Culture
The long way back across Europe

Sep 11, 2019
This summer, architect Vlad Doudakliev shipped his car to Vladivostok, from where he travelled overland across Russia with his dad, all the way to his native Bulgaria. In the second part of his travelogue for Assemble Papers, we follow Vlad as he crosses into Europe.
The border security agent looks at us after noticing the number plate, puzzled. 'Where is the car coming from?', 'Australia – we drove across Siberia'.
He pauses, '…Why?'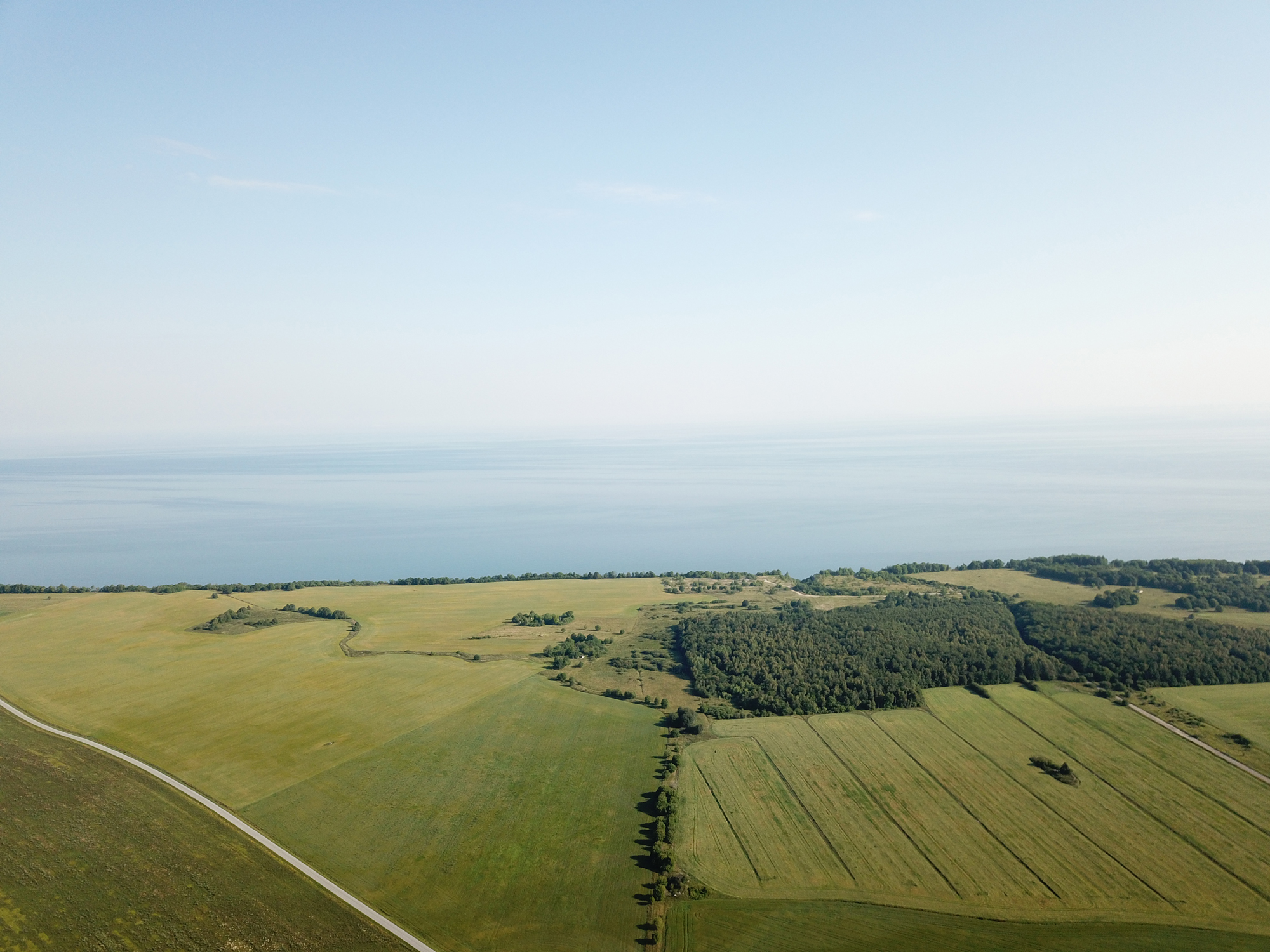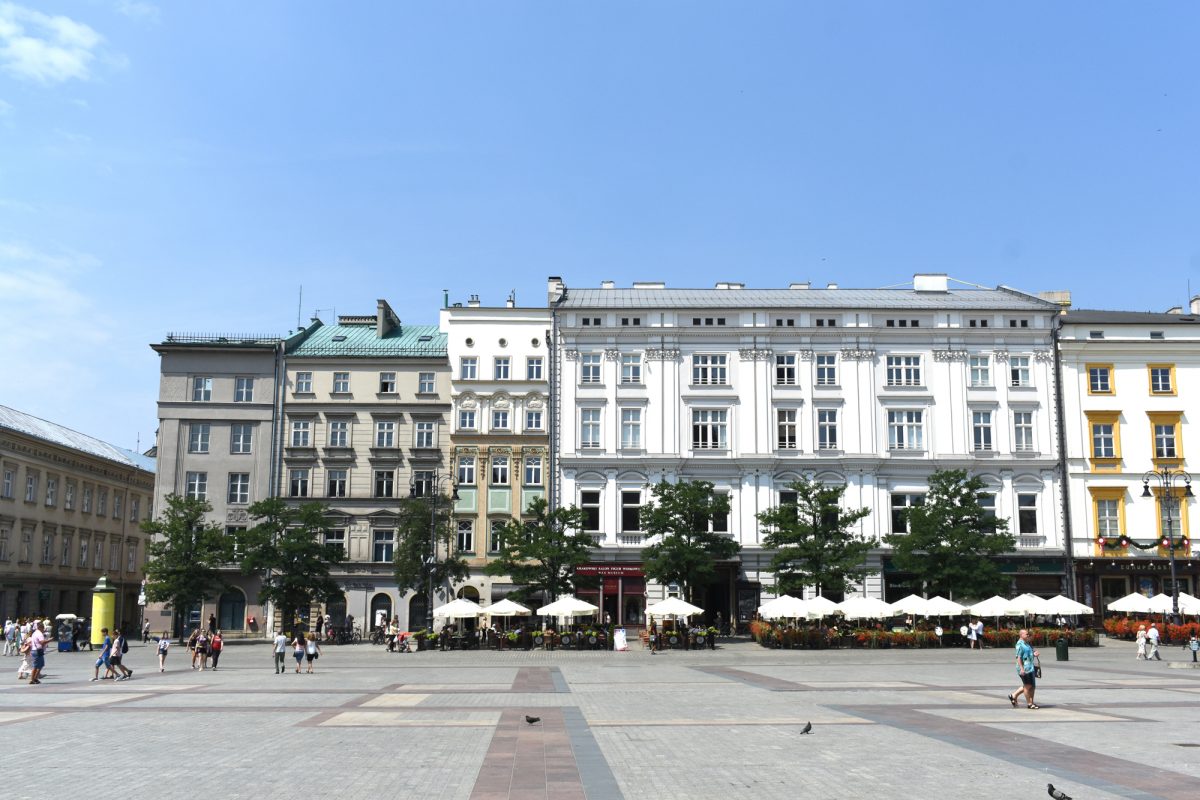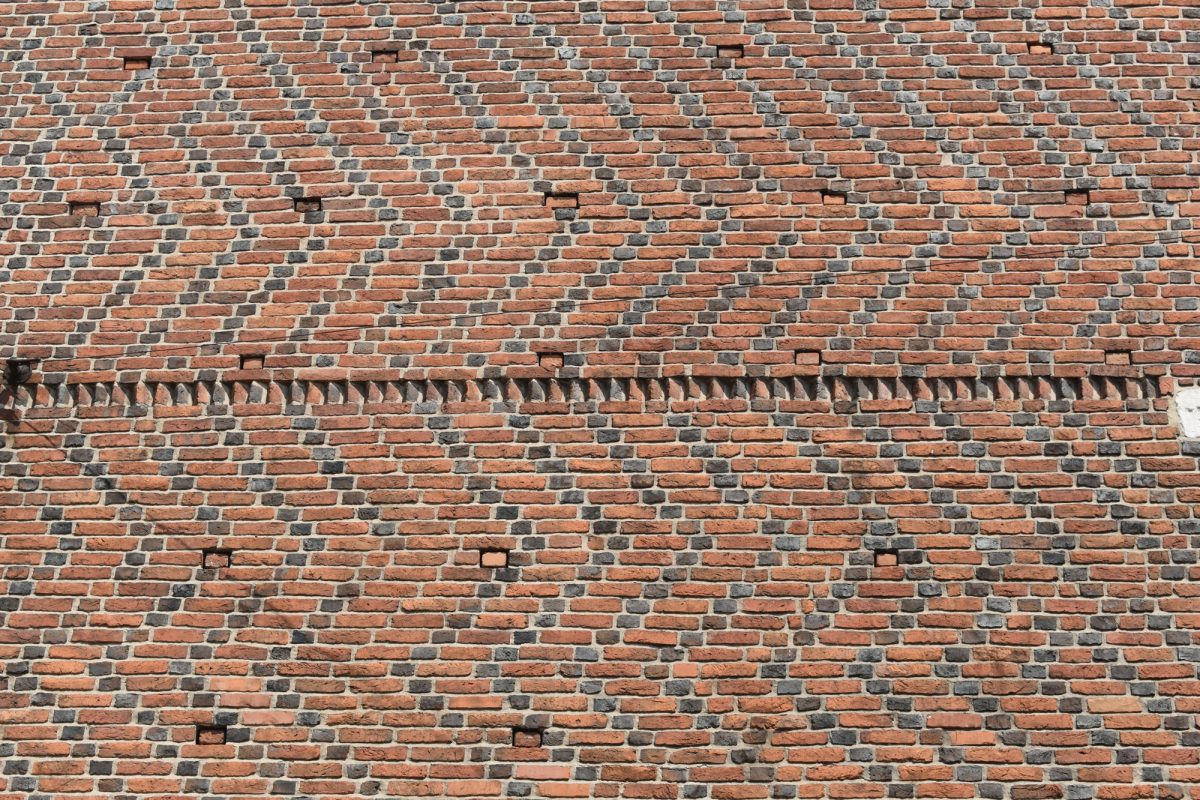 Having crossed the Narva river, and leaving the Russian town of Ivangorod behind, we are now in Estonia, and officially, the EU. After a few minutes of checking the vehicle, and having been given the go-ahead, we leave the bemused border agent behind, continuing west along the south coast of the Gulf of Finland toward the capital, Tallinn.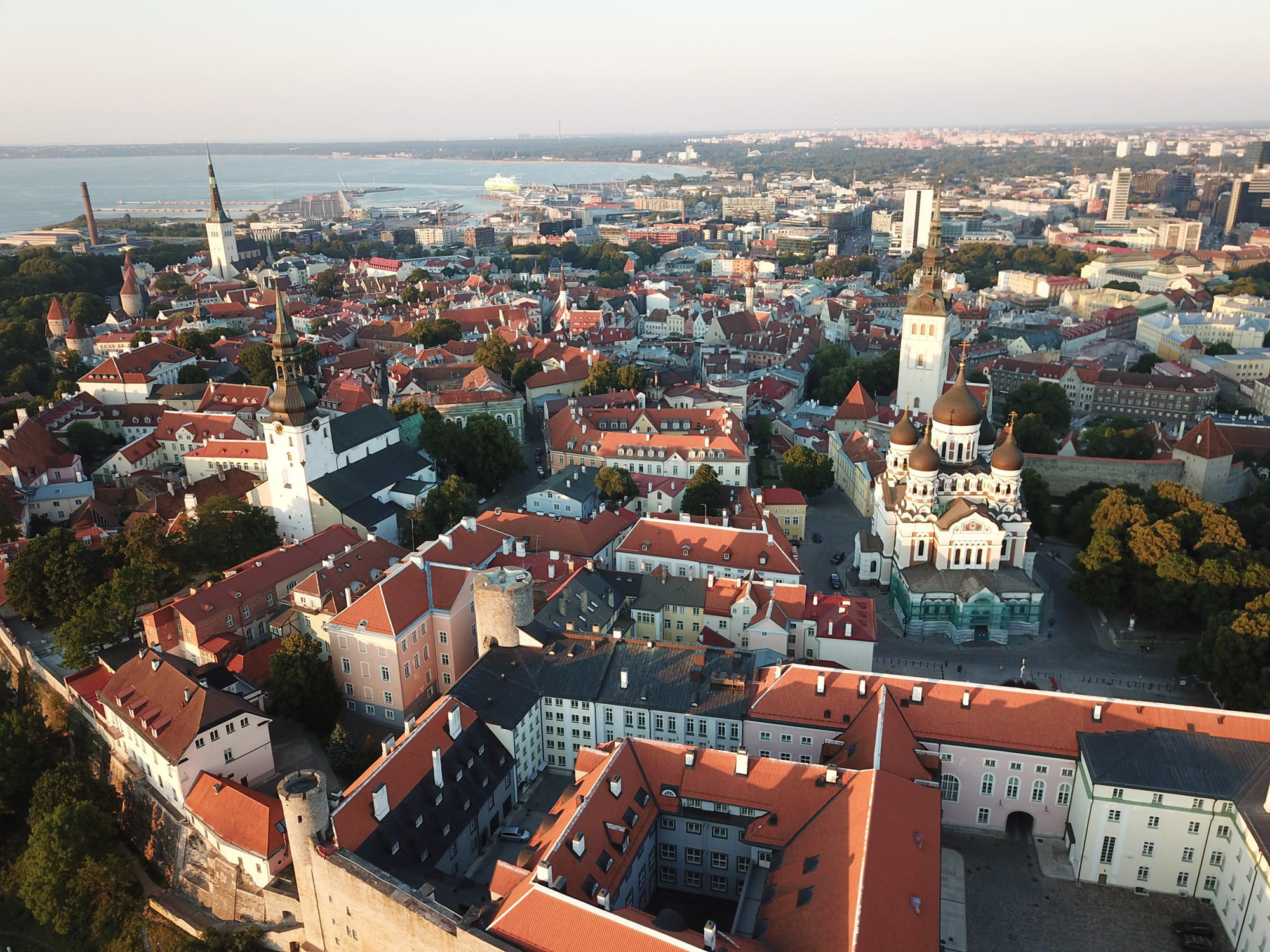 A very oversimplified way of describing Tallinn, is that it is a city of three distinct periods – The medieval Hanseatic town with small streets and tightly bunched buildings, ringed by a stone wall fortification, and seated atop a rocky crag; the Soviet-era urban growth areas to the south and east, currently in the process of being reclaimed by artists and creatives for work spaces and destination venues; and the latest nodule, a post-Soviet, contemporary and technology-focused CBD replete with glass towers and architectural imagination that would be at home in any of the major European cities.
En route from Tallinn to Riga, we opted for the inland route to bisect the countryside and have a lunch stop-over at Cēsis, site to one of the most well-preserved medieval castles in Latvia, which since the 1830s has served as a picturesque romantic-era landscape garden and lake.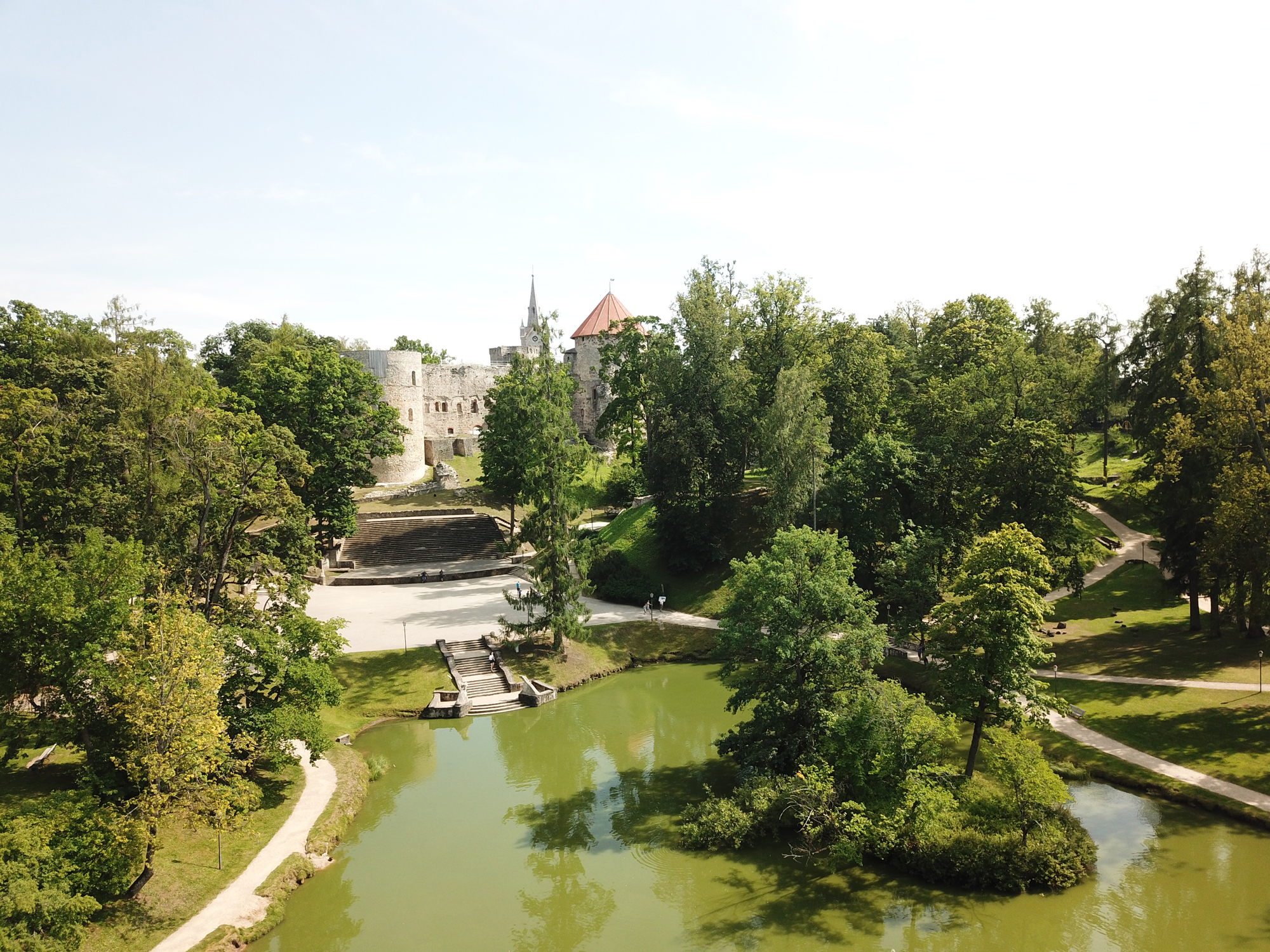 Reminiscent of Vienna, and its classical architecture and wide streets, our experience of Riga was brief, but the highlights included coincidentally finding ourselves in the midst of the inaugural RIBOCA (Riga International Biennale of Contemporary Art).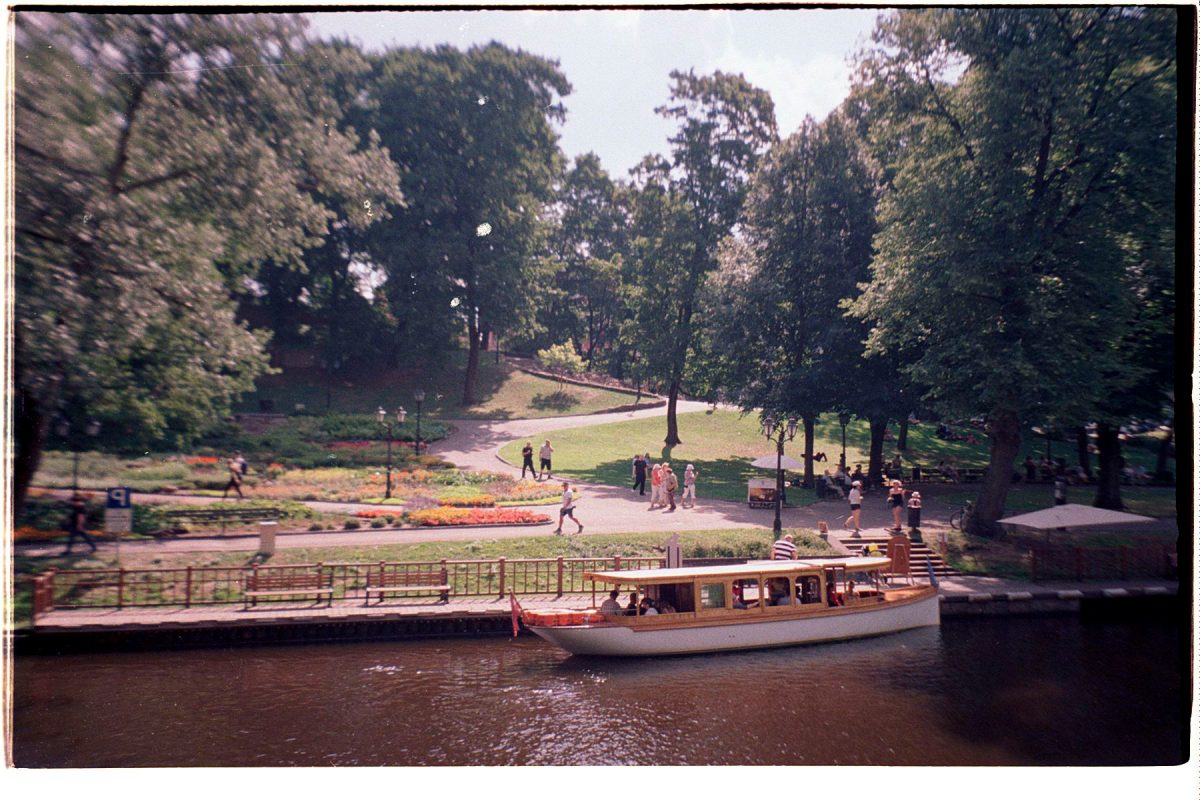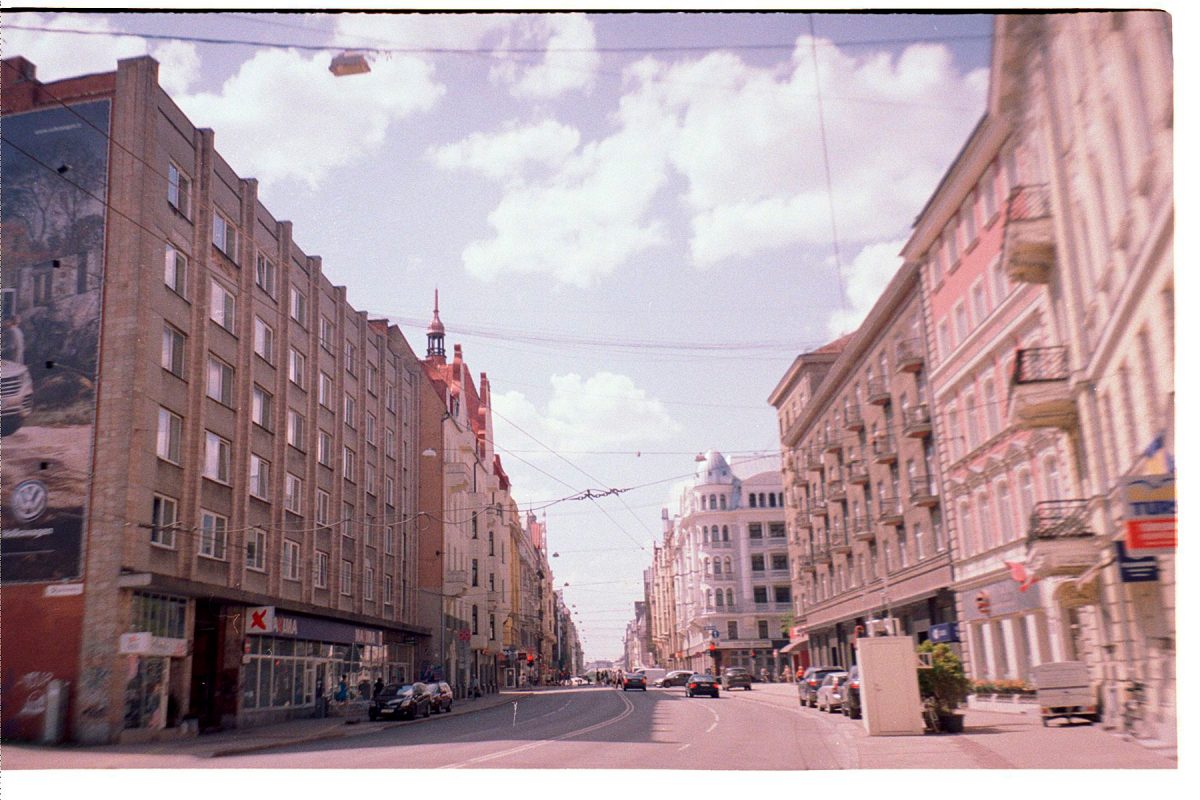 Renowned for basketball and linen, Lithuania was the final stop of the trip through the Baltic States. Our itinerary gave us two days in the capital, Vilnius. We made an excursion to the self-declared Užupis Republic, a creative neighbourhood home to over one thousand artists, that has (somewhat) jokingly declared independence, reiterating this stance each year on the 1st of April.
En route from Vilnius to the next destination of Krakow, we took a detour to visit Trakai Island Castle, arriving in Krakow positioned us well for the 7-hour drive to Budapest, taking a bisecting route through Slovakia. We had little expectation of Slovakia, considering the plan was to pass straight through following the main highways, and were gladly surprised by the mountainous roads and forests that provided breathtaking scenery. Fortunate enough to see more than a few castle ruins, we were able to send our drone up to get a closer look at Likava Hrad.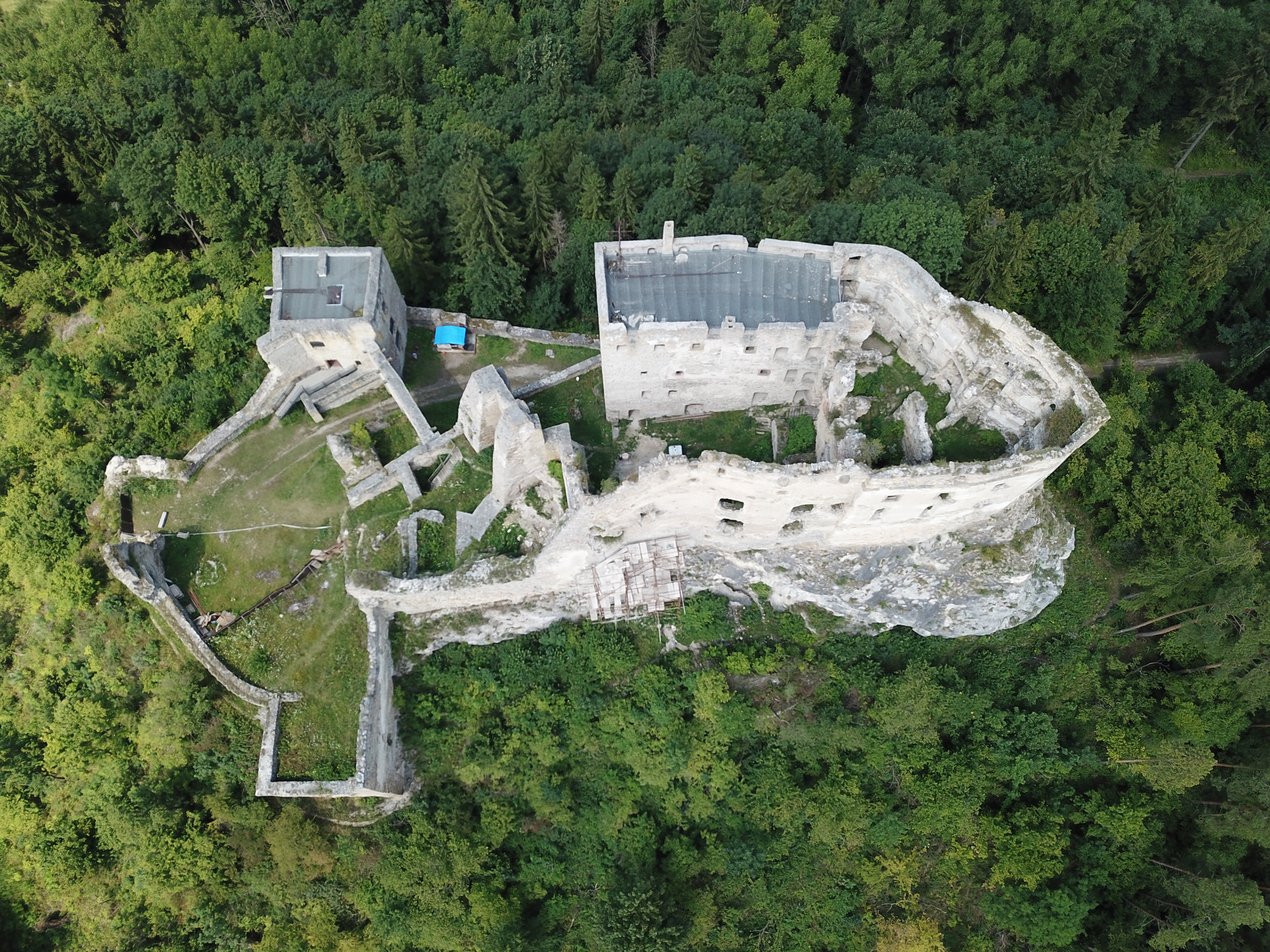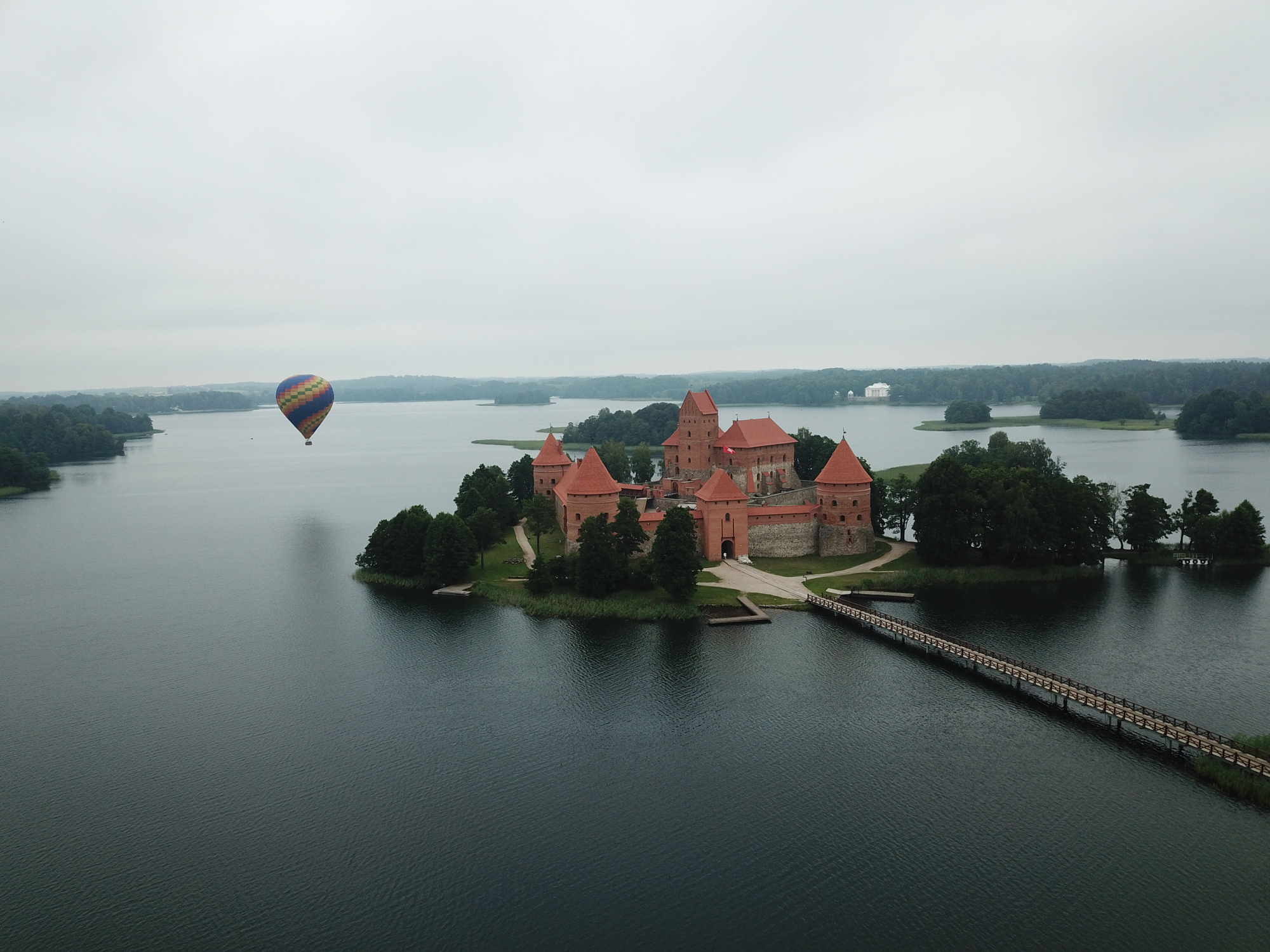 Budapest was simultaneously a place of contemporary restaurant culture, but also obvious homelessness, inequality and latent unease. In our time there parsing through some local newspapers, I read that the leader of the country was hoping to change the nation's constitution to make it a criminal offence to be homeless – an act that is arresting in its stupidity and malice.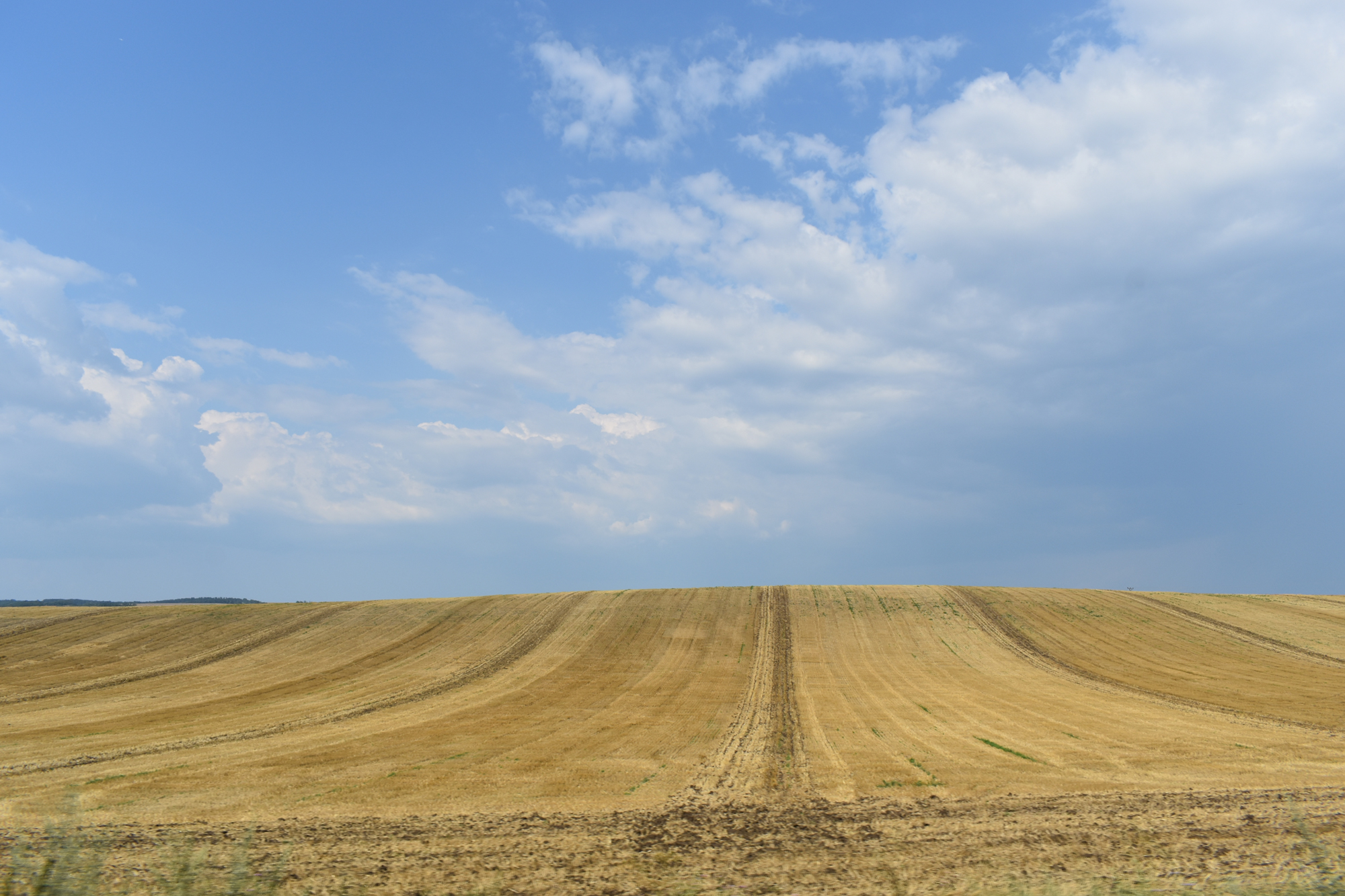 Perhaps this, combined with the summer heat, gave a particular flavour to our time in Budapest, but we left with some relief, though knowing that the drive ahead was going to be a long day. Departing at 8am, we had expected a twelve-to-thirteen-hour drive through Serbia to enter Bulgaria from the west around 6pm. It was not until 11pm that we entered Bulgaria, after spending over 3 hours at the border in a kilometres-long, 6 car wide queue, crawling forward painfully slowly. We resolved to drive straight through to our hometown, Blagoevgrad, and so by midnight we had passed through the capital Sofia and struck south. Driving along a highway with no illumination, little light pollution, and heavy cloud cover which threatened a thunderstorm, there was an eerie abstract silence. Creeping into the sleeping town, we made our way to our Airbnb and went promptly to sleep.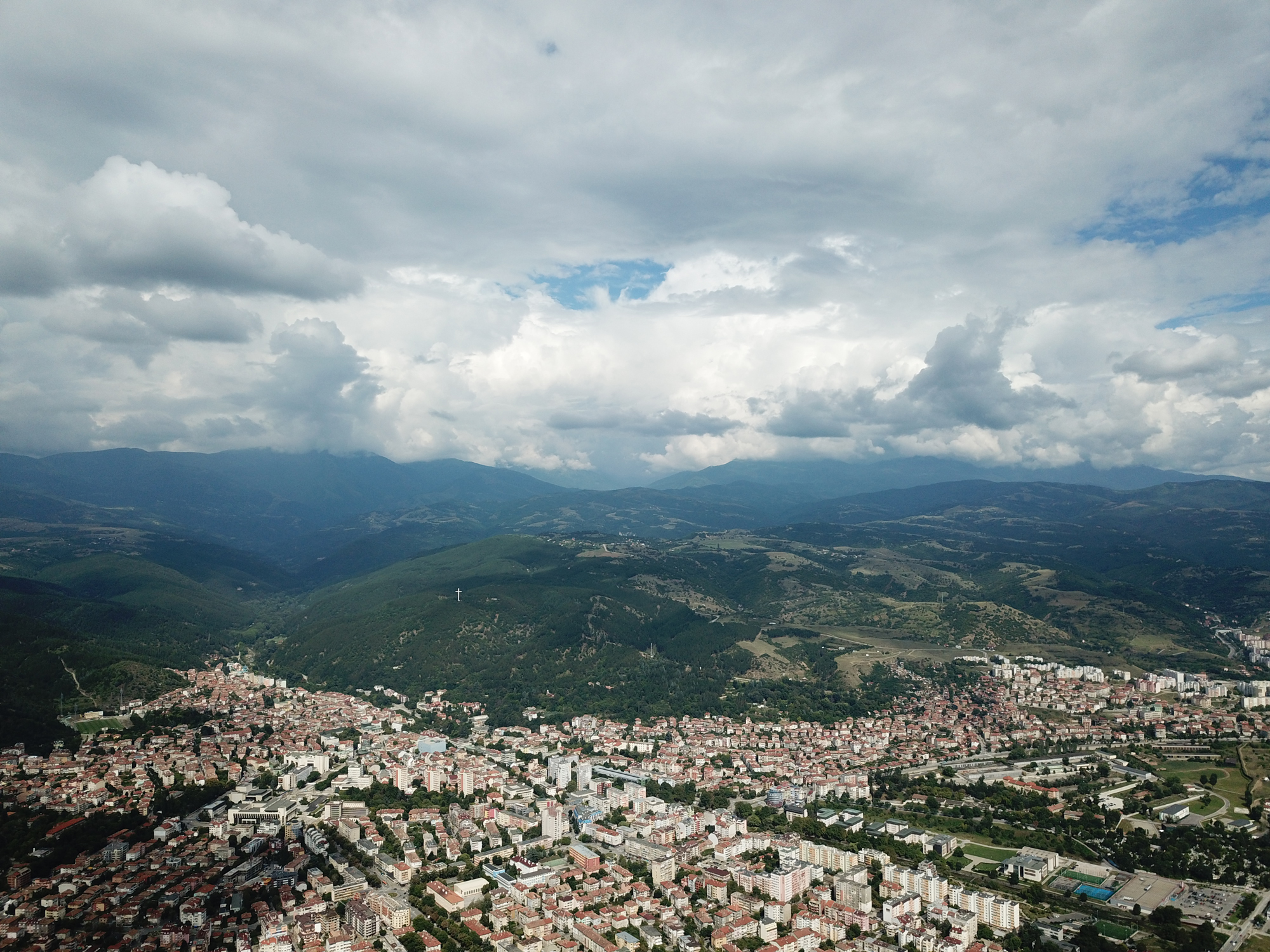 The next morning, we were greeted by sunshine and family – and took some moments to reflect on the fact that we had made it – the long way back.
Thank you Vlad & dad, for sharing the snaps from your fabulous trip! You can also read part one of Vlad's trip, which starts in Vladivostok and traverses all of Russia.