Housing
A primer on social housing in Amsterdam

Dec 13, 2018
The residential variety across Amsterdam city is stunning. Some rents are high, but many more are controlled, kept affordable by non-profit associations that deliver the bulk of housing in the Netherlands. From the expressive brickwork of early 20th-century workers' dwellings to a new generation of refugee-inclusive youth housing, Amelyn Ng explores the system of affordable housing allocation in Amsterdam.
One evening, on a cycling detour through Amsterdam's inner East, I found myself pausing before a fantastical béton brut housing-on-a-bridge hybrid from the 1990s. Who lives here? A local resident disclosed that almost all the units in the portholed, spiral-staired Entrepotbrug complex were rent-controlled. I later happened upon numerous other majority-social-rent buildings, set on prime land despite Amsterdam's escalating housing prices. Many were eye-opening works of architecture: from the 900-house garden suburb of Betondorp ('Concrete Village') that features nine postwar methods of concrete construction, to Barcelonaplein, a neoclassical rotunda along the KNSM Island waterfront. I also came across estates that had narrowly escaped demolition, such as Hoptille, a stretch of low-rise walkups built in the 1980s in reaction to the Modernist high-rise typology, and Heesterveld, a cluster of prefabricated concrete 'cubes' now turned into a quasi-gentrified district of students and artists on temporary leases. The breadth of experimentation and social planning I saw was remarkable, in stark contrast to the standardised commission flats I was used to seeing in Melbourne. The more I looked, the more I understood that there was a significant story to be told here: not only of aesthetic diversity, but of the institutional configurations that have fostered decades of productive and diverse housing developments.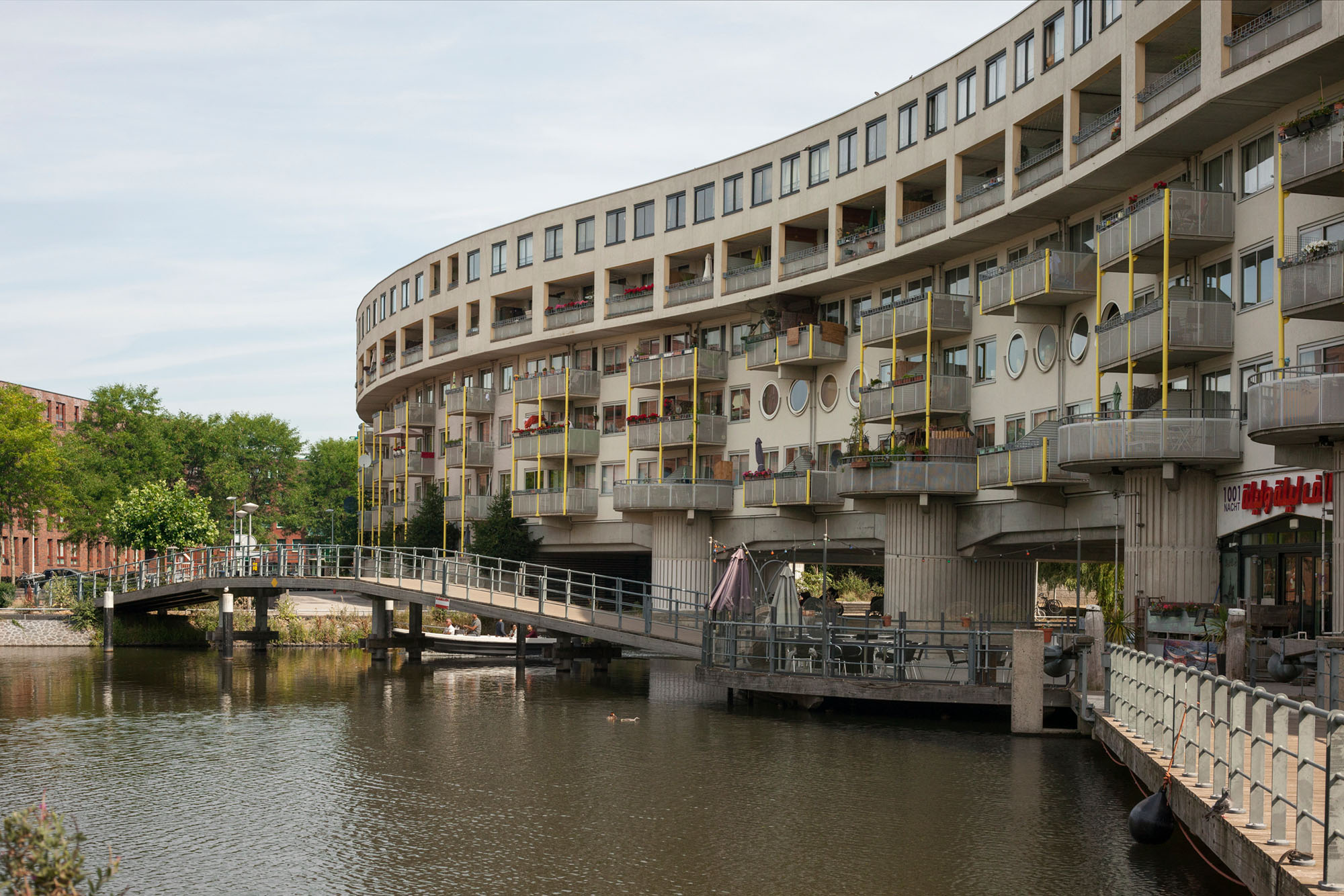 The Netherlands has enjoyed a long, robust tradition of social housing, in large part due to the early establishment of Woningcorporaties (housing associations), organised around trades, religious denominations and political affiliations. When the Woningwet (Housing Act) was passed in 1901, the state enabled housing associations to take up the role of self-developer, landlord and ongoing maintainer of social housing stock. Tracts of land and guaranteed low-cost loans were made available for the construction of improved worker's housing, with development restrictions.
The first social housing, in the brick-expressionist Amsterdam School style, was built in Spaarndammerbuurt to newly initiated regulations such as electricity and sanitary fixtures. One exemplar is the curvilinear Het Schip ('The Ship'), designed by Michel de Klerk in 1919 for socialist housing organisation Eigen Haard, which still operates today. This emblem of the peoples' architecture movement was not just a social housing block, but also a post office and a school. In 2001, Het Schip became a museum of Amsterdam School housing, while maintaining – amazingly – 80 percent rent-controlled apartments.
Bakker notes that waiting lists [for social housing] can still stretch up to 12 years, and that the system should not be taken for granted: "I still regard the ability to live in social housing as a gift."
Post–World War II, housing associations received government subsidies to construct large planned neighbourhoods in the west, and later to the south. A youth squatting movement in the 1970s and 1980s, which sprung up in response to increasing evictions and fostered a culture where tenants' rights were strongly protected. Despite growing privatisation and for-profit development, the national promotion of home ownership, a decline in rent-controlled dwellings and numerous recent corruption scandals across Dutch housing associations, social housing is still the largest housing sector in major cities like Amsterdam (44 percent) and Rotterdam (over 50 percent). In Amsterdam's private rental market, 50,000 units (12 percent of all dwellings) are rent-controlled. Unlike the stigmas of poverty, welfare reliance and 'otherness' associated with public housing in Australia, Dutch social housing is a culturally accepted way of living.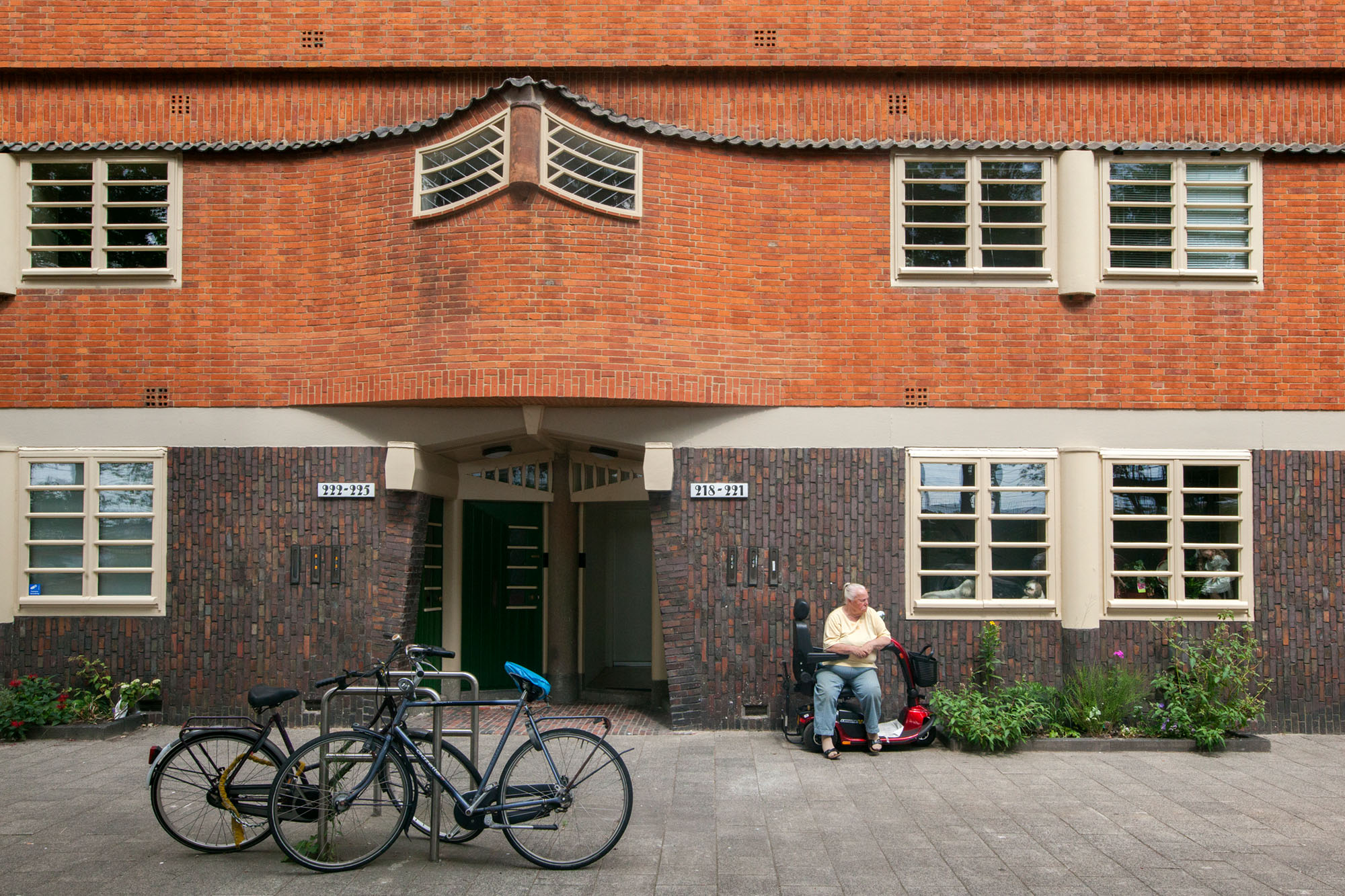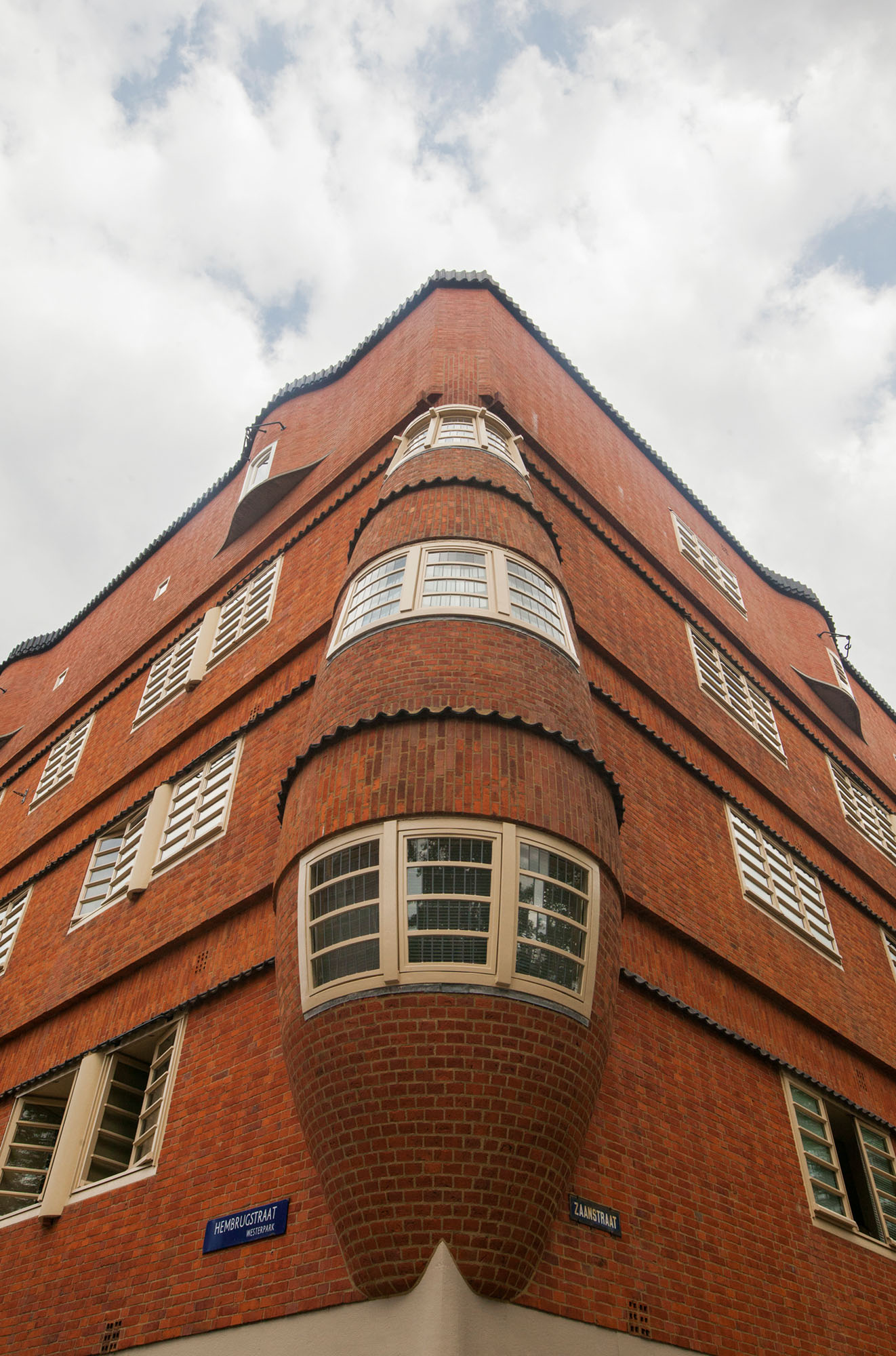 Eager to know more, I contacted Pepijn Bakker, architect and director of the first International Social Housing Festival (ISHF) held in Amsterdam last year. We meet in an up-and-coming neighbourhood near Property Rochdale, where he now advises on development and renovation strategies for their social housing stock. Many present-day organisations have extended roots: Rochdale is the oldest housing association in Amsterdam (from 1904), named after the 1844 Rochdale Society of Equitable Pioneers in England which became a template for the modern co-operative movement. Within these historically trade-based or denominational associations, collectives of to-be tenants were assembled before the act of building itself. "Commitment was easily organised around housing development this way," Bakker remarks.
Until 2014, according to Bakker, Woning-corporaties owned more than half of the Netherlands' total housing stock. Amsterdam alone is home to nine housing associations, some specialising in student or elderly homes, together owning 42 percent of the city's dwellings. He points out that the private rental sector is still very small; around three-quarters of rental homes in the Netherlands still belong to housing associations, which continue to develop, lease and maintain subsidised dwellings. Eighty percent of vacant social housing stock must be let to those with incomes under €35,739 (2016 data), with an average rent of €488 per month [AUD$770], capped at €710 per month [AUD$1147]. Housing associations are allowed to lease 10 percent of their stock to higher-income households. Before the Dutch buy a house, they generally rent social housing. However, Bakker notes that waiting lists can still stretch up to 12 years, and that the system should not be taken for granted: "I still regard the ability to live in social housing as a gift."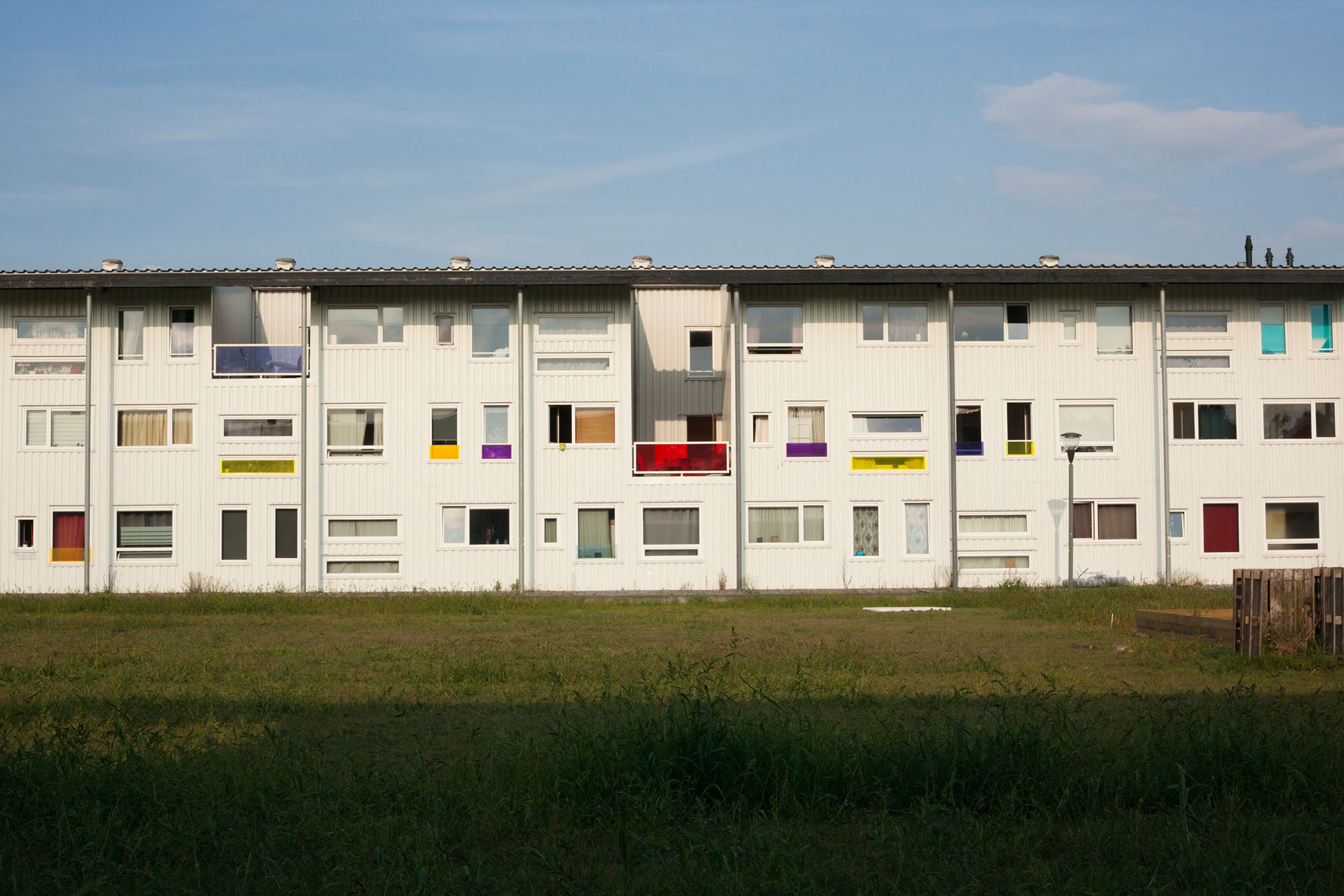 Startblok (2016), a pilot project offering housing to young persons with a focus on refugees.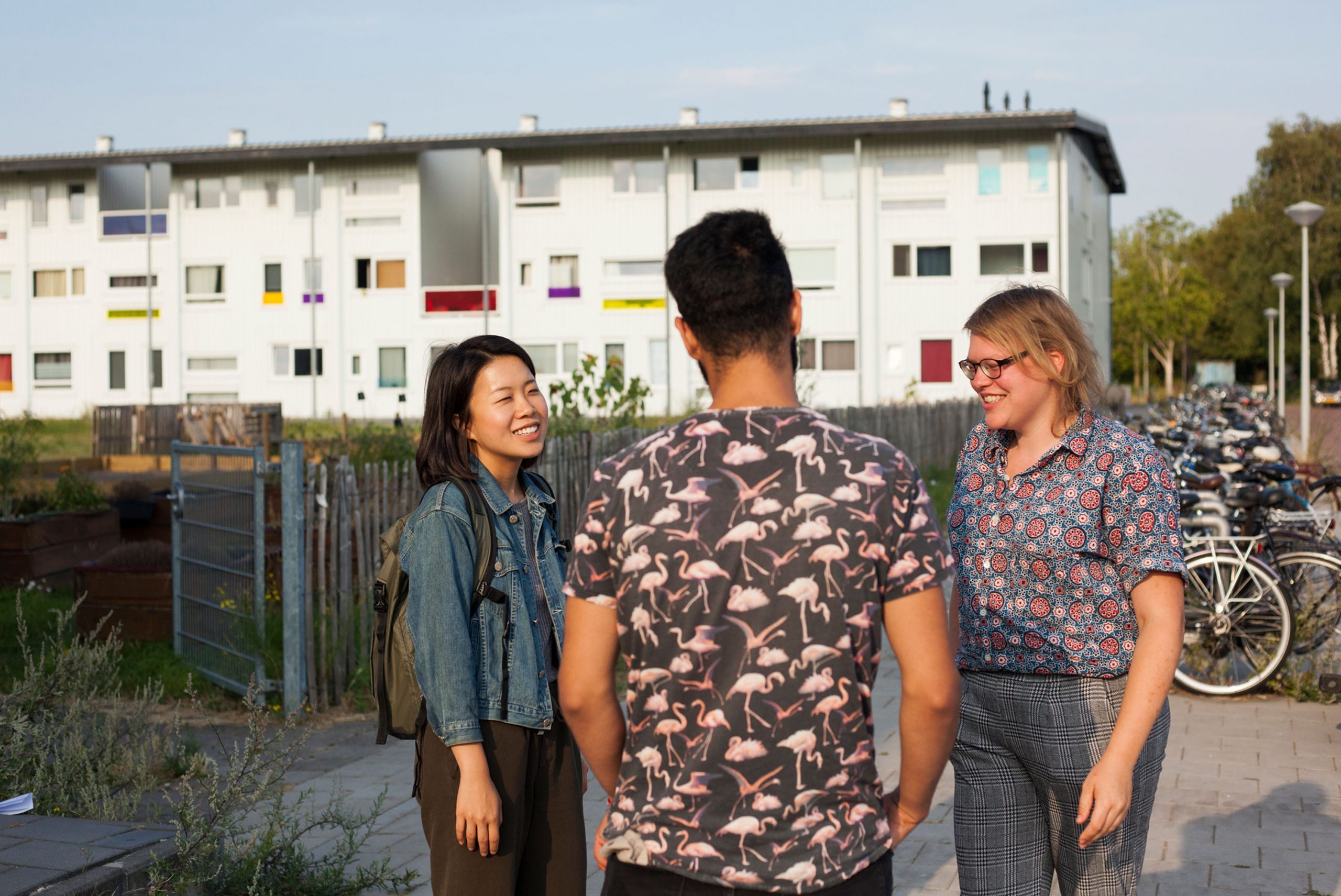 Amelyn Ng chatting with Aline and Adrian, residents and managers at Startblok.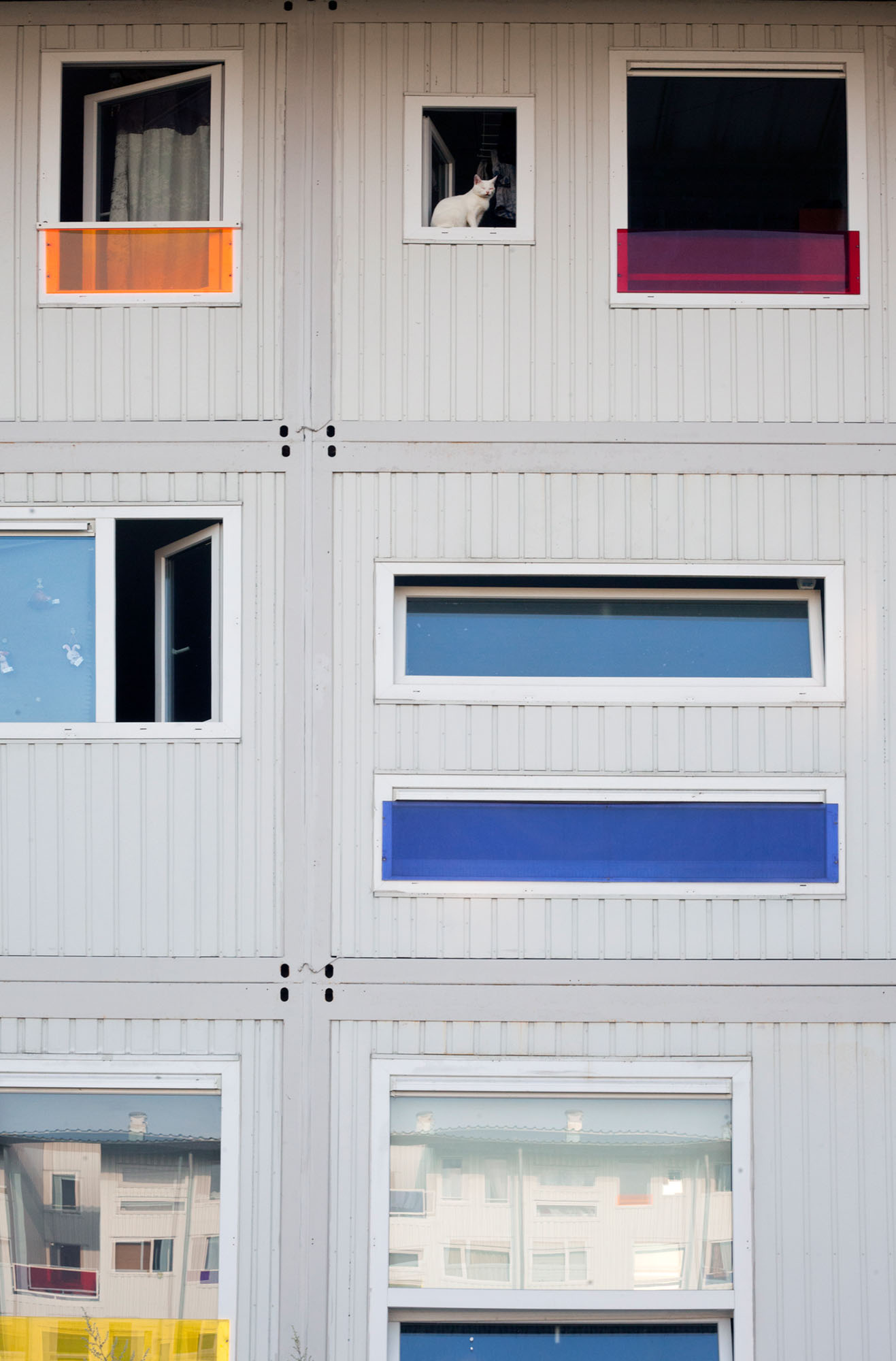 Startblok is set on a former sportsground.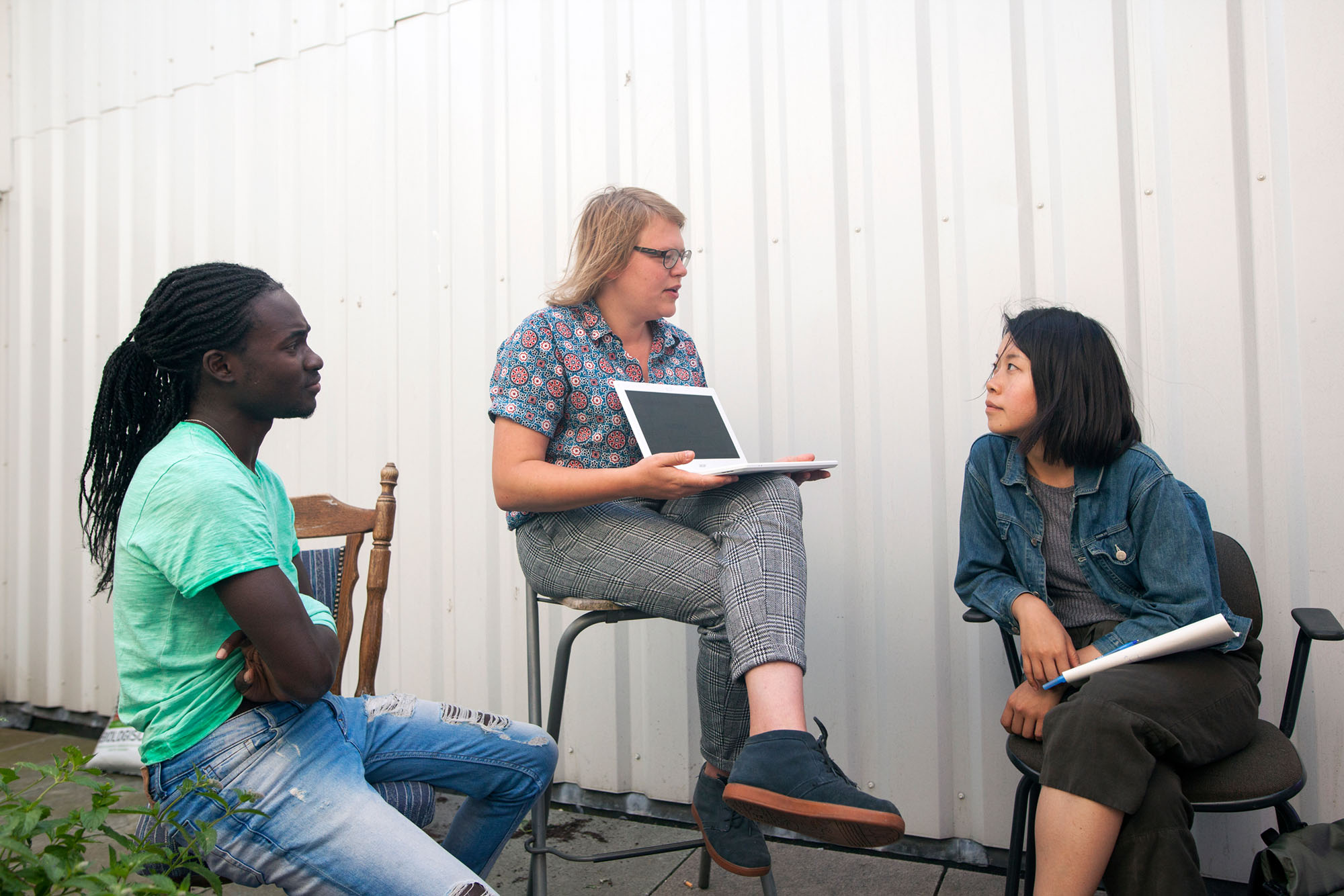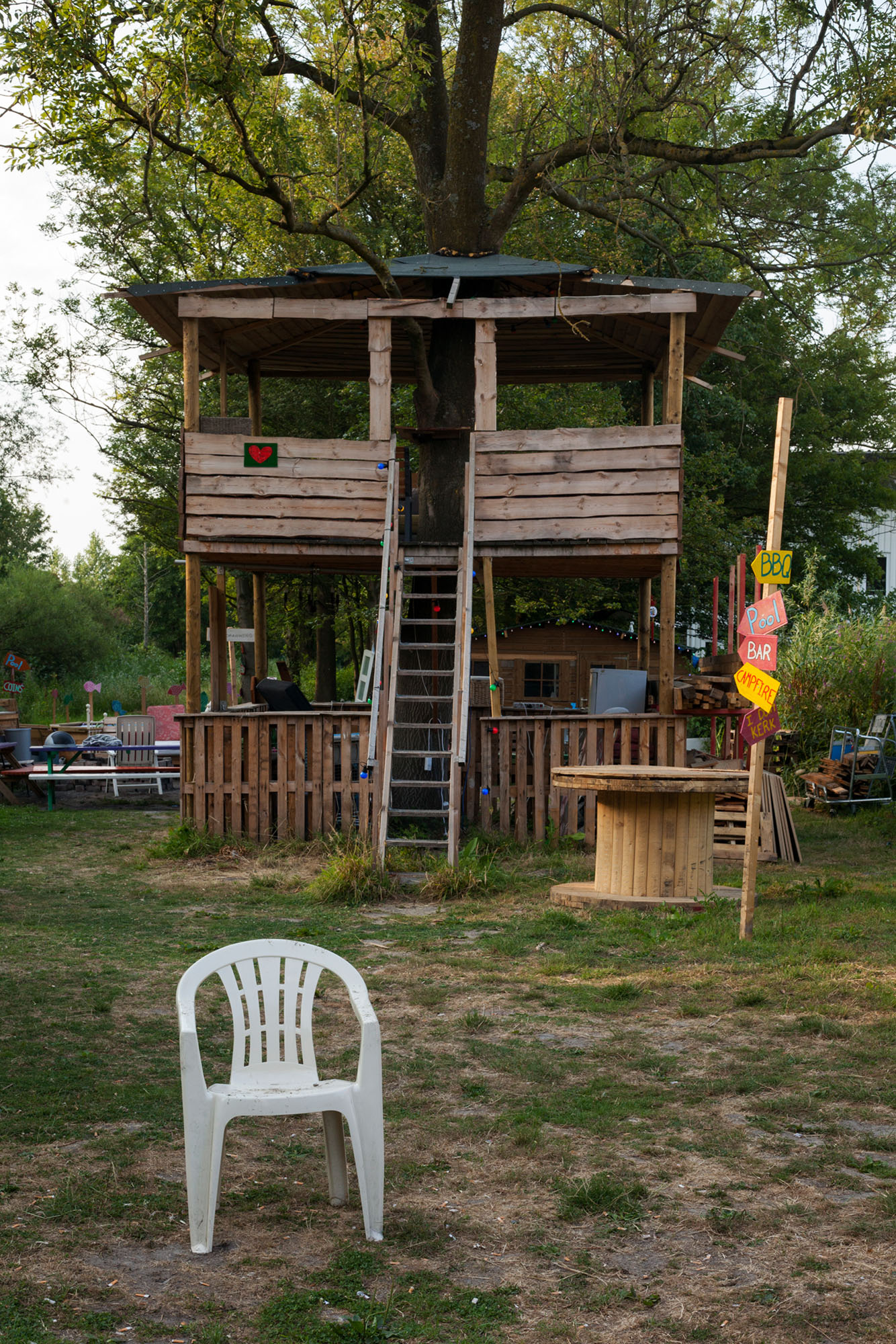 A structure in the Startblok area.
The ISHF, an initiative as uncommon as it is commonsense, was established to remind Amsterdammers of the progressive housing initiatives their city enjoys. Bakker, a former practicing architect at MVRDV, started working in more interdisciplinary and equitable spaces, began teaching at TU Delft's Dwelling department, and in 2014 developed the idea for a festival with his students. The ISHF was inaugurated in June 2017, as a joint initiative of actors across local, national and European Union scales: Museum Het Schip (which served as its primary venue), the Municipality of Amsterdam, Amsterdam Federation of Housing Corporations, Federation of Dutch Social Housing (Aedes) and Housing Europe. Its initiators' ambitions and efforts were met with success: held over nine days with 45 events organised by 40 partners, the festival attracted 1300 visitors – a significant number for a niche, first-time event.
For Ibrahim, a Syrian refugee, the best thing about Startblok is its diversity. "There's not a day I haven't learned something new about someone else's culture," he says.
"There were at times up to four parallel events. You could never 'see it all'!" smiles Bakker. "That was our programming strategy: to convey that there is always something bigger than you are – events, topics, networks…" The ISHF team became a publisher and instigator, weaving together meetings and exhibitions (such as Het Schip's Dromen over wonen ['dreaming over living'] exhibition by photographer David Zijlstra on temporary newcomer housing), community workshops, field visits and symposia (for example, 'A Right to the City, a Right to Housing' by Het Nieuwe Instituut). The festival format opened a new discursive field in social housing, where one could discuss critical issues "without there being anything at stake," Bakker says. "The whole purpose was to cut across the different strata of people who'd never usually get to speak to each other; for example, we used newsletters to introduce tenants to events other than that of their own housing associations."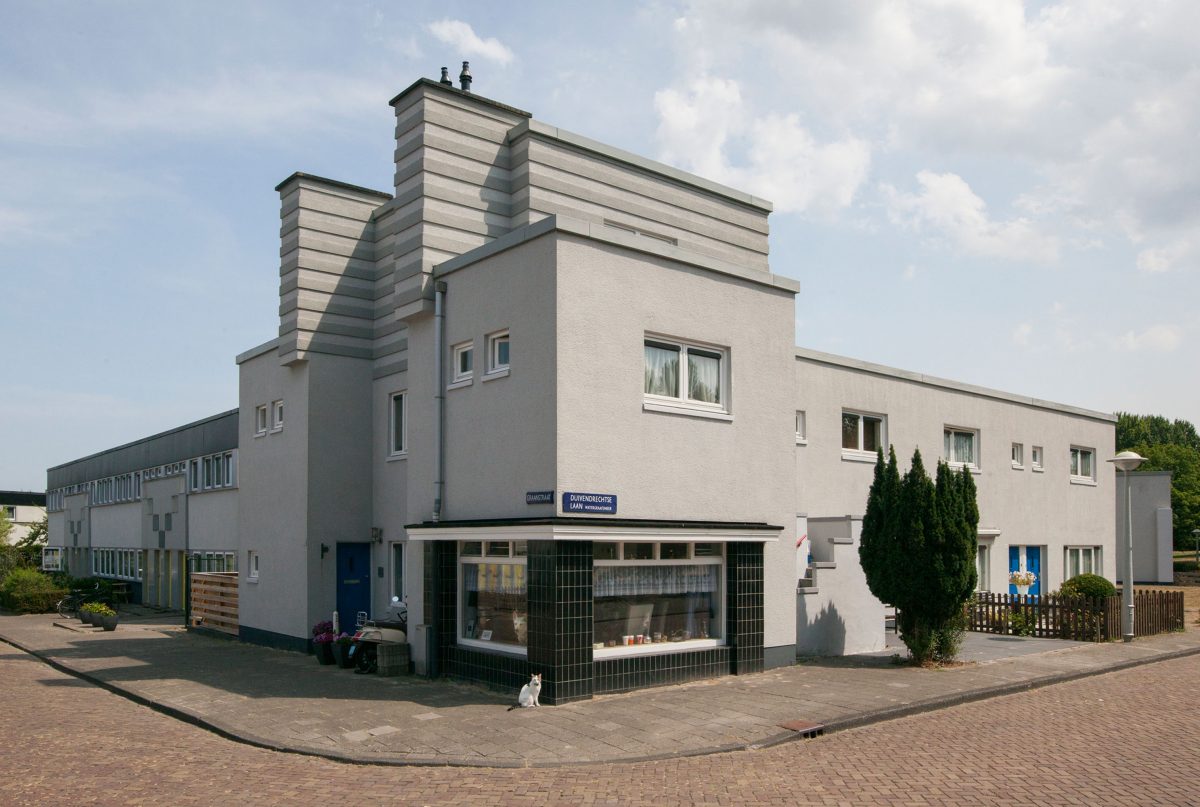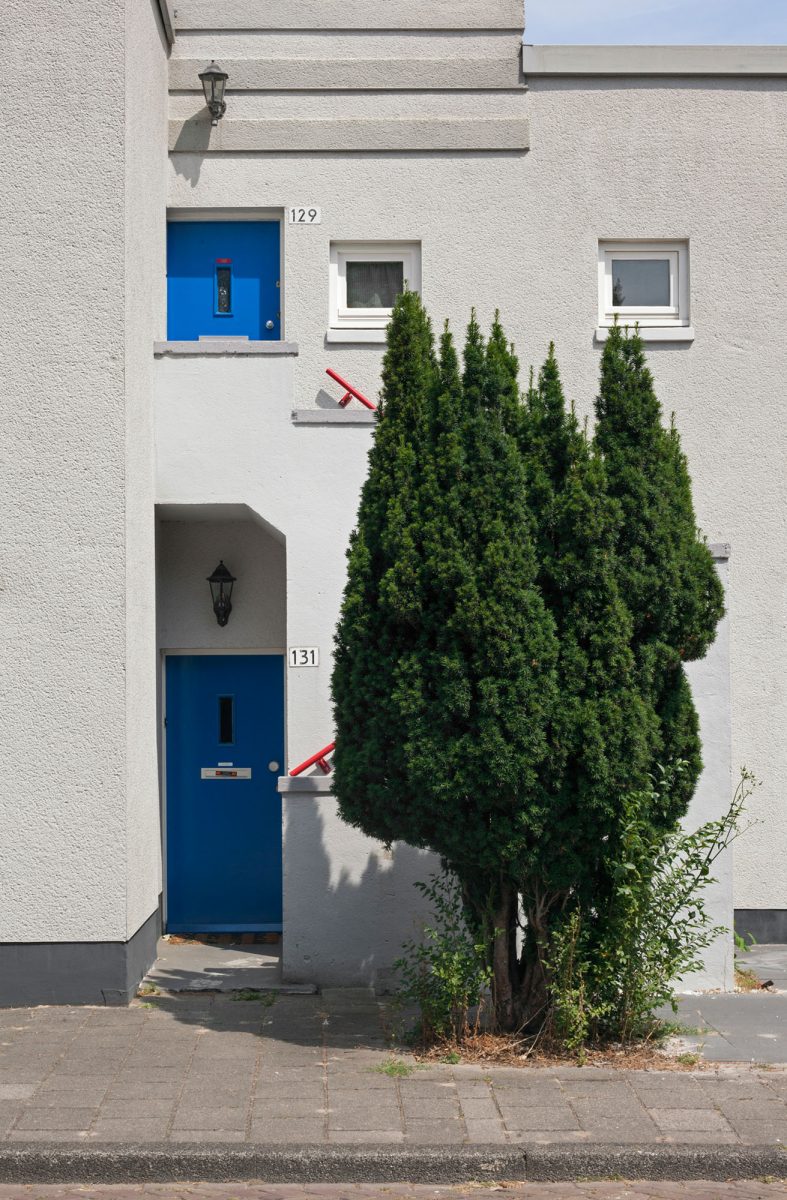 On ISHF's closing day, a new '40/40/20' housing mandate for Amsterdam city was announced: a municipal requirement for tenant mixes of 40 percent social housing, 40 percent mid-segment, and 20 percent 'free sector' (commercial) housing. Across the board, the importance of social housing was being recognised again, and relations between municipalities, associations and tenants, frayed in the recent corruption scandals, were being repaired. Research projects presented at ISHF also bore fruit: A City of Comings and Goings, presented by Crimson Architectural Historians at ISHF, has gone on to the Venice Biennale 2018. The festival's success has had a ripple effect: Bakker has since been commissioned for the next edition of ISHF in Lyon, France, and another in Rotterdam.
I also visited Startblok Riekerhaven, a pilot housing project for 18-to-28-year-olds developed in 2016 by housing association De Key, with the self-management expertise of youth housing provider Socius Wonen. Set on a former sports ground adjacent to a highway in Amsterdam's Nieuw-West, Startblok offers 565 modular units in renovated shipping containers. The aim is to give each youth on the block a running start in Amsterdam with five-year tenure security. Rent, including utilities, ranges from €411 per month (AUD$664) for a 14m2 room in a four-bed apartment to €510 per month (AUD$824) for a 23m2 self-contained studio.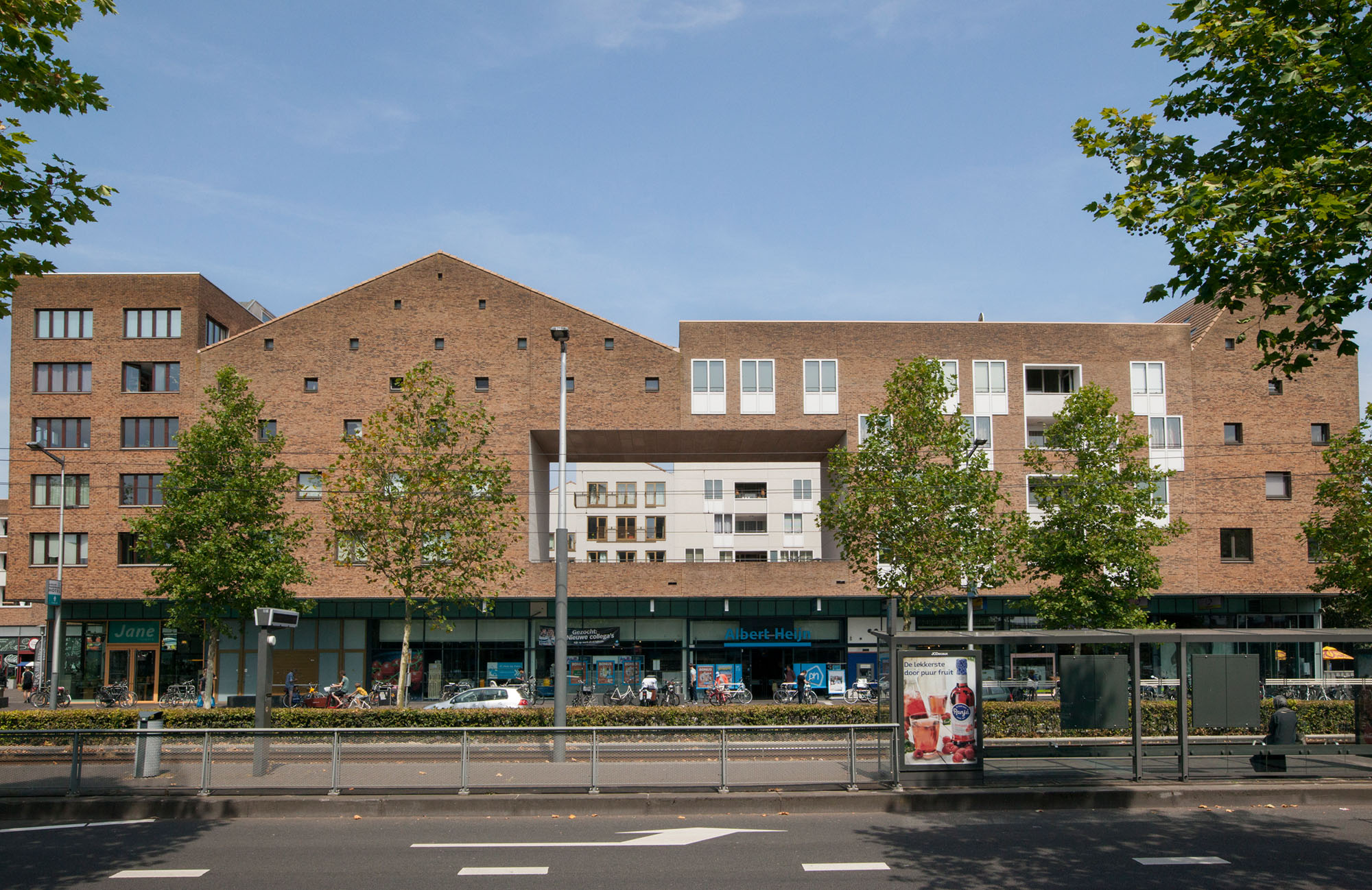 When I meet Aline and Adrian, both mid-twenties residents and community managers at Startblok, there is little sense of temporariness often associated with container architecture. Seated in their shared courtyard with hall neighbours Nasr and Ibrahim, they are soon telling me about how they joined Startblok in its startup phase. Nasr, a cheerful 24-year-old refugee status–holder from Syria, had been in the Netherlands for two years before his relocation to Riekerhaven. Educated in criminology, he spoke about the mandatory integration and Dutch-language course for status-holders, his organisation of a recent 'What About' knowledge-sharing evening on Syrian history and culture with other residents, and his work as a sous chef for a local golf club. Ibrahim, a young lawyer from Palestine who beings a new law degree this summer, is the hall's social and group manager. For him, the best thing about Startblok is diversity. "There's not a day I haven't learned something new about someone else's culture," he says.
Given the temporary nature of the building's construction, I was expecting sparse standarised interiors. Instead, the studios are personally furnished, fully self-made homes. each unit came as a bare shell with only cooking and sanitary fixtures – everything else has been purchased and added by residents over time. Crucial to Startblok's reuse strategy is the addition of social spaces, both inside and outdoors: a clubhouse, barbeque pits, sports fields and even a treehouse constructed with leftover timber from a recent music festival. Vital to Startblok's model is resident self-management: Aline and Adrian explain that all management staff are youth residents, including the techincal maintenance team – another echo of Amsterdam's self-organising housing history.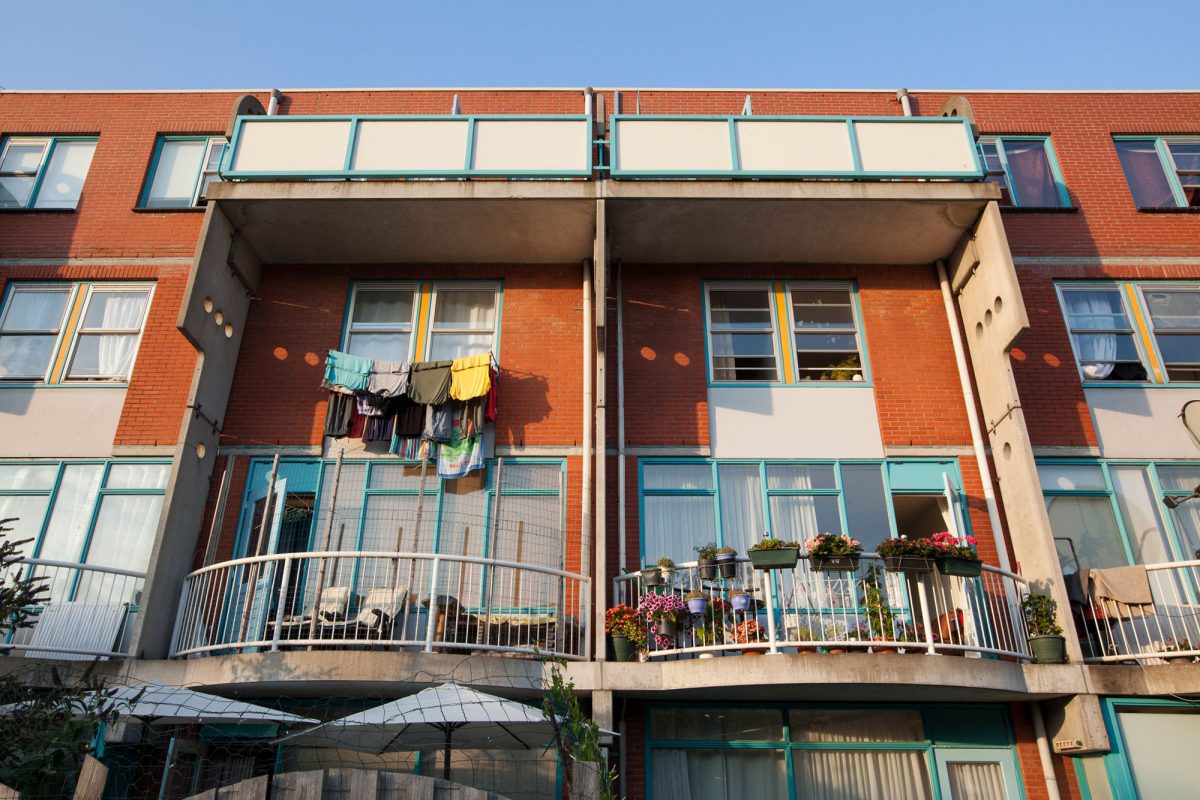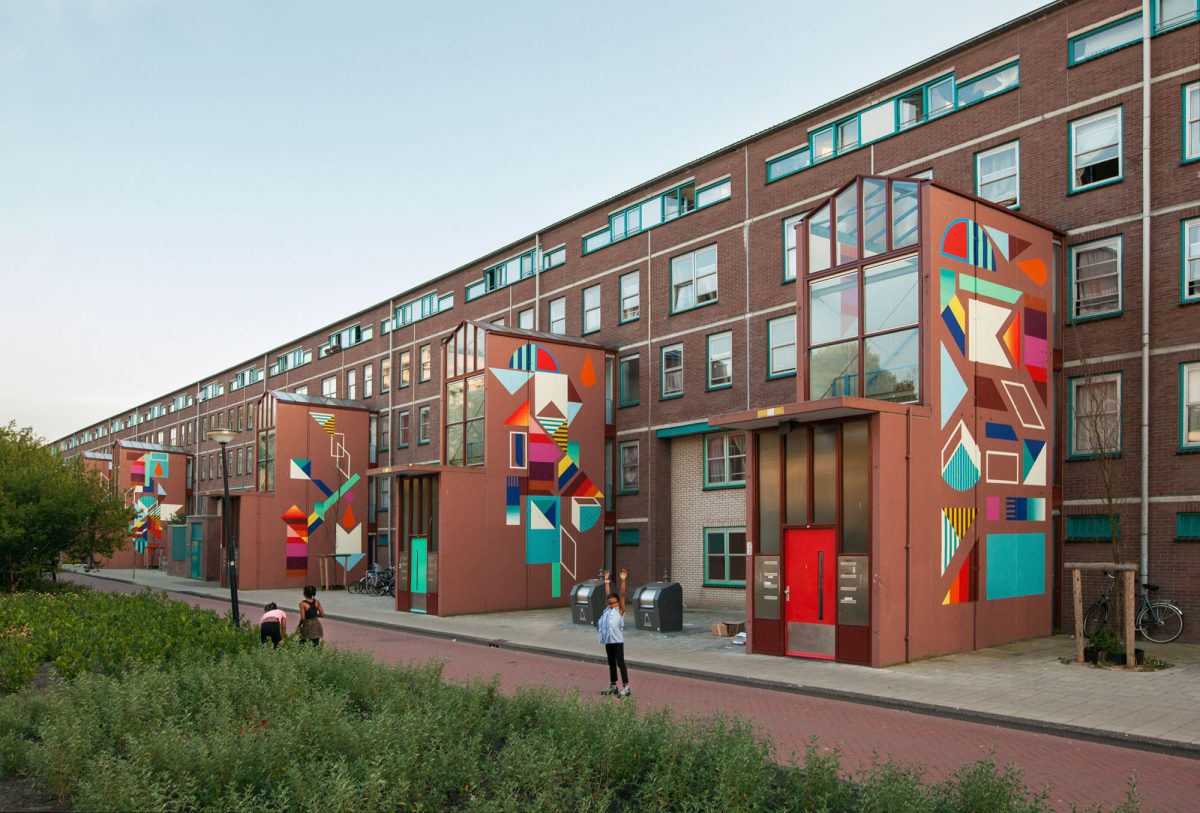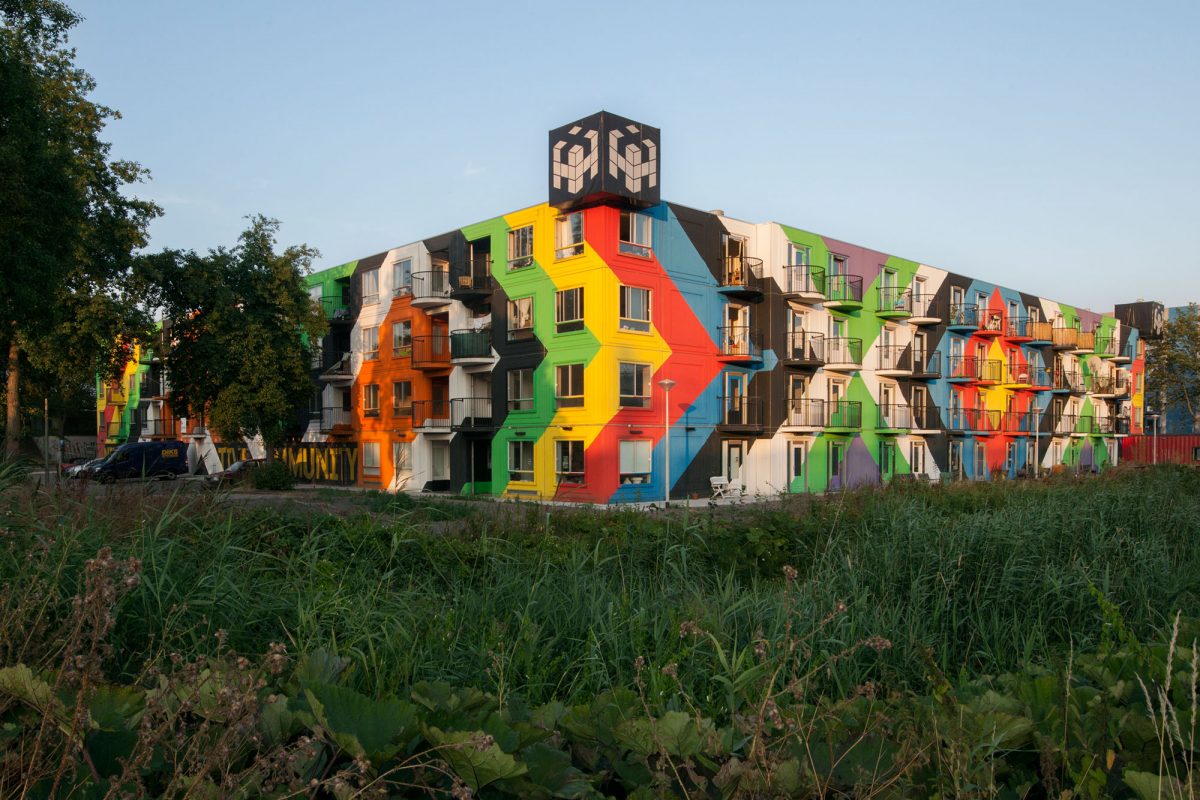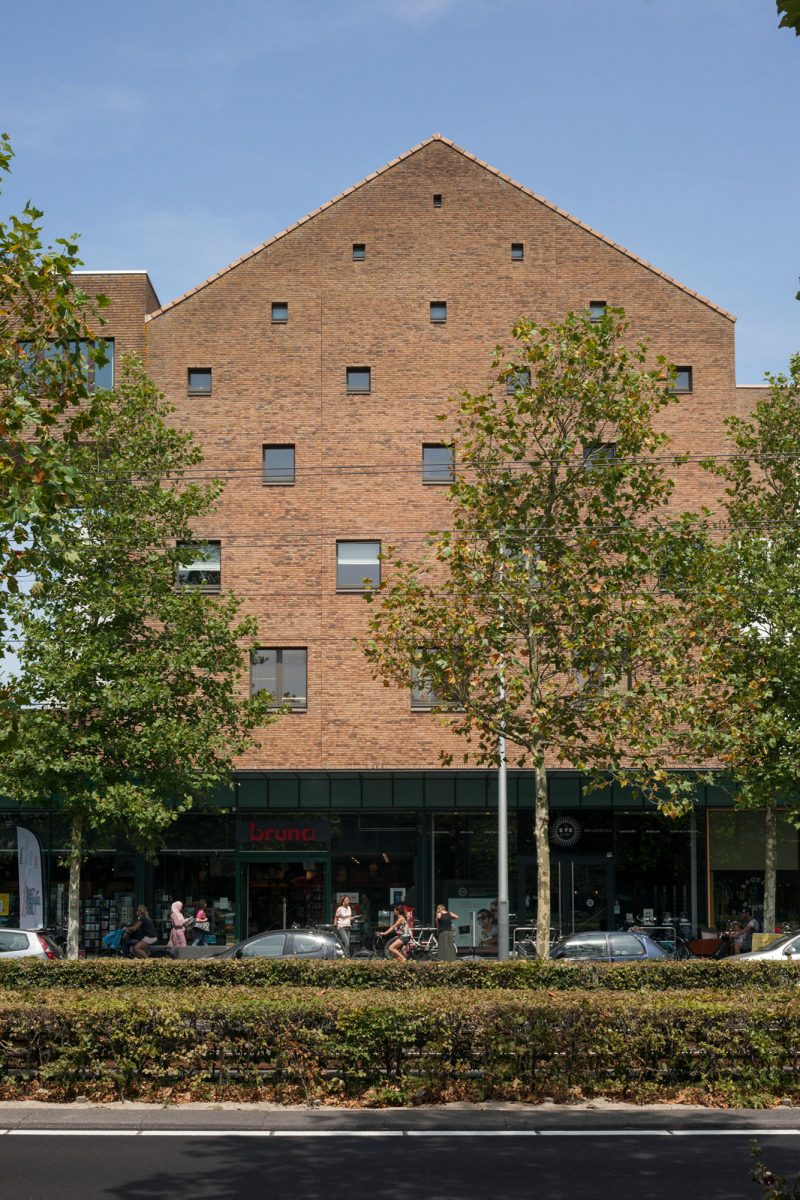 The land these studios are built on will revert to its owners after 10 years. There are plans for the containers to be relocated when that happens – most likely to another temporary site. Meanwhile, De Key are starting a new block – this time in Amsterdam North, with construction to be completed this December.
Amsterdam's active commitment to rent security and community-building is encouraging, given today's growing atomisation of city dwellers, gated communities, NIMBY-ism and privatisation. But even in the Netherlands, social housing must still be safeguarded. Bakker tells me that the increasing abdication of concrete religious and political positions in society at large is reflected in the changing structures of housing associations: mergers in the 1990s turned many into "average, profit-driven developers". In the last decade, the Dutch government has aimed to restrict housing associations' commercial activity, by establishing stronger ties to municipal governance and restricting development activities to subsidised housing. Regulatory action around market-rate renting is increasing, and there is talk of improved owner-occupancy rules to combat 'Airbnb gentrification'.
A key lesson from Amsterdam's story is that developers and associations need to recognise who they are building for over the long term. Being community-minded means understanding the importance of protecting social rents and tenant diversity. If reminding housing actors of common rights and future roles means having to throw the occasional festival, so be it.
A heartfelt thanks to the many voices that made this article: Pepijn, Aline, Adrian, as well as Amelyn. Thank you, also, Tjaša, for the stunning photographs. This article also appears in our print issue #10: Housing. Get your free print copy from one of our stockists!