Housing
The fight for stable homes during Berlin's rental crisis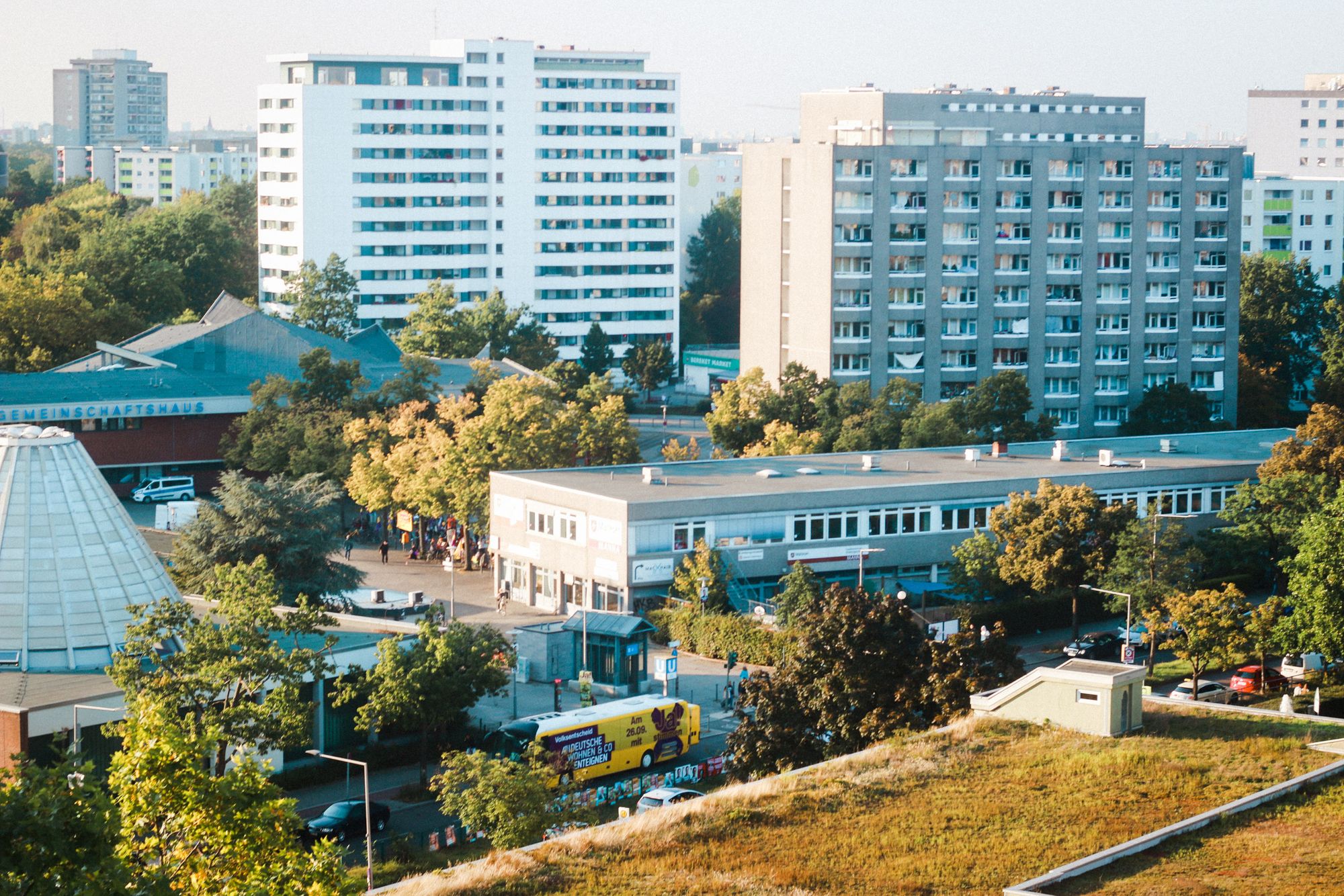 References
Mar 8, 2022
In September 2021, people in Berlin voted with a majority of 56.4 percent to expropriate major housing companies and bring some 240,000 apartments across the city under public ownership. The referendum, proposed by the initiative Deutsche Wohnen & Co. Enteignen ('Expropriate Deutsche Wohnen & Co.'), accompanied the German federal election. Though the result was non-binding, the numbers gave it political weight: the referendum won a large majority in 10 out of Berlin's 12 districts. "Even we were surprised by how overwhelmingly clear the numbers are," said Rouzbeh Taheri, the spokesperson of the initiative.
In another context, a city-wide expropriation would be a once-in-a-lifetime idea. In Berlin, it is only the latest in a list of measures and initiatives aimed at reining in rapidly rising rents and taking the heat out of one of the hottest property markets in Germany, if not in the world.
Once touted as 'poor but sexy' by its own mayor, over the last decade Berlin has seen some of the fastest rising property prices in the world. Locals have seen rents double or triple overnight, with entire buildings evicted for quick renovations and put back on the market at significant mark-up. Protest banners decorate the city, calling for an end to 'Mietenwahsinn' (rent madness). As for purchase prices, they have gone up almost 200 percent over the past 10 years. So what has happened to the city that used to be hailed as the most affordable capital city in the developed world?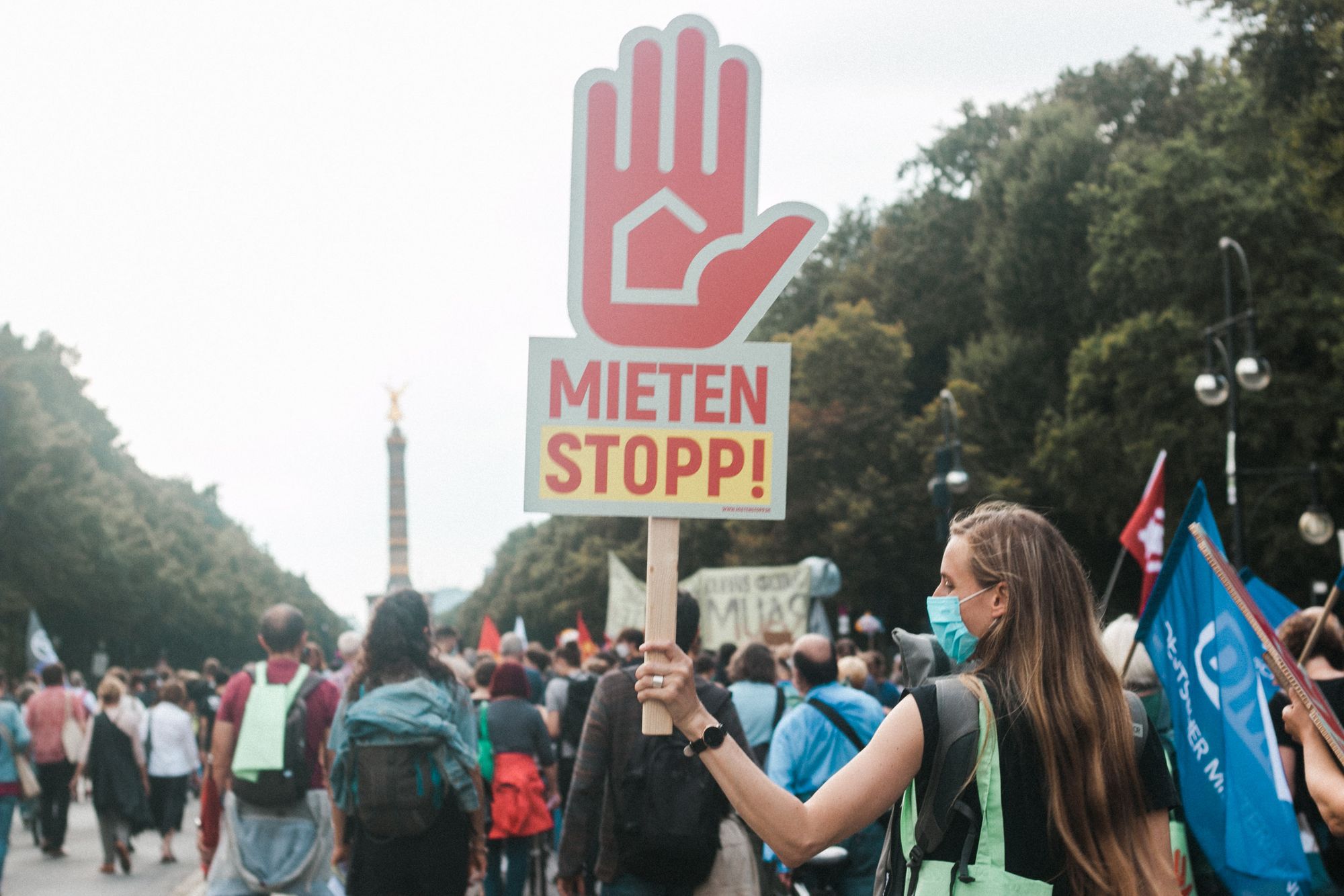 The seeds of the crisis
Since 2006, rent in Berlin has increased by 140-200 percent, says Andrej Holm, a housing researcher at Berlin's Humboldt University who has become a widely known public figure. "In the 2000s, we were discussing gentrification. Now we're talking about a housing crisis," he tells me. "We are seeing rising rents and displacement even on the periphery of the city. There is no area in Berlin that isn't being affected."
Germany boasts one of the most regulated rental markets in the world: open-ended leases, limited power to evict, and strong protections for ongoing tenancies against rent hikes. These strict regulations reflect a country in which less than half of the population owns a home. Most German city dwellers expect to grow up, start families, and grow old in rental housing. Strong rental controls are the main guarantee of housing security.
However, this predominance of rental housing hides a highly concentrated housing ownership structure, in which half of the country's housing stock is owned by the top 10 percent of the wealthiest households. In Berlin, where 85 percent of people are long-term renters, the ownership statistics are even more extreme: 57 percent of Berlin's apartments are investment properties owned by "a few thousand multimillionaires": housing corporations large and small, and private investors. The remaining 26 percent are rental apartments owned by the city and non-profit organisations, and housing co-operatives. Only 15 percent of the apartments are owner-occupied.
According to Holm, the seeds of the current crisis were sown after the reunification of East and West Germany in 1989. Free-market policies led to intense privatisation, during which publicly-owned housing and a total of 21 million m2 of public land was privatised. The city entered the 1990s owning 580,000 housing units, and owned less than 300,000 by 2005.
However, unlike the UK and many other former socialist countries, the apartments were not sold to the tenants. Instead, tens of thousands of apartments were sold as a package to investors – in one case, as a single batch of 64,000 apartments sold to an international consortium led by Goldman Sachs, for €1.9 billion, or about €30,000 per apartment (roughly AU$45,000). According to Holm, this created a new structure of ownership: "No traditional landlord or housing company can buy 10,000 housing units overnight – only international funds, private equity funds, and listed companies were able to purchase such big packages."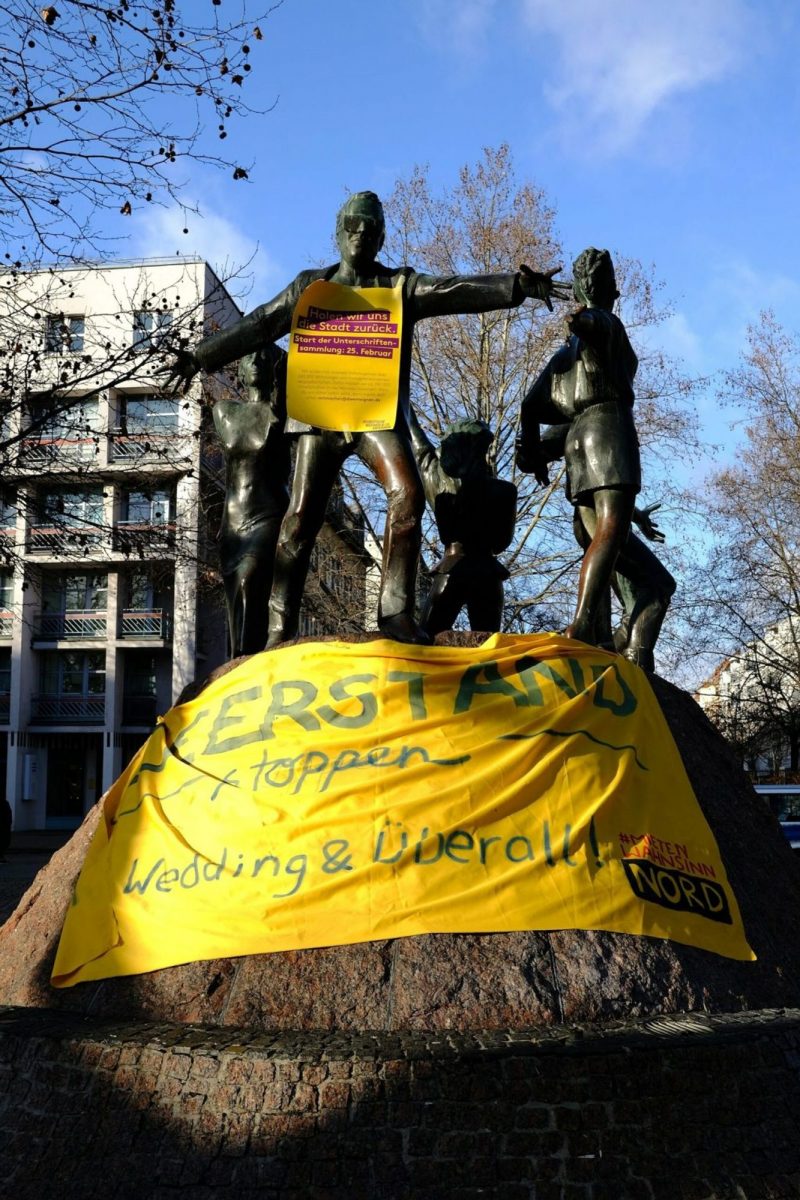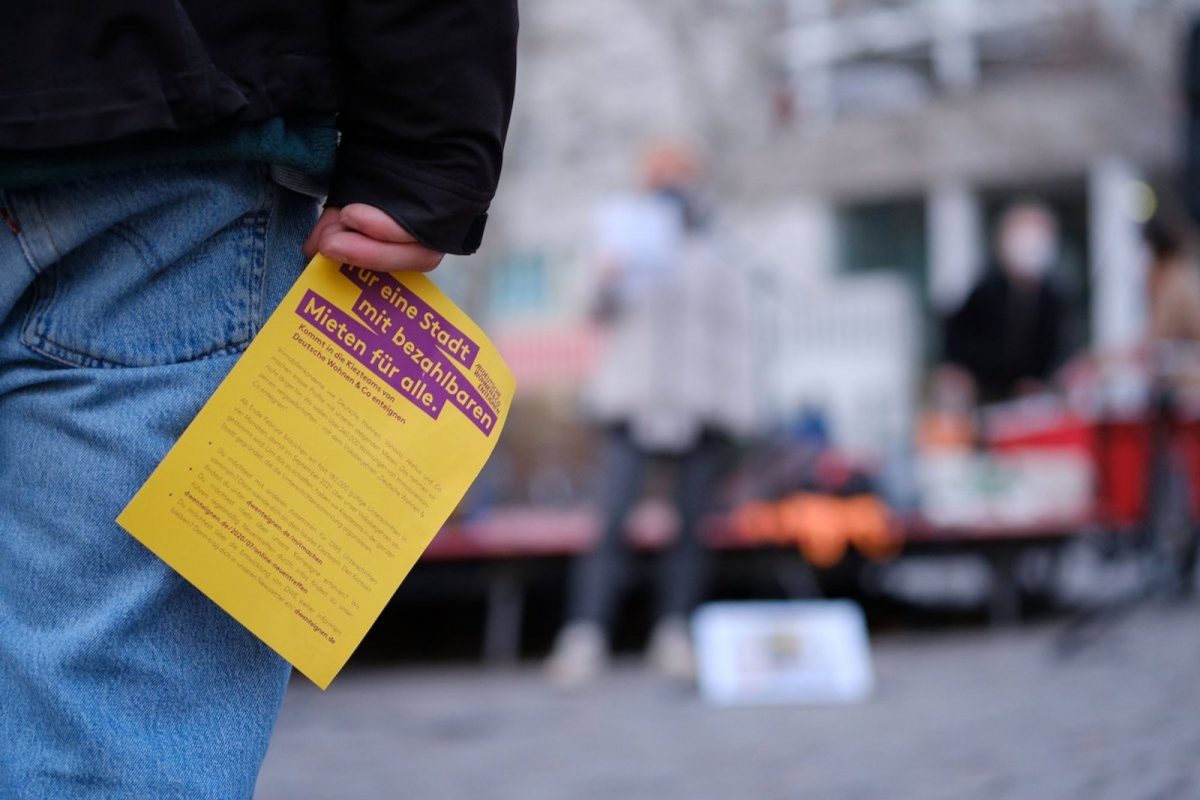 Rent madness
Initially, changes in ownership didn't affect tenants, due to Berlin's small population, an even smaller economy, and low rental yields. In the mid-2000s, it was still a city in which renting housing or commercial space was very affordable, attracting creatives and entrepreneurs from across the world. But population growth slowly outpaced new construction; and after the 2008 crisis, investment funds saw Germany as a safe market. Berlin real estate was cheap. And, by international comparison, the rents were low and had room to grow.
Soon enough, entire streets were bought up by single companies, often large for-profit consortia. Many apartments were sold at laughable prices: large private housing corporation Deutsche Wohnen bought 60,000 apartments from the city in 2006 for €450 million, or €7,500 per apartment (approximately AU$11,250). This is where Holm and his team started seeing a growing gap between the 'old' rents, and new rental contracts that were not subject to rent controls. "In some neighbourhoods," Holm says, "you can increase the rent by a factor of 2-3 just by changing the tenant." It became common practice for big housing companies to look for ways to evict existing tenants and put the building back on the market at higher prices. Across Berlin, residential property developer Deutsche Wohnen acquired a reputation for slumlord tactics – neglecting basic maintenance and letting buildings decay until they warrant a major renovation, justifying a steep rent increase.
Since the, Berlin's housing market has been overwhelmed by companies seeking high profits; on the night of the referendum, firms including Heimstaden, a Swedish real estate investor, bought 14,000 apartments in the city. "The share of stock-market-linked housing in Germany is two percent," says Holm. "But in Berlin, it is more than 20 percent. This is an extraordinary situation, and it's why the political discussion around housing is very different here." Even though the name of the referendum initiative singles out Deutsche Wohnen, which owns about 113,000 apartments in Berlin, it is aimed at expropriating all for-profit firms that own 3,000 or more apartments in the city. The referendum struck a chord because of a shared fear: "You will hear people say: 'Our building was sold to a private fund in Luxembourg – our home is on the stock market now'," says Holm.
The measures taken
The tide started to turn in 2011, when tenants of a vast social housing block in Kreuzberg's Kottbusser Tor decided to organise and object to rising rents. The next year, at the end of May, they occupied the adjacent square, demanding an end to extreme rent hikes in their complex, as well as the return of social housing to full public ownership. After a stand-off that lasted months, the city back-pedalled and froze the rents on social housing across the city. Buoyed by the victory, the initiative, called Kotti & Co., expanded its campaign for better housing policies across the city, alerting the public both to the vast public subsidies that have been paid out to social housing providers, and the low prices for which the apartments were sold. It was this group that started preparing the referendum to expropriate all large housing companies in the city.
In February 2020, the ruling coalition of left and green parties froze the rents across the city at the level of June 2019, for the planned duration of five years. "The free-market answer to a housing shortage is always about expanding the supply – but it takes more than a few years to construct 10,000 or 20,000 housing units," says Holm. "Focus on new construction means postponing the solution 10-20 years into the future. And the crisis is happening now. So, Mietendeckel (rent freeze) was implemented, to protect tenants from increasing rents in the interim period."
The measure was intended to buy time for policy makers to think about a long-term approach. Instead, Mietendeckel was struck down in courts in mid-2021.
For many Berliners, this decision meant an immediate financial blow, as landlords demanded a year of 'shadow rent' be repaid immediately – and, during the Covid-19 lockdown and a housing shortage, hardly anyone was in the position to refuse.
On the day of the decision, 15,000 people protested on the streets. That same day, the value of Deutsche Wohnen's stock rose by three percent, and speculations began that the result would only add oil to the referendum's fire. As it turns out, they were correct.
Berlin's conversation with itself
It is hard to know what will happen next. In many ways, the market forces swallowing the once-modest Berlin neighbourhood blocks and regurgitating them back as luxury flats are vast and seemingly unstoppable. Most political parties have vocally opposed the proposal, citing impracticalities and costs (€29-36 billion, though activists calculate a far lower €7-13 billion). In September, housing giants Vonovia and Deutsche Wohnen merged into one mega-landlord owning half a million apartments across Germany. And, once the rent cap was abolished, one rental platform calculated that the rents shot up by 39 percent in less than a year.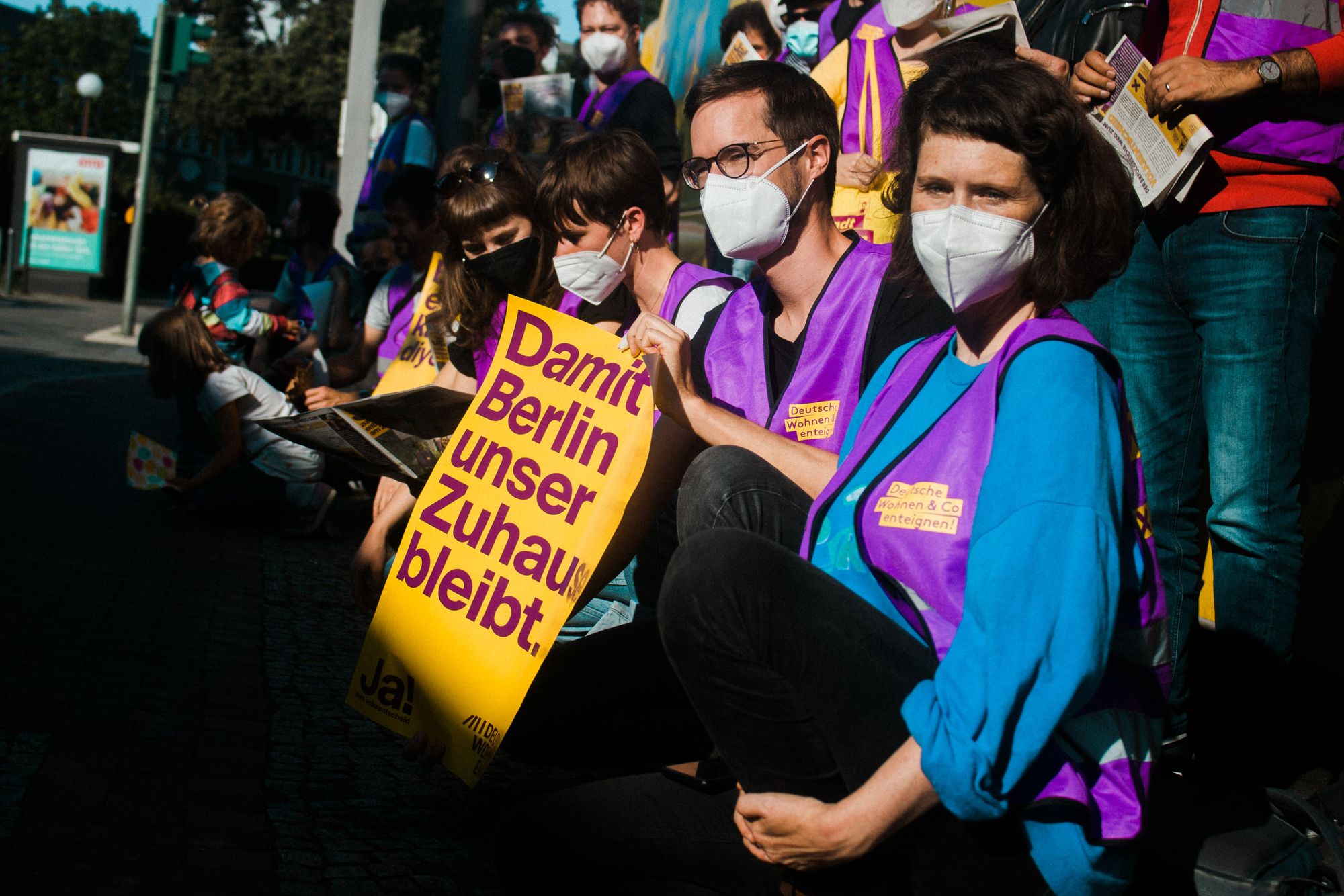 "Right now, Berlin is having a fundamental discussion with itself about what kind of city it is," Michael LaFond says. LaFond is a housing activist, member of the Spreefeld housing co-operative, and a co-founder of Berlin's first land trust. "Our city is being divided up and sold, flat for flat."
In the decades after reunification, Berlin became an innovation lab for new forms of housing, from squats and collective housing to Baugruppen and co-operatives such as Spreefeld. This culture is under severe pressure now. "The value of land has skyrocketed. What we did at Spreefeld, I have to say, is not possible anymore."
Meanwhile, the Expropriate Deutsche Wohnen initiative is preparing for the next step in the fight for expropriation. It has one advantage over the defeated rent freeze: Article 15 of the German constitution specifically allows for expropriation for public benefit. Numerous legal scholars, including the Scientific Service of the Bundestag, have declared that the move would be constitutional. Still, Berlin's mayor, Franziska Giffey, has to decide what to do with an overwhelming popular support for the referendum she didn't want. "I don't want to live in a city that sends the signal: This is where expropriation is taking place," she has said in the past.
But, as LaFond points out, these are not ordinary landlords. "It's an important political message, both for Berlin, and the world, to say: this is not right. We have to do something. Do we think housing is a right? Do we think that people should be able to expect they can stay in their homes? It's a crisis; many people are anxious." For LaFond, the issue is fundamentally a moral one: the right to housing. "It shouldn't be seen as a radical idea that the government must ensure housing security."
It may be the end of one era; but it may also be the beginning of a new phase for Berlin's culture of DIY urbanism – one that more seriously engages with both conventional politics and institutional tools such as land trusts and expropriation laws. Either way, Holm, the housing researcher, believes the referendum has shown that formerly niche ideas are now in the political mainstream. "After all, if it had acted in the election as a party, the campaign would be the strongest party in Berlin. You cannot ignore one million votes."