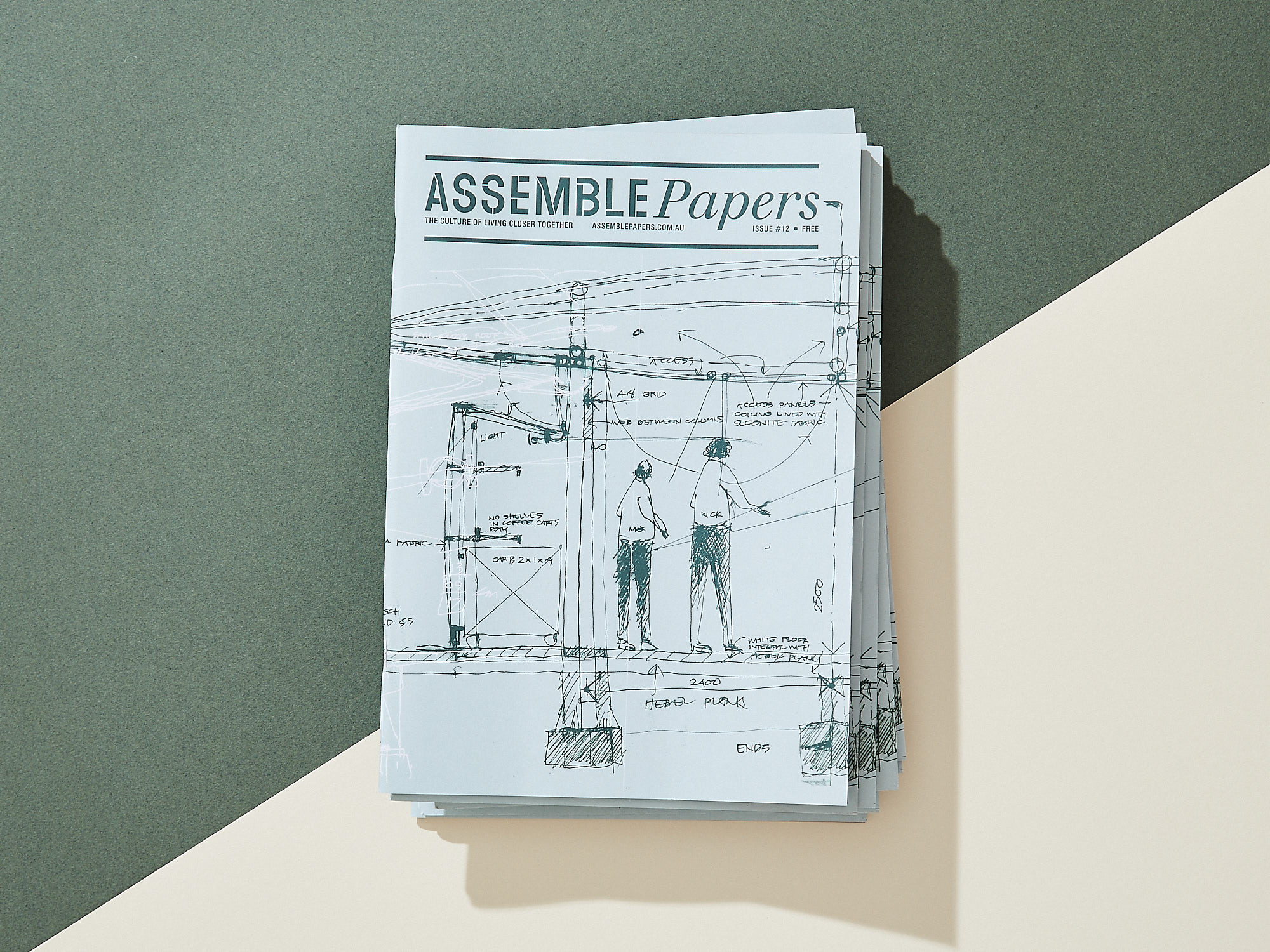 Nov 21, 2019
100 years of Bauhaus; the 50th anniversary of Glenn Murcutt's practice; School Strikes for Climate. It has been a year of major anniversaries and reckonings. AP editor Jana Perković reflects on our past and future legacies.
It was impossible to walk out of the train station. The crowd was so thick that it created a human tide, its sway slowly carrying us out, towards Brandenburg Gate. The Fridays for Future protests against climate change, inspired by Greta Thunberg and organised by children around the world, had culminated in a global strike for climate – which now adults were joining. In front of us, a group of kindergarten teachers were helping tiny, tiny children out of the station. One of them was carrying a sign that said "small – but not too small to make a difference."
Earlier that day, the climate strike had brought out a crowd of 300,000 across Australia, and more than 2000 firms – including our own – shut down in solidarity. Could this ever be enough? The events of this year have made us think about what we are leaving behind. We must think seven generations ahead with everything we do, says the Great Law of the Iroquis – roughly 140 years. How can we embed long-term considerations into our architecture, urbanism, thinking? What we make today is our future legacy.
This issue, we go around the world in the search of inspiring people and projects. We visit the country that invented playgrounds – that quintessential infrastructure of childhood – then also stop to admire its marvellous legacy of co-operative housing. In Fitzroy Crossing, we look at a painting that demonstrated traditional land ownership over the Great Sandy Desert; meanwhile, from the US, Mabel O. Wilson reminds us that design can and should be a participant in the struggle for a just world. The tricky legacy of Cold War (and its prefab embassies!) is untangled in Ex-Embassy, while the Chief Design Officer for Los Angeles introduces us to the real effects of building a metropolis around a dream factory. We reckon with the transformative potential of recycled shopfronts in Bangkok, and a single, visionary museum in Hobart. We look at how artists can work with emergency workers to better prepare us for climate disasters. Finally, in Melbourne, we slow down to consider Australia's oldest tape manufacturer, and beautiful, community-oriented architecture – our past and future inheritance.
This issue has developed in partnership with MPavilion, and coincides with the unveiling of Glenn Murcutt's design for the Botanical Gardens, celebrating the 50th professional anniversary of Australia's most environmentally conscious architect. One of Glenn's favourite quotes comes from Henry David Thoreau: "Since most of us spend our lives doing ordinary tasks, the most important thing is to carry them out extraordinarily well." Let's bring that ethos to everything we do.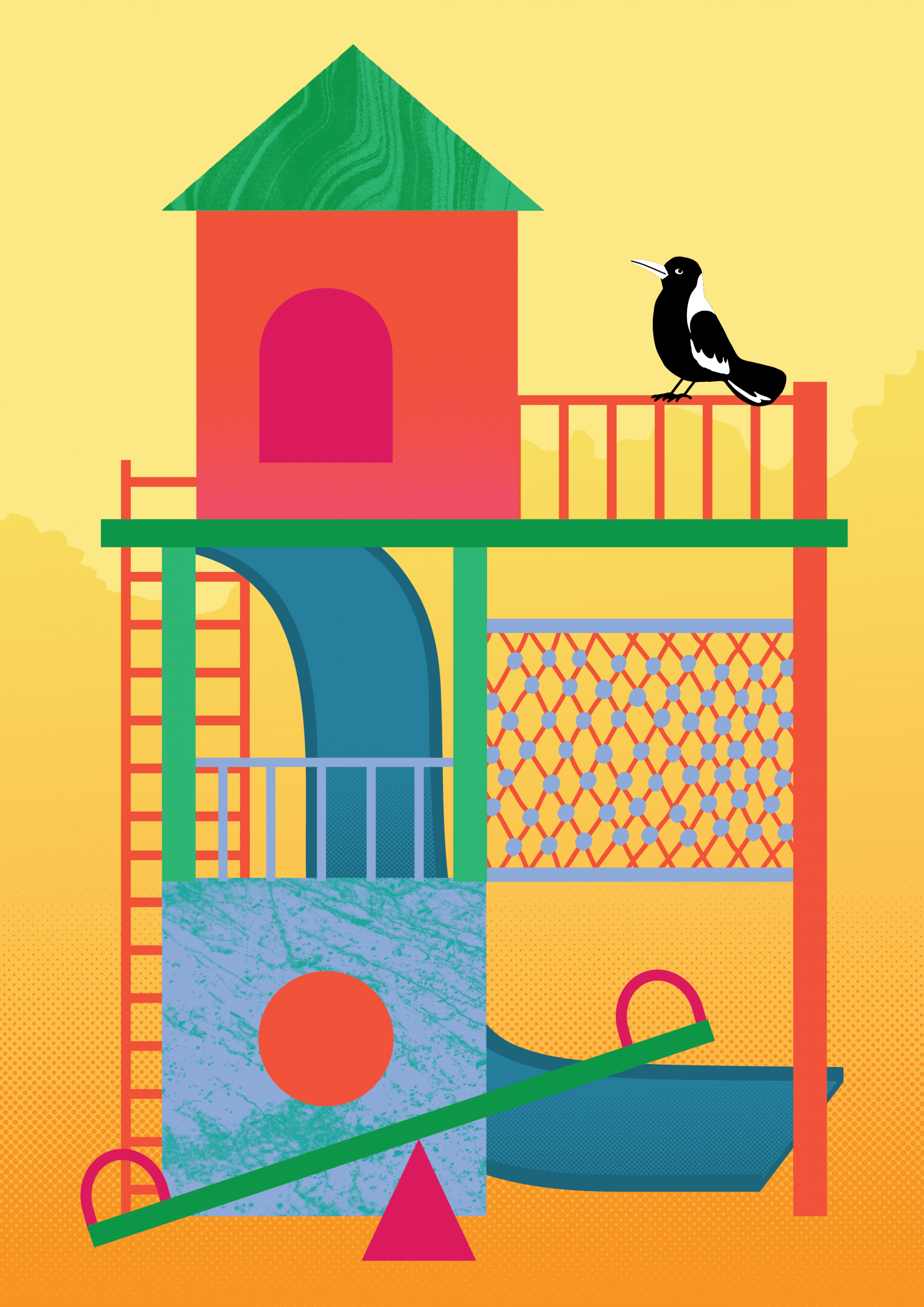 A warm thank you to our buddy Henry Trumble for the cover image, and to Alice for a marvelous illustration. Assemble Papers #12: (Future) Legacies is out now: you can pick up your copy for free all summer from MPavilion and select stockists. Meet us under Glenn's wing, as we dream up better legacies.