Dec 19, 2018
Tom Ross has a keen eye for capturing architecture and its atmospheres, honed through observation, wanderlust and a true sensitivity to light, space and time. Growing up in Ocean Grove, close to the beach, Tom was on track to study life within the sea as a marine biologist. That all changed after a trip around Australia, photographing its small towns, its vastness and diversity. "Being an outsider and voyeur in a new place has always helped people reflect on their own circumstances and I'm no different. I've never been any good at sitting still, so I treat it as a form of active meditation. The year of travelling around Australia, and documenting it, just made me realise that curiosity is one of the strongest driving forces too."
Geelong is part of the Bellarine Peninsula within the traditional lands of the Bengalut Balug Clan of the Wadawurrung people. Over 2000 archaeological sites have been found in this region of the Wadawurrung, a landscape of wetlands, hills, limestone, basalt and coast. Over the past five years, Tom has noticed his former stomping ground transform into Australia's fastest-growing regional centre. For better or worse, urbanisation has hit the Surf Coast, bringing with it a property and population boom, growing inequity and housing unaffordability for long-time residents. Here, Tom reflects on an ongoing body of work that documents the changing corridor between Melbourne and Geelong, and the merging of the urban, suburban and peri-urban.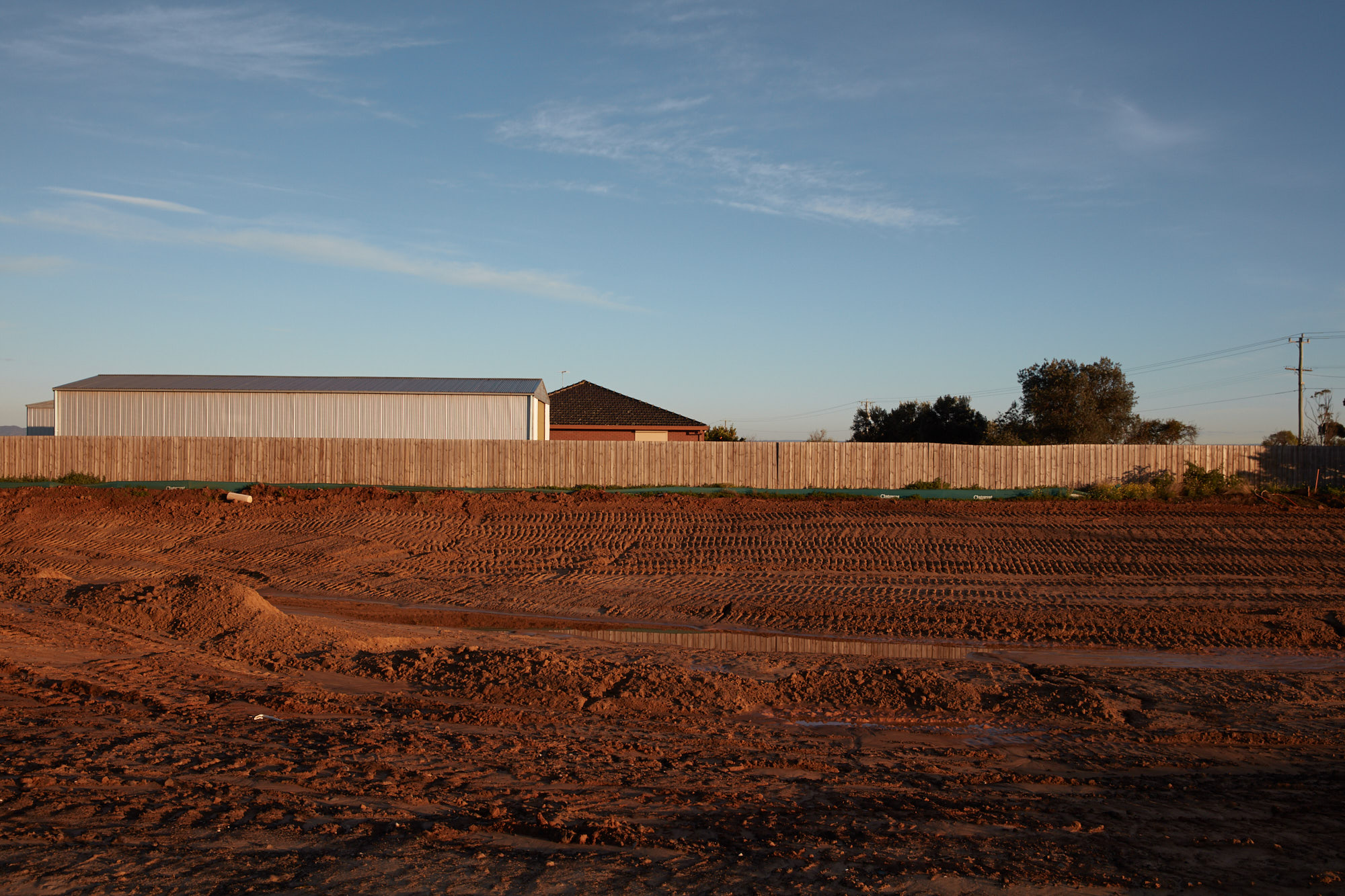 The space between Geelong and Melbourne first got my attention when I'd take the train up to Melbourne to go skateboarding with friends. Looking out the window, I saw this strange zone that was no longer farming, but yet to be inhabited by something else.
Why Geelong? I've been trying to understand that for a while. I guess it fits into a broader interest in architecture, and 'the home', as an expression of our ideals. I'm involved on a daily basis with a privileged section of the community who are able to inhabit, make or market tangible outcomes and wellbeing through design, in the form of architecturally designed dwellings, mostly. This makes me wonder, as many are, if there's a way to make the benefits of design accessible to more people. There's no reason to have a family living 30 kilometres from the city, with limited public transport, in a south-facing house with air conditioners in every room. The gap between these two groups – the design haves and have nots – will surely increase if we sit back and let it, without question.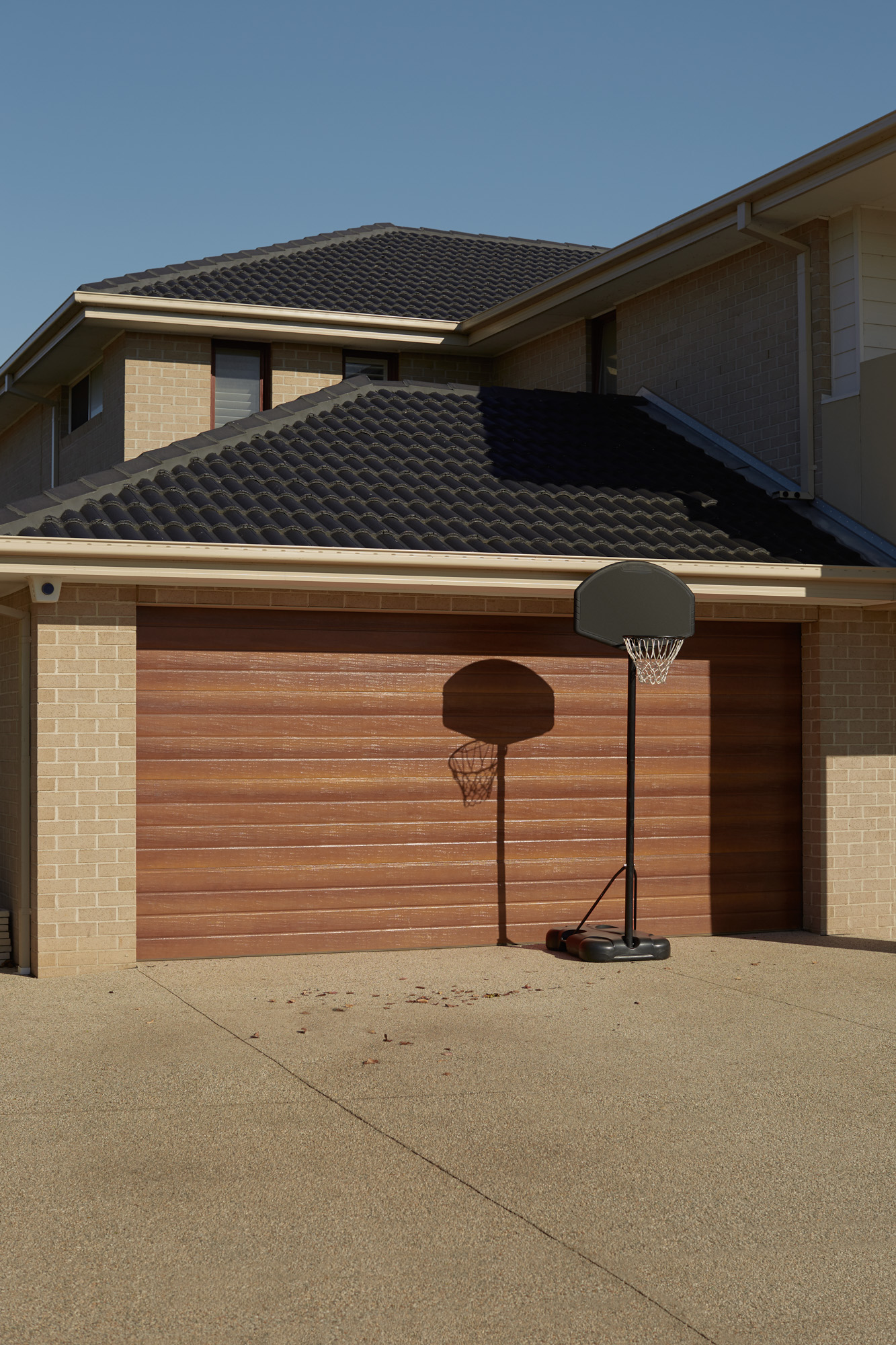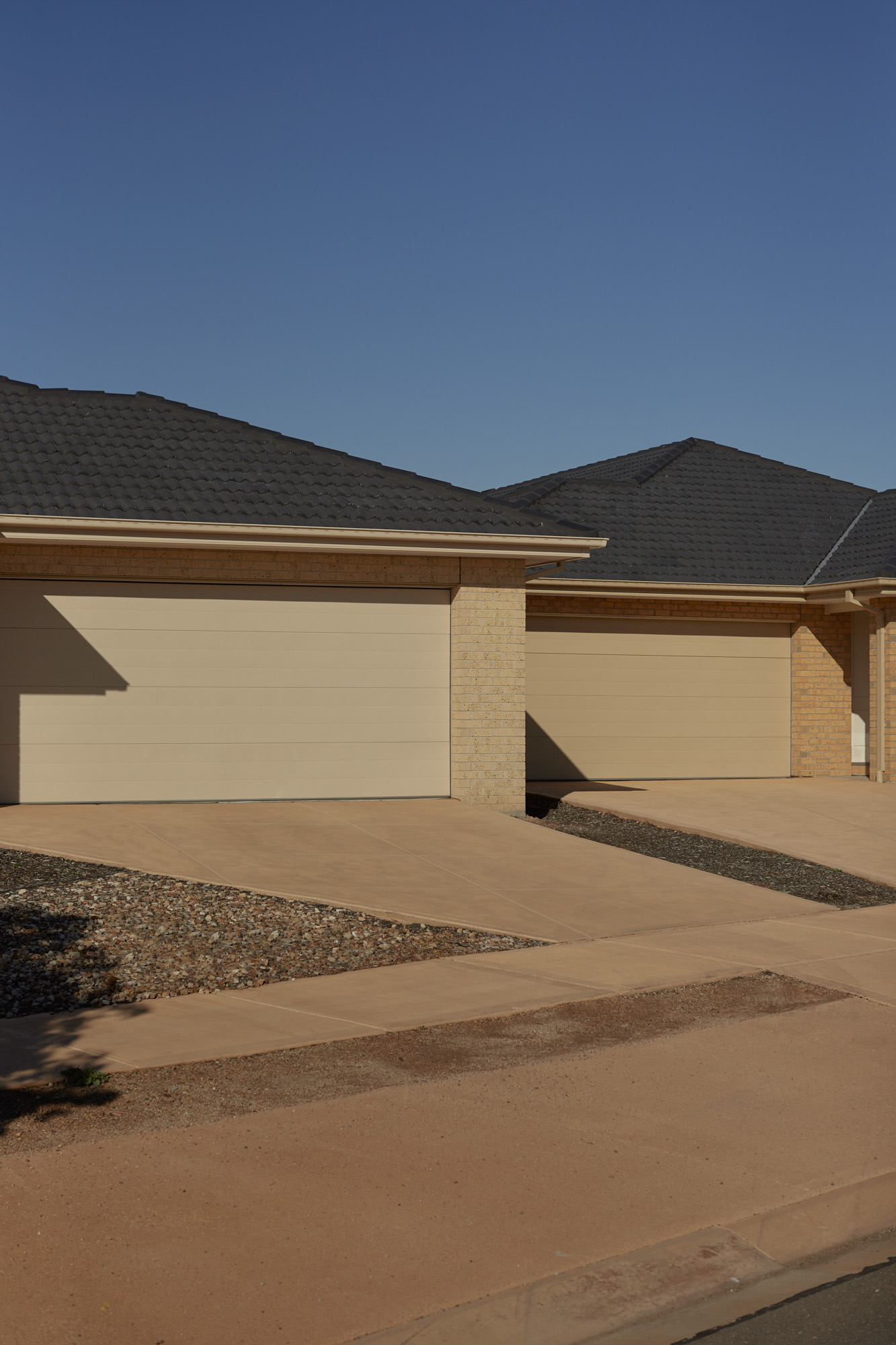 Going out to this liminal, suburban zone is a chance for me to reflect on these ideas. The process is almost as important as the image-making, for me. I try to avoid it being an anthropological study, or a passing of judgement; to keep it as honest and personal a response as I can.
Photography and architecture deal in similar qualities; volume and light. Maybe there's an overlap in the type of the creative or scientific brain too. Early on, I was drawn to Peter Zumthor's simple conceptual gestures. I've have an ongoing wish to visit and photograph all of I.M. Pei's work. Locally, Edition Office, Architecture Architecture and Sibling are all exciting, making great work with real purpose. In film and art, I look to Werner Herzog for his courage, irreverence, and frank treatment of his subjects. Also, as a pioneer of the blurred line between documentary and fiction, which I think is a much more revealing way of storytelling. Then a contemporary of his, the photographer, Richard Mosse. Since starting as a documentary war photographer, he has really pushed the idea of truth in photography which seems poignant at the moment.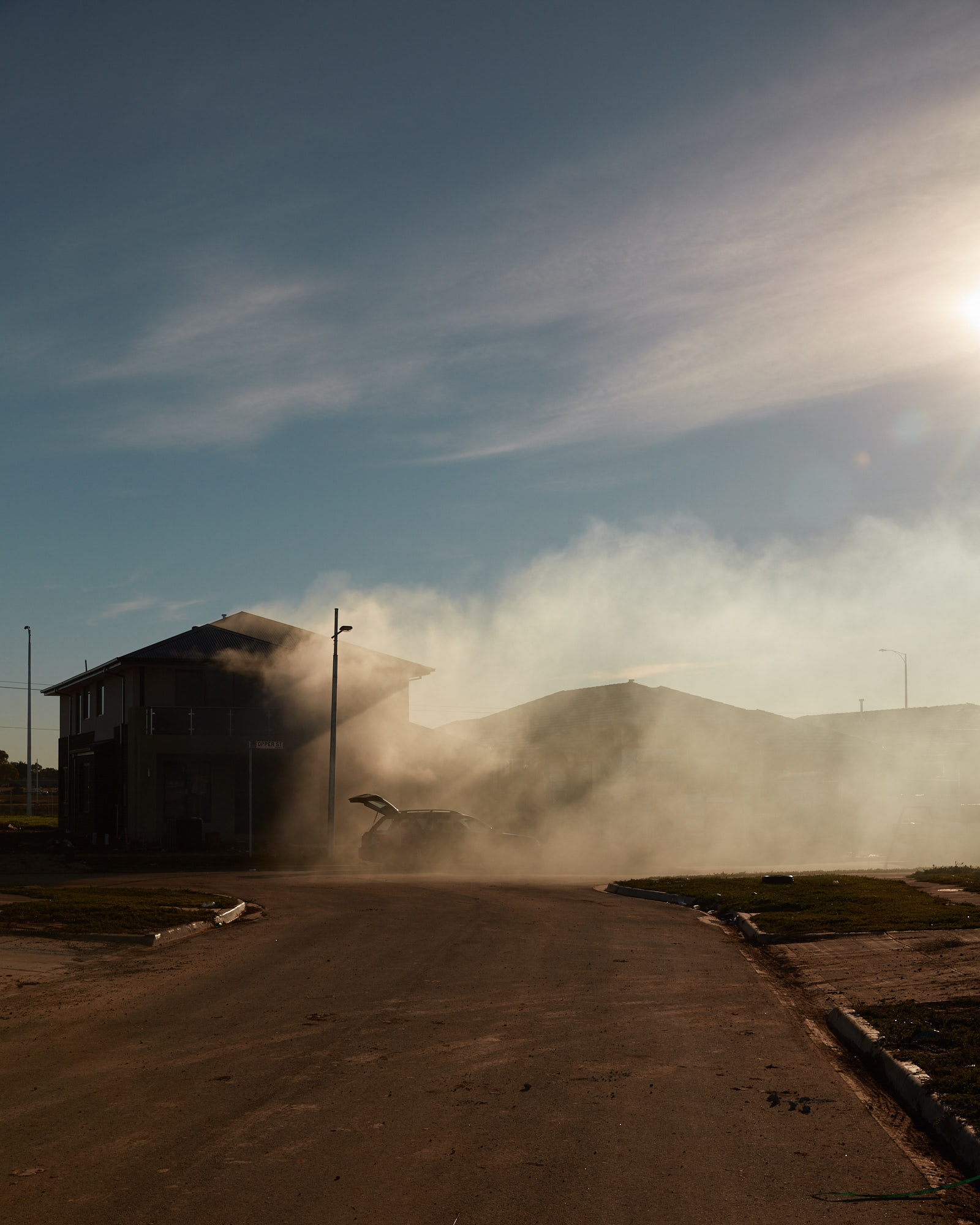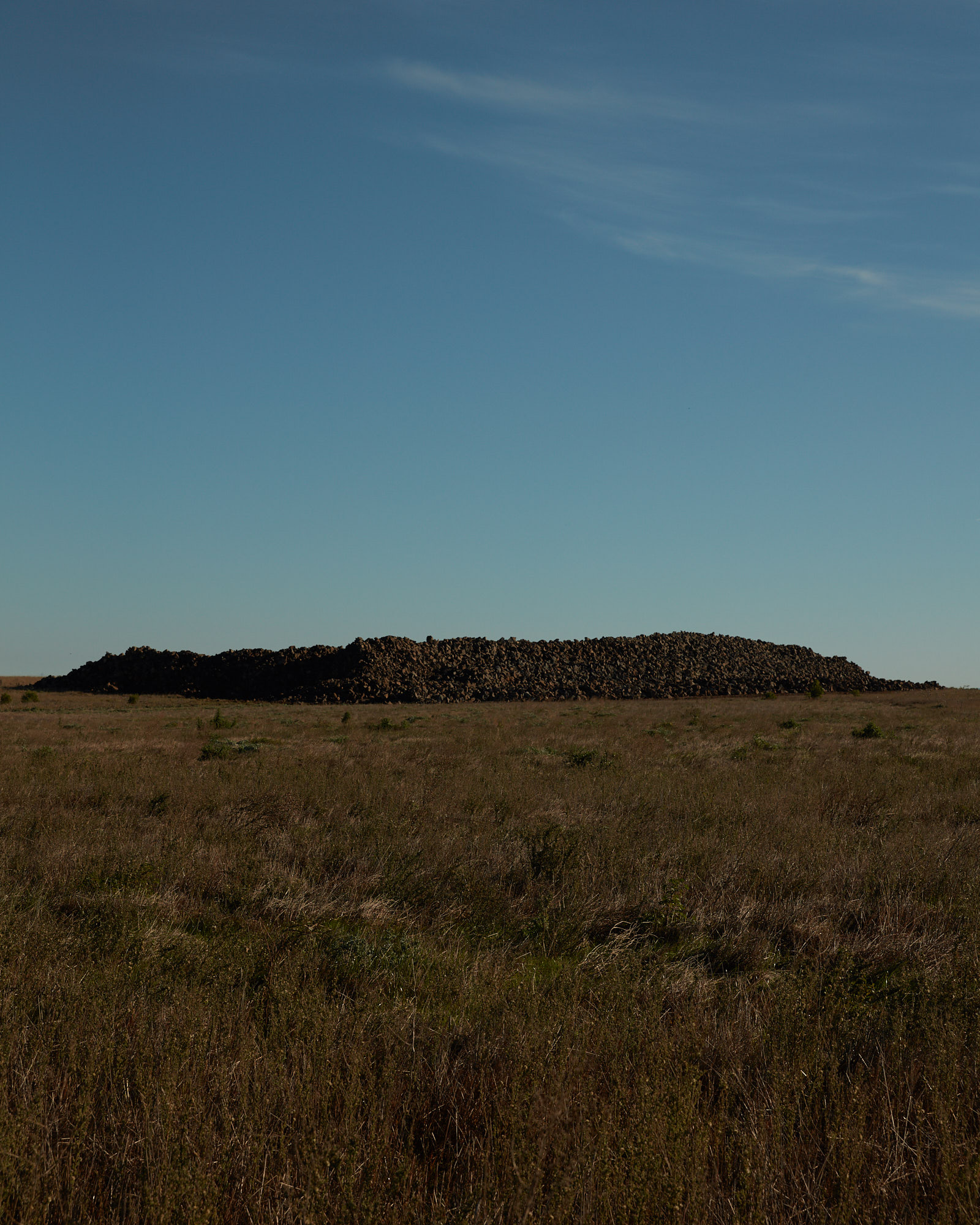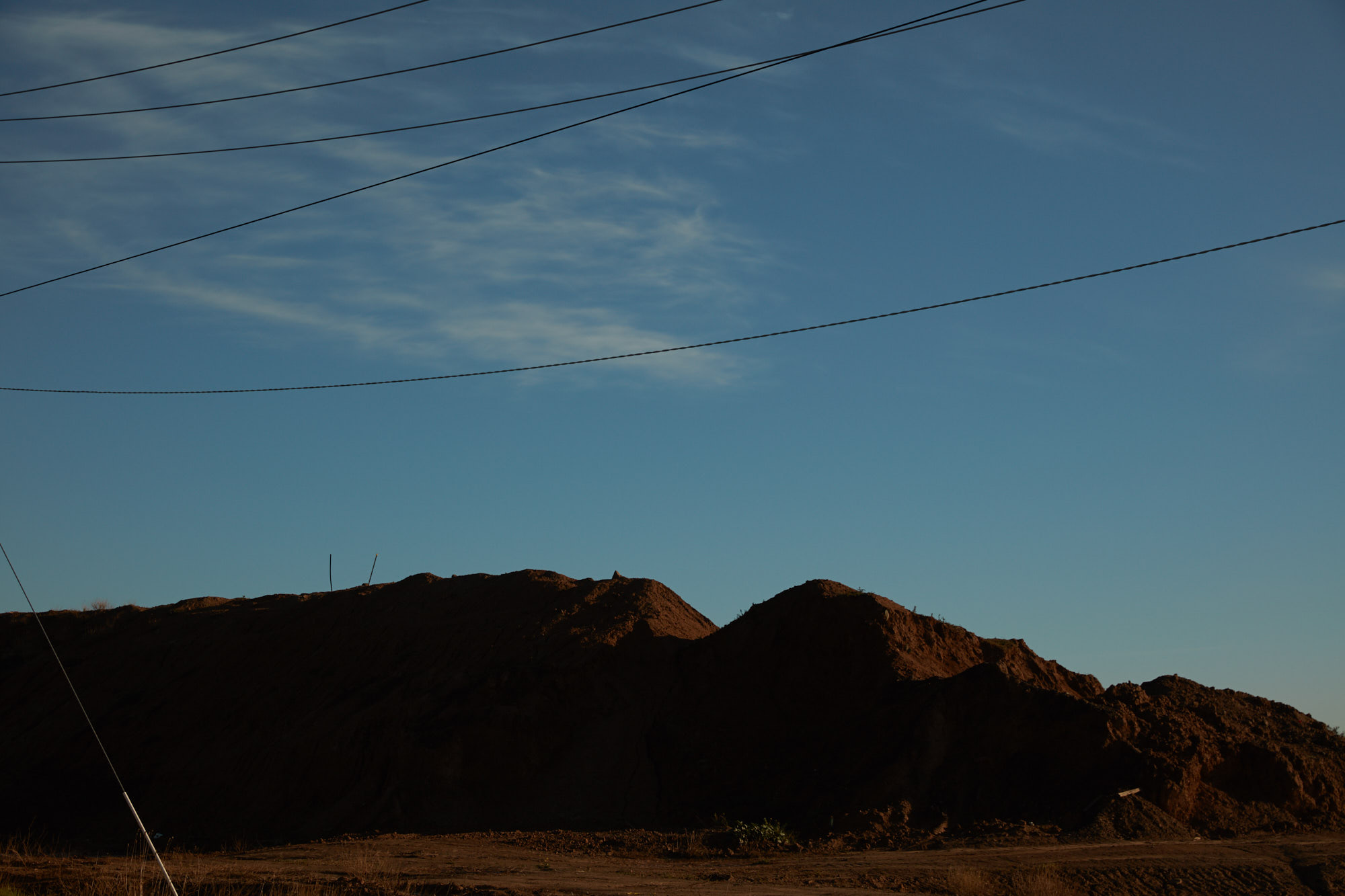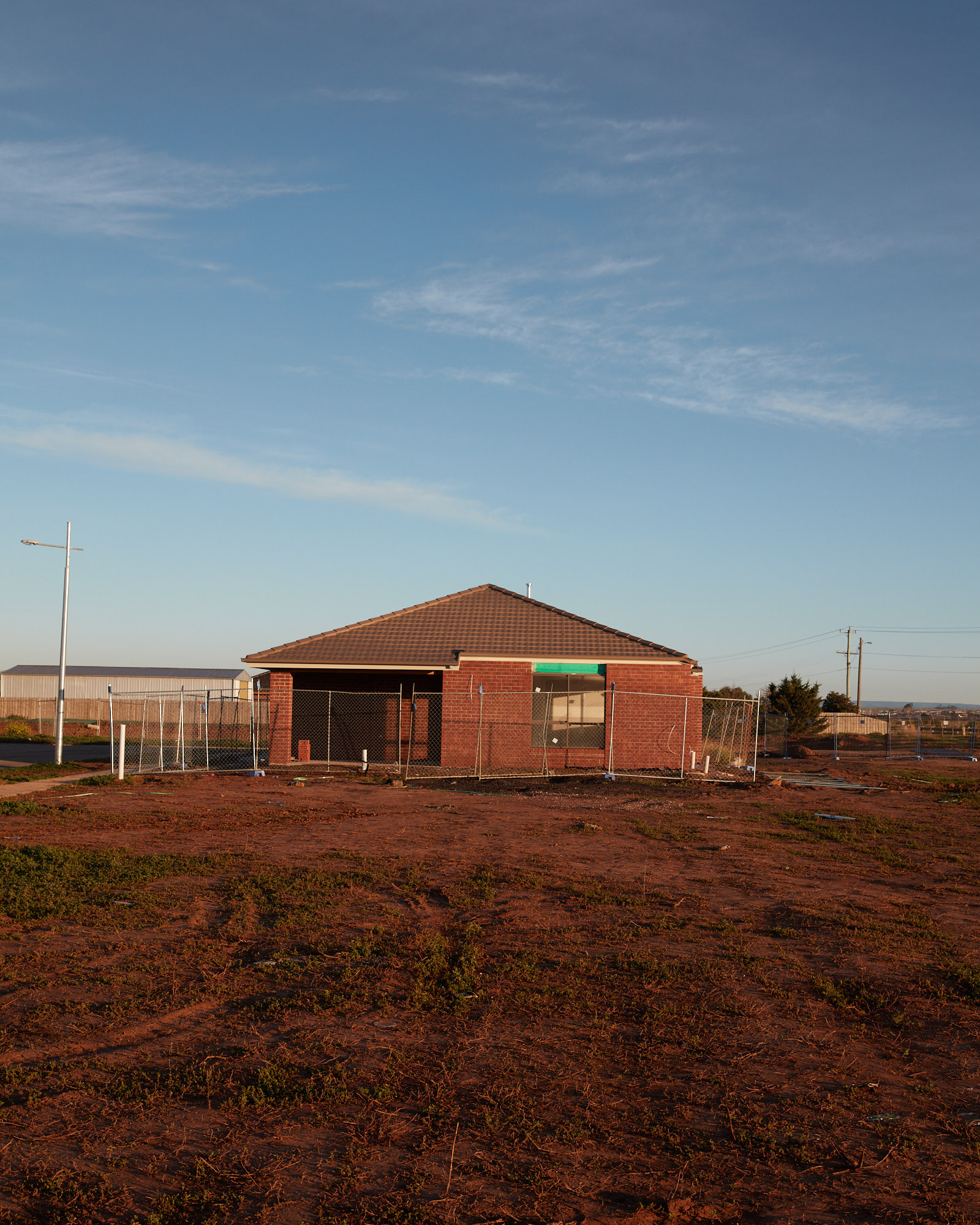 I think this series could be a global project, exploring similar sites in other countries. I've just returned from the US where I looked at some potential sites. Returning to the Middle East seems likely at some point too. I think this series sits with other trips I've made to Qatar and China, in search of expressions of utopia.
We work with Tom regularly because we love his work – plus he might just be the nicest guy in the world. You can check out Tom's Doha EYES and many other stories on AP, as well as a collection of his work here. This piece was originally published in AP print issue #10: Housing.