Culture
Bhenji Ra on embodying future forms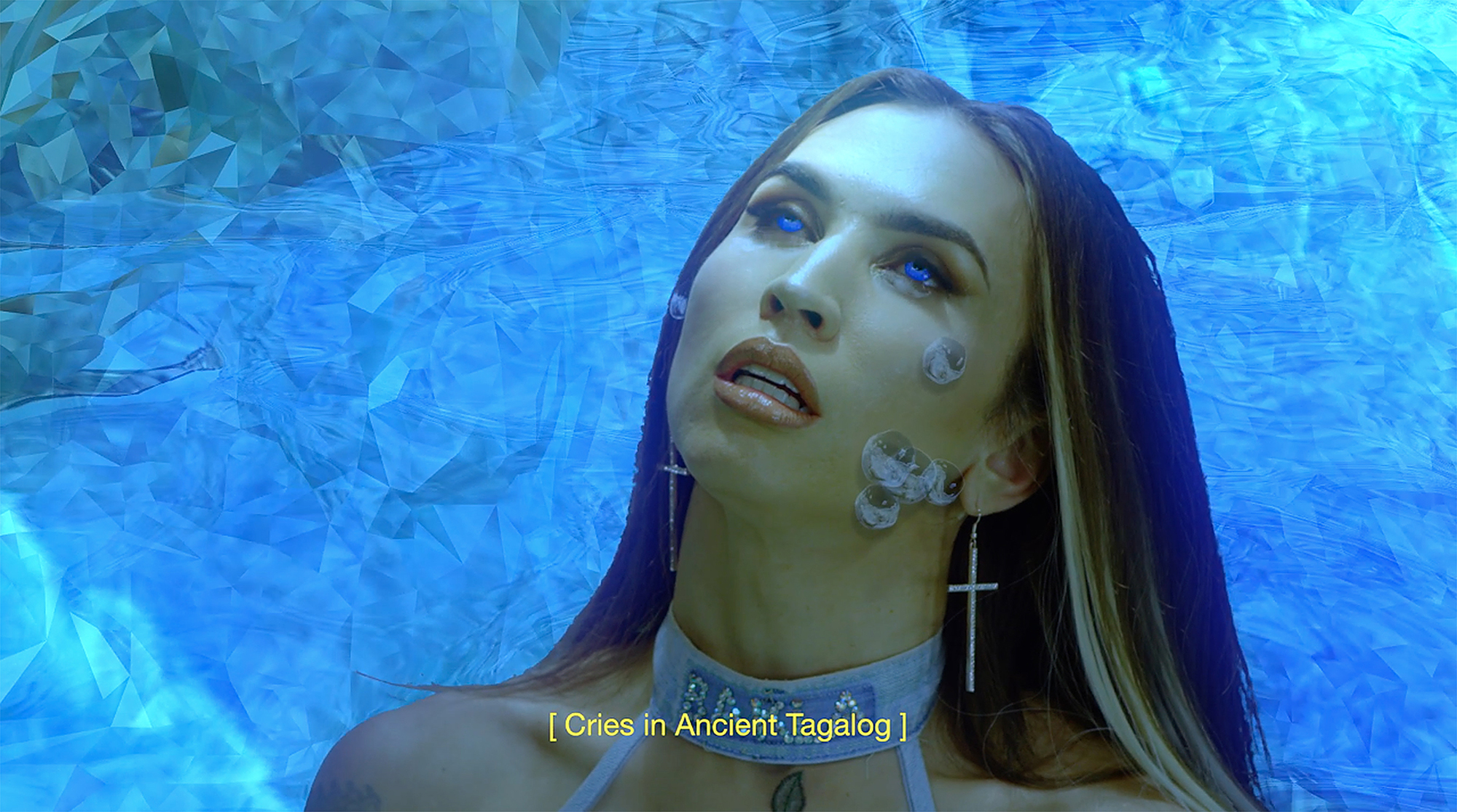 Mar 29, 2018
Studying at the Martha Graham School in New York, the oldest professional school of dance in the US and a rite of passage for aspiring modern dancers, Australian-born Bhenji Ra was for a time the embodiment of the virtuosic dancer: strong, intense and masculine. But, after a year of dancing – day in, day out – in a way that demanded a Western physicality, Bhenji, a person of colour in transition, came to feel stifled.
Bhenji started skipping class in favour of the club, losing (or rather finding) herself in voguing and the ballroom scene of New York. Madonna 'struck a pose' in 1990, but ball culture had begun in the 1950s Harlem and to this day remains defiantly black, Latinx, queer and trans. Voguing is inherently political: matriarchal families or 'houses' walk, dance and compete for 'realness'. Whoever brings the fiercest and finest movements, aesthetics and tactics – the toolkit for surviving in a white, heteronormative world – wins.
Now based in Sydney, Bhenji has become a sought-after artist whose practice is as seductive as it is politicised. From a 2016 Danceweb mentorship with Tino Sehgal, to her ongoing collaboration with Justin Shoulder, and as 'mother' to Western Sydney vogue house Slé, Bhenji places her community's personal and political histories at the centre of her work. Across dance, choreography, installation and moving image, Bhenji pushes back against colonial and canonical perspectives while collapsing borders between art, club, community, dance and politics. Hers is work that dares you to enter collective but uncharted terrain.
I speak to Bhenji on Skype in the lead-up to major projects for two very different communities: as curator of the Sissy Ball for Mardi Gras and commissioned artist for the Keir Choreographic Award 2018.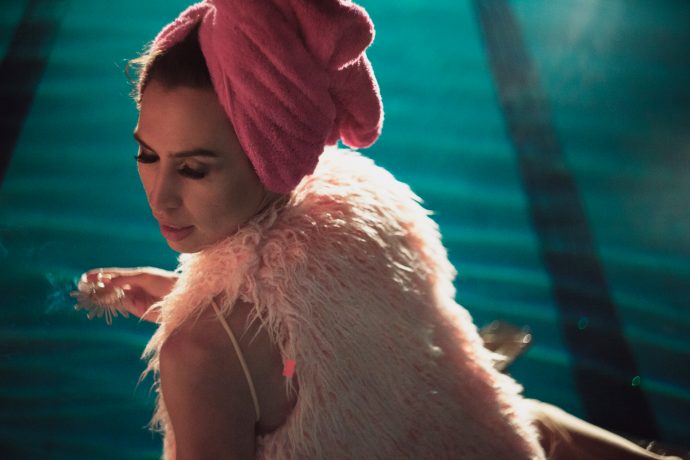 Eugenia Lim
Tell me about growing up in Moruya on the NSW south coast…
Bhenji Ra
My parents were very working class and I looked towards city life as something that was quite distant, but also part of my DNA. I knew I was different from a very young age. As soon as you have some sort of hybrid identity – you're a migrant or have a migrant parent – and you grow up in a country town, I think you either assimilate or you go in the opposite direction towards difference; working and surviving with it. Mum grew up in Manila City, so she had an urbanness about her. Dad grew up in Sydney, but was this very soft, quiet, white-Australian man who was happy to be in a country town. Mum was vibrant and had a longing to be somewhere else; a slight bitterness was there. These relationships gave an unsettling feeling; and at the same time, I was very curious.
ELWere you and your mum the only people of colour in town?
BRThere were a few of us, people of colour who weren't of Aboriginal descent, in high school – the rest of the kids were white. The only Filipinos in Moruya were women. I didn't have an understanding of what the patriarchal Filipino role was: it was a very soft femininity that drew me in. From a young age, I was proud to be Filipino and would fantasise with my Mum about going back to the Philippines.
ELSo it was like the Garden of Eden, the Philippines?
BRYes, Mum was such a capitalist! 'Oh, you can go shopping and we can eat food all night! And you can do anything!' This other-world utopia. There was no late-night shopping in Moruya!
ELI get a sense of a deep history of gender-fluidity, in Filipino culture pre-colonisation. And despite Catholicism and machismo, fluidity still exists. When did you start thinking about this as an artist?
BRI started thinking about gender identity when I was 23. I travelled for three years and fell in love with Filipino nomadism, and gender expression in different Filipino communities, realising it had been fluid for thousands of years. Conversations around LGBT… These terms are such a Western implant. The Philippines is trying to make moves towards greater rights [for the queer community] in a Western sense, but, at the same time, something is being lost that is very ancient, fluid and undefined. I witnessed hetero-ness as a fluid thing. Partnerships that would be classified as gay [in the West] were not seen as such, the language around them was different. We were progressive and were already creating quite radical partnerships and societal roles for each other that were dismantled by colonisation.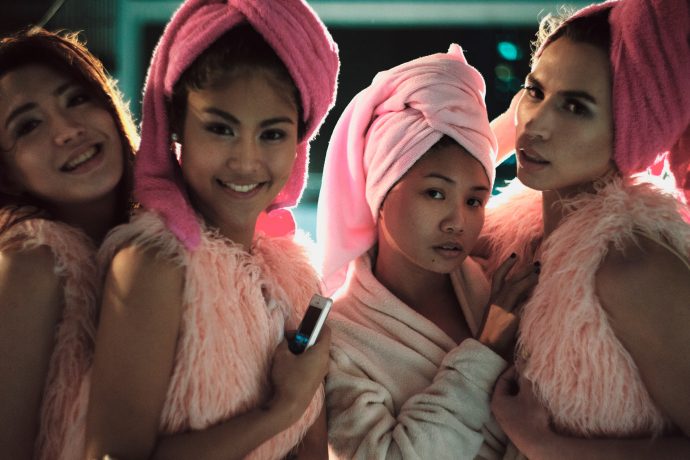 ELHow did this experience shape Ex Nilalang, your collaborative series of moving-image works with Justin Shoulder that reimagines mythology and Filipino folklore as spaces of resistance?
BRIt was both thinking about the future and where we've come from. About how mythology was a big part of the de-progression of the role of the trans woman in the Philippines, because mythologies were used to demonise them and other women. Ex Nilalang was a way to start reclaiming mythologies, to try to create new mythologies that were more celebratory, or even weaponised. The work looked at the way we have survived and continue to survive, in club and entertainment lands, and as sex workers; what are these crafts and tools that we use to navigate and keep our power? Beauty as a weapon and a shield. Sometimes it's a real craft that can only come out of that kind of experience.
ELWhen did transition first begin for you – in gender, but also in your movement language?
BRI was drawn to movement from a young age. I would imitate Kylie Minogue on TV. But that quickly got shut down! My parents were involved in the church.
I got involved in contemporary dance when I was 17. It felt open, there was less gender specificity than in ballet. But there was a demand for virtuosity, for your body to be this strong thing. I started to feel that if I wanted to be a dancer, I had to be a strong male figure. I was dancing for choreographers who had no interest in my identity. It was about stripping my identity so that I could become whatever they wanted me to be. That's fine for some people who are very beautiful and fluid, and can 'become', but I discovered that my strength is that my body is very political. Discovering forms like voguing was about coming into myself. There's still a discipline to it, but all the movement I do with my hands feels like it's part of my ancestry. I didn't think about being transgender or anything throughout this, I just kind of decolonised myself. And I suddenly realised: 'Oh, gender is this thing that has been constructed and conditioned onto my body. And I've been longing for a different sensibility for such a long time.'
ELCan you talk about your time in New York?
BRMost of my friends were black, Latinx or people of colour who were either gay or trans. Voguing was in their DNA; it's what you did after practice. My boyfriend at the time would take me down to the piers and I'd see the gurls voguing. Something in me was saying, This is so, so IT. I started innocently and was a very bad dancer [laughs], but the community was like, 'You should be a drag queen, you're so beautiful. You really need to vogue more.' It was very encouraging and felt so right.
I realised, years later, that voguing could be used as a practice, that it has as much value as contemporary dance. There's a huge history of pioneers, just as there are pioneers of modern dance. As I became more woke, I thought, How dare these Western forms or histories take up so much space. We've been underground for so long.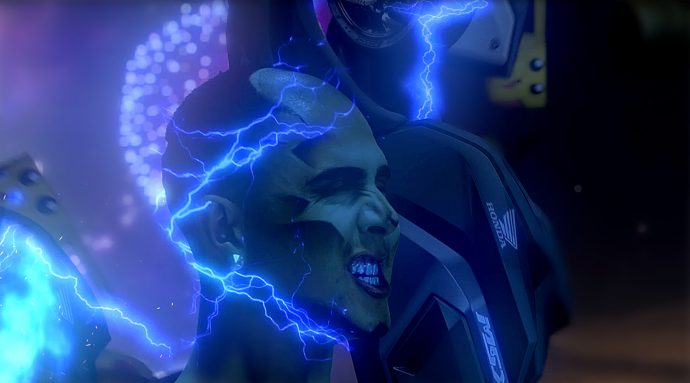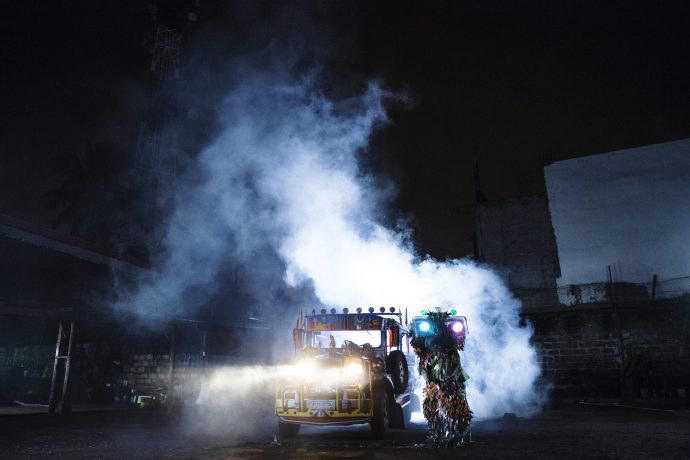 ELYou have said that sometimes you forget that you're in a bubble (queerness, being a person of colour) and that it's important to represent more widely, outside those worlds…
BRRight now, I'm making a work for the Keir Award. But I'm also working every day to put on Sissy Ball for Mardi Gras, which includes a lot of community work, getting everyone together. I can't separate the two anymore: the idea of collectiveness-as-resistance, bringing it all together at once, feels like the language of my practice. Even when I'm performing solo, I take the voices of the community with me.
ELCan you talk about House of Slé?
BRYeah, Slé is my house. After uni, I came to Sydney, and between travel to the Philippines and becoming much more aware of who I am, I looked around and thought, Where are the gurls? I did a small project with waackers and voguers in the scene; most of the girls lived out in the west. I created [Slé] selfishly – my transness, wanting to be surrounded by it, already knowing the family structures in NY, survival and longevity – [it was] collectivity as a system of empowerment. Training together can be a means of survival.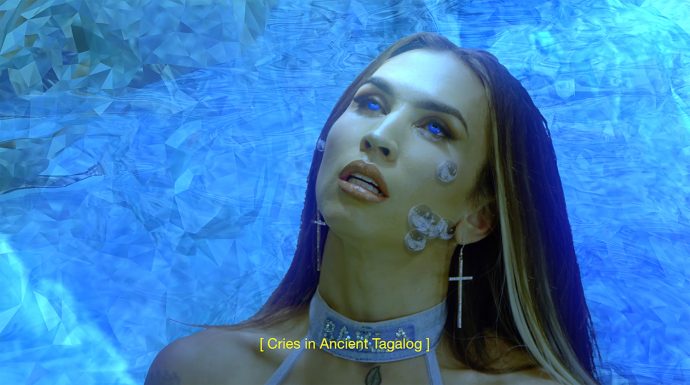 ELIn Slé, you're the mother [the mentorship role in ball culture]?
BRYes, but I don't necessarily teach everything. Many of the gurls are much more sophisticated in their femininity. I come in as someone who's older and has a lot of access: I can play the role and use the language and write the grant, they can crash at mine and all of that stuff. But they're much more street smart than I am. If it came to us being in a fight, I would probably be the one running away!
ELAre they your family unit? Or do you have many families?
BRI definitely have a lot of different families. My big sister is also big sister to everyone in Slé. It's the same with most of the gurls. They are blessed with big families that are very accepting, and they become our families as well. In the art world, Justin is my art-husband. We have a very intense relationship that has glued us together. I always wonder what my New York vogue scene family would think of us in Sydney, where we're so different and weird.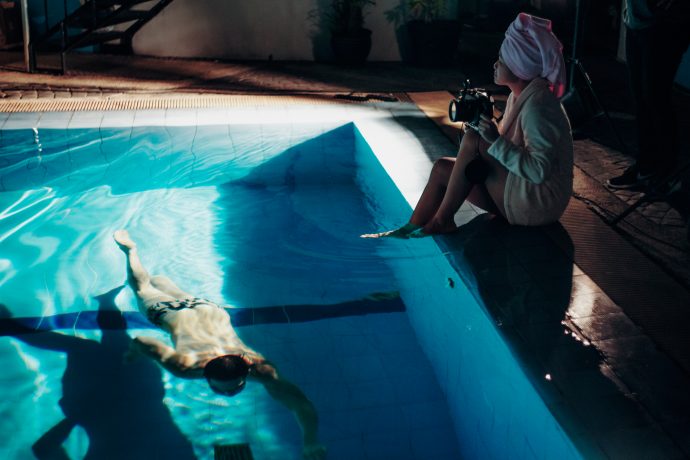 ELYou talk about the future a lot. What would you like to see?
BRContinuing to conquer and survive without compromising identity or authenticity. Isolation is sometimes the biggest killer in our communities. To be protected, seen or heard by people like us.
I want to see a world in which the work of my gurls is acknowledged. I'm trying to push to give the things we do form and value. And looking further back, to indigeneity and pre-colonisation as part of the present – and the future as well. It's not just this new imagined world. It's the past as an alive thing that keeps on being performed into the future.
Thank you, Benji, for your words and wisdom – we appreciate you taking the time to talk to us. This article also appears in Issue 9 of Assemble Papers, 'Radical Family': pick up your copy here.