Housing
Jim Singline and Hana Shimada on how environments change the way we experience music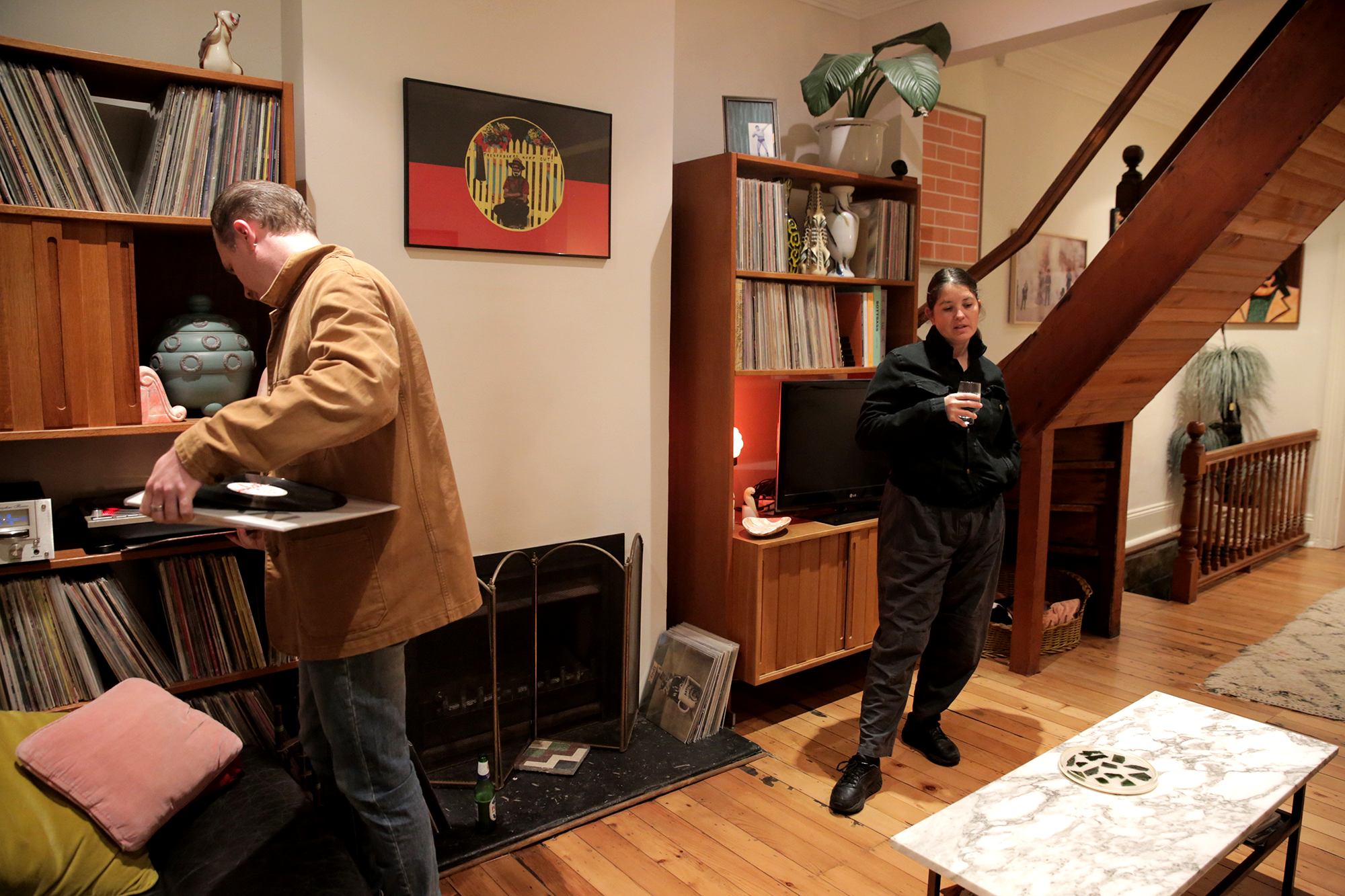 May 5, 2017
Nightlife-loving Sydneysiders may already know of Jim Singline and Hana Shimada through Goodgod Small Club, the basement venue the couple founded in the mid-2000s and eventually sold in 2015. Rafaela Pandolfini shares an Aperol Spritz with Jim and Hana at their Redfern terrace to hear about their work, their home and how the two are intrinsically connected.
Nightlife-loving Sydneysiders may already know of Jim Singline and Hana Shimada, and if not, chances are they'll know about Goodgod Small Club, the basement venue in the heart of the CBD that the couple founded in the mid-2000s and eventually sold in 2015.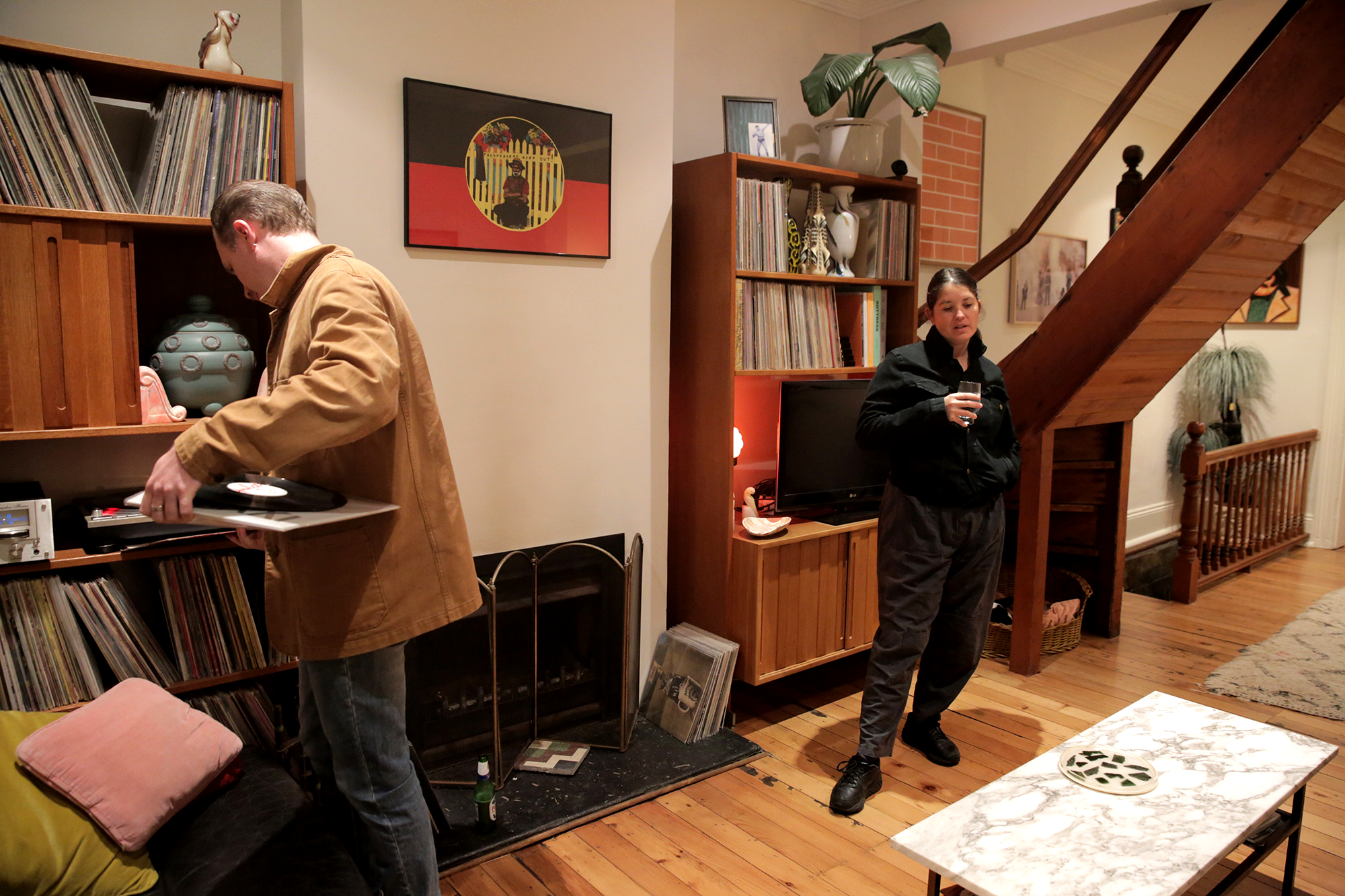 Jim Singline and Hana Shimada are two of the most interesting people I know. For years they've dedicated their time to putting on special events in Sydney with the most impeccable music programming and inimitable style. What's always struck me about the pair is the meticulous way they host events – every detail is always taken into consideration. From the exact placement of the sound system to the last lightbulb in an extravagant light installation, not to mention their attention to the way people move through a space, their curatorial precision is testament to their fierce, ongoing commitment to the communities in which they operate.
The pair first began collaborating in 2000, when they co-founded the Marrickville Jelly Wrestling Federation (MJWF) alongside a host of fellow jelly-wrestling novices and enthusiasts. They then moved into an old shop on Cleveland Street in Redfern, named Sydney, where Jimmy ran an Imports and Records Stand in the front room (plus all kinds of parties and events). But it was Goodgod Small Club that was by far the couple's grandest and most elaborate longstanding project to date.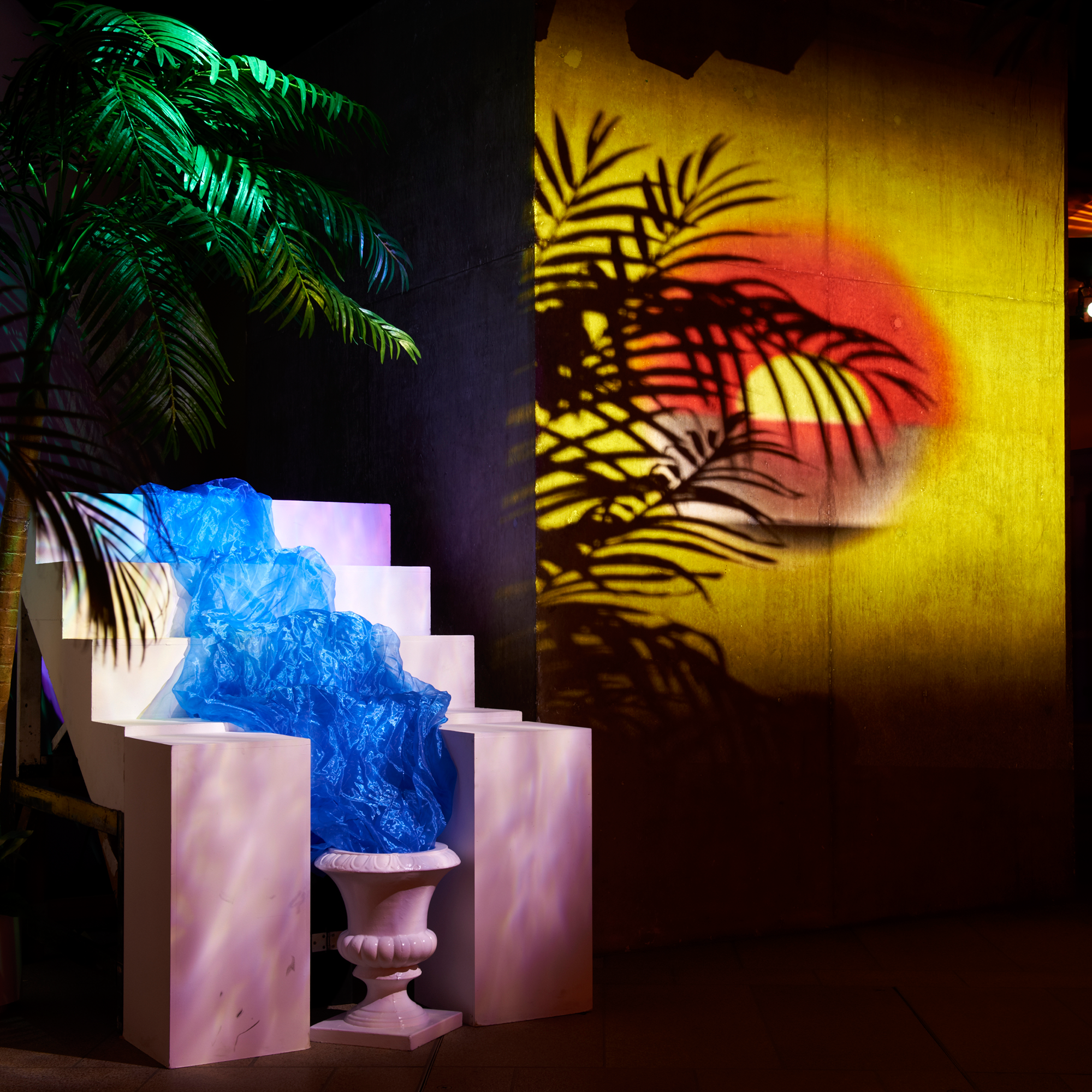 The epicentre of all-hours dancing and entertainment for so many people in Sydney between 2008–15, Goodgod was a chameleon, offering a different experience each time punters travelled down its stairs and into the vibrant club. The subterranean city venue was always an upbeat, colourful and nurturing environment, brimming with good times and a rotating roster of local and international music. Jim and Hana cite community as the number-one driving force behind Goodgod, particularly amid Sydney's increasingly challenging nightlife terrain.
Since selling Goodgod in 2015, the pair has had more time to devote to their Redfern terrace home. A night there with Jim, Hana and Nonna (their five-year-old Border Collie cross) is always special. Together, Jim and Hana possess a distinctive aesthetic, which is as much at home with the Japanese tradition of ikebana as it is with '80s-style Australian beach culture. Spread over three levels, the house is a tall and thin late-19th-century terrace. Step inside and you'll find a warm and welcoming home filled with art of all shapes and sizes, carefully lit vases and native floral arrangements throughout.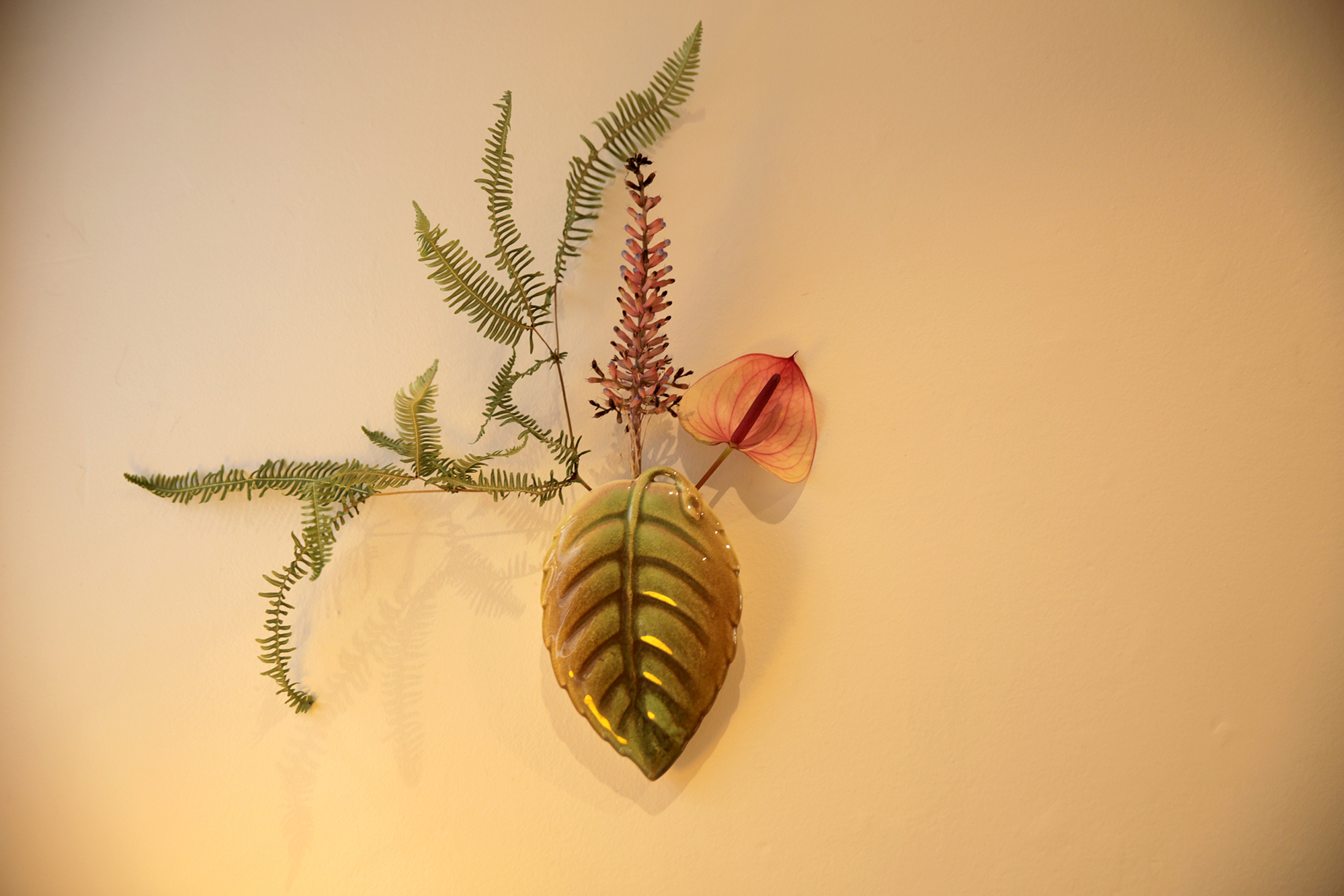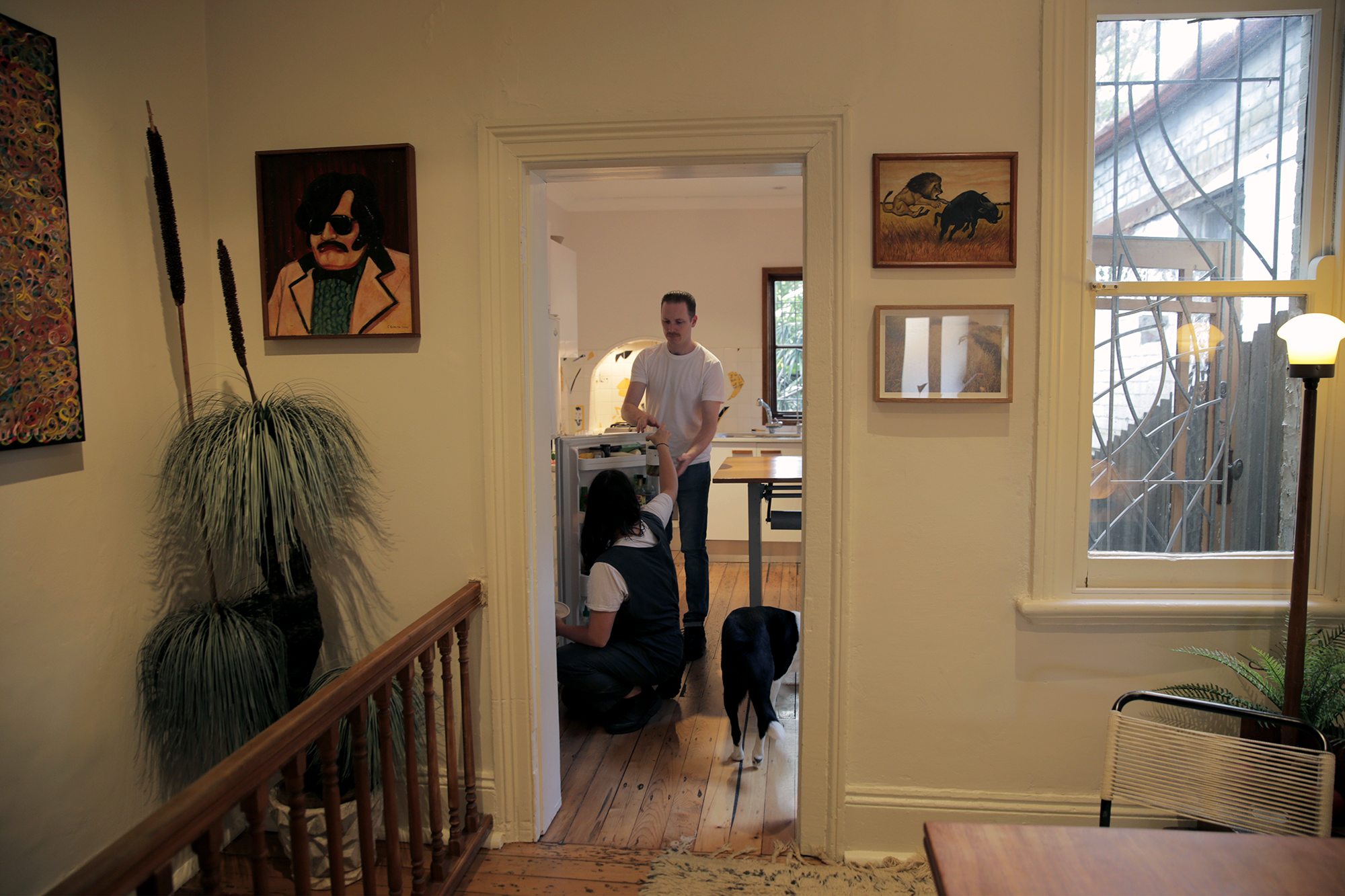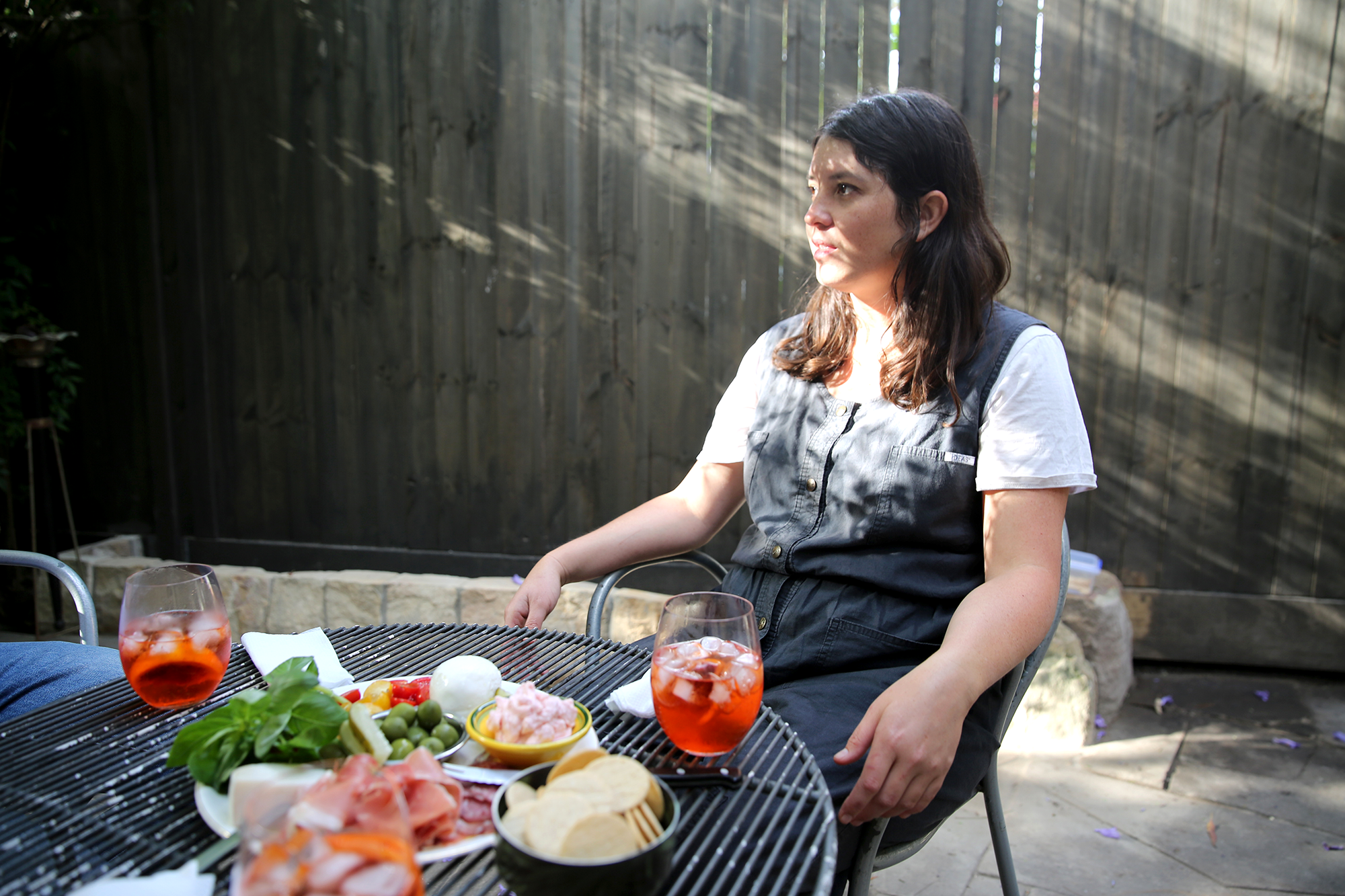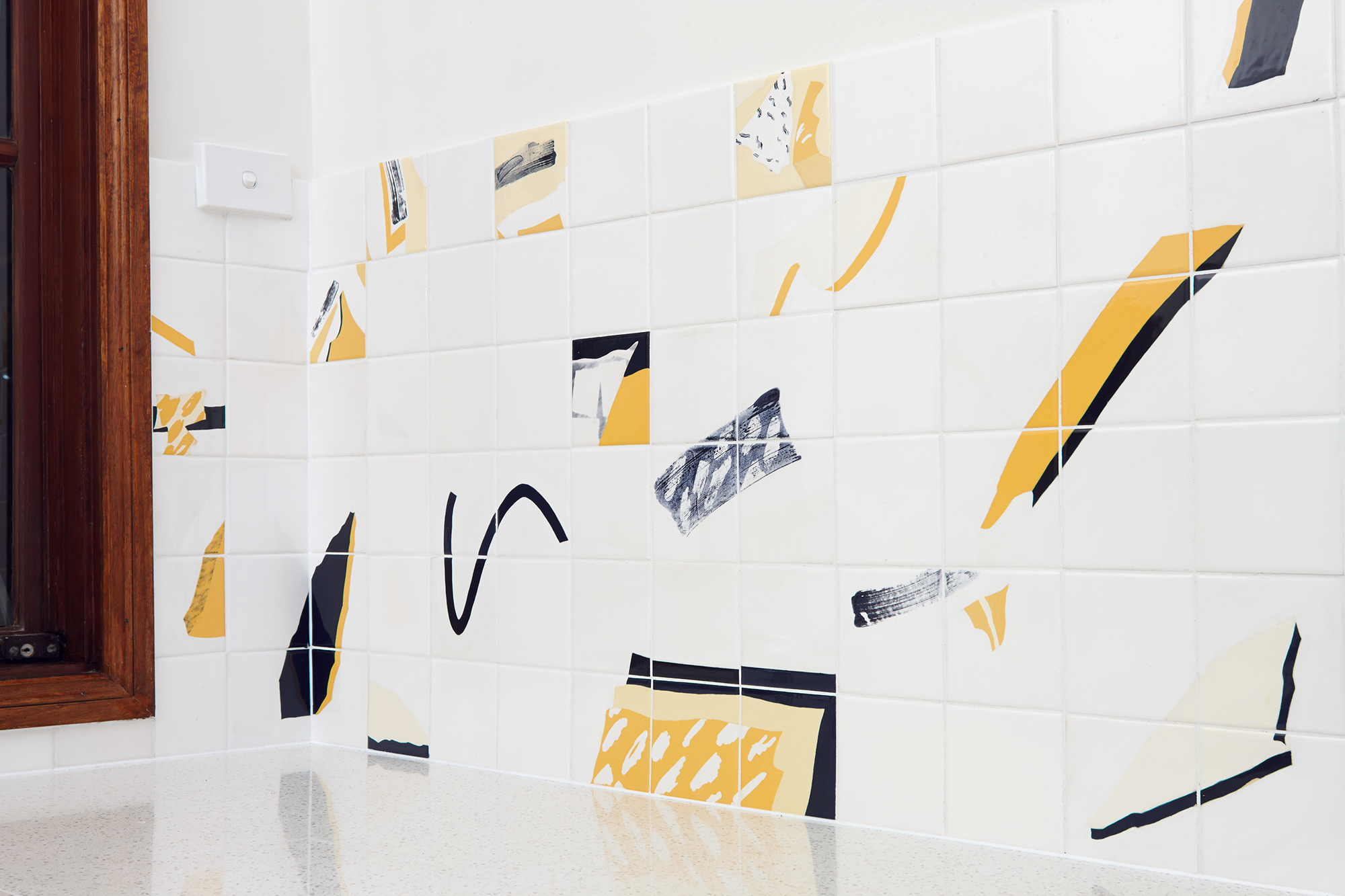 The kitchen is heart of the residence, featuring hand-painted tiles by Sydney artist Mary MacDougall (now based in New York). In the adjacent lounge is the couple's prized record collection (and player) and countless artworks by friends such as Gerry Bibby. On the lower level is a striking slate bathroom that opens up into a tropical garden, while the top level is Jim and Hana's bedroom and study, complete with a set of suspended shelves holding their liberal ornament and book collection.
When I visited Jim and Hana one summer evening, over Aperol Spritzes I asked them about living in Redfern and whether the philosophy behind Goodgod extends into their home: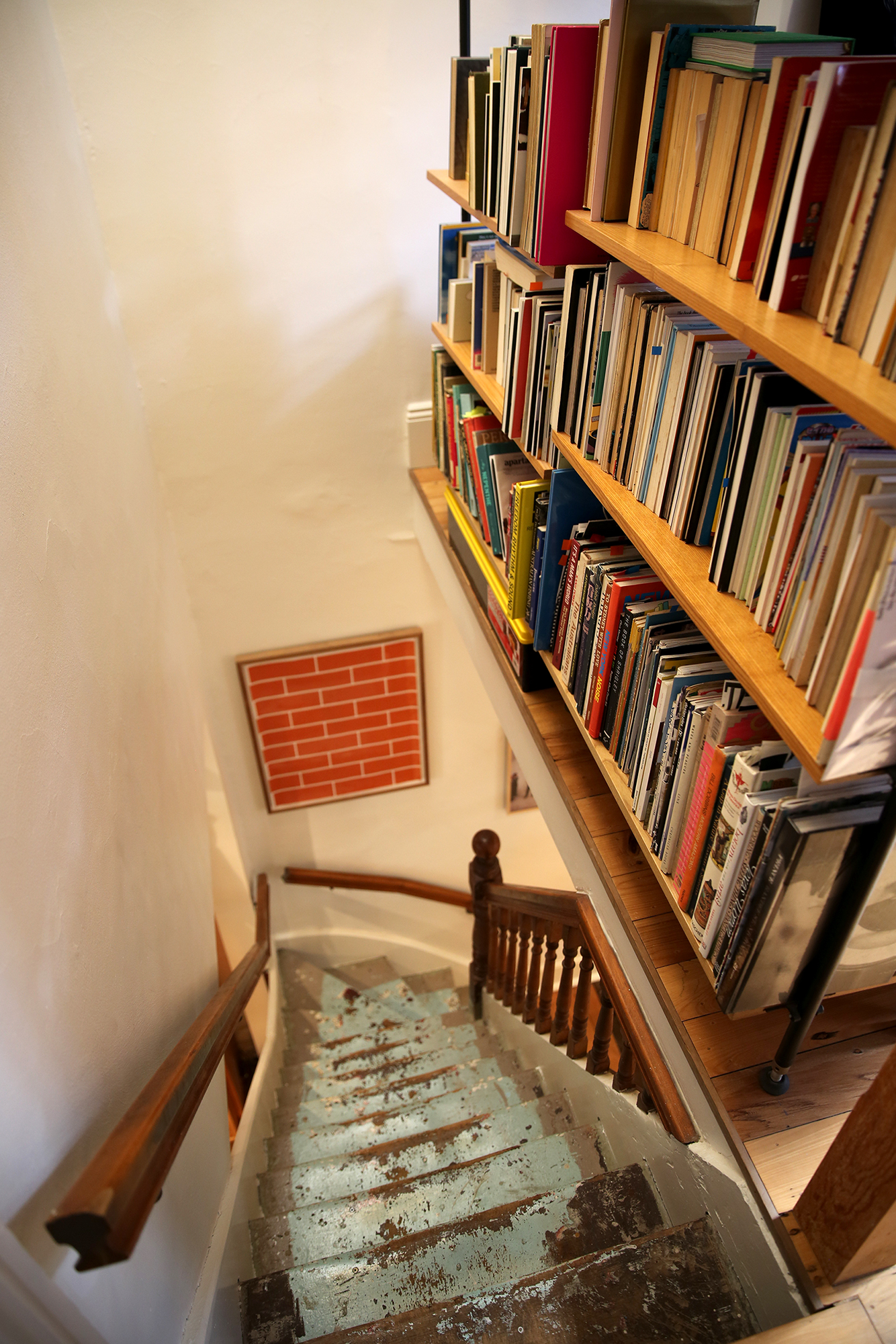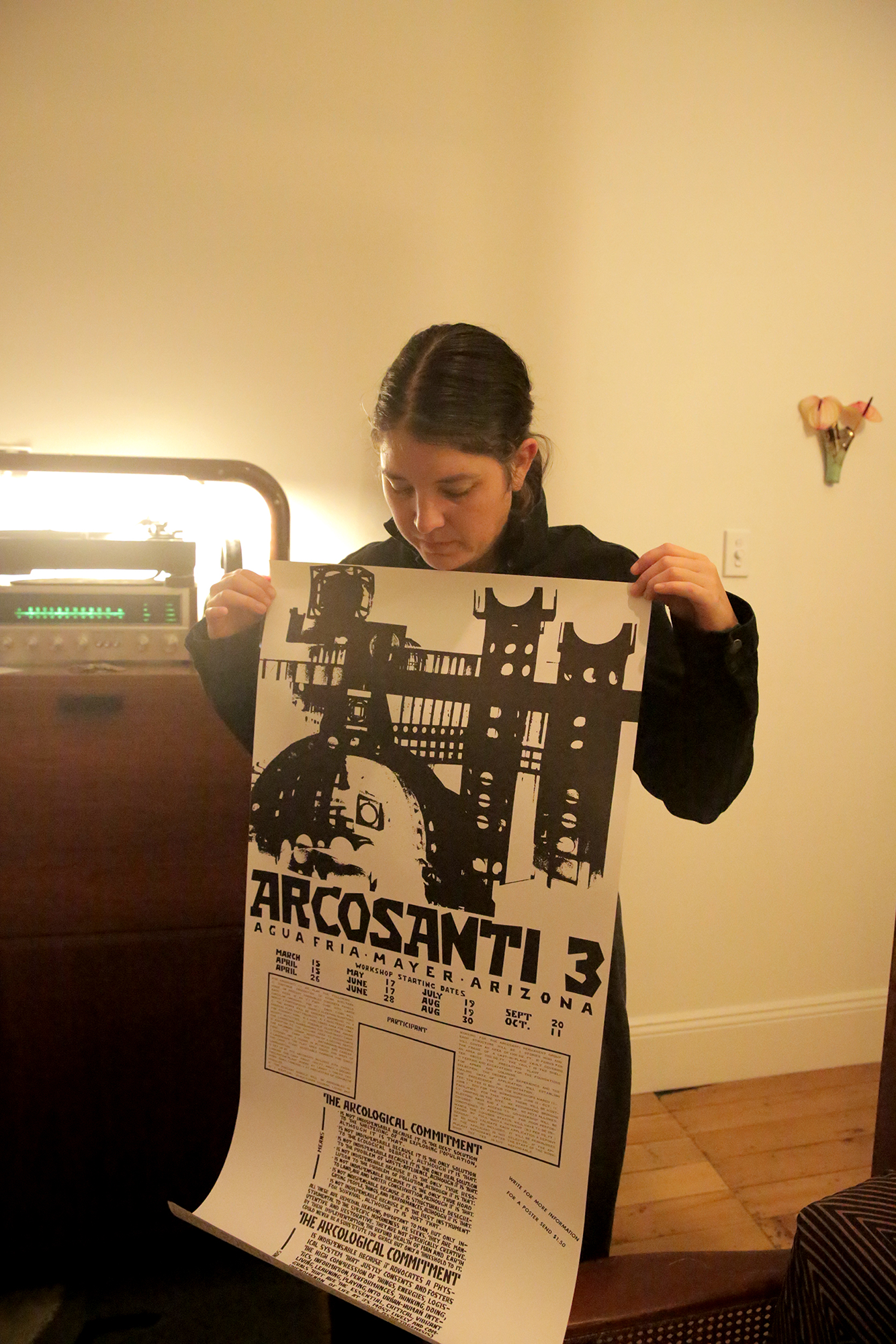 "We've lived in Redfern for 12 of the 13 years we've been together, and it's changed a lot in that time. When we first moved to the area, everyone said it was already a totally changed place too. Now, Aboriginal housing getting pushed out of The Block and the impending sell-off of Waterloo public housing are two gigantic changes in the area. You can't help but feel like right now is a precious moment, where the suburb still maintains a great mix of different walks of life. There's a lot of pride here and so many people with long histories in the suburb.
Redfern's size still keeps a really 'human scale' too. You can walk between so many great providores (shout-out to Kitty's fruit and veg on Regent Street), bars, shops and parks. It's not a driving suburb and every spot is really attuned to being a part of the community. Scout's Honour, the coffee and sandwich spot around the corner from us, is really social – getting a coffee can take hours with all the people you run into on the pavement out front. Other staunch independents Arcadia, the Bearded Tit, Ciccone & Sons and Gunther's out the back of Redfern Continental are the top places for boozing.
Our house is very, very tall and skinny, so we're guided by the calm reward of keeping stuff on the floor to a minimum and playing with the vertical aspect instead. We have a lot of Australian interior books and pottery from the '70s, courtesy of Redfern's own Blake Antiques, and lots of artworks by our friends. Ettore Sottsass is an inspiration too.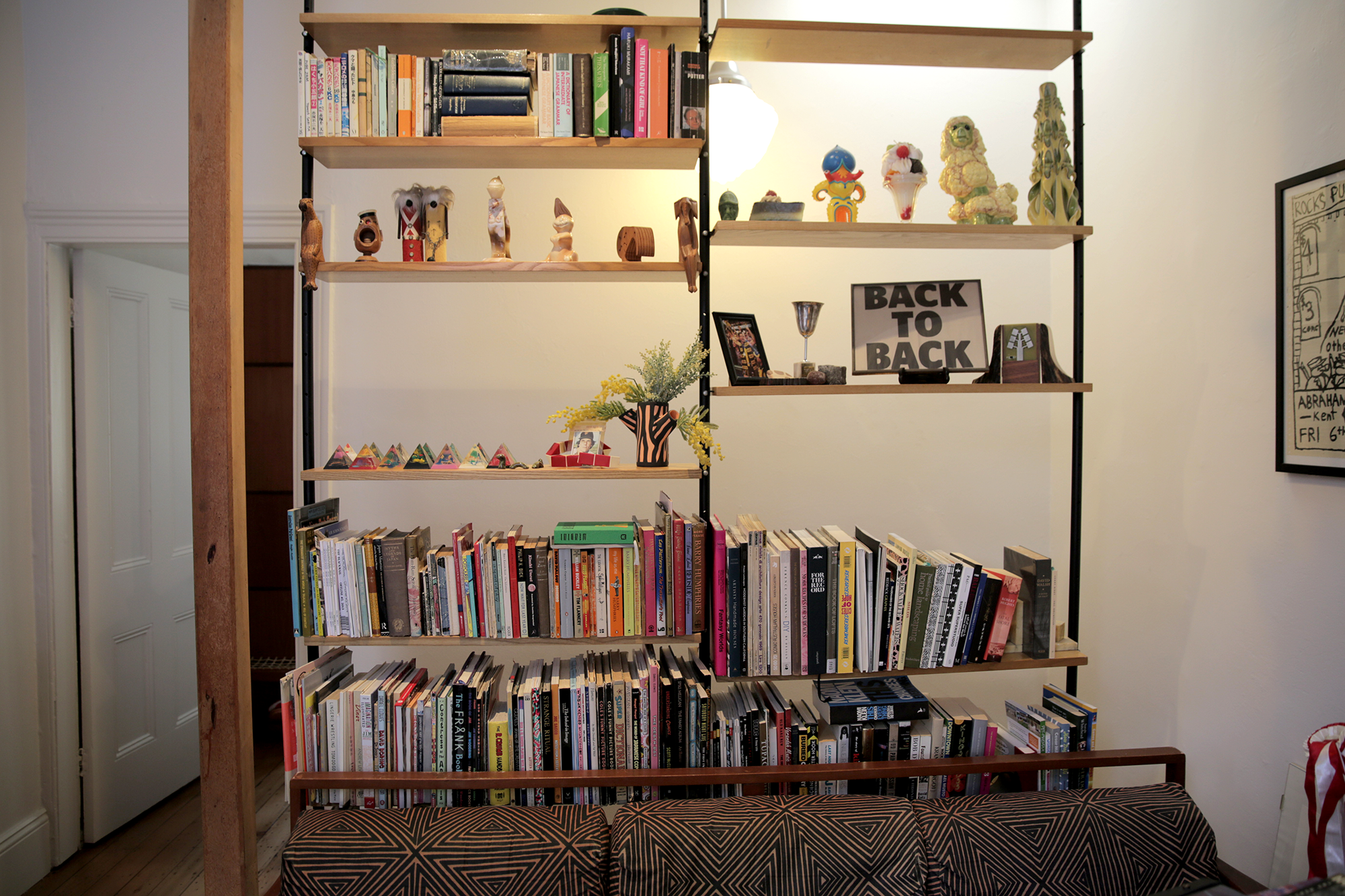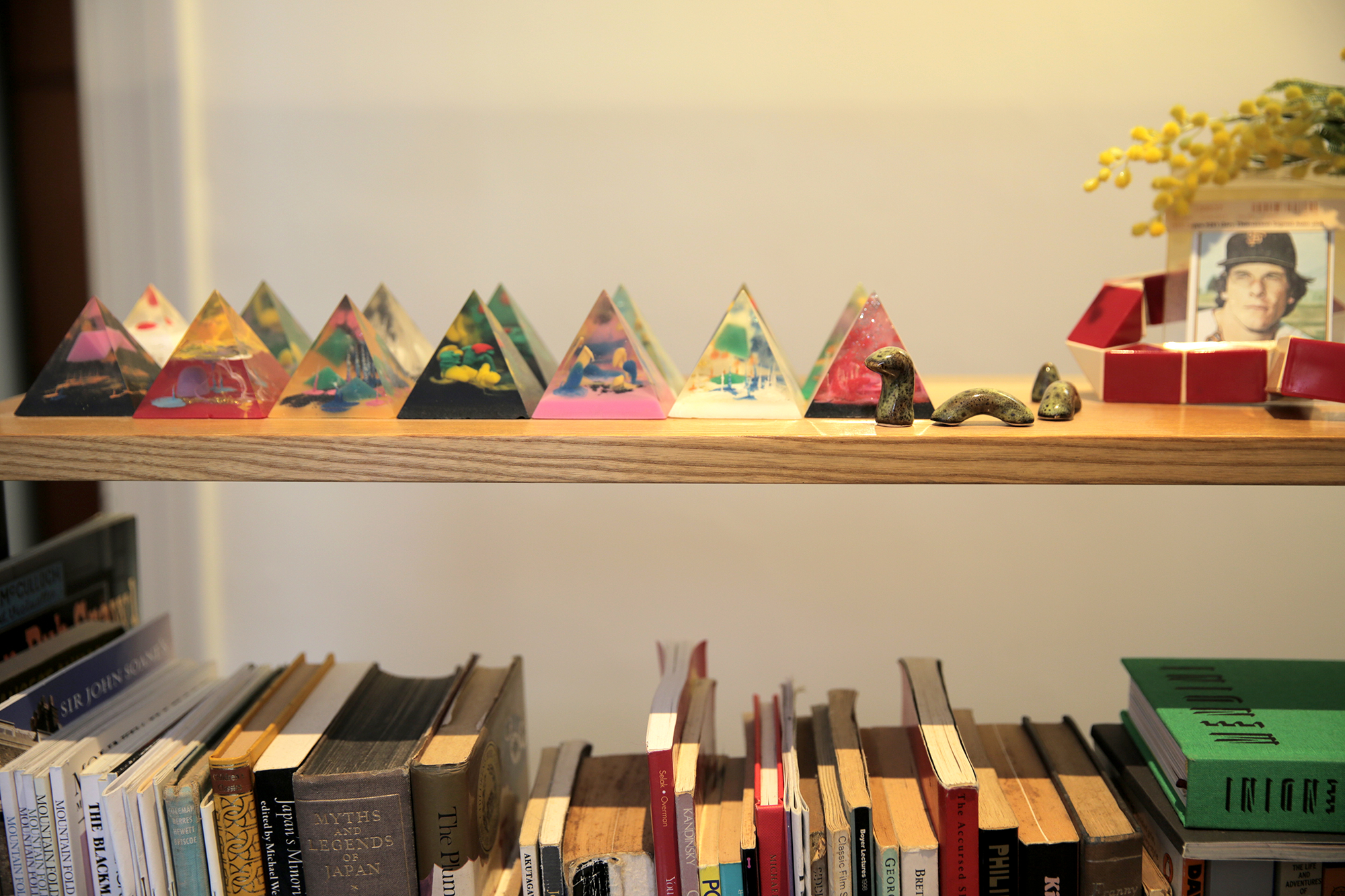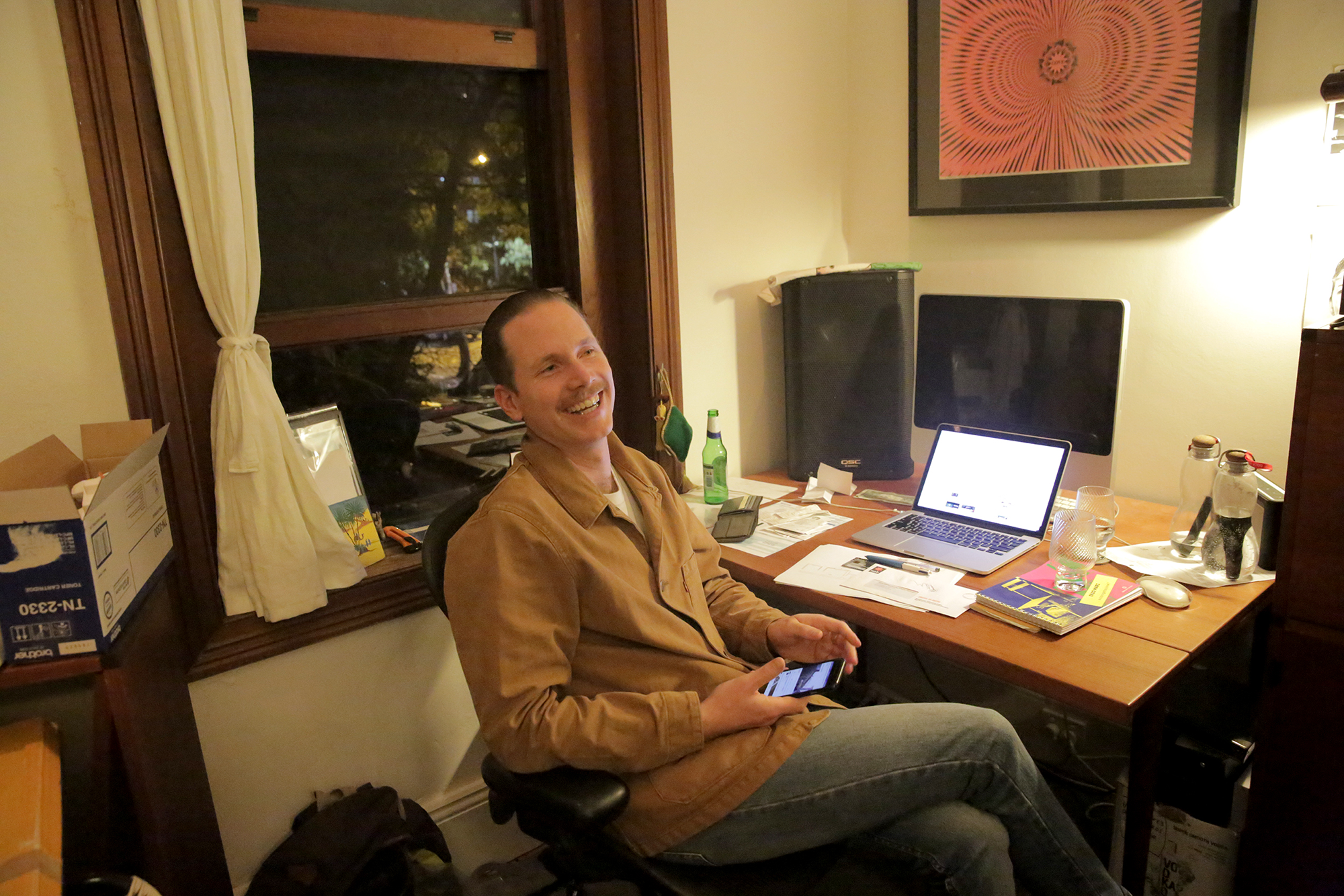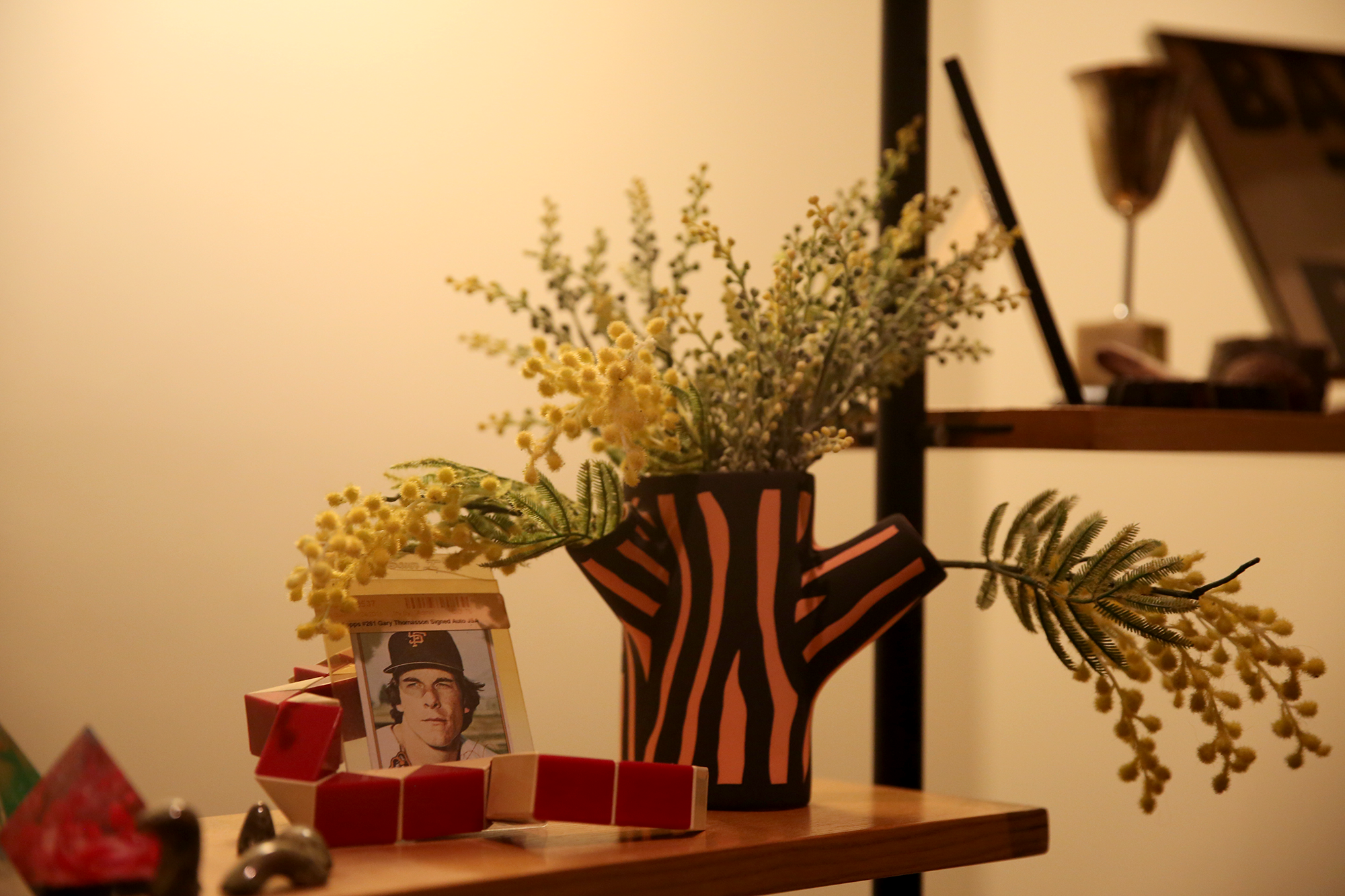 Cherished and displayed we have an original baseball card, gifted by a dear friend, of Gary Thomasson. He was a highly ineffectual outfielder for the Yomiuri Giants for a year in the early '80s, in the twilight of his career. The Japanese art collective Hi-Red Center named their brilliant project and publication after him (Chōgeijutsu Thomasson, a.k.a. Hyperart Thomasson), which photographically documented seemingly defunct Tokyo streetscape additions, reparations and oddities, such as concreted doors and windows with remaining awnings, staircases to nowhere and handrails without a cause. It's a prized book in our collection.
A favourite part of our house is the wooden underbelly of the incredibly steep staircase in our living room where Nonna sleeps. Also, the writhing geometric metal window and door grills put in by the previous owners are such lyrical barricades that they manage to elude any feeling of confinement. You can also see the wild canopy of our garden through them – it's a work in progress.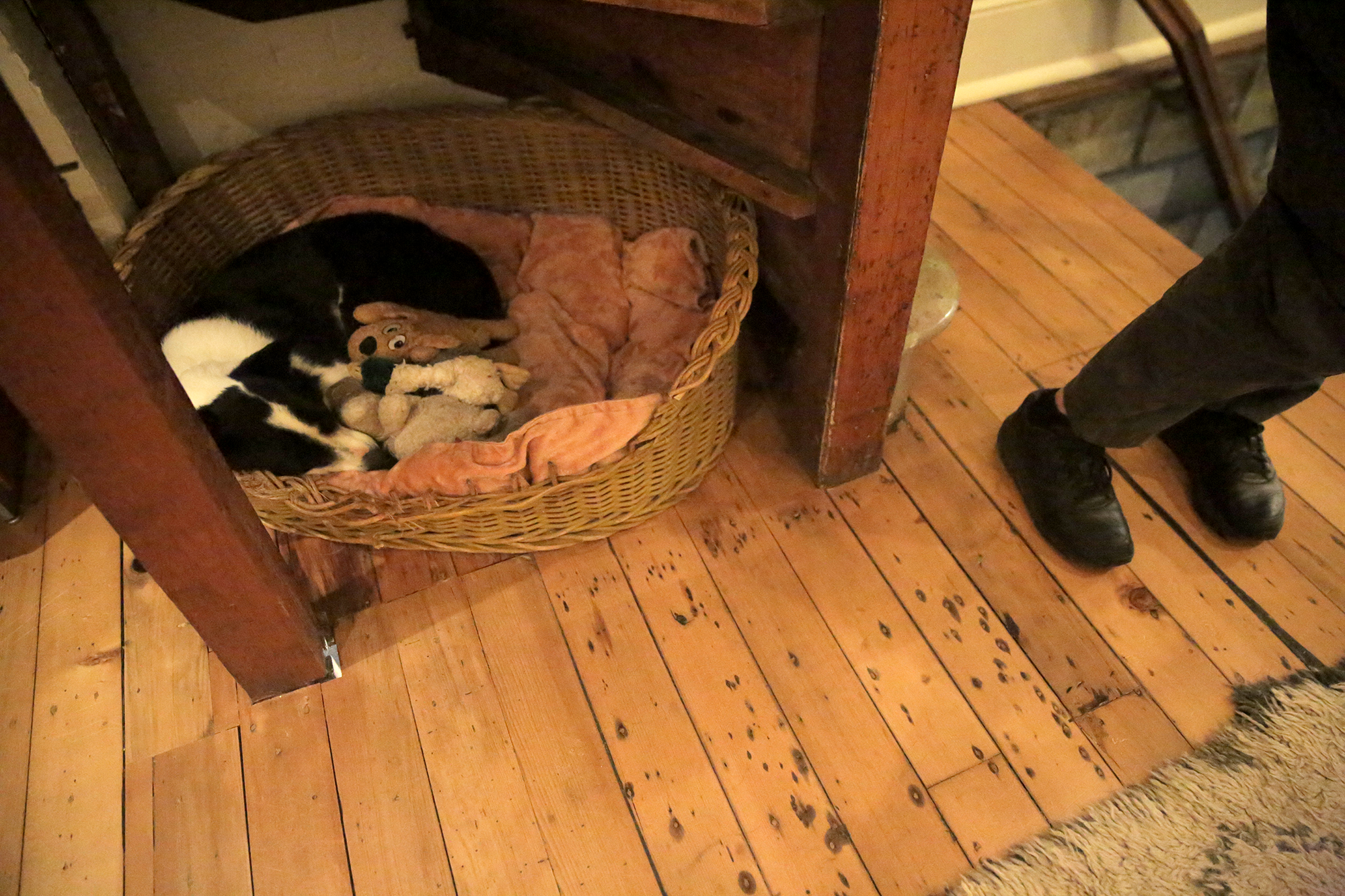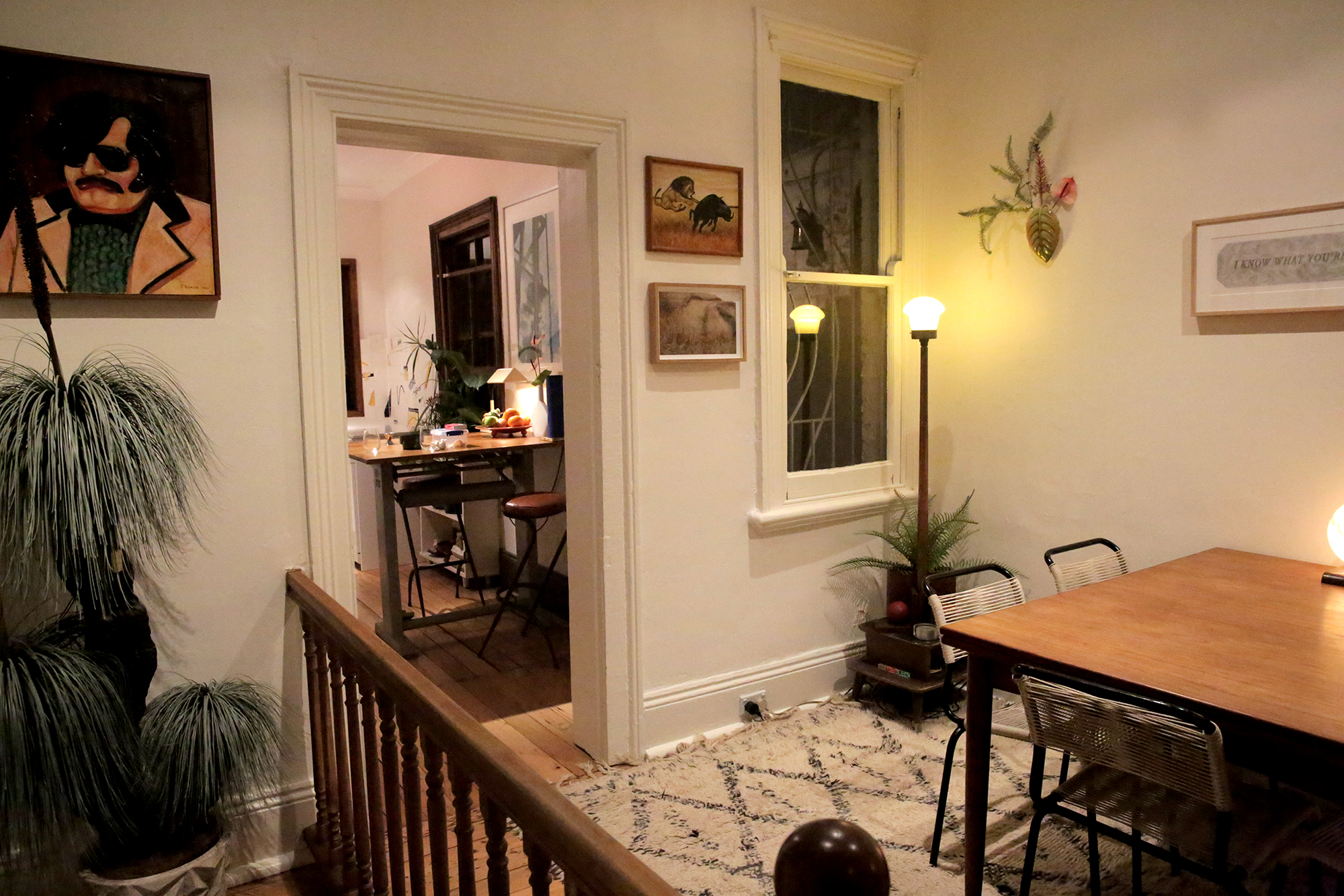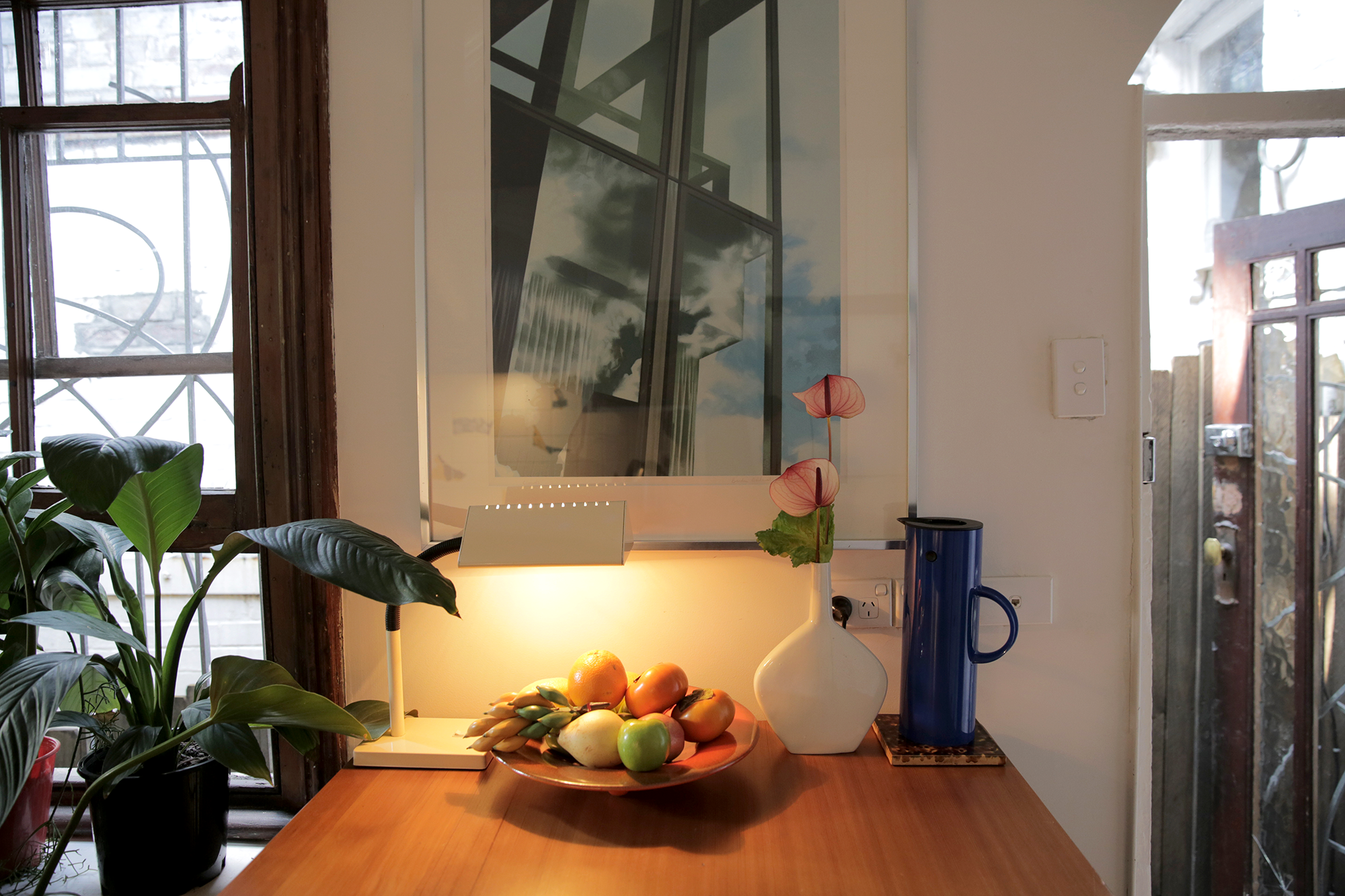 Currently, we're working on more Goodgod projects, including a few special installations this year. Jim's also working with Red Bull Music Academy, curating the artists and environments for their events.
What we learned through Goodgod is that it's a simple equation: your environment can change how you experience music. Partly it's about making people feel comfortable with the basics of spatial arrangement, how light or dark it is, and so on. But we've also experimented with interiors or stage sets that try to do a little more to enhance feelings of wonder, nostalgia and euphoria. It doesn't work every time, but when it does it's undeniably a greater, more transcendental experience than just the interior or the music by itself."
Thanks to Hana and Jim for letting us peer inside their home, and an especially big thank you to Rafaela Pandolfini, who penned the words *and* took the photographs for this story. See more of Raffi's work over at her website: rafaelapandolfini.com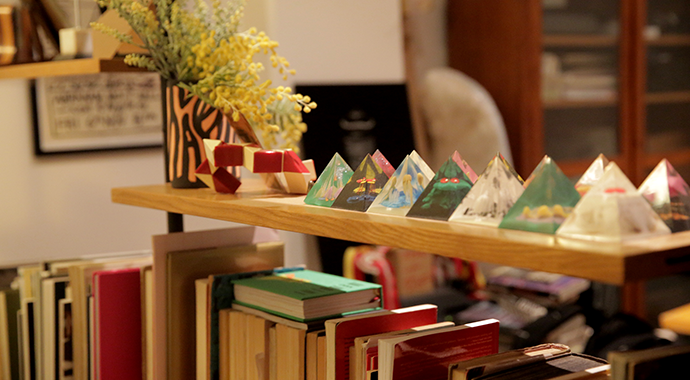 Photo by Rafaela Pandolfini.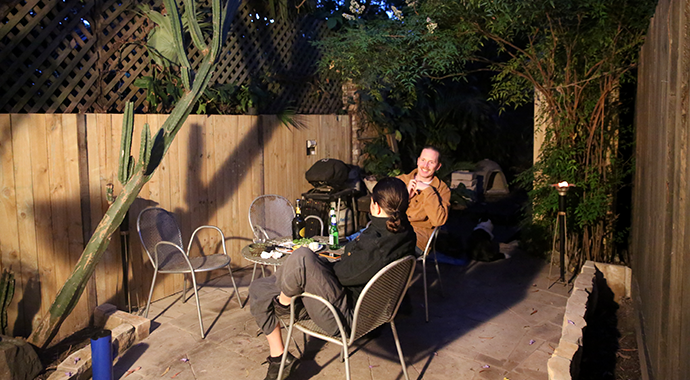 Photo by Rafaela Pandolfini.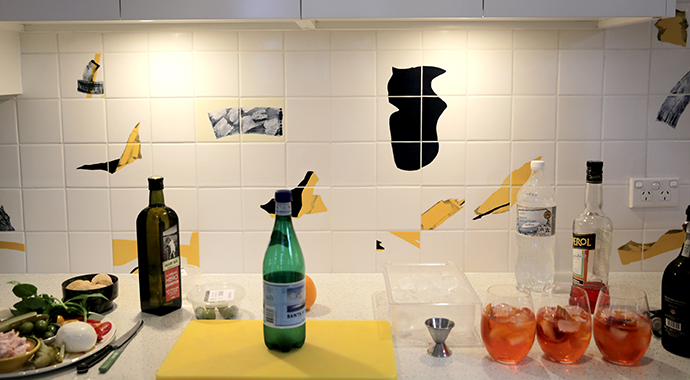 Photo by Rafaela Pandolfini.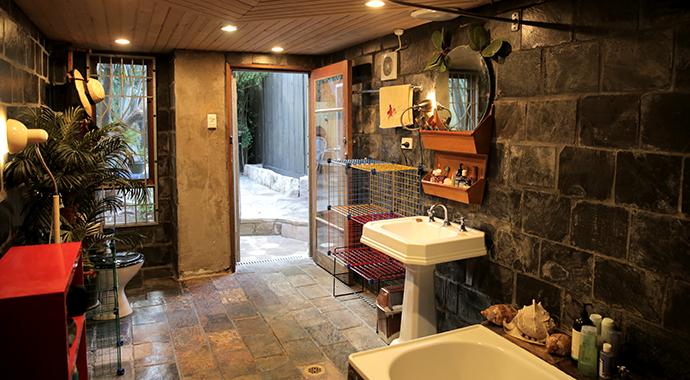 Photo by Rafaela Pandolfini.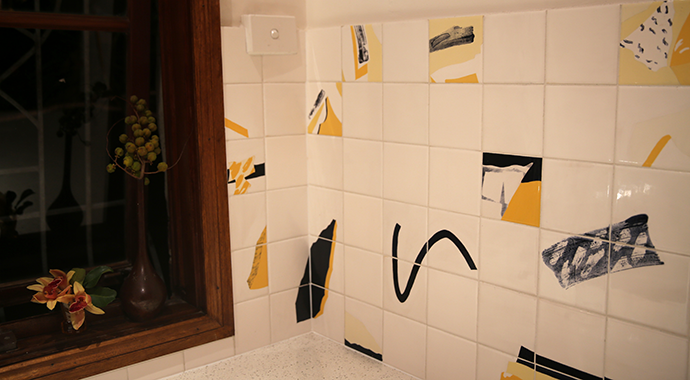 Photo by Rafaela Pandolfini.