Housing
Tokyo Life: Genta Narita's Yoyogi pad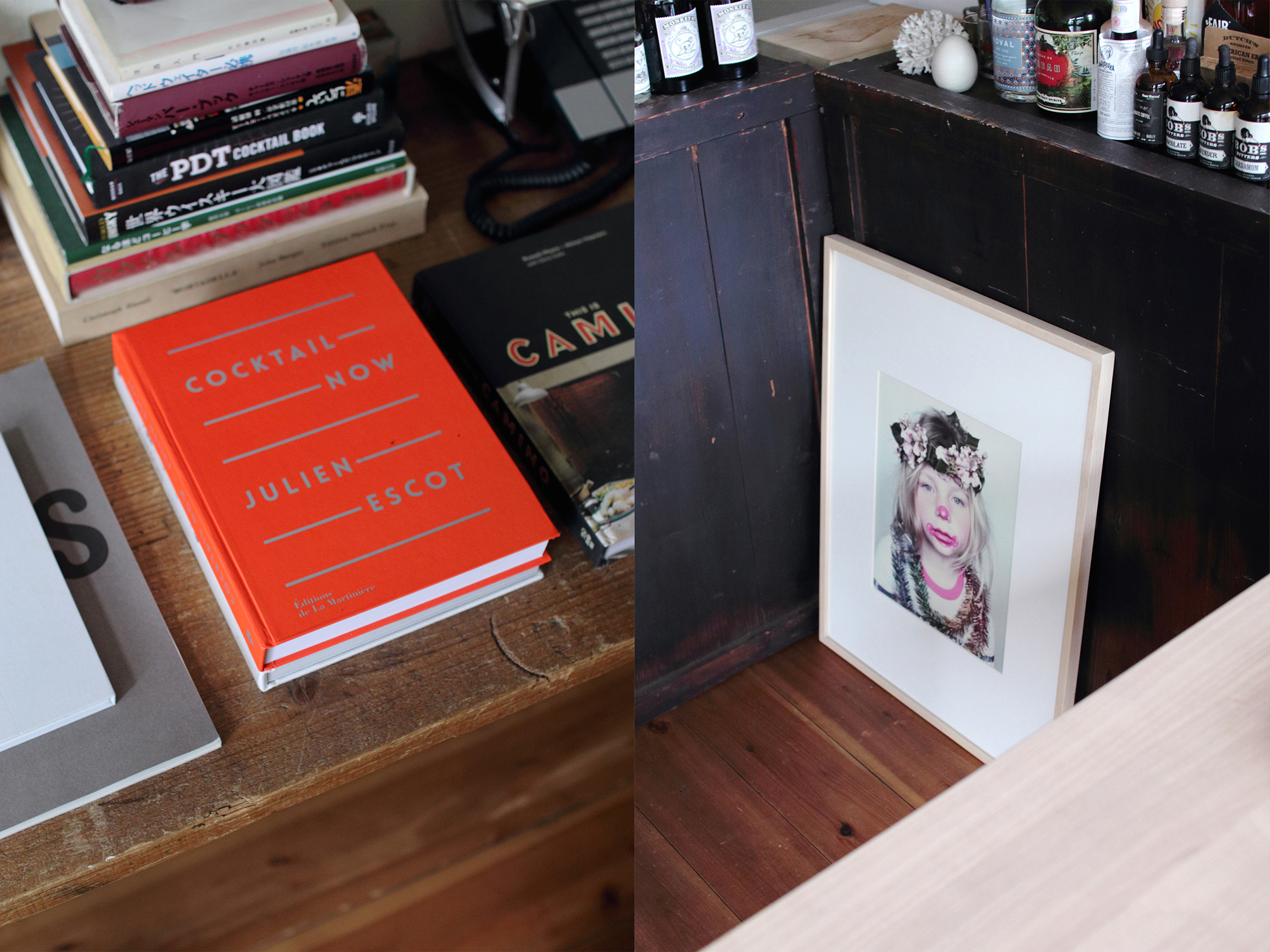 Mar 31, 2017
Genta Narita is the manager of Tas Yard, a kissaten (literally a "tea-drinking shop") in Sendagaya, Tokyo. In this special edition of Living Not Decorating brought to us via R-ESTATE TOKYO's 'Keys to the City' interview series, Tokyo-based editor Ben Davis speaks with Genta Narita about his home in Yoyogi and what it means to live well in Tokyo.
Softly spoken and with an acute eye for detail, Genta Narita is the manager of Tas Yard, a casual kissaten that sits on a quiet corner in Sendagaya. Over and above his work at Tas Yard, Genta is also involved in various events and pop-up projects, whether it be a drip coffee stand or an after-hours cocktail bar.
I've come to know Genta over the past few years and aside from sharing my love for classic bars run by unforgettable masters, he also takes a somewhat unorthodox approach to organising his living spaces. Intent on learning more, I ventured to his second-floor apartment in Yoyogi to share a coffee in his meticulously organised living, dining and kitchen space.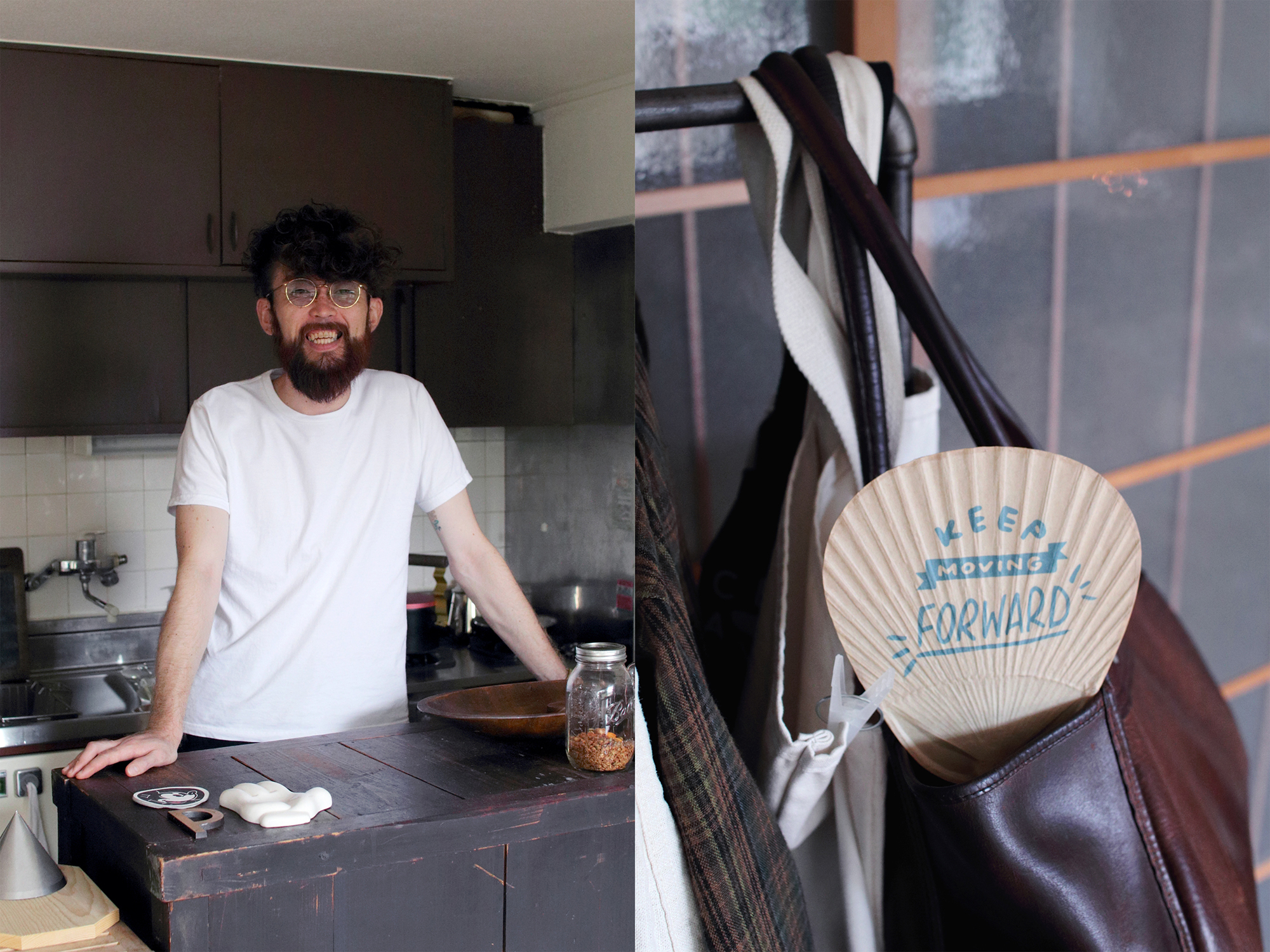 Ben Davis: Windows wide open to the sound of falling rain — this space feels like it was made for relaxing. How do you usually spend your time here?
Genta Narita: On my days off I usually get up early, prepare a light breakfast and make some coffee. I leave the lights off and sit here by the window with a book. I like the fact that there's some distance from this building to the next — it's nice that there's some greenery in between.
BD: You've also gathered quite an interesting collection of things.
GN: I've always collected things. I like old things, like the boxing gloves in the corner, along with things that make you laugh a little. I have two sisters and so I grew up sandwiched between girls — that might be why I'm drawn to things that are unique and a little bit cute, rather than overly masculine.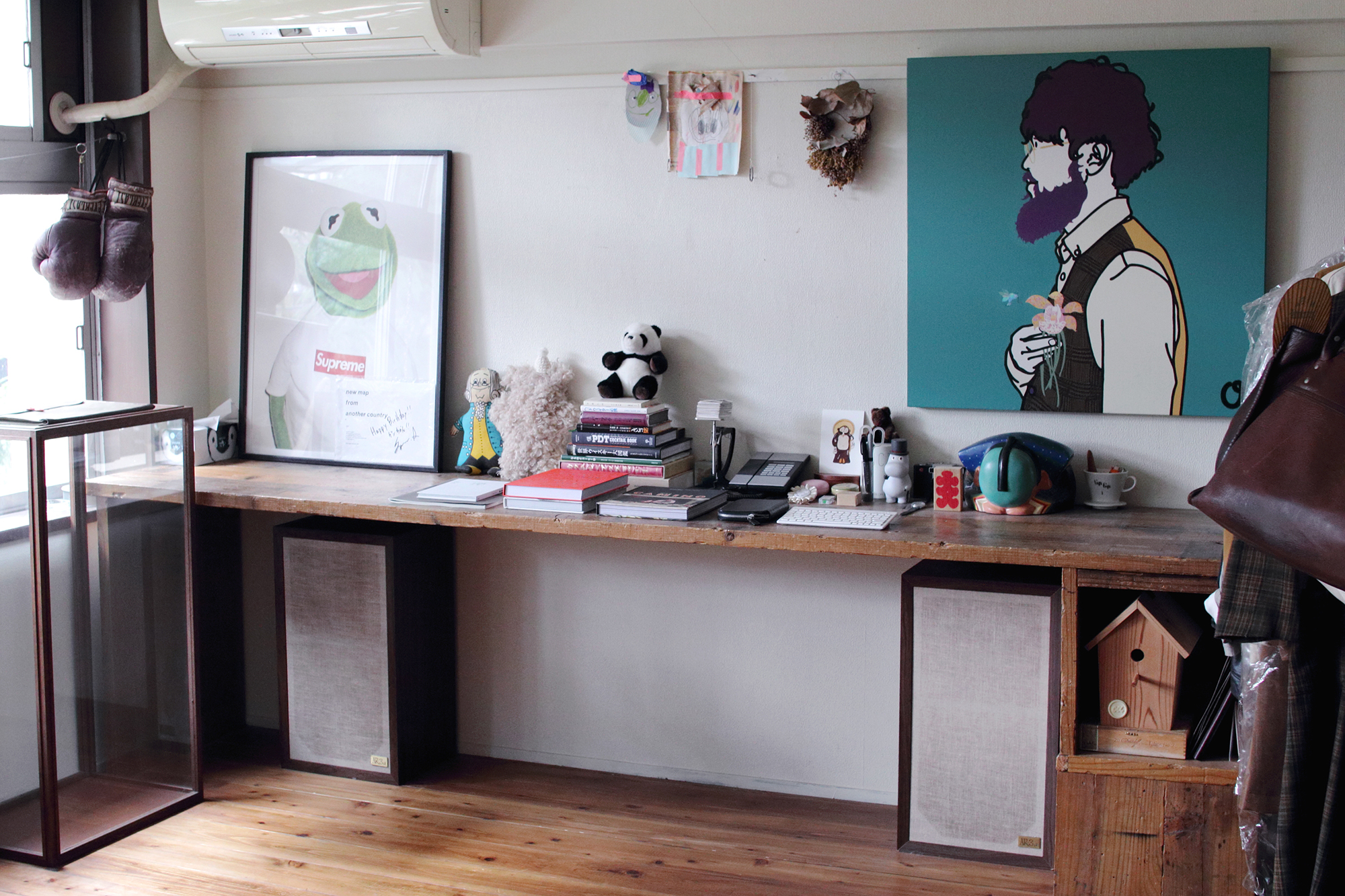 BD: I can't help but ask, what's the story behind the big portrait?
GN: My father is a sign painter and so we always had a lot of art-related magazines at home (in Iwate Prefecture). When I was young, maybe around 15 years ago, I came across a short article about an artist named Misato Oka. Printed alongside was a photo of her left-facing portraits lined up on a gallery wall. I was really interested in her work, but eventually forgot her name when I moved to Tokyo.
A few years ago, my boss's wife invited us to her friend's exhibition. When I looked up the details, I discovered that her friend was in fact Misato Oka, the artist I'd discovered as a 20 year old in Iwate. I ended up meeting Oka at the exhibition and when I told her my story, she offered to paint my portrait. That's how the painting came about.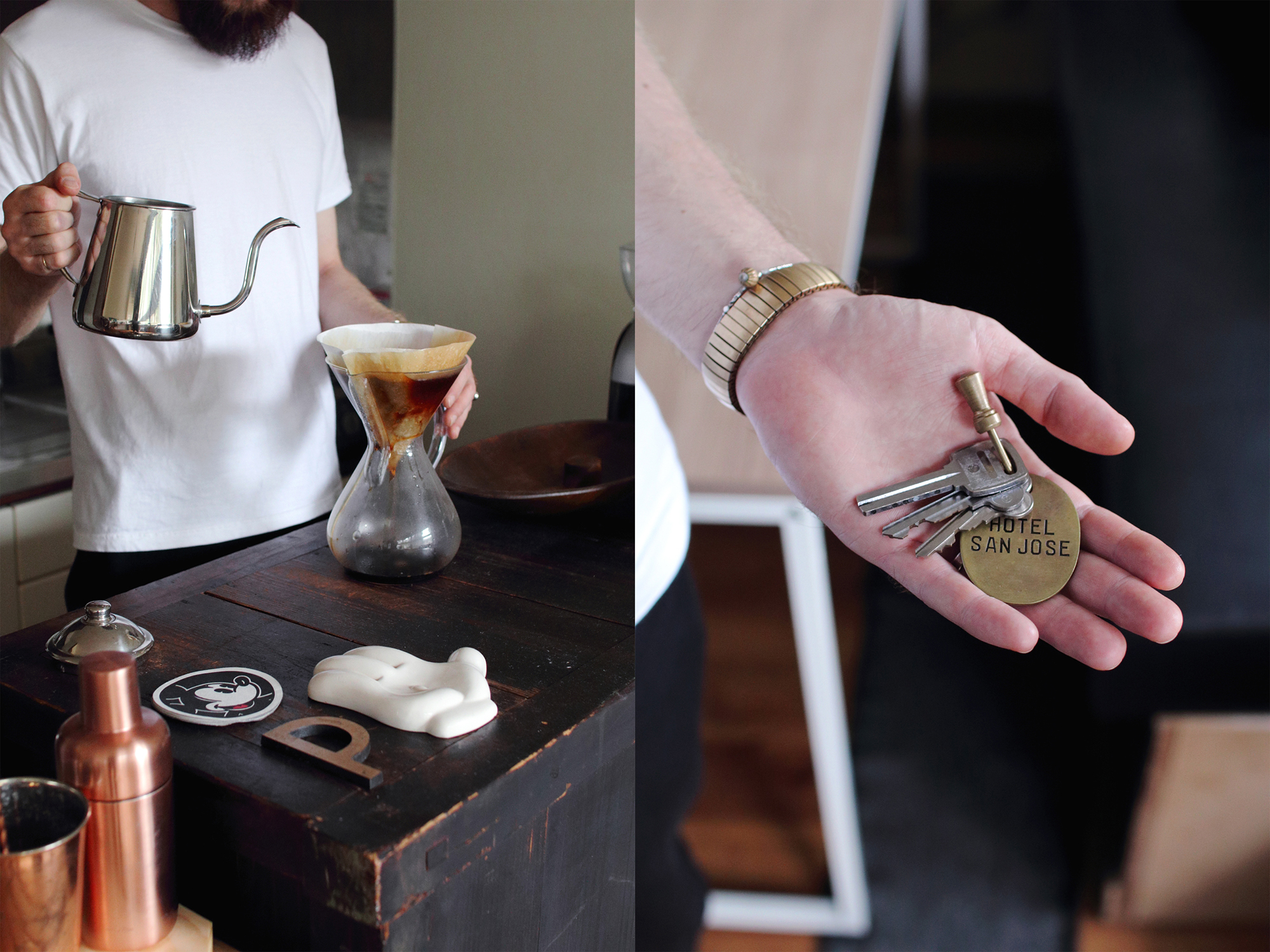 BD: Between the objects, the old shop fixtures and the way everything is organised, this space has a style of its own.
GN: I wanted to create a space that felt a little bit like a bar. I arrange things in a particular way — rather than organising the space based on how I live, I organise it more like a shop. It'd be fun to have some music, but at the same time, silence is comfortable.
BD: You compose the space.
GN: That's right. People often ask if it's hard work arranging everything in such a precise manner. But for me, it's quite enjoyable. When I think about my days off, I guess that I do quite a bit of cleaning.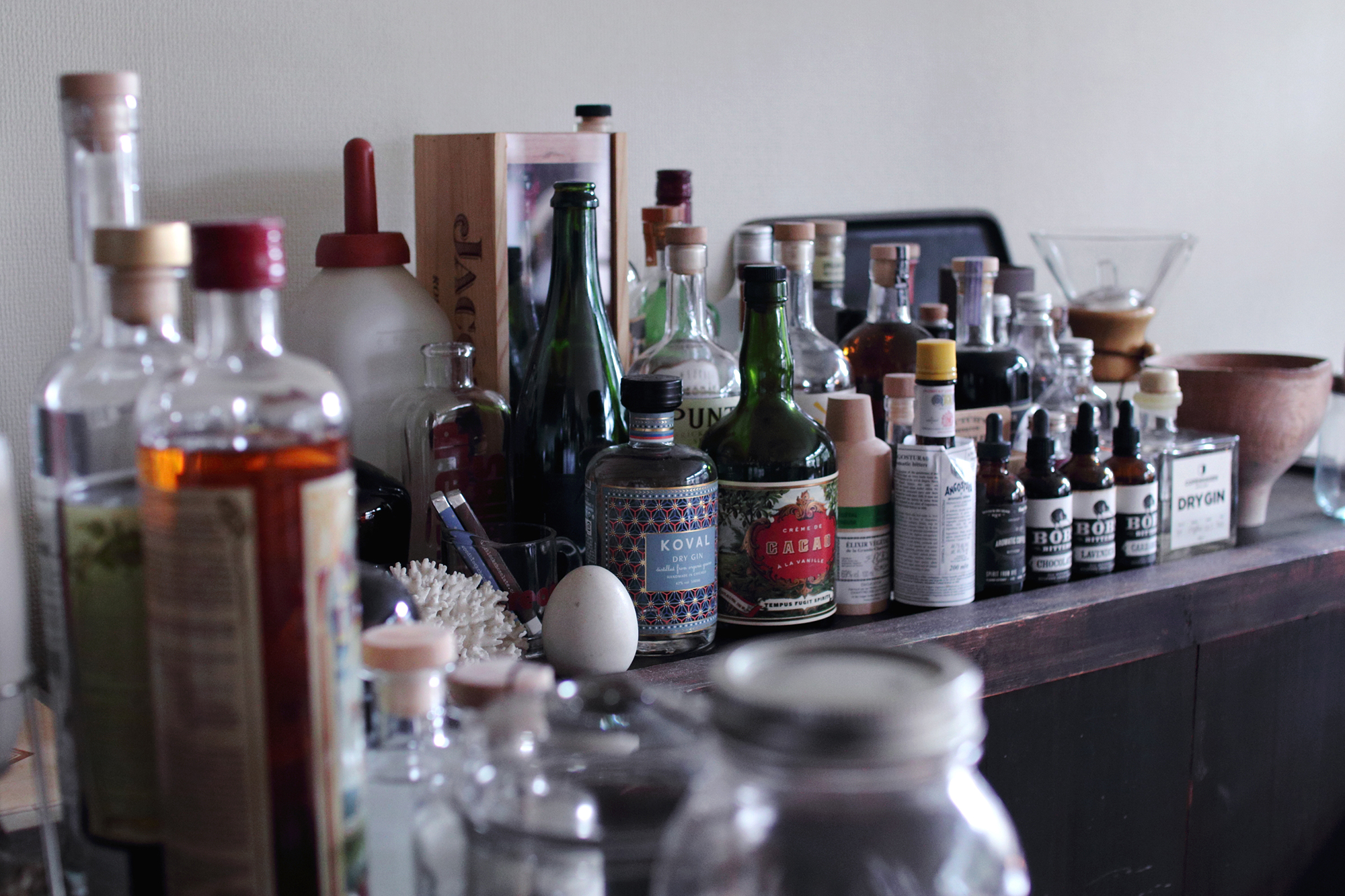 BD: What about after work — do you usually just come home to bed?
GN: Some nights I come home and start making drinks – I like doing that.
BD: Cocktails?
GN: Just simple drinks like highballs and gin & tonics. For highballs I use Templeton Rye – it's a little sweet and has a nice vanilla scent. If I want something a bit heavier, I'll make a short Godfather.
BD: With no curtains, you must put on quite a show.
GN: If I'm trying something out I'll shake it, but I usually don't shake at home. [Laughs]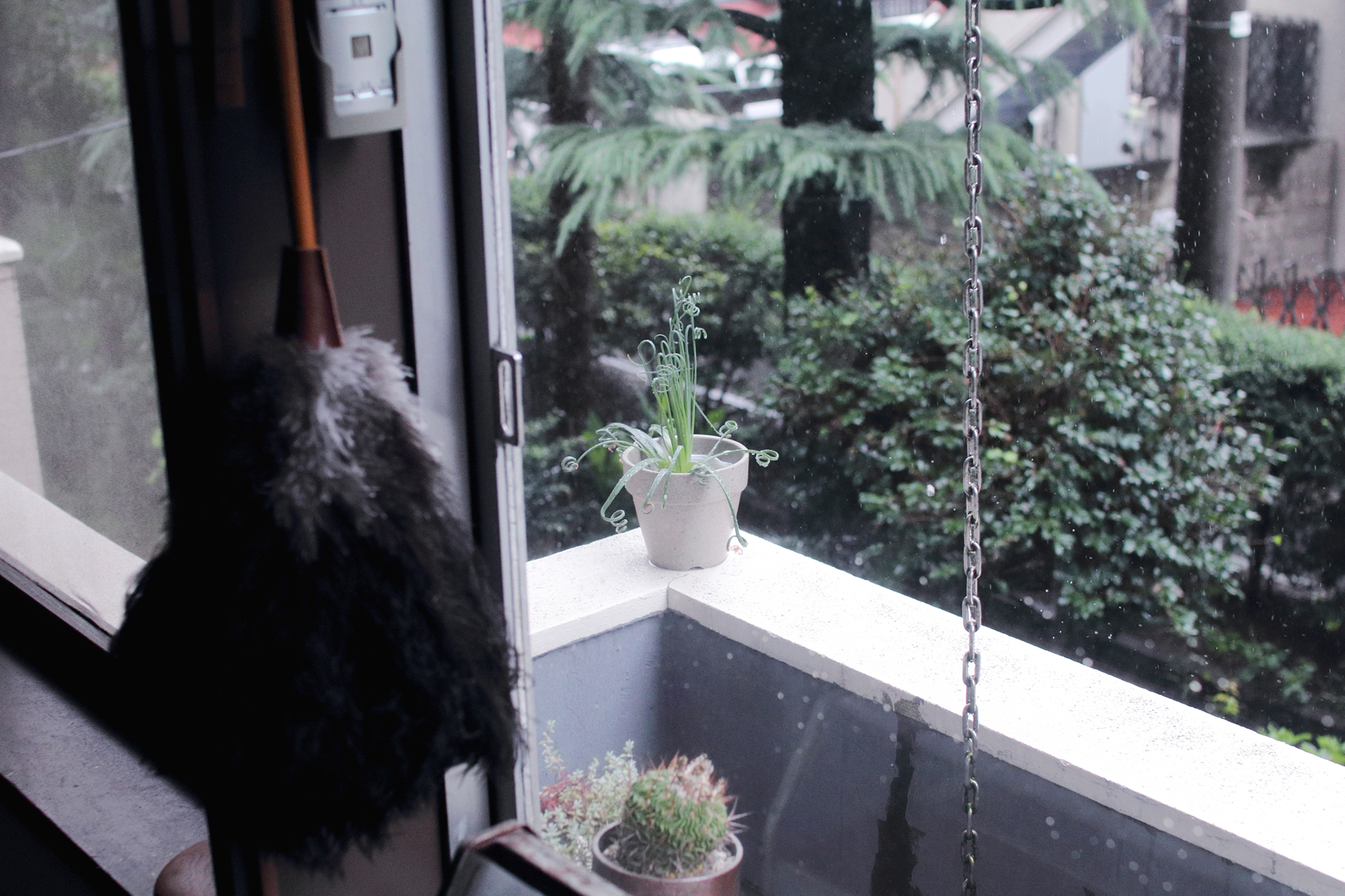 Endless thanks to Tokyo-based editor (and regular AP contributor!) Ben Davis for sharing this 'Keys to the City' interview with us. It's the first in a series of interviews about spaces for living and neighbourhoods to call home, brought to us by R-ESTATE TOKYO, an English-language real estate website offering everything from designer apartments to renovated rooms, retro residences and rooms with a view. (It's also the sister site of R-STORE, a website tailored to Tokyo's Japanese residents.) Keep your eyes peeled for more 'Tokyo Life' instalments on AP soon.