Impact
Iggy's Bread of the World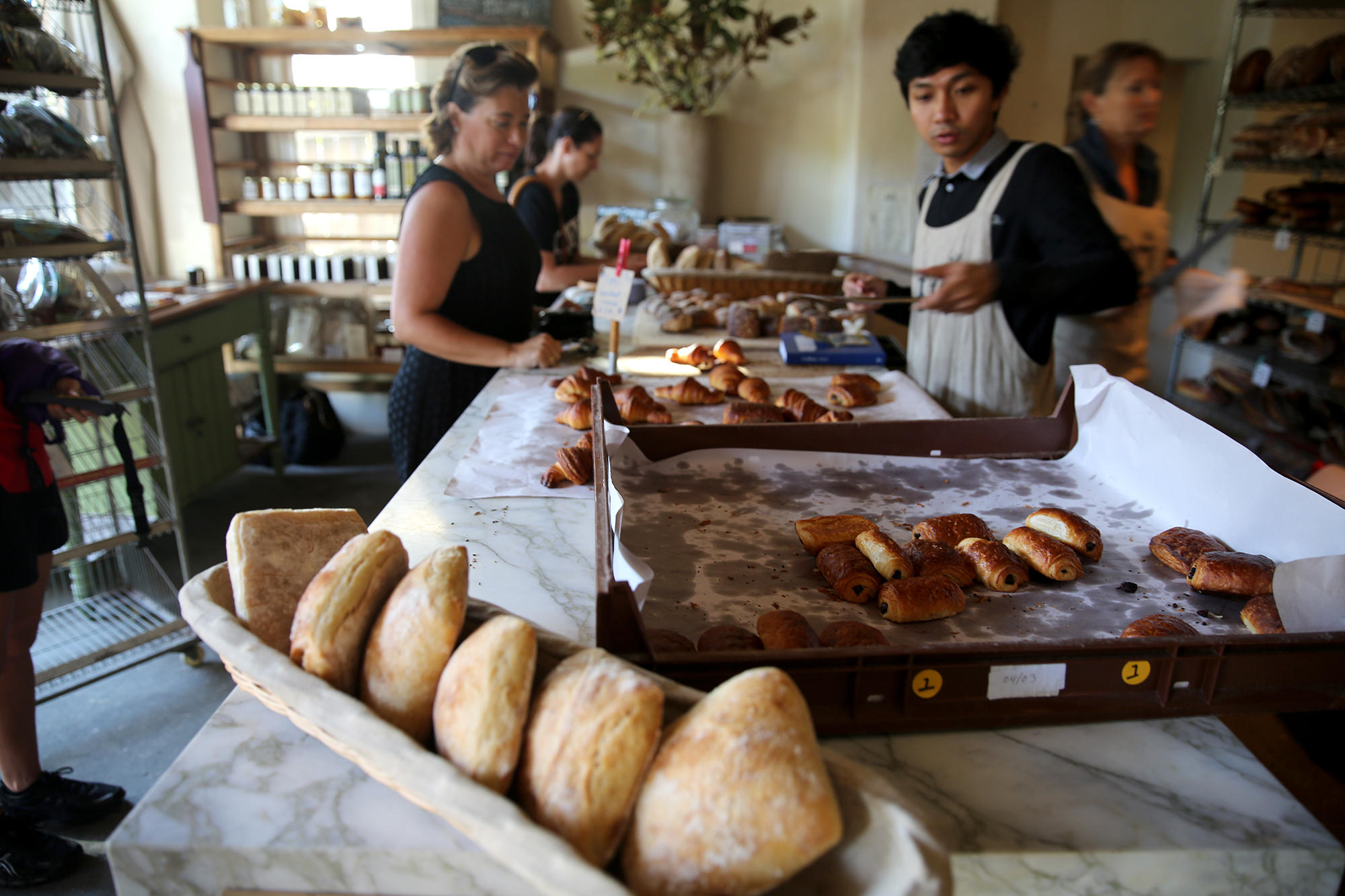 Jul 8, 2016
The smell of fresh bread wafts down a line of hungry customers waiting outside Iggy's Bread of the World bakery in the beachside suburb of Bronte, Sydney, early on a Saturday morning. As the line shuffles forward, I hear a lady behind me say jokingly to her friend, "she's probably attending to every customer with a smile and having a chat!" Meant as a lighthearted dig, it's actually an accurate observation, with friendliness and community the driving forces behind Iggy's Bread, instilled within every transaction. For me (a regular customer), lining up never feels like a chore: it's just one step in the thoughtful business model that has a focus on community every step of the way. And let's not forget the main attraction: Iggy's is known for its variety of old-fashioned, naturally leavened, hearth-baked sourdough breads, made fresh every day using specially designed baking equipment and simple ingredients free of chemical treatment.
I meet up with and email Iggy's Bread co-founder Ludmilla Ivanovic over a few months to learn more about my favourite local bakery. Each time we meet she is warm, generous and candid about her life and business, introducing me to each and every staff member as well as family members who pop in and out, and customers who always take time to stop for a chat.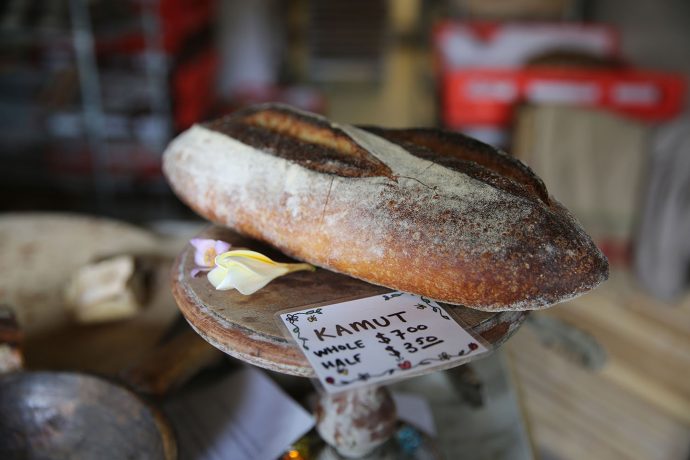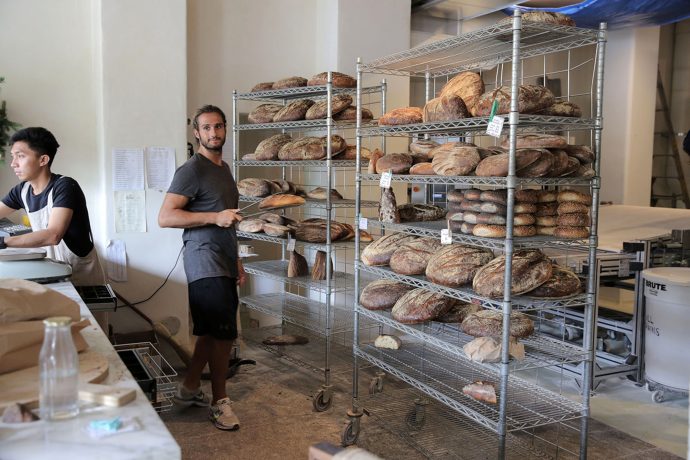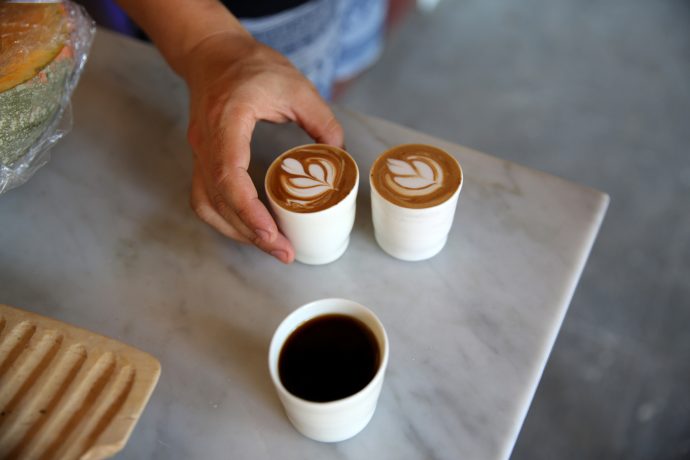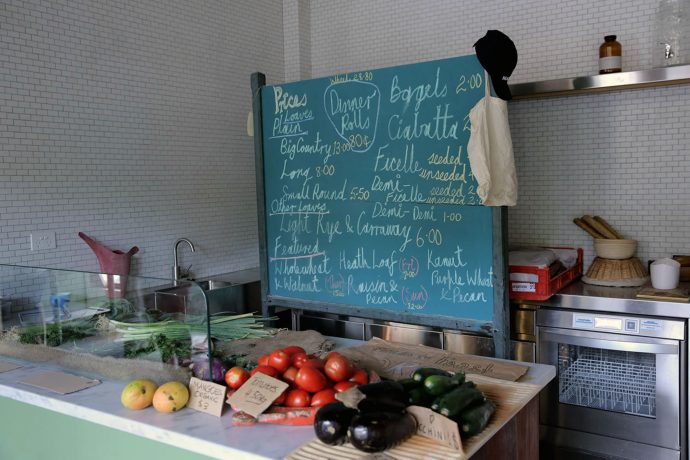 With its beginnings in Boston, Iggy's now have a wholesale outlet and retail store in two very different corners of the world: Cambridge, Massachusetts and Bronte, New South Wales. Its owners, Igor and Ludmilla Ivanovic, met in 1991 at Eli's Bread in New York City. Igor came to New York from Belgrade to study business administration, while Ludmilla travelled from Montreal to study acting. While working together at Eli's, the pair noticed an increase in demand for quality bread, and their love of good bread grew into a shared dream of one day opening a bakery of their own. In 1992 their vision was realised, with the opening of Pain D'Avignon in Hyannis, Massachusetts, in collaboration with three of Igor's close friends. Despite the bakery's quick success, Igor and Ludmilla soon decided to sell their shares and to open a new bakery based on their own shared philosophies. In 1994, Iggy's Bread of the World was born in Boston.
In its early days, Igor took care of the baking while Ludmilla handled customer orders, sales and deliveries. Friends and family have always helped out too – in particular, Igor's brother Nikola. In 1999, Iggy's took over an old flour warehouse in Cambridge and moved its headquarters, wholesale and baking operations there. In addition to the Cambridge store, Iggy's Boston sells at local farmers markets, and supplies wholesale to numerous hotels, cafes, catering companies and grocery stores.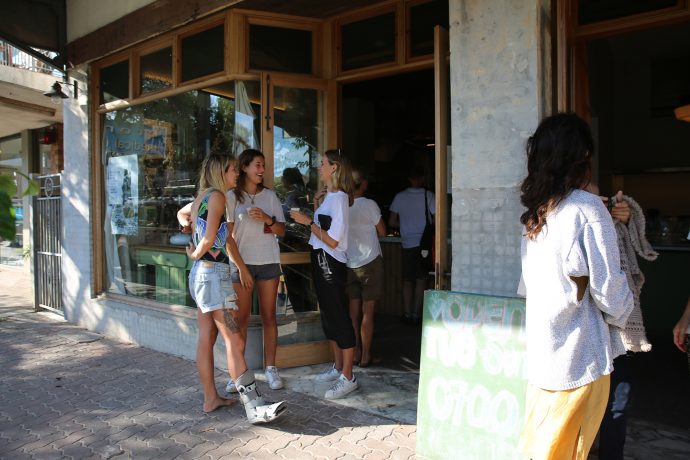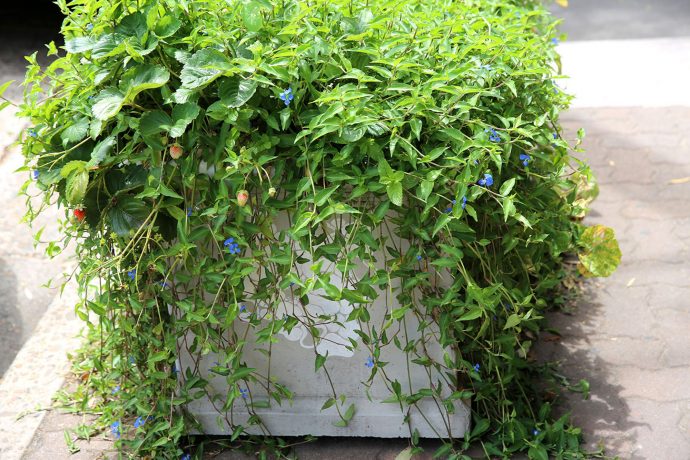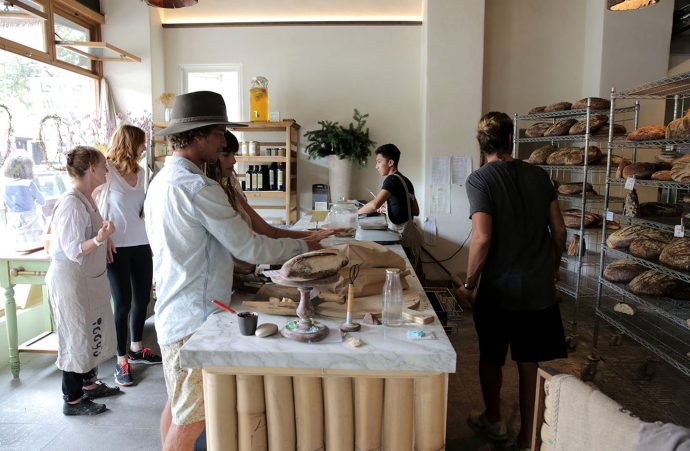 In 2006 – once the Boston bakery was well established – Igor, Ludmilla and their four daughters organised a trip to New Zealand, planning to take a year off before eventually relocating. On the way, they stopped over in Sydney to help out a couple of Igor's old high-school friends, Vlada and Bosko, owners of Paddington institution Arthur's Pizza (now Love Supreme). Vlada, who was living in Bronte at the time, had seen a large two-storey building for sale on Macpherson Street, and thought of Igor immediately. At the time a homemade pasta business, Pasta Emilia, were the tenants. Igor began to feel a strong connection with the area – Ludmilla attributes this to similarities between the beachside landscape of Bronte and Igor's memories of the Adriatic and his home in former Yugoslavia. When the building was sold, Ludmilla and particularly Igor felt a great sense of loss. Eventually, the pair gathered the finances to buy the building off its new owners. Ludmilla describes the investment as "out of character" for the couple, but explains the strength of the connection meant they had to make it happen.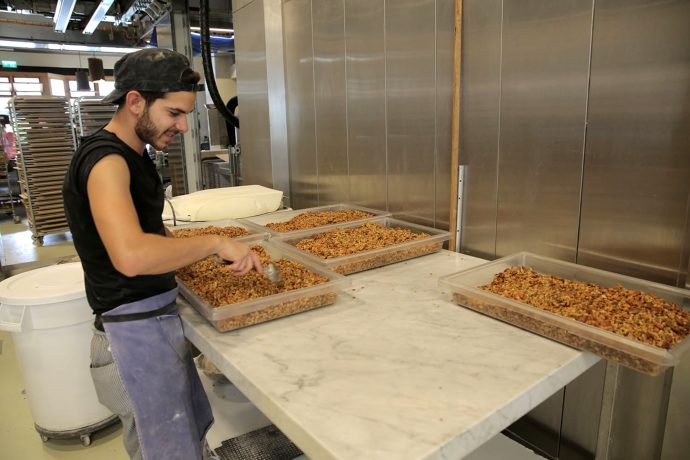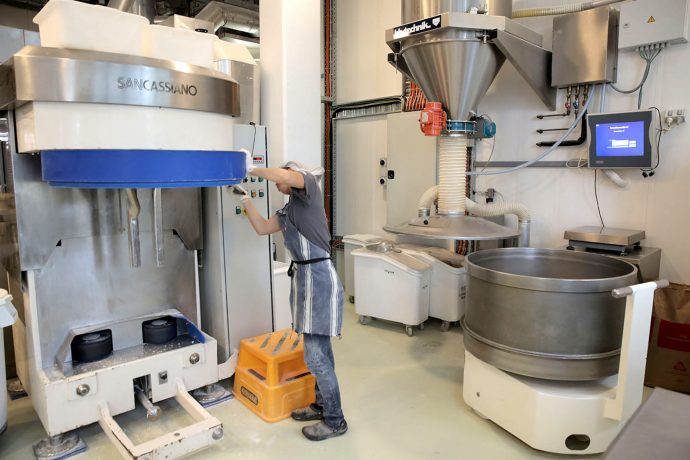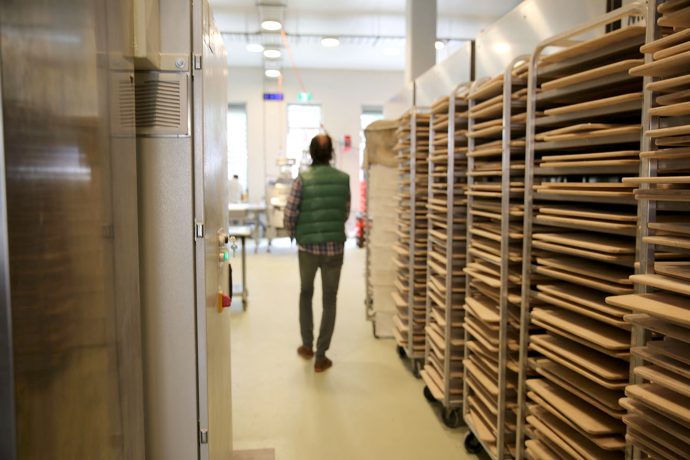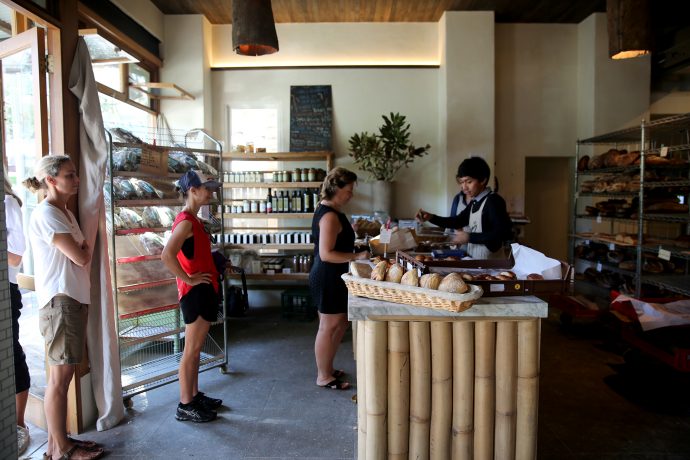 In 2008, the first Iggy's Bread store in Australia opened nearby – a tiny bakery tucked down a side street at 49 Belgrave Street, Bronte. "Intending initially to only make a few breads, we didn't expect to receive the warm welcome we did," says Ludmilla. Regulars like myself can attest to their fast success, with lines meandering down the road on weekends and a hand-drawn 'sold out' sign in the window by around 10am most mornings.
Eventually – nine years after they initially purchased the Macpherson Street property – the Ivanovic family moved in. Living upstairs and running the bakery downstairs is a setup Igor has long dreamed of: the sustainable bakery, purpose-built to fit the building, includes an energy-recovery system that uses the heat from the bakery for hot water and heating in the shop as well as in their home upstairs. It was an ambitious process, says Igor, who sourced the equipment from all around the world: "the equipment was designed first and everything else was built around it. The technicians from Germany, Italy, Austria and Japan who came to install it had never seen this kind of equipment combined with such a small setting – usually you see it used in much larger bakeries. People are moving to industrial zones, but we wanted to do the opposite – we wanted to bring the manufacturing back to the community."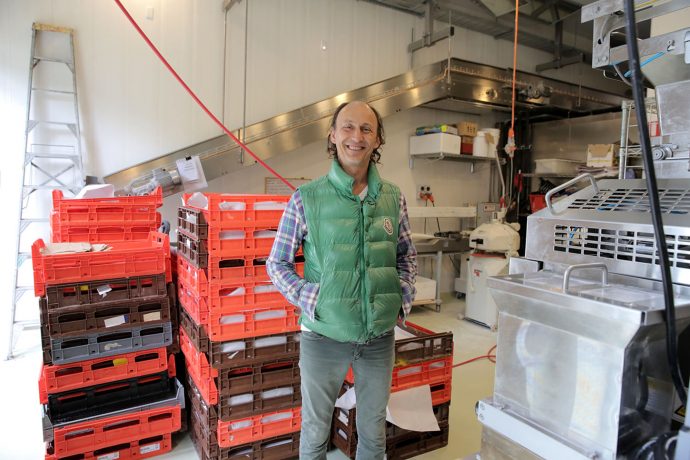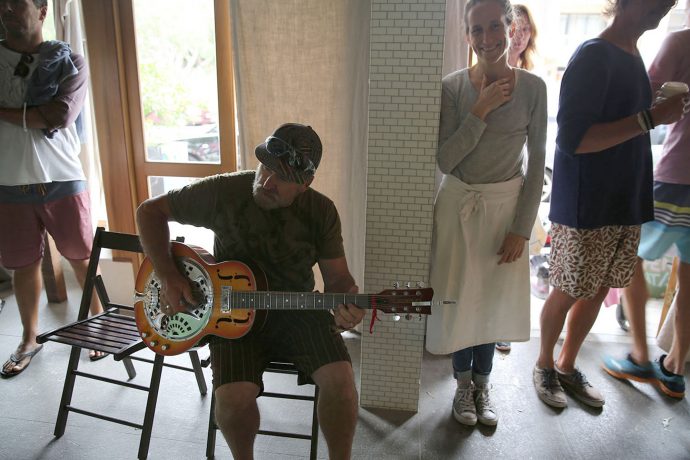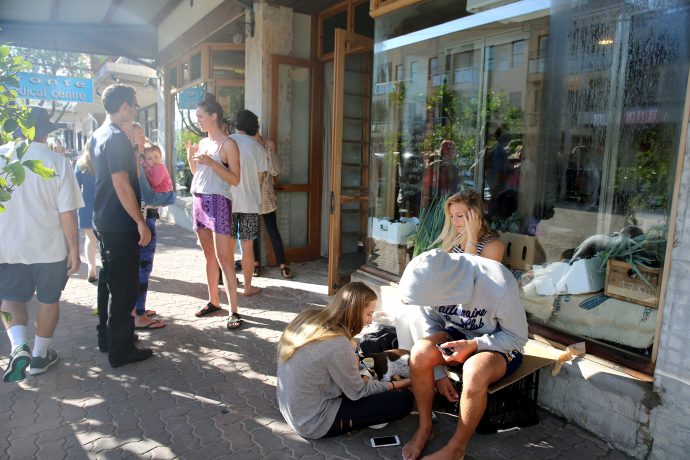 I had always wondered why Iggy's hadn't expanded in Australia, as is the trend with many of its counterparts. While the setup is much larger in Boston, Igor and Ludmilla chose to remain focused on Boston rather than expanding into other cities. Ludmilla says it's because the pair believe deeply in small business and connections with community. When Igor and Ludmilla moved to Australia, Igor's brother Nikola started running the bakery in Boston. And though the couple and their family are very much settled in Bronte, there's still "a very strong bridge between the bakeries," says Ludmilla. "They support each other in many ways, sharing ideas, machinery, and so on. There are also constant exchanges between the staff of the Bronte and Boston stores."
In the Bronte store, prices have never gone up. "'Iggy's Bread of the World' really down means 'bread for all people. We want everyone to be able to afford our bread, and we want everyone to benefit from its good taste and nutritious and healthy effects," says Ludmilla. In the store you'll find not only Iggy's bread but also a wealth of lovingly curated produce, including honey, kombucha, Jam Lady jams, Iggy's granola (Nikola's recipe), Ngeringa olive oil, Pasta Emilia pasta, plus fruit and veg delivered every Sunday by a local supplier. On Fridays and Sundays, there's a coffee stall where customers can pay by donation for coffee served in ceramic cups made by local artist Kati Watson.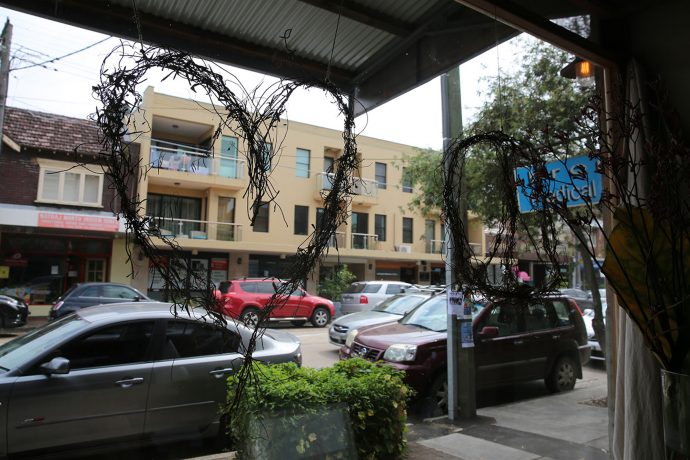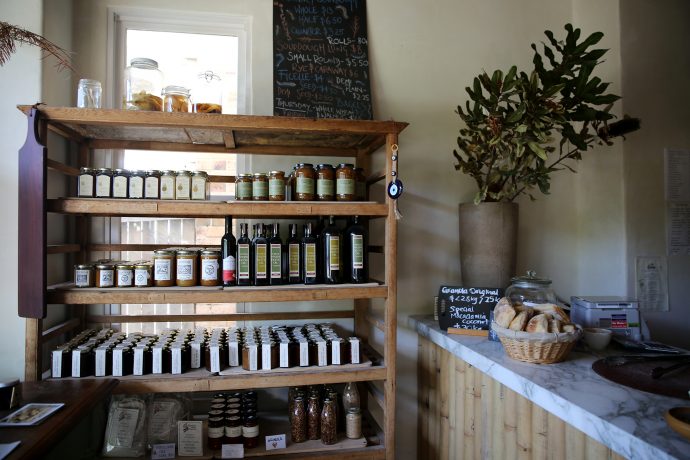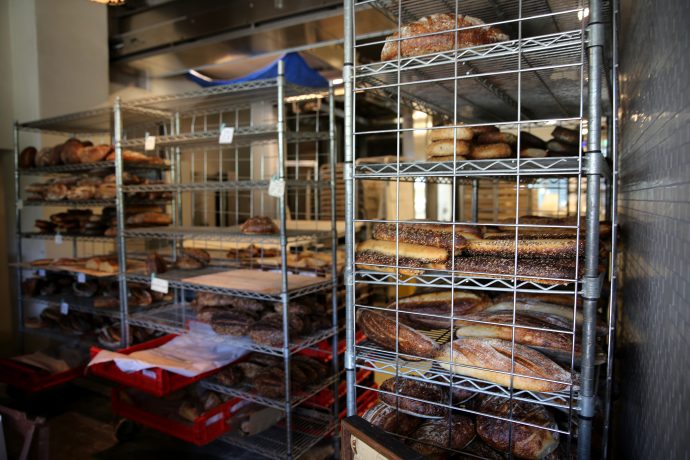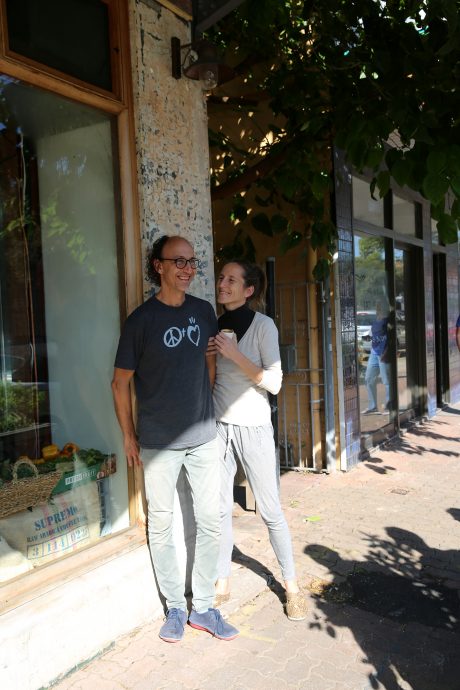 Ludmilla's dedication to recycling and community also manifests in a garden project near the small strip of shops by the Bronte bakery. Driven by Ludmilla's passion for reducing waste, the garden project sees brightly painted flower beds house fruit trees and herbs, adding colour and greenery to the street and bringing local residents together through the sharing of resources.
During my most recent visit, Ludmilla could be heard slipping in and out of speaking French to the staff while Igor spoke a mixture of Serbian and English to family members, friends and customers stopping by. At one point, a man dropped in with a guitar – Ludmilla immediately cleared space for him and finds a crate for him to sit on and play music, declaring "Woodford has come to Iggy's!"
The success of Iggy's Bread goes far beyond whatever financial benefits the business has seen: it's a meeting point for its loyal neighbourhood following, and for an international community of people who simply love finely crafted bread.
Thanks to Ludmilla and Igor for letting us take a behind-the-scenes look at their beautiful bakery, and to the multi-talented Rafaela Pandolfini for her words and photographs. If you're in Sydney (or Boston!) find out the latest Iggy's Bread news via their website: iggysbread.com.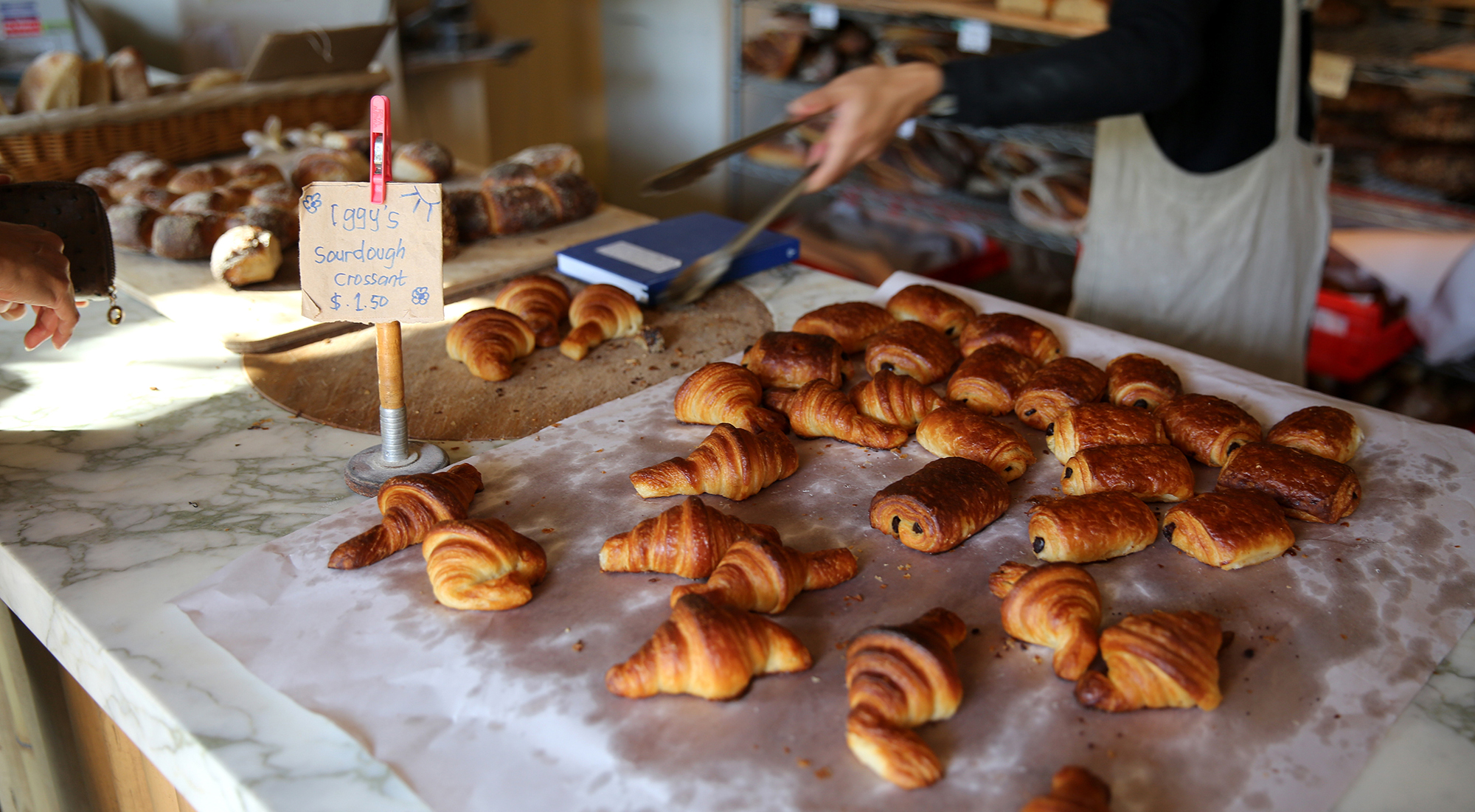 Fresh croissants at Iggy's Bread in Bronte, where prices have never gone up. "We want everyone to be able to afford our bread," says co-founder Ludmilla Ivanovic. Photograph by Rafaela Pandolfini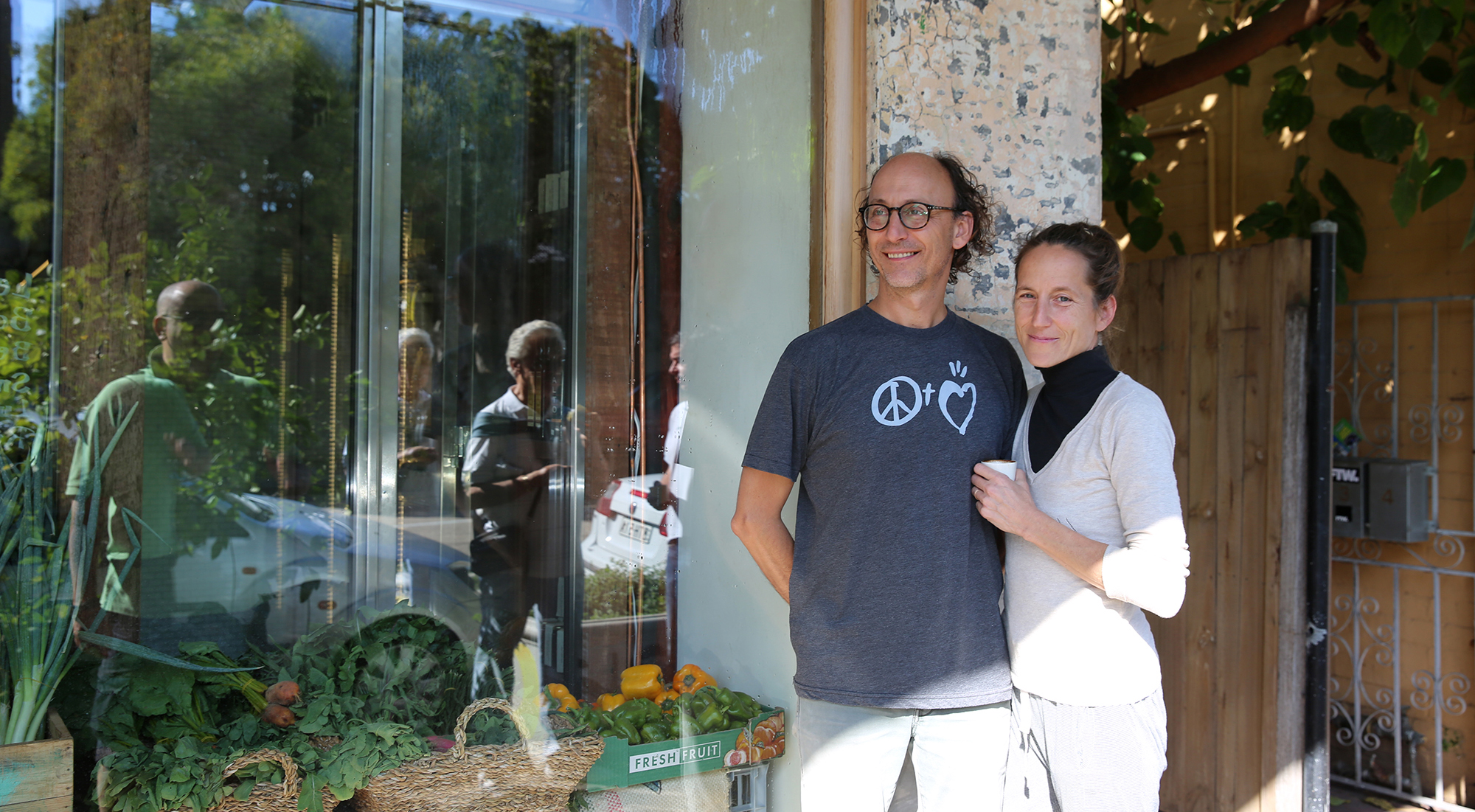 Igor and Ludmilla Ivanovic outside Iggy's Bread in Bronte. Photograph by Rafaela Pandolfini.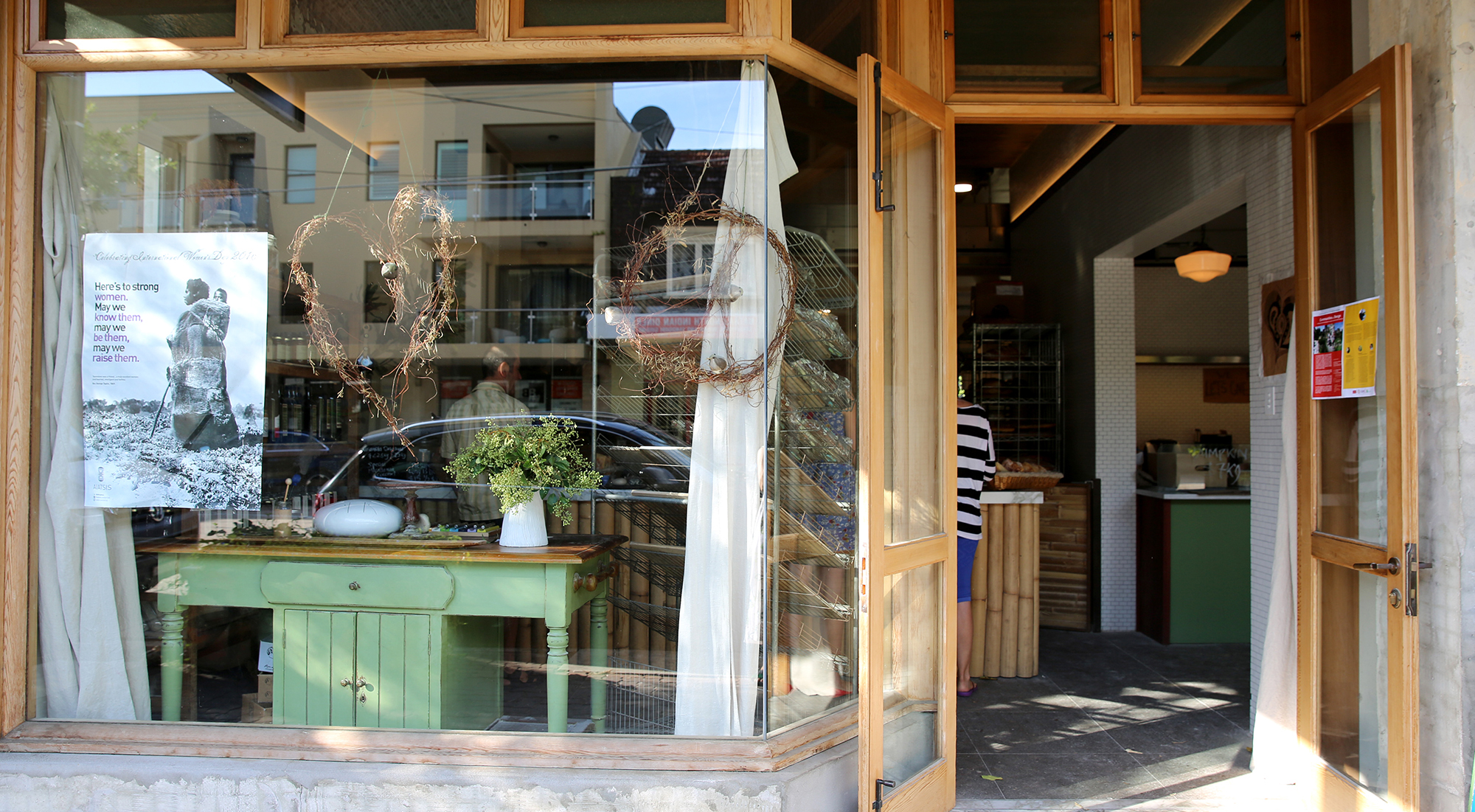 The exterior of Iggy's Bread of the World in Bronte. Photograph by Rafaela Pandolfini.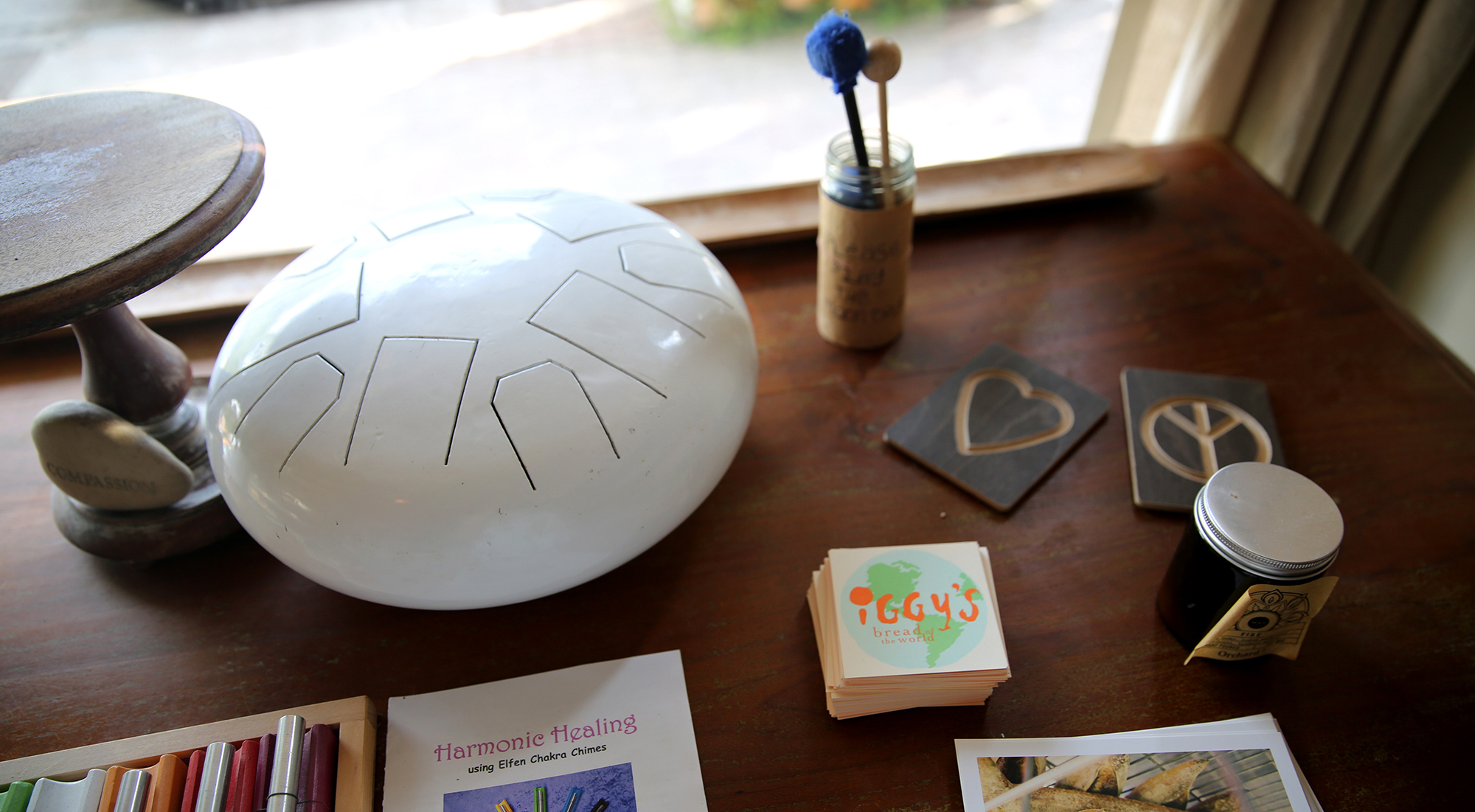 Iggy's Bread of the World in Bronte. Photograph by Rafaela Pandolfini.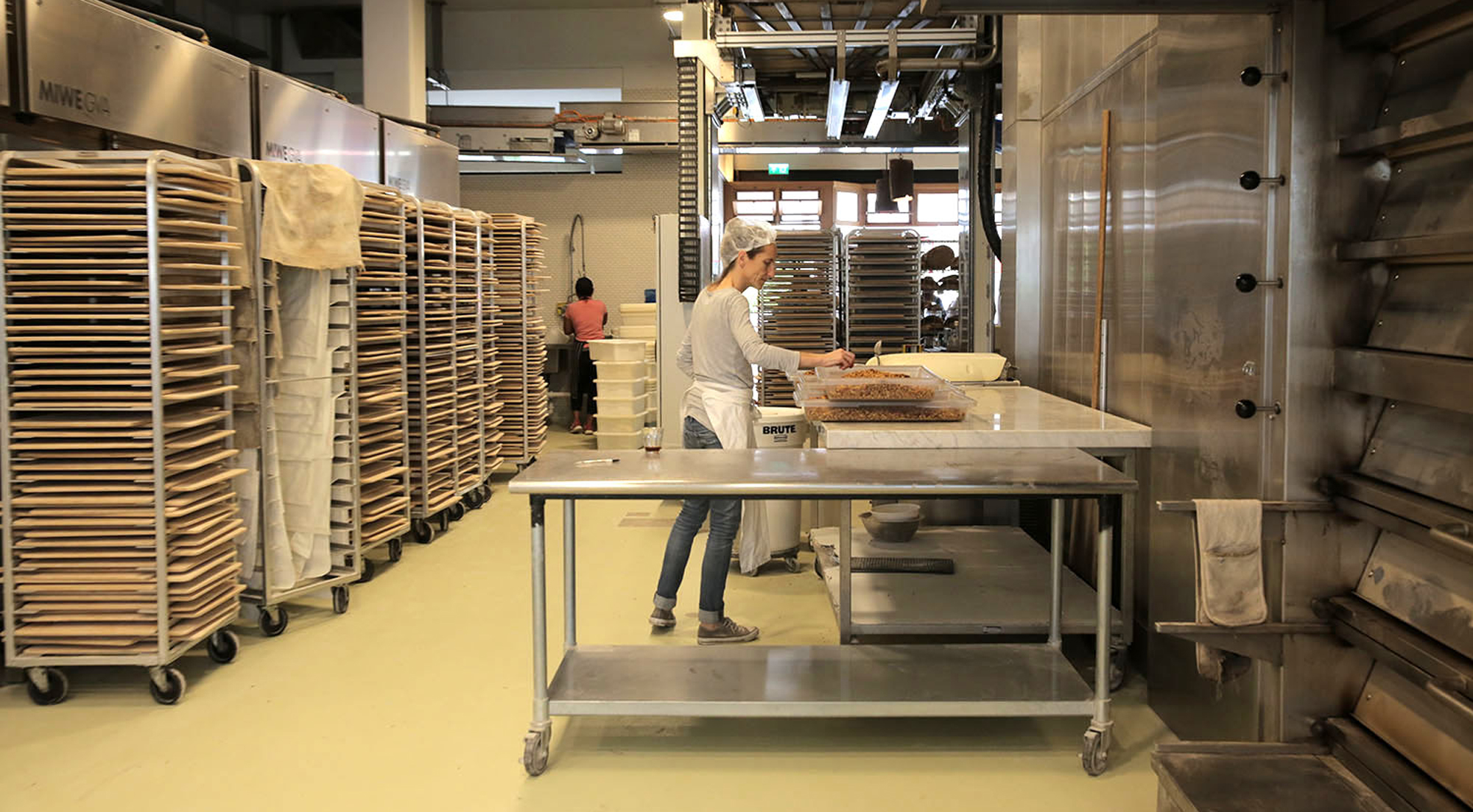 Ludmilla tests the granola in the Iggy's Bread kitchen. Photograph by Rafaela Pandolfini.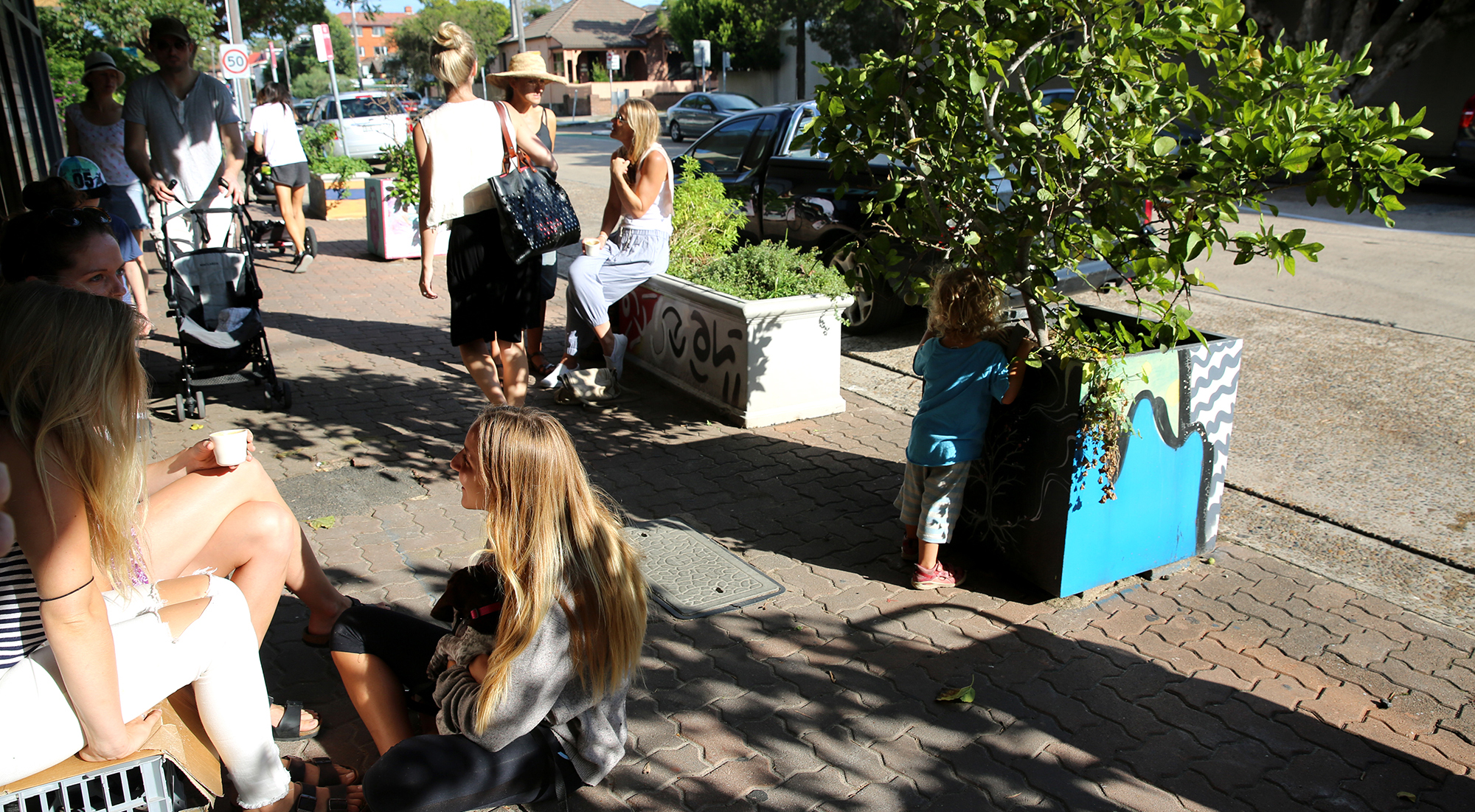 More than just a bakery: customers gather outside Iggy's. Photograph by Rafaela Pandolfini.