Housing
Jesse, Katie, Jarrah & Willow: Banksia block party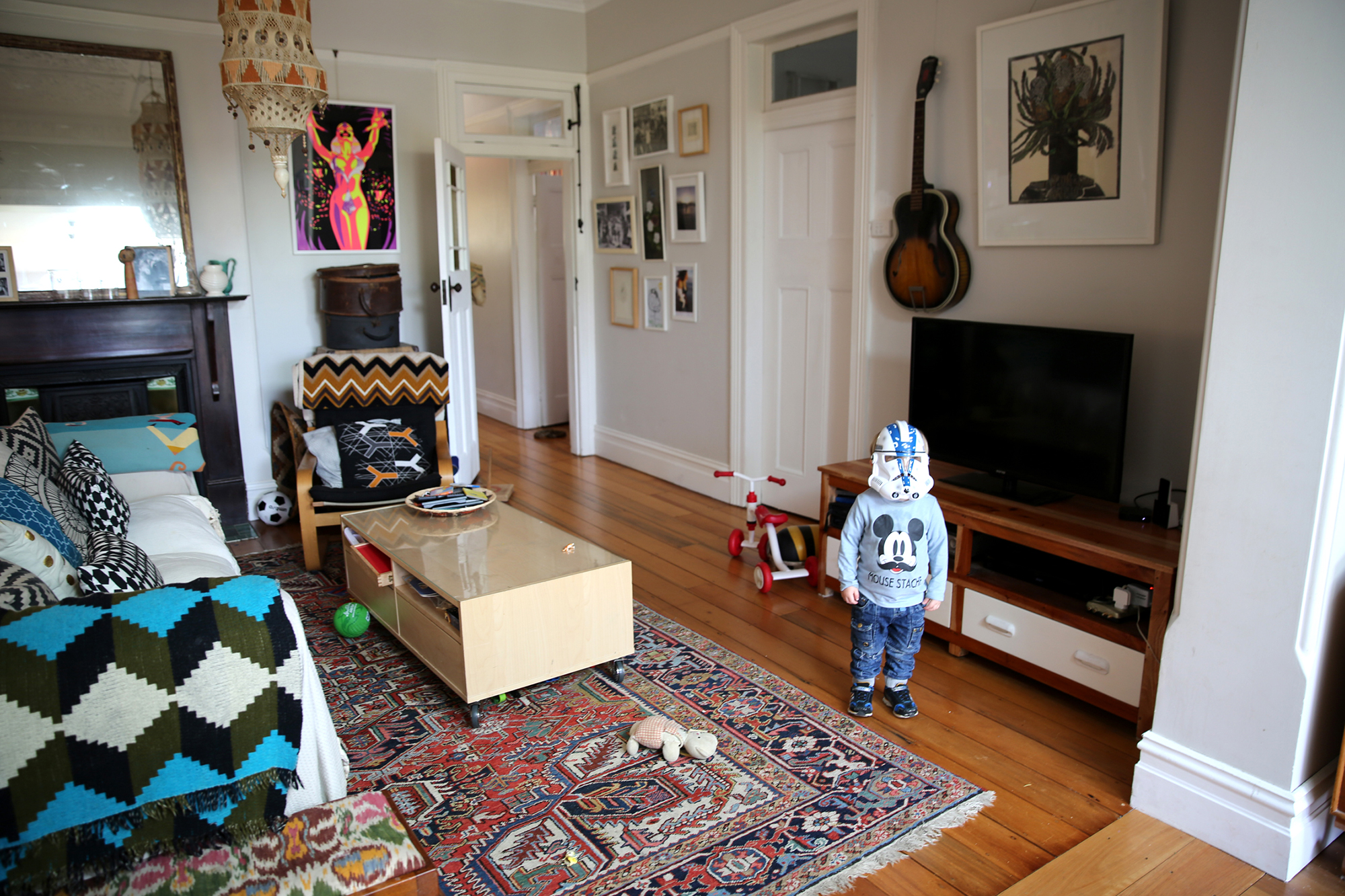 Nov 9, 2015
According to the 2011 census, in Banksia ­– named after the Australian wildflower ­– 50% of residents were born outside Australia, making it a true 'melting pot' of Macedonian, Chinese, Lebanese and migrant Australian cultures. Rafaela Pandolfini drops by the renovated Federation-era home of Jesse and Katie Maling and their two sons to learn about the family's story of Banksia-infused life and love.
According to the 2011 census, in Banksia ­– named after the Australian wildflower ­– 50% of residents were born outside Australia, making it a true 'melting pot' of Macedonian, Chinese, Lebanese and migrant Australian cultures. On a sunny Saturday, Rafaela Pandolfini takes the Illawarra line to Banksia to visit the renovated Federation-era home of Jesse and Katie Maling and their two young sons. Here, she shares the family's story of Banksia-infused life and love.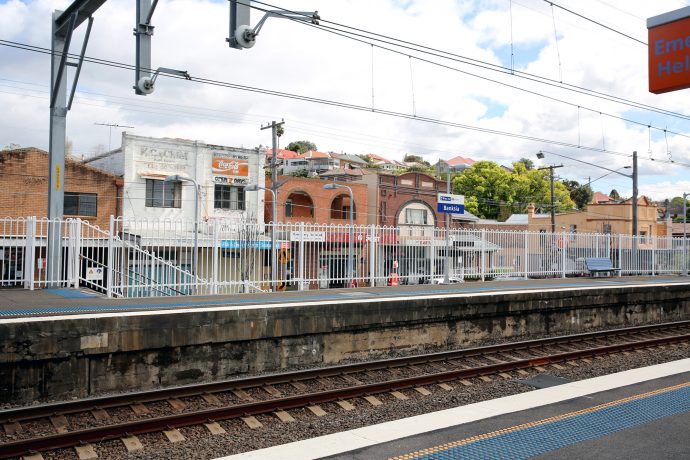 A skateboarder and former chef's apprentice, Jesse grew up along the east coast of Australia, between Melbourne and Brisbane. The lure of starting his own business brought him to Sydney, where he co-founded the iconic skate shop 99 degrees in Crown Street, Darlinghurst (which ran for over 16 years before closing a few months back). Today, Jesse works as a national sales manager for Lee Jeans Australia and New Zealand, fuelled by a skateboarder's love for the utility of denim. Katie is a born and bred Sydneysider. An artist and primary school teacher, Katie is a former member of infamous performance art collective The Kingpins. Emerging from Sydney's drag scene in 2000, The Kingpins leave a legacy of performances, videos, installations, clothing and paintings – and a reputation as one of the most exciting and subversive collectives in Australian art history. In the words of curator Francis E. Parker, "There is drag, and then there are The Kingpins." Katie is also mum to two gorgeous boys, Jarrah (five) and Willow (two).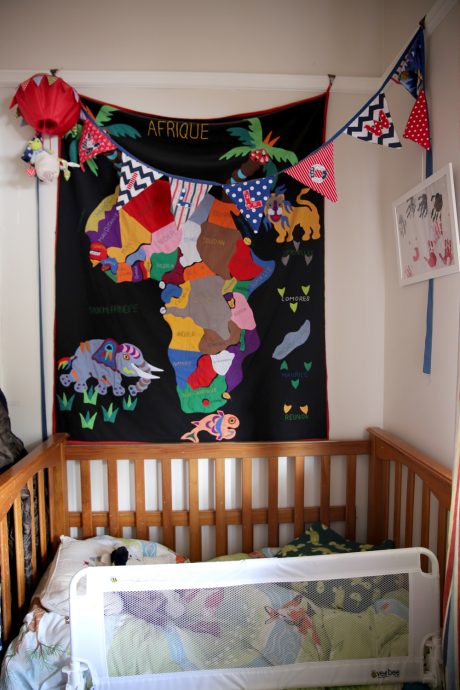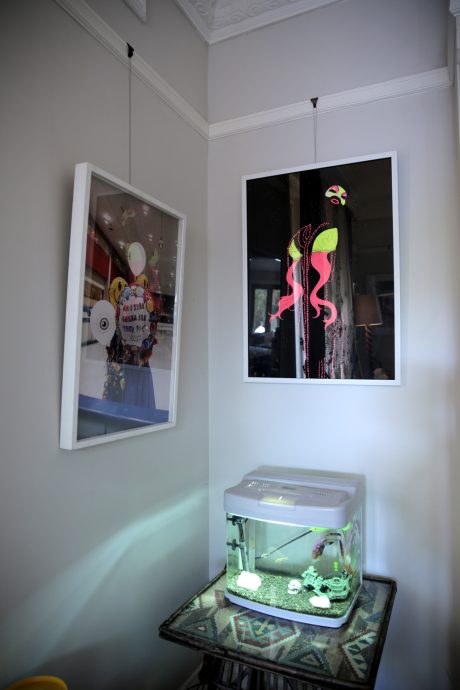 Katie and Jesse met at the tender age of 21 while Katie was working at a Darlinghurst cafe beneath Jesse's skate store. Katie recalls, "We were both quietly smitten from our first introduction. Jesse became a VERY regular customer, and I became a flirtatious barista. After too many flat whites and nervous exchanges, we finally got together. The rest is history." After a recent dig through his family archives, Jesse found out that his great-grandfathers were both master builders who emigrated from London and set up in Melbourne in the Camberwell area. John Butler Maling was the first mayor of Camberwell and Maling Road is named after him. For Jesse, being the first in his family for a few generations to buy and renovate a house was an intoxicating idea. The couple welcome me into their home and share this intimate look into their shared history: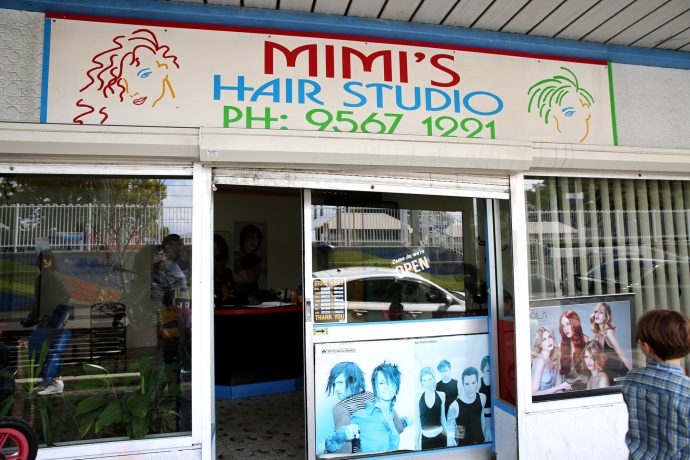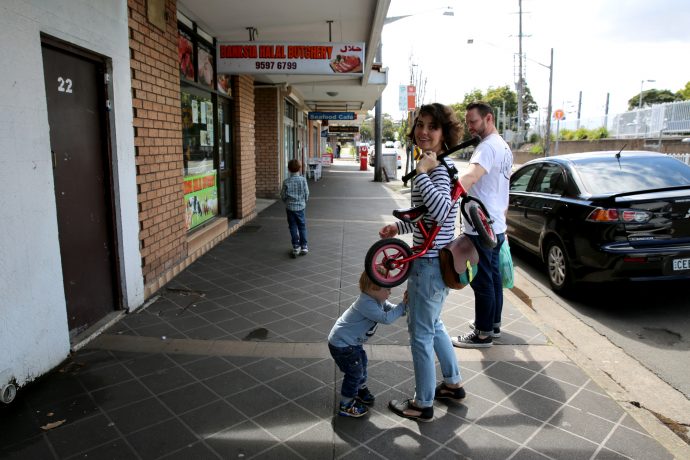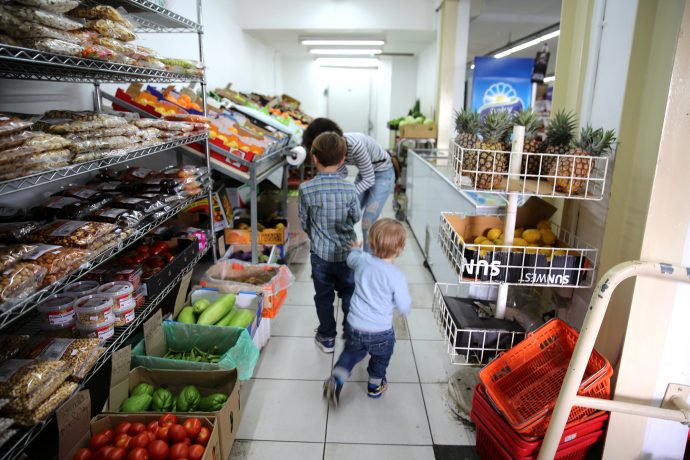 "Banksia is one of those hidden gems that so few know about. But once you discover it, you are here to stay. It shares its borders with the inner west, and the beautiful Bardwell Valley, a stones-throw from the city ­– only five train stops to Central. A lot of the older generation have been here for up to 60 years. Macedonian nonnas, Italian mamas, lovely Lebanese families and loads of young families call Banksia home. We've made beautiful friendships in our street and in the surrounds. Jarrah and Willow have so many buddies in the 'hood – so a walk down the street to visit the local park often means a few stops along the way for a chat, a cuppa, or to wait for a troupe of kiddies to join you on your park adventure. There is a real open door policy; kids running riot in neighbouring backyards, jumping to their hearts content on someone else's trampoline.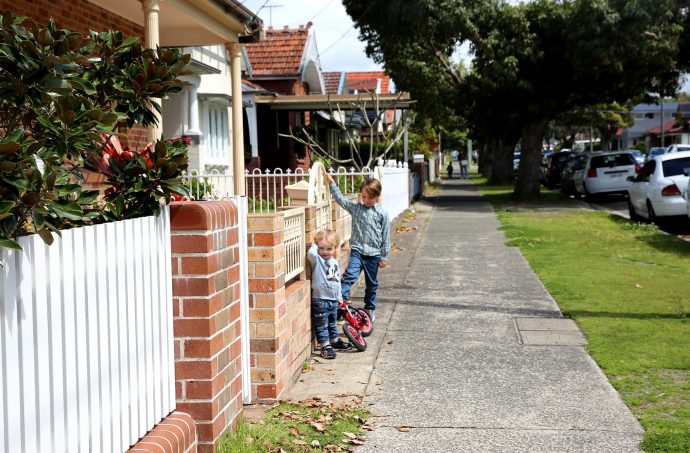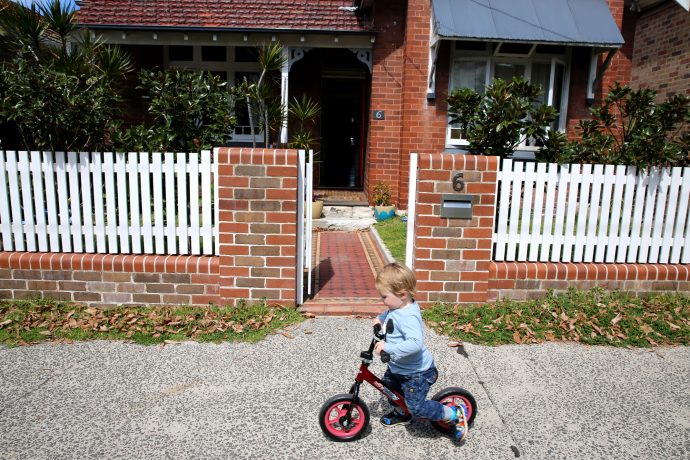 We found our house in 2011, after almost two years of searching in the inner west for a property to call home. We'd been bid out of the water at so many auctions that we had to look further afield. Banksia popped up on our radar when we saw an image of our future house online – it needed lots of love in a big way, but it was everything we wanted. A 'project' to transform into our casa!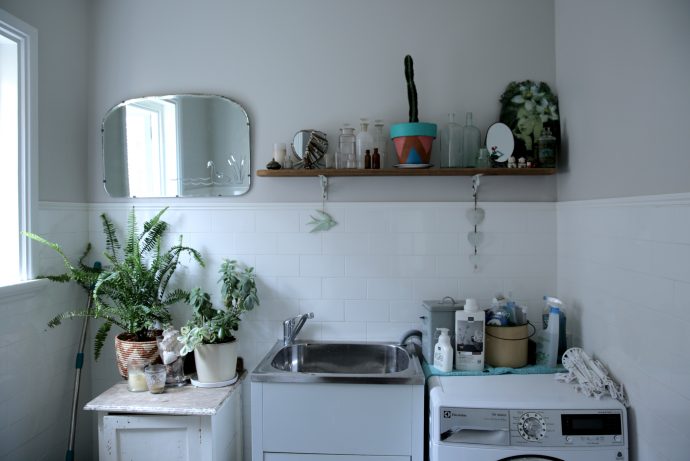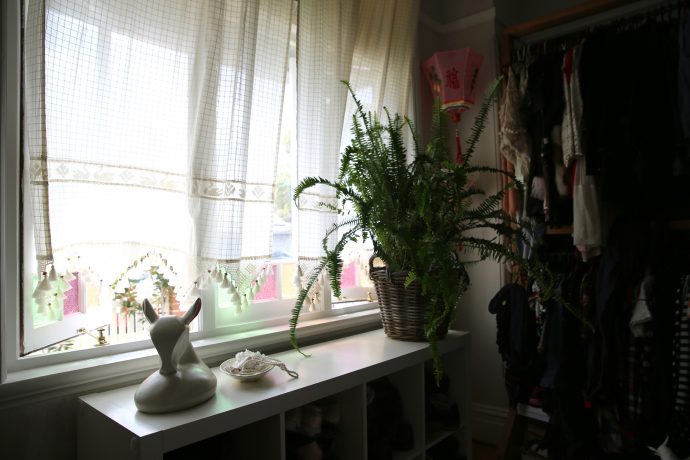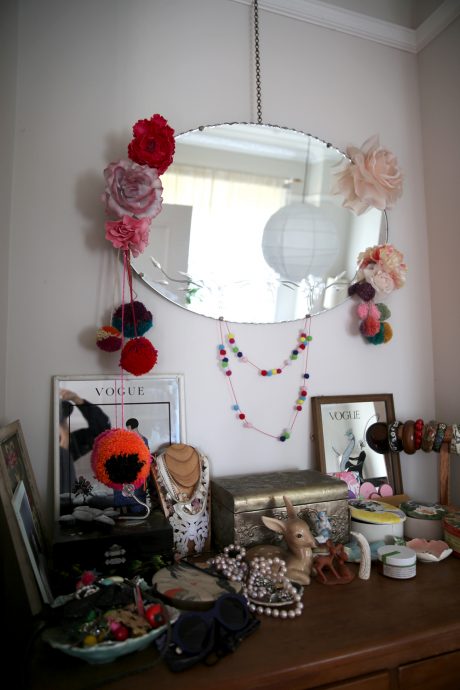 Our house is an old Federation home from 1914. Before it was ours, it had been in the same family for about 60 years. Many tales from locals about Harry the former owner, have been shared with us. Harry would stand on the porch from dawn to dusk, day-in, day-out. He knew all of the street's gossip. His family were also known hoarders – they embraced the old school way of getting rid of stuff – by burying it! The beautiful thing about this, though, was that the house was untouched – it was all 'original', bar the layers of '50s linoleum, (bad) '70s sunroom extension, and no hot water. What won us over was the house's 'bones'. It has three beautiful ornate fireplaces, kauri timber floors, psychedelic botanical ornate ceilings, tessellated tile features, original levered windows and coloured glass door and windows. Amongst the overgrown ramshackle garden was the most majestic Dragon's Blood – a magnificent canopy to shelter under.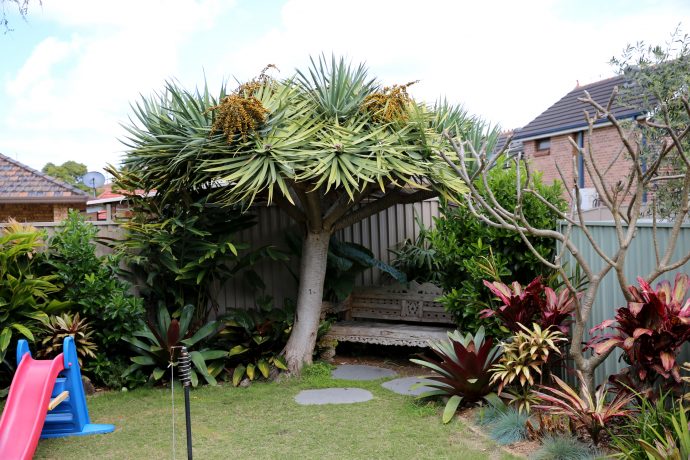 In terms of the renovation, we let the house do the talking – it really informed us in terms of what was needed, how to open it up, what to add and more importantly, what to keep. Structurally the build was simple. On the recommendations of a friend, we hired two rowdy builders who drove down from Rockhampton. They brought their dog and camped out on the lounge room floor. With Jesse, they set the footings and walls and got us through to 'lock up'. It has been an adventure, for sure.
The birth of our second son came with life challenges that were overwhelming. We really just had to retreat, regroup and recover for many months. When I was 38 weeks pregnant, life as we knew it flipped on its head. I was told I had breast cancer and that I had to have my baby that night so that immediate chemotherapy could begin. It was unfathomable. But the human spirit is an astounding thing – somehow we grounded ourselves. And we savoured the incredible birth of our divine and precious boy Willow River, just for a weekend, before treatment started.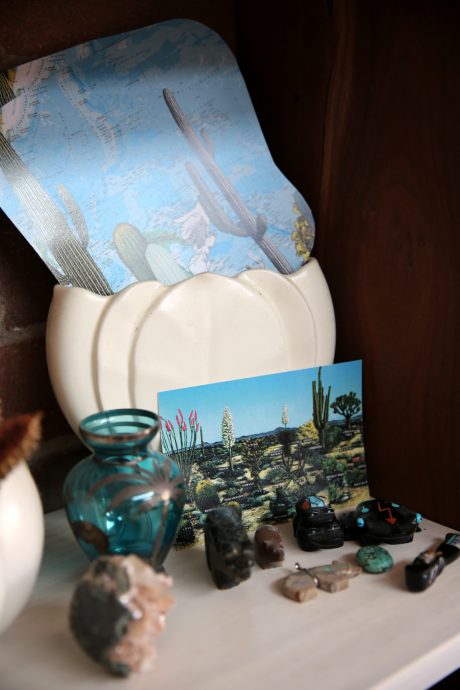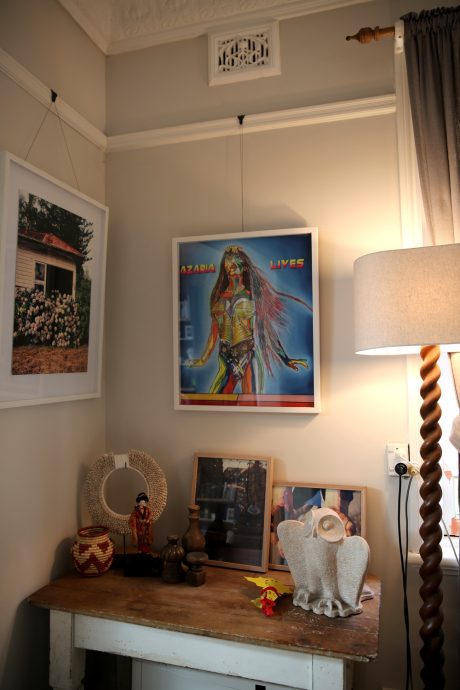 The intensive treatment lasted over seven months. During this time, my darling friend Victoria Spence, a life rites civil celebrant, spent time with us in our home, offering guidance and support. She suggested we focus on creating a haven in our garden. Up to this point, the garden had been the dumping ground for the renovation and was not at all a serene or healing space. Victoria talked about the importance of nourishing the garden, of being surrounded by growth, by life and by nature at this time. It was the summer of 2013 – the most incredible team of professional landscapers, family, dear friends and even past students all pitched in to give us a 'backyard blitz' that we are grateful for every day. People came back to us from different chapters in our lives, some we had not seen in many years. Work boots, sunscreen and a shovel in hand, everyone got their hands dirty. Over two weekends, the working bee revealed a garden oasis.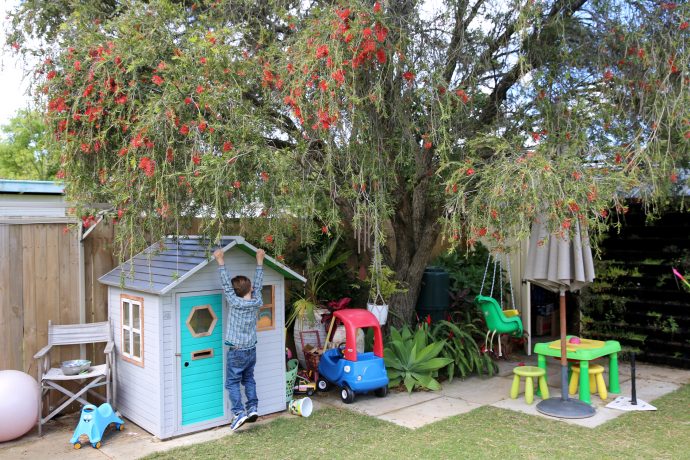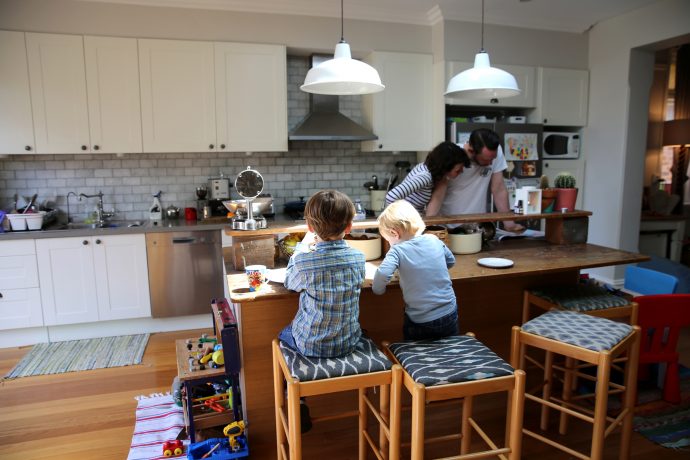 What's important in a home? Places to nest, nooks to curl up in, areas to entertain friends and family, day beds to pile up on with the Sunday paper or a comfy couch for a good old sing-song on the guitar. Lots of natural light, fresh air, indoor plants and a breeze blowing. The house has a north front, so it is always bathed in sunshine till late afternoon. The kitchen is the hub of our home. Jesse's cooking is out of this world and the weekend often sees him cooking up courses for friends and family. Music is the lifeblood in our house: playing records, having a jam on the guitar, ukelele or drums. Being parents to two active, excited boys, we really value the space and timer. The garden offers us an oasis, a playground, a tropical paradise, a suburban backyard dream. Slip 'n slide, backyard cricket, bocce and cubby-building is all in a day's work.
Nothing beats bedtime, all snuggled up as a family, reading the pile-high stack of books that Willow insists we read for the hundredth time. We are just so grateful and humbled to have had such an amazing opportunity to purchase a house to make a home."
A huge, huge thanks to Katie and Jesse and the Maling family for welcoming us into their weekend. An extra big thanks to Katie for sharing her candid and inspiring personal story. Read Francis E. Parker's essay about The Kingpins here.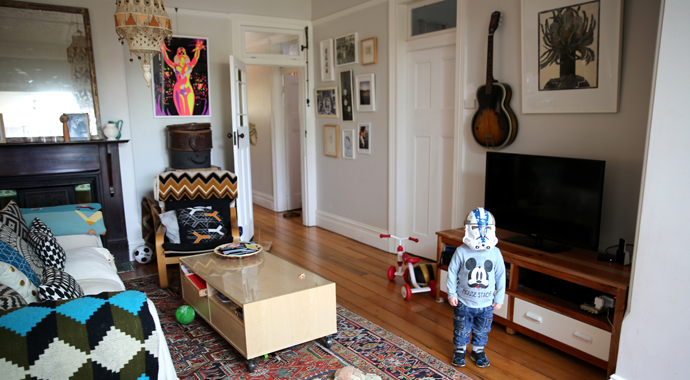 The force: the youngest Maling in Star Wars mode at home in Sydney's Banksia. Photo by Rafaela Pandolfini.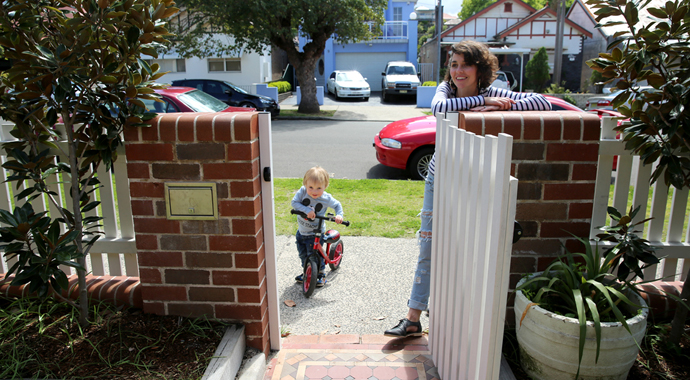 Katie Maling and son Willow while away a sunny afternoon outside their Federation-era home. Photo by Rafaela Pandolfini.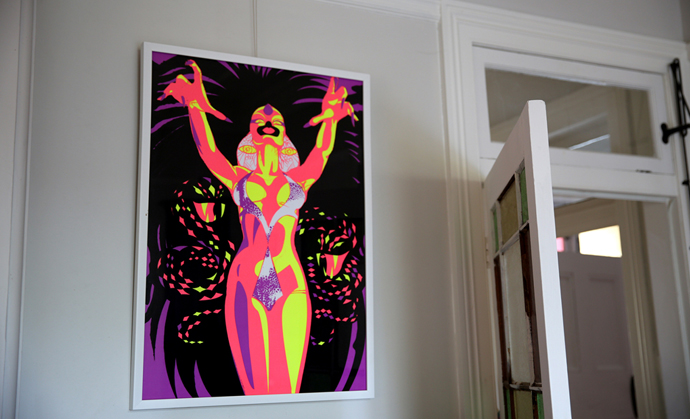 Artworks by friends and Katie's former collective, The Kingpins, add a psychedelic flavour to daily life. Photo by Rafaela Pandolfini.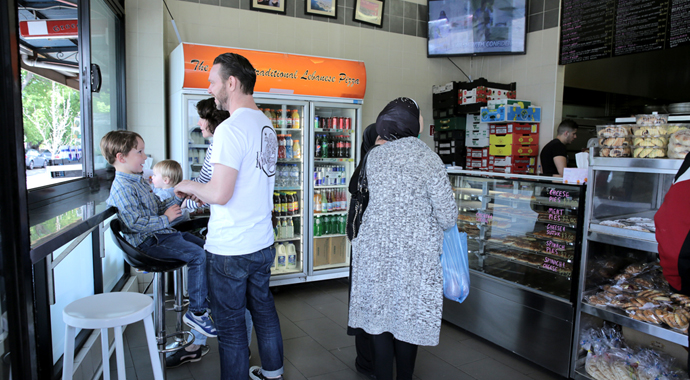 From halal butchers to Lebanese zaatar pizzas, Banksia offers bountiful dining options. Photo by Rafaela Pandolfini.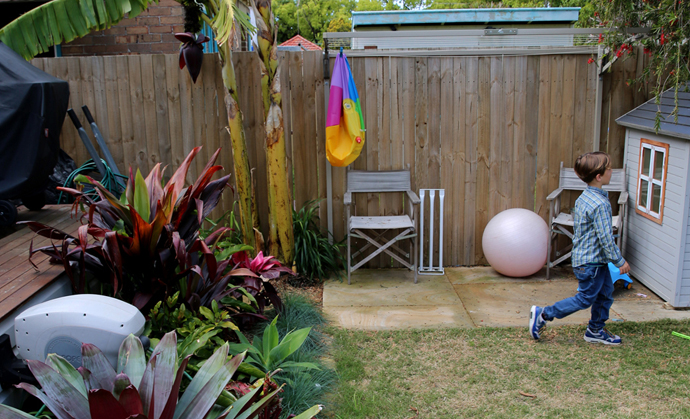 Backyard blitz: at a challenging time, family and friends teamed up to transform the Maling's rundown backyard into the family's oasis. Photo by Rafaela Pandolfini.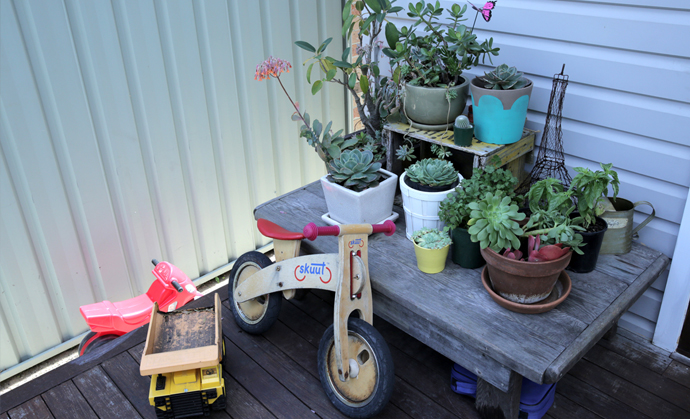 Cosy nooks overflow with toys, plants and other memorabilia accumulated over a shared lifetime. Photo by Rafaela Pandolfini.