Culture
Coconut, Tahini and Berry Cake

Aug 3, 2015
For the last four years I have shared a happy home with artist and foodie Gian Manik. As a researcher and product developer with fair trade chocolatiers Loving Earth, Gian spends months experimenting with new flavours and spices. There's a joke we share that Gian can make a brilliant meal out of the sometimes tired or sparse contents of our fridge. Gian's cultural heritage is Sikh Indian, and through the culinary know-how of his family, he has developed a knack for making something as simple as potatoes into a delicious meal by exercising his deftness with the spice rack. One thing he always has on hand is coconut, in all its forms. When I charged him with the task of making me a cake, he emerged with this most trusted ingredient – as milk, oil, chips and flour. While I whipped to the shops for some berries and (coconut!) yoghurt, Gian found pomegranate molasses and tahini in the pantry to add to the mix.
The way Gian cooks is very intuitive. His food possesses a vitality that somehow always comes through when you taste it. His culinary experimentation and combination of seemingly disparate ingredients mean that the making and sharing of food is magic, almost alchemical, in our home. With a no-waste philosophy, Gian uses everything, down to the last carrot – he is my 'guardian-chef', the one I look to for inspiration when it seems like there's nothing left in the fridge. Gian's improvised recipe for this under-one-hour coconut, tahini and berry cake bake is very telling of his style – simple, inventive, and delicious.
Ingredients
1/2 cup coconut flour
1/4 cup coconut chips
1/3 cup coconut oil (and extra to grease the tin)
1/2 can coconut milk
1 tbsp. tahini
1/4 cup honey
1 tbsp. pomegranate molasses
1 cup blueberries/raspberries/strawberries mixed
1 tsp. apple cider vinegar
juice of half a lemon
3 eggs
1/2 tsp. salt
1/2 tsp. baking powder
coconut yogurt to serve
Method
Stir in the flour, chips, baking powder and salt in a large bowl.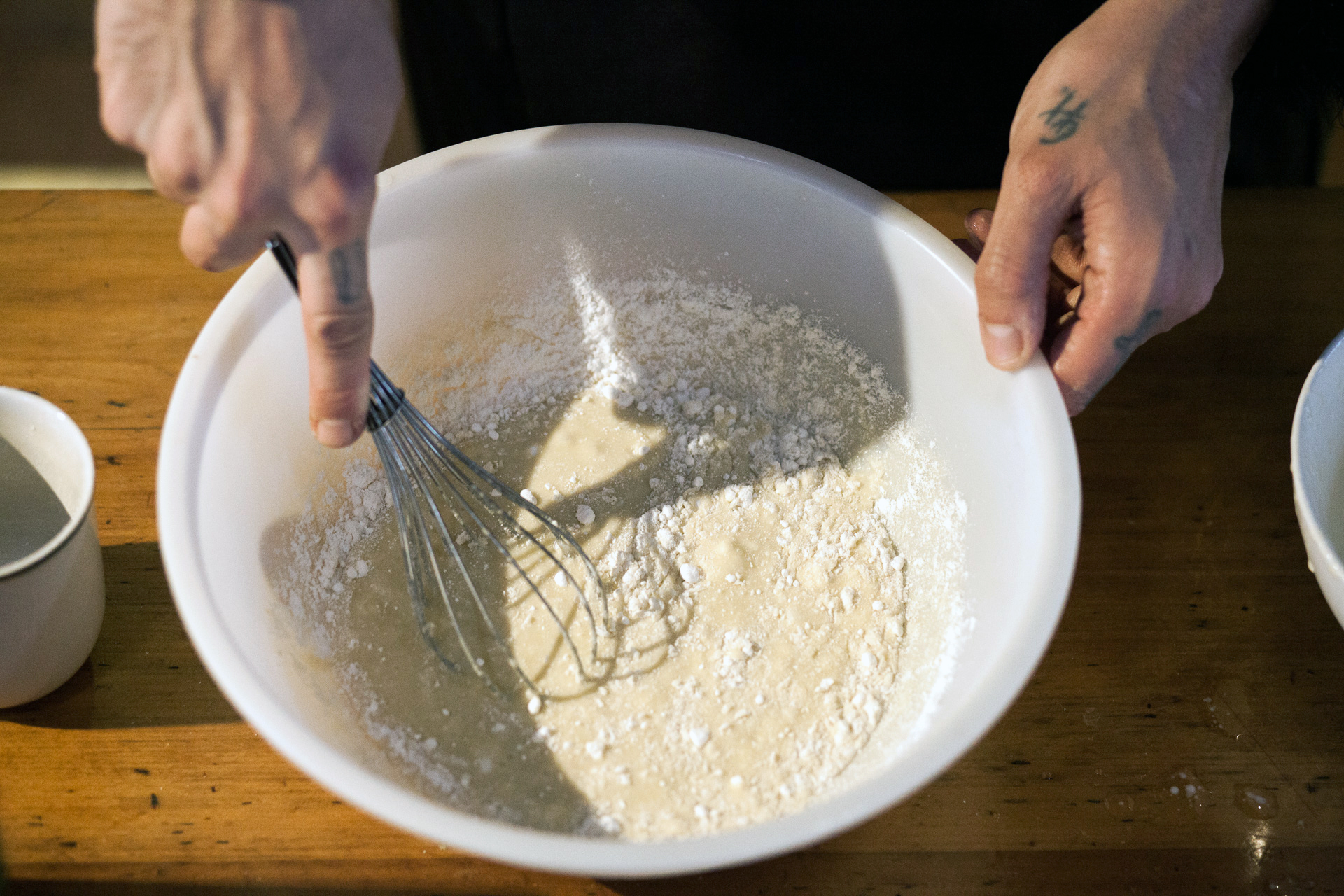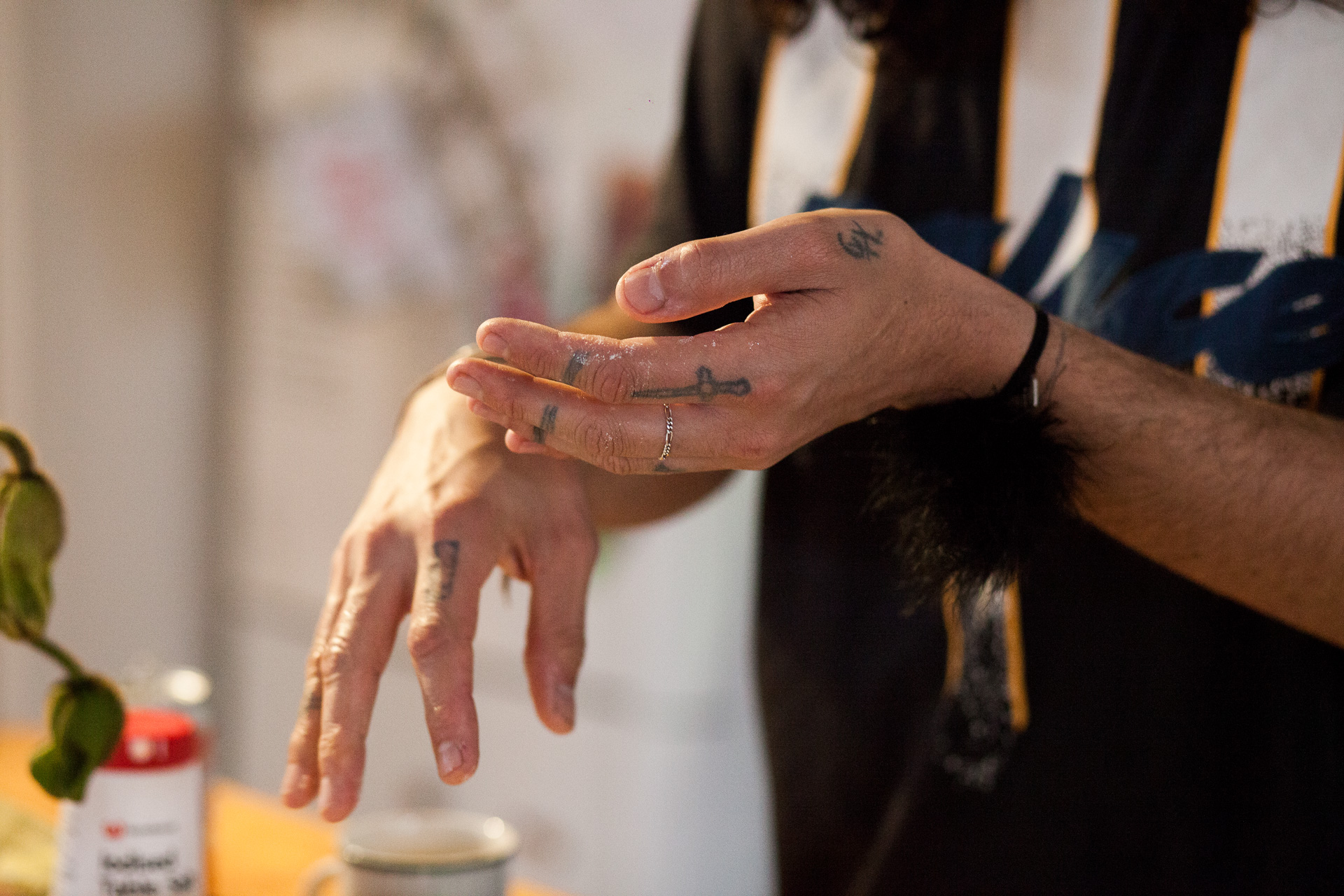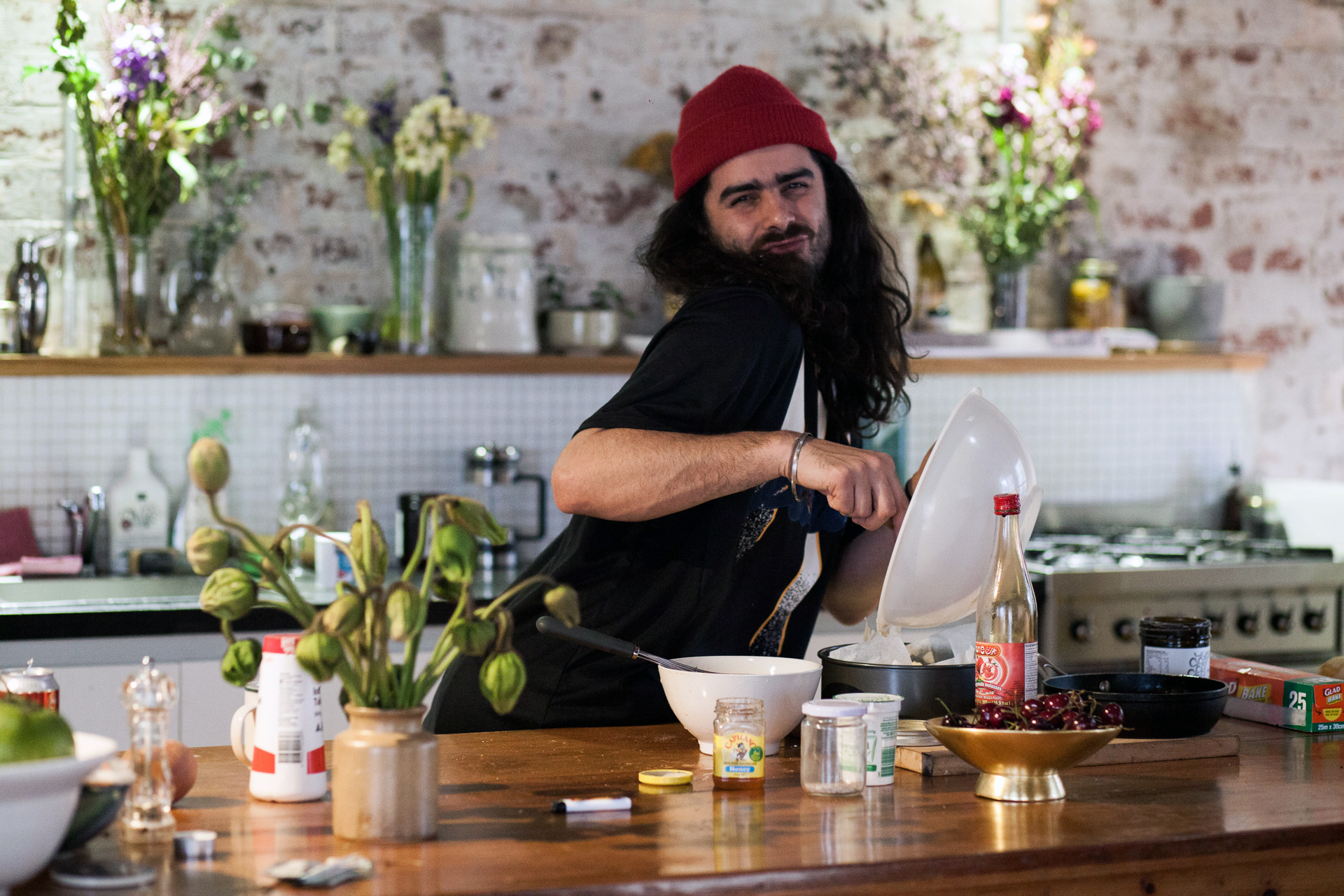 Whisk the coconut milk, honey, tahini, the melted coconut oil and eggs until well combined and a little foamy.
Combine the wet and dry ingredients with the lemon juice. Pour the mix into a tin lined with greased baking paper and place into a preheated oven 175 degrees for 30 minutes (or test with a skewer).
While the cake is baking, heat half of the berries with the molasses, vinegar, a pinch of salt and a little water for five minutes or until soft and syrupy.
Once the cake is done, leave to cool, then use a knife to dent the cake in a few spots – not all the way through, just to create little crevices for the berry syrup! Pour over the berry syrup. Finally, make it all look 'fancy' by dressing the cake with your fresh berry mix and serve with goodly amounts of coconut yogurt.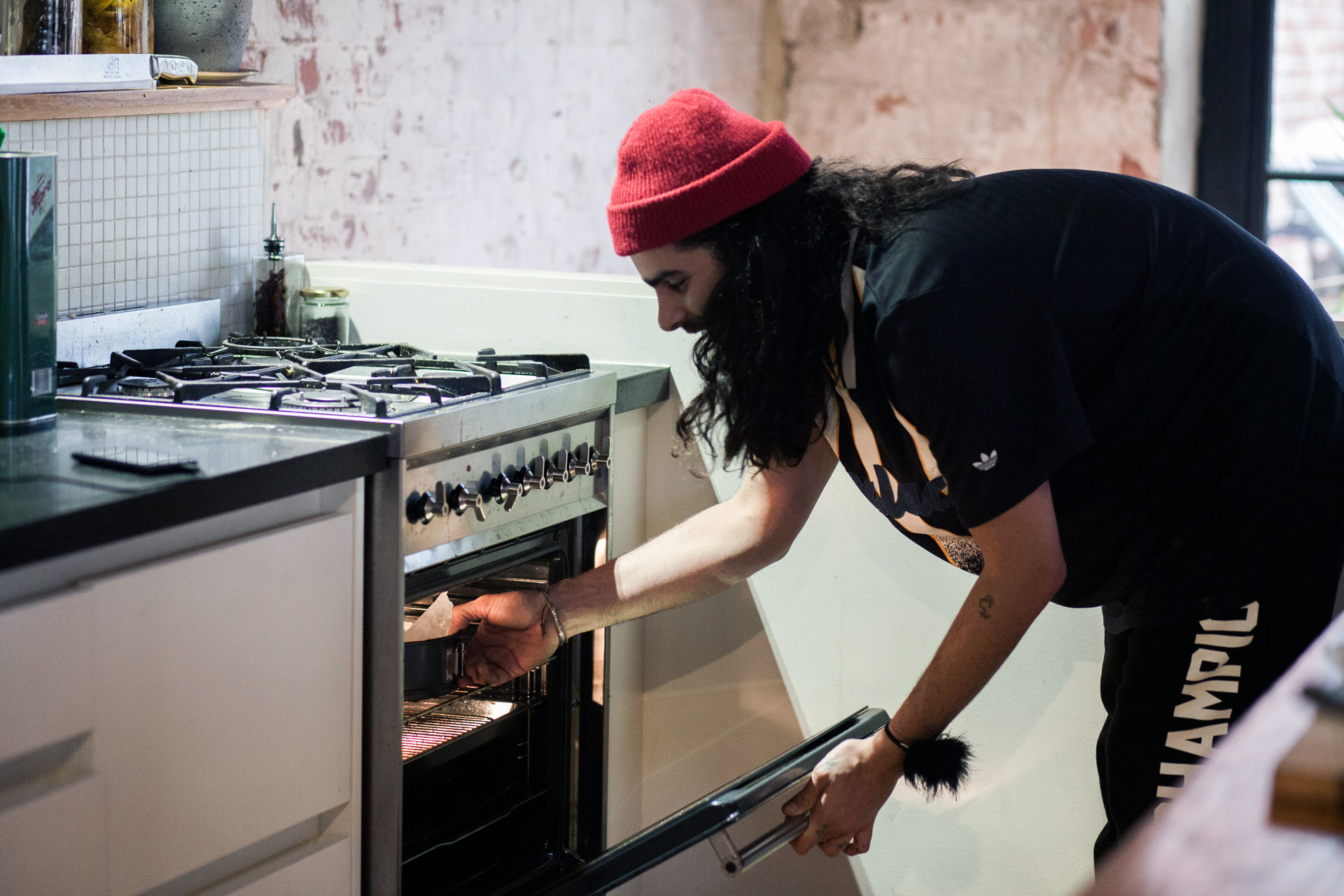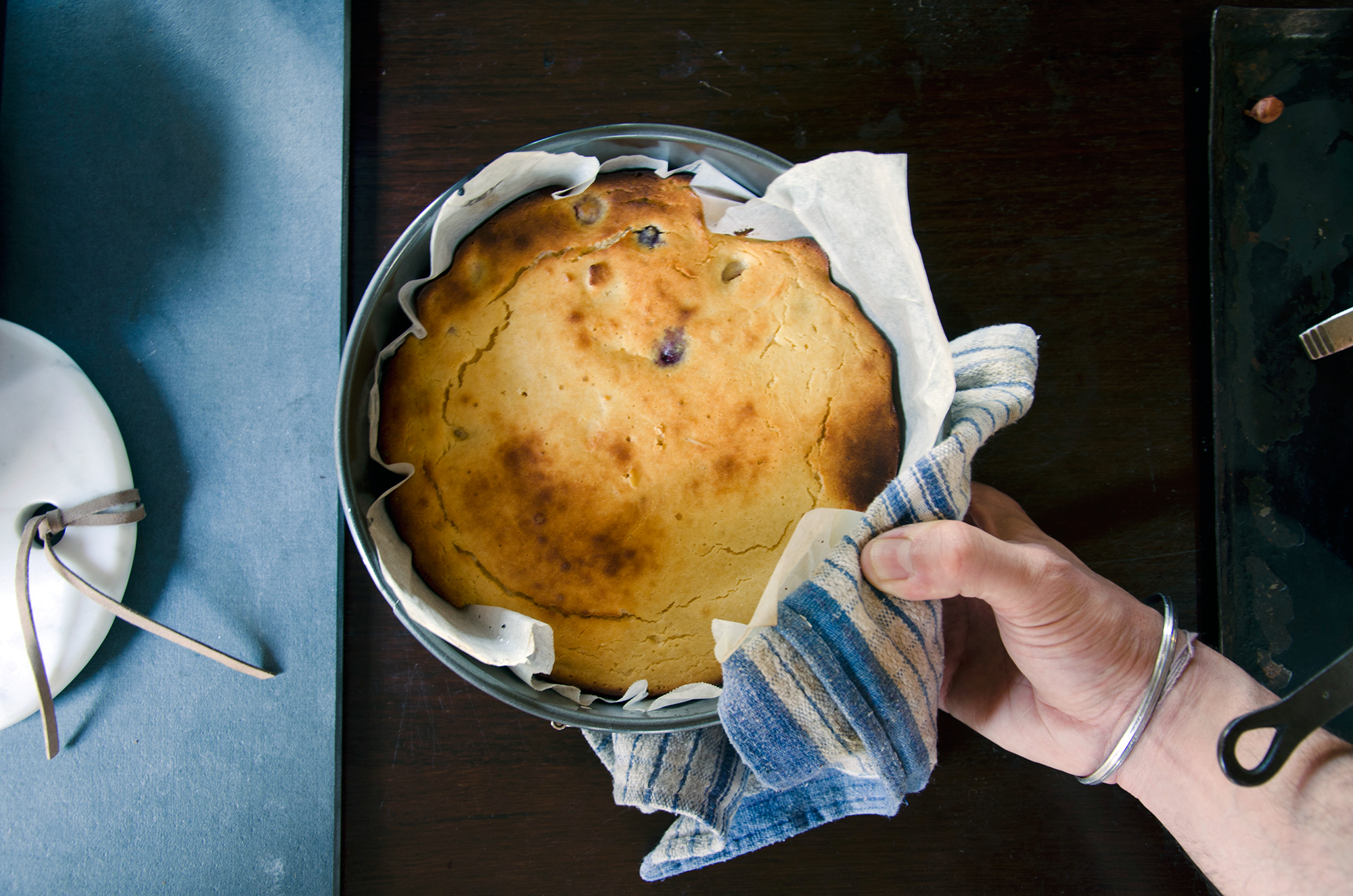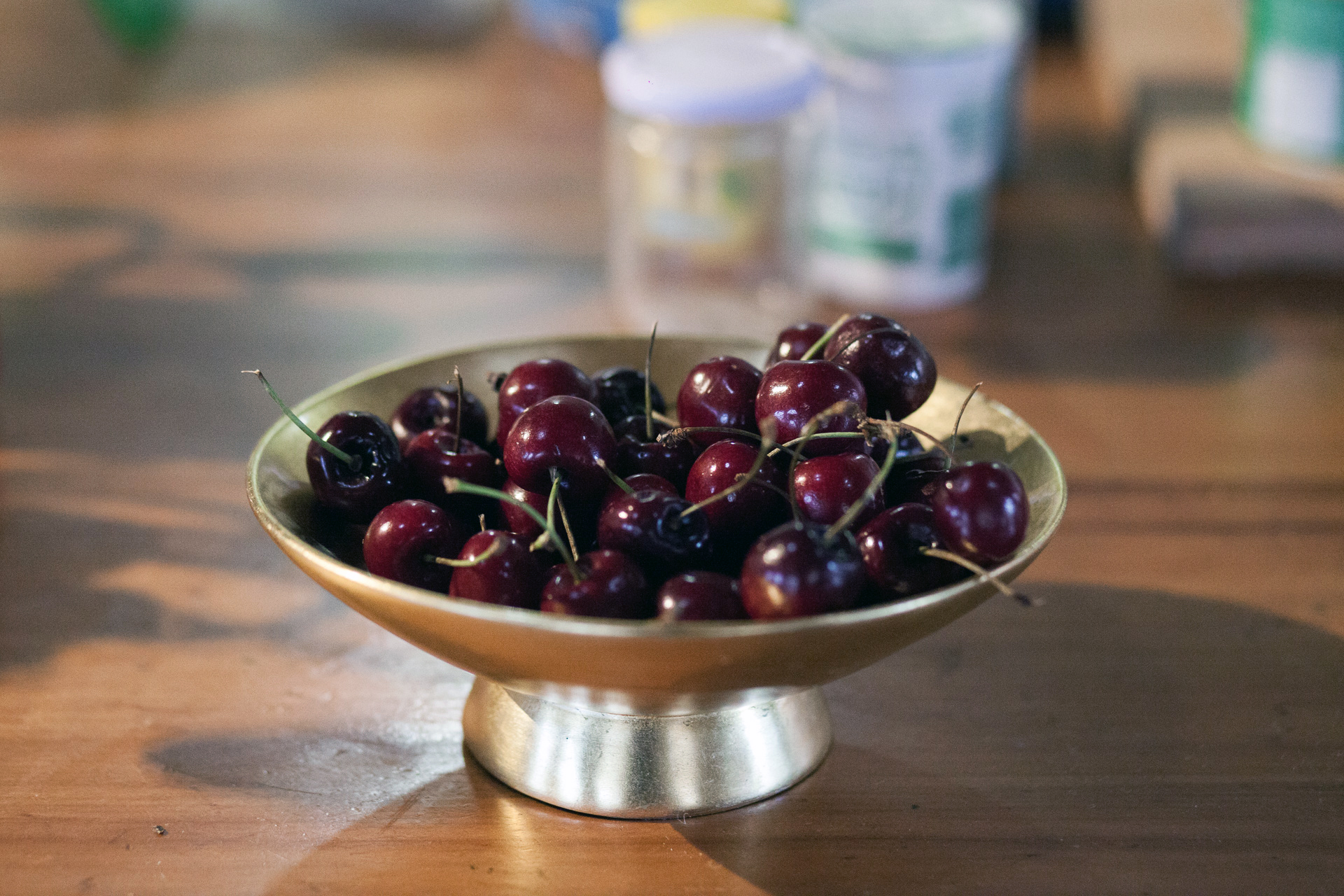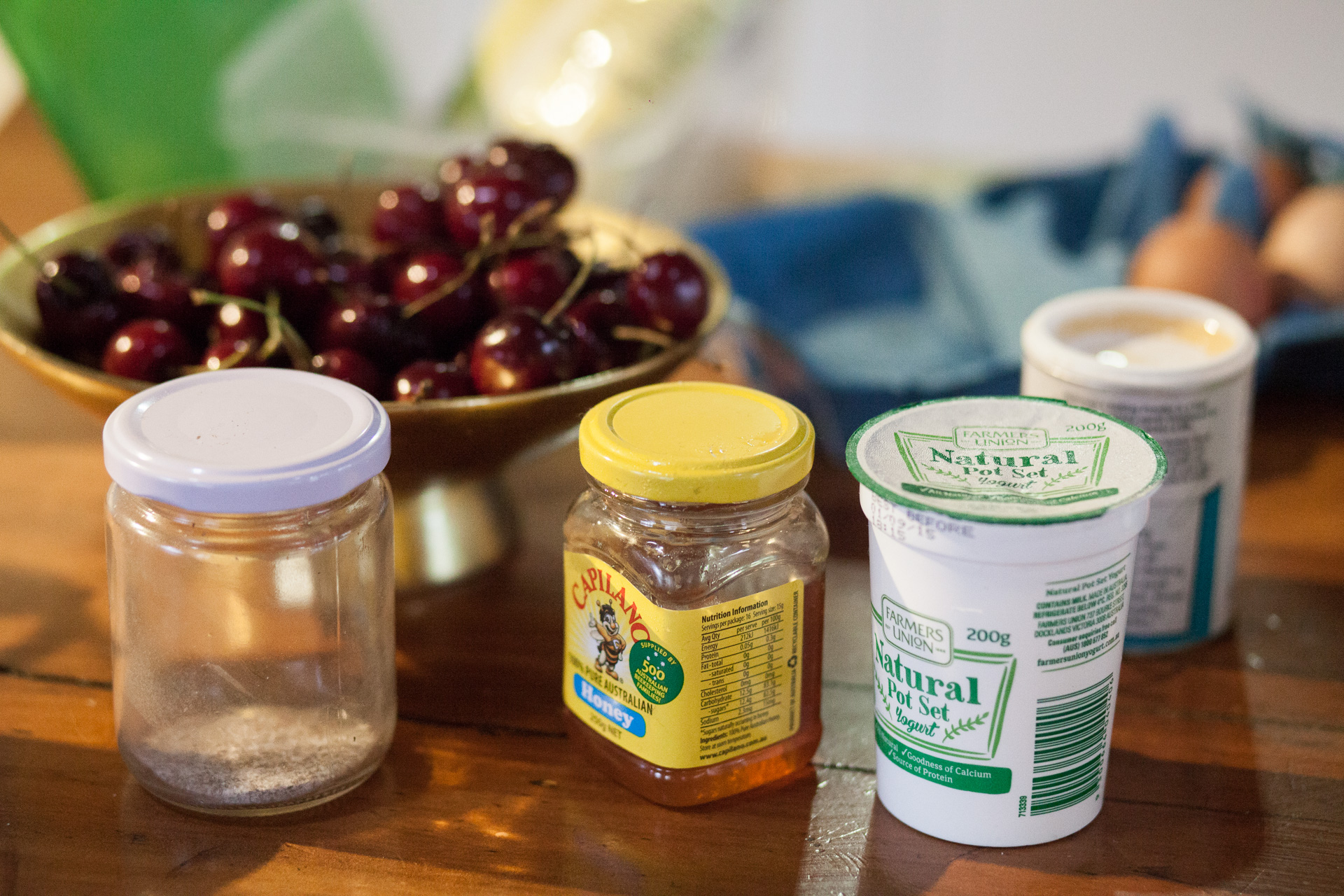 Thank you to Gian for this delicious baked improvisation. Go raid your fridges and pantries and get baking this weekend. To find out more about Gian and his work, visit his website: gianmanik.com. And, once you're done baking, check out Gian's exhibition of new paintings, 'Umbrella', at Anna Pappas Gallery.