Housing
Backyard Bungalows: Alice and Otis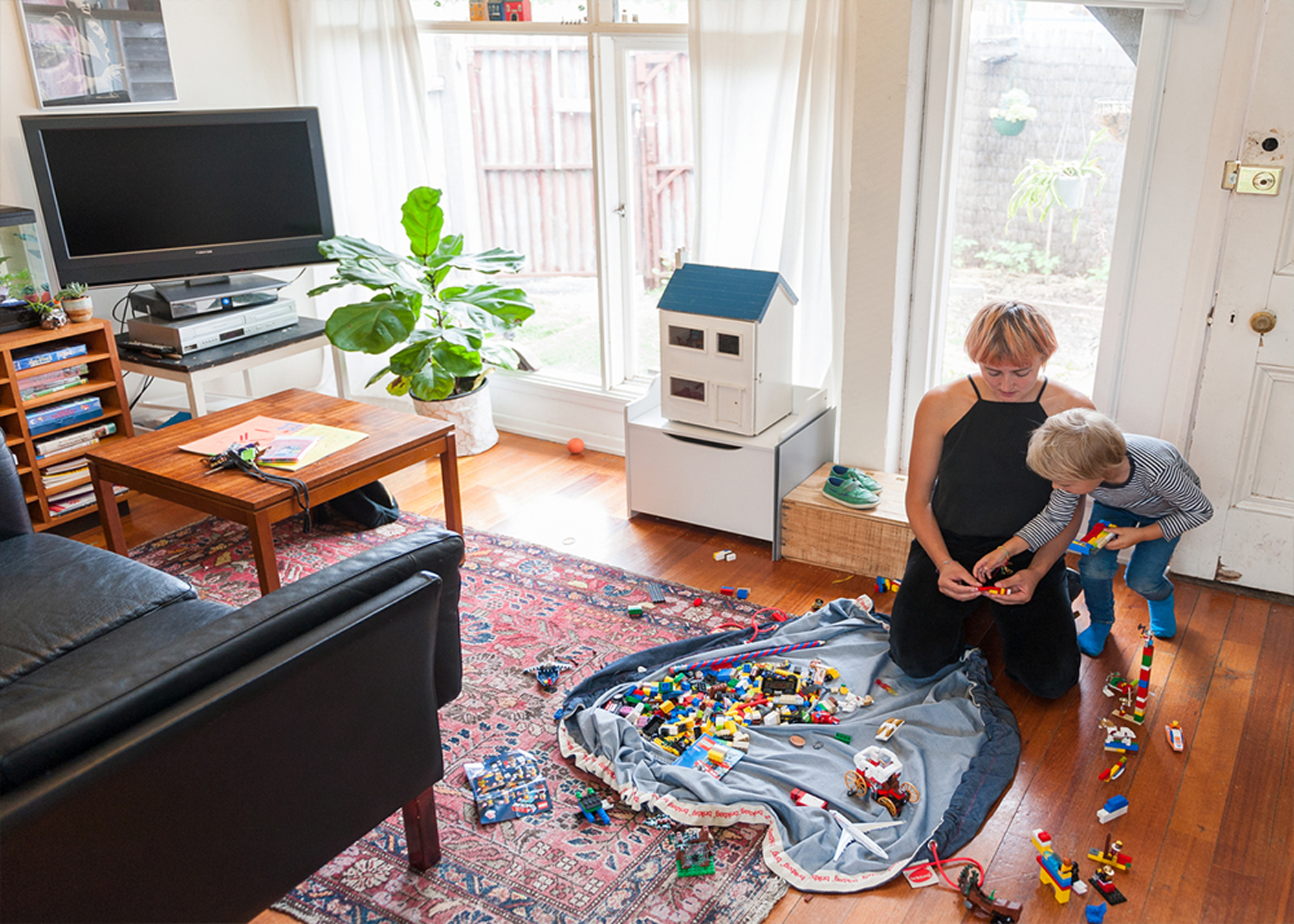 Dec 4, 2014
The second in our Backyard Bungalow series is a beautifully tiny abode belonging to Schoolhouse Studios' Alice Glenn and her pint-sized sidekick Otis, which is tucked away behind her Auntie's place in Clifton Hill. The building itself has existed for several decades, but has been coaxed into its current (very comfortable) iteration thanks to a couple of renovations over the years. Alice gives us a window into her leafy little home.
"I live in a self-contained bungalow out the back of my Auntie's house in Clifton Hill, although it feels more like a cabin in the woods. I have a window on every side of the house with an aspect onto something green and leafy and a view up into the trees from my bed. I live here with my four "and a half" year old son Otis. He has the one bedroom and my bed is in the living room.
I've been visiting my cousins in this house for almost 30 years and the cabin has always been there. It was always a mysterious place where someone unknown was living and it wasn't until about 10 years ago that I actually went inside.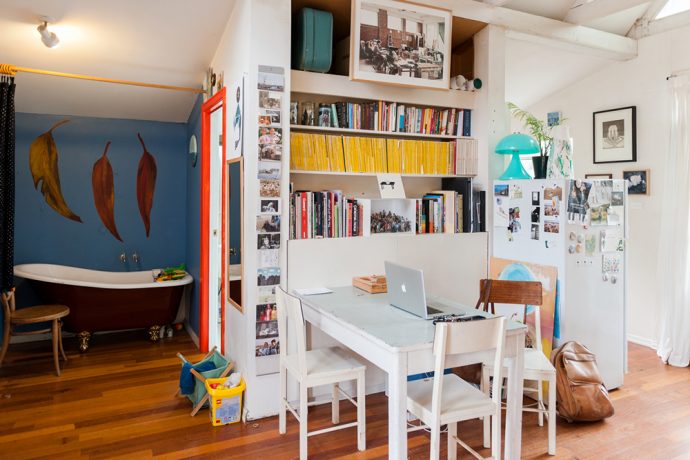 The shell of the cabin was already on the property when my Aunt bought it in 1988. They did the first renovation on it in 1989 and put in a bathroom and kitchen, but the bedroom was an addition for the arrival of my cousin Gracey's daughter Beth 10 years ago.
My Aunt Fleur and my cousin Martha (aka Banoffee) live in the front house, but there are always weary travellers dropping in for a nourishing vegetarian meal and a rom-com in front of the fire. Apart from sharing a wine in the garden and tea and scones on a Sunday morning, I do my clothes washing in the main house and borrow cake tins when the occasion arises.
This house is the perfect size for Otis and I, just enough room to spread out and make a mess – but small enough that the housework doesn't take over my life. (It takes me 10 minutes to clean up!) I love having the security of someone else living on the block and company is there if I get lonely.
I've realised that I don't want a lot of space and I think I could even go a bit smaller! Although I'm not sure how Otis will feel about that in 10 years as he hits his teens. More space equals more time on housework and more space for stuff that I don't need.
There are so many aspects of this house that I love, but the sunlight, the big trees and the company are amongst the top five. Also the high ceiling and windows on every side!"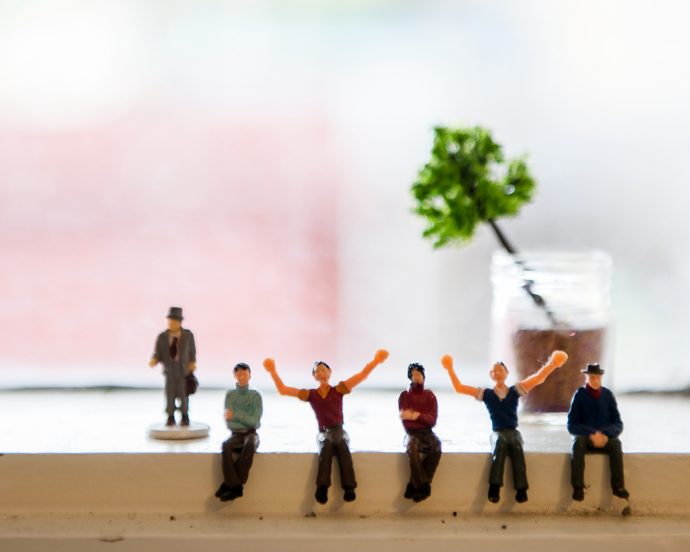 Alice says she's thought about trying to recreate her cabin on a plot of land somewhere, but for now she feels "safe and comfortable and very, very happy."
Many thanks to Alice and Otis for welcoming us inside their home. Alice co-directs dream artist complex Schoolhouse Studios along with her cousin Hazel Brown. They're now all settled in to their new location in Collingwood (with a fit-out designed by AP good mate Murray Barker) and we highly recommend popping in. All photos by the talented lensman Ben Clement.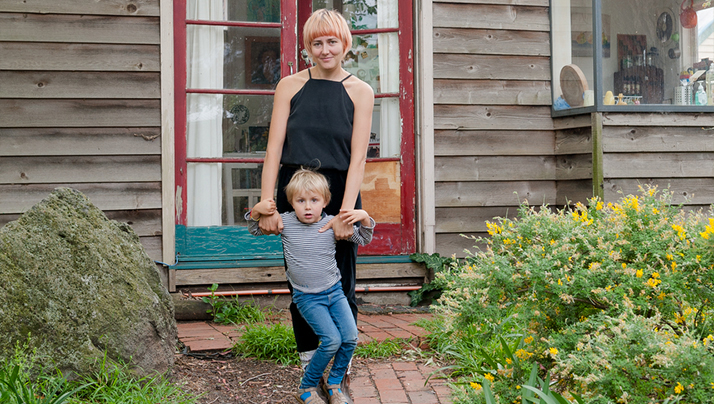 Clifton Hill cabin occupants Alice and Otis. Photo by Ben Clement.
The white walls and oodles of natural light make the space feel deceptively large. Photo by Ben Clement.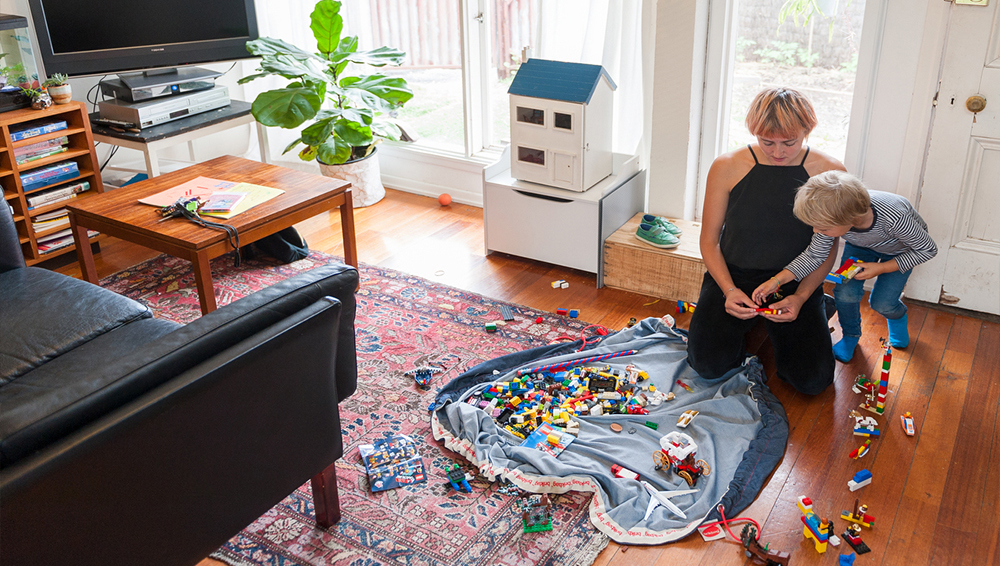 Alice says she and Otis have "just enough room to spread out and make a mess". Photo by Ben Clement.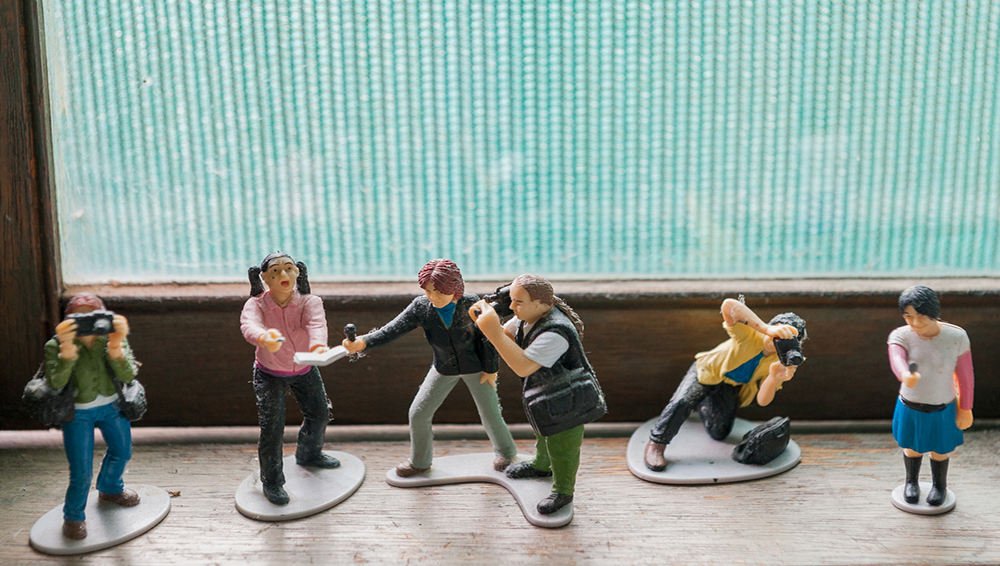 Members of the media roving the window sill. Photo by Ben Clement.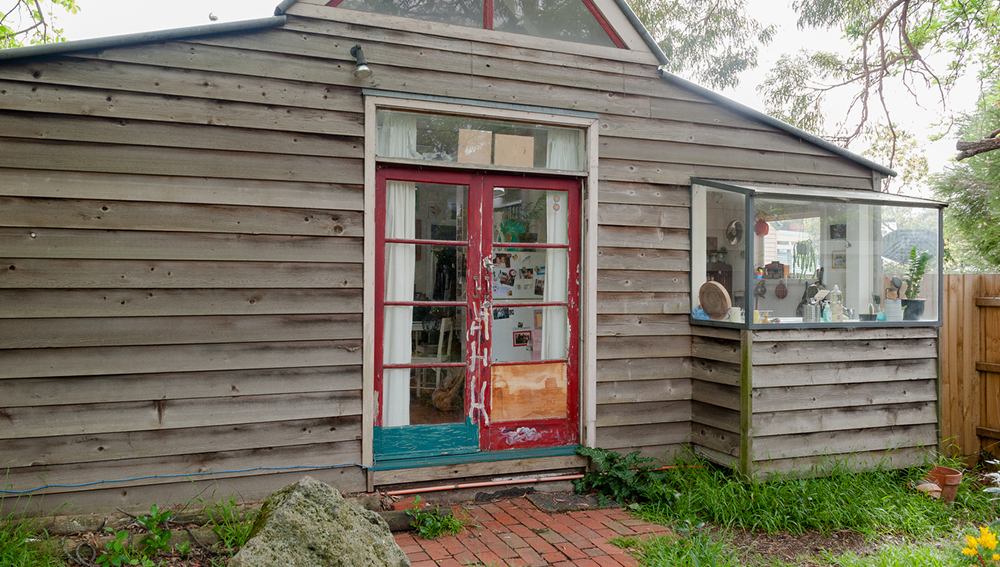 Alice's weatherboard granny flat is one of two tiny cabins on the Clifton Hill property. Photo by Ben Clement.