Impact
Bondo: Familiarity through daily use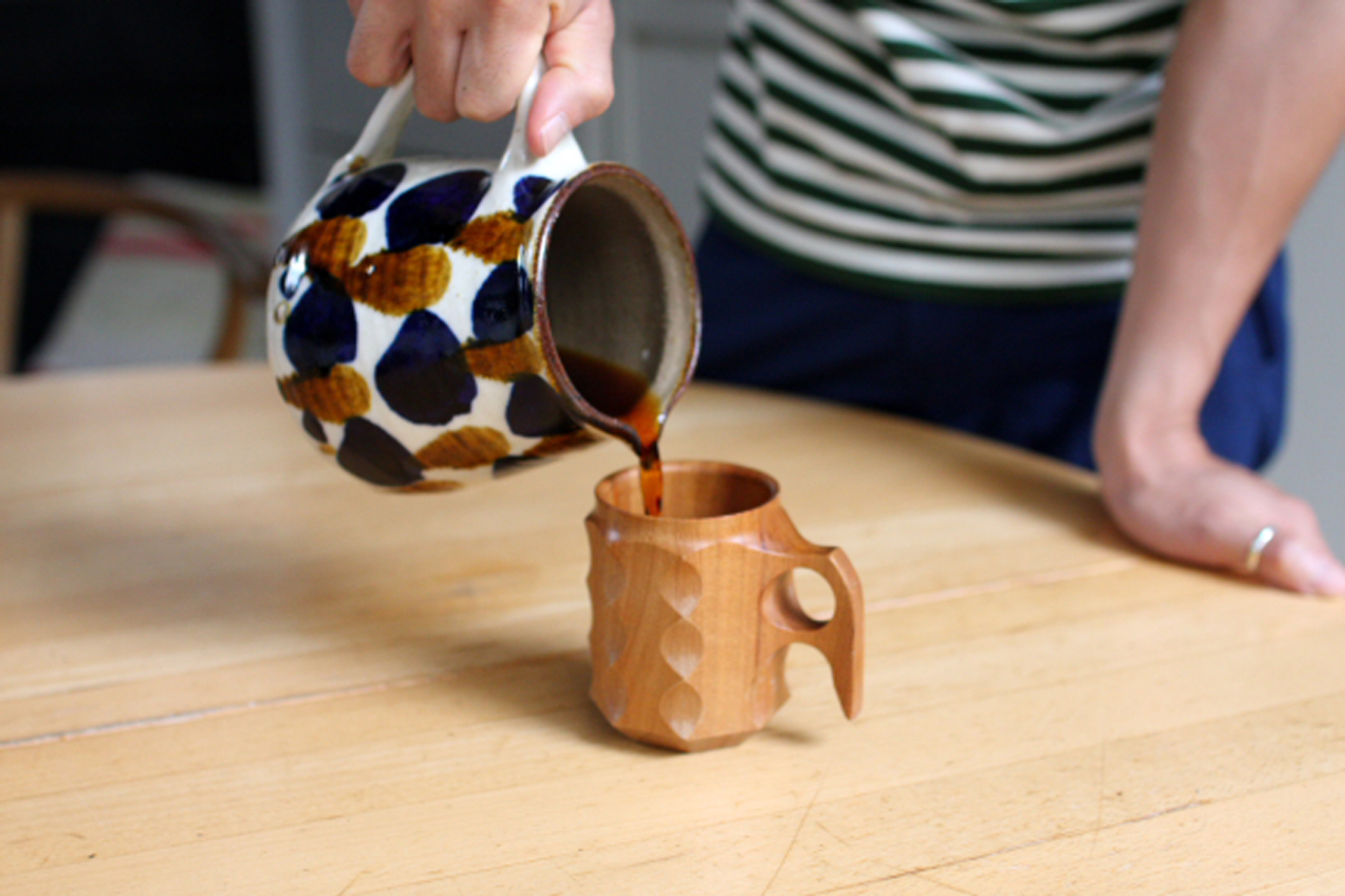 Aug 14, 2014
When I returned to Tokyo last year some of my most treasured experiences were curated either directly or indirectly by Ben Davis, an Australian writer and photographer (and editor of Thousands Tokyo) who has called Japan home for several years. He had recently spent some time exploring Kichijoji, a Chuo line outpost that rises as a metropolis compared to the more leafy suburbs you glide past on the way there, as you shoot out west from Shinjuku. It was there he discovered BONDO, a "hand made art store" that maintains a small, peaceful existence down a side street away from the frenetic lights and clatter of the main drag – one of several like-minded shops hidden in the vicinity. In Ben's first article for Assemble Papers, he revisits BONDO to interview owner Yuichi Murakami (now a good friend of his) about the iterative progression of the collection of objects he purveys, led by a long-held appreciation of the aura radiated by well-crafted things.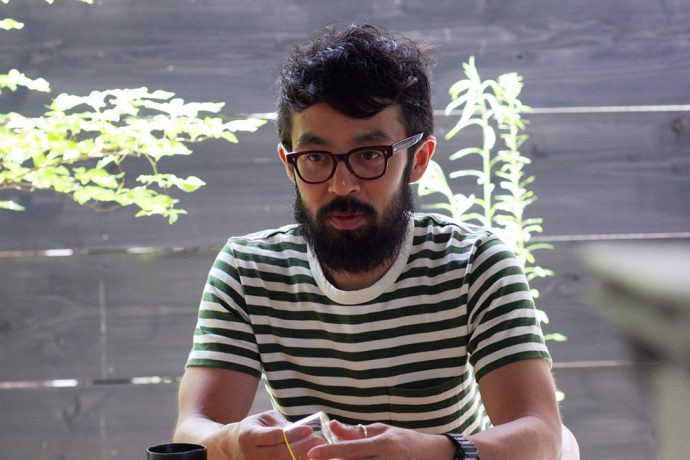 Presenting a selection of craft goods sourced from throughout Japan, BONDO sits on the edge of the maze of arcades and side streets that encircle Kichijoji Station in Tokyo's west. Over the past year I have come to know the store's owner Yuichi Murakami and often find myself intrigued by his approach to developing an independent store centred on handmade goods. Using his daily life as a filter of sorts, he assesses a variety of functional goods through use, with his own experiences forming the basis upon which he selects items to present in-store. I recently visited Yuichi at his home in inner Tokyo to discuss the store and some of the handcrafted items he has come to love.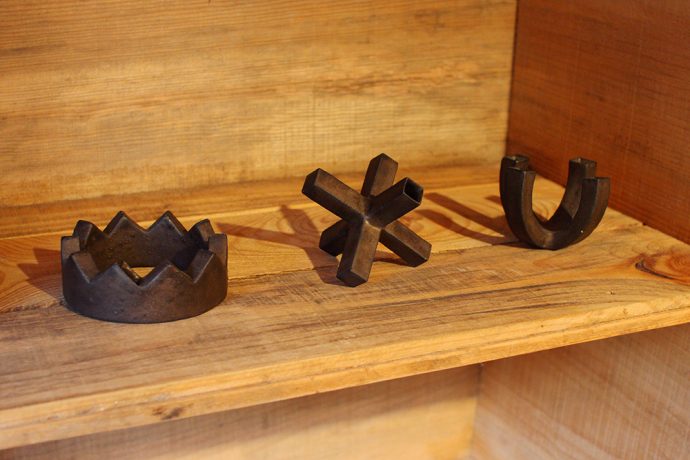 Ben Davis
With a corporate background and having spent over a decade working as a salaryman, where did your interest in craft goods come from?
Yuichi Murakami
I was working in an advertising agency and having passed the age of 30, I couldn't see myself staying there for another 30 years. I felt like I should be doing something different, but it was a matter of how to make a living. After 13 years as a salaryman, I'd forgotten what I wanted to do… and I'd forgotten what I was good at. Money aside, I realised that I had to pursue what I loved.
When I was younger – back in high school – I really loved well-made zakka (miscellaneous goods). I suppose at that age I was a little early (laughs). It was around the time when the Conran Shop first came to Tokyo. While the store has now become a bit more mainstream, it caused quite a sensation back then. As a university student I spent so much time going back and forth to buy small vases and lifestyle tools. With the exception of clothing, I really started to become interested in goods… although it was more about products than craft at that time.
BD And did this interest remain during your career in advertising?
YM Yes, but it was more about fashionable products. With craft you really have to do your research to understand what's good. There are so many solo exhibitions that are not so widely promoted. As a salaryman, craft wasn't really something I knew about.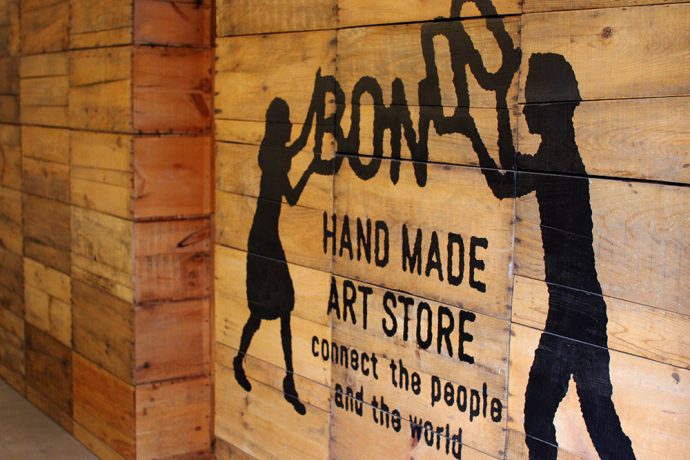 BD After leaving the corporate world, you launched BONDO as a web shop before going on to open a retail space in 2011. As a "hand made art store", why did you decide to focus especially on handcrafted goods?
YM A handmade item possesses an energy that products can't replicate. I began to purchase handmade goods and use them on a daily basis. Something as simple as morning coffee and toast become completely different. It was as though the tableware had brought out a certain richness – something that products lacked.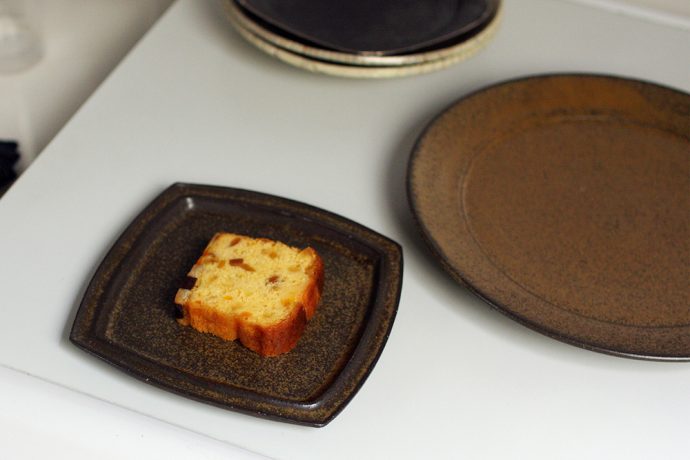 BD From the goods that you've slowly gathered and put to use, how do you go about selecting items for the store?
I don't exactly know what a typical approach is, but I imagine that a lot of buyers assess what will sell best in their store, and then approach the relevant people. In principle, I tend to work backwards. I look at the goods I use regularly and if I feel that they will resonate with my customers, I make contact with the craftsman. While I'm aware of what is stocked at other stores in Kichijoji, amongst other things, it comes back to whether or not I can relate to the craftsman's approach – that's where I begin.
YM With any craftsman, I'm generally curious about their technique, originality and what I call "societal perspective". That is, I'm quite conscious of whether they are interested in a range of things outside their craft. Japanese people generally take an earnest approach and so there is usually an understanding of technique. Also, having lived for a number of decades, they have usually developed some originality, but it's really about how this is expressed in the context of today's society. I think that craftsmen in particular give this a lot of thought and so it's something I'm always looking for.
In terms of sustainability, which is obviously an important consideration, I'm really interested as to whether craftsmen are thinking about the context their goods are being used in and within that context, what their goods can offer. Of course there are many talented people that don't necessary work with that in mind, but for me, that perspective is of great interest.
BD So you are really seeking craftsmen who employ a more holistic approach to their practice?
YM That's right. Societal perspective is not about being interested in world affairs, it's more about whether, in relation to a range of things, they have a sense of awareness.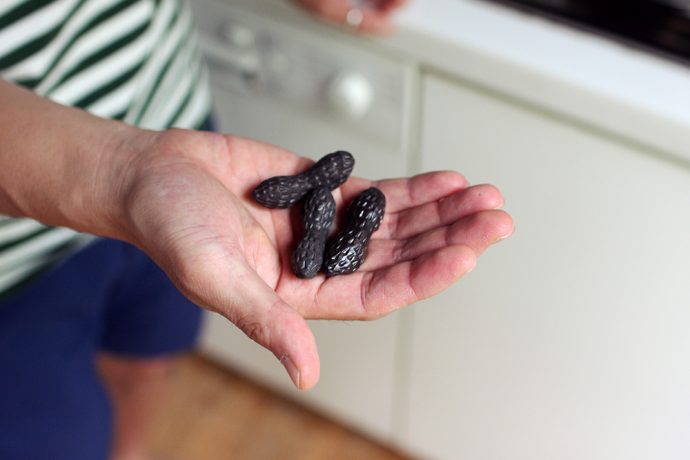 BD After seeing the variety of goods you've been using of late, I'm particularly intrigued by Norikazu Oe's peanut-shaped chopstick stands…
YM I come across a lot of people via recommendations and in this case I was introduced to Norikazu Oe by Ryota Aoki, a potter whose work is stocked at BONDO. As a craftsman, Oe is very famous for his shōyu-sashi (soy sauce bottles) and what makes them so attractive is when you start pouring, the sauce comes out in the most beautiful of curves. I had previously been making do without chopstick stands by resting my chopsticks on a bowl or on the table, but that started to feel a bit unhygienic. By chance I came across the ceramic peanuts at one of Oe's exhibitions and so I decide to purchase them to use at home. 
BD In terms of priorities, I imagine that there are probably other handcrafted items that people would purchase before chopsticks stands…
YM I think that everyone has certain things that make them feel anxious, where even a slight change could make them far more enjoyable. A lot of these things tend to get caught up in the busy-ness of daily life, but since opening the store I have found the freedom to be able to focus on improving those small things one by one.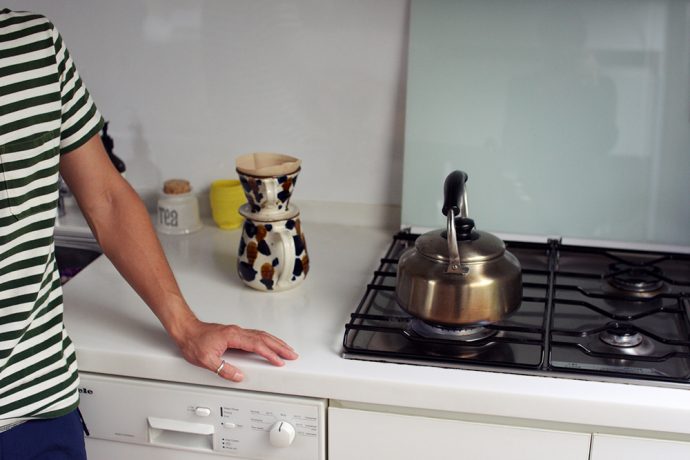 BD You've also moved on from an automated coffee machine to a hand drip setup – what brought about that change?
YM On a recent visit to Starnet in Mashiko (a famous kiln town in Tochigi Prefecture), I came across this dripper set by Taro Endo. The local pottery, mashikoyaki, is generally quite earthy and so his work stood out as being slightly uncommon. After speaking with Endo I learnt that he had actually grown up in Kichijoji, which made the pieces all the more interesting.
I'd been using a ceramic mug but having bought the dripper, the 'Jincup' (made by Kagoshima-based Jin Akihiro) seemed like a better pairing. I've found that drinking coffee from a wooden cup is a real pick-me-up. Also, the wood doesn't absorb heat and so my coffee keeps, and in winter I don't have to start with a cold cup. The fact that the wood is cut, hollowed out and then carved by hand means that it not only feels great, but the sensation of drinking is very pleasant.
While I'm not so knowledgable about coffee itself, I can see how this will progress into buying special blends and learning drip techniques.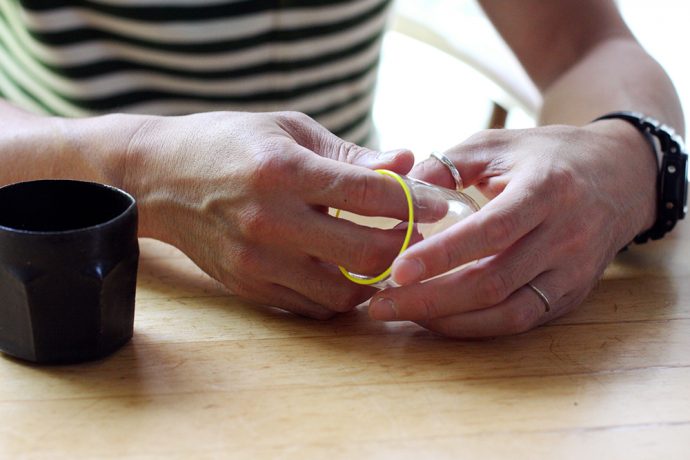 BD As you continue to discover craftsmen and grow familiar with their goods through use, how do you see BONDO progressing in the future?
YM I've maybe only realised 20-30% of what I'd like to achieve with BONDO and so in that sense, the store continues to develop – it's a work in progress. I think that a store like Roundabout (located nearby in Kichijoji), which has gradually grown over the last 15 years, is a great store because a large portion of their goods come from what owner Kazuto Kobayashi uses at home. Although our tastes are a little different, I like the idea of being able to grow a store around what I use on a daily basis.
Once I find something truly great, I don't feel like I need to keep pursuing other items from the same genre. At BONDO, I'd like to be in a position where if someone comes looking for something, I can simply say "This is the best."
Many thanks to Yuichi Murakami. All words and images by Ben Davis.