Housing
Fogo Island studios – Part 3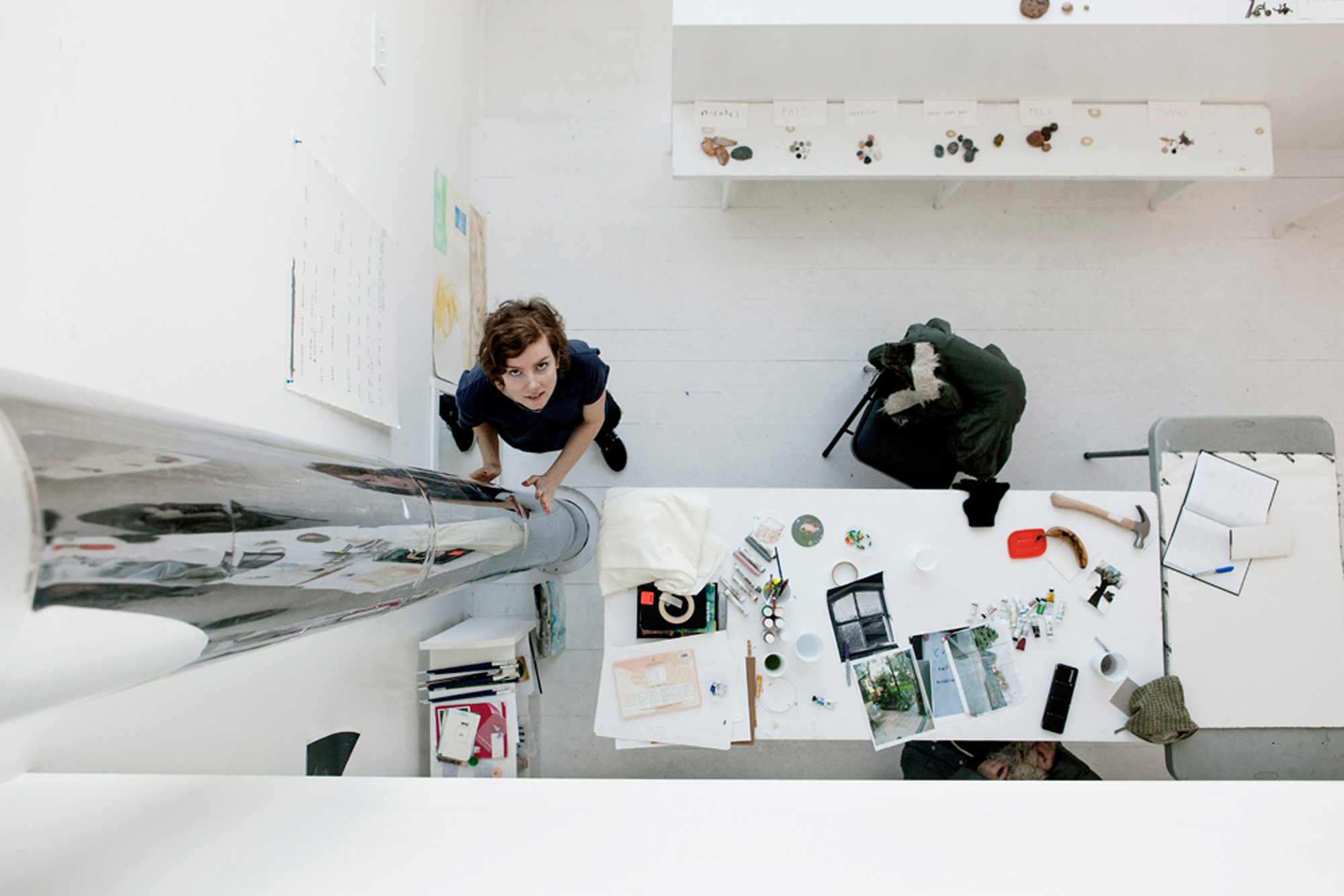 Nov 20, 2013
In the third instalment of our feature on Fogo Island studios, Georgia Nowak takes a look at Saunders Architecture's contemporary take on the artist garret – the sleek and sculptural Tower. Of all the Fogo Island studios, project carpenters agree that the Tower was one of the trickiest to build. While the Tower's geometry is simple – the plan rotates one hundred and eighty degrees in relation to the roof – its facetted finish was a delicate exercise. Several wooden maquettes and a large scale model later, the Tower Studio revealed itself and its intended construction process to all involved. Located on a stretch of rocky coastline in Shoal Bay, Fogo Island and completed in June 2011, the Tower's official inauguration was riotous and festive. Stories abound of the community and project collaborators gathering around gravity-defying flames from a roaring bonfire, toasting the Tower to a backdrop of sonorific local whale song recordings.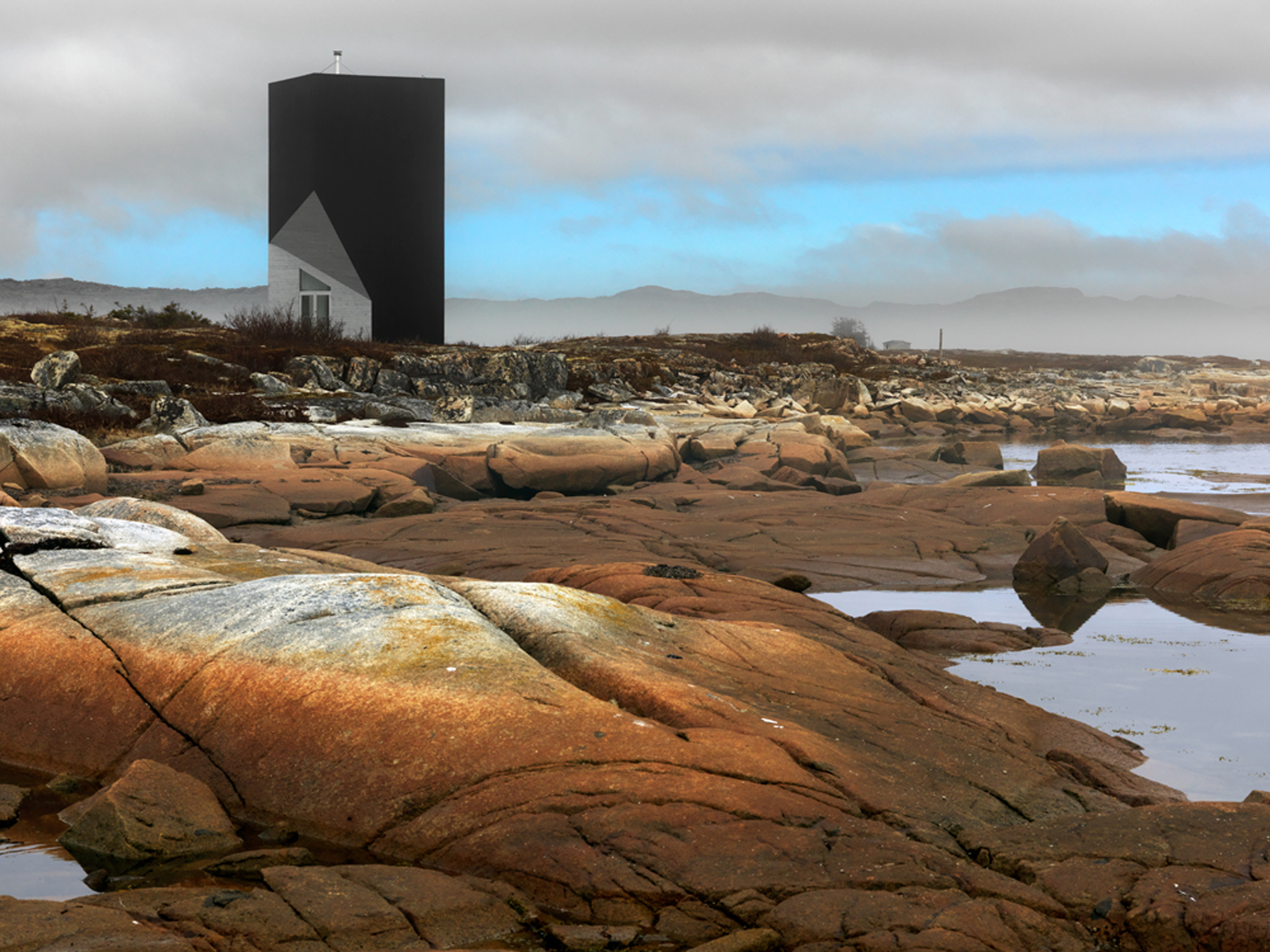 Each of the studios is located on a remote site, around 15mins walk from the nearest community. To encourage dialogue and engagement with the local community, each studio has its own 'fraternal twin', a renovated traditional Newfoundland 'saltbox' house located a short walk away. Artists can pull undisturbed all-nighters in their studios (which are all equipped with a decent kitchen, heating and basic amenities, and space enough for sleeping); balancing this intense focus with a more social stay in their saltbox when times call for the comforts of human contact.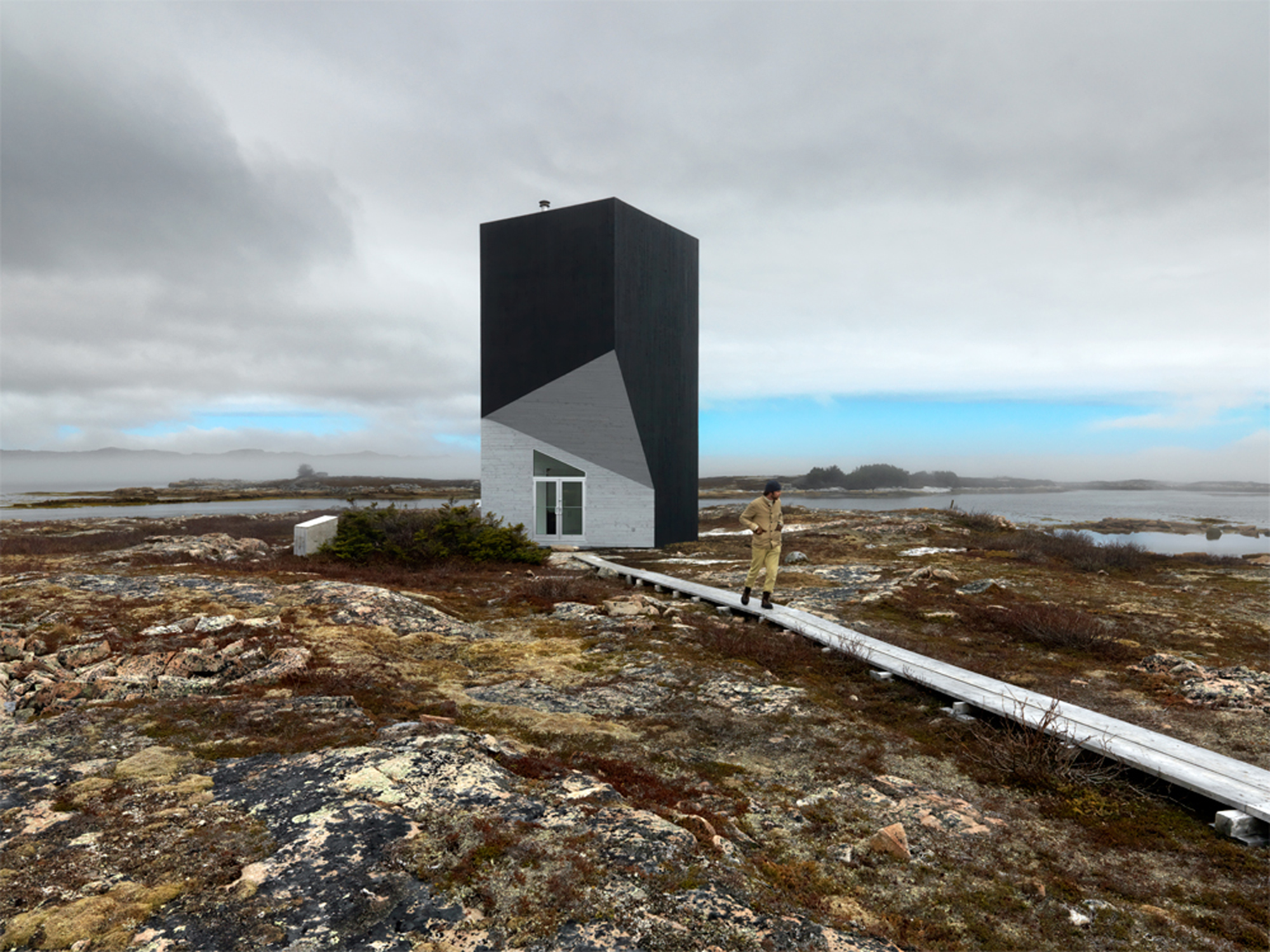 The Tower, like each of the Fogo Island artist studios, has a 'fraternal twin' – a vernacular Newfoundland 'saltbox' house located in the nearest community. A social retreat for resident artists. Photo by Bent Rene Synnevåg.
In keeping with the light-footed, ecological approach Saunders has taken across all studios, the Tower is connected to photovoltaic solar panels, composting toilets and water cisterns – off the grid, or as close to – as possible. With no roads leading to the Tower, the studio can only be reached by hiking along the Shoal Bay shore. To enable the construction process while protecting the surrounding ecosystem, a narrow wooden boardwalk was constructed from weathered planks to connect the site to the nearest road, floating above the delicate bog, cloudberries and lichens underfoot. Since the completion of the Tower, the boardwalk has been removed to further minimise the Tower's impact on the land.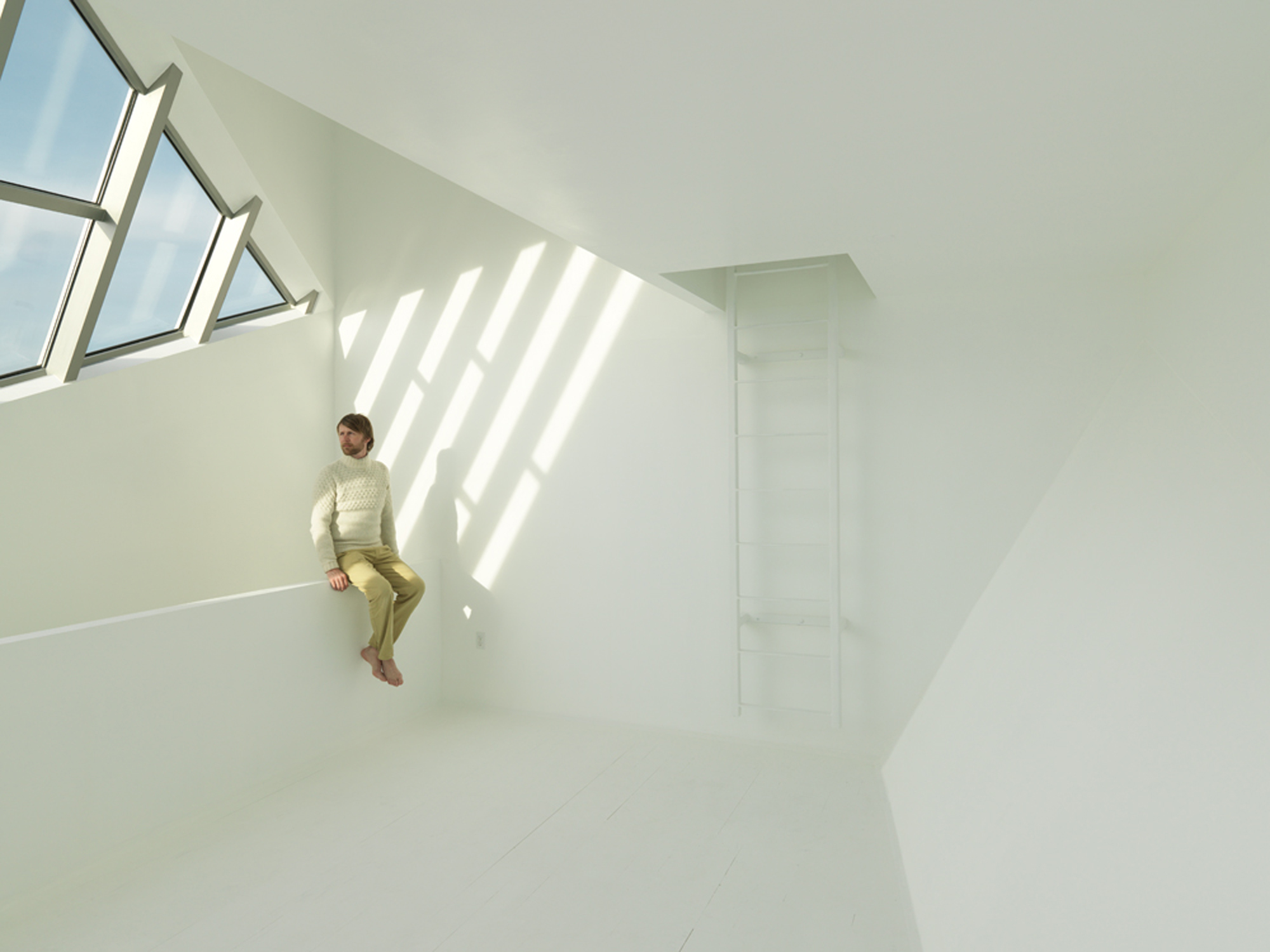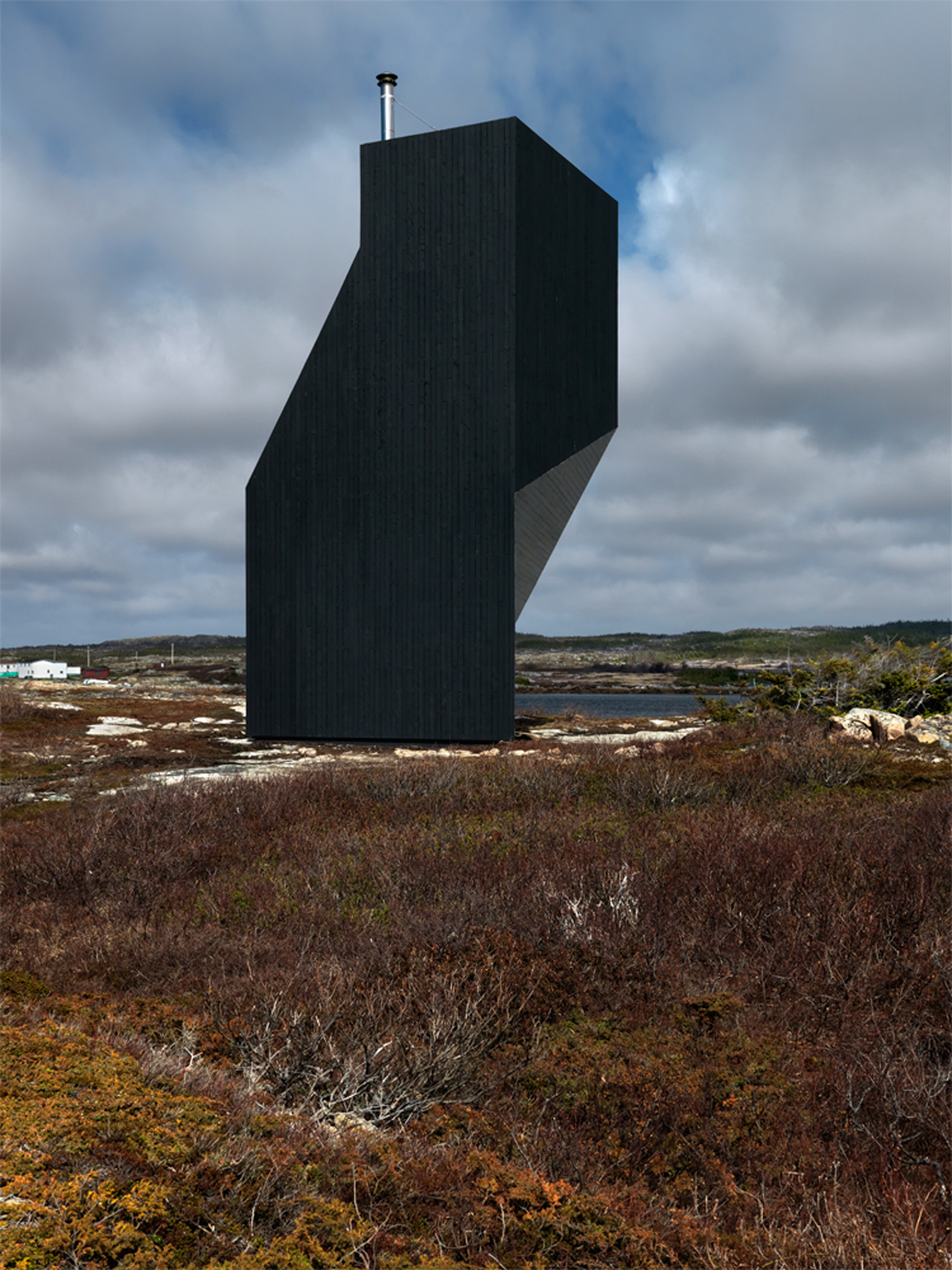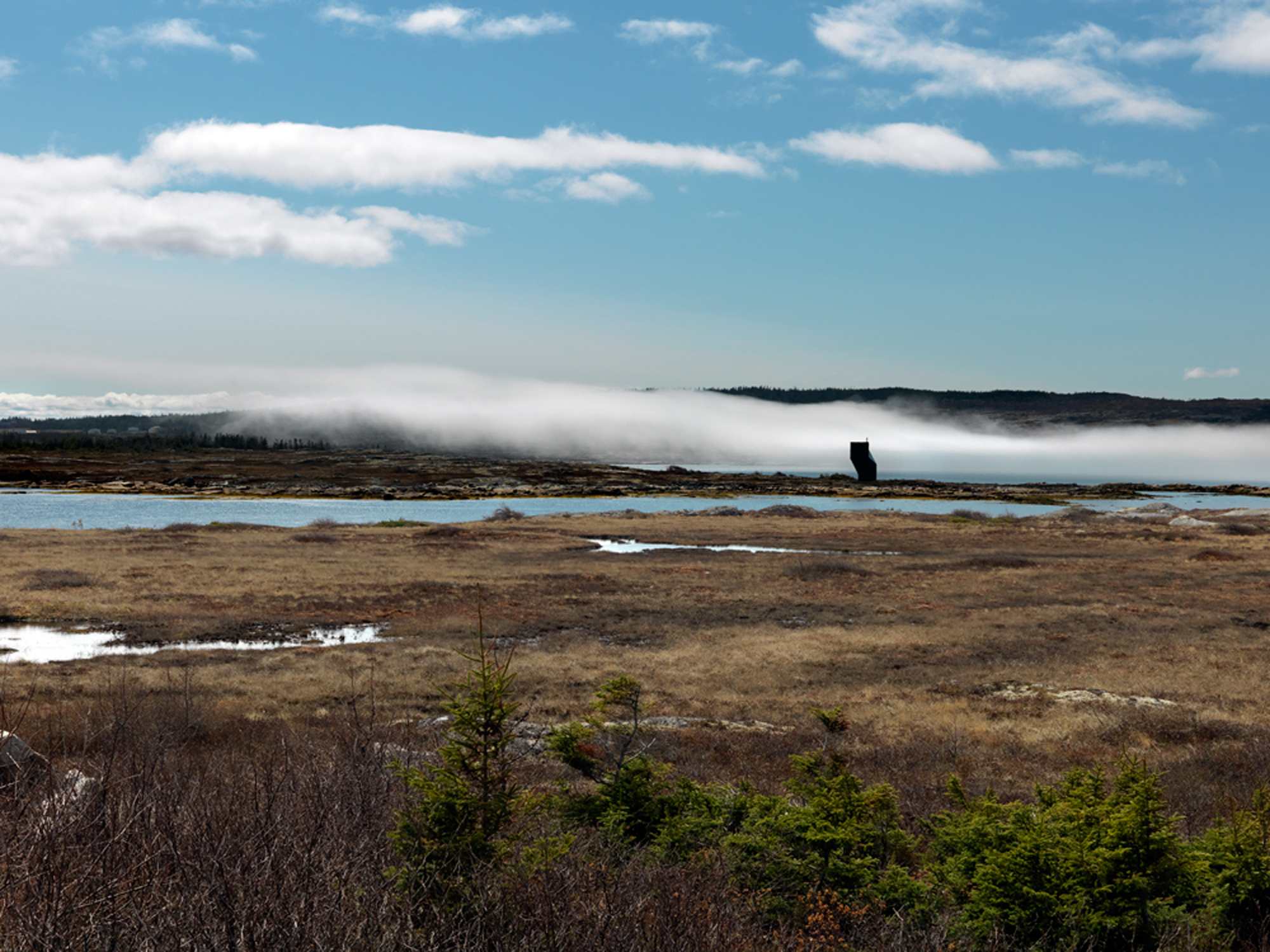 Tower
Inside Area: 47.7 m2 Total Footprint: 31.4 m2 Completed: 2011
Designing spaces for artists and other design-minded thinkers and makers is a daunting task. Offices, homes, shops or cafes are perhaps easier – the architect begins with a clear set of instructions for how the space should function or feel. For the Fogo Island artist studios, each space is dedicated to open-ended experimentation and creativity, process and exploration rather than straight-forward production or consumption. Architect Todd Saunders began by interviewing a group of artists to direct his understanding of how best to design for inspiration. "Basically, what they [artists] needed was a big white room, with natural but not direct light". The rest is left up to the artists to inhabit as they wish. The Tower Studio is not about capturing a whole view, but framing a very particular and considered outlook that makes use of northerly light. There is something to be said for providing artists with the space to feel unobstructed and unbound.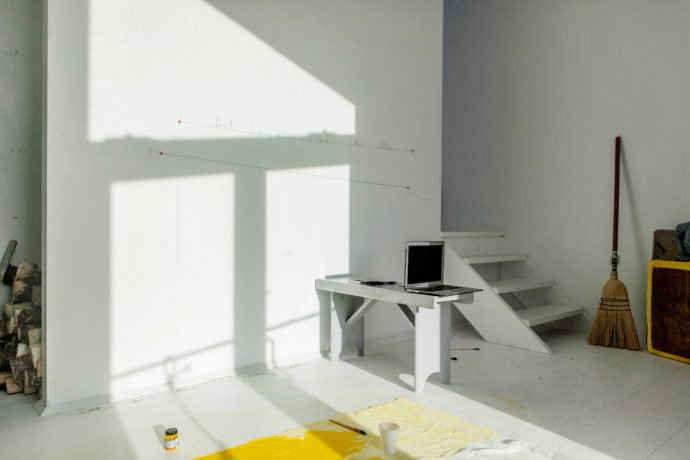 From outside, the Tower Studio appears to be a windowless black tower. It rises over three levels to an overall height of just under ten metres. The entry area contains the kitchenette, a compost toilet and wood-burning fireplace. Level two houses the studio, lit by natural light from a north-oriented skylight. A mezzanine overhead juts into the double height volume of the studio.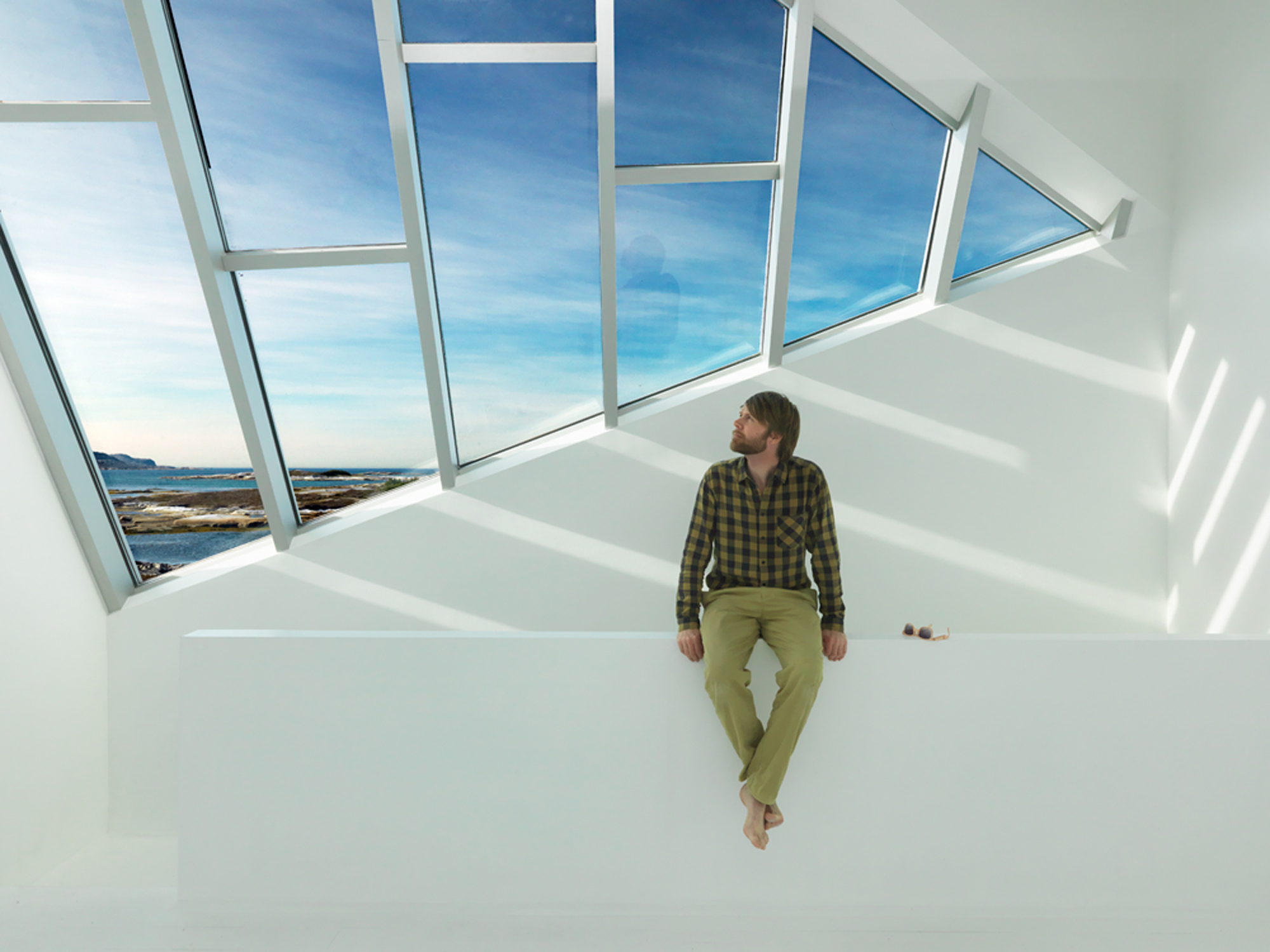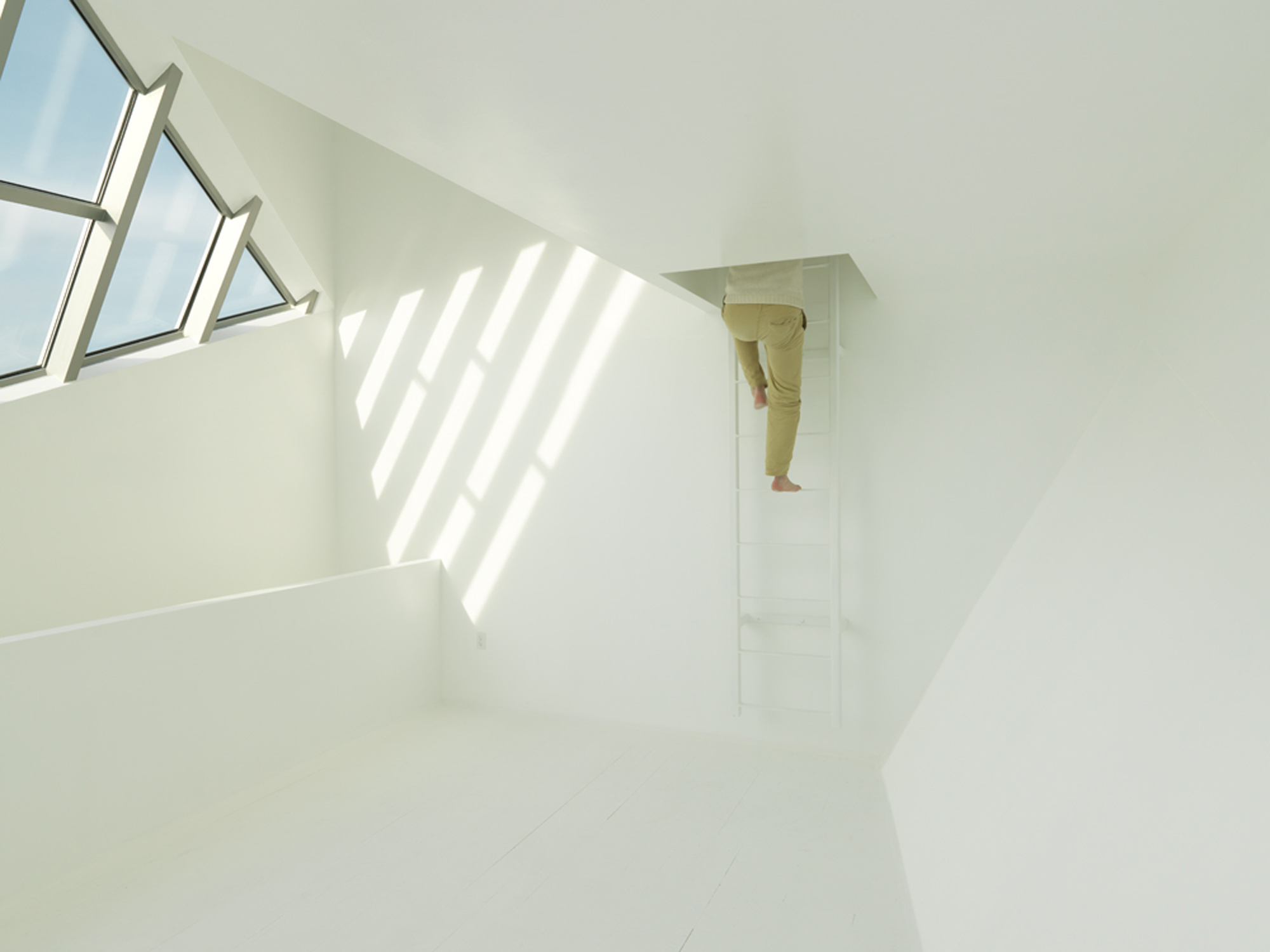 While the shell of the studio is clad in vertical spruce planks painted black, the interior is a plywood oasis of crisp white – the ultimate blank canvas. The skylight is framed perfectly, intentionally capturing a specific view, a single moment rather than the "view being everything". As Todd Saunders notes, the Tower Studio is "not a boring block – but plays tricks on your mind as it turns and follows you around, like someone is watching you the whole time."
A huge thanks again to Todd Saunders of Saunders Architecture and to Jack Stanley at Fogo Island Arts. To view more of Saunders Architecture's work, visit: saunders.no and to find out more about Fogo Island Arts, visit: fogoislandarts.ca. Photographs of the Tower Studio by Bent Rene Synnevåg and pictures of artist Kate Newby in situ by Steffen Jagenburg. Stay tuned for our fourth and final instalment of our Less is More feature on Fogo Island artist studios in the coming weeks.