Culture
Welcome to Naoshima Art Island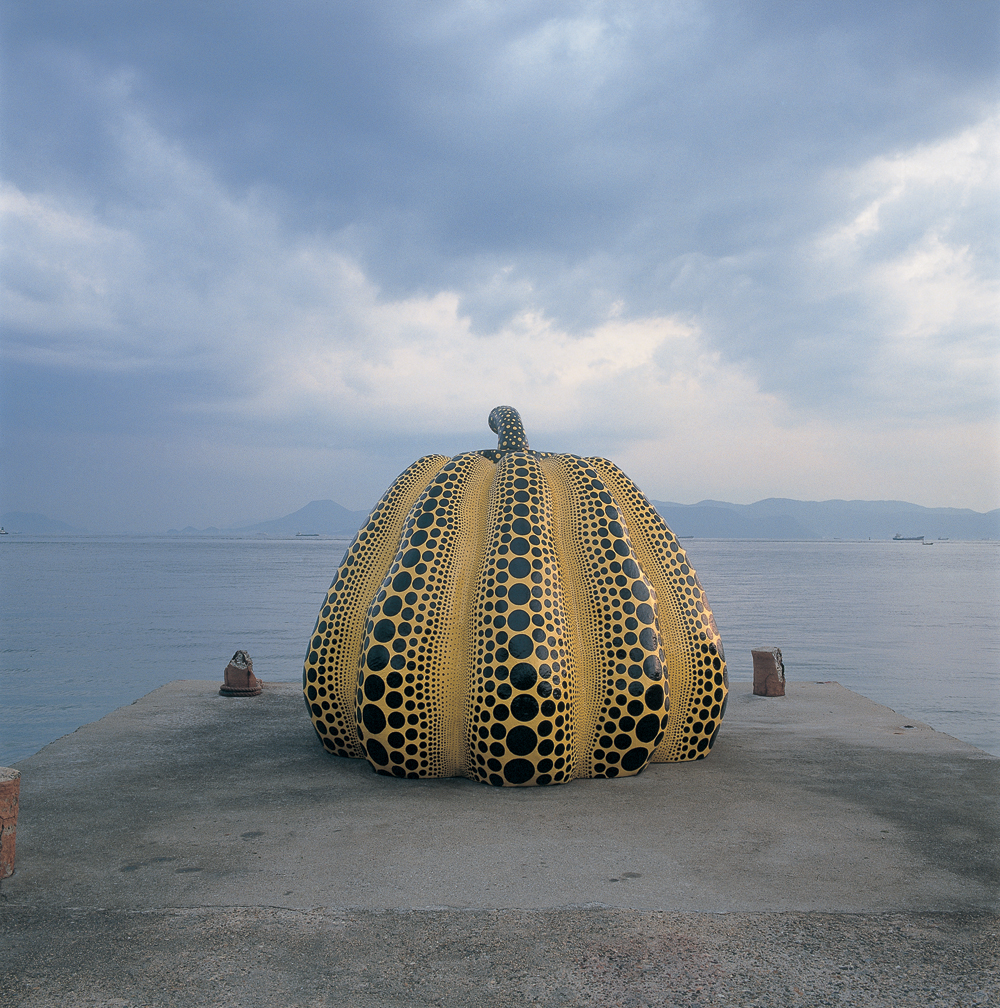 Feb 28, 2013
Described as an "Art Site", Benesse is situated on Naoshima island, in the Seto Inland Sea just a train ride from neighbouring Okayama. The uniqueness and grandeur of the island is securely acknowledged, after a short ferry trip takes you to the main inland, and upon arrival you are greeted by Yayoi Kusama's Pumpkin (2006). There's a growing popularity for private contemporary art collections to be exhibited publicly. To have a good eye in establishing a strong personal collection is a talent in itself. The innate eye and curatorial sensibility is clearly seen on Naoshima, and the additional neighbouring islands Teshima and Inujima.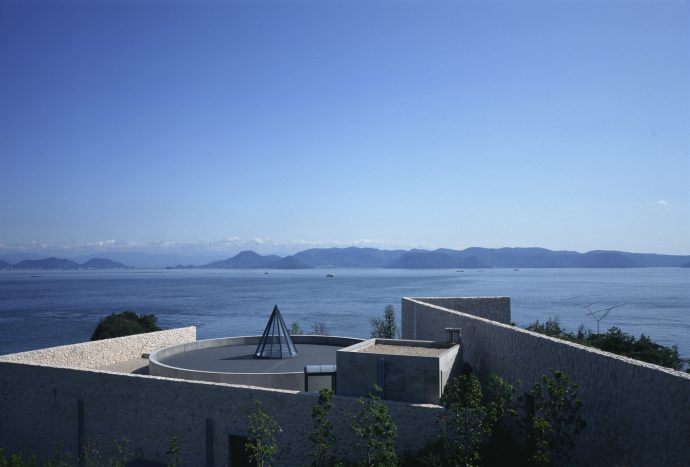 "Benesse Art Site Naoshima" is the collective term for the art-island concept, established by founder Soichiro Fukutake from Benesse Holdings, Inc. who had in conjunction, established the Naoshima Fukutake Art Museum Foundation. The Foundation also looks after Teshima and Inujima, housing notable works from SANAA's Ryue Nishizawa and artist Christian Boltanski. Fukutake, an avid collector himself whose admiration for the works of Tadao Ando saw him personally approach the renowned architect to design the island's most prominent buildings and on-site specific works. Where does one begin? The place is an incredible capture of some of the world's leading artists in impeccably designed buildings and spaces that complement the natural landscape they occupy.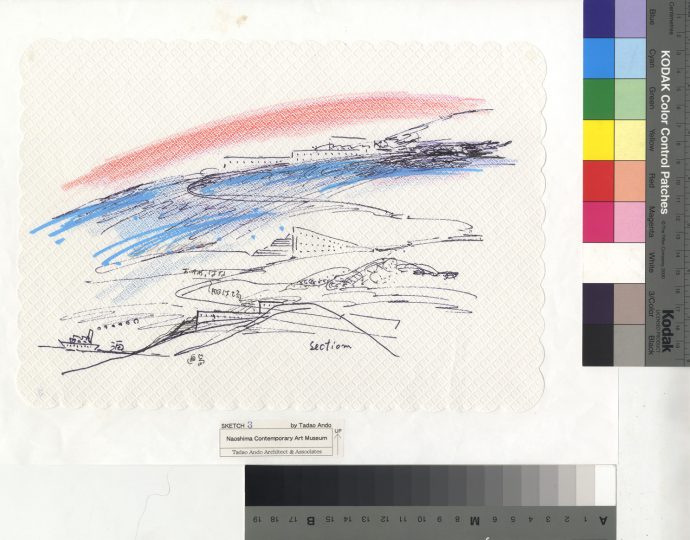 Established in 2002, the works stem from a vast collection originally accumulated by Mr Fukutake and his father, Tetsuhiko Fukutake. Soon after, commissioned works accompanied their collection and one of the most unique locations to visit in the world began. In 2009, the gallery saw 370,000 visitors on the island, and the number of both local and foreign visitors was only growing in popularity.
Scattered across the island of Naoshima are iconic site-specific pieces of work, from those contained in the Benesse House Museum or accompanying Benesse House Hotel. "Benesse", stems from the Italian translation of "well-being" and a kind of "Naoshima" way of living encouraged by the art island experience. In Benesse House Museum, you'll find Antony Gormley's Sublimate IV (2004) to pieces from Gerhardt Richter, Richard Long, Cy Twombly and Richard Prince amongst many others. Keep a close eye for Yoshihiro Suda's Weeds (2002); eerily accurate miniature wooden carvings that depict real weeds, growing from the concrete itself. The artworks all interact with the museum's natural environment and in turn, find inspiration in its architecture.
On the other side of the island, the Chichu Art Museum houses works from James Turrell, Walter De Maria, Claude Monet and incorporated works by Tadao Ando. Each area and artwork is all-encapsulating and provokes you to think to re-imagine your own physicality, playing on the manipulation of light and space, and presenting this experience as art itself. Five paintings from Monet's Water Lily series are breathtaking, exhibited in a custom-built underground gallery space, lit only by the shifting light of the sun. Innovation is key here. Old traditional houses have been minimally converted into gallery spaces in the scattered Art House Project, and the local bathhouse acts as a functional art piece by Shinro Ohtake, titled I Love Yu.
While Naoshima attracts visitors worldwide, most notably during its triennial Setouchi Art Festival, there is growing attention for neighbouring islands Teshima and Inujima. With both just a 20 minute speed boat away, Teshima features Christian Boltanski's Les Archives Du Coeur and Ryue Nishizawa of SANAA's concrete bubble collaboration with artist Rei Naito. Inujima's population of 50 residents on the island gladly volunteer their time at each exhibition space of the Art House Project piece, making it a welcoming island of discovery.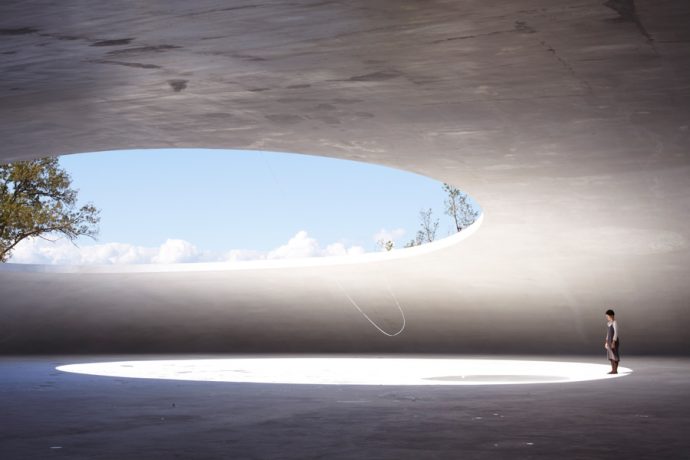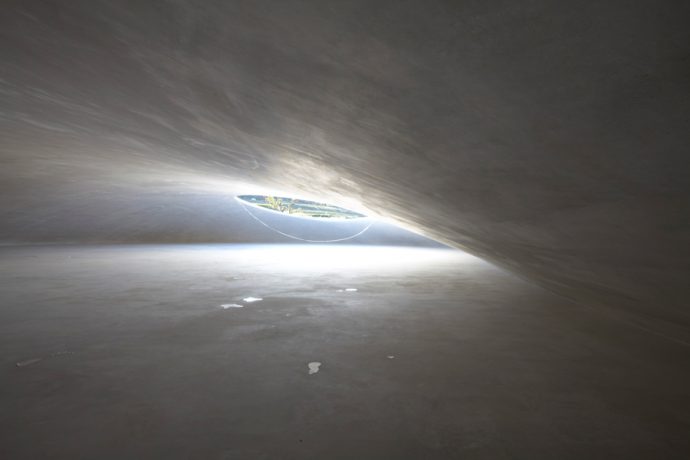 Fukutake has a serious vision for the three islands, making them an uncompromised cultural destination for creatives and curious travellers alike.
Feature image (top) of Yayoi Kusama's "Pumpkin" by Shigeo Anzai, courtesy of Benesse Art Site.
This piece was originally published in Ala Champfest issue #5, in 2012 (complete with Japanese-English translation). We are pleased to announce an ongoing collaboration with our kindred spirits at Champ Press, a London-Melbourne collaboration between talented twins Joanna and Monique Kawecki. Ala Champfest is published in A5 form biannually, featuring emerging and outstanding talent across the international art, design, fashion, travel and leisure communities. Champ has an original take on global creativity, a fine eye for beauty and a passion for publishing. We are so happy to be working together to share and pool words, images and thoughts on exceptional people and projects, such as the one above. Visit alachampfest.com for a "champion" round up of news and behind-the-scenes cultural happenings.