Sep 13, 2012
Every family has a dish that is the undisputed favourite. Cooked throughout the generations for guests in celebration of their friendship, this recipe has been passed down from my nonna (grandmother) to my father and remains our family's favourite today. This dish was published in dad's cult cookbook on provincial southern Italian cooking 'Preserving the Italian Way'. It doesn't get any better than home made.
Ingredients
2 large mellanzane (eggplants)
2-3 small hot chillies (optional)
1 cup of grated parmesan cheese
1.5 litres of passata (tomato puree)
A large handful of basil
3 large cloves of garlic
1 cup of breadcrumbs
3 bay leaves
600g of penne
Serves 4 hungry people
Cooking method
Slice the eggplants into 0.5 cm slices, lightly salt and set aside. This salting will remove some fluid and also decrease the amount of oil needed to fry them.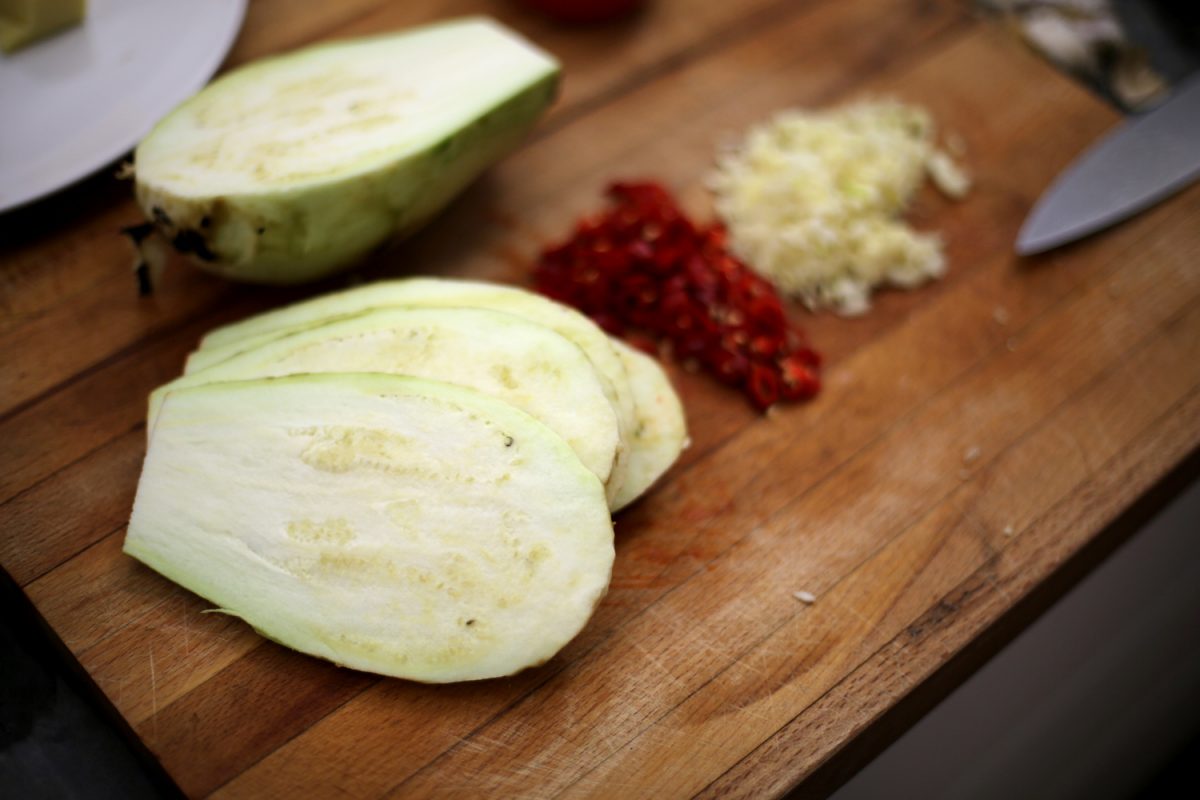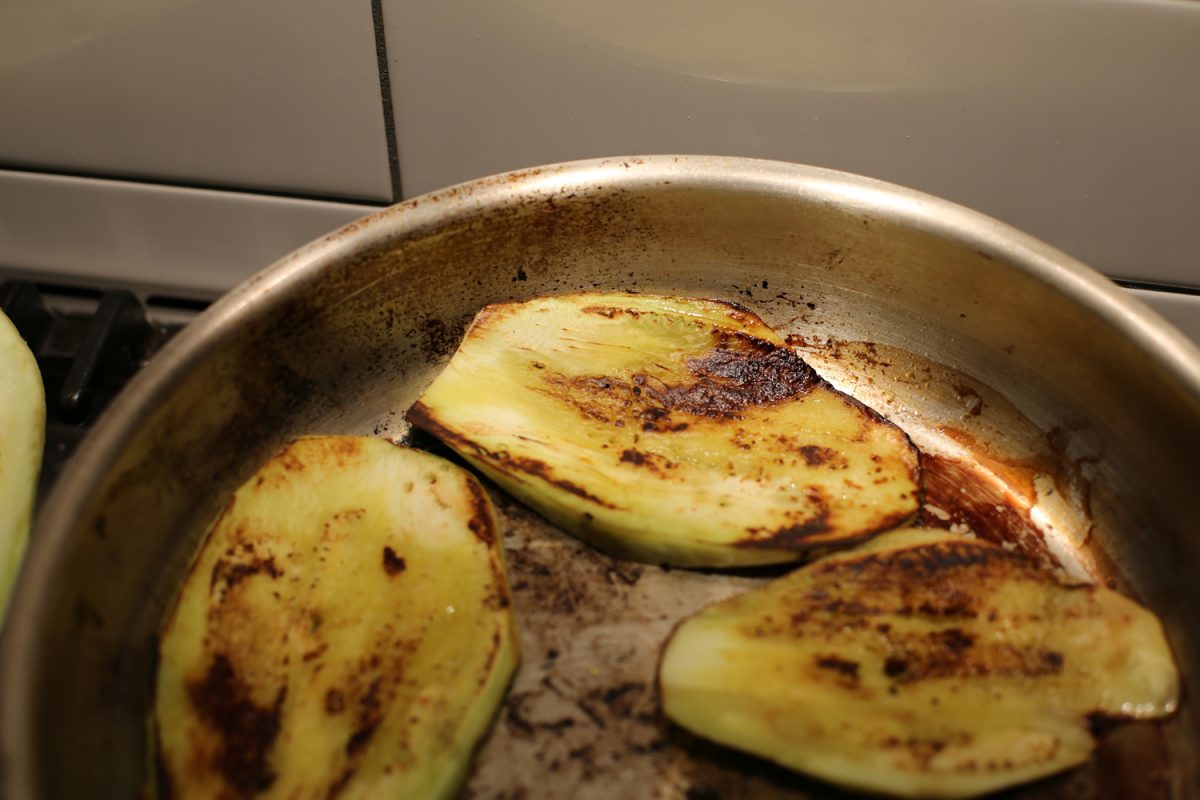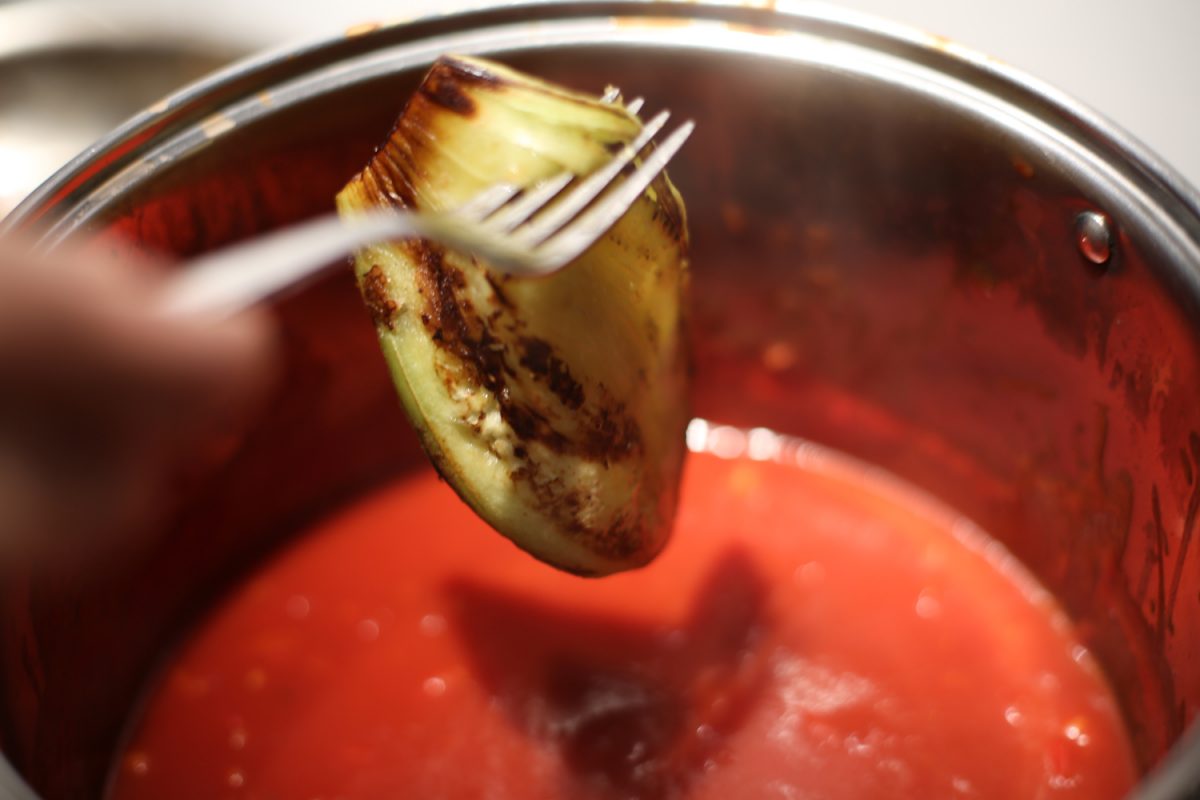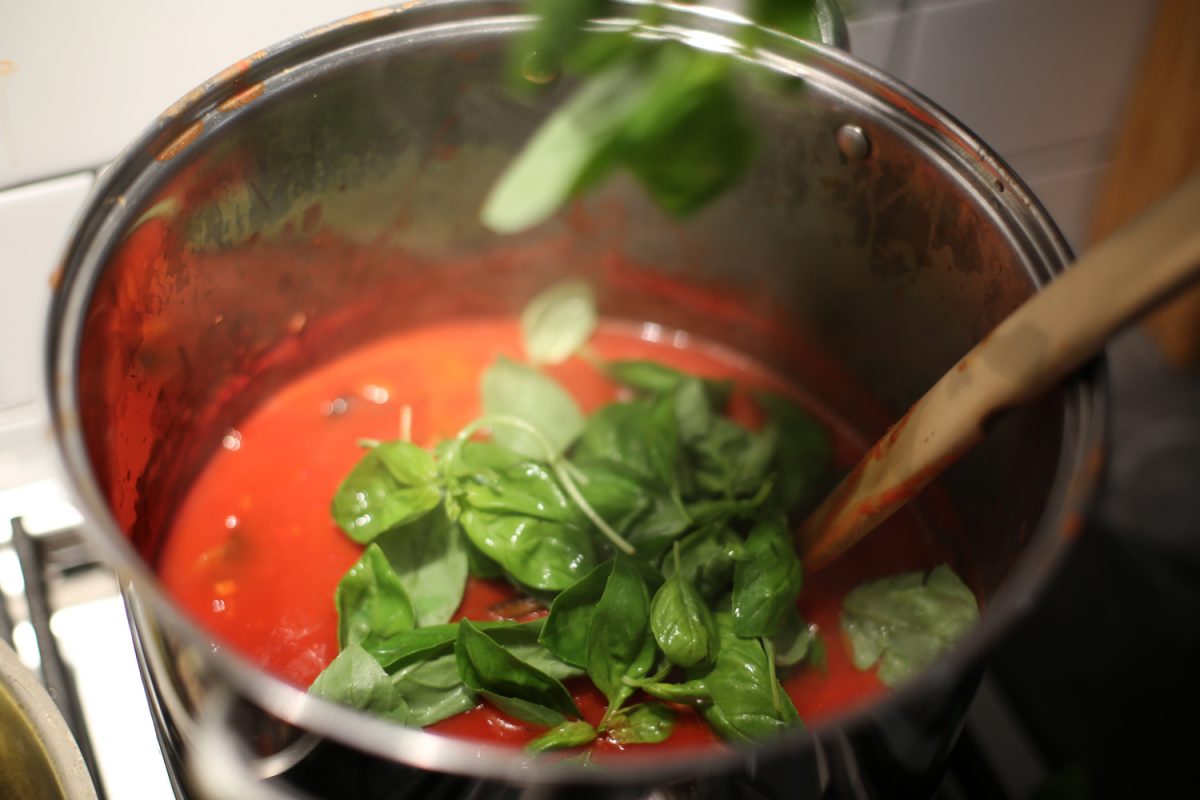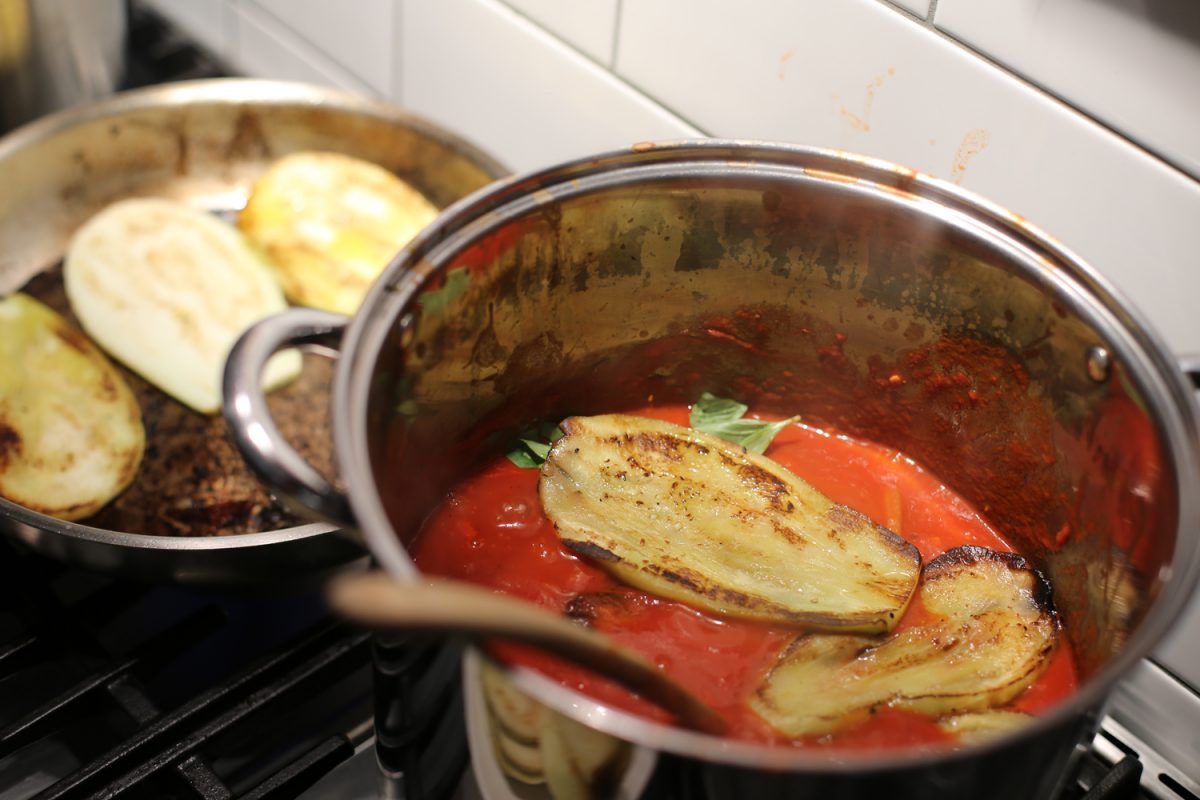 In a largish pot, fry the garlic (and chilly if you are that way inclined), add passata and bay leaves. Pat dry the eggplants. On a separate burner, place a frypan and add a generous amount of olive oil and heat. Fry each of the slices of eggplant to a golden brown and then add into the pot of sauce piece-by-piece once fried.
Allow the sauce to cook for 30 min then add breadcrumbs, parmesan cheese, fresh basil and salt to taste. Stir constantly for 3-4 mins and then reduce heat to low. Be sure to check the pot every 10 mins or so to ensure that the cheese is not sticking to the base. Cook for 1 hour. At this point the sauce will be quite thick with little bubbles coming through.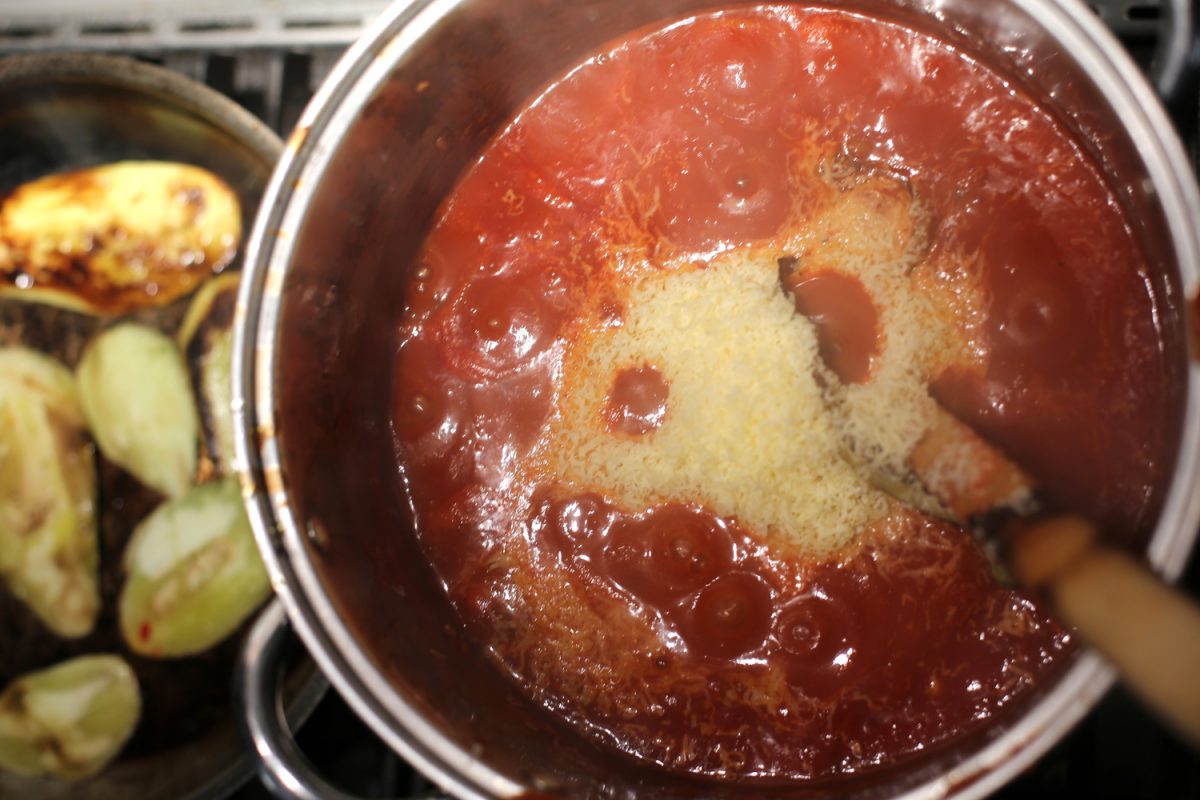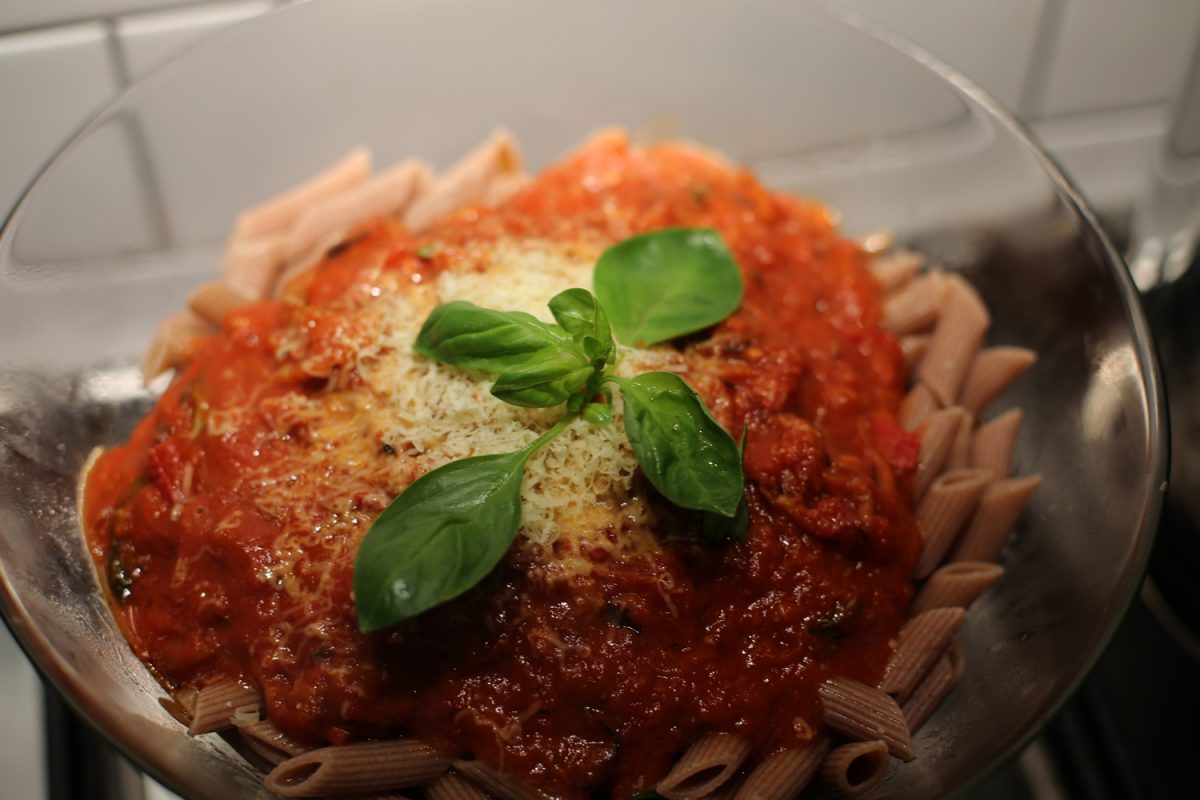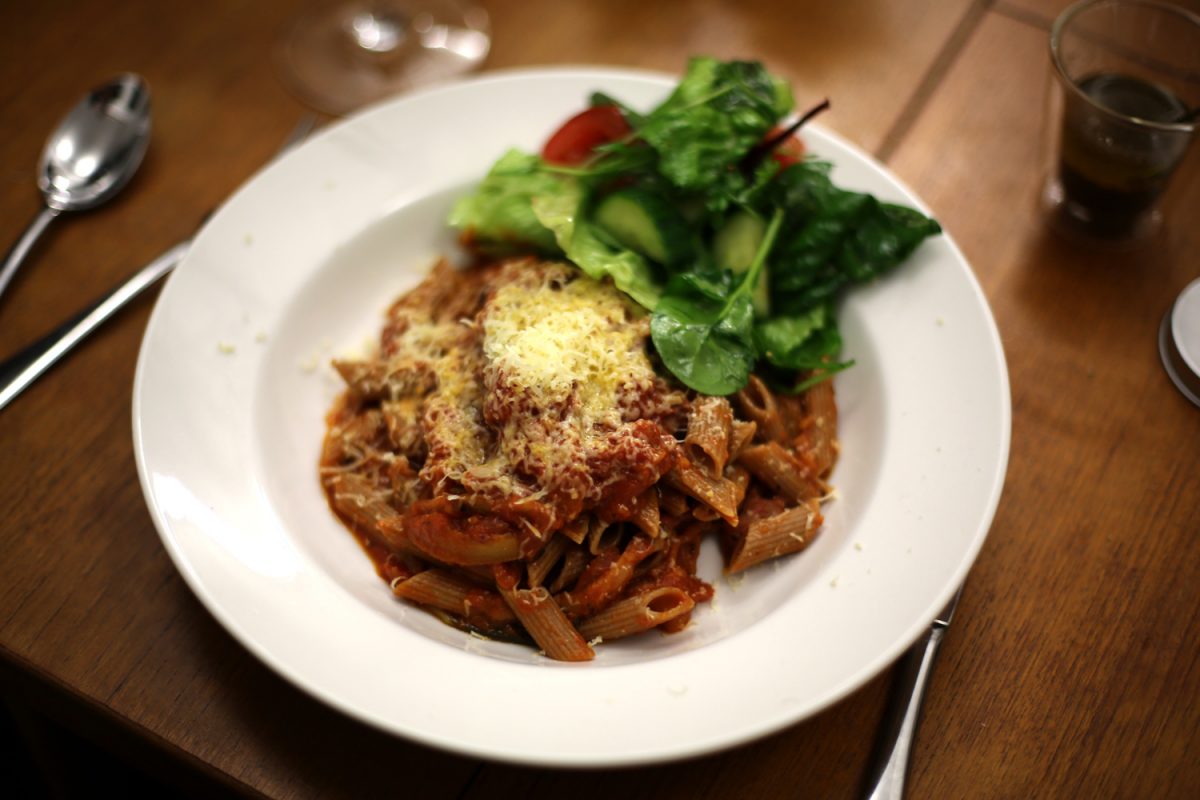 Cook penne in an abundance of water. Cool until al dente. Mix with the sauce thoroughly. Allow to stand for 2-3 mins. Serve with generous helping of the sauce on top and extra parmesan cheese. This dish is a true legend!
This sauce can also be used as a topping for bruschetta; freshly toasted bread with parmiggiana sauce, a drizzle of olive oil and a sprinkle of parmesan.