Housing
How the wellness industry found its new residency in housing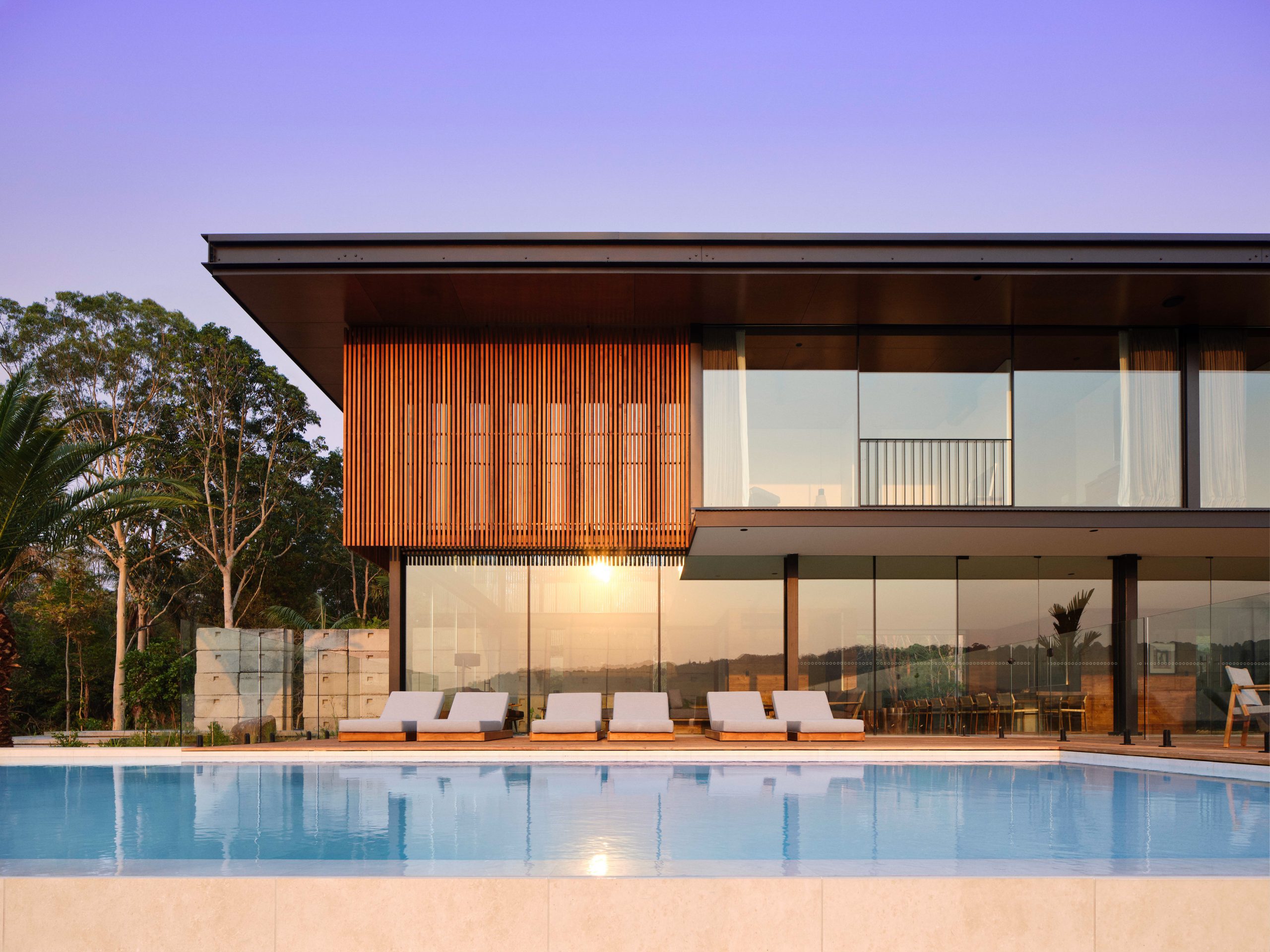 Apr 11, 2022
"Welcome to Tranquillum House," Nicole Kidman's character Masha Dmitrichenko says in the first episode of TV drama Nine Perfect Strangers. Dressed barefoot in a flowing, two-piece ecru silk dress with golden cascading hair, Kidman radiates cleanliness, composure and health. The show is set at a wellness facility that promises healing, transformation, and a therapeutic path to new introspective discoveries, and was filmed primarily at Soma in Byron Bay (best understood as the epicentre of Australian wellness). Notably, the facility's minimalist architecture plays a part in the therapy: floor-to-ceiling windows welcome the sun and offer guests much needed reflection, while exposed timber walls, ceilings and floors provide a grounding return to nature, and an open-plan design allows 'energy' to flow through. Perhaps not surprisingly, the facility was designed with input from a meditation teacher and health coach
"I've noticed an increasing awareness of how our environments can positively influence our mental wellbeing," Andrew Benn, chair of the NSW Architecture Awards 2021 jury, has previously said. "There is a trend towards tranquil spaces, often with intimate gardens or wonderfully atmospheric material choices; spaces to revitalise and take stock from our busy lives." This emphasis on tranquillity facilitates the evolution of the home into our own personal utopia. No longer spaces to simply 'eat, sleep, lounge, repeat', our homes have taken on added functions, from spaces to work in to spaces to work out in. The five residential award-winners had one resounding shared quality: a focus on wellness.
Inspired by Ayurvedic traditions and Taoist and Buddhist influences through traditional Chinese medicine, the Western perception of wellness has slowly come to encompass a holistic understanding of how our bodies, minds and spirits can be impacted by adjustments to our diets, lifestyles and other environmental factors. The last seven decades have witnessed an increasingly commodified approach to wellness, its ideologies bleeding into the consumer marketplace and transforming our approach and decision-making around beauty, fitness and food – and now architecture and design.
The Global Wellness Institute defines 'wellness architecture' as a practice where art and science collide when designing built environments "with socially conscious systems and materials to promote the harmonious balance between physical, emotional, cognitive and spiritual wellbeing while regenerating the natural environment." If wellness culture sees the body as a temple, wellness architecture provokes us to consider our homes as private temples, too. In February 2019, Victoria-based homebuilders Simonds Homes published the article 'Why wellness becomes key focus for Melbourne housing', stating that more care needs to be poured into our private domains – after all, we spend 90 percent of our time indoors and 70 percent of our health being attributable to socio-physical environments. The article's key focus was on air pollution, water contamination and artificial lighting. Of course, by 2020, wellness in the home had become not just a trend but a very real need.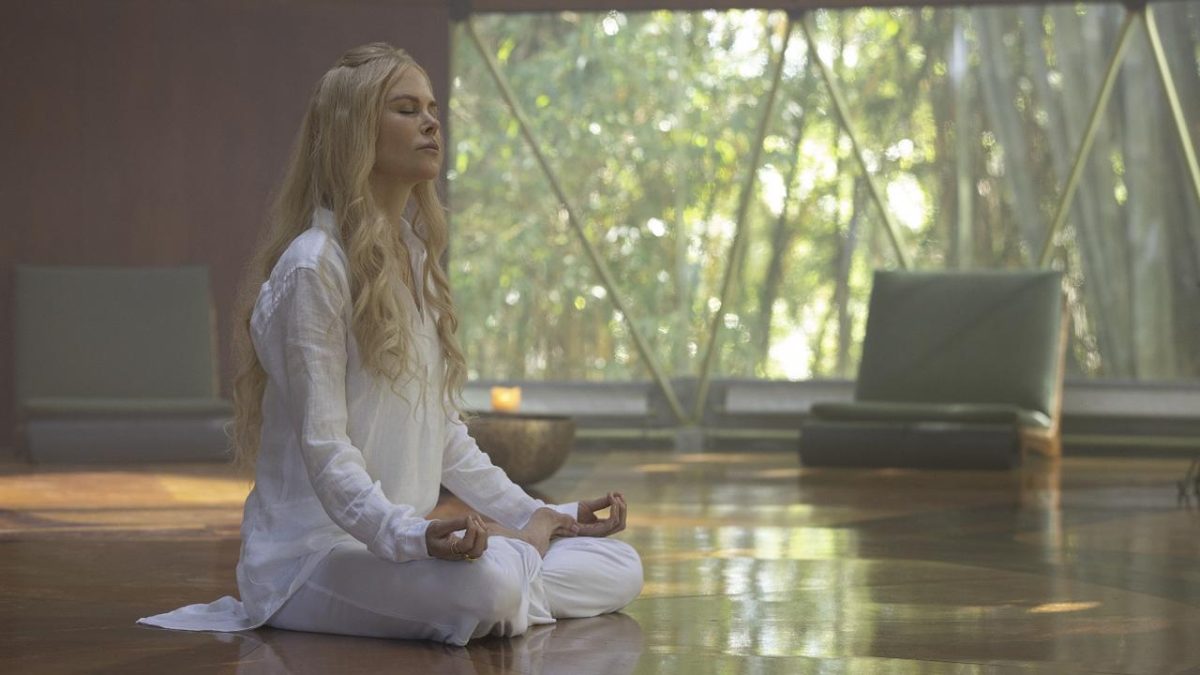 "Is it possible for people to commute on a daily basis as part of their physical exercise? What sort of infrastructure can facilitate that happening?"

Susan Thompson, UNSW
From a design perspective, predictions in the wellness space have varied from sustainability, nature, lighting, and technology to dedicated fitness spaces or integrated aromatherapy dispensers. But most experts agree that wellness design will be determined by its use of sustainable non-toxic materials, a connection and integration with the natural world, a considered use of lighting, and smart, purpose-built technologies.
Veronica Schreibeis Smith, founder of wellness architecture firm Vera Iconica and chair of the Global Wellness Institute's wellness architecture initiative, predicts another trend: spiritual moments in architecture. "It's what slows you down, what stops you, what reminds you, connects you or has introspective spaces, spaces where it's easier to contemplate thoughts or where you get to connect to [a] source or divinity or consciousness or whatever you want to call it," she Technology Designer. Nodded to in the name of the wellness sanctuary in Nine Perfect Strangers, tranquillity – this intangible yet palpable threaded element – has become the signature watermark aesthetic of wellness design.
Tranquillity is also the element most vulnerable to market forces ever eager to redefine luxury living. Here, the noble aspirations of wellness – a fuller approach to health – most easily falls prey to becoming mere commodity and aesthetic. Wellness design, much like its mother culture, risks becoming an insignia of status, defined predominately by its proximity to wealth. The key challenge lies in access: how do we ensure that well-intentioned design trends – sustainability, nature, lighting and technology – aren't reserved solely for the elite? How do we ensure that the benefits of embedding holistic health into the built environment are absorbed by all?
Addressing these questions might mean taking a step back and asking whether the goals of wellness design might be better achieved through more considered and sustainable town planning. Would intimate private gardens be beneficial if we all had greater and more equitable access to parks? Are inbuilt air purification systems necessary in a community that successfully advocates for clean air? Much like mainstream wellness culture more broadly, residential wellness design perhaps represents the privatisation of wellbeing: where holistic health decisions are secured via individual interventions and purchases in place of systemic reform and community-orientated solutions.
Situating health within urban planning has been a long time in the making – "well before the wellness industry got hold of it," says Susan Thompson, professor of planning and associate director of the City Futures Research Centre at UNSW. Professor Thompson has been working with health experts for years, asking: how does the built environment support people being healthy and well as part of everyday living? The purpose, she explains, is to reduce risk of major chronic and physical diseases, but also to support mental health.
A healthy environment is underpinned by four pillars: physical activity in the everyday, access to healthy foods, social connectivity, and advocacy for a healthy planet. Professor Thompson's work explores how the home in its holistic sense – in the context of the local environment – can facilitate a healthy citizenry; "Is it possible, for example, for people to commute on a daily basis as part of their physical exercise? What sort of infrastructure can facilitate that happening?" She tells me the pandemic ushered a reinvestment into the idea of the neighbourhood. Though successive lockdowns were undeniably rough, they had a localising effect: residents were using and activating local spaces in new and profoundly important ways – opening doors to exercise, greenery and social cohesiveness.
Research has long pointed to the significant role green spaces have on improving our mental health, but it is critical that urban design gets it right. This means an investment in public infrastructure: shade, seating, accessible bathrooms. "Successful parks and urban green spaces encourage us to linger, to rest, to walk for longer. That, in turn, provides the time to maximise restorative mental benefits," writes Zoe Myers of the Urban Design Research Centre.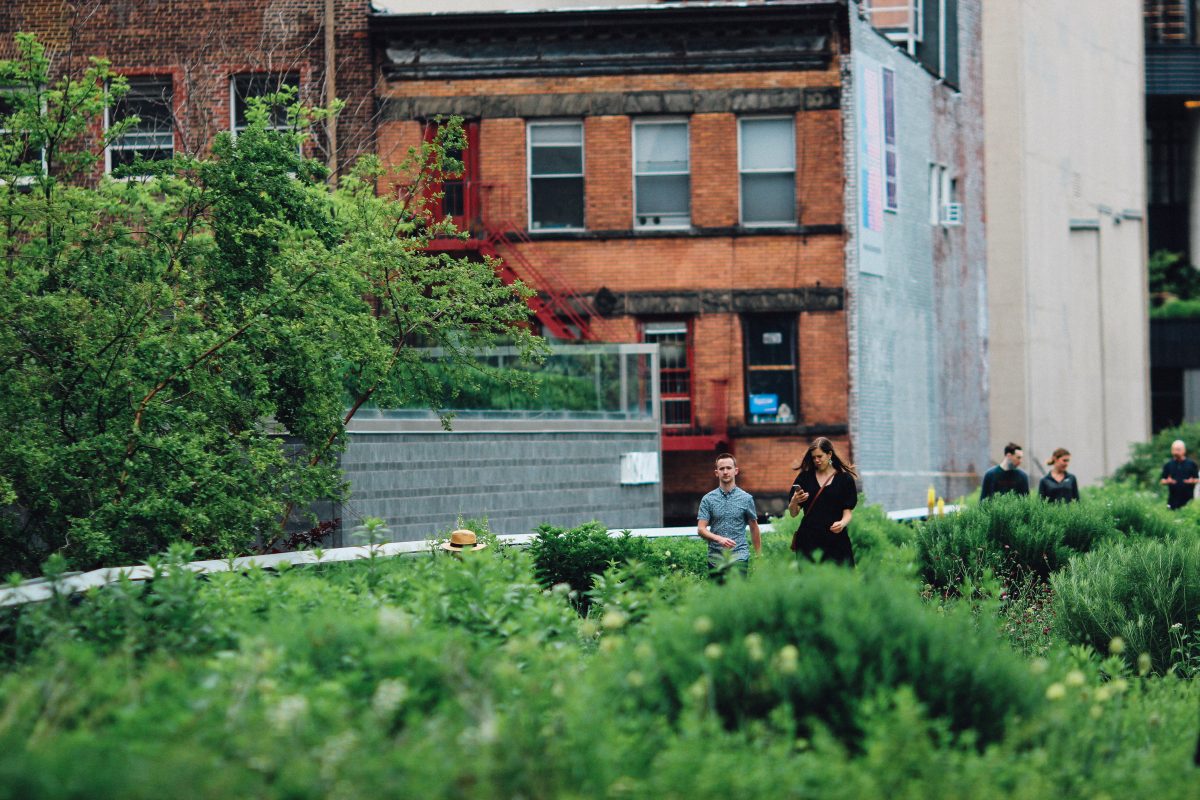 But the pandemic has also played spotlight to the fissures and inequities in our infrastructure. A 2021 study found that affluent communities in Melbourne had greater access to green spaces in Melbourne when compared to low-income households. While governments are also beginning to embed a focus on health into their planning agendas, take-up has been slow. "In part, it's complicated because we have a very strong focus on treating people once they're sick," Professor Thompson explains. "Our health system is about sick care, not health care, ironically."
There are challenges well beyond political commitment. Research conducted on Melbourne's rapid population growth shows that social and health indicators decline the further residents live from the city centre. An investment in infrastructure is needed to remedy these ills – but what happens when regeneration slips into gentrification? "Do you know about the High Line in New York? The whole idea was fantastic: re-using an old railway and creating this amazing walkway," says Professor Thompson. "But an unintended consequence has been that real-estate prices around it have gone right up. Because it's such a great piece of infrastructure, it's priced out those on lower incomes who would've benefited greatly from it." When asked what we can do to mitigate these issues, Professor Thompson underscores that we first need to understand that this is a possibility. "But it's also about looking at ways to make housing affordable in areas that have good infrastructure. It should be a minimum that we're providing health-supportive environments."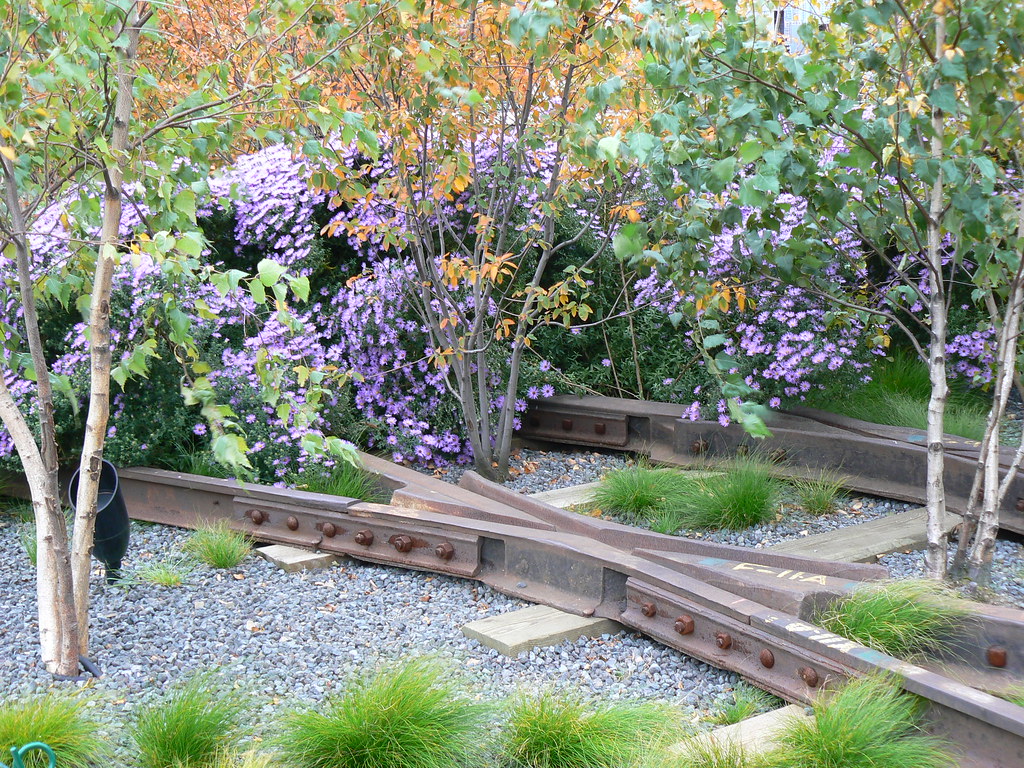 Whether privately in residential design or publicly through planning, struggles for access, equity and infrastructure will always be central to conversations on wellness. If our fundamental goal is to facilitate proactive health efforts beyond our government's scope or ability (as wellness has historically strived for), then the tragic irony is that the very communities who would benefit most are at the greatest risk of being left behind.
In Nine Perfect Strangers, Masha invites her guests to confront their trauma through the power of psychedelics, but there is a hefty financial price tag attached to it. Increasingly, psychedelics are not only emerging as therapeutic devices, but quickly becoming a staple in the multi-billion-dollar tech industry's race for corporate productivity. This trajectory is perhaps a warning call for what happens when wellness becomes a commodity.
To fully embrace wellness, we must therefore harness its defining philosophy and apply it outwards; where a holistic and collaborative approach between designers, architects, planners, developers, health experts and policy managers becomes key to unlocking its benefits and safeguarding an equitable vision. As the wellness industry finds new residency in housing and design, we must ask ourselves how we will ensure there is enough room for all.