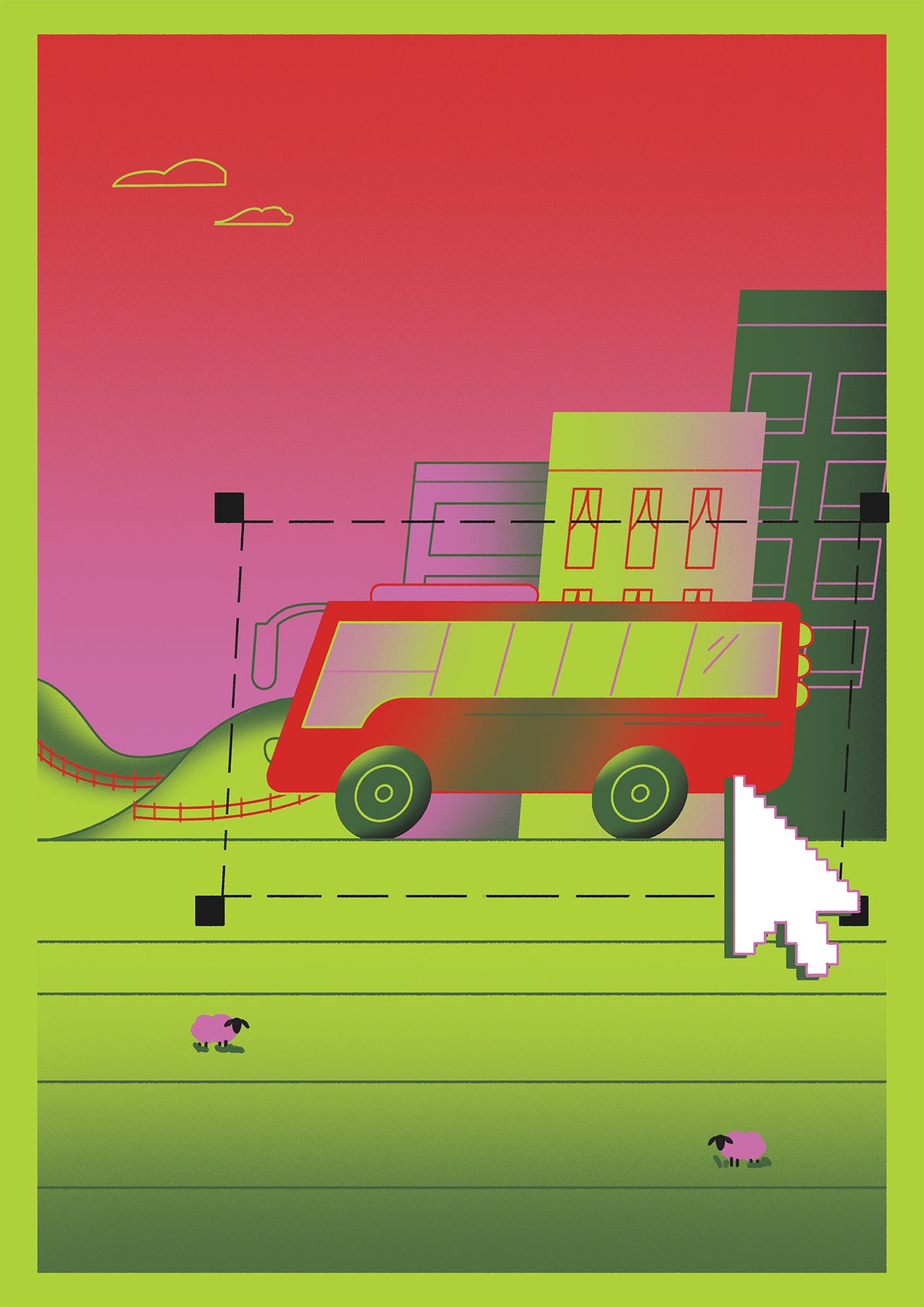 Sep 14, 2021
Last year my family and I moved from London, our home of 10 years, to settle in rural Ireland. Because of the arbitrary fact that I deal with words and numbers – rather than, say, my hands – my work can be done almost anywhere.
Our parting with the city was bittersweet – we're passionate Londoners – but the pandemic, combined with the toxic politics of Brexit and the reality that we'd never be able to afford a home without choking mortgage stress, catalysed our departure. So, we swapped our two-hour (one way) nursery-drop-commute on London's tube for life in a village, near extended family, where our daughter enjoys the sort of space and freedom that would be unimaginable in the city.
Tipperary, one of the Irish Republic's 26 counties, is landlocked farming country famous for its milk, idyllic landscape, and of course that song. The main drag in our village looks like many others in Ireland: there are three family-run pubs – Stapletons, the Clodagh Bar and Finn's. At least one is unlikely to wake from its pandemic slumber. There's a branch of An Post, O'Dwyer's – the butcher, Mary's hairdresser, a Chinese takeaway (Ling's Garden), a greasy chipper beloved by all, and the service station, Shanahan's, that doubles as a supermarket. Old shopfronts, boarded up, their gracious fanlights still visible above the door. Saint Brigid – one of Ireland's patron saints – watches over the village from the blue stone solidity and holy calm of the Church of the Sacred Heart.
While Ireland has just marked the centenary of the 1919 War of Independence, the country's internal urban-rural division – between Dublin and the rest – dates back to at least the 19th century and the potato famine which decimated the rural population (and fuelled emigration to Australia). The urban-rural divide was intensified during decades of British rule. West Britons, as the British in Dublin were known, described anywhere outside the capital as 'beyond the pale'. That divide is still reflected today in the fact that Dublin receives a disproportionate share of state funds and the capital's Celtic Tiger-era investor friendly tax regime attracts international businesses, draining rural areas of young people with the pull of jobs. Most villages show the scars of the Ireland's boom-and-bust economic cycle in the loss of local industry. Our own village, famed for its pure spring water, saw the bottling factory bought up by a multinational – which then promptly shut the factory down to quench competition, costing hundreds of jobs. There has long been a sentiment that rural Ireland has been left behind. Ironically, the pandemic might be beginning to reverse some of the damage. Thousands of Irish people have returned 'home' over the past year.
Yet this Atlantic drift seems not only to have been caused by the pandemic. There's a sense that Ireland, a decade after its devastating downturn, has recovered to the point of being able to welcome back its émigrés with the prospect of a healthier, greener and less frenetic life – and a life within the European Union.
This population shift has eased my own transition to the village. After a year, the things I miss about the city (street life, the energy of high density living, the extraordinary diversity that comes to seem ordinary) have been replaced by new pleasures and fascinations. In the Irish summer there is light in the sky until midnight. Life is close to the land, tuned to the rhythm of the seasons. The distinctive patois of nature: cow parsley, furze bushes and gorse flowers; fairy doors and blackberry bushes; swifts, blue tits, robins and wrens; and pet days (good weather days). I have a new and surprising empathy for the burdens of dairy cows and the farmers who care for them – it is not unusual to see tractors carting silage at midnight. Beautiful ancient cemeteries are dotted all around – ivy-festooned headstones carved with ornate Celtic knots and symbols – bearing testimony to families lost to poverty, famine, hard labour on the land and the endless wandering diaspora.
Basic things we rarely think about in the city – clean water, sewerage, rubbish collection, mainline gas, internet, delivery services and public transport – cannot be assumed here and I've been shocked by the costs and inefficiencies involved in acquiring them.
Collectively, rural areas are home to over a third of Ireland's population. Despite this, the number of people aged 25 or under is dropping sharply, while increasing in urban areas. Household income in rural and remote areas of Ireland is 34 percent lower than in cities, aligning with the highest risk of poverty, and almost half the population in remote areas have no internet access. The higher day-to-day costs of rural life are reflected in the distance to travel to everyday services such as a supermarket, a post office, the doctor or a bank, which is seven times longer than in urban areas.
However, with the pandemic catalysing the shift of workers from cities, in Ireland and elsewhere, rural policymaking has come into renewed prominence. In March 2021, Ireland announced 'Our Rural Future', acclaimed as Europe's most ambitious strategy for rural development. Key to the strategy is attracting remote workers to live in rural areas. This could revitalise villages, lift rural employment and business, boost tourism and the green economy. Part of the strategy involves transferring shuttered hospitality venues to local ownership and reopening them as remote worker centres, or as they've been dubbed, 'hubs in the pubs'. Perks for tree-changing workers could include tax breaks, the rollout of national broadband and the appeal of a greener, cleaner life without a commute.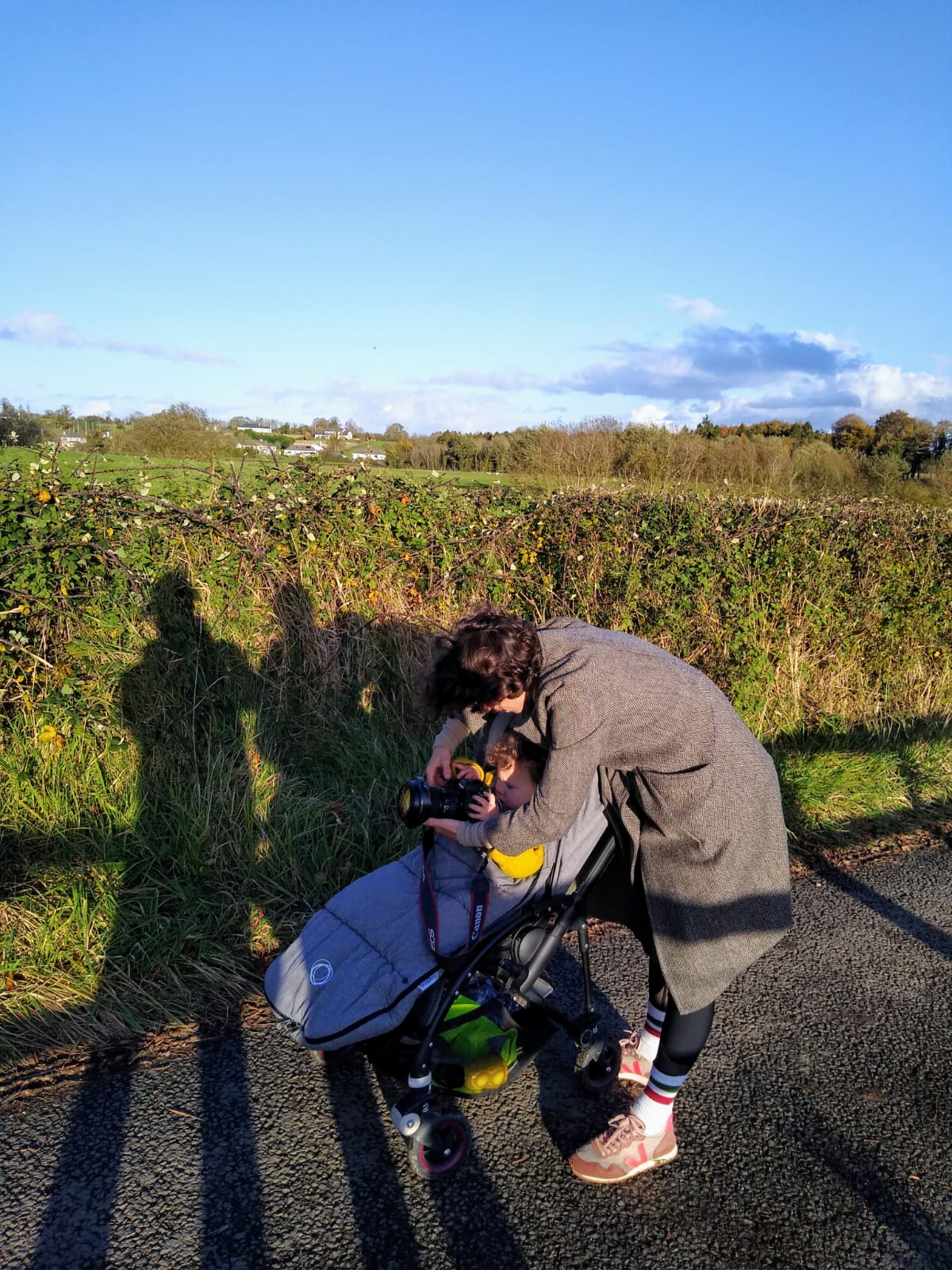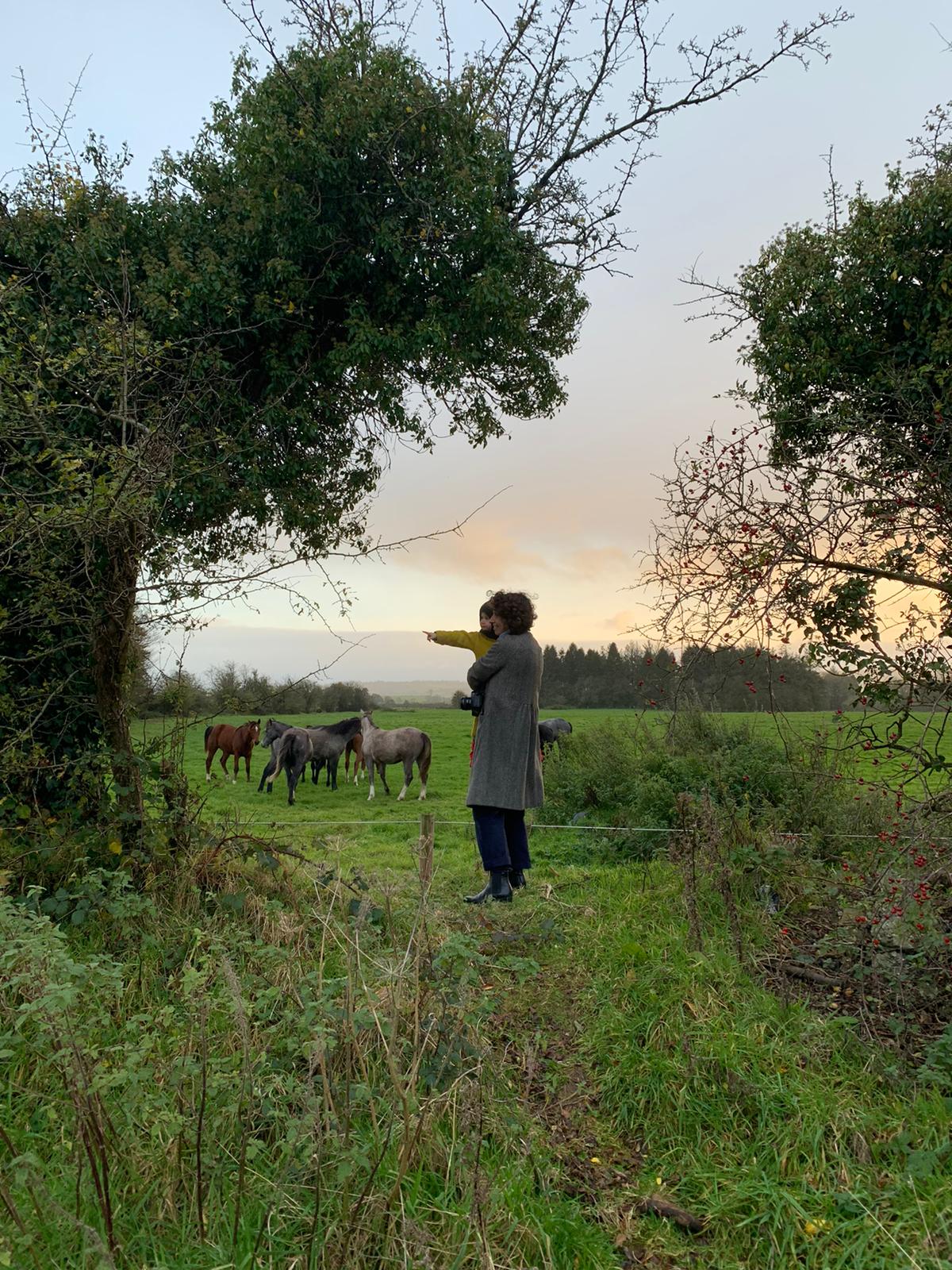 While Ireland's strategy has been feted as 'ambitious' and 'transformational', critics have called it out as another empty gesture towards rural areas and a repackaging of existing government policy. Teachta Dála members (MPs) in the Dáil Éirann (Parliament) pointed out that the strategy contains no new spending or ideas, no targets or timelines. And the idea that people working in cities should be able to work in rural areas is neither ambitious nor transformational. It should have happened years ago.
So what should rural areas in Ireland (and across Europe) do to address decades of neglect and underinvestment, and to capitalise on the opportunities of post-pandemic new ways of living and working? How do we move from tree-change utopia to reality, grounded in sustainable change? From the gimmick of 'hubs in the pubs' to making real commitments to place-based development, rural-proofed policy and a just transition for agriculture-dependent areas to a carbon-neutral economy?
The pattern of challenges facing rural Ireland may be global (an ageing population, urbanisation, climate change, environmental pressure, technological innovation) but rural communities in Ireland (as elsewhere) need locally-tailored responses nested within a broader vision. For a start, house building policy needs to reflect new desires for rural living. Many of those tree-changing to rural Ireland during the pandemic have discovered a dearth of family homes for sale and unending red tape blocking new housebuilding. Land needs to be released and planning regimes adjusted to enable housebuilding, complemented by high green building standards and grant schemes. Derelict buildings, vacant properties and sites need to be re-designated for residential occupancy and multi-use space.
Investment is needed in social and economic infrastructure in rural areas to increase regional attractiveness and ensure that those who live there – and those the Government envisages as its new 'remote working army' – have access to quality public services and a better quality of life. This means extending public transport, healthcare and remote education services, without which rural communities will not survive. Our own village has one irregular bus service and locals rely on lifts from others – mainly elderly samaritans – to get to medical appointments. Roadside births in the back of the bakery delivery van are not uncommon. Local childcare options must be created – a need overlooked in Ireland's new strategy. The pandemic has also demonstrated that having access to good quality internet is not a luxury but essential to enabling full participation in society. As Social Justice Ireland points out, internet access is an equality issue and a key calibrator of economic, social and educational inclusion.
The delivery of these sort of vital public services should be designed around the 'equivalence principle': public services in rural areas should be equivalent to urban areas. And rural policymaking must happen in dialogue with local communities; be underpinned by a multidimensional concept of wellbeing, comprising economic, social and environmental factors; and be dynamic and agile to account for changing local, regional, national and global events, as the pandemic has taught us.
Above all else, places need strategies for equitable adaptation. As part of this, it's crucial to remember that rural areas will be most impacted by the transition to a carbon-neutral economy, automation and changes in the future of work, as well as the effects of Brexit on trade, pricing and survival for small farms (EU reforms just introduced may provide some protection against the intensification of agriculture). Dialogue to support a just transition and to protect vulnerable rural areas needs to be ongoing and advocate opportunities for sustainable agriculture.
We'll soon be moving into a modest semi-detached in the centre of the village – one of few houses that have come onto the market in the year we've been here. With favourable state grants, we're able to retrofit the house. Ireland's green home scheme means that all new and retrofitted homes must meet a minimum energy rating, which usually involves installing a heat pump (ground source or air to water), proper insulation and air tightness measures. Optional flourishes include window upgrades, sophisticated ventilation systems (DCV) and solar panels. For us, the benefits will be an immediate and drastic reduction in energy consumption and bills, and the retrofit costs should be repaid by those savings in less than a decade. Yet even with the generous rebate, retrofit starting costs are out of reach for most people. The contradiction between the costs and the rhetoric around green homes makes the prospect of an Irish tree-change less possible than it sounds.
As a native city-dweller, I'll always be an outsider in this village. But that'll be more to do with my choice to cling on to my urban roots than village parochialism. As an outsider, I retain some of the anonymity I valued in the city, even while embracing – and being embraced – by village life. My tree-change has shown me that the mythic qualities of Ireland are real. There is a culture of care and hospitality. Storytelling and connections are treasured – perhaps best expressed in the oral ritual of 'tracing', where people gather to draw out the links between families and acquaintances across generations.
But culture will not be enough to sustain rural Ireland through the type of change we've experienced over the last year and what we should expect in the near future. Rural policymaking needs to address inequalities around mobility – everyone should have the opportunity, as I've had, to choose where they and their families could best flourish. Such choice could cause a 'fierce' shift in the urban-rural divide (as they say in the village) – and meaningful, lasting transformation.
This story was produced for our issue #14 Work. To grab a print copy (and pay only postage) head over to our shop.