Culture
Melbourne's Free to Feed offers food for the body and the soul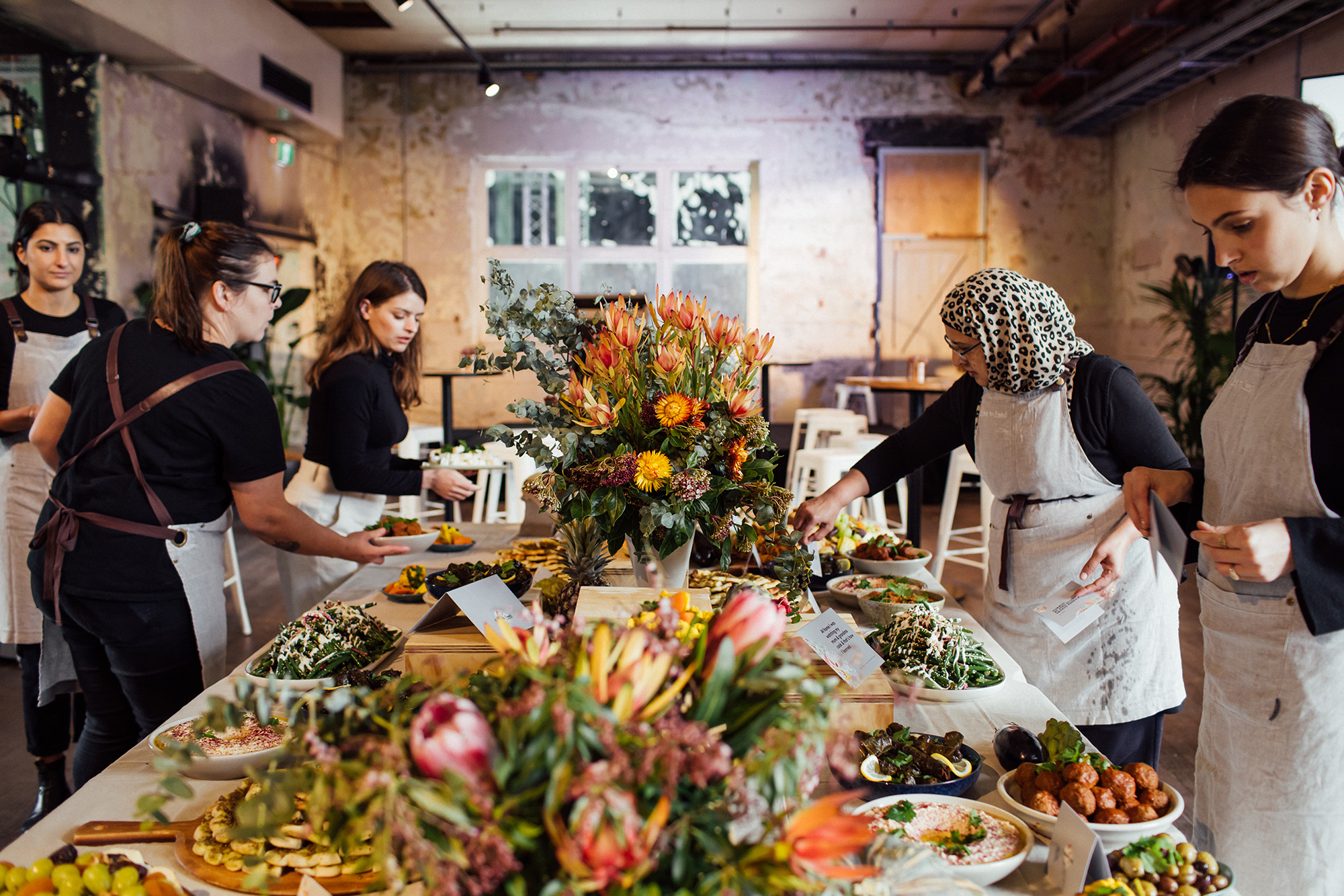 Sep 14, 2021
Free to Feed is a Melbourne-based social enterprise that creates empowering employment opportunities for refugees and people seeking asylum through the creation of shared food experiences.
They facilitate community interconnectivity and break the stifling sense of social isolation often faced by these new arrivals. Through the delivery of cooking classes, catering, and one-off seasonal workshops, Free to Feed has provided over 24,582 hours of paid employment including training, 1,677 events, and $614,552 in employment wages.
We asked Free to Feed participants Abeer, from Syria; Shayama, from Sri Lanka; Tayebeh, from Iran; and Tiff, from Malaysia, for their special recipes that tell stories of family, community, culture, and belonging.
Abeer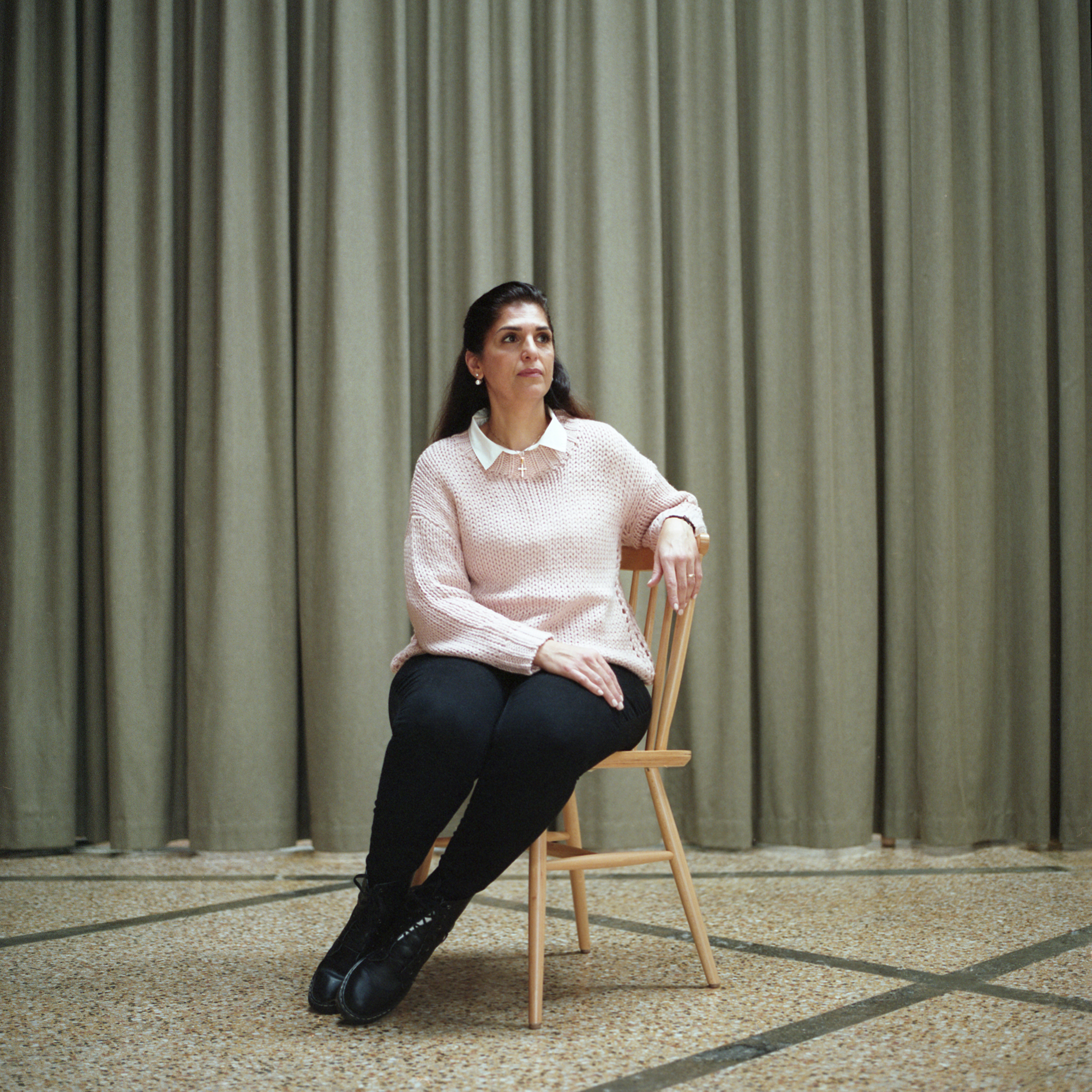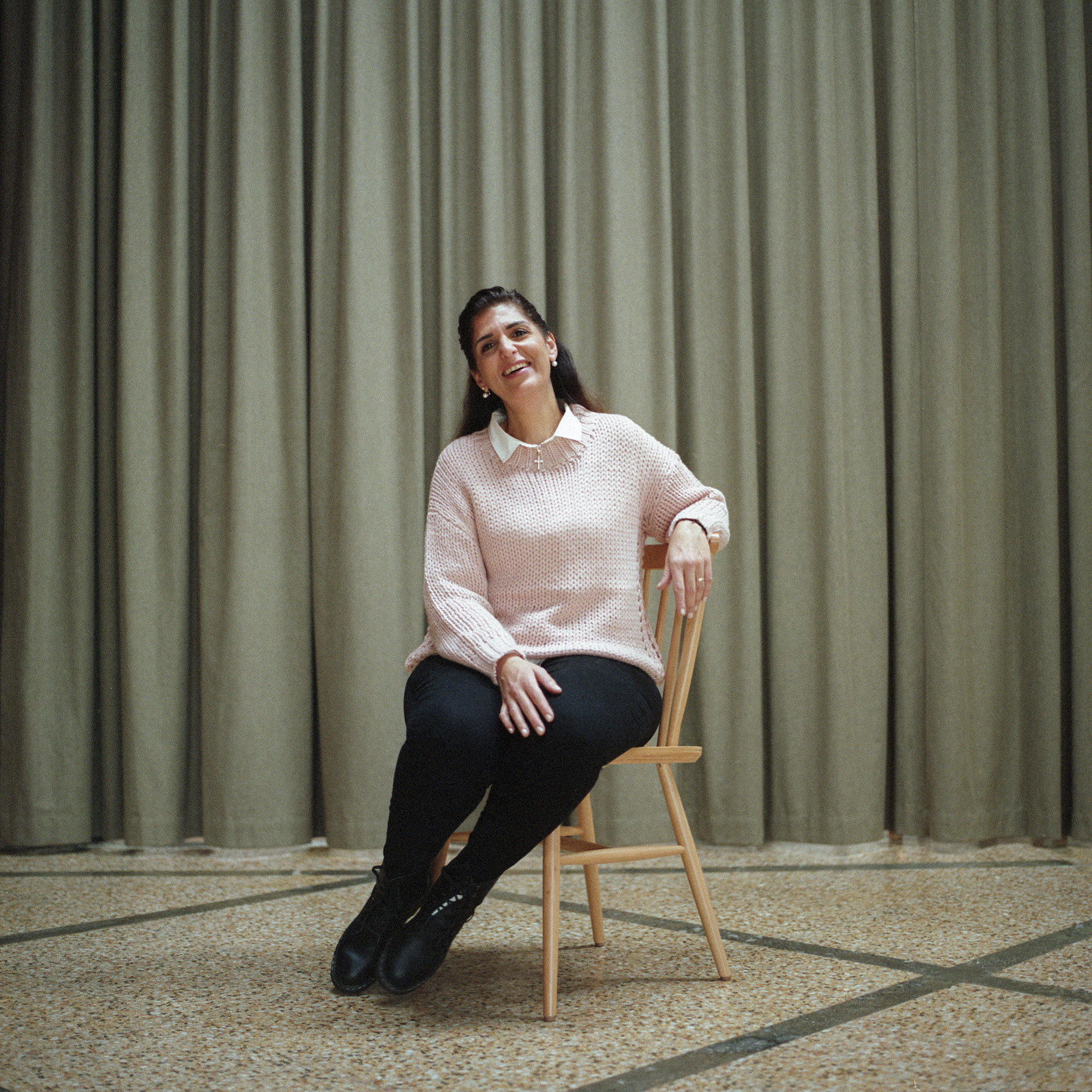 Abeer was born in Damascus, Syria and moved to Australia in 2018 – she has a refugee visa and is currently working on a permanent residency application. In her hometown, she was an established tailor and beautician, and celebrated amongst her community as an amazing cook. Abeer lives with her husband Yasser and her two daughters in Melbourne.
"Harak Osbao is a traditional Syrian soup made with lentils, pasta, sumac, pomegranate, fried onions and fried bread. I watched my mother and grandmother cook this dish many times, and I learnt to make it by heart from a young age."
"In Australia I cook Harak Osbao for my family. Here I've had the chance to expand on my passion for cooking, mixing traditional nostalgic recipes with modern techniques and local ingredients."
Harak Osbao (Syrian soup)
Ingredients
300g dough cut into small oblongs – see below
3 Lebanese flat breads
300g brown lentils
Vegetable oil
3 large brown onions thinly sliced
1500ml water

40ml pomegranate molasses
60g tamarind puree
½

bunch coriander leaves
½

bunch parsley leaves
6 garlic cloves finely chopped
Pomegranate jewels
Lemon wedges
Ground black pepper
Salt
For the dough/pasta
250g plain flour
1 tbsp salt
150ml warm water
Additional flour for dusting
Method
For the dough/pasta:
Place the flour in a medium-sized bowl and add salt
Slowly incorporate the water, knead until the dough forms a ball and is quite soft but not sticky, and there are no dry flour spots – you may need to add a touch more water or a touch more flour, depending on the weather
Knead the dough for four to five minutes until it is soft and springy
Let the dough rest for approximately 10 minutes
Dust the bench with flour and roll out dough to .5cm thickness
Cut into small pieces – roughly 3cm by 1cm
You may need more flour to dust once you have cut the dough, to avoid the dough sticking together
Once you've prepped the dough/pasta:
Heat 50mls vegetable oil in a large saucepan
Cut the flat bread into thin strips – roughly 5cm by 1cm
Fry the bread in the oil and cook until golden brown
Remove from the heat and set aside
Using the same saucepan, heat another 2tbs of vegetable oil and cook the onions until they are a deep golden brown
Remove from the pan and set aside to cool
Using the same saucepan, bring the stock/water to the boil and add the lentils, cook until al dente
Add the cut-up pasta to the water along with the pomegranate molasses, salt and pepper
Simmer until the pasta is cooked and a lot of the moisture has evaporated (although it should still be moist) and set aside
In a small saucepan, heat 2tbsp of oil. Add the garlic and fry for one-two minutes, until just golden brown
Remove from the heat and stir in the coriander

To serve, place the lentils and pasta on the bottom and then garnish with the fried herbs, fried bread, garlic, onions, pomegranate, lemon wedges and sumac
Shayama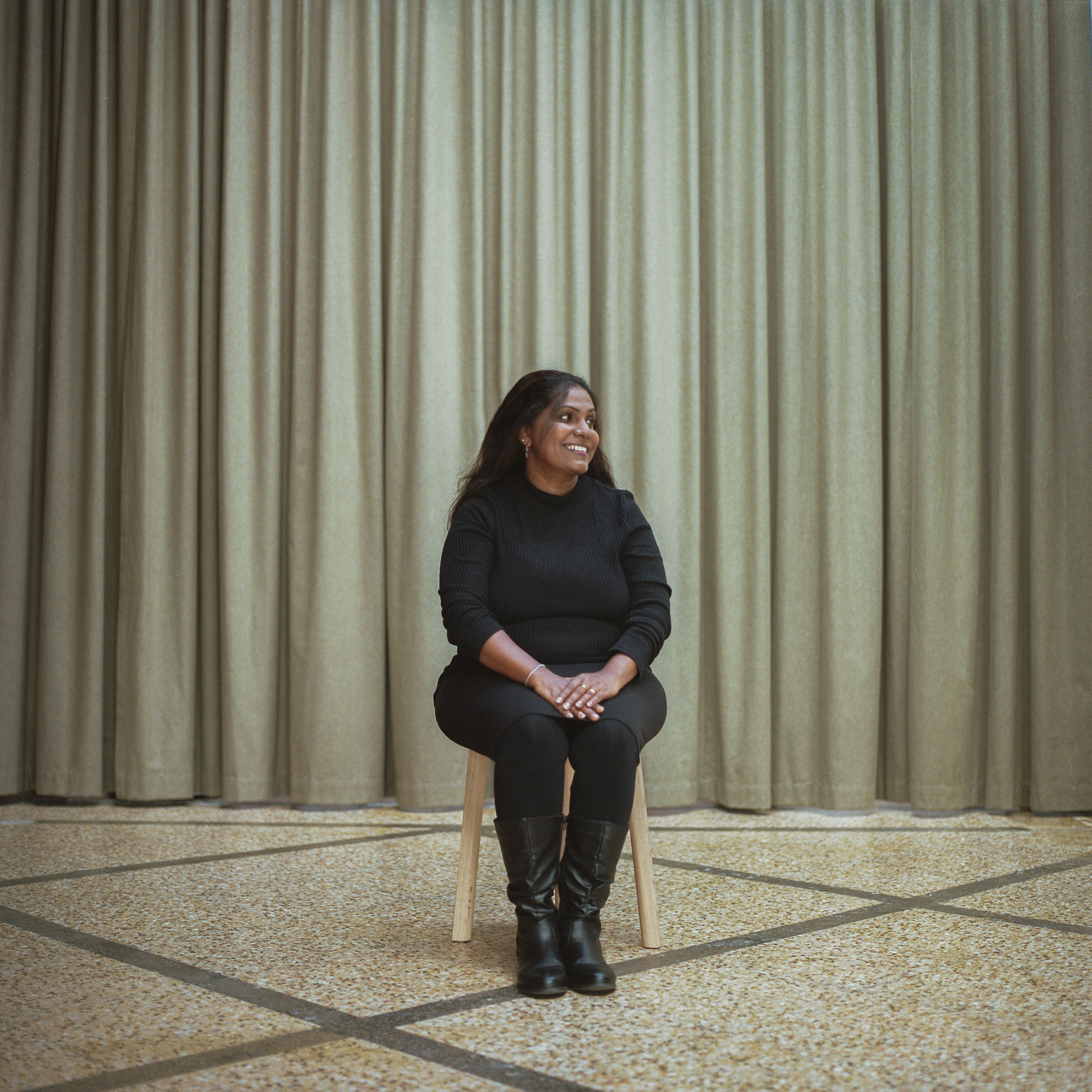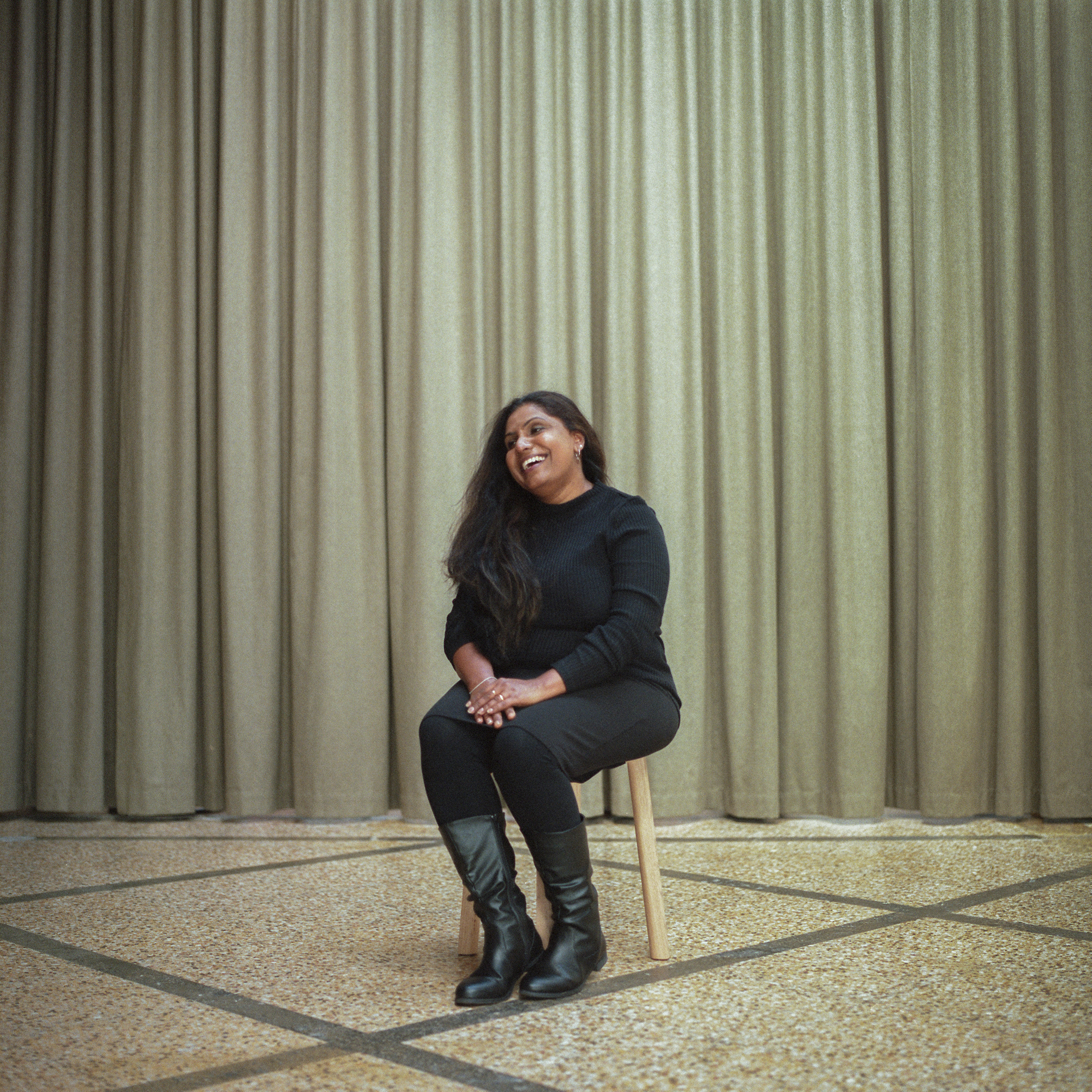 Shayama moved from Sri Lanka to Melbourne in 2008 and lives with her husband and young daughter. She has a diploma in business management and is a trained hairdresser. Known to go everywhere with a good plate of food and a warm smile, Shayama is famous for her goat curry.
"I grew up with the Muslim community in Sri Lanka and my family learnt this recipe from them. My mother taught me how to make it as a young woman and I continue to make it for my family today."
"Recently my mother passed away, and every time I cook Sri Lankan food, I'm reminded of her memory, my family and my culture."
Elumas (Goat/Lamb Curry)
Ingredients
2 tbsp olive oil
1kg diced lamb or goat
1 tbsp black mustard seeds
1 onion, diced
25g ginger, grated
1 bulb of garlic, chopped
3 stalks fresh curry leaves
1 pandanus leaf
5 tbsp coriander powder
1 tbsp chilli powder
2 tbsp roasted curry powder
5 whole cloves
5 cardamom pods
1 tbsp ground black pepper
50ml tamarind paste
2 tomatoes
Salt to taste
Coriander to garnish
Method
Gently heat oil in a pan over medium to low heat
Once the oil is hot, add the mustard seeds and cook until you begin to hear them pop
Add onion, ginger and garlic to the pan and sauté for five minutes until softened and beginning to colour
Add curry leaves, pandanus leaves and remaining spices to the pan and cook for a further two minutes
Add your lamb or goat meat, tomato and tamarind
Cover with a lid and leave on low heat to simmer for 15 minutes
Remove the lid and add water. Simmer for a further 30 minutes until sauce has thickened and meat is tender
Garnish with coriander and serve with steamed rice
Tayebeh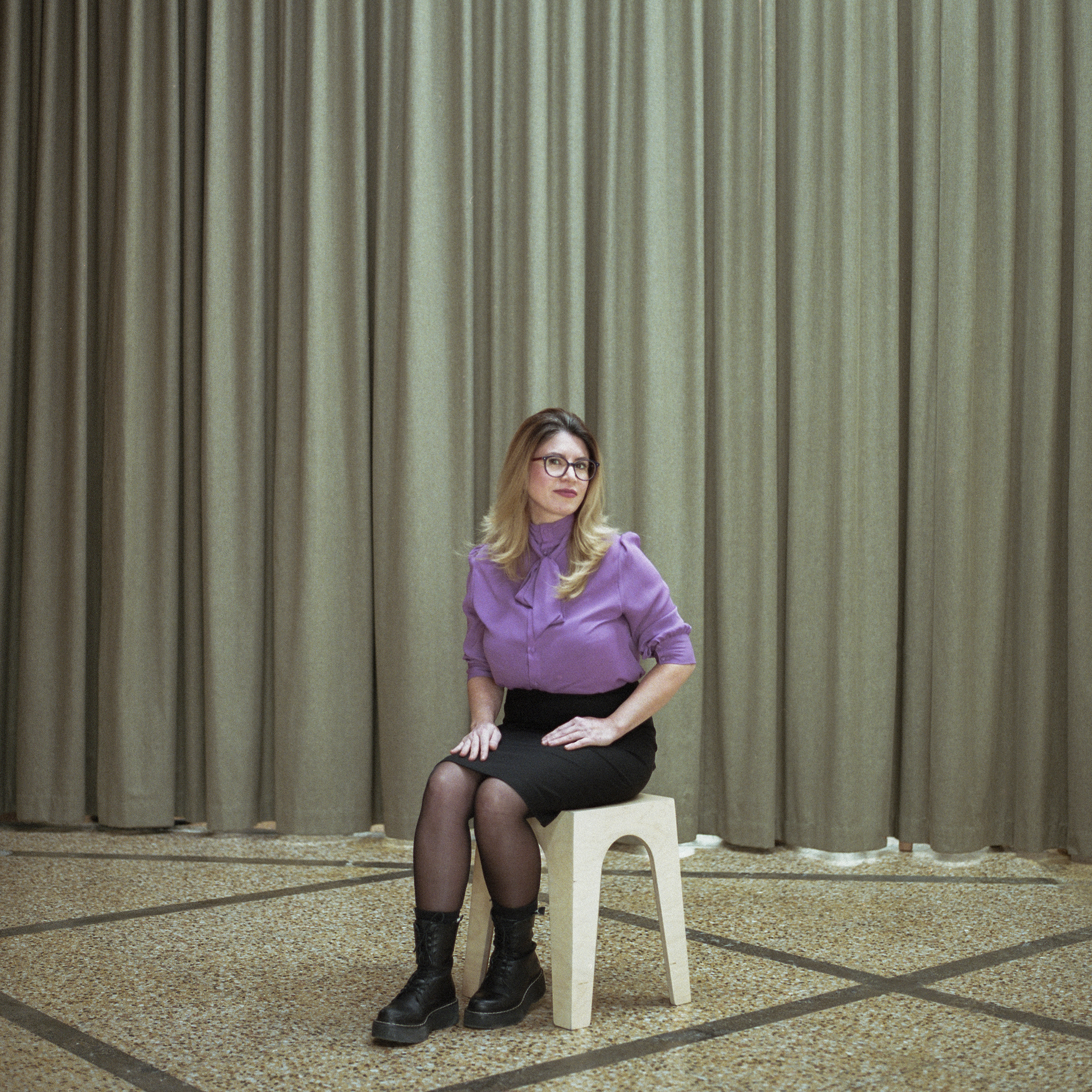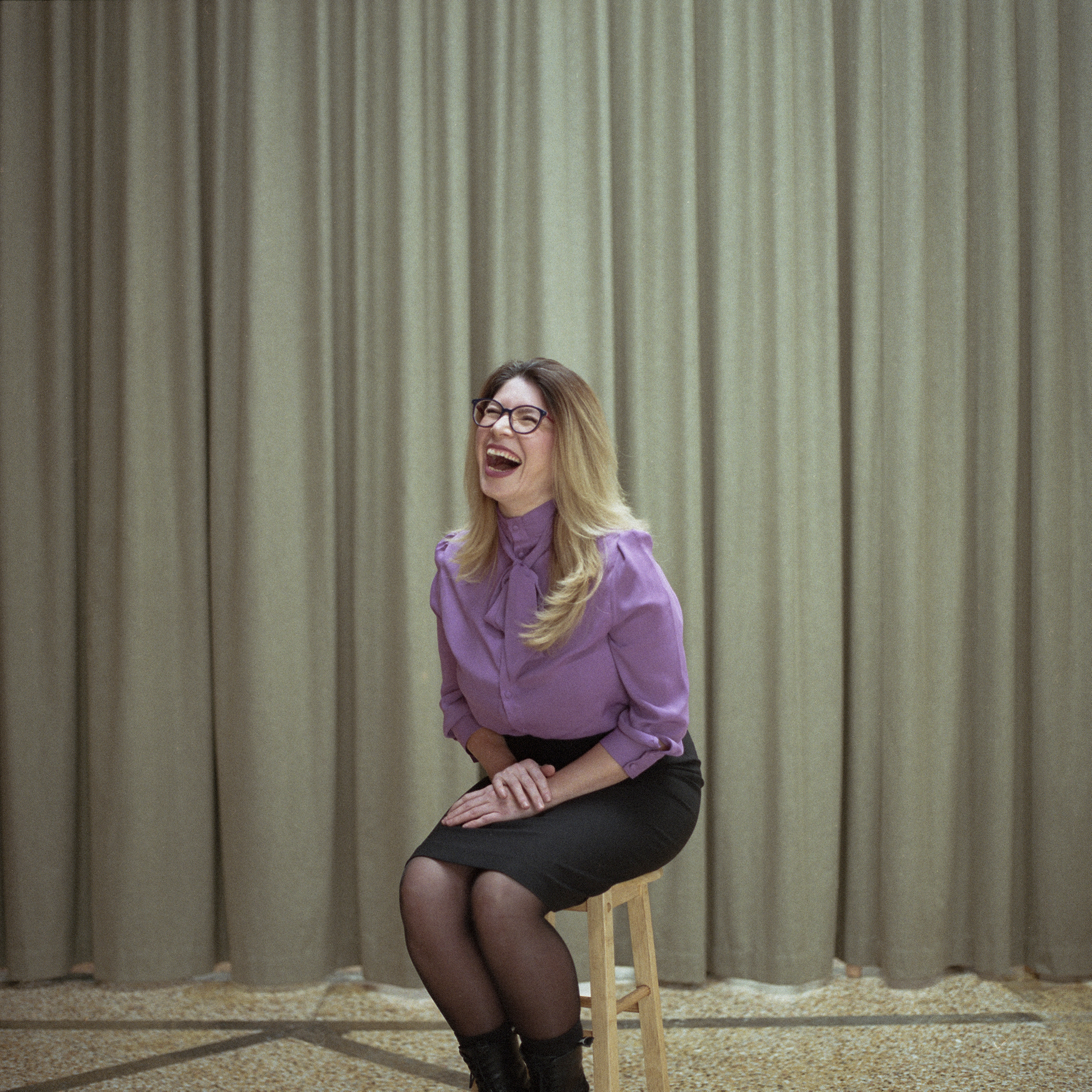 Tayebeh grew up with a fusion of influences from her Iranian grandmother and Iraqi mother. Tayebeh's work and studies traverse architecture in Iran to child-care here in Melbourne, but her true passion is to share her traditional Kurdish cuisine as a proud aspect of her culture and heritage.
"The first few years after arriving in Australia were very hard, and cooking food from my country really helped me to feel connected to my home in Iran."
"Now, I teach these same recipes and Iranian dishes to others, which allows me to feel more connected to my new home in Australia. Mirza Ghasemi is a traditional recipe from the 19th century in the north of Iran made from eggplant. It was passed down from my grandmother to my mother and we would cook it together for our family. Food reminds us of the people we love, especially the ones who aren't in our lives anymore."
Mirza Ghasemi (Persian eggplant dip)
Ingredients
2 eggplants (medium)
2 cloves garlic

3 tomatoes

3 eggs

Salt

Pepper

Turmeric

Vegetable oil

2 tbsp (heaped) tomato paste
Method
Chargrill eggplant over a gas flame until skin is charred on all sides and the flesh is really soft

Leave to cool

Finely chop garlic

Peel and finely dice tomatoes

Sauté garlic in oil over medium heat until lightly golden, stir in turmeric

Add tomatoes and cook until tomatoes break down and cook through (about 15-20 mins). In the meantime, scoop out flesh of eggplant
Add the eggplant to the tomatoes and garlic mixture, cook for several more minutes

Make little holes in the eggplant mixture and pour eggs straight into pan – do not stir
Continue to cook until the egg becomes opaque (about five-six minutes) before giving a final stir.
The aim is to have the egg solidify before incorporating them into the eggplant mixture
Best served warm and with flatbread.
Tiff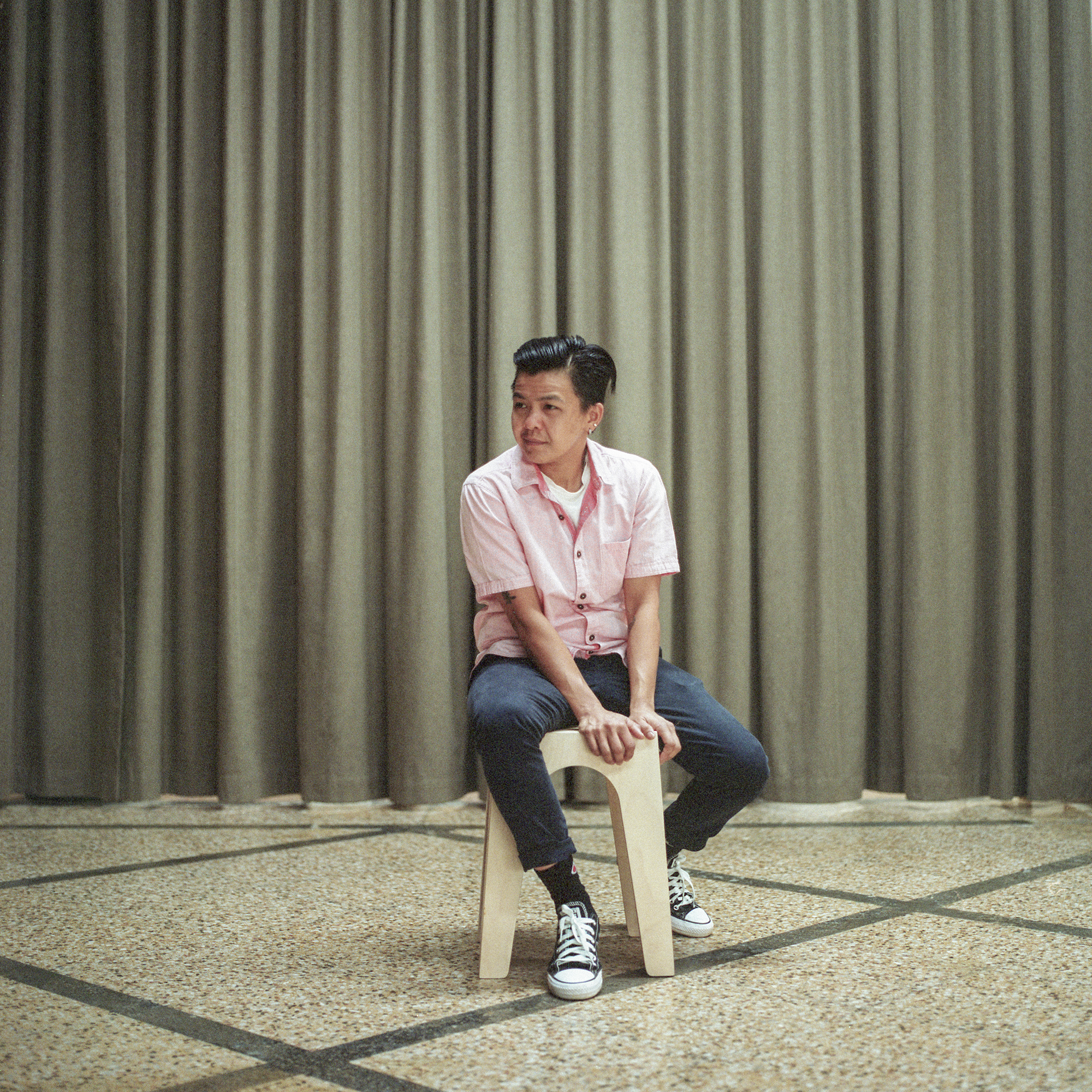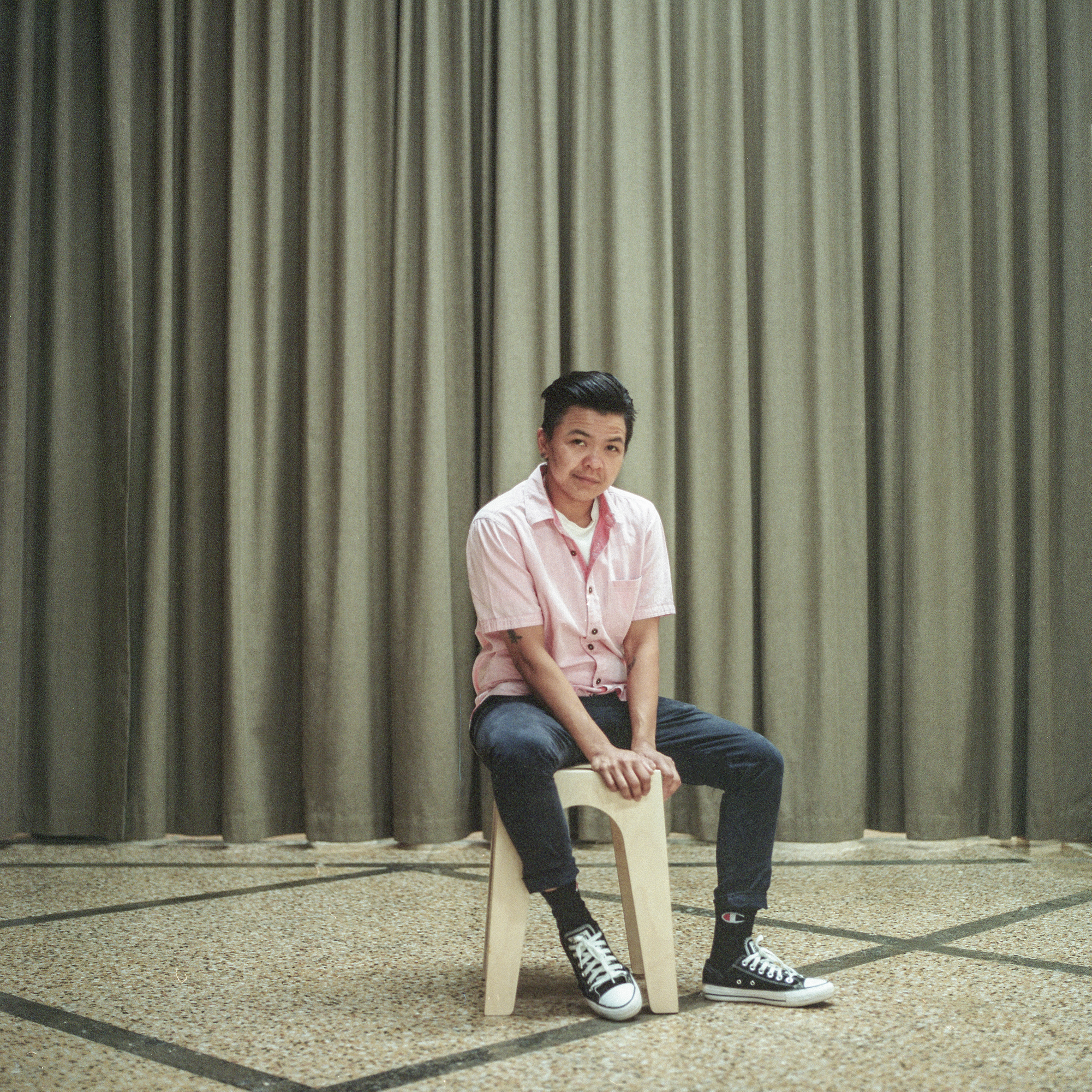 Tiff arrived in Australia from Kelantan, Malaysia. He is from the Hokkien culture – a Malaysian Chinese community – and today he works as a chef in Melbourne. As a child, Tiff loved to carefully watch his parents cooking, observing their diverse styles.
"My love for cooking started when I was ten years old. During celebrations in the community, my mother loved to cook the food – she would always bring something special for friends, relatives, or family. Food strengthens our connection and friendships with the people around us. Not everyone has access to food, and I always try to share leftovers with asylum seekers and homeless people."
"My mother always told me that if you can help someone, just help."
"My recipe is a noodle dish called Mee Goreng – in my culture we eat noodles every day, you can eat them as breakfast, lunch or dinner, and supper as well. We love noodles!"
Mamak Mee Goreng
Ingredients
1 ½ litres water
630g instant noodle cakes
¼ green cabbage
½

brown onion
2 spring onions
1 long red chilli
7 cloves of garlic
280g fried soft tofu
1 carrot
10 eggs
110g beansprouts
1 bunch choy sum
25g fried shallots
2 tbsp kecap manis ('ABC' is my preferred brand)
1 tbsp dark soy
25g light soy
1 tsp dried chilli paste ('Singalong' is my preferred brand)
½

tsp white pepper
1 tsp oyster sauce
Garnish
1 Lebanese cucumber
1 lime
½ bunch coriander sprigs
1 tomato
Banana sauce (UFC is my preferred brand)
Method
For preparation
Bring water to the boil. When boiling add noodles and cook for a minute to blanch – rinse under cold water to stop the noodles from cooking – drain and set aside
Peel and finely slice onion
Finely slice spring onion (both white and green parts)
Finely slice red chilli (including seeds)
Finely chop garlic
Peel carrot and cut into thin julienne pieces (3mm thick)
Cut tofu in half, then into 3mm thick strips
Roughly cut choy sum into 6cm long pieces
Cut the cabbage into 4cm cubes
Combine all of the sauces together
For the garnish
Cut cucumber into thin slices
Cut lime into wedges
Thoroughly wash and pick coriander sprigs
Cut tomato into wedges
Heat 200ml vegetable oil in pan until very hot then reduce heat
Add the eggs and spoon hot oil over the egg until the white has cooked and the yolk is still soft. Sprinkle with a little salt and keep warm
Heat 50ml vegetable oil in a large wide saucepan
Add onion and garlic into the pan and stir fry for
one-two minutes
Add carrot and cook for several minutes or until carrot is cooked
Add tofu, constantly stirring for a minute before adding cabbage
Cook for a further few minutes than add choy sum
Cover with a lid and cook for two to three minutes
Add the chilli and noodles – stir fry gently to avoid breaking the tofu
Add the sauce mixture and stir to thoroughly combine
Check seasoning
Cook for a further couple of minutes
Add fried shallots, spring onions and bean shoots
Place onto a large serving platter
Serve the fried eggs & garnishes on the side of the noodles with banana sauce.
This story was produced for our issue #14 Work. To grab a print copy (and pay only postage) head over to our shop.