City Living
Fleur Watson on curating a more generous city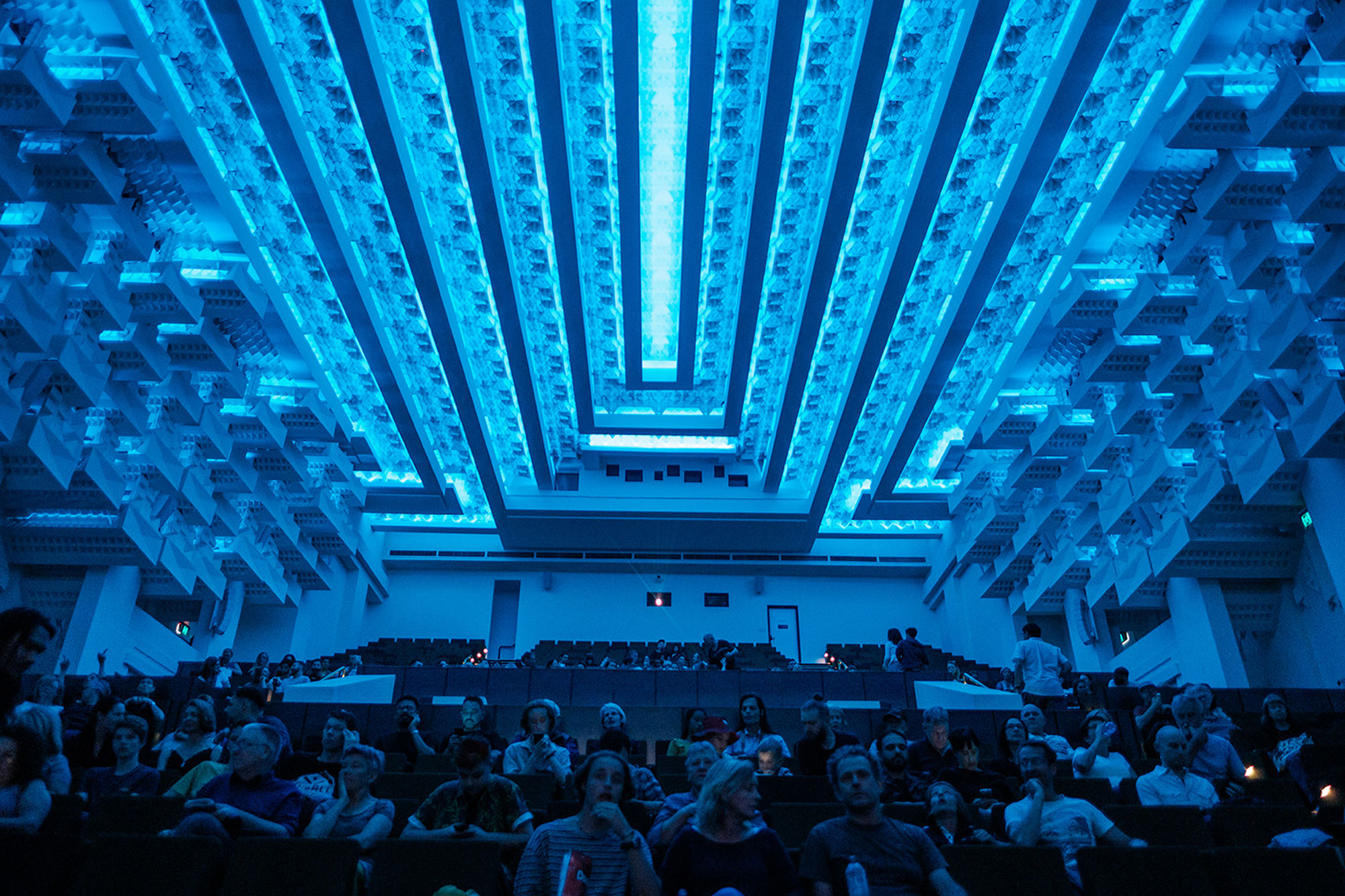 Jul 23, 2021
Since the first stone was laid in 1839 on Melbourne's first building, St James' Old Cathedral, buildings and infrastructure have determined the ways in which we move through the city. It's these built structures that choreograph our public interactions: with each other, with nature, and with history.
Yet architecture's role is expanding – with a refreshed understanding that nothing is new, buildings don't have to serve their original purpose, and architectural thinking can be applied to structural processes and systems. For curator Fleur Watson, architecture is as much about communicating design ideas and challenging the status quo as it is about building solutions to perceived problems. As executive director of Open House Melbourne and curator of the newly formed Centre for Architecture Victoria, her aim is to rethink in a collective way how we design for public moments. We chatted on the eve of Open House Melbourne's 2021 program about curatorial practice, the shifting role of the architect, and designing a generous city.
Sophie Rzepecky
I'd like to start by asking, if you don't mind, where you grew up? I'm asking because I think to be a designer, or to work in the cultural world in any form really, you must have a strong understanding and awareness of where you come from.
Fleur Watson
Until I was eight, I grew up in a creative community in Lesmurdie and Kalamunda – about 40 minutes east of Perth on Whadjuk Noongar Country. Perth is generally quite flat, spreading north and south along the coast. From the hills, I could see the sunset over the city every night to the west. That vantage point gave a real sense of connection to the Indian Ocean, connection to place and connection to the incredible natural landscape. In those days, the unceded sovereignty and significance of the area to the Traditional Owners of the land was not recognised at my school or in the community – it's only now that this is shifting and being addressed and acknowledged.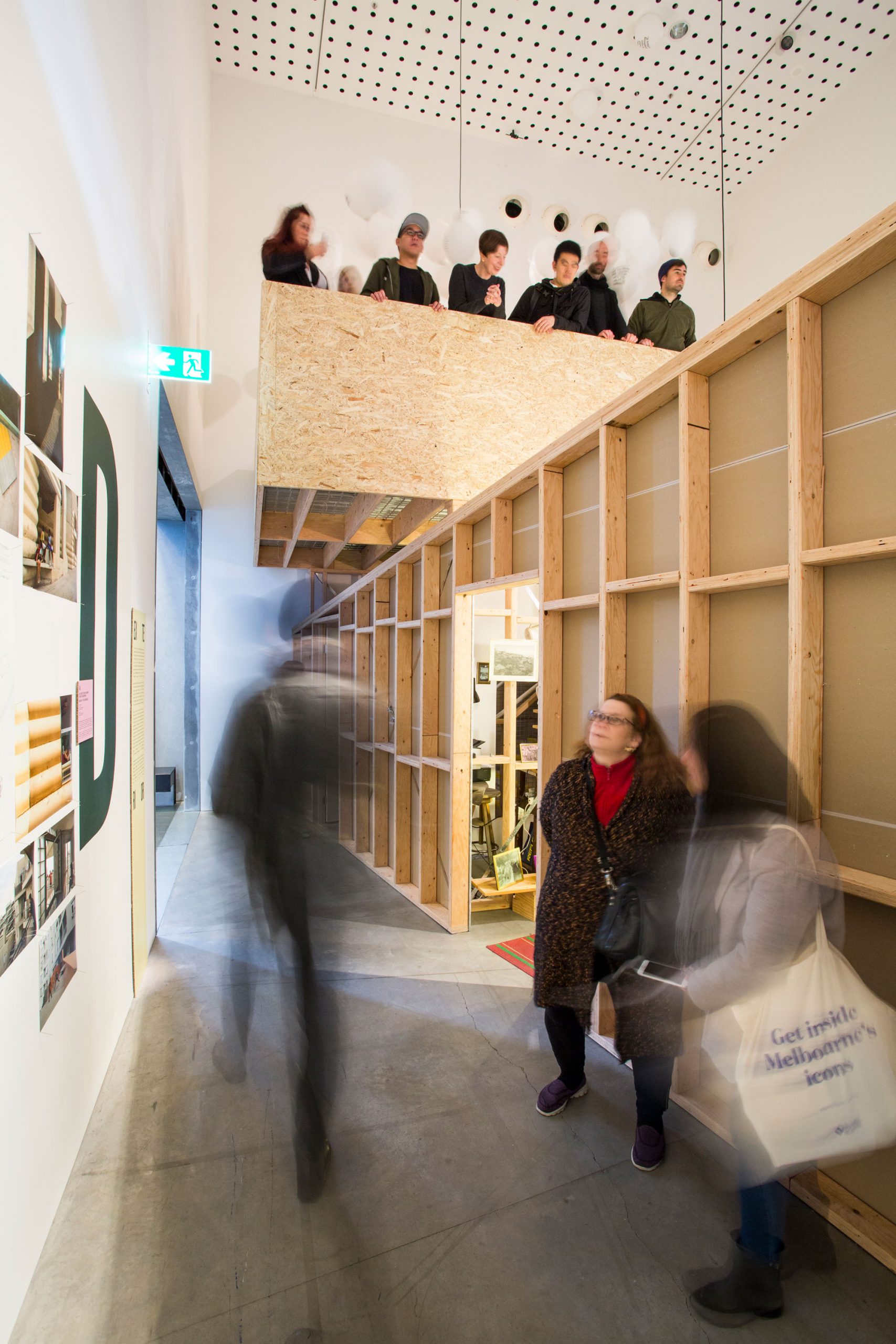 SR: How do you think having that vantage point at such a young age informed the way you think now?
FW: It is absolutely a part of my DNA. Architect and Professor Leon van Schaik talks about the fact that designers and creative people view the world through our understanding of space. We build a kind of spatial intelligence that is informed by the places where we grow up in and the spaces we occupy at a young age. We bring that spatial intelligence to everything we do – whether it's designing a building, policy making, working with landscape, designing a collaborative structure, or in my case as a curator; how you collaborate creatively with others.
SR: Early in your tertiary education you were studying design. What made you want to shift from being a designer, to curating and working with designers and their process?
FW: I was always writing about ideas as much as I might draw them. I've always resisted the idea of design as a service industry. I see architecture and design as a cultural contribution to the world as well as built form.
I think I gleaned that from certain figures from my education and early experience. People like Geoff Warn, the former WA Government Architect, or, in later Melbourne, people like Peter Corrigan, who I worked with on the book Cities of Hope: Remembered / Rehearsed. More recently, people like Kerstin Thompson have been a great influence. They all understand architecture's greater contribution to culture and the public realm.
My early experiences as a design graduate in Perth led me to writing about architecture projects, and I started to contribute to Monument – an Australian architecture and design magazine which was published from 1995 to 2013. In 2001, I moved to Sydney to take up the editorship and after a few years, I moved the magazine's production to Melbourne. I was the editor for seven years and worked with very talented people during that time including designers Sophie Griffiths and Stuart Geddes, and journalist Ray Edgar. In the early days, we produced it out of an airless warehouse in Surry Hills on the smell of an oily rag, but at the time it had an international reach beyond its very limited means. It was a progressive time for design journals, and we had the chance to experiment with curatorial approaches to making publications.
More recently, I spent another seven-year period as curator at RMIT Design Hub from 2012 to 2020. The building's location, at the juncture of Swanston and Victoria Street meant that it had a civic and cultural presence in that part of the city – reaching beyond a solely university context and into the public realm. In this way, Design Hub's exhibitions and programs focused on the idea of 'performing' design ideas in formation. Curatorially, we were interested in the idea of a 'project space' rather than a traditional gallery, focusing on translating design research and creating opportunities for open and active exchange with public audiences that, in turn, could potentially inform the design research process.
Examples of this type of curatorial approach include Occupied – an exhibition co-curated with David Neustein and Grace Mortlock of Other Architects in 2016. Occupied had a very clear proposition, asking: "If the future city is already around us, how will we occupy it?" It included 25 local and international practitioners who exhibited works – from the pragmatic to speculative – that focused on retrofitting, adapting, and repurposing existing structures and environments with a spirit that was dexterous, transformative and optimistic.
Another example is WORKAROUND in 2018, which was produced by myself, Kate Rhodes and Naomi Stead. Conceived as an online broadcast rather than a physical exhibition, we identified an emerging movement of women focused on activism in an expanded field of architecture and design. Each episode of WORKAROUND was filmed and broadcast live.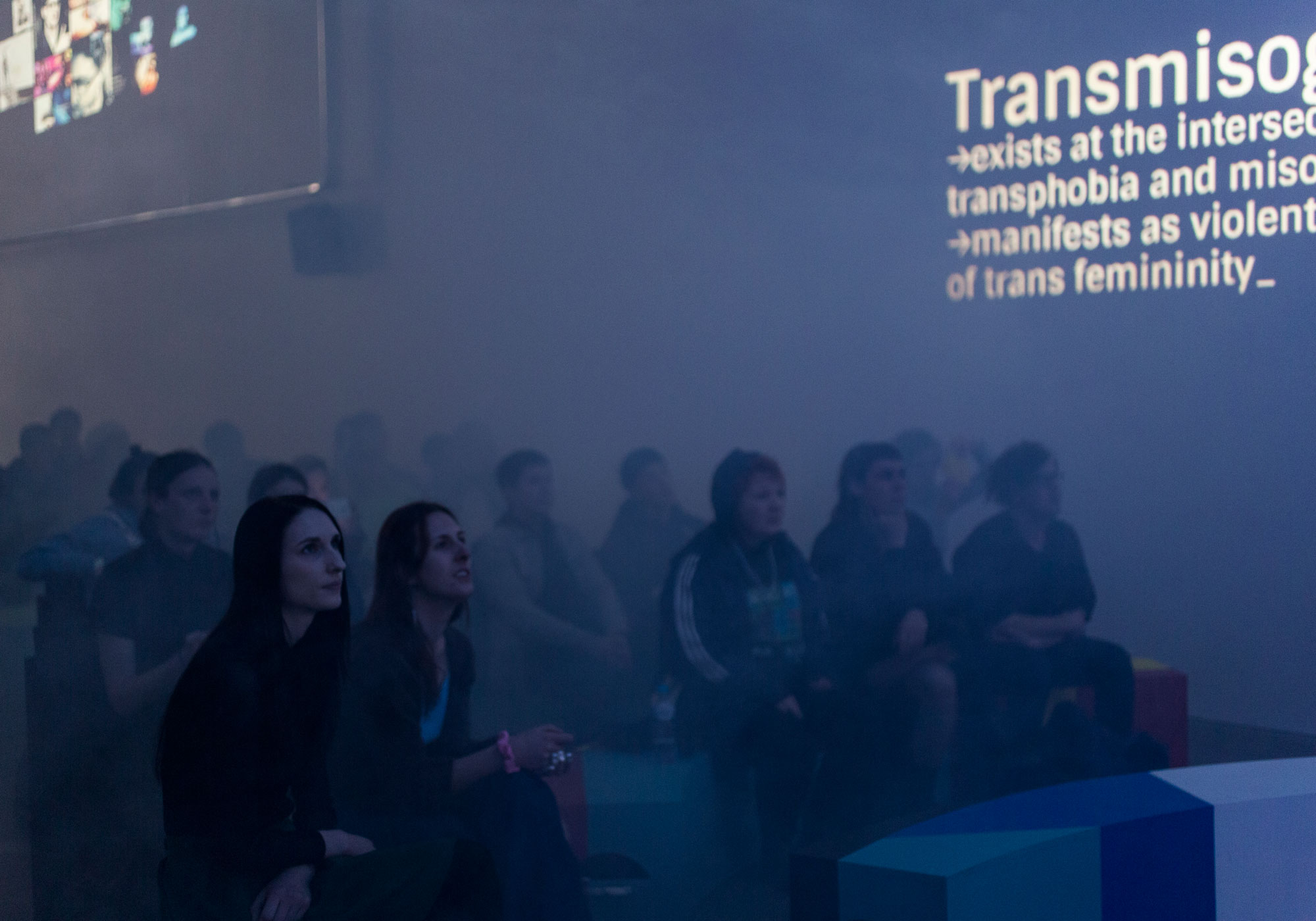 SR: We're coming out of a legacy of 'starchitects' – architects who become famous or high profile for their buildings – which very much drove public perception of architects and architecture as being something elite. How can everyone understand the role that architecture has to play in society?
FW: It's important that we communicate architectural ideas and share them publicly in a way that is expansive, meaningful, layered, and diverse. But we must start at the beginning.
For example, designer Mary Featherston, who we're working with for Open House Melbourne's 2021 program, is passionate about how design and creative practice is integral to early childhood education and the design of education itself. Mary advocates for an approach that moves beyond simply funding new school buildings to one that integrates a progressive and creative pedagogy alongside the design of adaptable learning environments, ensuring every child has access to quality and creative spaces in which to learn. She asks us to think about how we can design spaces to promote creative exchange and experiential ways of learning. A trajectory of this kind of thinking is also informing Mary's recent project – the LIVEability project with Suzie Attiwill – which is researching how and why we choose to live the way that we do in our cities and suburbs and the forces shaping the design of our homes and spaces. This project will be part of OHM with a workshop at Broadmeadows Town Hall.
It's positive to see the emergence of a real commitment and interest in learning from First Nations people's knowledge of living on this land for over 65,000 years. We have much to learn in terms of our relationship with the built and natural environment that can deeply inform how we educate a new generation of architects and designers. We are starting to see this addressed in a professional sense through things like the Australian Institute of Architects First Nations Advisory Working Group and Cultural Reference Panel. Indigenous architects such as Sarah Lynn Rees at Monash University and Beau de Belle are RMIT University are leading the way in ways of teaching young architects about designing on Country within a tertiary education context. Alison Page and Paul Memmott's recent book Building on Country is significant. We need to provide clear pathways for Indigenous students to become registered architects in Australia so this is an Indigenous-led process as well as creating more opportunities for non-Indigenous architects and designers to learn about what it means to design on Country.
SR: Social and environmental impact, First Nations knowledges, cultural awareness of context, and thinking through collective futures should be central to any architectural process. You were recently appointed jointly as the Executive Director of Open House Melbourne and the Curator of the newly formed Centre for Architecture Victoria. Can you speak yet to what the Centre hopes to achieve?
FW: Without an institutional body behind it, the Centre for Architecture Victoria (CAV) has grown from a more community-led and grassroots perspective. It is an independent and not-for-profit voice for architecture and spatial practice to explore the diversity of ways that we can shape the new possible futures for our city, our suburbs, and our regional centres. I imagine it as a 'shopfront for design ideas – both digital and virtual – a trusted guide for exploring issues that relate to our relationship with the built environment and how it shapes our experience of the world.
The idea of a curator being a kind of traditional custodian of knowledge or voice of authority, is not the position that we are interested in. We're interested in pursuing a process that is more open, porous, and exploratory with our audience. There is a real agency in how we can approach the complex challenges around us by creating an environment which can allow an active, meaningful exchange, that doesn't get fixed in time.
How do we start to think about our built environment beyond a singular building or even several buildings? How do we think about all those things in-between ourselves and architecture – nature and our connection to it for example. How do we design our public life? Outside your front door is a 'public moment'. If we can think about our built environment as being public, regardless of whether it is a private house or a community building, then we can consider the responsibility we have to design it well.
In a way these ideas are not necessarily new. They've always been around, but there is a renewed sense of criticality and urgency to them now. The value of design to our public life is at the core of what CAV is about.
"How do we think about all those things in-between ourselves and architecture – nature and our connection to it for example. How do we design our public life?"
SR: This year's Open House Melbourne program has the theme of 'Reconnect'. Inherent in it is this idea that nothing is ever new, but we need to find a new way of connecting to what is existing – to the city, to nature, to each other. How do you imagine that we do that?
FW: Open House Melbourne has always had at its heart, the generous act of opening the 'behind the scenes' of buildings and experiencing different spaces. People feel welcomed to be a part of a discussion around architecture. Through that, we can start to address different aspects of our built environment. For example, how are we going to address the fact that our city is built on unceded Indigenous land? How are we going to respond to climate crisis and the COVID-19 pandemic with generosity, inclusion, and accessibility? How do we create a generous experience of the city for everybody?
Collectively, we have just experienced what our cities look like when empty and devoid of life. There is an opportunity now to gather through Open House Melbourne and understand how we might reshape the city. Our opening program This is Public will ask us all to think through multiple futures by bringing together several voices – from XYX Lab's Nicole Kalms who is working on an app called 'YourGround' which maps personal safety in public space with a focus on the experiences of women and gender diverse people, to architects such as Beau de Belle, Christine Phillips and Jock Gilbert who will speak about designing on Country and Jefa Greenaway and Tristan Wong who have just curated the first Indigenous-led exhibition for Australia at the 17th Venice Architecture Biennale.
SR: What is your hope for Melbourne moving forwards?
FW: Across Australia our cities have been shaped primarily, and not necessarily for the better, by neoliberalist commercial interests. There is a real desire to understand how we might balance that better. Whether it's adopting economist Kate Raworth's economic theory of the Doughnut Economy, or perhaps the idea of the 20-minute city. For example, can adaptive reuse – looking for opportunities in empty spaces and repurposing their function – provide temporary architectural solutions that might not solve a problem long term but are able to adapt to meet urgent need? How might we slow the city down? How are we going to respond spatially to growing economies like the shared economy? How are gig workers using the city?
My hope is that our city can become a more generous and inclusive place for everyone. How can public life be more porous, adaptable, responsive, and accessible for everybody? Not only the inner-city, but also its connection to the outer suburbs and regional Victoria. This is our chance and it's urgent. We need to work together to reshape what we want our futures to be.
This content was produced in partnership for our issue #14 Work, with our friends over at Open House Melbourne | Centre for Architecture Victoria and produced ahead of their 2021 online program Reconnect. To grab a print copy (and pay only postage) head over to our shop.