Culture
Indigenous voices make waves on DRMNGNOW's mix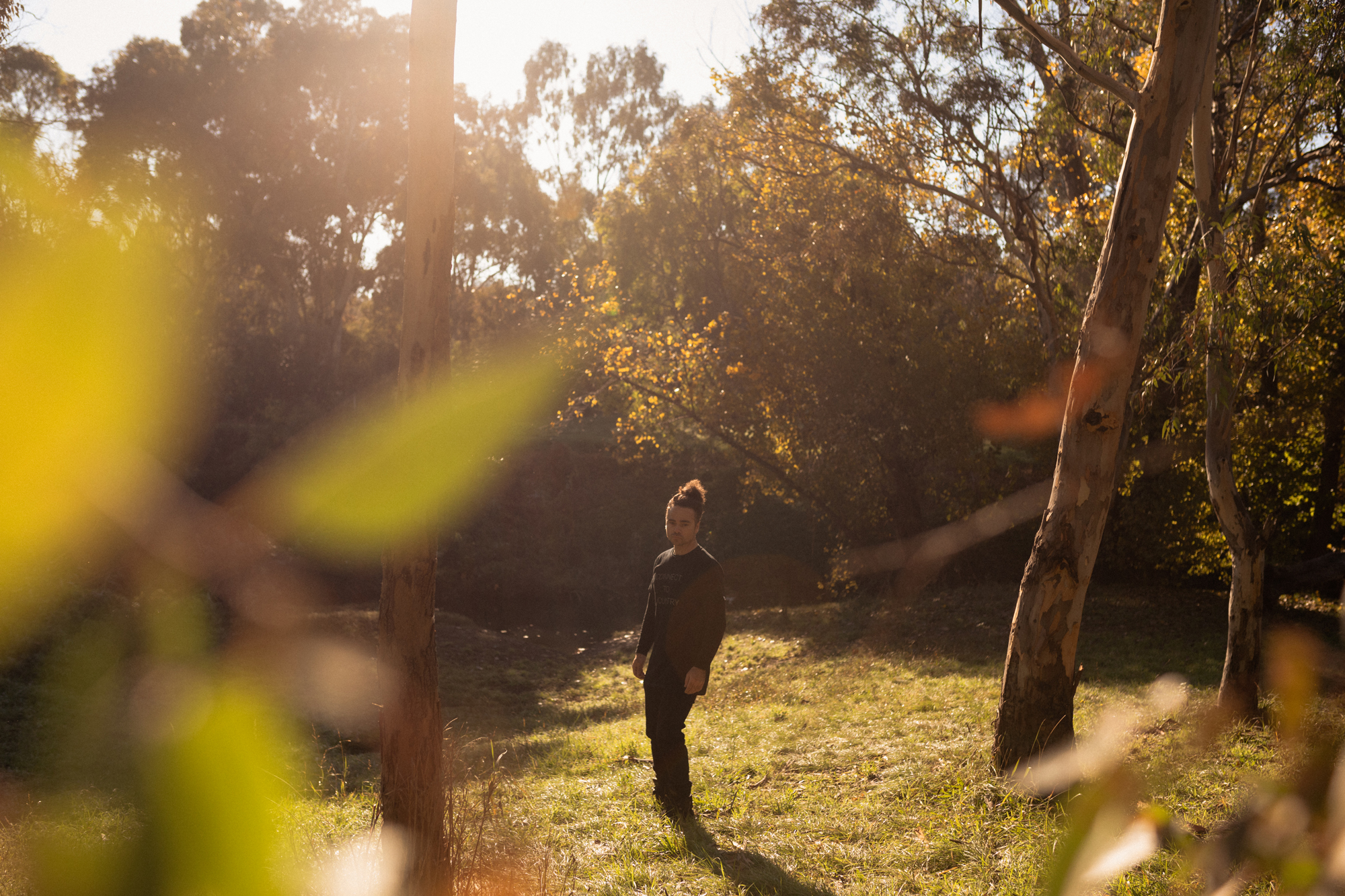 Jun 16, 2021
Next up on our Ears mixtape series featuring Triple R radio presenters, we talk to Indigenous hip-hop artist and Yorta Yorta man DRMNGNOW, a.k.a. Neil Morris. Shining a spotlight on Indigenous voices that set out to uphold traditional cultural practices, Neil's mixtape titled Waves gives a snapshot of what his Triple R show Still Here is about. The mix looks to female artists both locally and globally who use their voice for Indigenous sovereign rights, and who use the power of storytelling to heal.
"Waves is a collage of music that acknowledges the powerful waves being made by Indigenous women in recent years. In the music terrain of so-called Australia, as well as other Indigenous lands affected by settler colonialism, they take up and occupy a critical space powerfully."
Tracklist
1. Allara – Barmah
2. Dancing Water – White Noise
3. Kardajala Kirridarra – Arbala Barlawa
4. Miiesha – Tjitji
5. Emily Wurramara – Blue Moon, Black Sea
6. Kee'ahn – Smoke
7. Bumpy – Falling
8. Ria Hall – Black Light
9. Vox Dawn – It is Well
10. Lady Lash – Thieving Hearts
11. Maxida Märak – Akta Dig
12. Lido Pimienta – No Pude
13. Princess Nokia – Brujas
14. Dioganhdih – Stoodis
15. Barkaa – Our Lives Matter
16. Piqsiq – Tuktu Strut
17. Mi-kaisha – Day Dreamin'
18. Nimkish – Diamonds Lie
19. Tessa Thames – Restless
20. The Merindas – Déjà Vu
21. Alice Skye – Like the Waves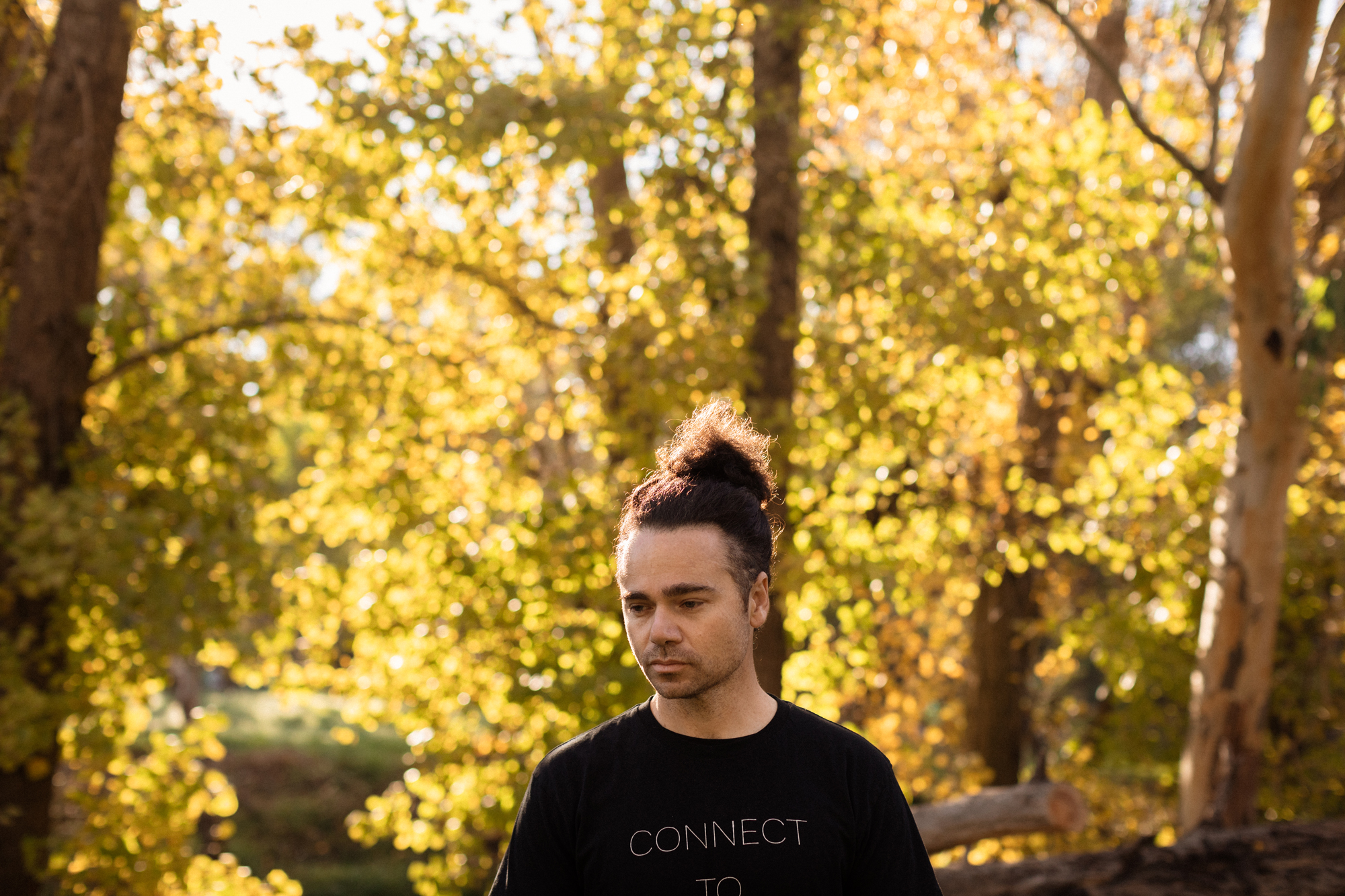 Madeleine Ellerm
Tell me a little bit about your background, where are you from and where did you grow up?
Neil Morris
I'm a Yorta Yorta man. I grew up on Yorta Yorta country in Mooroopna, which is part of the Kailtheban clan area. I was very privileged to be raised by my mother on country, which has played a huge part in who I am today, and who I continue to be.
ME: What were some of your musical references growing up?
NM: I grew up being a music lover and was exposed to a real mixture of things – from my parents' record collection to ABC music program Rage. It wasn't until I hit my formative years as a teenager that I started to gain more access to hip-hop, and had exposure to amazing artists like Tupac Shakur, Nas, A Tribe Called Quest, De La Soul and NWA.
ME: Did you have any local musical references as a young person?
NM: To be honest, not really. Growing up on country we didn't have access to the city, so for me the so-called Australian hip-hop scene was largely non-existent. My first exposure to it was hearing my older brother's tape recordings of local hip-hop performances in Melbourne. The recordings really threw me – I was like, "There's people rapping in so-called Australian accents?!." Over time the scene grew, and Indigenous MCs started to emerge which was really cool to see. I think the first real local musical influence I had was N'fa Jones, who was part of a group called 1200 Techniques, he's now gone on to form Cool Out Sun. N'fa Jones was the first so-called Australian artist that I thought was really incredible. Knowing that he was a black person with African lineage really inspired me at the time. I've had the blessing to come to know him very well and have a great relationship with him now.
"When I was 18, I started to question how the world was laid out for us – not only for Indigenous people, but for humanity as a whole. I had this feeling that society lacked a sense of fullness – elements like spirituality, connection to country, love for country, and preservation and sustainability of country."
ME: And tell me about the journey of your own musical practice, and how DRMNGNOW came to be?
NM: It wasn't until 2015 that I made the decision to consciously pursue my music professionally, and in 2016 I moved to Melbourne to make a start. I was making guitar-driven, loop-based music with synth elements, and singing in language. Here and there over the years was a feeling that I might return to hip-hop, but it had to feel culturally and spiritually right for me.
I started to spend a lot of time jamming and freestyling with my friend Adrian Eagle, who appears on my song Australia Does Not Exist, and Paul Gorrie, a brother of mine who I was living with at the time. Being in an environment with people that I resonated with, and having grown so much as a person, it felt like it was the right time to come back to hip-hop. In 2018 I released the first DRMNGNOW song called Australia Does Not Exist.
ME: Can you tell me more about the stories and concepts behind your music?
NM: When I was 18, I started to question how the world was laid out for us – not only for Indigenous people, but for humanity as a whole. I had this feeling that society lacked a sense of fullness – elements like spirituality, connection to country, love for country, and preservation and sustainability of country. While studying philosophy and anthropology at university in Melbourne, I went deeper and deeper into deconstructing constructs that were set out for humanity – things like the 9-5 working week, belief in power dynamics, and the notion of nationhood. For me, these constructs deplete people in so many ways –­ not just Indigenous people, everybody. As I got a bit older, I started to understand Indigenous sovereignty, and it was then that I thought, "Hey, we really need to unpack this, and we need to challenge it."
I like to reinforce to people who have strong notions of the nation state of so-called Australia, that I'm not trying to be an enemy and I don't feel like I'm better than anyone because I have certain ideas. For me as an Indigenous person, there's this truth that I need to be telling and I have a responsibility not to shy away from that, I have a duty to help elevate people's understanding to a greater point, so that they can have a more whole experience of living in so-called Australia, which is Indigenous land.
"We need to sleep under the stars every so often, we need to be warmed by a fire, we need to swim in the rivers, we need to feel country. If we're not exposed to country, how can we really be connected to it? Caring for country is intertwined into the sacredness of what it means to be an Indigenous person."
ME: How does your music carry this message?
NM: For me music is a spiritual, healing, medicinal practice – a very sacred thing. I didn't always believe that I wanted to have my voice on music – when I started out learning to play instruments, I thought that I might just make instrumental music. But after working in community for a number of years – Traditional Custodian Rights, Land Management and Cultural Heritage – there came a point for myself when I started to feel that there were not enough unfiltered voices speaking powerfully and publicly. Perhaps for fear of having funding taken away, or threats to safety, among other risks, there seemed to be trepidation from certain people to speak openly. I decided that if I took myself out of working in the community space, I could speak very openly, without putting those groups at risk – I could represent my ancestors authentically through my music. I feel the voices coming through me and I try to honour them, because if we don't speak certain truths about how we want society to be, it's never going to get to where we want it to be.
My music is still a work in progress – I look at hip-hop as a very sacred art form, and for me, you can't just master that overnight. There's evidence of this in some of the greats still going, hip-hop elders who've been making music for decades and whose content just keeps getting better. I've only been releasing music for four years now, and I acknowledge that I'm still a baby in this art form. Even though I've released content that might be seen as confronting and challenging, I'm still learning so much with it. And if my work resonates with people, then I'm grateful for the opportunity to connect with them.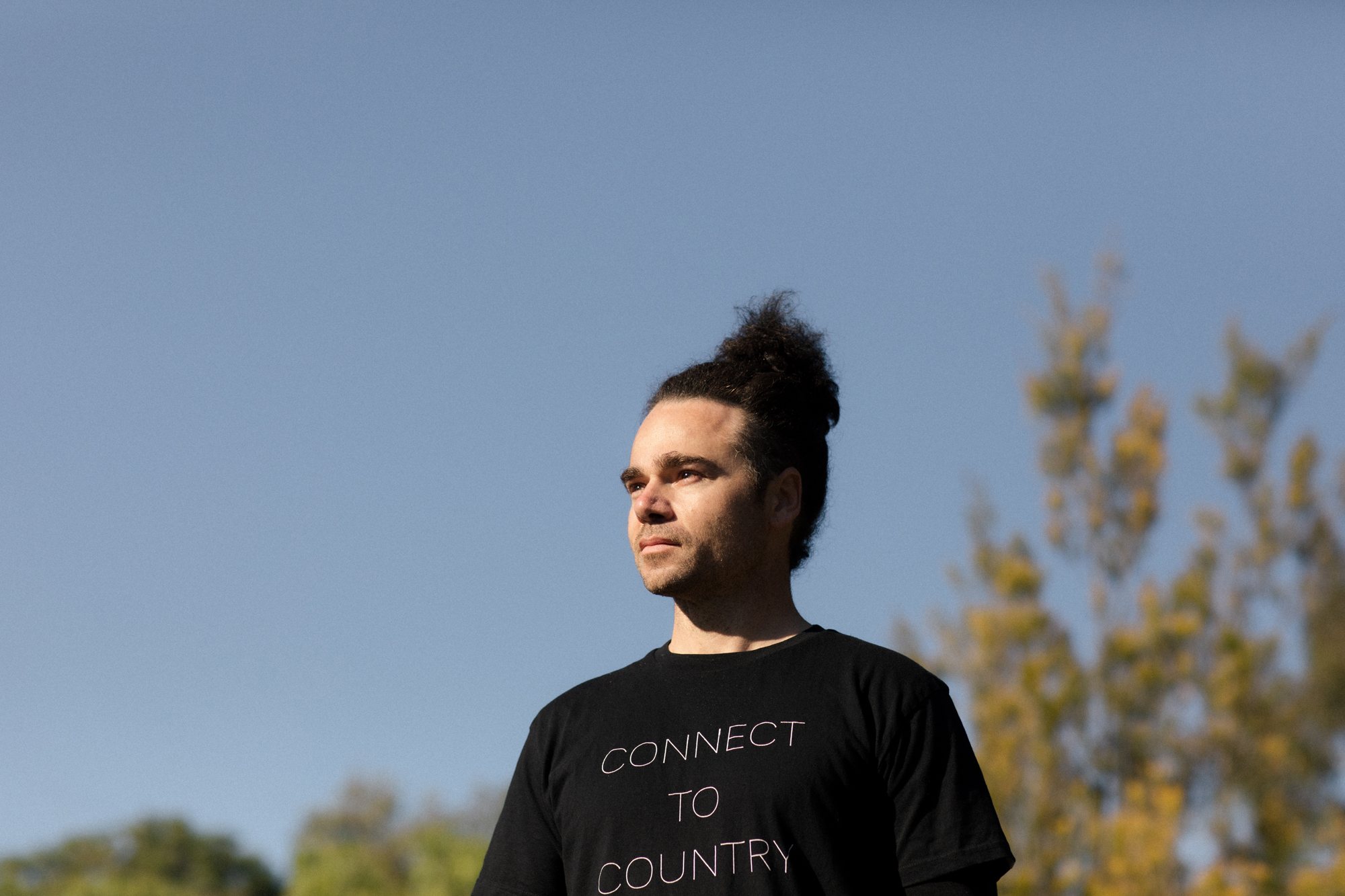 ME: I read an interview you did with Lachlan Kanoniuk where you said that community is a vital part of what you do, not only as an artist, but as a person – can you expand on this?
NM: I came out of the community space to pursue my music professionally, and when I look back on that experience, I feel I wouldn't have been able to release musical content without first having that grounding. I worked with a variety of people in my community from young people to elders and I'm indebted to all of those conversations and experiences, more so than anyone in the music world. When people ask me who my influences are, I scratch my head, because there's so many that are outside of the music industry. Beyond that, my work is about the broader Indigenous community, culture is central to the content that I've been releasing, and that means that community is too. For example, when I released the song Australia Does not Exist, I asked myself "What am I then doing in regard to enacting Indigenous sovereignty as a community member?." I have a responsibility, I can't just release a song called Australia Does Not Exist, and not actually do some work related to that concept – otherwise, I'm just grandstanding, and my work would have no value to me. I have another song called Ancestors, which is about acknowledging country, so what am I doing to acknowledge country? Am I caring for country? I haven't necessarily always cared for country as much as I should have, there's always more that I can do. I try to honour what's in the work, and so much of what's in the work is community. For me, it's a crucial thing – if I'm going to do cultural work, it should be about lifting up the community as a whole. I see my music as a conversation starter, I'd like to perform my songs on a stage as much as I'd like to sit down and have a discussion with people about them.
ME: Tell me about your Triple R show, Still Here. What is it about, and how did it come to be?
NM: It came to be at a time when it was obvious to me that there were so few spaces where Indigenous artists were being platformed, particularly in a way that really grasped the full enormity and power of their work, and I wanted to address this. It's also about representing the music as a bigger picture – for example, if a song is about country, to really highlight that.
The music industry has a very prescribed idea about what's defined as 'quality' and for me, quality can look very different. For various reasons such as a lack of access to equipment, a desire to be independent and autonomous, among others, Indigenous music may not always be seen as 'industry standard'. When we start assessing quality in certain ways, we start to miss the essence of what is in the story of all Indigenous people. And that's the thing I really want to reinforce with Still Here, that every Indigenous person connected to this country, has a story to tell. And the deeper I've gone into running the show, which is 3 years now, my own appreciation grows and my own love and ability to engage with certain content expands – that's what happens when you give such a sharp focus to things. Since I started Still Here, even I listen to more Indigenous artists and am wanting to find more, not only from so-called Australia, but Indigenous content from around the world as well.
ME: Where do you live and what is it like to live there?
NM: I live in Mooroopna on Yorta Yorta country and I live there because it's the country that I come from. Last year I decided to move back up on country from Melbourne, and it feels amazing. There's so much more for me to keep learning about my own country and I'm so excited that every day presents an opportunity, because there's so much to country. We're supposed to be connected to it; we need to be connected to it. I want to see the sunrise every day without it being impeded by city scapes. I want to connect to the diverse native vegetation that is unique to place, this grounds me as a person.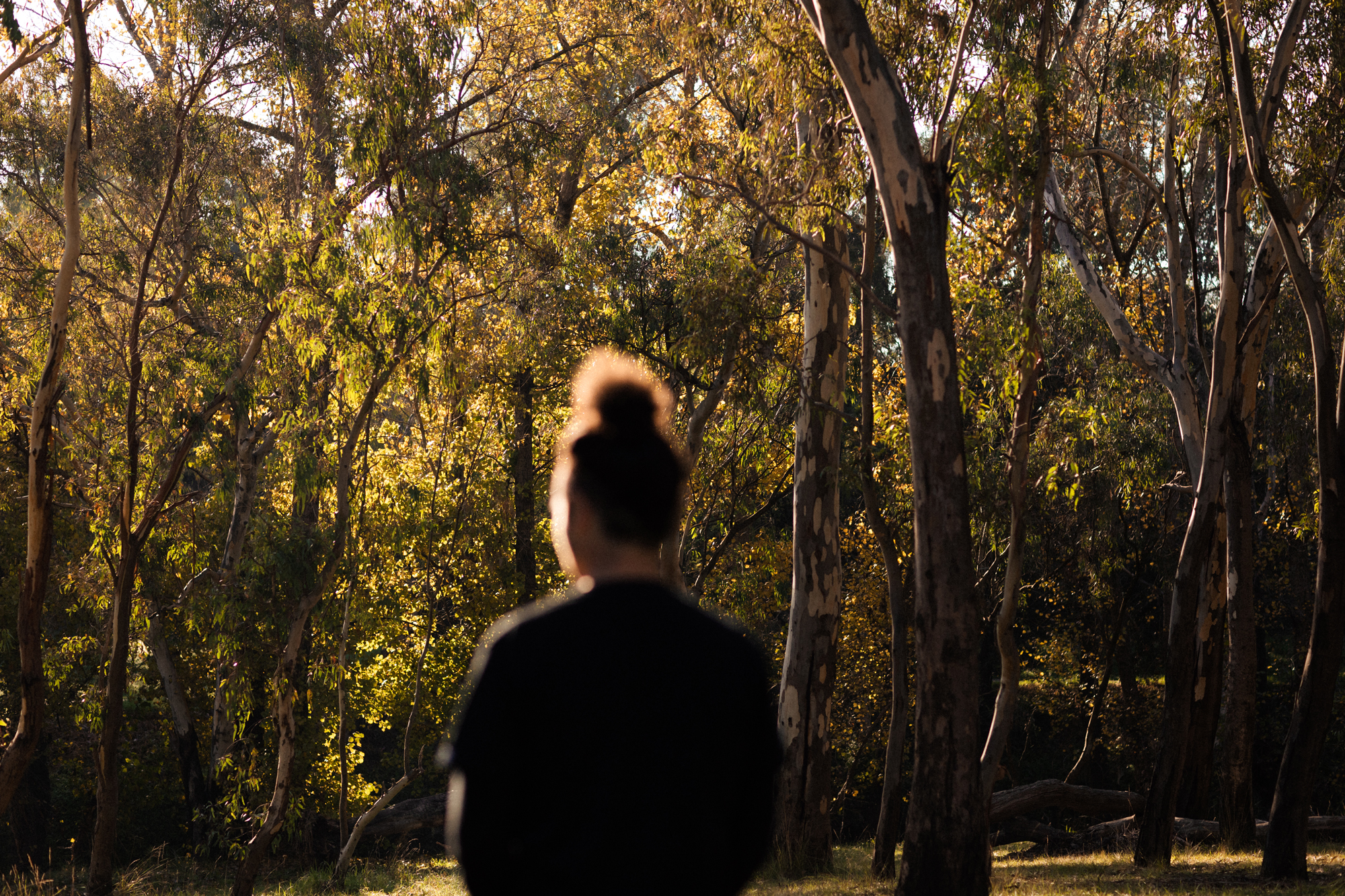 ME: And if you took away all practical constraints, would you continue to live on country?
NM: Yes, I would stay right where I am, but it would look a little bit different – It would be out in the middle of the forest. That's the vision, to keep moving as close to country as possible, not just living in a town on country, but being with country and that's part of why I moved back home, I need to honour country more and more. Connection to country requires ongoing maintenance and ongoing dedication – you can be on country but not connected to country.
ME: How are some of the ways you can connect to country?
NM: We need to dislodge ourselves out of comfort, out of connection to so-called Western society, and we need to dedicate chunks of time – not just an hour in the bush. Even if you live rurally, you could be living in a home that diminishes your sensitivity to country. We need to sleep under the stars every so often, we need to be warmed by a fire, we need to swim in the rivers, we need to feel country. If we're not exposed to country, how can we really be connected to it? Caring for country is intertwined into the sacredness of what it means to be an Indigenous person. There are small ways that you can honour country, like picking up rubbish along the Merri Creek, and I truly believe that when we give honour to country, country gives back more than what we give to her. Because country is the all-powerful, infinite source of love and nourishment that we are all indebted to.
ME: And while you care for country, how do you juggle everything else, and what does the rest of the year have in-store for you?
NM: I'm one of those people that's always feeling pulled in different directions. I'm still going with my project DRMNGNOW, making a lot of music, and working with young people in my community to give them opportunities that I didn't have growing up. And then continuing to care for country as much as possible, to keep building relationships with people who really resonate with these concepts. Whether that's in educational spaces, business-based spaces, or collaborating across business ventures. I believe strongly that as Indigenous people, we can't be one-dimensional, because to me, that's a Western construct.
---
Based on Nicholson Street in East Brunswick, community radio station Triple R has been live for more than 40 years. The diversity of shows and presenters reflects the values at the heart of Triple R – for the people, by the people. Independent and non-profit, the station relies on sponsorship and listener subscriptions to stay on the air. Whether we're cruise the stations every time we hop in the car, or tuning in while cooking in the kitchen, radio occupies an important place in our hearts and minds. Tune into Still Here on Sundays from 1-2pm, every week on Triple R.