Culture
Hope St Radio's Pete Baxter captures 2020 on a soundtrack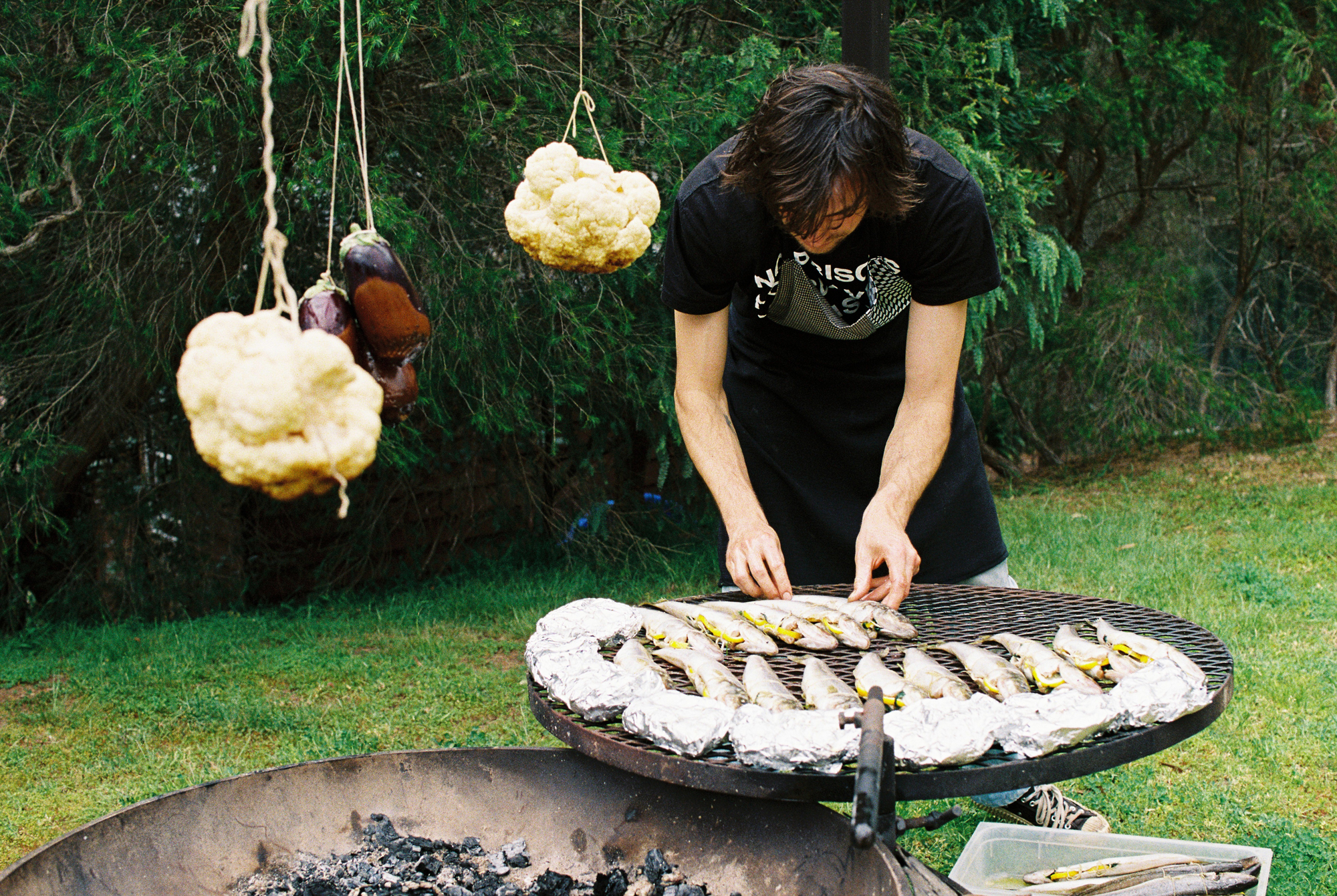 Feb 3, 2021
Hope St Radio's founder Pete Baxter has his finger in many pies — from DJ, to music curator, and maker of fine wine. With Hope St Radio, his roaming radio station broadcasting from different venues around Melbourne, he brings people from all walks of life together through music. In 2021 Hope St Radio will find its permanent place at Melbourne's Collingwood Yards. A toast to the year that just keeps on giving, and herald in a (hopefully) jubilant summer, Pete has made us a mixtape inspired by 2020's trials and tribulations.
"Here's a few of my favourite songs from the long and locked down winter. Have kinda fallen in and out of love with music during these Covid times. Strange feelings in all aspects of art and creativity."
1. Jolie-Laide In Lace — Chloe Alison Escott
2. Answer Me My Love (Live) — Guy Blackman
3. Blue Water — Sally Oldfield
4. Henry – Soccer Mommy
5. Shoot Through — Sleeper And Snake
6. Back To The Centre — Mikey Young
7. 3 Days Man! (3AM Mix) — Bellydance
8. Love Echoes Loud — Gregor
9. Sensless — Somewhere Outside
10. Trees in November — Moral
11. Mad Horses — Paul Haig
12. Now Who Are These Guys? — Loren MazzaCane Connors & Jim O'Rourke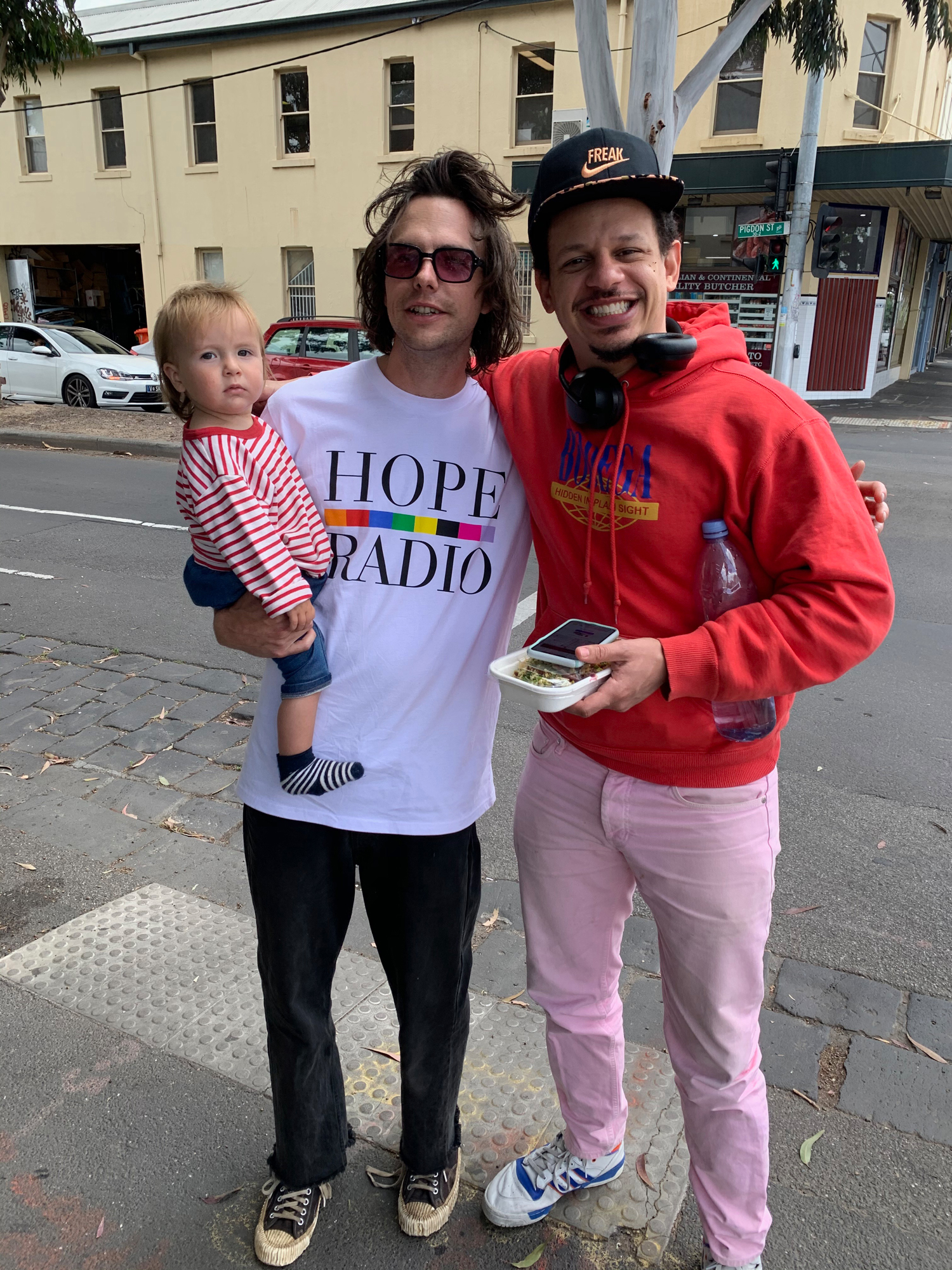 Madeline Ellerm
Tell me a little bit about your background, where are you from and where did you grow up?
Pete Baxter
I was born in Brisbane. My parents were in bible college when I was born, and Dad went on to become a Church of Christ Pastor. When I was five, we moved to a town called Bongeen in the Toowoomba Region of Queensland. Bongeen was basically just our house, the church, and a heap of cotton fields. From there we moved to country South Australia, to a small highway town called Bordertown. It was during this time my father became quite radicalised by Evangelical and Charismatic Christianity and started a revival "church" in an old sports centre. That's when I learnt to play music in the church band. I escaped the small-town religious life at 18 and spent the next five years between Canada and Atlanta Georgia, before moving to Melbourne in 2009.
"I wanted my own radio show and sometimes it's easier to start your own thing, instead of waiting for someone else to give you a shot."
Has music always been a big part of your life?
Yeah, I guess so. Through the church I played in a "band" from around the age of 8. I used to go digging in the Christian book shops for the new Christian rock tapes. My teens and 20's were spent giving most of my time to bands, then a label. Now I'm just a sell-out curator type.
What were some of your musical references growing up?
Pretty weird ones. All of the music I listened to was christian related until I was about 14, and then my only school friend showed me NOFX, Primus and The Descendants, among others. My dad would sometimes sing Bob Dylan or Johnny Cash but other than that, he mainly played worship music at home. I've had to catch up on a fair bit and still don't know most iconic 90's house party tunes.
Why did you establish Hope St Radio and what were you hoping to achieve?
I thought it would be fun. When I visited NYC in 2017, I was inspired by Lot Radio, which is a non-profit, online radio station live streaming 24/7 from a reclaimed shipping container on an empty lot. I thought it could be cool to try to replicate what they did with my friends here. I also just wanted my own radio show and sometimes it's easier to start your own thing, instead of waiting for someone else to give you a shot. Hope St Radio has now become a community based, transient online radio in Melbourne.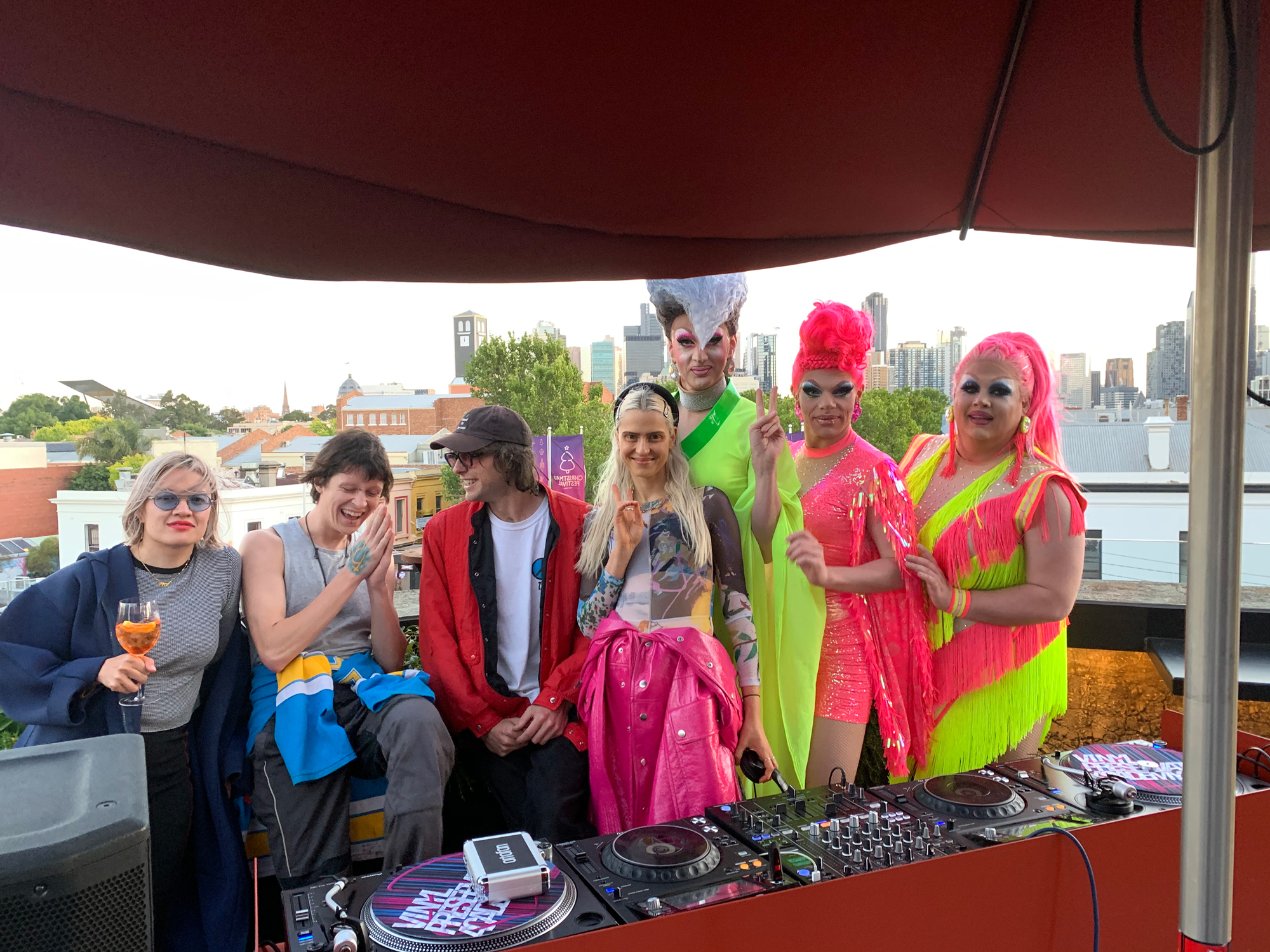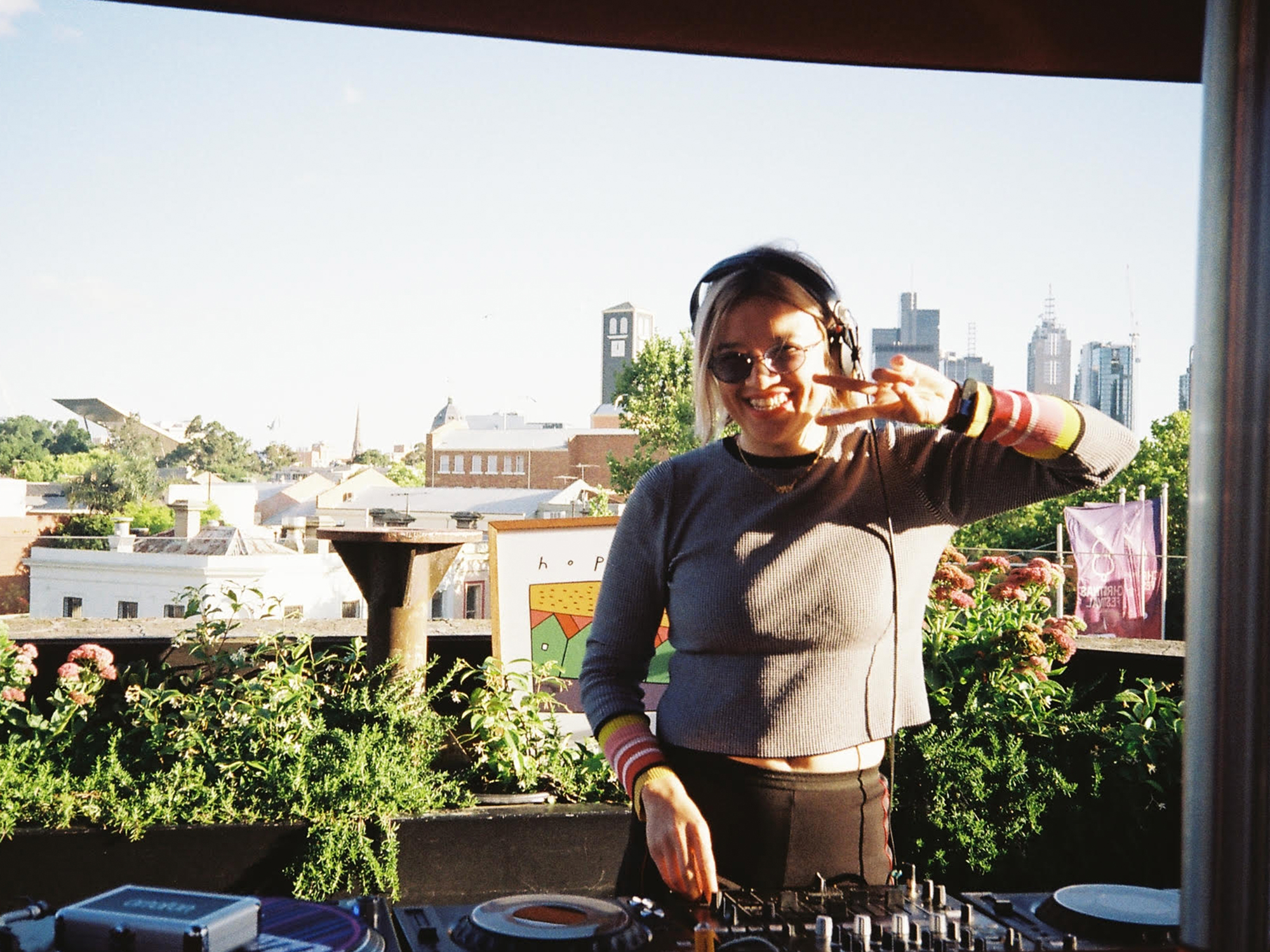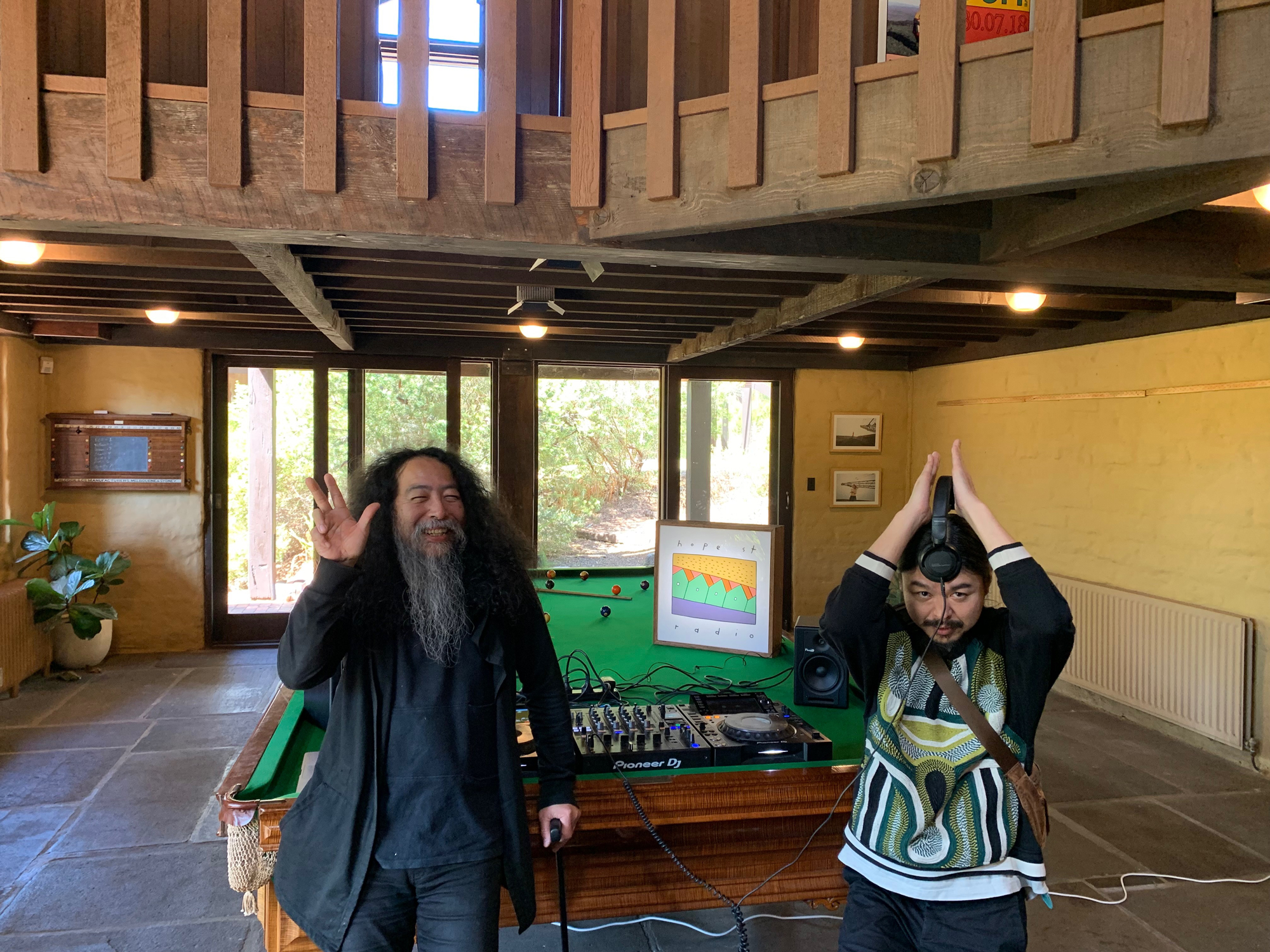 What are you up to these days, do you have any other projects on the go?
There're a few pies in the oven! We're opening a permanent space early next year for Hope St Radio at the Collingwood Yards. It will be a pasta and wine bar where we can live broadcast and hang out. We're also doing a live broadcast summer series with the Melbourne Zoo in partnership with MPavilion until 29th January 2021. I also look after the DJ and music program for King & Godfree in Carlton, which is now suddenly back up and running – so great! I've also made a couple of wines under the name Paradise Falls which people seem to be enjoying. Other than that, just trying to keep up with the kids and find some time to watch cooking shows.
Where do you live in Melbourne, and how is it there?
My family and I live out in Eltham, in a beautiful old Alistair Knox house. We have plenty of space which I love! Lots of big trees. During the lockdown, my partner Sunni and I just tried to take turns finding any space that the kids weren't.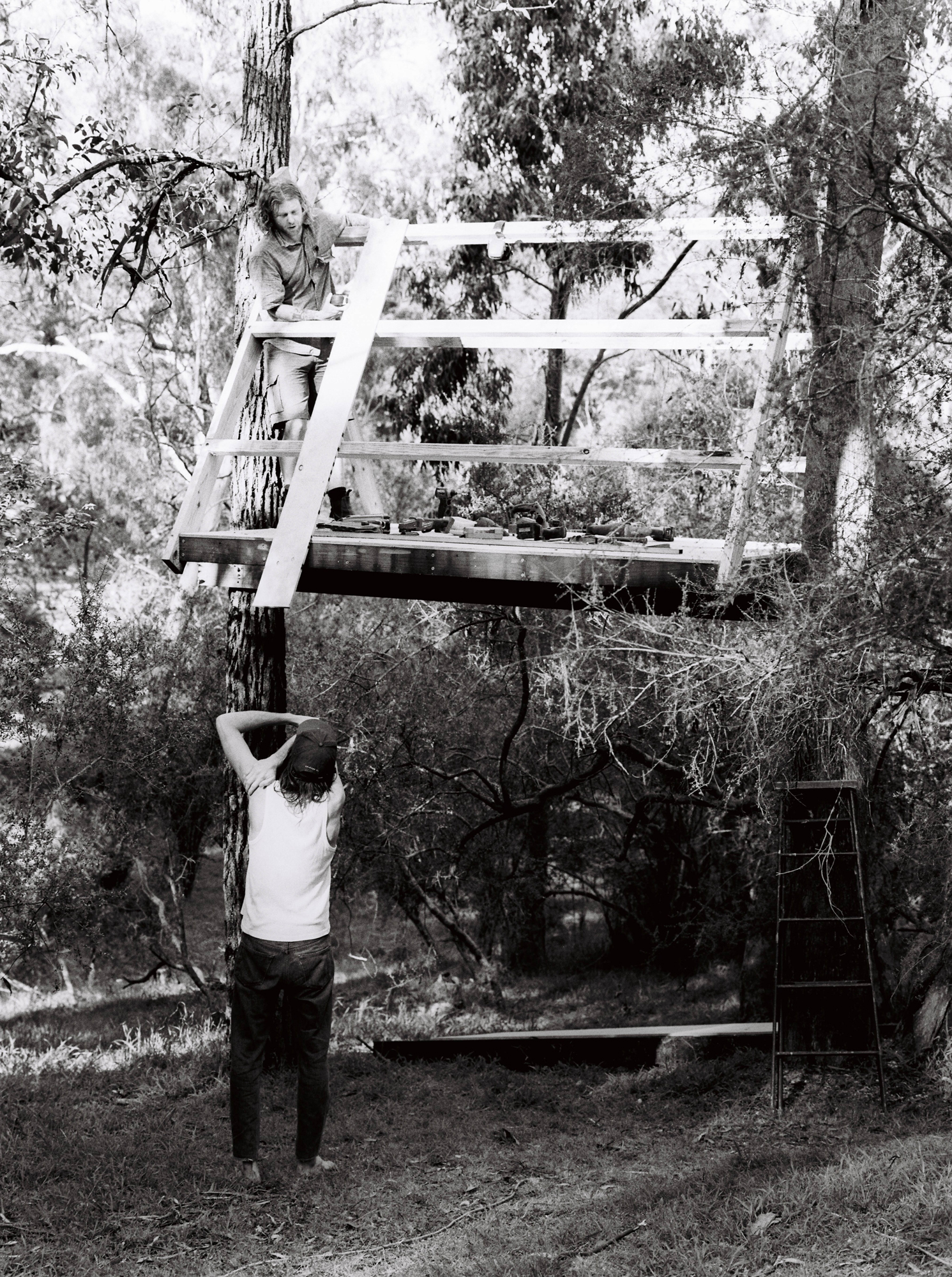 What does the future hold for Hope St Radio and how do you see it evolving?
Hopefully lots of long afternoons sipping cold ones and listening to good tunes at the wine bar! After that who knows.