Culture
A recipe for semur chicken from Mabu Mabu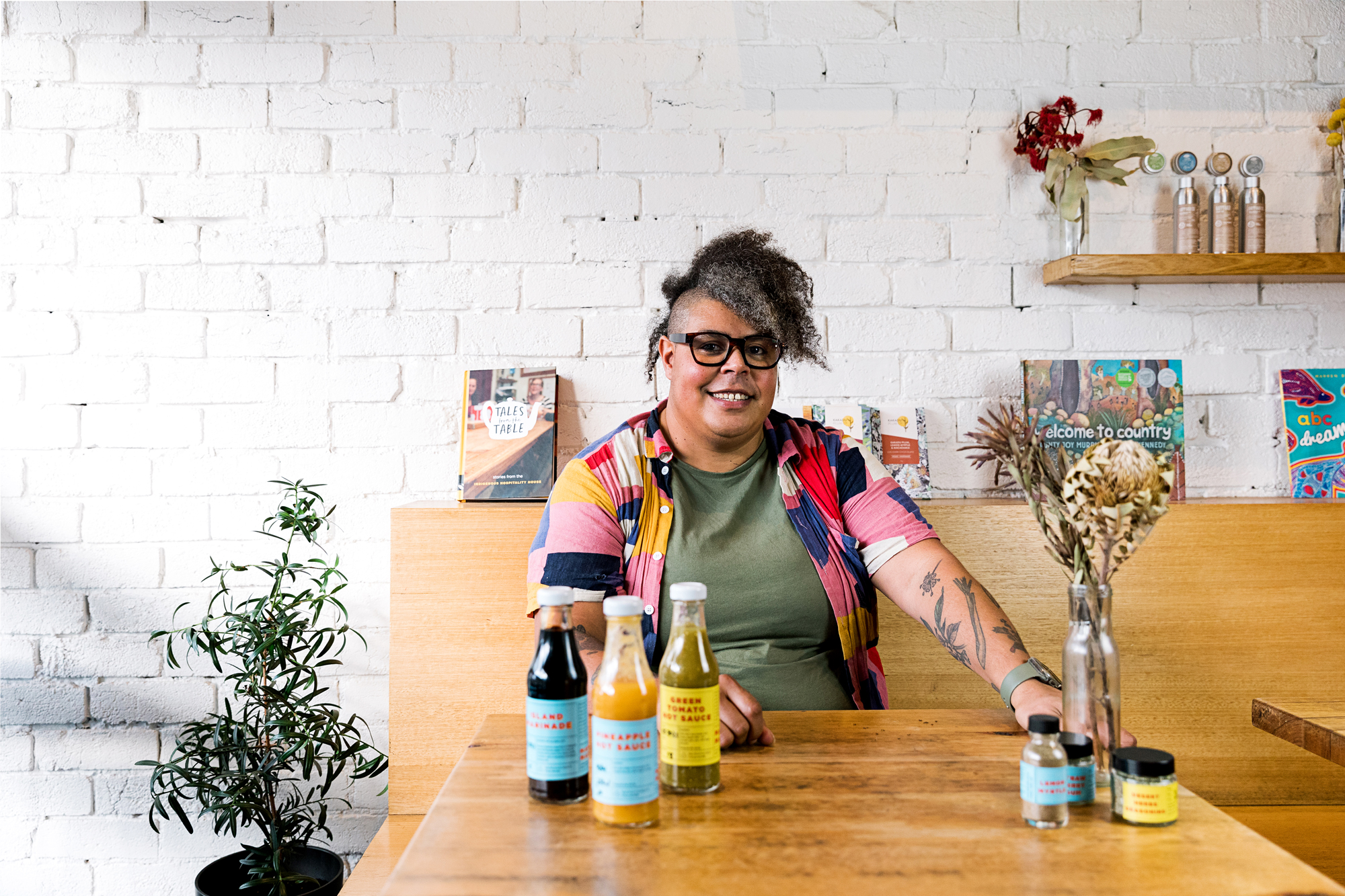 Jun 11, 2020
Mabu Mabu is a Torres Strait Islander owned and run café, catering and food business with an emphasis on using fresh, seasonal and native ingredients to create beautiful dishes that bring people together. Nornie Bero is the head chef and business owner. A Meriam woman of the Komet Tribe, Bero is originally from Mer Island in the Torres Strait, and grew up on the Islands. She has since been a professional chef for over 20 years working across Melbourne and London's restaurant and café scene. As a chef, Nornie's style of cooking is all about generosity and flavour. She has been creating dishes using native ingredients for much of her career, and is currently on a mission to make Indigenous herbs, spices, vegetables and fruits part of everyone's kitchen pantry.
Mabu Mabu is a term from the Torres Strait that means 'help yourself'. Traditionally, a Mabu Mabu is a banquet, shared table or big family meal that we put out for family gatherings, weddings, funerals, and tombstone openings. It's how we like to enjoy food on the islands: surrounded by the people we love. When the food is ready, we say 'Mabu Mabu' and everyone goes in!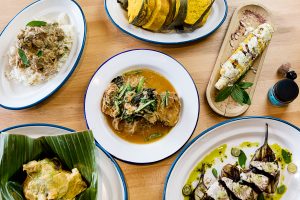 Semur Chicken and its side kick Sop Sop (a yam and sweet potato dish cooked in coconut milk) always features on a Mabu Mabu. In this hearty dish, a whole chicken is cooked in a thick soy broth with vermicelli noodles. The Asian flavours of lemongrass, soy, and chilli are a feature in many Torres Strait Islander dishes and come from a multiculturalism in the Straits that existed long before the rest of Australia. Due to the bêche-de-mer (sea cucumber) and pearling industries Japanese fishers and divers had been working and living on the islands since the 18th Century. Along with even older visitors from surrounding islanders of Papua New Guinea and Indonesia, they not only mixed their Asian flavours with Torres Strait Islander cooking, but also married and became part of our families and culture.
Nornie grew up cooking and making this dish with her dad, who, when she was young, turned half their house on the Islands into a tuck shop, selling pumpkin buns to the locals – and always said Nornie would be a chef. The dish always reminds her of home, of celebrations, and family. If you brought a partner home, an Aunty would always ask if you've made Semur Chicken for them yet – if not, well they're obviously not a keeper! The dish is so good – it's well-known on the Islands that if you make it for your loved one, they will always stay with you.
In this Mabu Mabu version, she's changed it up a bit from the traditional recipe, adding some new flavours and techniques, and some fantastic native vegetables from down here in the south of Australia. You'll find these Asian and Islander flavours throughout the café and catering menu at Mabu Mabu, on Anderson Street in Yarraville. Or buy her range of house-made hot sauces, marinades, and native herbs and spices via the online Village Store.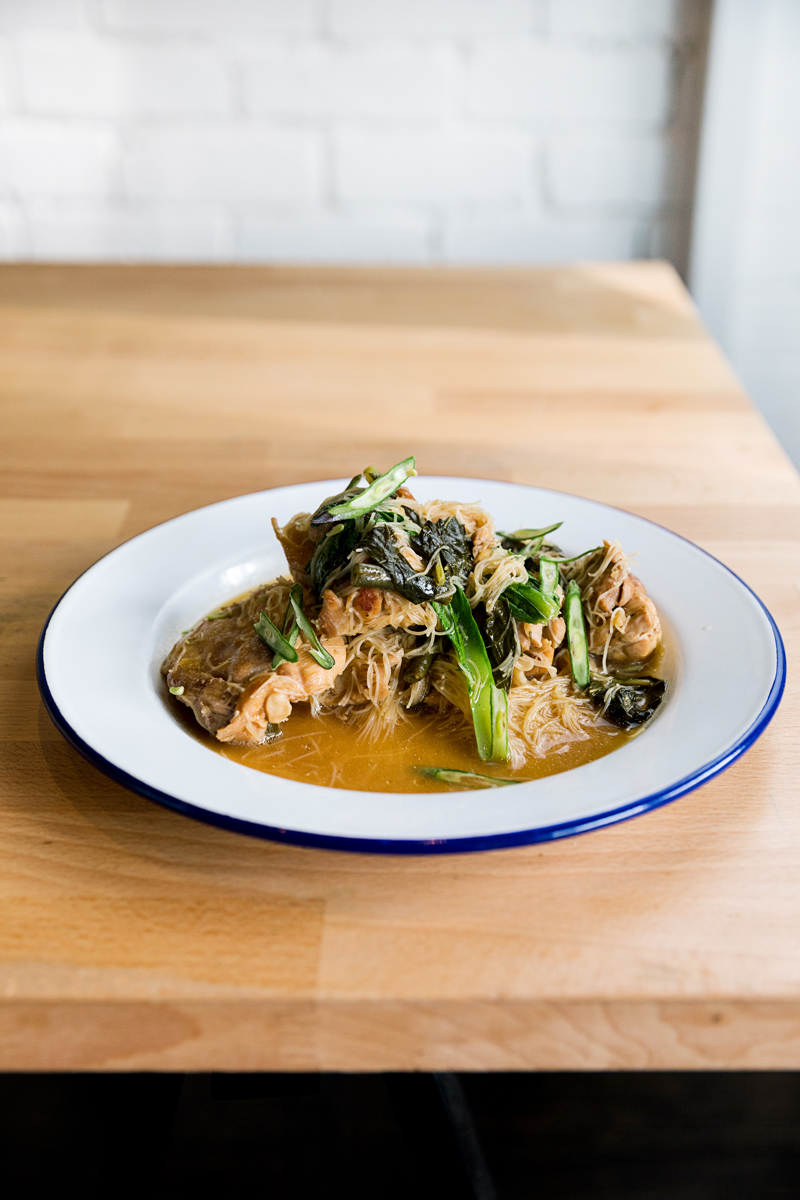 Semur Chicken Recipe
Ingredients:
1 Whole Chicken
1 Onion
5 Cloves of Garlic
2 Stalks of lemon grass, chopped
3 Tbs Vegetable Oil (preferably Macadamia Oil)
1 tbs Chilli Paste
½ tsp Pepperberries
1 Cup chopped spring onion
2 Cups soy sauce
2 Bottles Dark Beer (Guinness) or replace with Veggie Stock
Handful of Karkalla
Handful of Warrigal Greens
250g Vermicelli Noodles
Water
Method:
Chop Chicken into pieces.
Slice onions, mince garlic, chop spring onions.
In a large pot, heat oil, add chicken to brown.
Add onions, minced garlic, and chilli paste, cook until onions are browned.
Add soy sauce, cook for 10 – 15 minutes.
Add Beer/Veggie Stock and pepperberries, cook on low heat until chicken is cooked through and falling off the bone.
In a separate bowl place vermicelli in hot water until clear, then drain and add to pot.
Add Karkalla and Warrigal Greens and cook for a further 10 minutes.
Serve in bowls.
---
Thank you Nornie at Mabu Mabu for sharing this recipe with us. This recipe is produced in partnership with Melbourne Knowledge Week, as part of a series of workshops they are hosting online over the month of June. We love sharing the knowledge coming out of these workshops with you! Stay tuned over the next two weeks for a few more guides and recipes.