Culture
An old hard drive mix by Mikey Young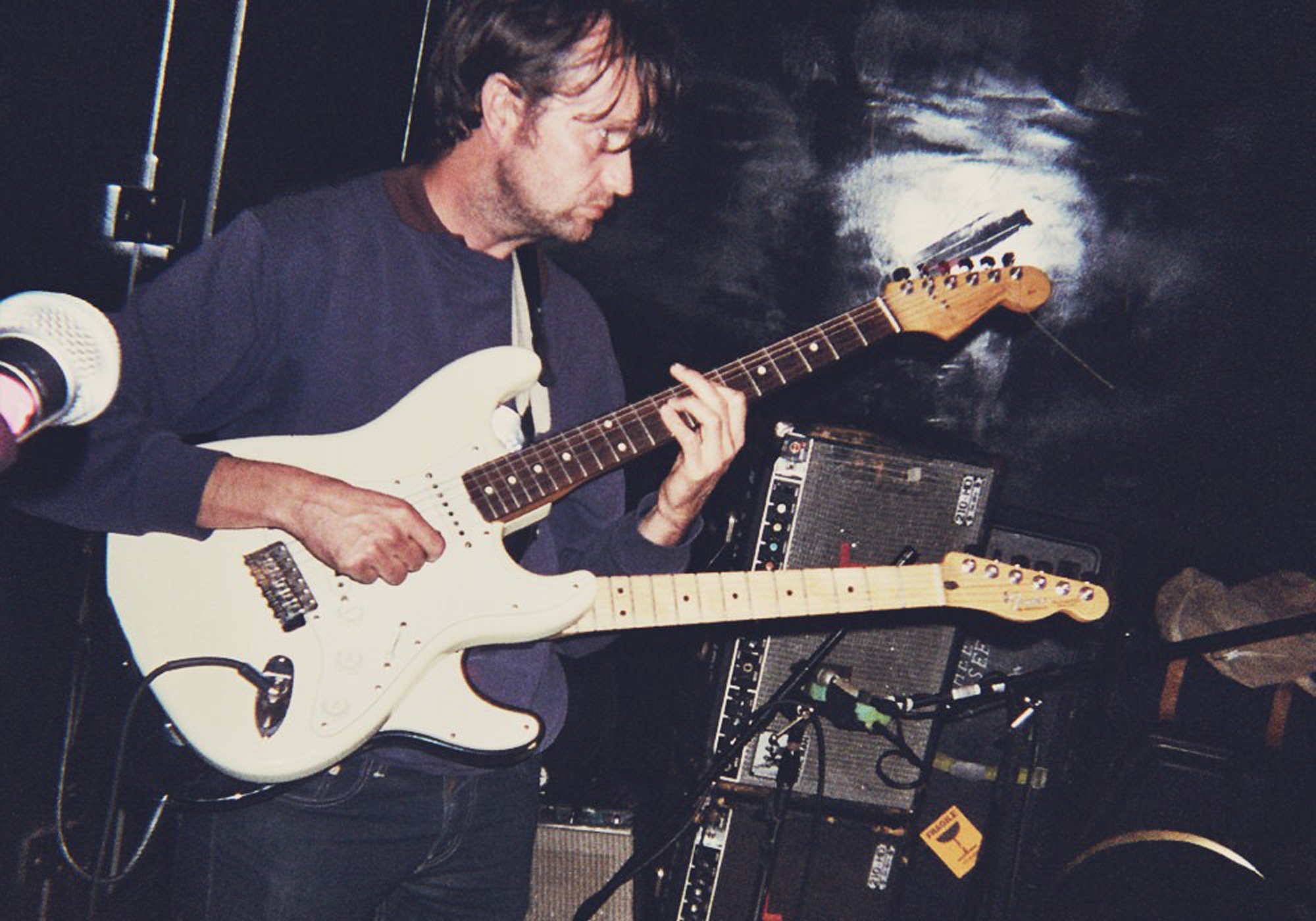 May 21, 2020
As we head into Autumn here in Melbourne, and slowly start to ease out of the lockdowns which have changed reality for many, our partner for this year's EARS mixtape series Hope St Radio brings us some tunes from their community. Sheltering in his house and studio in Rye on the Mornington Peninsula, producer and musician Mikey Young supplies us with an autumn mix driven by reflection, indecision and early noughties sentimentality.
"This mix was supposed to be a document of formative mid noughties tunes that I was in the mood to reassess. While transferring records, I got a bit side-tracked by a very old hard-drive. This ended up as a bunch of stuff I was hyped on ten to fifteen years ago, and still feels really good. So yeah, I guess a mix dedicated to decision phobia and the early noughties"
1. Andy Armstrong – Seabird
2. Food – What It Seems to Be
3. Edgar Broughton Band – Why Can't Somebody Love Me
4. The Glass Sun – Stick Over Me
5. Ram and Sel – Screw You
6. SJC Powell – Governor Lane
7. Michael Bundt – Future Street No.7
8. Indian Jewelry – Overdrive
9. Shogun Kunitoki – Daniel
10. The Electric Bunnies – Counting Sheep
11. Nothing People – Another Rattle
12. Hole Class – Seldom Seen Rd
13. Kelley Stoltz – Old Pictures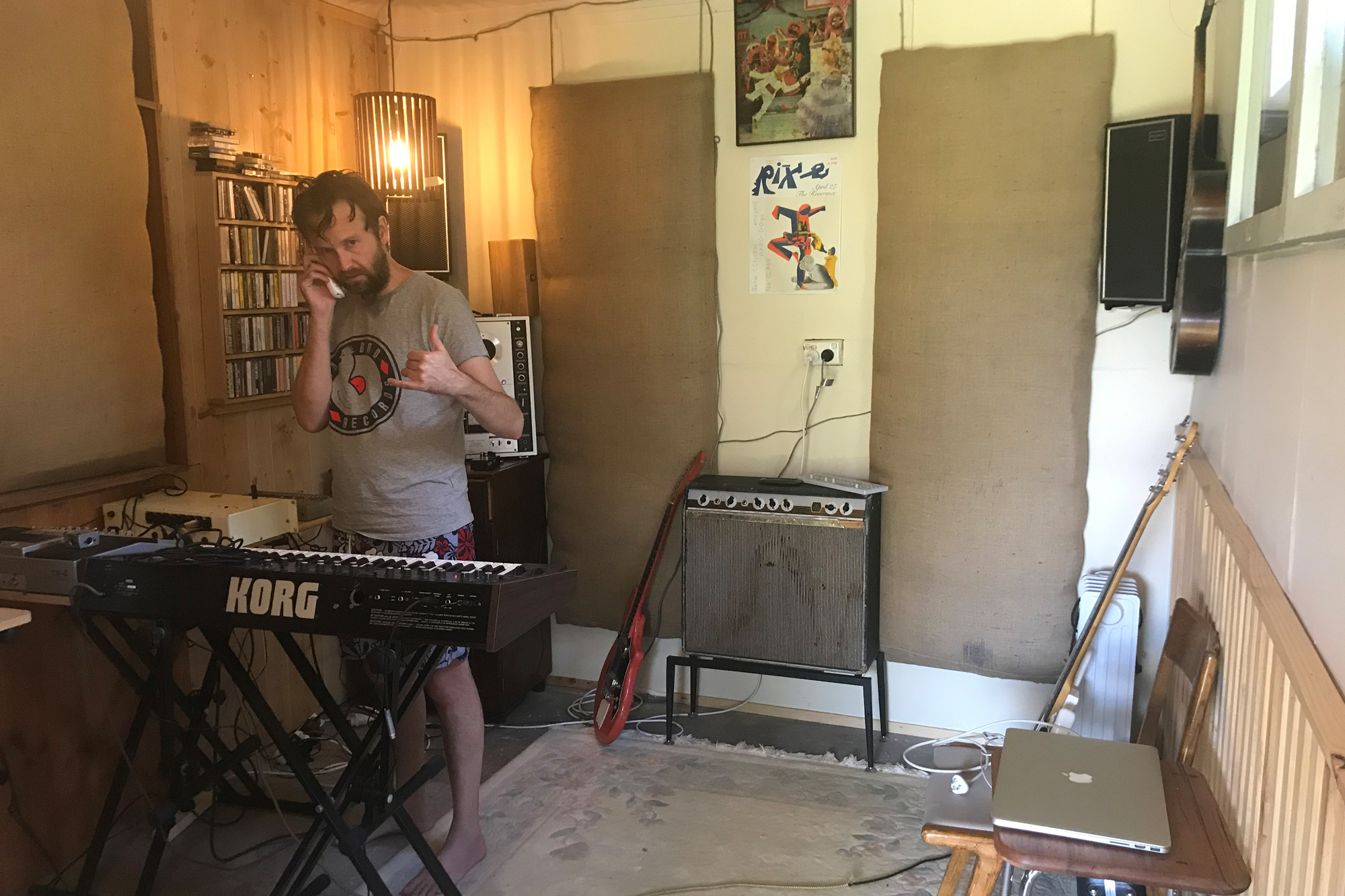 Assemble Papers
What are you doing these days, and how has your work been affected by the new reality we find ourselves in?
Mikey Young
Still working away mixing and mastering. Hasn't got quieter, if anything busier. I've been real lucky.
APWhere do you live in Melbourne and how is it there?
MYI live in Rye on the Mornington Peninsula. It's a pretty nice place to be stuck. I can go for walks along the beach or sit on the balcony for a while and not feel too much cabin fever. Now that the holidays are over, it's quiet here and feels like it normally does in the off season.
APFrom your perspective, how has the music community rallied together and responded to COVID-19? Have you seen or been part of any creative initiatives as a result?
MYI think it's rallied well. People are using their spare time wisely finishing and starting projects. Less band recordings, more solo and electronic. Not the most conducive time for bands I guess. Labels are still putting out music but less physical releases, more quick digital ones. I haven't checked in on any of the online gig shenanigans. I've been asked to do a couple but I'd rather use the spare time I have at the moment to finish off recording projects. I have been working on the project The Green Child with my partner, musician Raven Mahon. We made a song titled New Dungeon for an online Bandcamp only series Looking Glass, by a music label in Brooklyn, NYC called Mexican Summer.
APHow have you adapted your home to suit your work and life inside?
MYIt was already set up and ready to go. I have been working in one room for the last seven, years so no need to adapt. Although I do have a little jam room downstairs that Raven and I fixed up and set up synths, drums and a 4-track and microphones, just to have a different zone to create in. It gets pretty stale sitting in this room ten hours a day so it's nice to have a different environment to go hang out in on weekends and at nights. Try to force a different mindset.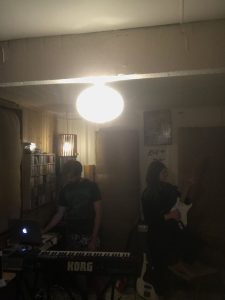 Left to right: Mikey Young at home in Melbourne's beachside suburb Rye – Mikey's home music studio was set up seven years ago.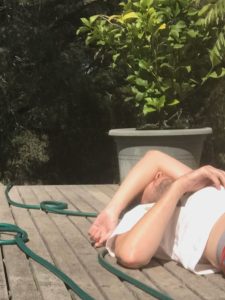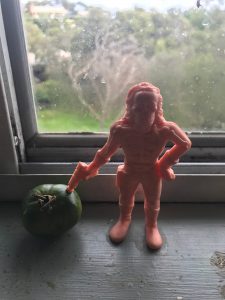 APHow has your idea of home changed because of the current restrictions?
MYIt's given me a moment to not take for granted where I live and really appreciate the amount of space I have and the surrounding environment. I've had a little extra time to do things to make my home better, with small ideas and improvements that have been on the back burner for too long.
APIf there were no practical constraints, where would you live?
MYI'd probably stay here, or nearby, and try to buy something so I could build a studio from scratch. A small city pad would be great as well for times when there is big smoke obligations. That's pretty gluttonous though.
APWhat were some of your musical references growing up?
MYKISS , Rod Stewart, DEVO, Stones, Kinks, INXS. Pretty standard stuff until early teens and having the world blown open by Rage and music on 90's skate vids.
APWhat's next for you? Do you have any upcoming releases?
MY Hoping to finish a new The Green Child album in the next week or two, then my band Power Supply's debut album which is almost finished.
A big warm thank you, Mikey, for sharing these tracks and a few thoughts on current conditions. And to our friends at Hope St Radio for teaming up with us on our 2020 EARS mixtape series.