Apr 16, 2020
Understanding how people live is at the core of design director Rachaporn Choochuey's practice. She's the co-founder of Bangkok-based architecture studio all(zone), known for their playful projects which utilise reuse and recycling, while employing local materials and building techniques in innovative ways. Emma McRae sat down in conversation with Rachaporn, after her presentation at the 2019 Living Cities Forum, to discuss living lightly in cities.
Bangkok-based architecture studio all(zone) describes itself as "a group of happy design professionals who joyfully collaborate with specialists across the borders of their fields and country". Director Rachaporn Choochuey seems to embody this spirit. When I meet her in Melbourne, she is full of joy, radiates enthusiasm, and is exactly the kind of person I would want designing somewhere I might live. "If you are not happy yourself," Rachaporn asks me, "how could you design a place where people could be happy?"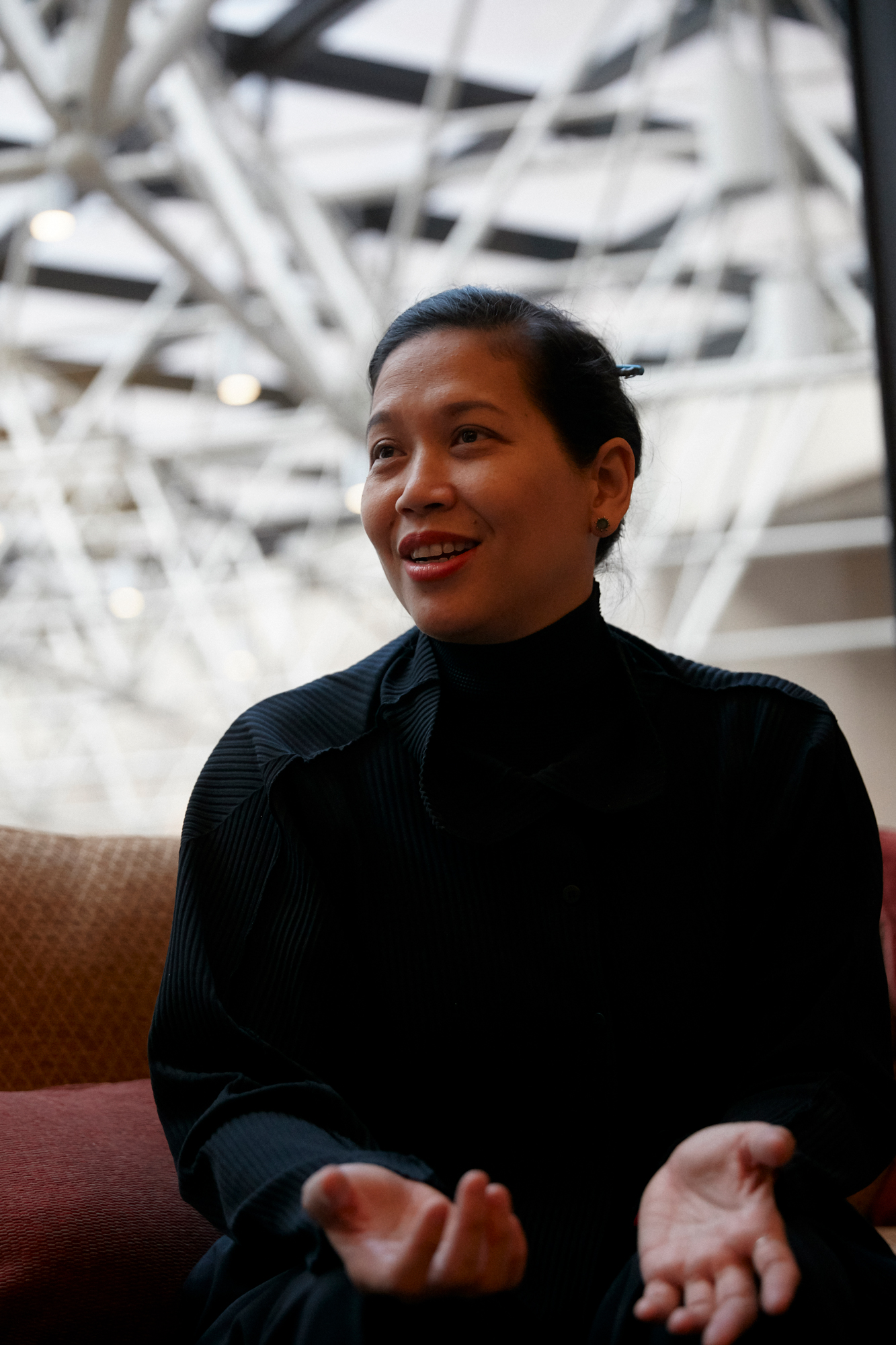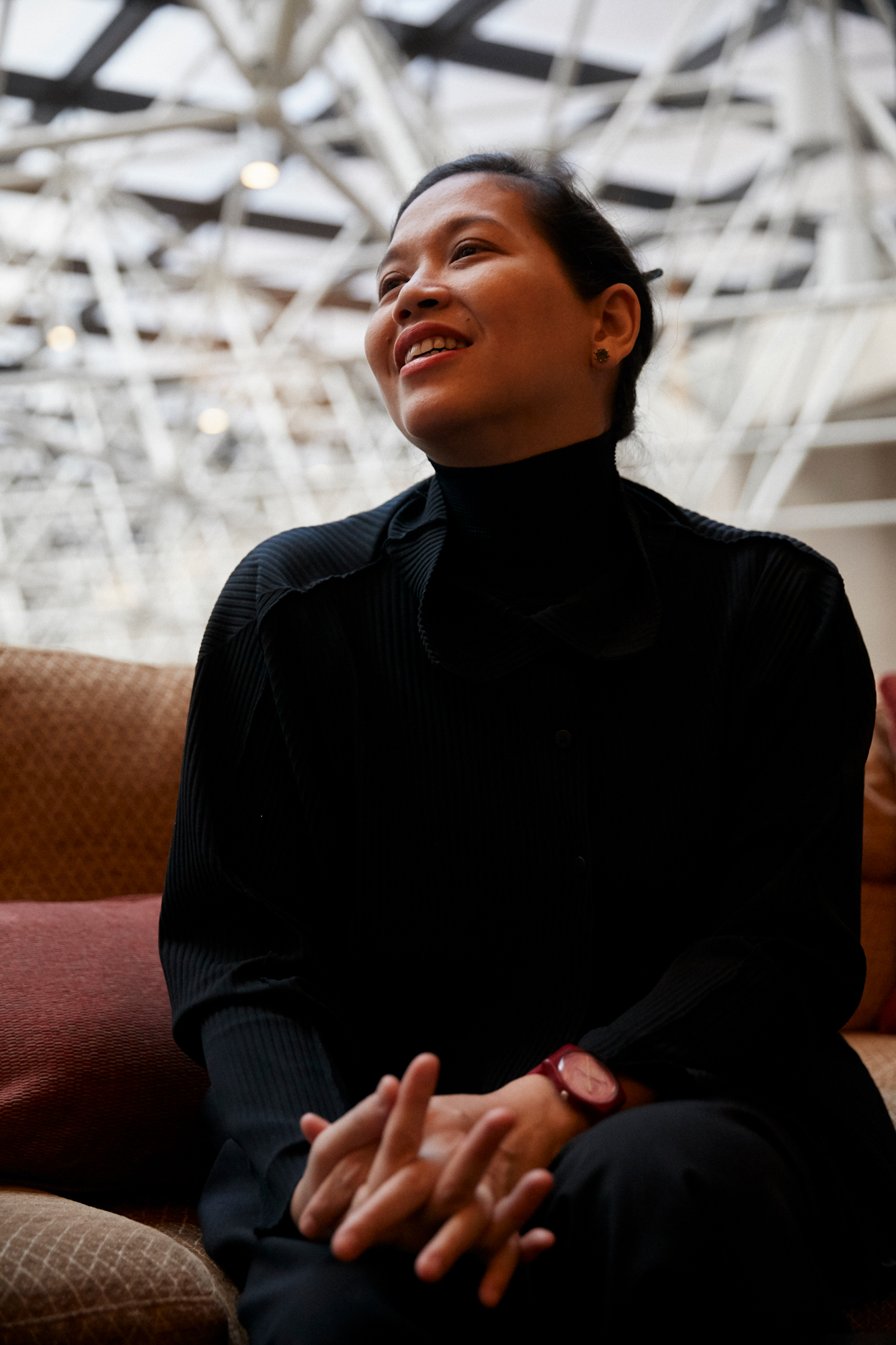 For Rachaporn, architecture is always about people. "I'm more interested in how people live than the physicality of architecture. We have architecture because we have people." Since starting all(zone) 12 years ago, Rachaporn has designed permanent and temporary structures including houses, office spaces, markets, festival pavilions and contemporary art museums. Each project begins as an experiment to test new ways of living, working or playing in the city, and they all express a lightness in materials and atmosphere that reflects the joy at the heart of her practice.
Rachaporn studied architecture in Bangkok, New York and Tokyo; however, she quickly became disillusioned with the long timelines and rigid experience of working in a large architectural office. Looking for a more responsive way to work, she moved away from traditional architecture and began working on temporary projects. "I was having great fun. We did a lot of small exhibitions, which allowed us to try new things and test new materials. That was my starting point."
With all(zone), Rachaporn continued this methodology of research and experimentation, in search of solutions to Bangkok's housing shortage. "The centre of Bangkok looks quite dense, but we still have a very serious housing problem. All the high-rise buildings are expensive. They are apartments and condominiums, partly for investment, and you have to be extremely rich to live there. I started my practice as an architect out of necessity, trying to understand if there is an alternative way for middle-class people to live in the city." Rachaporn's first experiment was the transformation of some abandoned shophouses into the all(zone) office, with a residence for Rachaporn on the top floor.
Shophouses – the mixed-use, multi-storey buildings that are such a recognisable architectural feature of South-East Asian cityscapes – traditionally had a family-run business on the ground floor and a residence upstairs. But, over the last few decades, urban expansion, traffic congestion and lifestyle changes have left these buildings abandoned. Many cities in the region have seen them restored, but in Bangkok they were left to ruin, while the city was populated with high-rise buildings, embodying Bangkok's transformation into a major finance and business capital.
In these abandoned buildings, Rachaporn saw an opportunity. She purchased two adjacent shophouses in a central district and, as she says, "started the experiment to see if we could make this very outdated typology a reasonable place to live". By knocking off the front and back walls of the building and replacing them with glass walls and breeze blocks, the solid exteriors and dark interiors were transformed into a series of open, flexible spaces that allowed for maximum sunlight while retaining privacy, security and shade. "Living in a tropical climate, people usually close the windows and have the air conditioning on all day. We extended these front and back spaces as an opportunity to live outdoors a little. If the weather is good enough, you can open it up completely and get natural ventilation."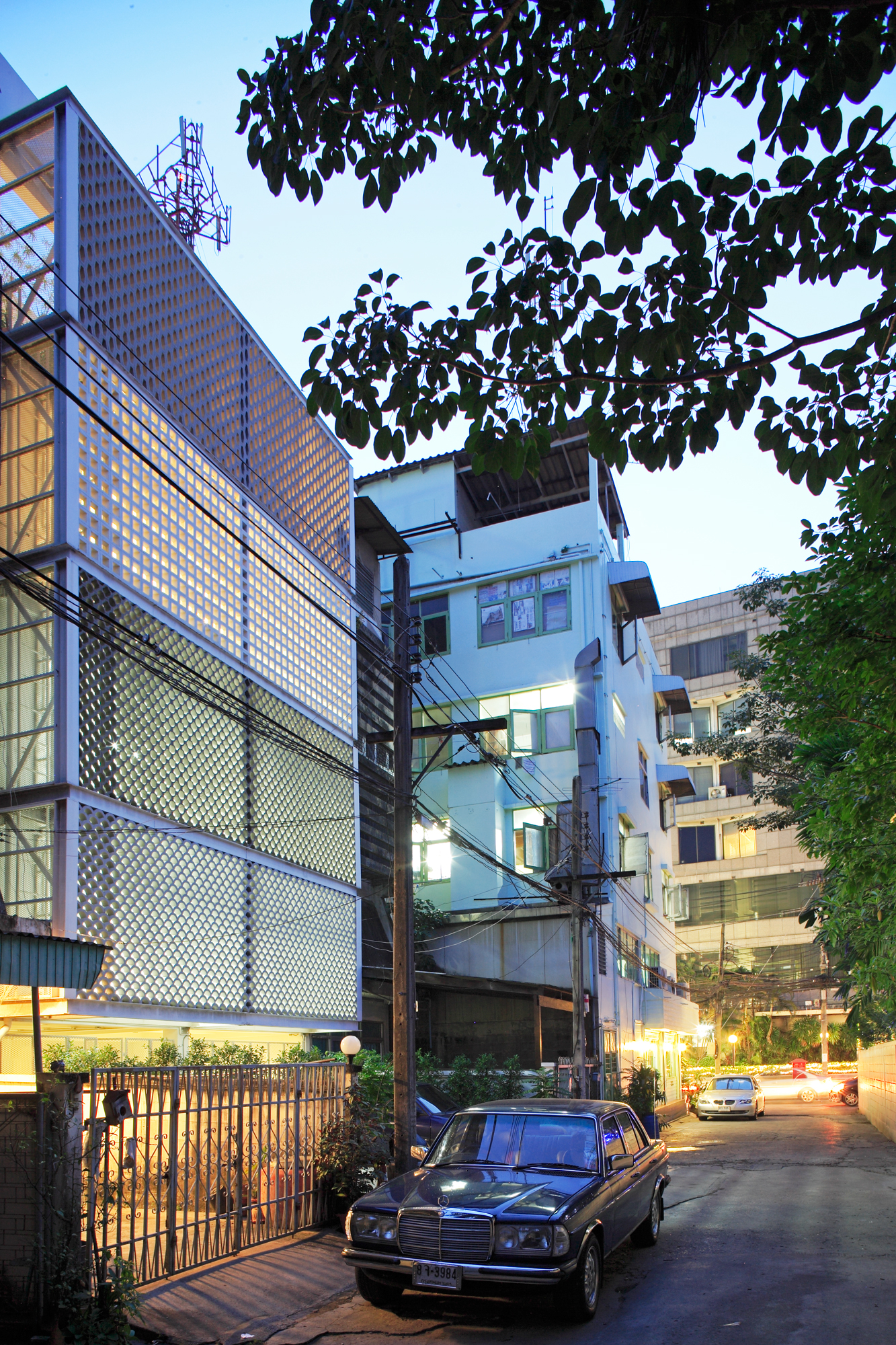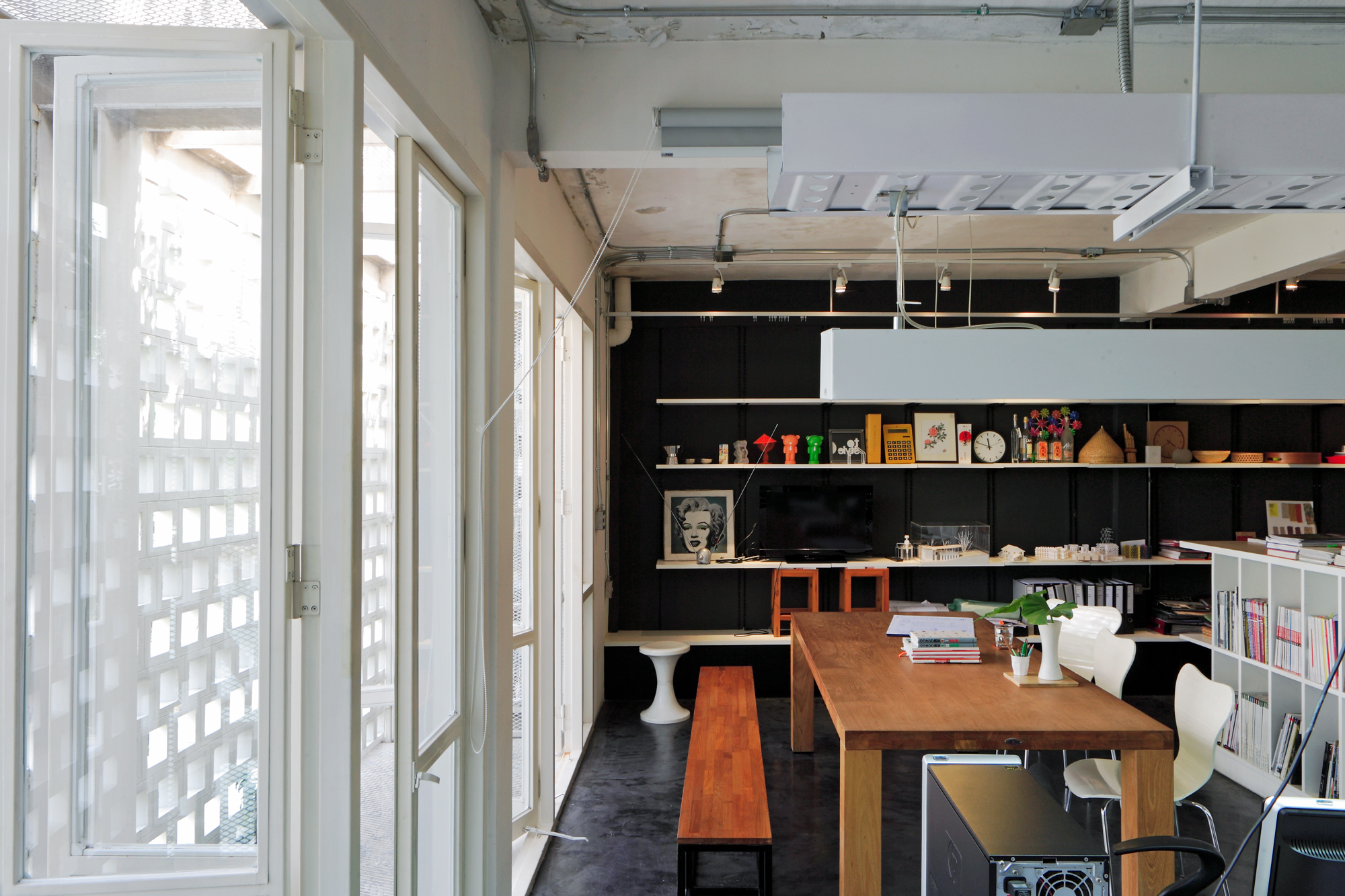 Using cheap, local building materials such as breeze blocks – which, Rachaporn says, "no architects would use at the time; they were considered too normal, very uncool," – they built a multi-storey residence and work space for less than half the cost of a newly built condo in the same area.
Bangkok's rapid population growth since the 1960s has created an urban area that is now home to an estimated population of 13 million people. There has been little urban planning, resulting in great gaps in housing affordability and inadequate transportation systems. The chaos of daily life in Bangkok is, Rachaporn believes, an opportunity for architects. "Bangkok has a lot of problems, but it's actually a great place for architects. Everywhere you look, there are things that can be done, things that can be improved."
Thinking about the environmental impact of constant building led Rachaporn towards an architectural approach that she calls 'living lightly'. The concept was sparked by some tents she saw at a demonstration. "People were camping for months in very fragile mosquito nets on the brutal streets of Bangkok. That is perhaps the minimum condition of living in this tropical climate." These temporary structures inspired the idea for a more nomadic living space, resulting in an experimental project called Light House. As semi-permanent or temporary structures, the light houses are intended for young professionals living in a tropical metropolis. Rachaporn says, "In Thailand, becoming an adult and beginning to work results in your living conditions becoming worse. These people cannot afford to live in a normal apartment, so we imagine this as a place for them to stay during their early career, for one year, half a year, or a few months."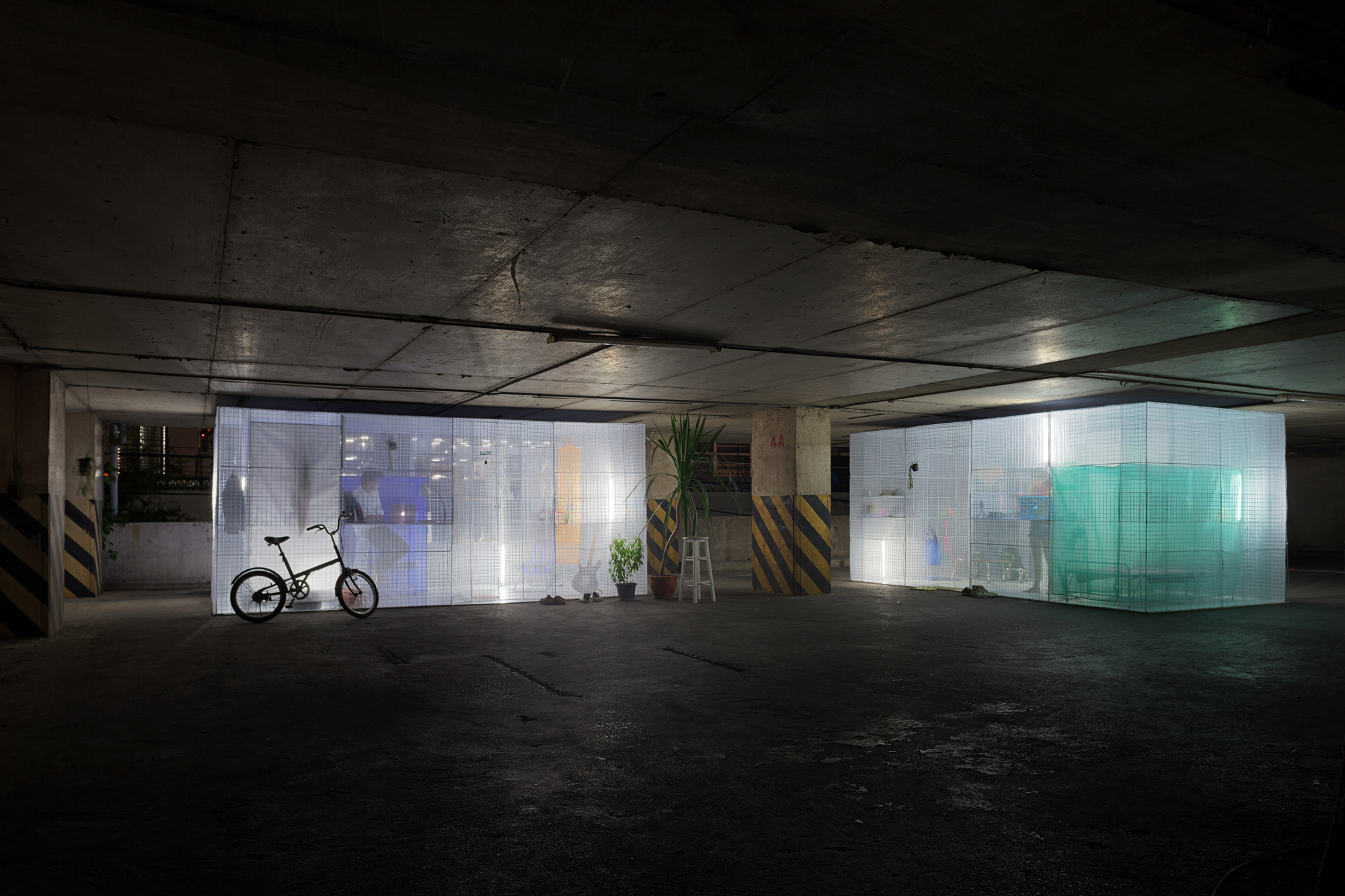 The structures are made from lightweight metal grid panels usually used by street vendors, which are then wrapped with mosquito netting. Each house costs US$1,200 and measures 2.4 m x 4.8 m x 2 m providing a minimum living space of 11.52 m2. One Light House can be installed by two people in about four hours. As a proof of concept, all(zone) created two prototypes and installed them in a car park in central Bangkok. "We have many abandoned structures in Bangkok, never completed after the financial crash of 1997, which already have running water and electricity. We set up our two prototype houses in the car park of an abandoned 20-storey hotel in the heart of Bangkok, and had two people living there for several days." They documented the project and produced a film called The Art of Living Lightly, which was presented at the Chicago Architecture Biennial in 2015. "We imagine these houses could be placed in abandoned structures where there is already a roof. There could be many of them together, and eventually it could become a community. That is our dream."
Projects such as Light House reflect Rachaporn's belief that architecture needs to be more casual in nature. "Thailand is very messy, but at the same time it offers you casual opportunities. There's room to behave in different ways."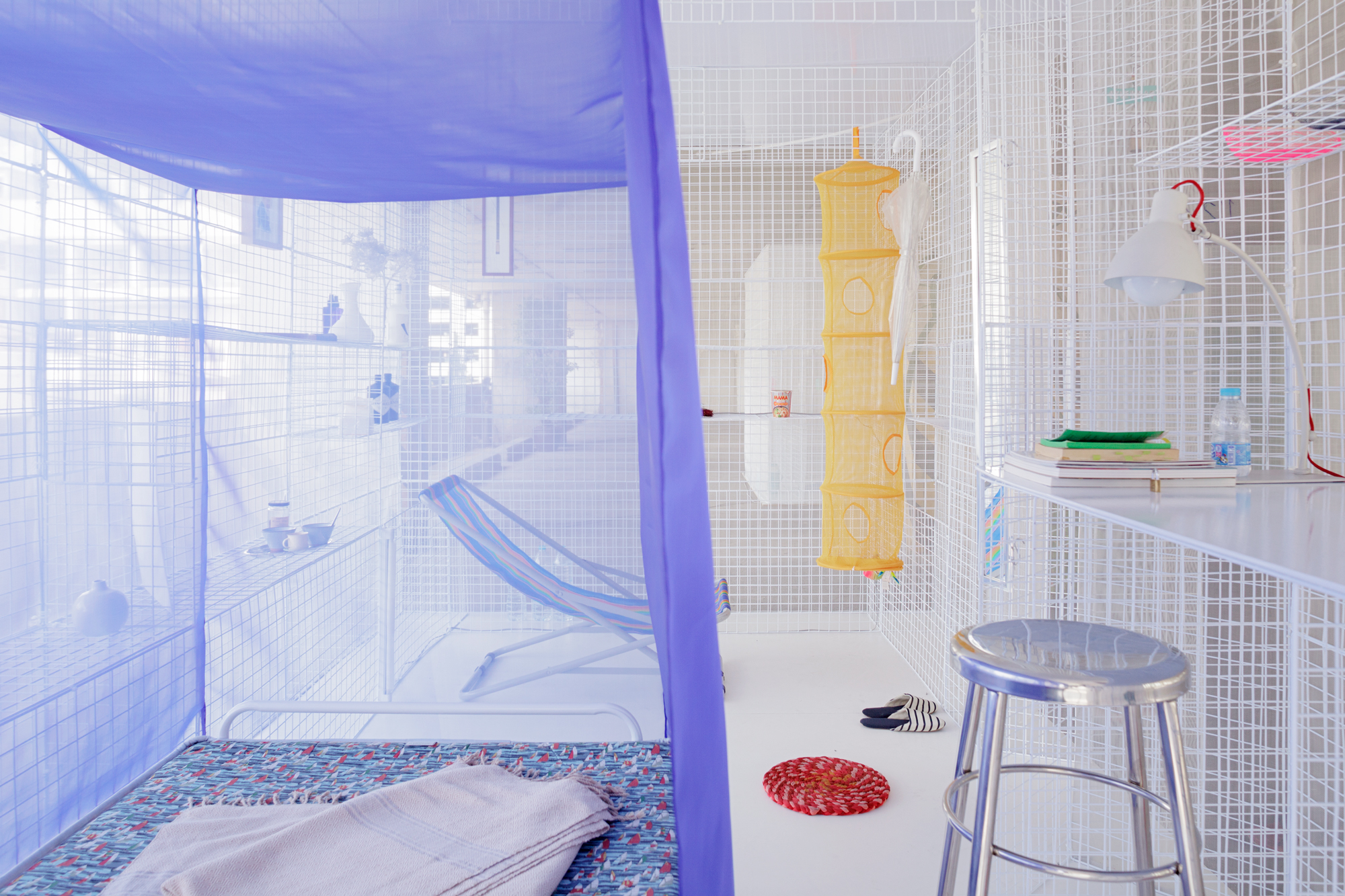 She contrasts this to the more structured style of Japanese design, where "the space has a connection with you, but in a way that lets you know the space is superior to you. As a designer, I love Japanese spaces because they are very crafted – they think of everything. But they are not spaces where you feel at ease." Rachaporn is sensitive to the subtle effects architecture can have on our behaviour, and she believes that there is not enough allowance for spontaneous human behaviour in professional architecture. "Creating a casual space depends on human interaction, and that is missing from many spaces in our modern cities. I believe that space should enable communication. It doesn't need to be perfect: a space should be something people can manipulate; somewhere they may even have to negotiate with the person next to them."
Examples of such casual spaces designed by all(zone) include the open-air market, SZL Market (2008–2012); Act Naturally (2011­–2012), a temporary installation that defined a flexible, outdoor dining space for visitors to Jim Thompson Farm in Nakhon Ratchasima, Thailand; and the Marmalade Sky pavilion (2017) created for the zero-waste Wonderfruit Festival in Pattaya, Thailand. In material and form, these projects are whimsical and welcoming, and they create spaces that leave the possibilities for behaviour, interaction and participation open to the people who inhabit them. Referencing the open-air pavilions of traditional Thai architecture, Marmalade Sky and Act Naturally both use semi-transparent fabrics to define communal gathering spaces, while SZL Market – the most permanent of these projects – combines solid structures with temporary elements to encourage casual interactions. Drawing on tent typology, the elevated roofline of the market's permanent structure creates a light, ventilated space for long-term vendors and organised events, while the adjacent umbrella stands expand the space and contribute a dynamic, flexible space for short-term stall holders.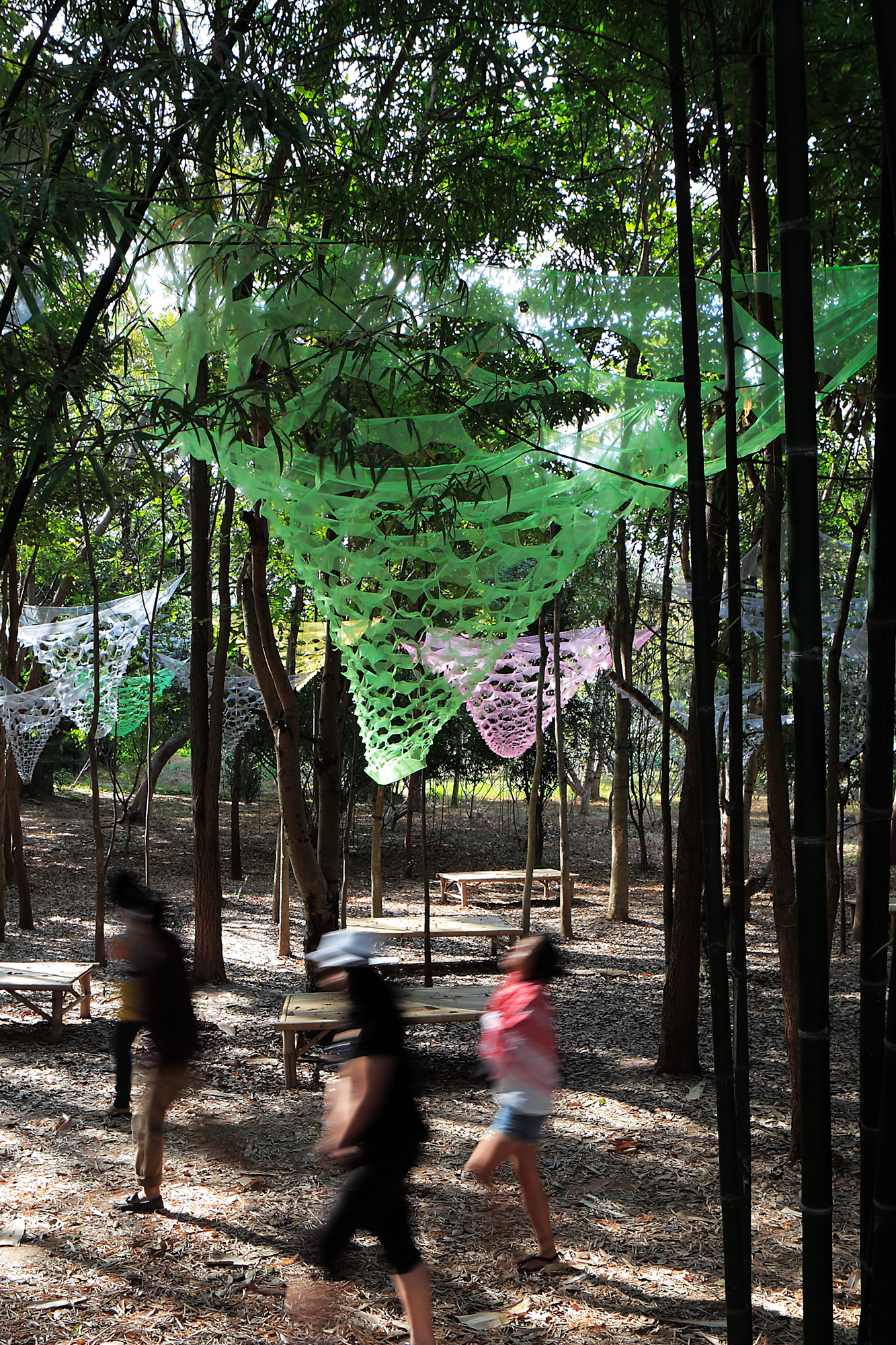 In their largest public project to date, all(zone) radically transformed an old warehouse in Chiang Mai into the MAIIAM Contemporary Art Museum in a remarkably short timeframe. The museum is a gallery and event space that houses a private collection of contemporary Asian art. "It was the client's idea to do it quickly," Rachaporn says. "They didn't have much money, but they were very eager – and this is very much in tune with the context of Thailand." The museum is not MoMA, Rachaporn says, "but, if you wanted a well-equipped, super high-standard museum in Thailand, it would cost at least three times as much and would take another ten years. MAIIAM is the first contemporary art museum in Chiang Mai, and is a platform where a lot of artists can show their work. At all(zone), what we are trying to provide in many cases is the short- or mid-term solution."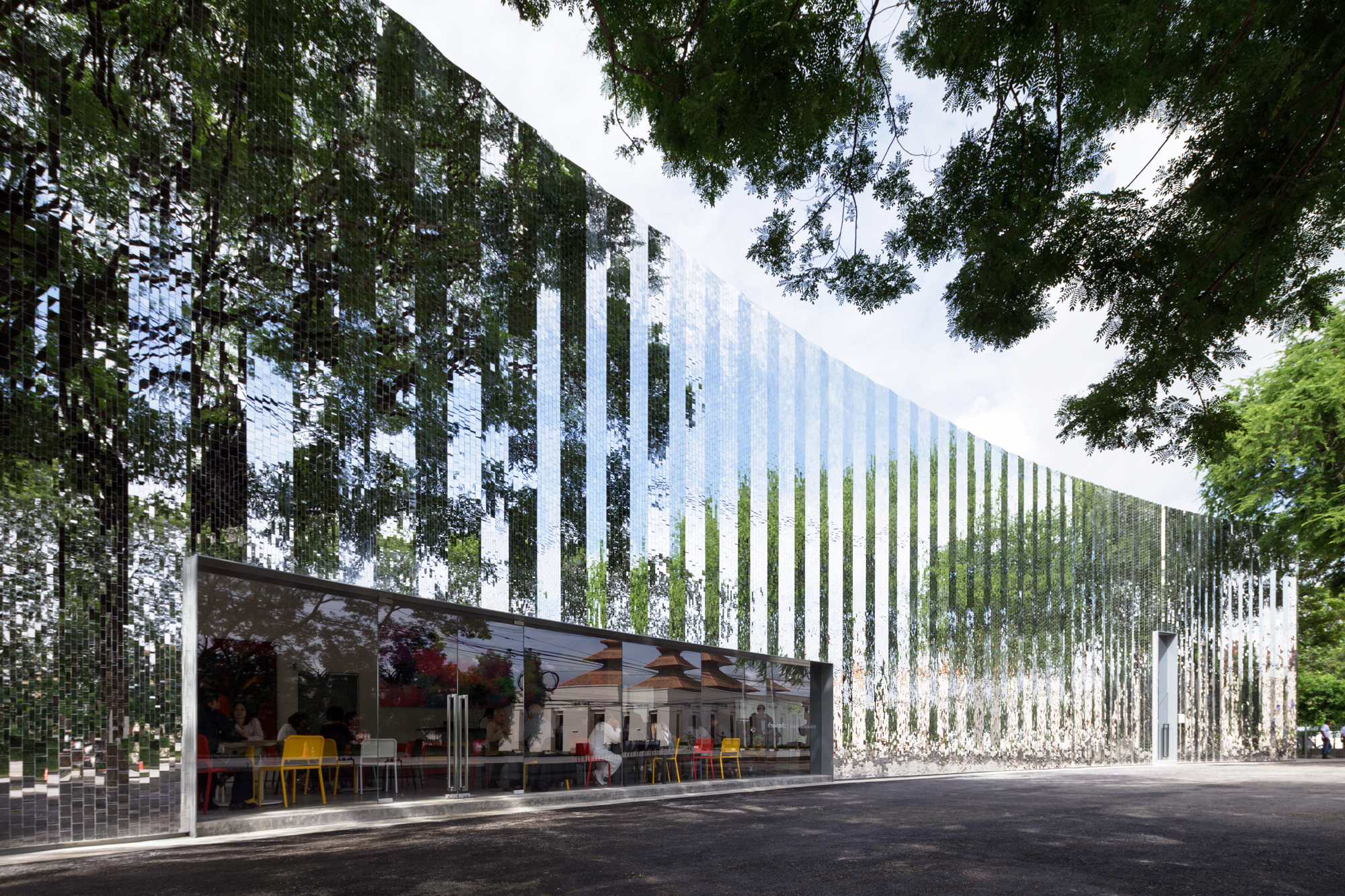 Rachaporn's desire for responsive solutions results in spaces that remain open to interpretation. "I don't mind if people change what I design. I think that, as architects, we try to have this frozen image of architecture, because we've decided that it has to look a certain way, but how could we anticipate every new condition for a space? The nicest moment for me is when we've just finished a building, especially a house, and the owners start to occupy the space." Returning once a building is inhabited is always a source of joy for Rachaporn. "You can see how the people really use it. Sometimes it's the way you imagined and sometimes it's not – but that's even better. In most cases they give me a surprise, and I love it."
Thank you to Rachaporn for sitting down with us after her lecture at at the Living Cities Forum, and to Emma for writing this insightful piece. This article also appears in our print issue #12: (Future) Legacies – copies are available at selected stockists.