Culture
A recipe for chilaquiles from La Tortilleria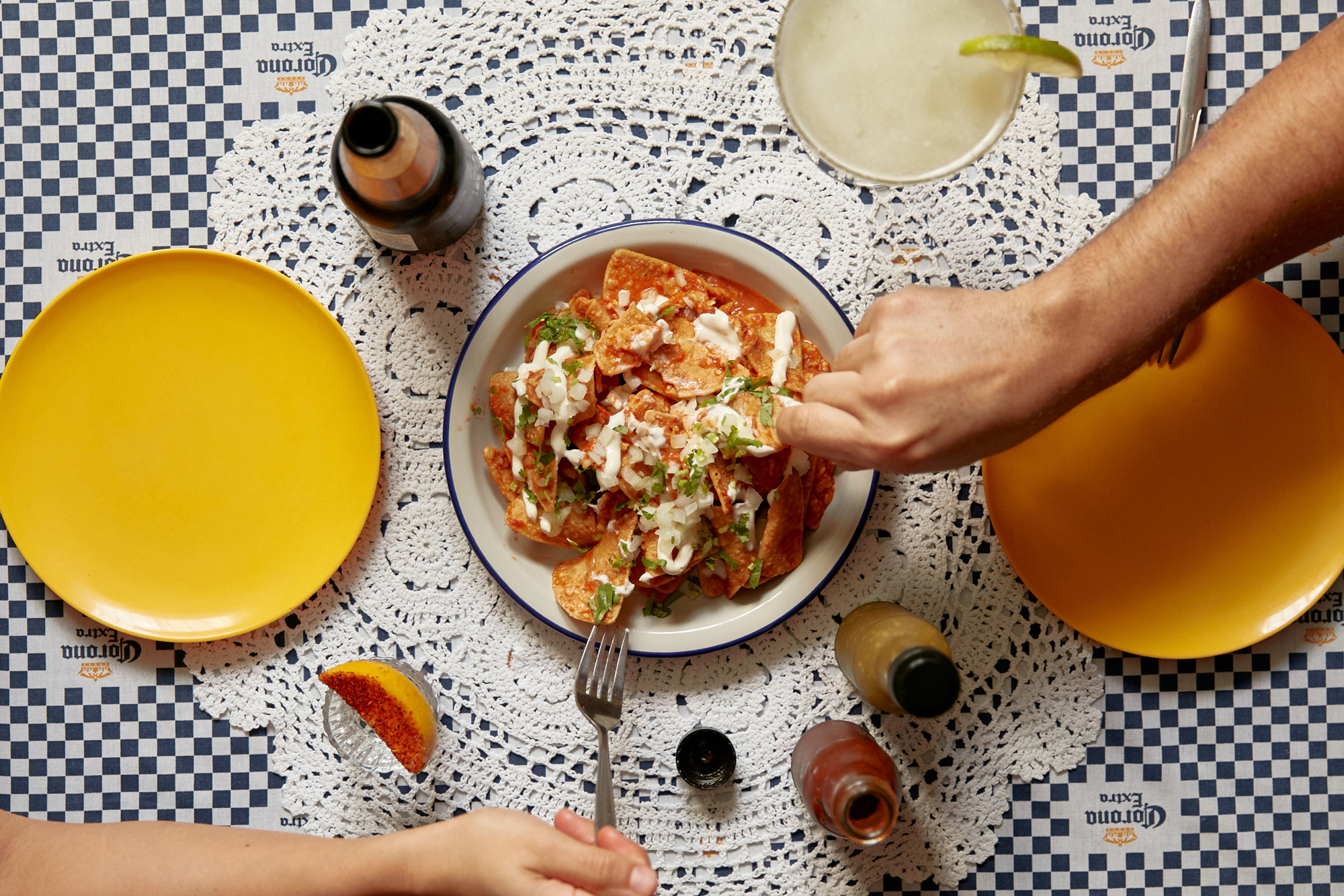 Mar 10, 2020
Gerardo Lopez and Diana Hull started La Tortilleria in 2013 from a mutual desire to share traditional Mexican food, and Mexico's rich culture, with Australia. In the early days, real Mexican food wasn't well known in Melbourne, people were just starting to explore the cuisine, which at the time was largely misrepresented by hard-shell tacos and Tex-Mex adaptations.
Fast forward six years and La Tortilleria is extremely proud to have been a part of the Mexican explosion that Australians have lovingly embraced. Today they supply their corn tortillas and totopos (tortilla chips) to home cooks and Australia's best restaurants; and La Tortilleria continues to serve real Mexican street food at their Kensington eatery.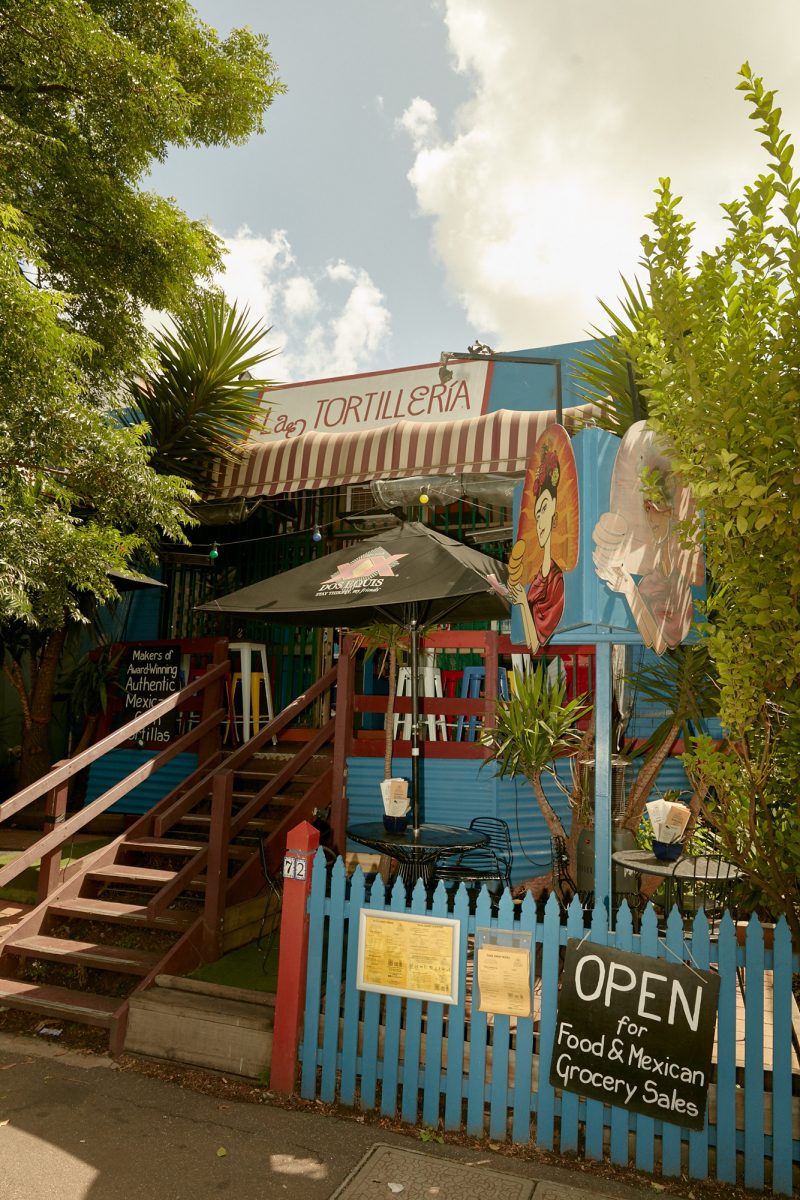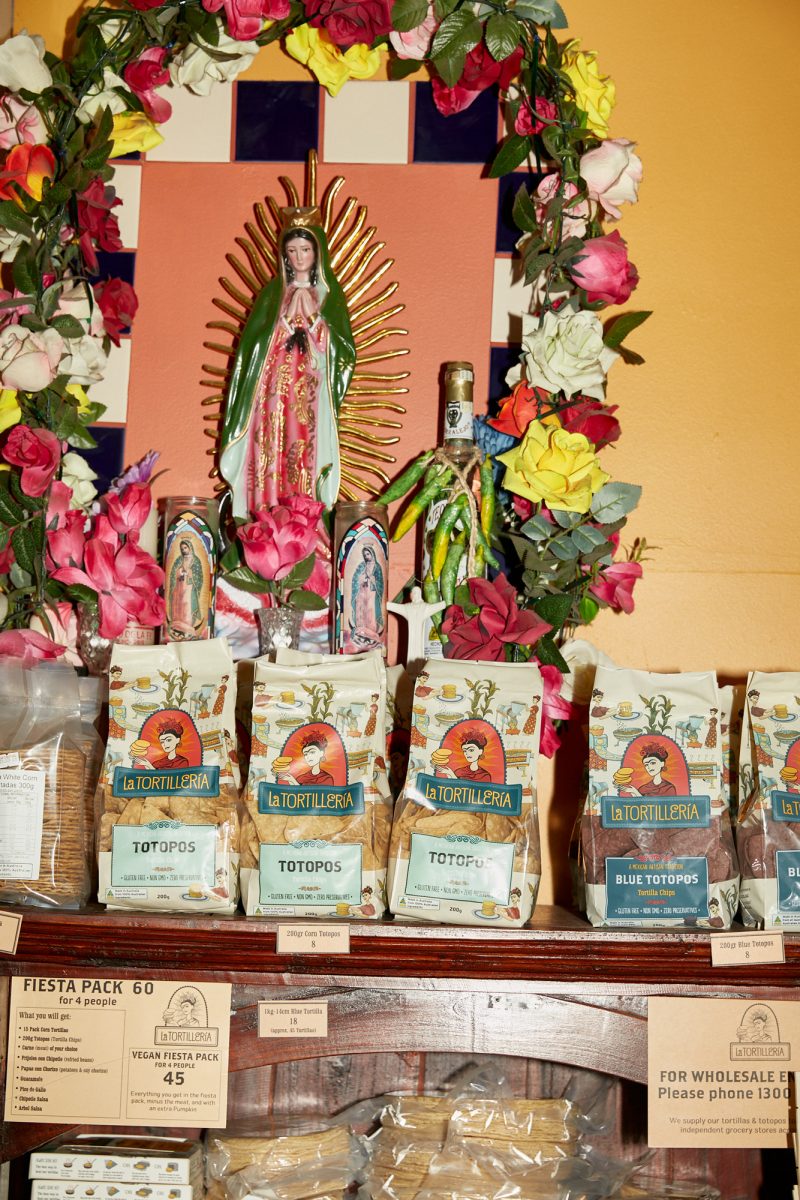 Since the restaurant opened, two things have always been on the menu, tacos and chilaquiles. Tacos are probably the most well-known Mexican dish, a tortilla, juicy meat, fresh garnish and tasty salsa to be eaten with your hands, so simple and delicious. But chilaquiles? Well they just haven't taken off the same way in Australia – yet! Loved by all in Mexico as a breakfast dish, snack or hangover cure, chilaquiles are taco's lesser known, equally delicious, saucier cousin! Chilaquiles are totopos (tortilla chips) coated in a rich, warm salsa, mixed with fresh cheese and topped with garnish and crema; they can also be served with beans, fried eggs or stewed meats, anything goes. This is the real way Mexicans enjoy what we know as nachos. It's comforting, delicious, great for sharing and so easy to make!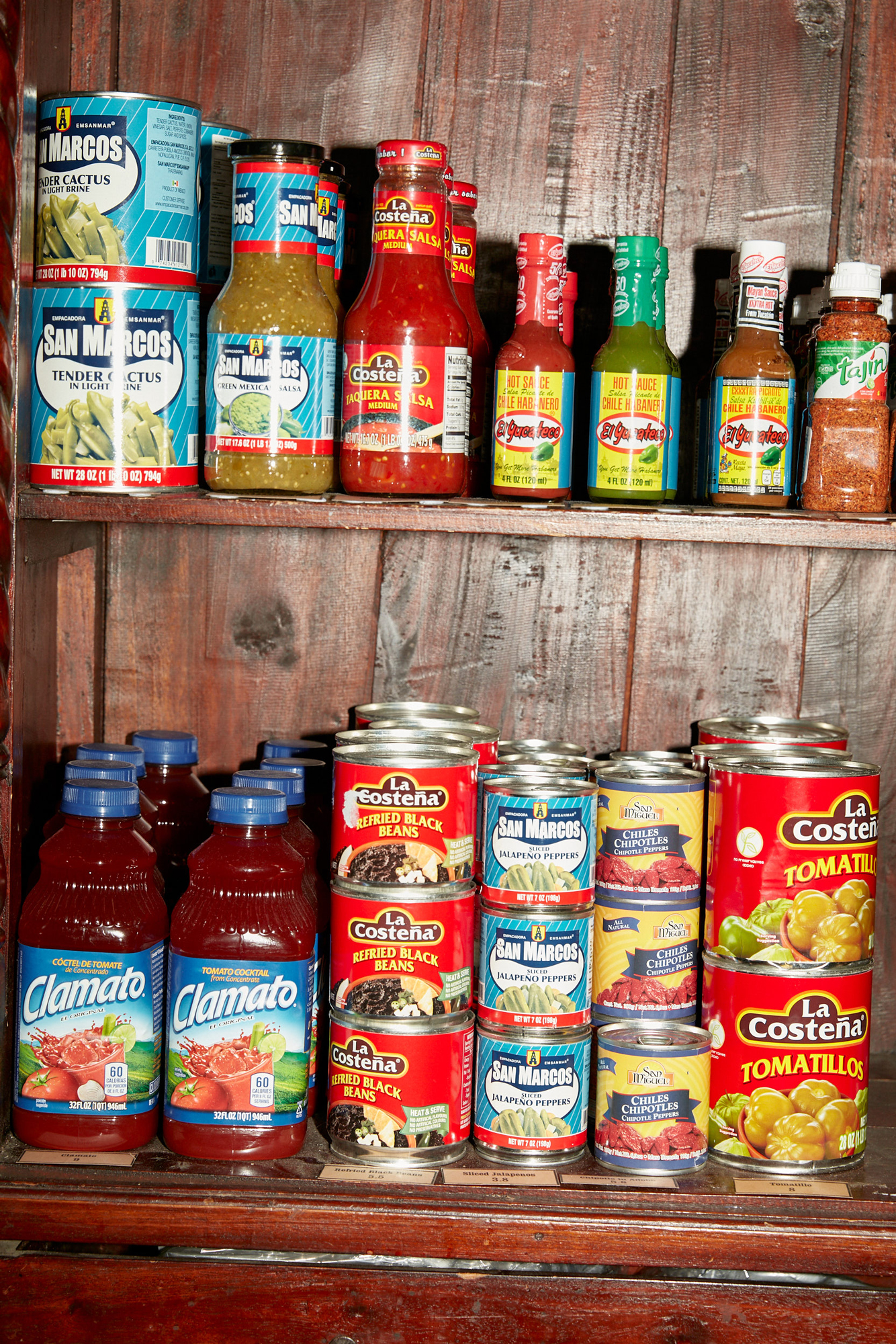 Chilaquiles: the proper Mexican 'nachos'
Chilaquiles is a traditional Mexican dish which comes from the Nahuatl (Aztec language) chīlāquilitl that means "soaked in chilli". Chilaquiles are made from totopos (tortilla chips) coated in a tomato and chilli salsa.
1 serve of chilaquiles
Ingredients:
200g La Tortilleria's totopos
50g of grated mozzarella cheese
50g of grated tasty cheese
½ diced white onion
1 tablespoon of chopped fresh coriander seeds
1 tablespoon of sour cream
Optional: shredded chicken, refried beans, fried eggs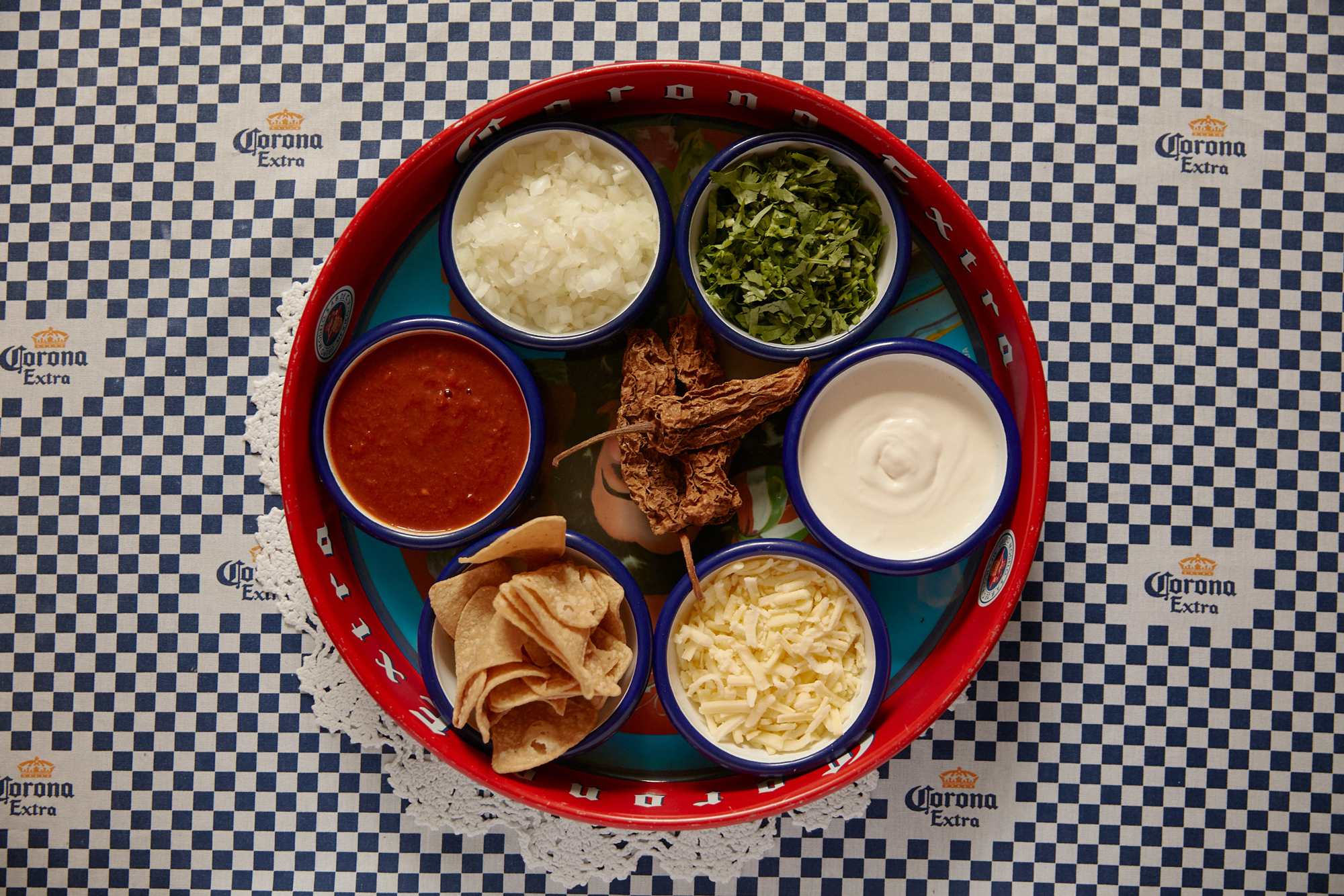 Salsa Ingredients:
½ brown onion
1 red capsicum
400g of fresh tomatoes
½ lime
50g of chipotle chillies with adobo – you can add more for extra spiciness
1 garlic clove
1 teaspoon of dried cumin
1 tablespoon coriander
Salt to taste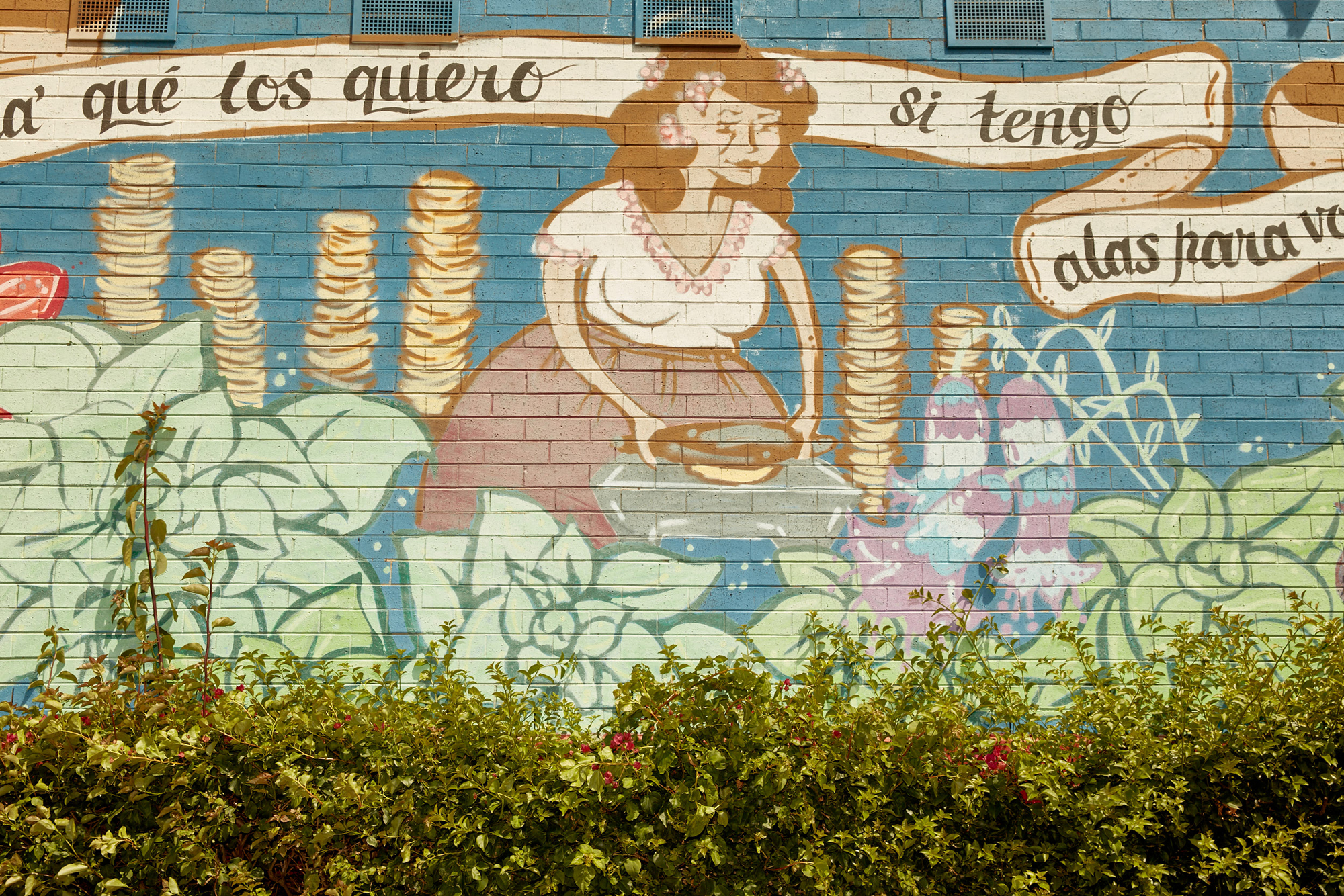 Method:
Using a grill or griddle, roast the capsicum and tomatoes until skin starts coming off.
Zest and juice the lime.
Add all salsa ingredients to a blender and blend at medium speed to make a chunky salsa.
Place the salsa in a pot and cook at low flame until salsa colour to a bright red.
Place the totopos in a large bowl, add the cheese and salsa still hot from the pot.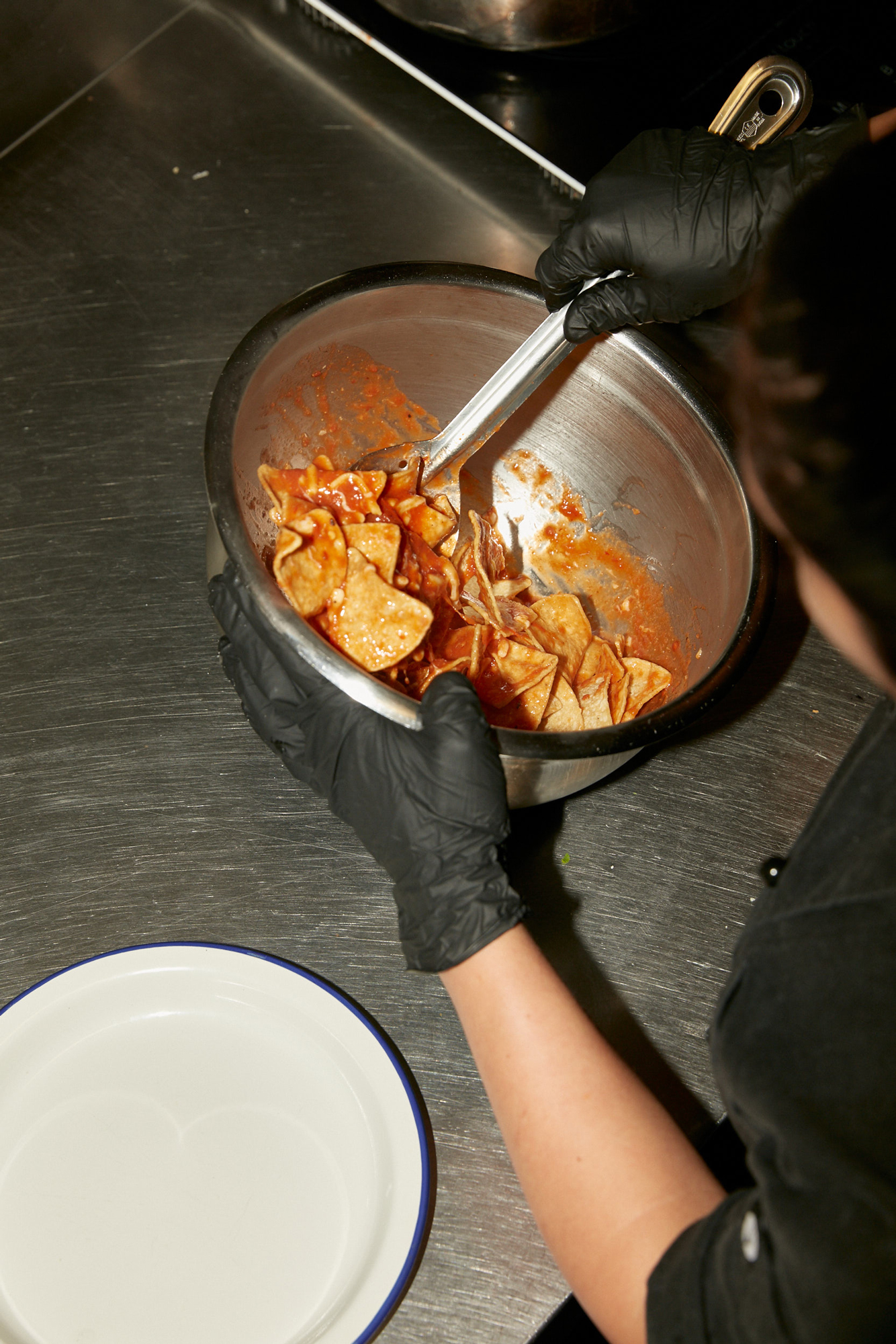 Toss the ingredients so cheese and salsa combine with totopos. The totopos will absorb the salsa and the cheese will melt.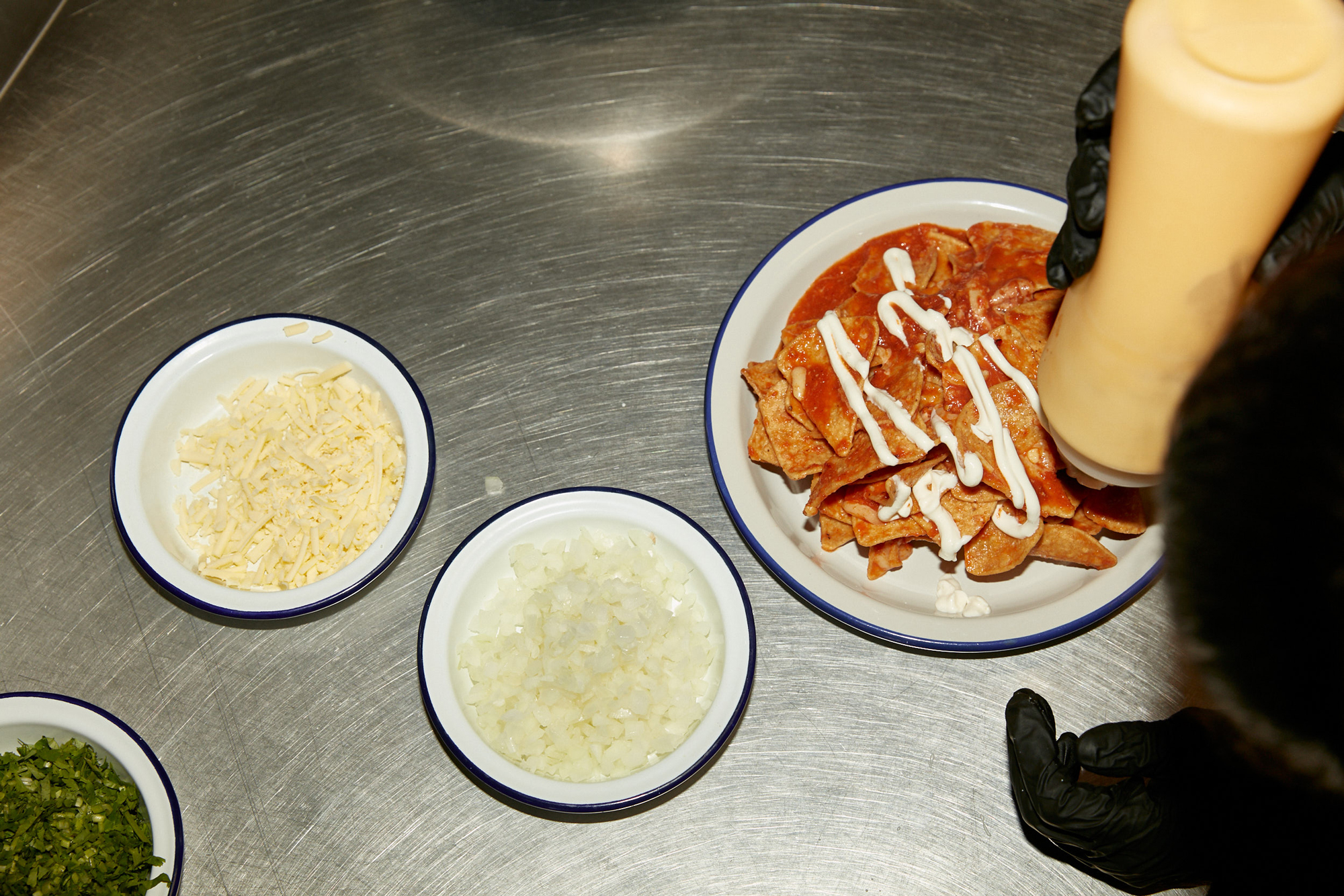 Garnish with onion, coriander and crema or sour cream on top.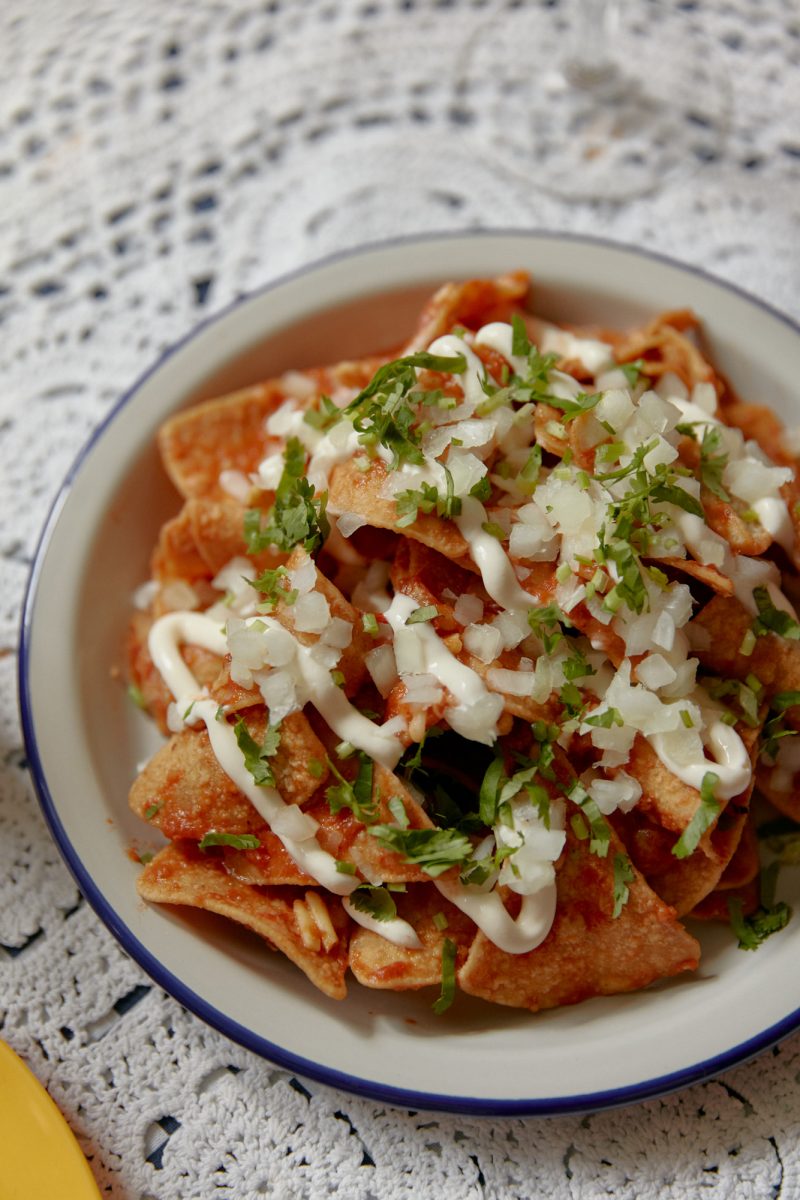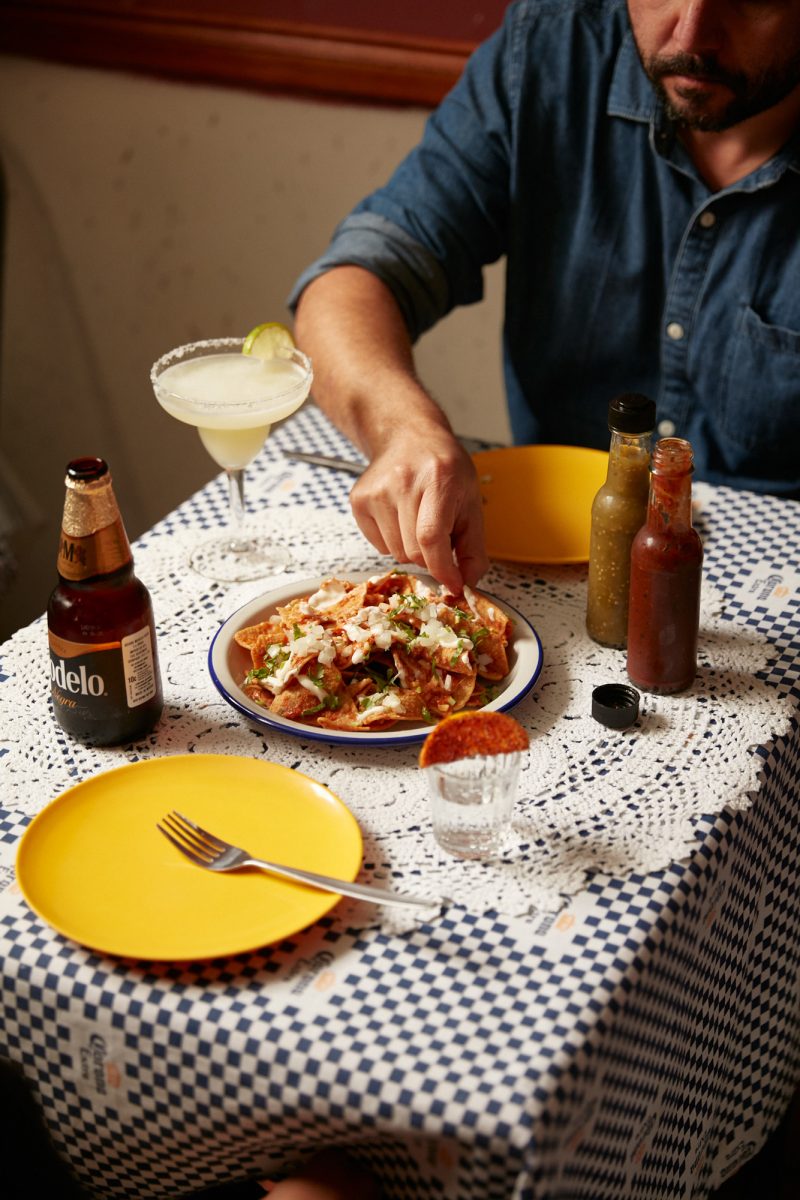 Thank you to La Tortilleria for sharing your delicious recipe with us! Chilaquiles will be more popular than tacos before we know it! And thank you to Tom Ross for the fine photographs.