City Living
Exploring global issues and local contexts in Kolenkit

Jun 13, 2019
The neighbourhood of Kolenkit is not the sort of Amsterdam found in tourist brochures. But, in 2010, a group of community artists moved into "the most problematic neighbourhood in the Netherlands" and started working to improve Kolenkit's title. Rob Snelling tells the story of a community repaired with art and ingenuity.
Surrounding the outskirts of Amsterdam sits the A10 ring motorway. Intended as a piece of infrastructure to connect a growing capital, it equally symbolises a divisive physical barrier between two different cities. To the circle's inside lies the type of Amsterdam found on tourist brochures; to the outside lies the rest.
The Kolenkit neighbourhood belongs to the latter. After the fallout of the 2008 recession, it was characterised by high levels of poverty, unemployment rates above 10 percent and significant numbers of high-school drop outs. So much so, the Dutch Minister of Housing declared Kolenkit to be "the most problematic neighbourhood" in the Netherlands.
To improve on the neighbourhood's title, the municipality involved the international art, architecture, research and design group Cascoland. Led by community artists Fiona de Bell and Roel Schoenmakers, Cascoland was brought in to introduce various small, site-responsive ground-up movements. "It was a crisis situation," Schoenmakers recalls, "but also one for open opportunity." The municipality had big challenges to address, but little funds following the recession. Duly, Cascoland was given accommodation, a small budget, and six months.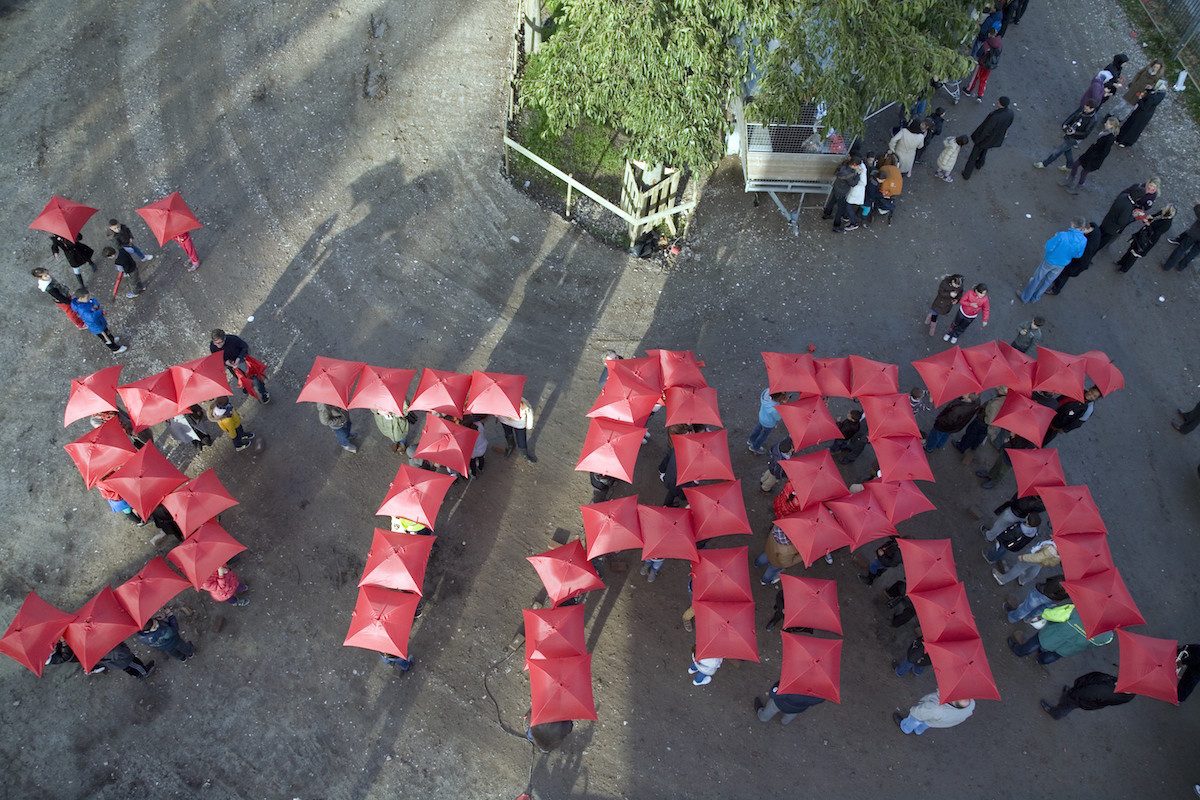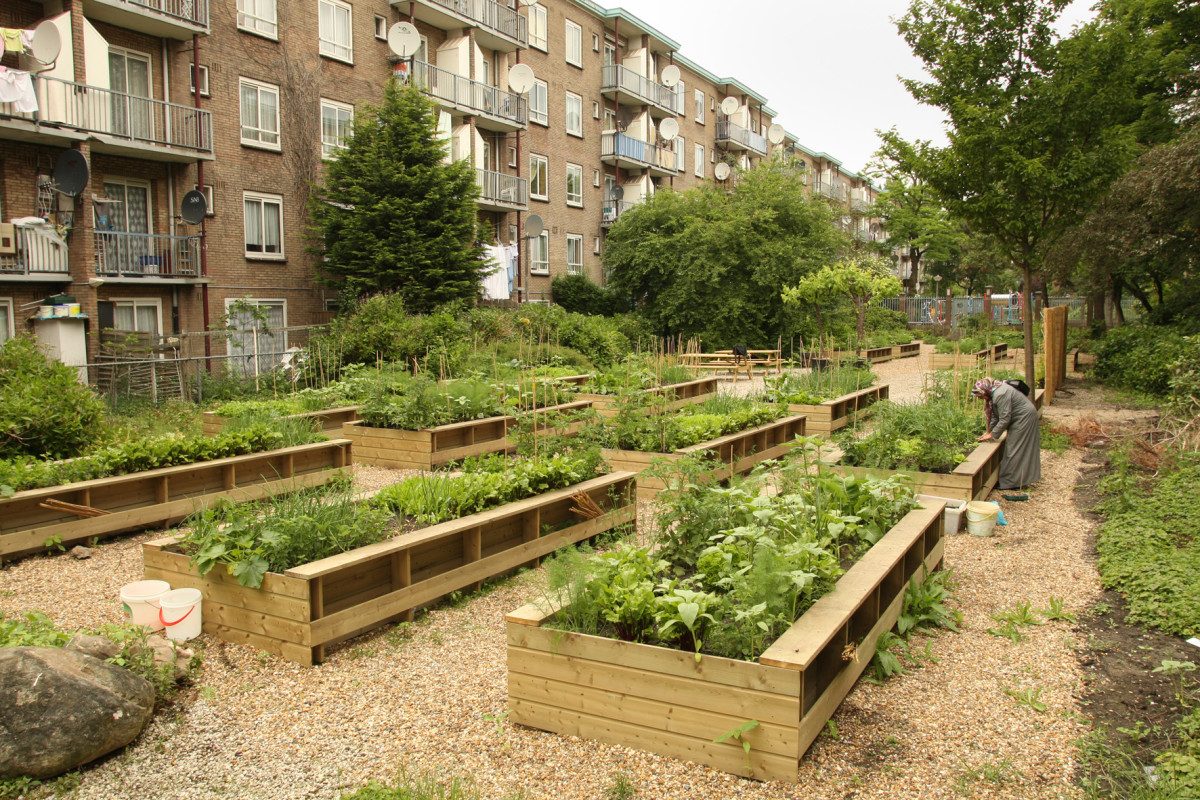 The work conducted by Cascoland, however, is not resource-intensive. Rather, the group executes precise, yet effective design interventions that rely on community engagement. 'Casco' is Dutch for 'frame': as suggested by their name, they provide an empty frame for the community to fill in.
Upon arriving in 2010, every Thursday, Cascoland re-programmed a room in their supplied accommodation for group use. The gatherings were designed to help meet with the community, with functions varying from a restaurant to an indoor football court. However, Cascoland soon observed consistent fatigue within the children. Much of this was due to the community's predominantly Moroccan and Turkish migrant background: when family guests visited, the child's bedroom was offered to guests. "In migrant or migrating communities, hospitality may be the highest good," Schoenmakers clarifies. This cultural norm negatively impacted the children's sleep quality, affecting the ability to attain good grades and therefore employment. To address the challenge, the Cascoland team offered to re-program one of their rooms into a communal guesthouse, ensuring a good sleep for all. With the success of such simple yet powerful interventions, Cascoland's tenure has been continuously extended – and they are still operating today.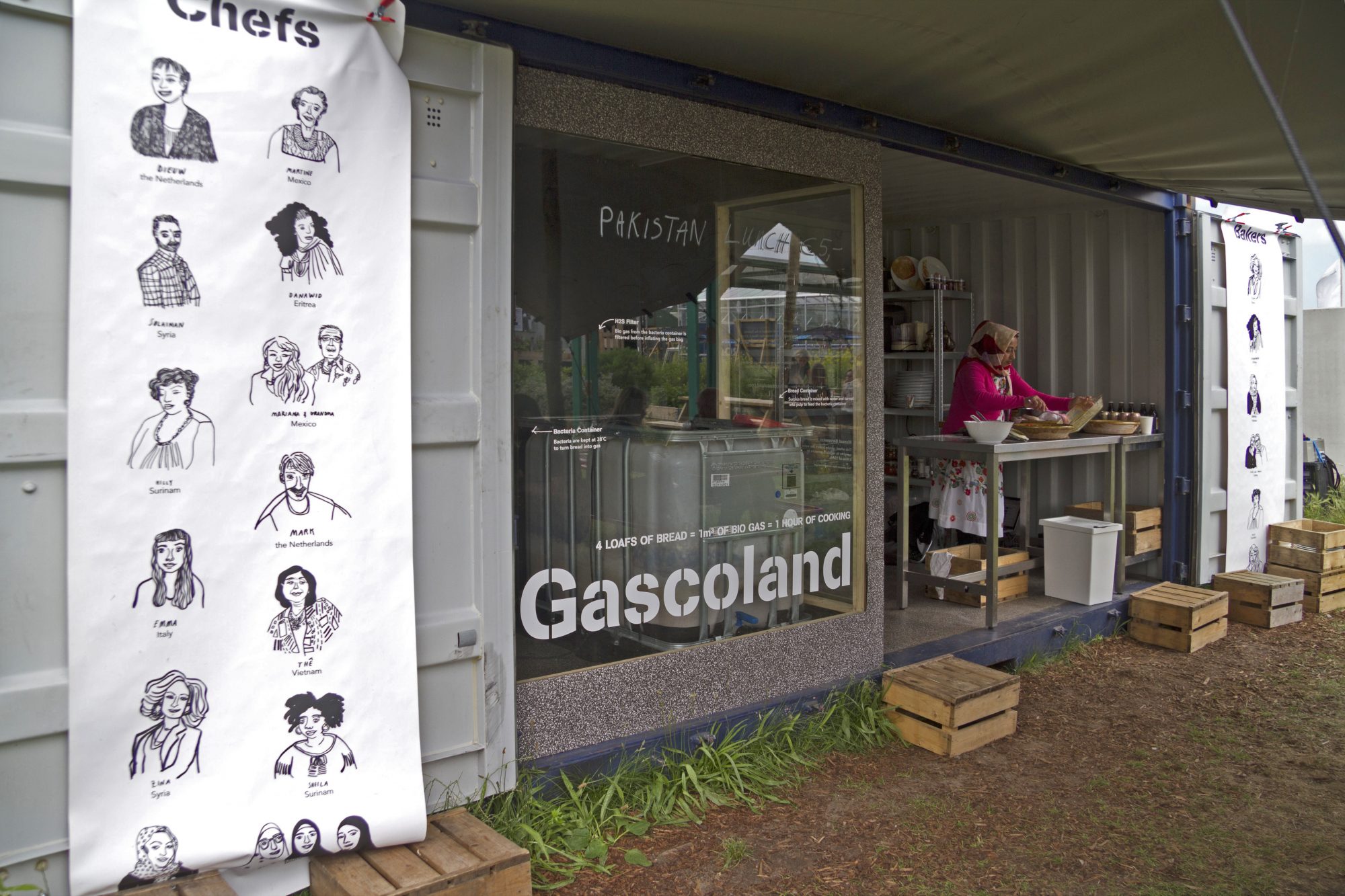 Over seven years, Cascoland has implemented many small design interventions in Kolenkit. For one, Cascoland observed yesterday's bread being strewn onto the streets. Due to the religious significance of bread for traditional Muslim residents, old bread cannot be thrown away. However, to give this bread new life, Cascoland developed Gascoland, whereby bread is collected and processed into bio-gas to bake new bread, creating a self-sustaining system. Mobiele Kippenhokken, a mobile chicken coop, elegantly addresses competing demands: residents expressing interest for chicken coops in an area where legislation prohibits this. The coops are designed as 'mobile trailers', manoeuvring around local laws and satisfying both parties.
The success of each of Cascoland's proposals lies in a consistent design process applied to new contexts: Schoenmakers describes it as a 'guerrilla' approach. It is an open-ended method without a prescribed outcome, with short research interventions to draw feedback from their users, hence establishing an immediate and nimble feedback loop.
One of Cascoland's more recent experiments is Kas-coland, a glasshouse resting on the pavement, nestled underneath the A10 ringroad. The building's significance lies in its programmatic variability: it can and has been used as a community radio station, a repair workshop, or for musical performances. The building is owned by the community, with seats, tables and various tools housed inside.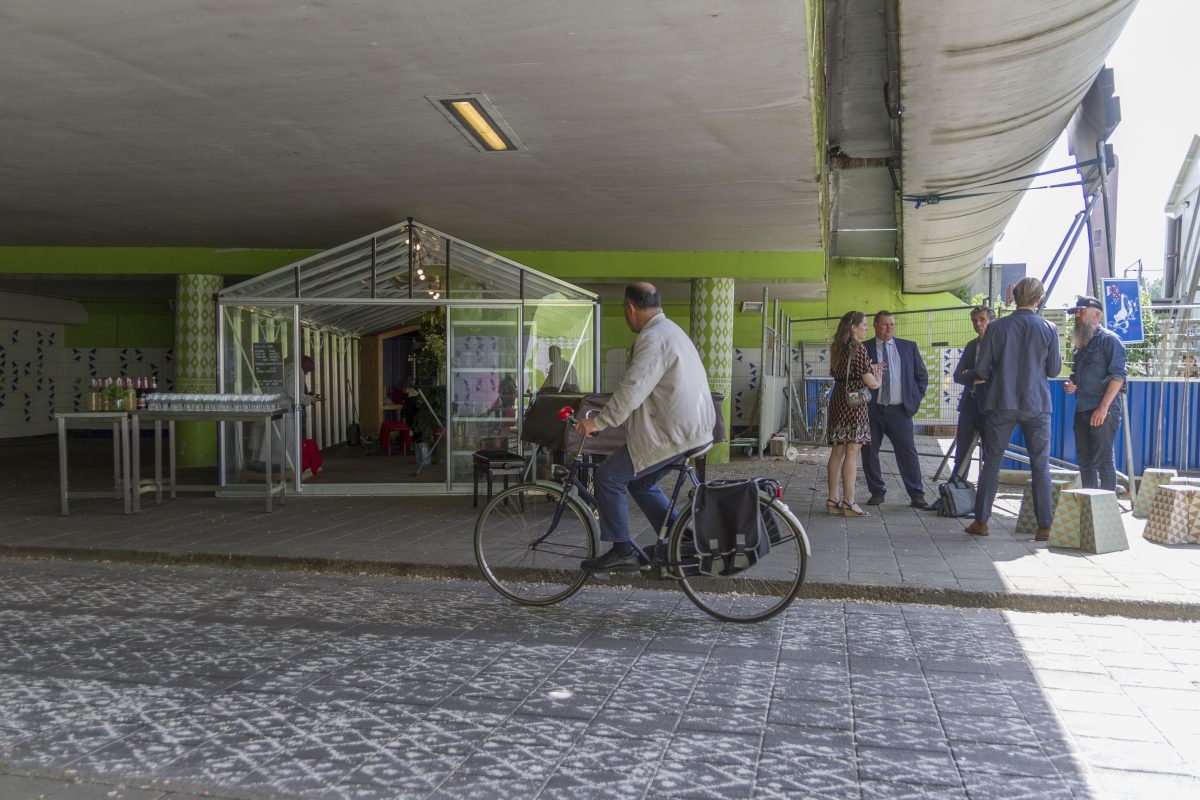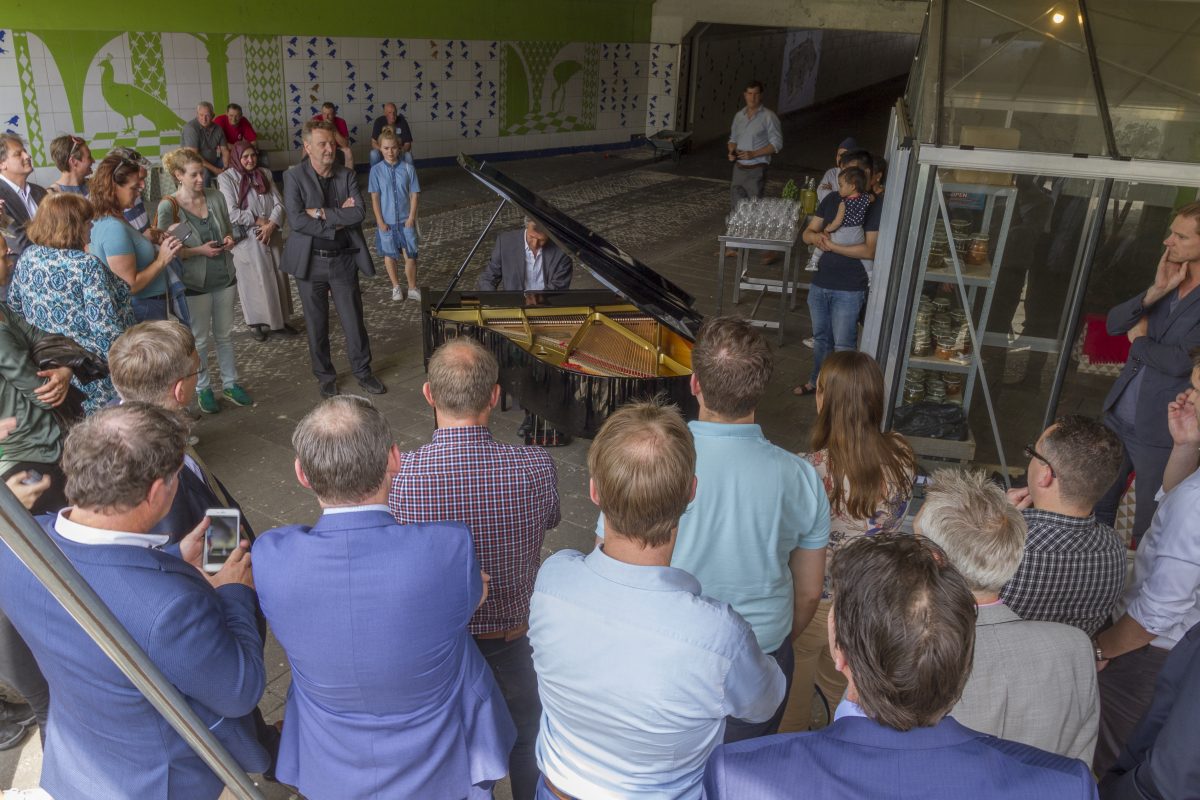 Like everything in Kolenkit, Kas-coland is an experiment seeking to answer a particular problem, in this case looking at how global trends play out in local contexts. In 2015, the economic crisis was declared 'over' and the perception of what a city's function is shifted. Across Amsterdam, developers started building, and public spaces started to disappear. Kolenkit was starting to acutely face the challenges of redevelopment and the risk that local communities would be broken up and displaced.
To mitigate this, Cascoland presented the idea of the community-owned glasshouse to developers, to install within their projects as a place to gel old and new communities. Developers were initially sceptical. Yet with the success of the project in bringing the community together, the conversation has shifted: developers are now promising to implement such glasshouses into future projects. (This promise has come true: Thursday next week sees the opening of the brand-new KolenkitKas in the neighbourhood! – ed.)
In our conversation, the Cascoland founders noted that creative industries are often blamed for gentrifying processes, by creating desirable places before developers move in and sell out. Yet it is precisely through their art that Cascoland is challenging that notion. They have been working closely with developers in Kolenkit to ensure existing residents gain first preference for new housing developments. Whereas typically redevelopments displace 70% of the existing residents, Cascoland has helped flip the numbers: now only 25% leave the neighbourhood.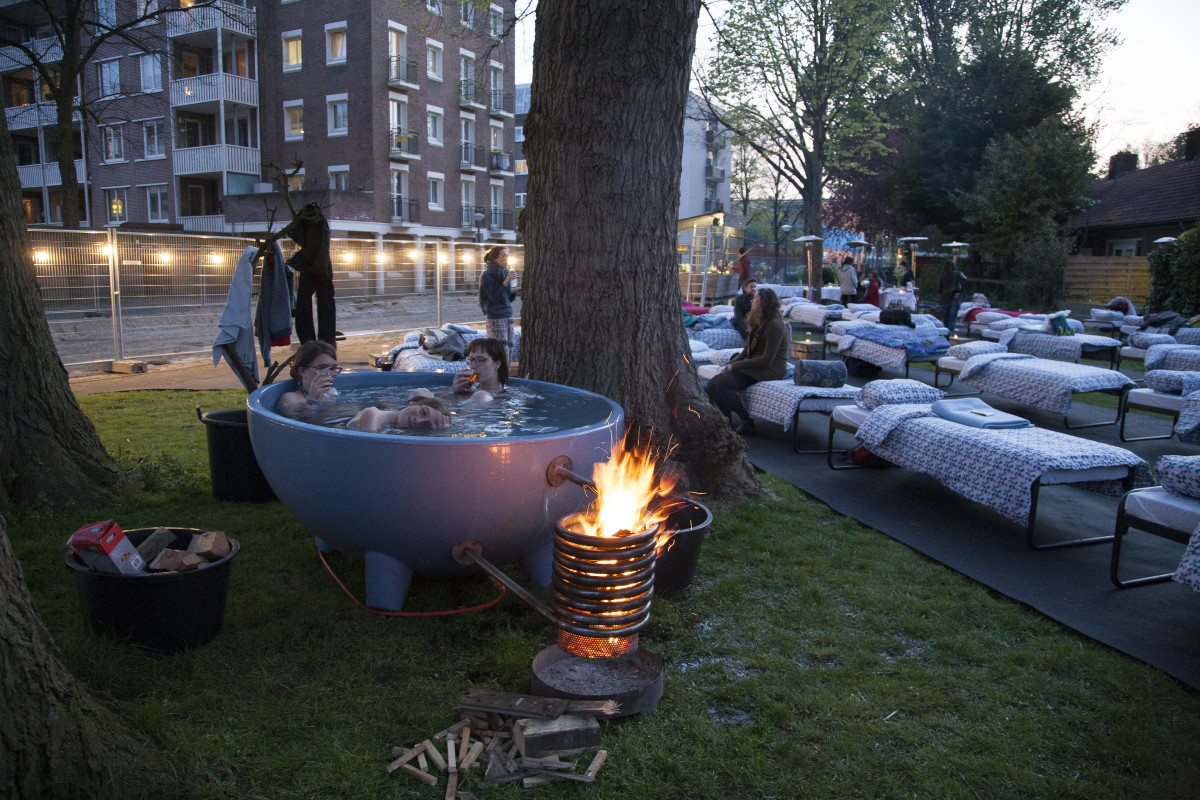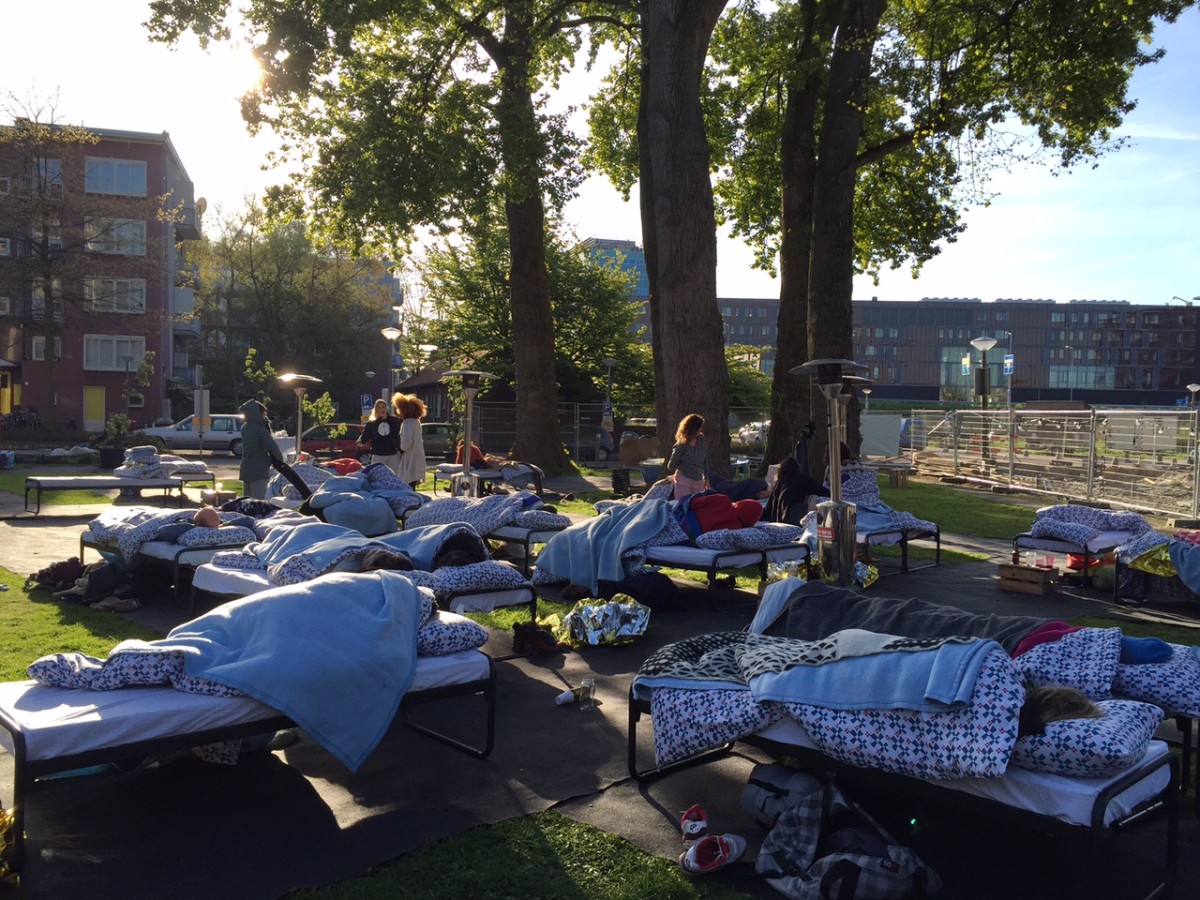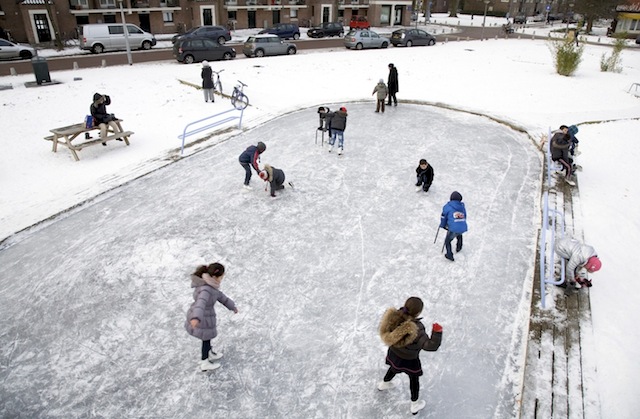 Elsewhere in Amsterdam a different suburb, Van Deyssel, now carries the dubious title of the city's worst neighbourhood and is soon to be renovated. Cascoland have been called in as artists-in-residence for ten years, invited by the Rochdale housing corporation that works across both suburbs. Just as with Kolenkit, their focus is to improve the community's quality of life, yet retain the existing social connections. This time, however, they hope to undertake the work more quickly.
In our conversation, Cascoland expressed hope that a new type of city will evolve in response to Amsterdam's rapid changes. Recent political events already indicate a shift. In Amsterdam's 2018 municipal elections, the GreenLeft party – not long ago a sideline party – won the most seats, strongly campaigning for equitable cities. There is hope and momentum that initiatives like Cascoland will continue to prompt policymakers to consider what their future cities can look like.
Cascoland's successes have come through the durability and versatility of their design approach that can be applied to each context. Their designs are humble, nimble projects that respond to global trends playing out in local contexts. Above all, Cascoland addresses global urban issues, but at the local scale, without a need for exhaustive resources. Creativity springs from limited supplies, thereby embodying a pertinent logic for a contemporary context: never waste a good crisis.
Whatever crisis that may be.
A big thank you to Robert Snelling for bringing the experience of Cascoland to our magazine. Cascoland is now truly global with projects happening all over the world. You can follow their work here.