Culture
Food as a love language, and an easy noodle salad

Jun 6, 2019
Jenny O'Keefe is a Castlemaine legend: a celebrant and a self-taught cook. With Assemble Papers, she shares a recipe for an easy noodle salad to Cat McGauran (another transplant to regional Victoria).
Jenny O'Keefe is one of those people whose optimism can't help but make you happy. Amongst those in her community in Castlemaine, Victoria, her cooking skills are nothing short of legendary – if Jenny invites you over for a meal, the answer is always yes! Food is a love language for Jenny. Before becoming a mother (with another babe on the way!), Jenny created weekly meal plans that she emailed to friends, and if someone is sick or needs a hand she is the first to organise a meal train for them. As a result of her own busy schedule, Jenny has become quite the expert in preparing tasty, nutritious meals that are quick and easy to prepare. Her cooking is aided by the veggies she grows in her thriving garden – which is no small feat in the dry terrain of Central Victoria.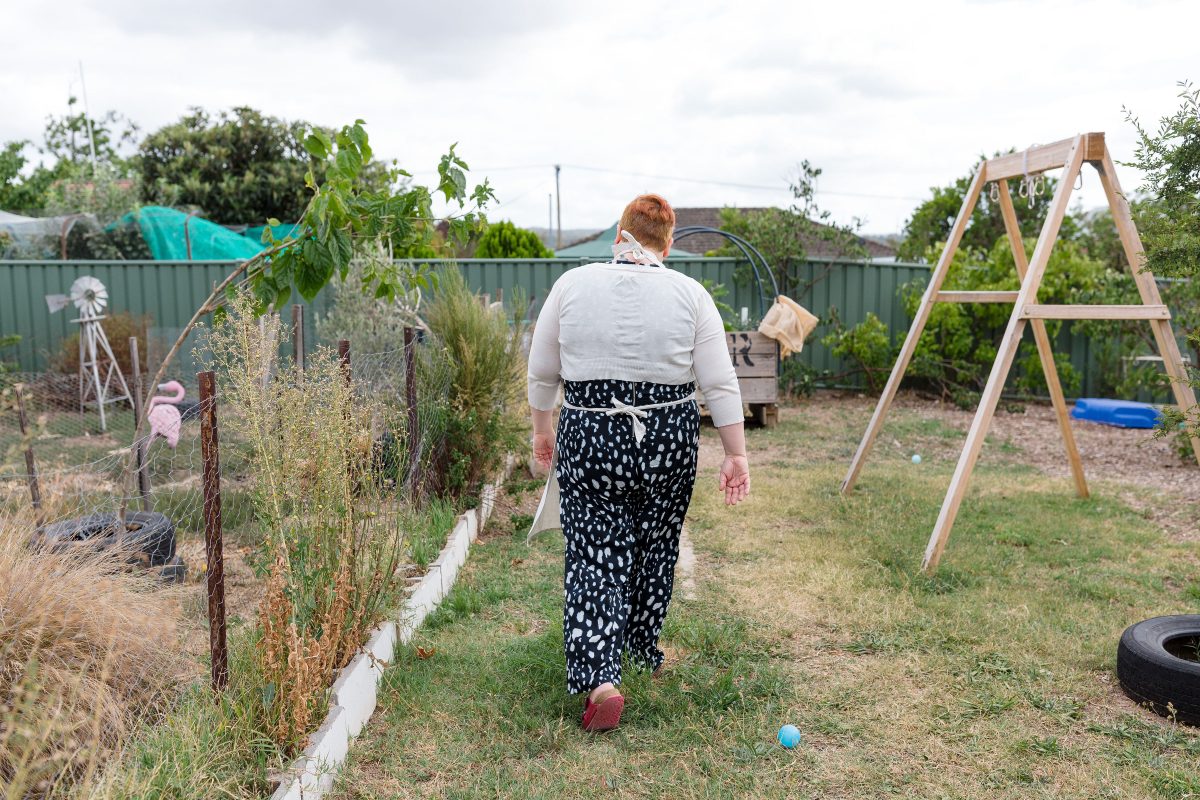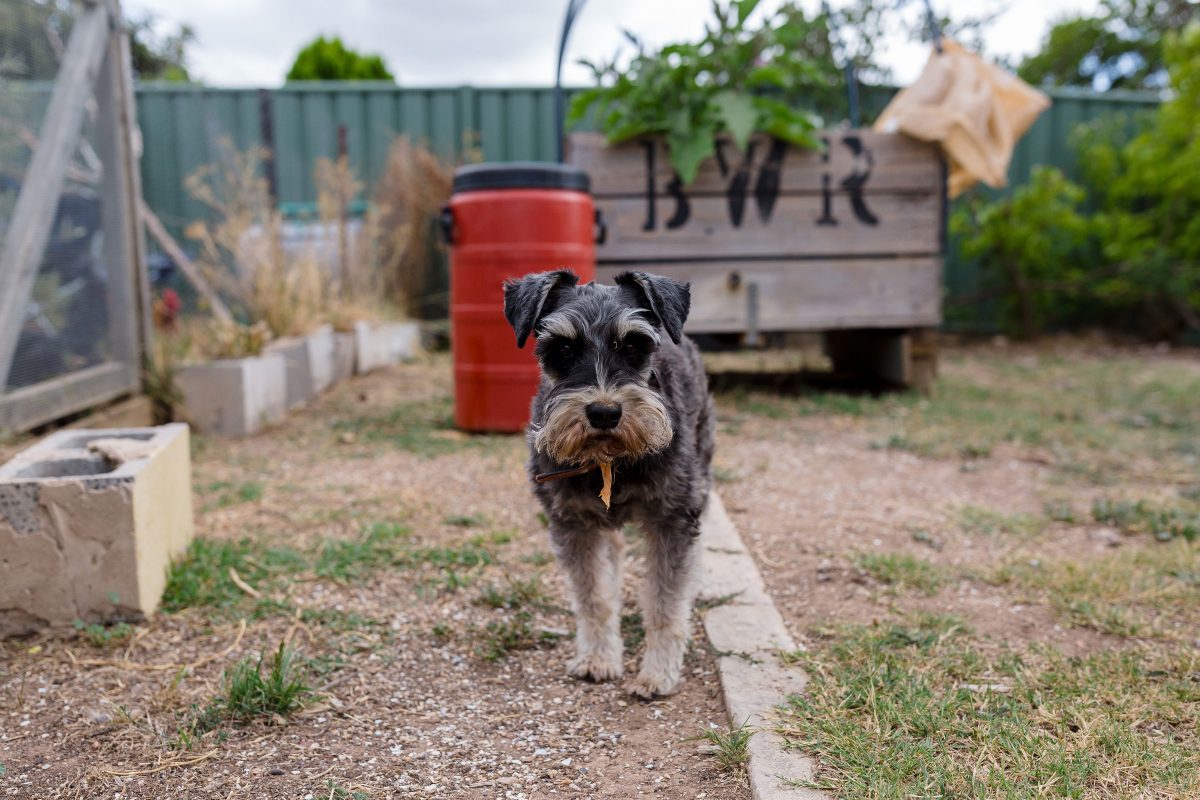 Jenny's Easy Noodle Salad
(serves 4)
This noodle salad is a handy thing to have in the fridge to snack on and goes well with the joy/demands of a busy toddler whose parents are working in their various endeavours and trying to stop the floor from being swallowed up by laundry/toys.
Ingredients
your choice of noodles (I quite like soba or udon)
a variety of vegetables, lots of different colours and textures, I've used:
corn
broccoli
mushrooms
red capsicum
spring onions
chives
avocado
snow peas
parsley
carrot
zucchini
tomato
edamame
peanut oil or oil of choice
tamari
mirin
sesame oil
lime juice
tamarind paste (or fish sauce if you prefer)
slivered almonds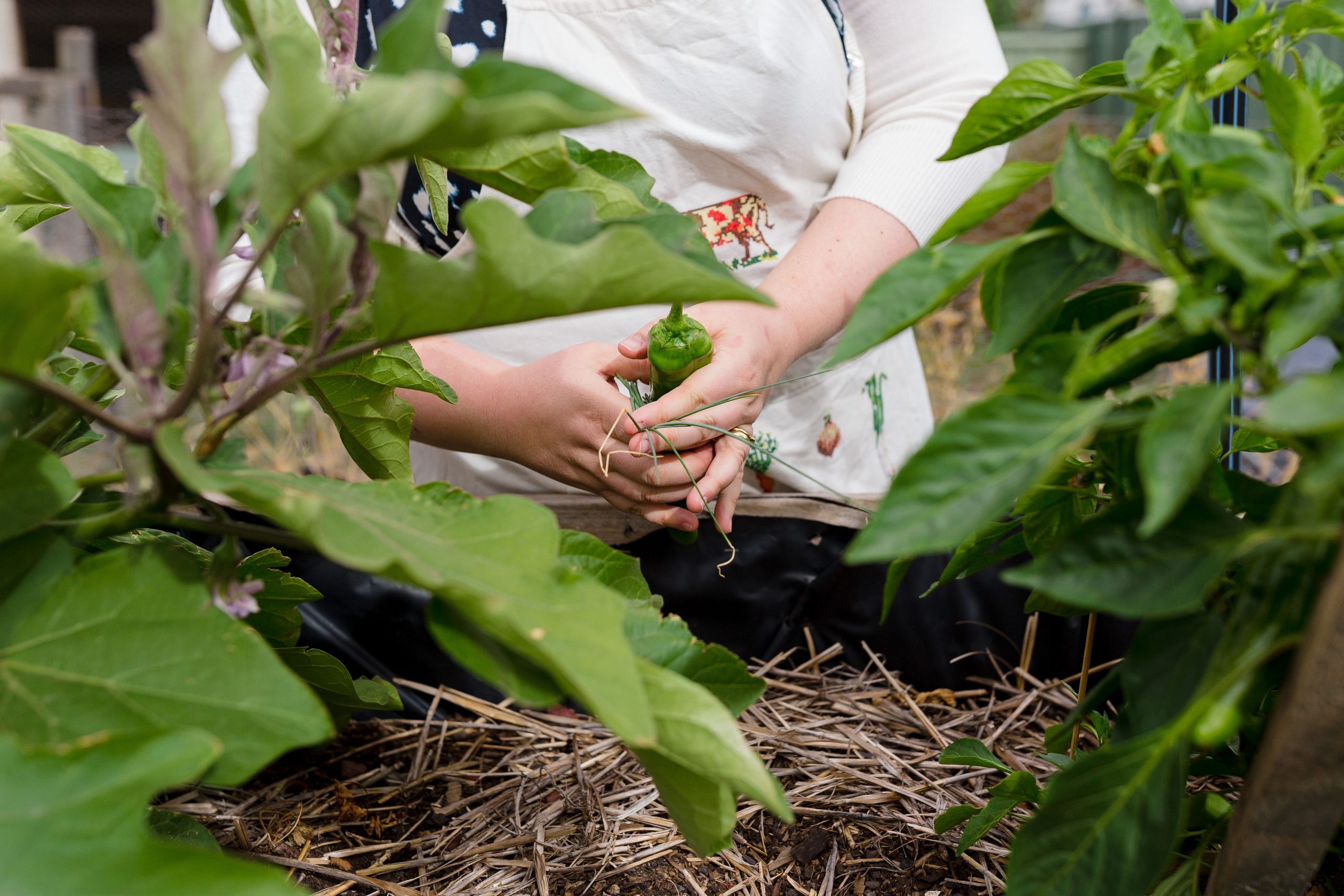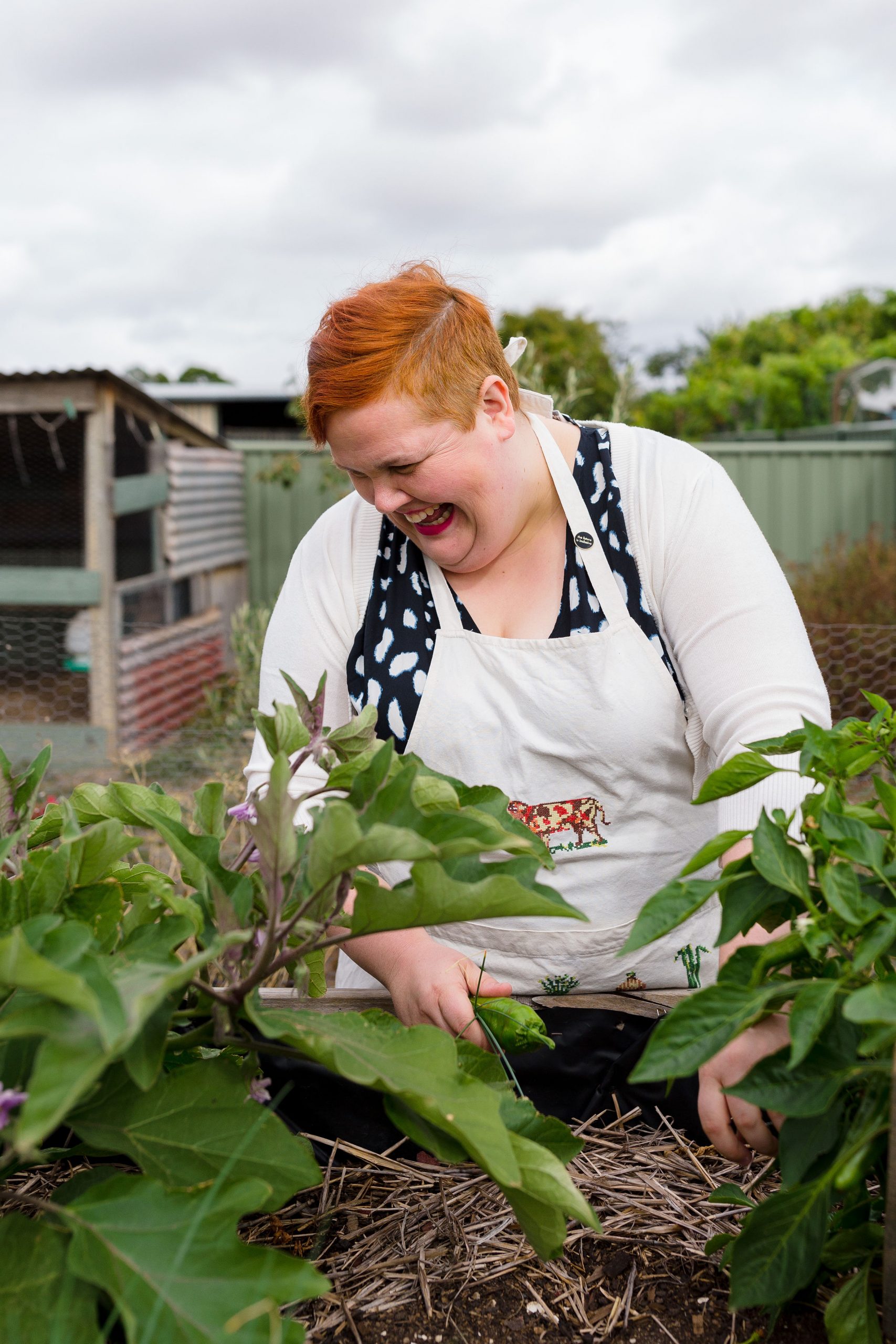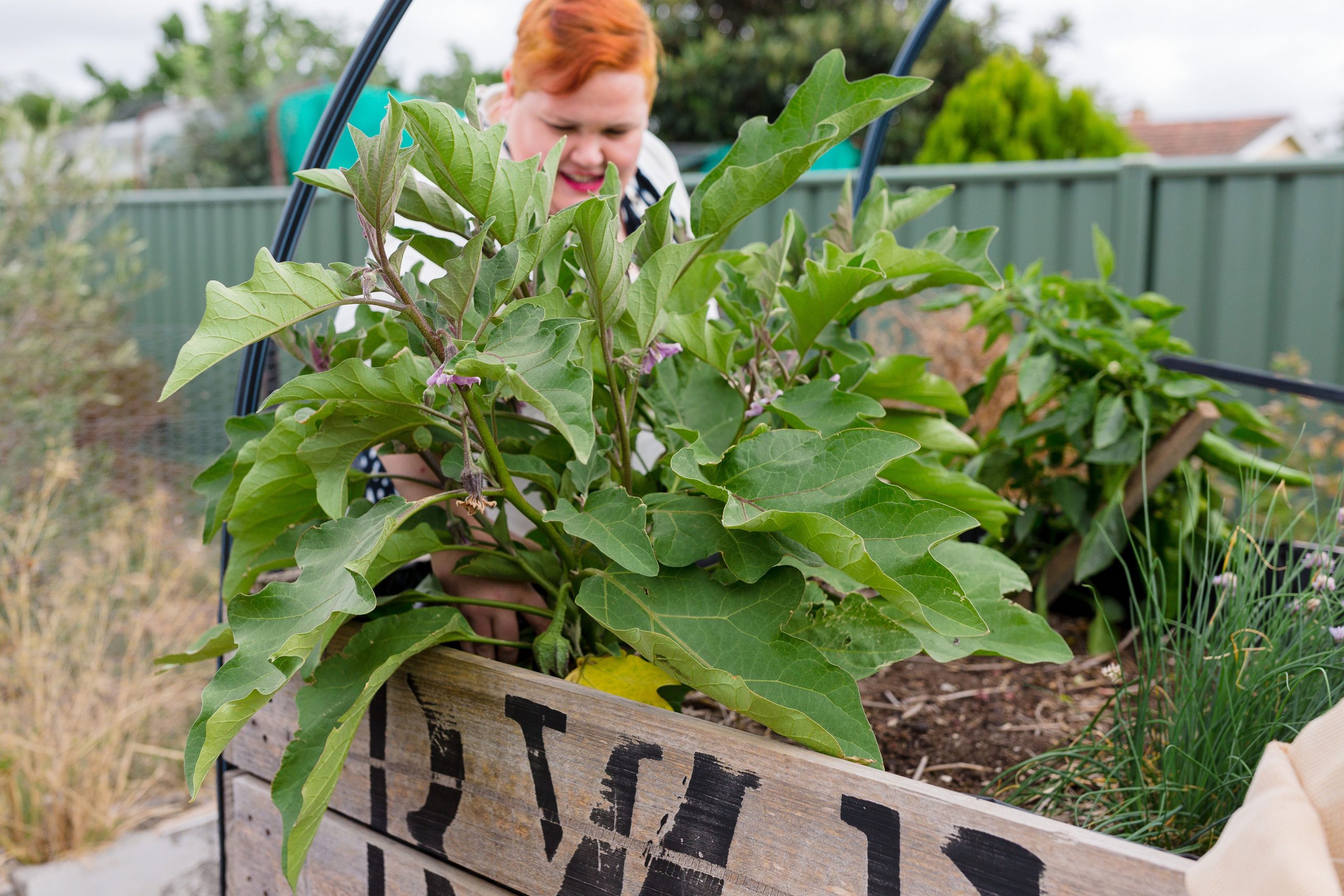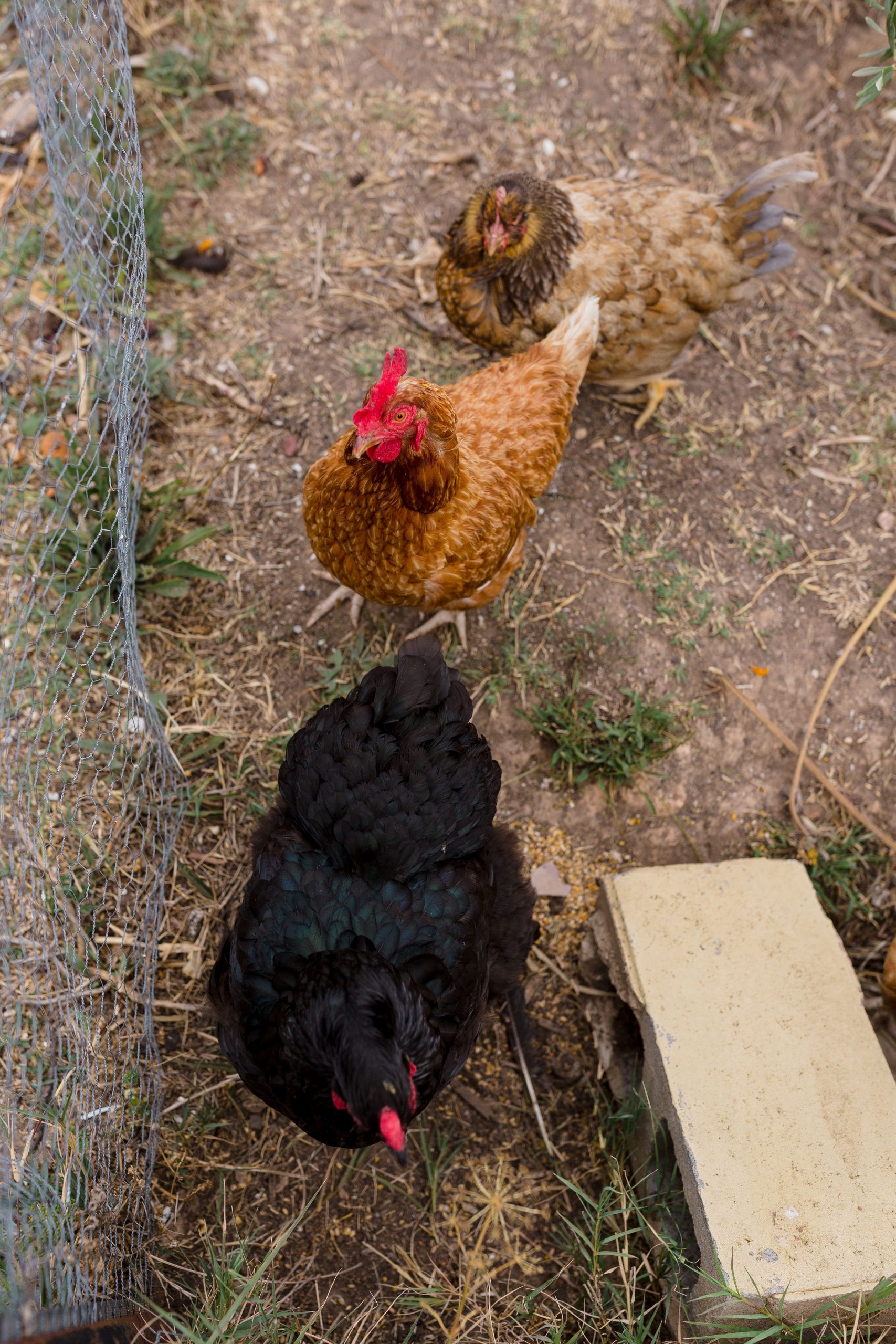 Method
The great thing about a cold noodle salad is you can use bits and bobs of whatever you have on hand. Substitute whatever nuts you'd like for sprinkles, change up the sauce, use coriander or Thai basil and you've got a completely different bowl of yum going on. Add some finely sliced pickled ginger and you've got some additional zing. The combinations are endless – have a crack and see what happens.
There are a few steps in this recipe but I like to get a saucepan of water on to boil and do all my chopping first. Finely sliced is the name of the game here, small florets of broccoli, easy bite size pieces that distribute throughout the dish.
Group your veggies in cooking methods – some for the wok, some for blanching, some for mixing through raw just before serving.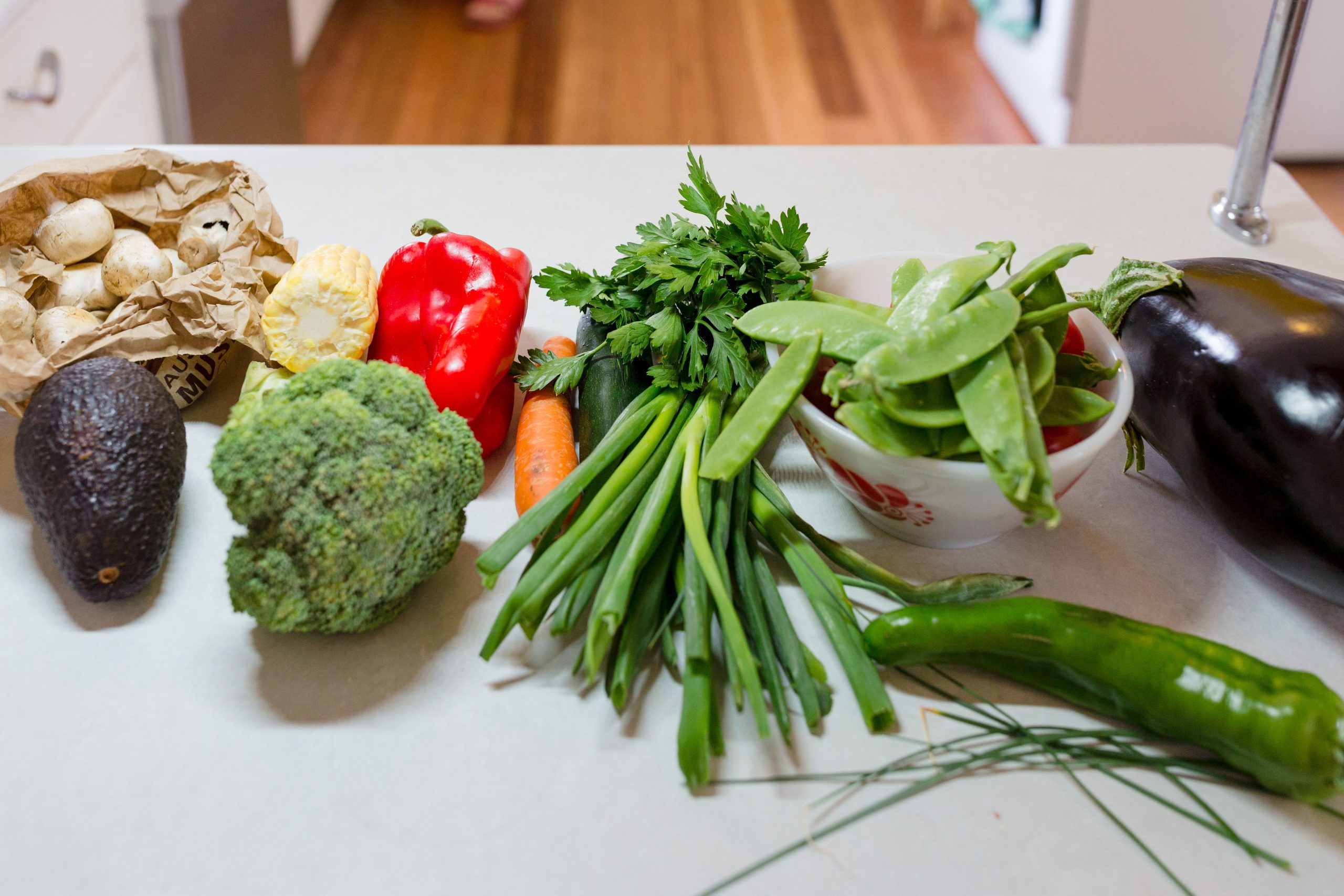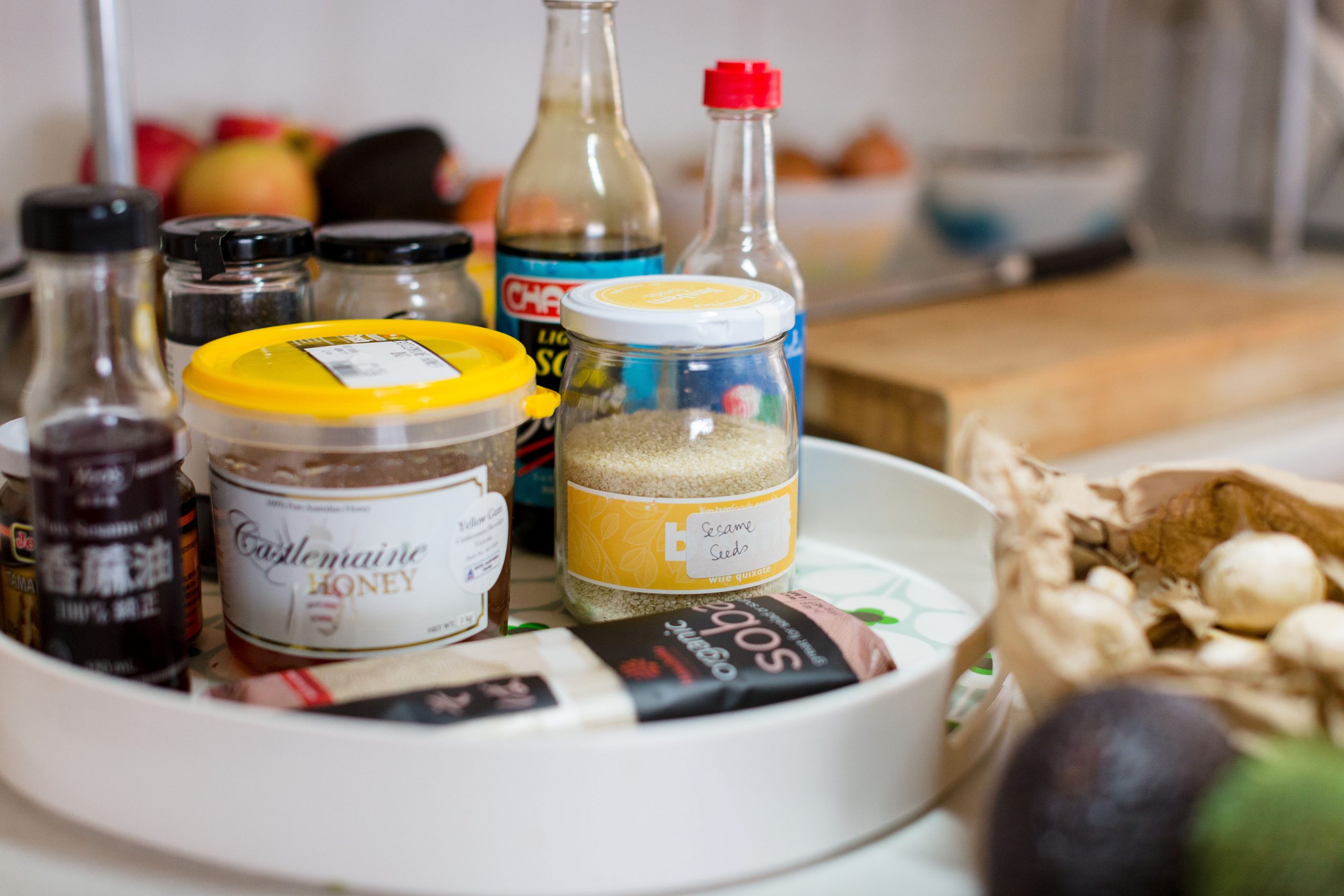 Pop your edamame pods in a bowl and add some warm water to help them thaw if you're in a hurry, or just leave them on the windowsill to do their own thing if you're a meandering cook like me. Raw: capsicum, parsley, tomato, spring onion, avocado, edamame (thawed and podded), chives.
Blanch: broccoli, snow peas
Wok: corn, mushroom, carrot, zucchini
Once all your veggies are chopped, pop your noodles in the boiling water to cook as per packet instructions and prepare an ice bath for your blanching. Drain the noodles once done and leave in strainer over the sink.
Refill the noodle saucepan with water and bring to the boil. Add your veggies one type at a time, and boil til they seem ready to come out. It won't take long – I like to be a bit intuitive about this, have a taste, see what it feels like. Never overcook them because then it's an unattractive texture and there's no place for that in one's cold noodle salad. Pop them in the ice bath and once nice and cold, pop in another strainer over the sink.
Heat up your wok and once it's nice and smoky add your oil of choice (I quite like peanut oil) and do a quick stir fry with all your wok veggies at once. You still want them to be a bit crisp so make it snappy. Serve out on a dish to cool.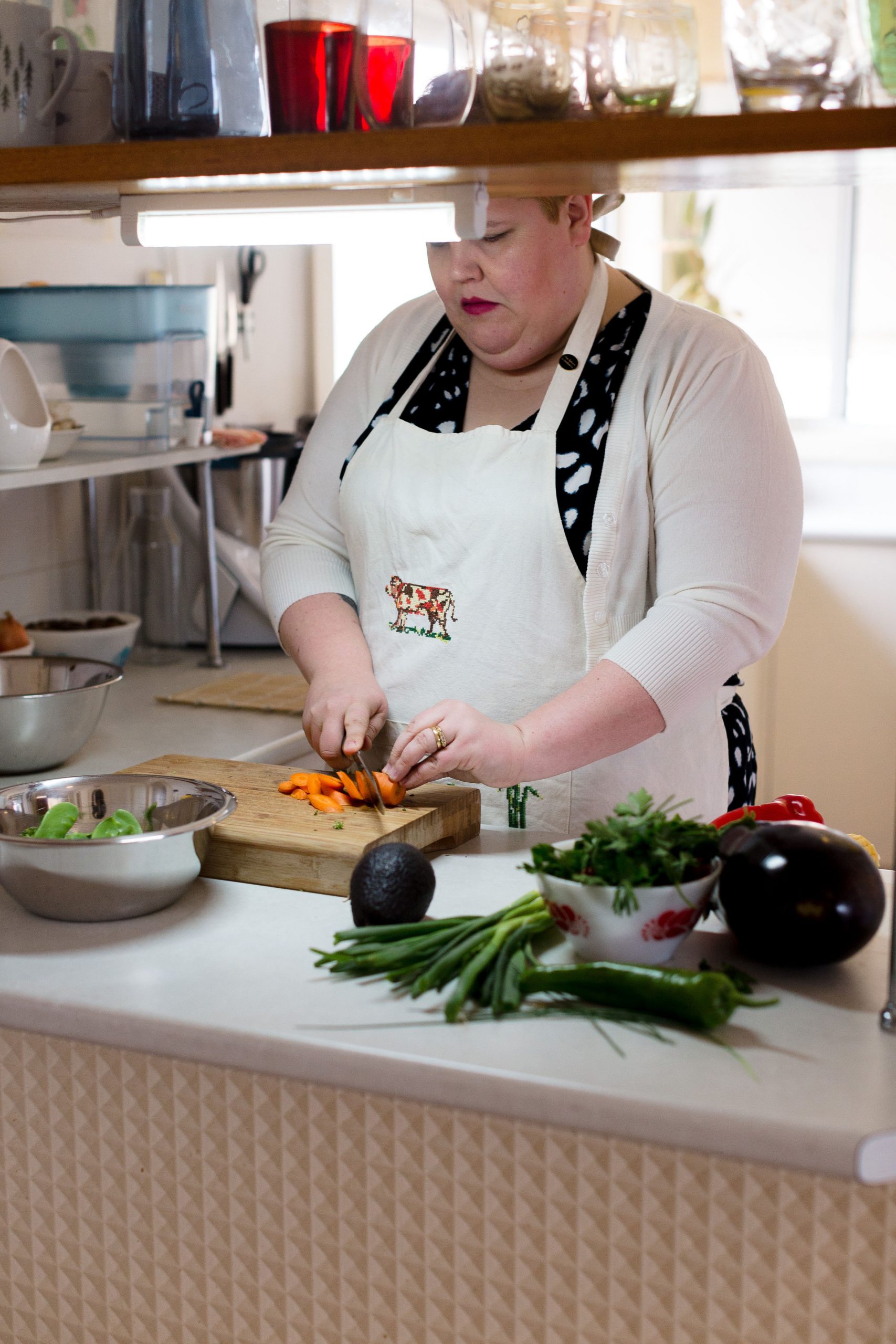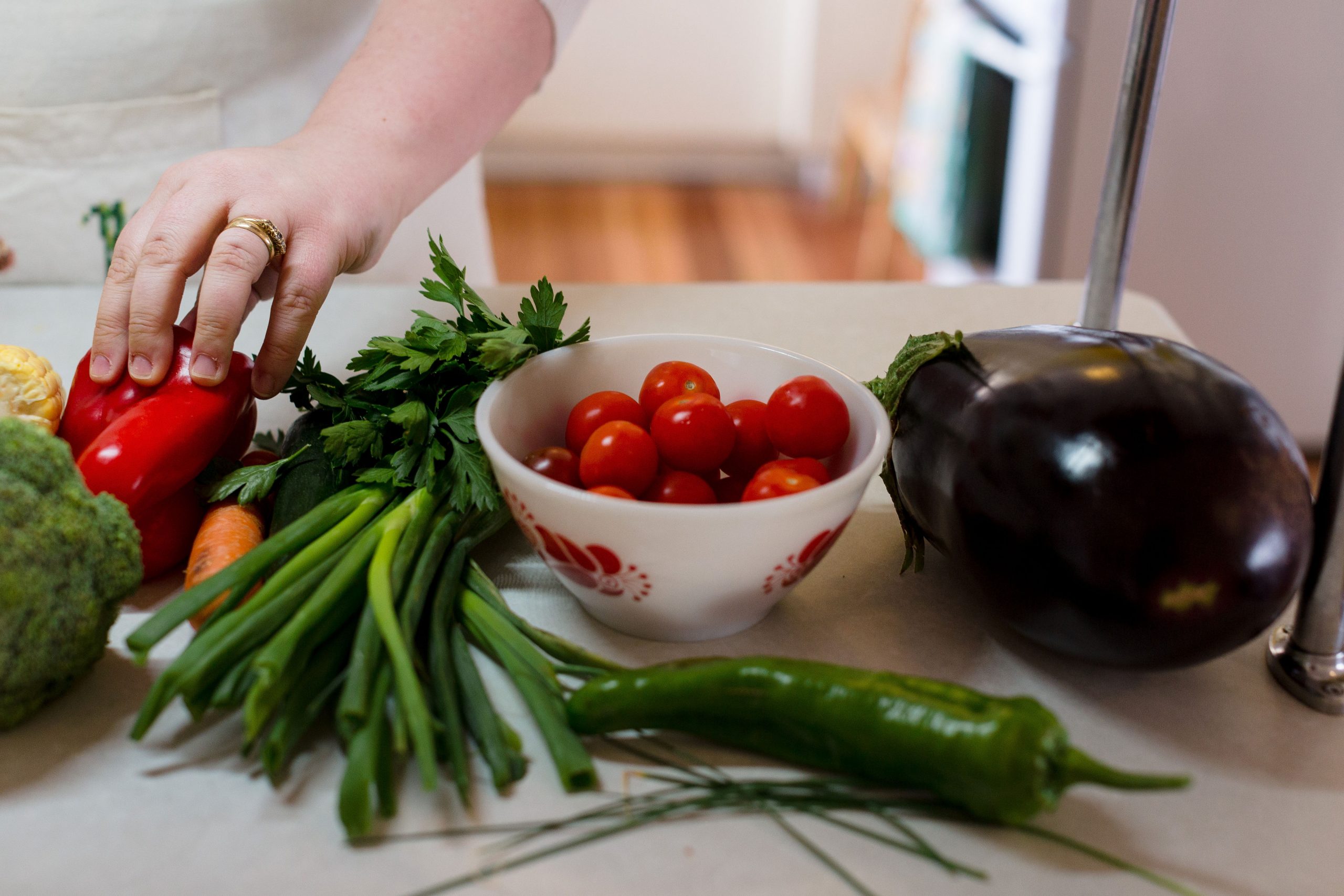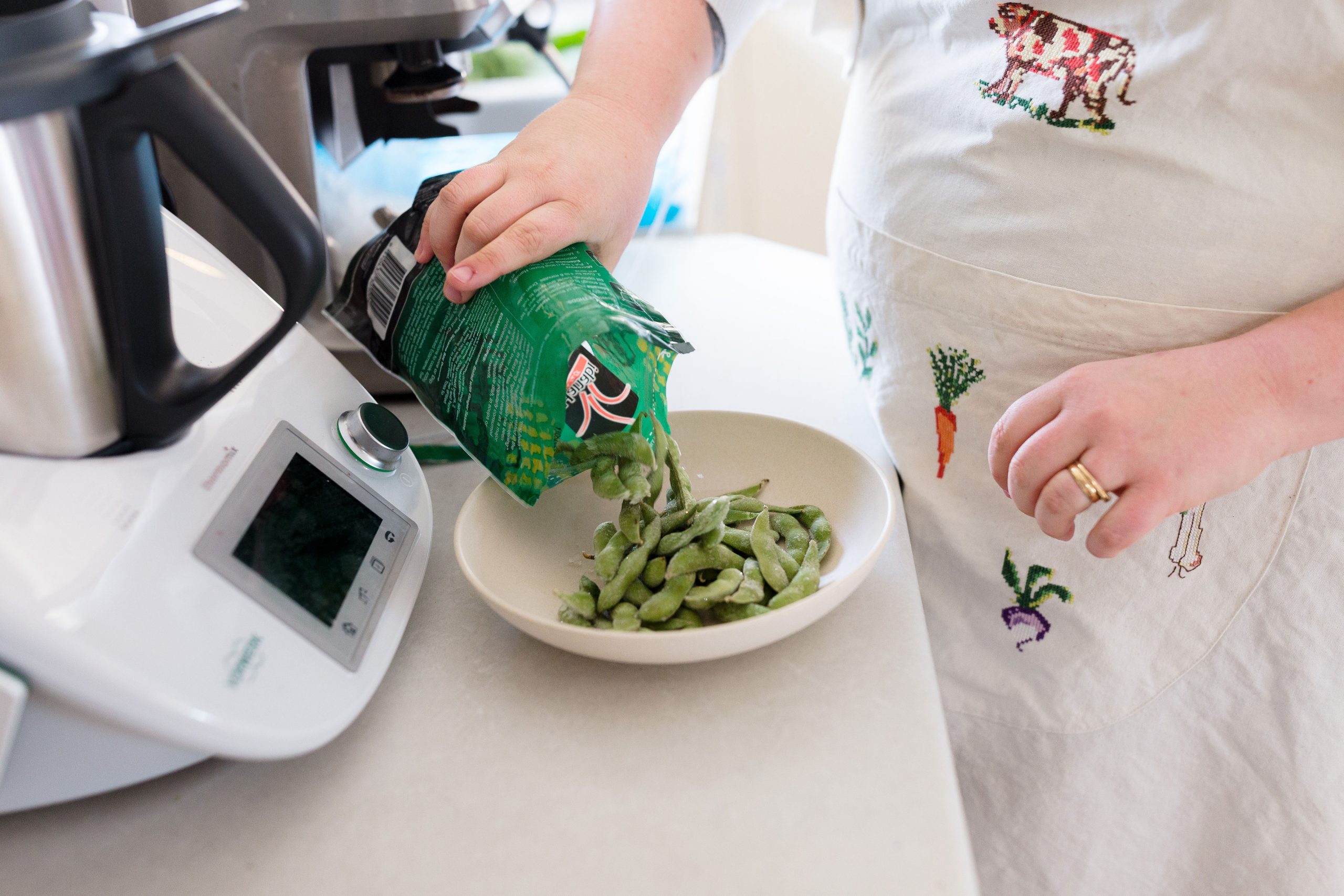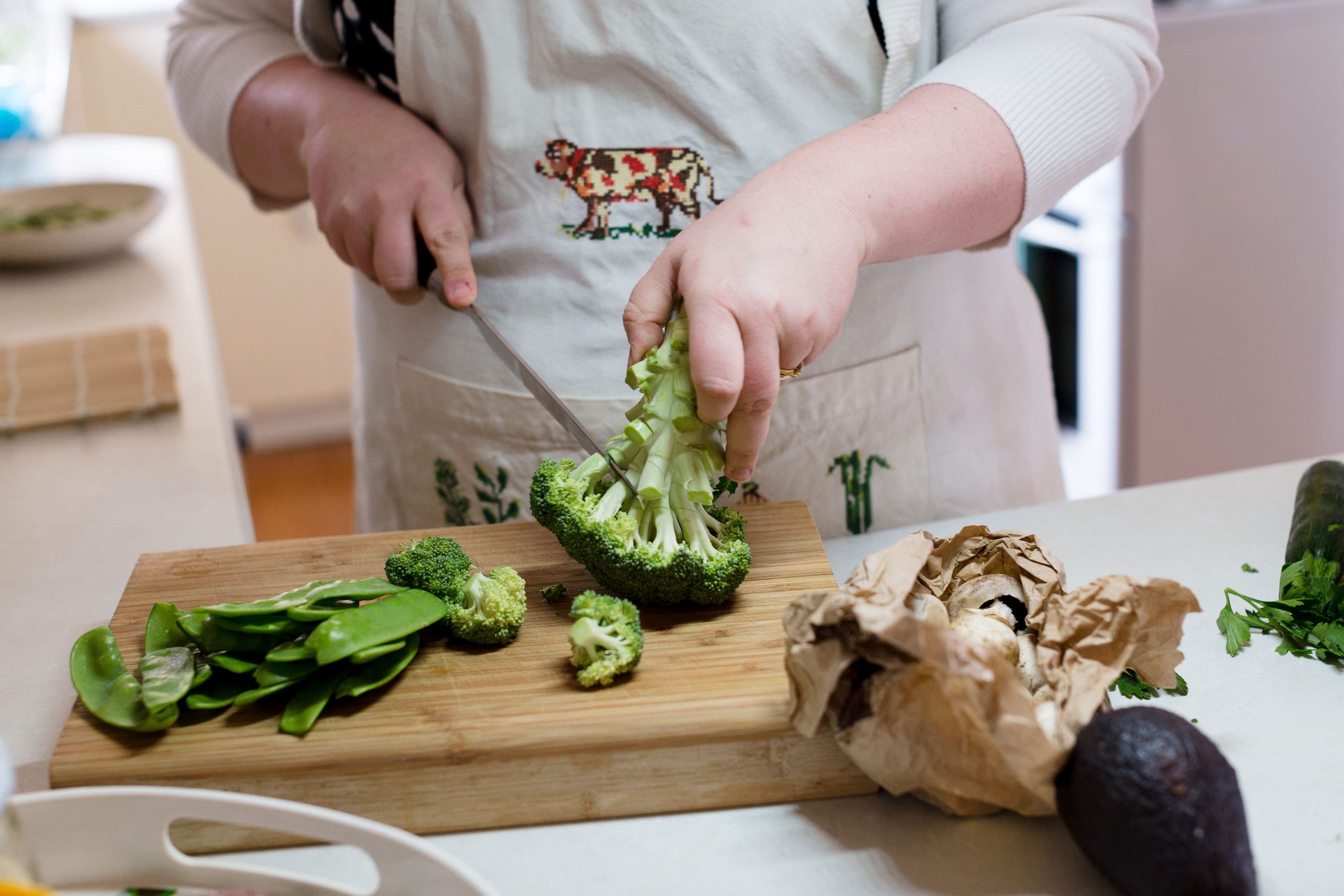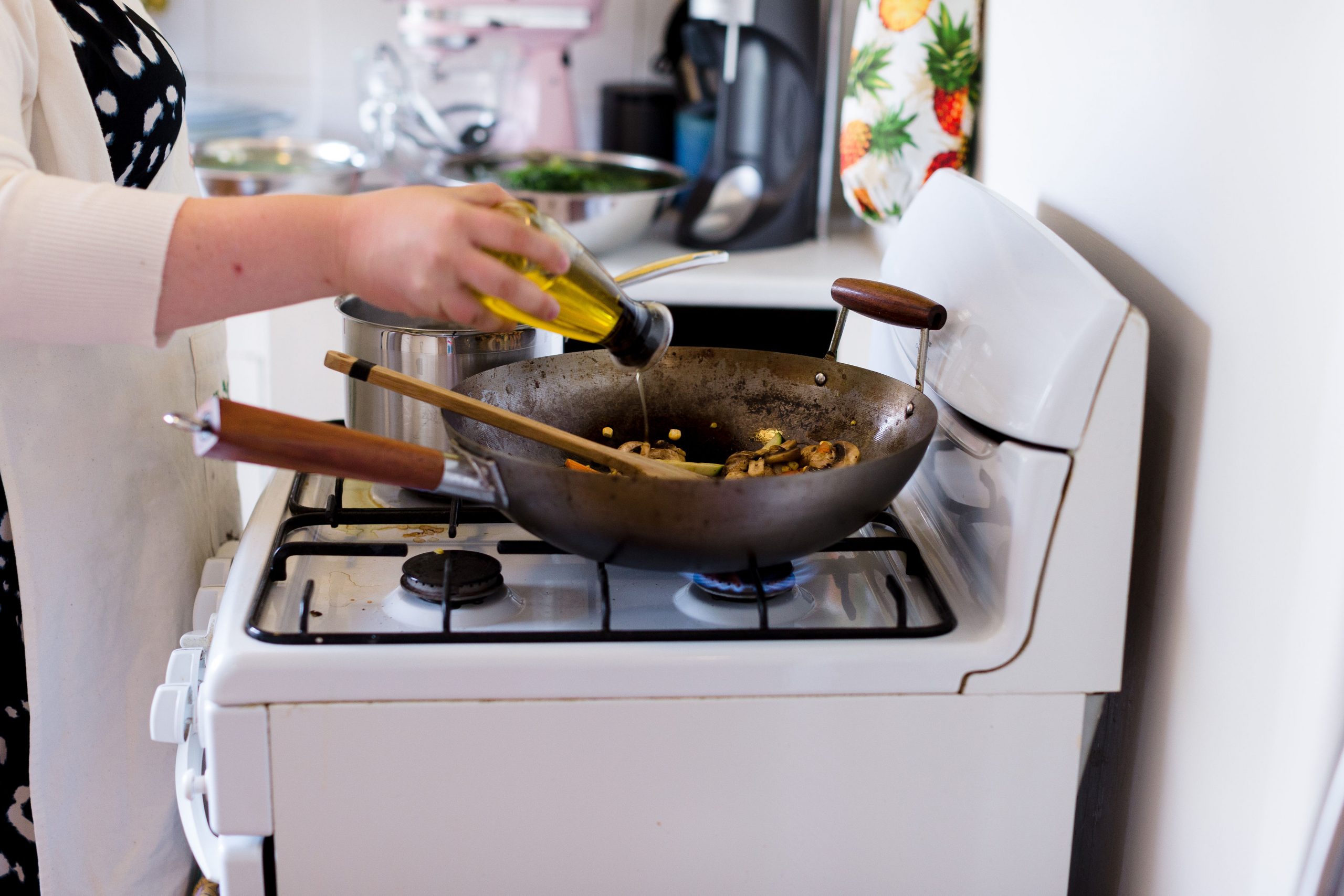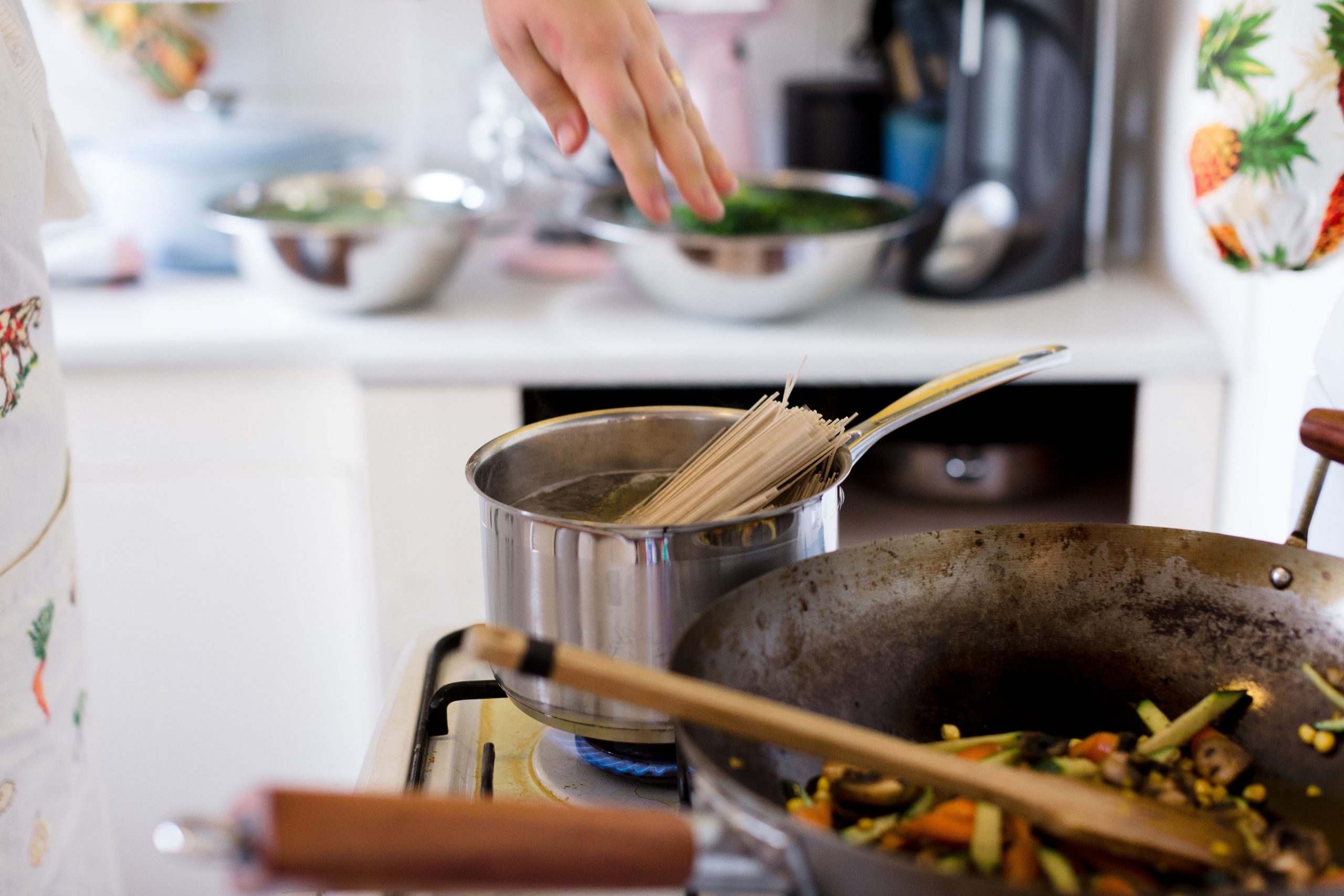 Now it's assemble and sauce time – my favourite time other than eating time. I like to put everything together in a big stainless steel bowl for a good mix prior to serving in a prettier bowl or platter if I have people round, or in Tupperware in the fridge if it's for later. It just helps to get the sauce distribution as wide as possible.
Refresh your noodles under some cold water, they might be a bit sticky but the water will help them untangle their grip on one another. Pop in your big bowl with all your veggies (don't forget the edamame on the windowsill!) and start your sauce in a smaller bowl to the side.
I recommend adding your avocado when serving as it can go a bit brown otherwise.
Again, this is an intuitive task with lots of tasting and dipping little noodle bits in to see how it feels, decide what to add more of. Don't be bashful! No such thing as too much sauce – if you have excess you can save it for the next salad.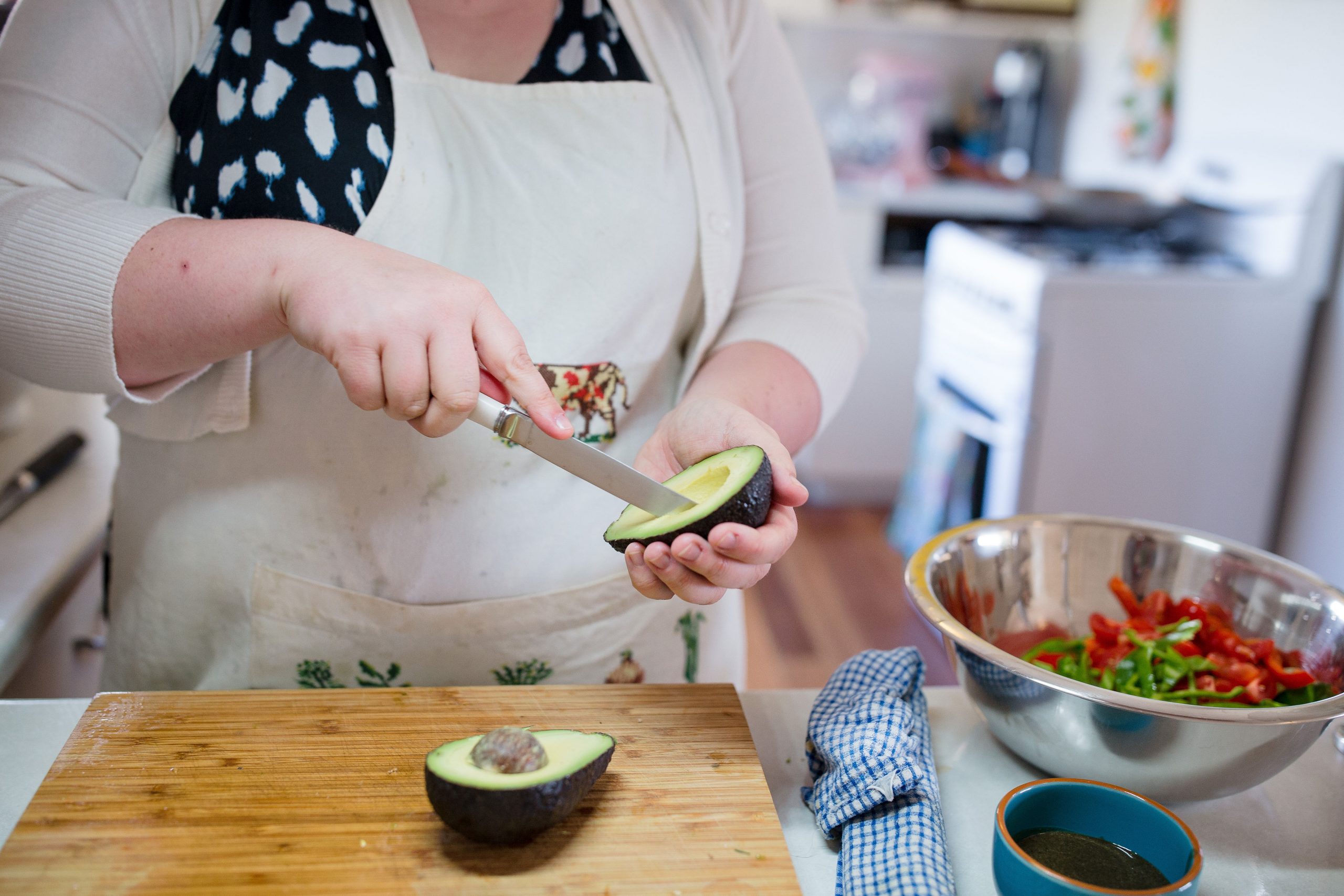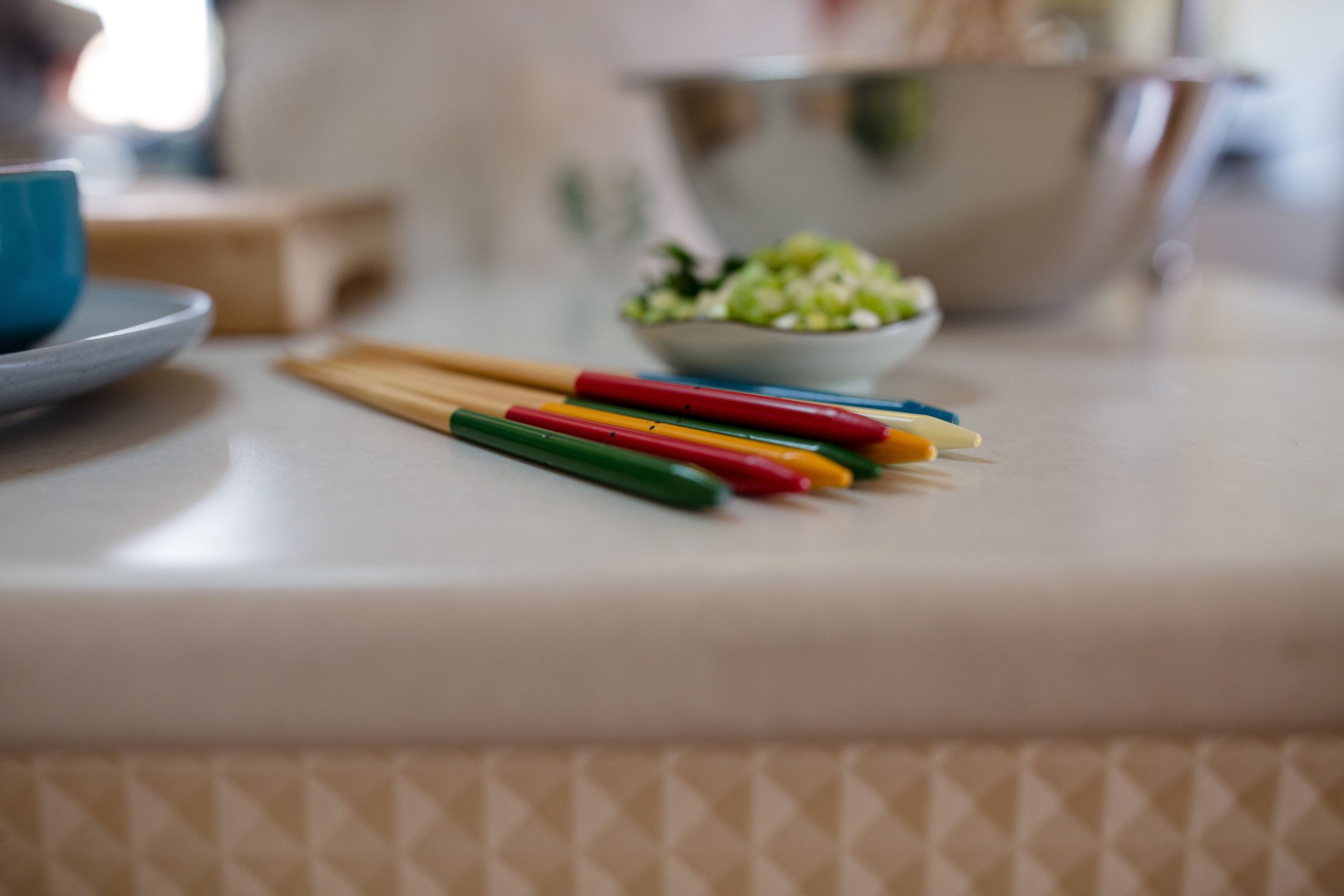 I like to use a little whisk to combine the sauce prior to pouring over the noodles and veggies. If my son has run off with it I reluctantly use a fork.
Combine your sesame oil, tamari, tamarind (just a little half teaspoonful to start – it's brilliantly sour), mirin and a wee squeeze of lime. If you want it to be more silky, add a bit more sesame oil – such an important element of this dish.
Once you're happy with the sauce, pour a generous amount in your big bowl of noodles and veggies, and use salad tongs to mix them all together – or pop a plate on top of the bowl and give it a good rolling shake!
Serve and top with freshly toasted slivered almonds and a bit more parsley.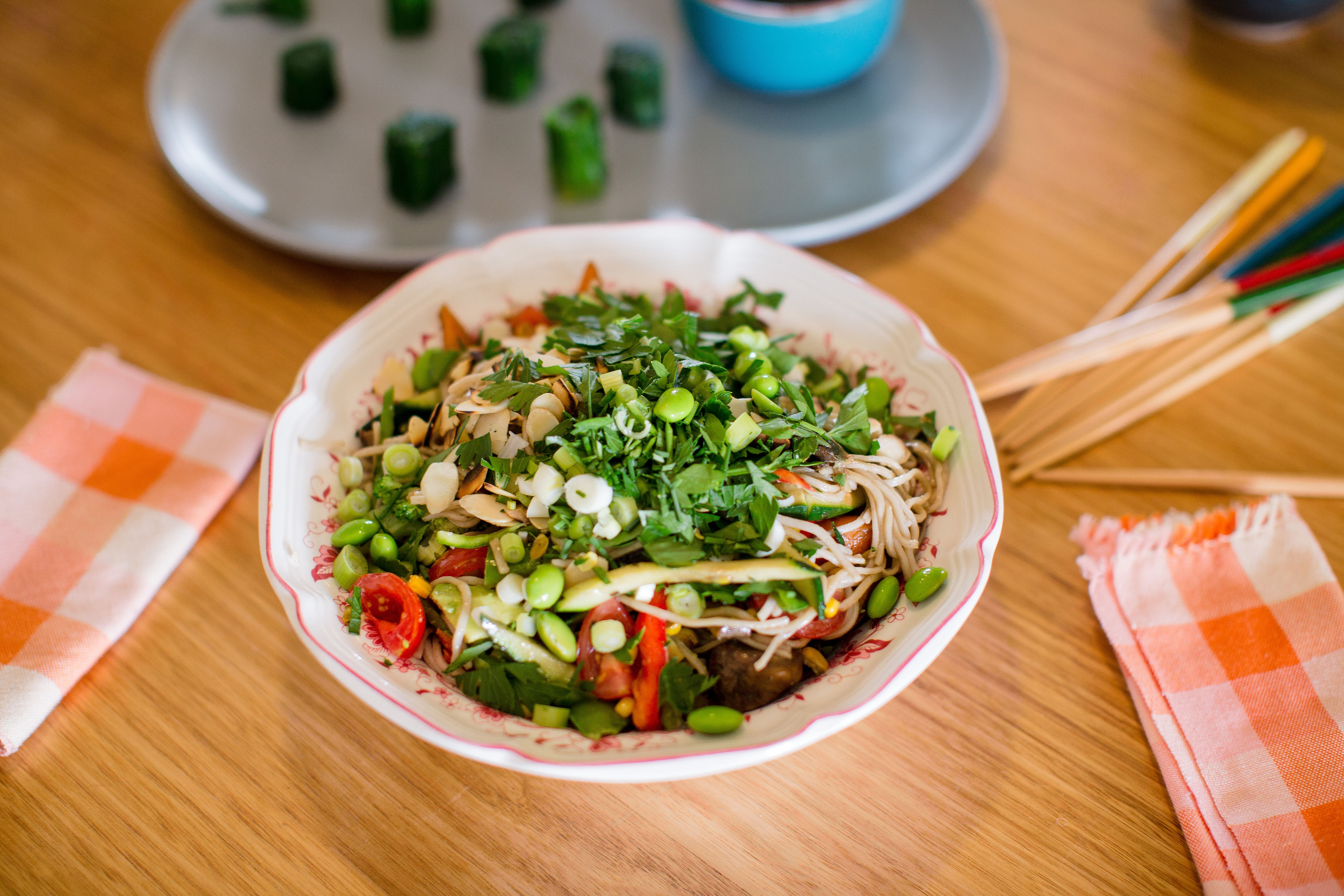 Thank you Jenny for sharing your recipe with us – we can confirm that it was delicious! You can find out more about Jenny, and her work as a celebrant, here. And another thank you to Carmen Bunting for the fine photographs.