Art curator Hiroshi and food designer Haruna Ito live with their baby Yuri and friend Noriko in a magical share house near Shinjuku, where one bedroom has been turned into an art installation for visitors to stay in. In our special two-part 'shared living' series, Emily Hutchinson looks around the world for some of the most inventive ways of living closer together. This story is one of many collected in Emily's new book Shared Living: Interior Design for Rented and Shared Spaces.
Japanese art is widely appreciated for pushing the boundaries.
Those boundaries sometimes include making entire bedrooms an art installation, as has been done in a share house near Shinjuku.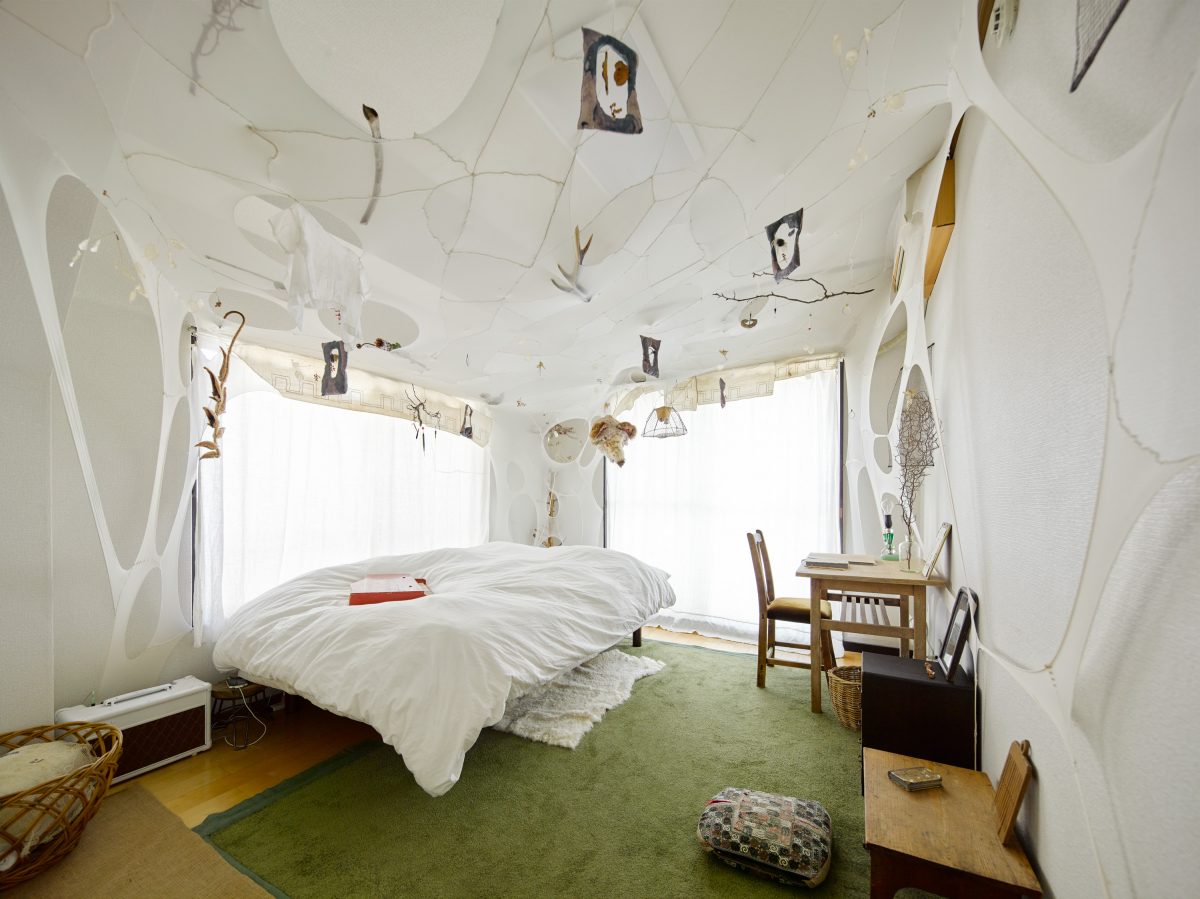 Hiroshi, his wife, Haruna, and their baby, Yuri, live in one bedroom, Noriko lives in the second bedroom and the third bedroom is open to guests and art aficionados to come and rest their heads. Yumi Arai is the artist behind the installation and has created a dreamy atmosphere to escape to.
Hiroshi, Haruna, Noriko and Yumi all met through their love of art.
Noriko moved in with the couple and their baby and lives on the top floor, sharing the bathroom, kitchen and living room with his housemates. 'Everyone works in social design and art, so we have similar interests,' says Noriko. 'No one is stressed in the house – we each keep our own pace and respect each other's space.'
Hiroshi and Haruna had no trouble deciding to share their house with Noriko, despite having a little one. 'It's important [for Yuri] to meet another adult and not only our own family I think,' says Hiroshi.
With the third bedroom vacant, Hiroshi wanted to bring art into their home and approached Yumi to curate it.