City Living
Bringing creativity to smart cities with Hilary O'Shaughnessy

Feb 7, 2019
Cities around the world are rapidly growing a new layer of digital infrastructure. But who, outside of the few data engineers, knows what information is being collected and for what purpose? This is something Hilary O'Shaughnessy wants to change. Her project Playable City aims to restore agency and creativity to the 'smart city' – and includes dancing under street lights.
It is a morning in one of the workshop rooms in the City of Melbourne, and Hilary O'Shaughnessy is asking us to create games. Not computer games: games that people play with each other in person, in physical spaces – in this case, the public spaces in our city. We have designed a game called You Can't Go There, which will take participants through the hidden and inaccessible places in the CBD and encourage meetings between strangers. We are theatre-makers, videogame designers, IT specialists, artists, urban planners, and policy-makers – a heterogenous bunch, but all here for the same purpose. Throughout the day, participants are speaking passionately about engaging with the public realm of our city in a playful and creative way; about creating a city that makes every citizen feel empowered.
There has been much talk of 'smart cities' lately, as digital technologies are becoming systematically introduced into the fabric of our cities. This process, however, has not been without problems. Who are we handing our data over to? Who decided for us? How can we govern technologies that most of us barely understand? O'Shaughnessy refers to this as the 'digital colonisation of cities'. "Cities are wholesale handing over the power of the whole city centre to one technology company, without question," she tells me. "They hand over the power to collect data, and that data then belongs to companies, and not to the council. And – specially in 'smart city' technologies – there is not a lot of citizen engagement."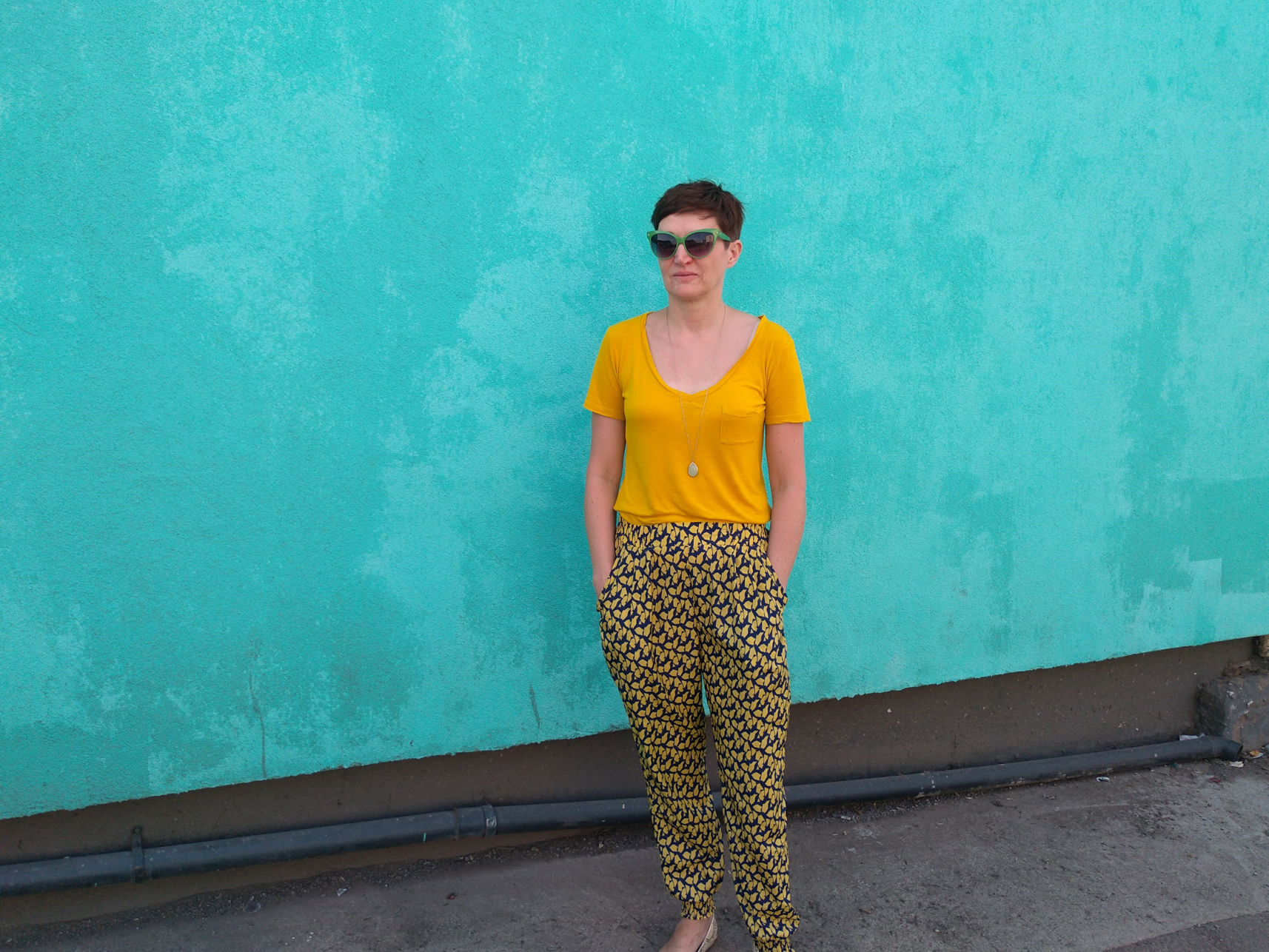 This is where O'Shaughnessy's work comes in. O'Shaughnessy heads the Playable City project within Watershed in Bristol. Watershed, founded 40 years ago as a traditional arts organisation, has since evolved into a more holistically envisaged digital creativity centre. Bringing together artists, university researchers and ordinary citizens, Watershed uses its vast program of commissions, installations, workshops and studios to question technologies that are being rolled out into society. One entire arm of it is dedicated to 'pervasive media', or the slow creep of digital media into our everyday life. O'Shaughnessy describes: "The Pervasive Media Studio is constantly asking: who is using the technology? Who is making it? Who is making the content for it? Who is consuming it? Why? What are people's motives? How do we get more people involved? How do we make sure many voices are represented? And how do we make it interesting and meaningful?"
"Our work is trying to let people know that they have the right to question what's happening in cities."
This is the context in which O'Shaughnessy, former theatre-maker with a history of working in interaction design and gaming, came to develop the program of Playable City. "We think there are lots of opportunities for technology to be an amazing enabler. There is no need for the good/bad binary, if you use technology cleverly." We are unlikely to ever throw our smartphones away again, she points out. Technologies are here to stay, and we ought to deal with them democratically, ethically and equitably.
"When you look at the language of 'smart city' programs, they are often deliberately exclusive. Even though they say they want to involve people, the language is jargonistic. It makes people feel they don't have a voice, that only a computer engineer understands how technology works in the city. That's rubbish. I don't need to be an engineer to say, 'I don't want that road near my house, because the school is next door'."
Playable City offers the opposite experience. Interventions designed by artists use smart city technologies in ways that unpack them, make them understandable to an ordinary person and offer playful engagement. In Hello Lamp Post, participants can send messages to city trees, hydrants, lamp posts, and other small-scale city infrastructure. (The lamp post will message back!) Or take Stop, Smile, Stroll, which transforms a pedestrian crossing into a 30-second game. Pressing the button to cross activates an interactive screen that asks about your day, makes you smile, and gently pokes you into a better mood during the wait for the green light. In Shadowing, a streetlight remembers and replays the shadows of passers-by.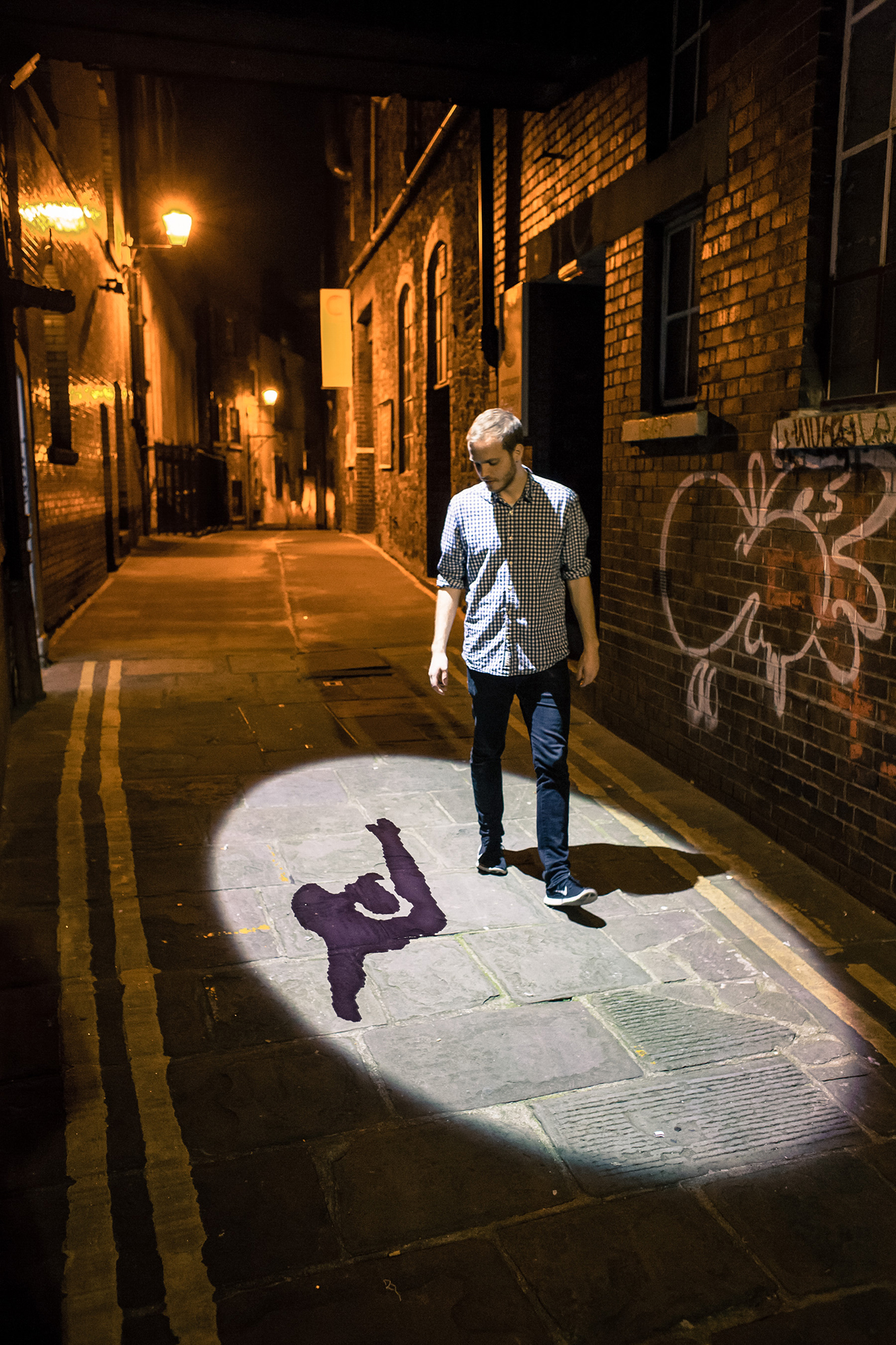 These are small interventions into the city, but they transform routine interactions into engaged, playful experiences. They foreground the technologies that we rely on to get us through the city, and remove some of that alienation that a big city so often inspires. In a small way, they build awareness of technology as well as connect people to one another. I watch some of the recordings of Shadowing installations in British cities. Two teenagers walk past with three shadows, notice it, stop, and walk back. Before long, strangers are crossing the same small stretch of the footpath over and over again: now hopping, now spinning, laughing all along.
"I don't like the word 'empower'," O'Shaughnessy says, "but our work is trying to let people know that they have the right to question what's happening in cities, with technology in public space – that they have the right to intervene in that, that they have the right to question that. We can't think of people as an afterthought: they're not 'users'. It's the people who make the city."
Their installations also provide some legibility to the digital layer of the city which, O'Shaughnessy points out, is currently being designed very quickly, by very few people. That process ought to be democratised. The more people are involved in digital city technologies, she says, the more they will feel that have the right to decide how digitalisation affects cities.
"Play is a really easy way of getting people talking and thinking about technology," O'Shaughnessy adds. "People take part in a game that involves smart city technologies, and immediately say, 'Why is that there? Who put it there?' And they start a bigger conversation."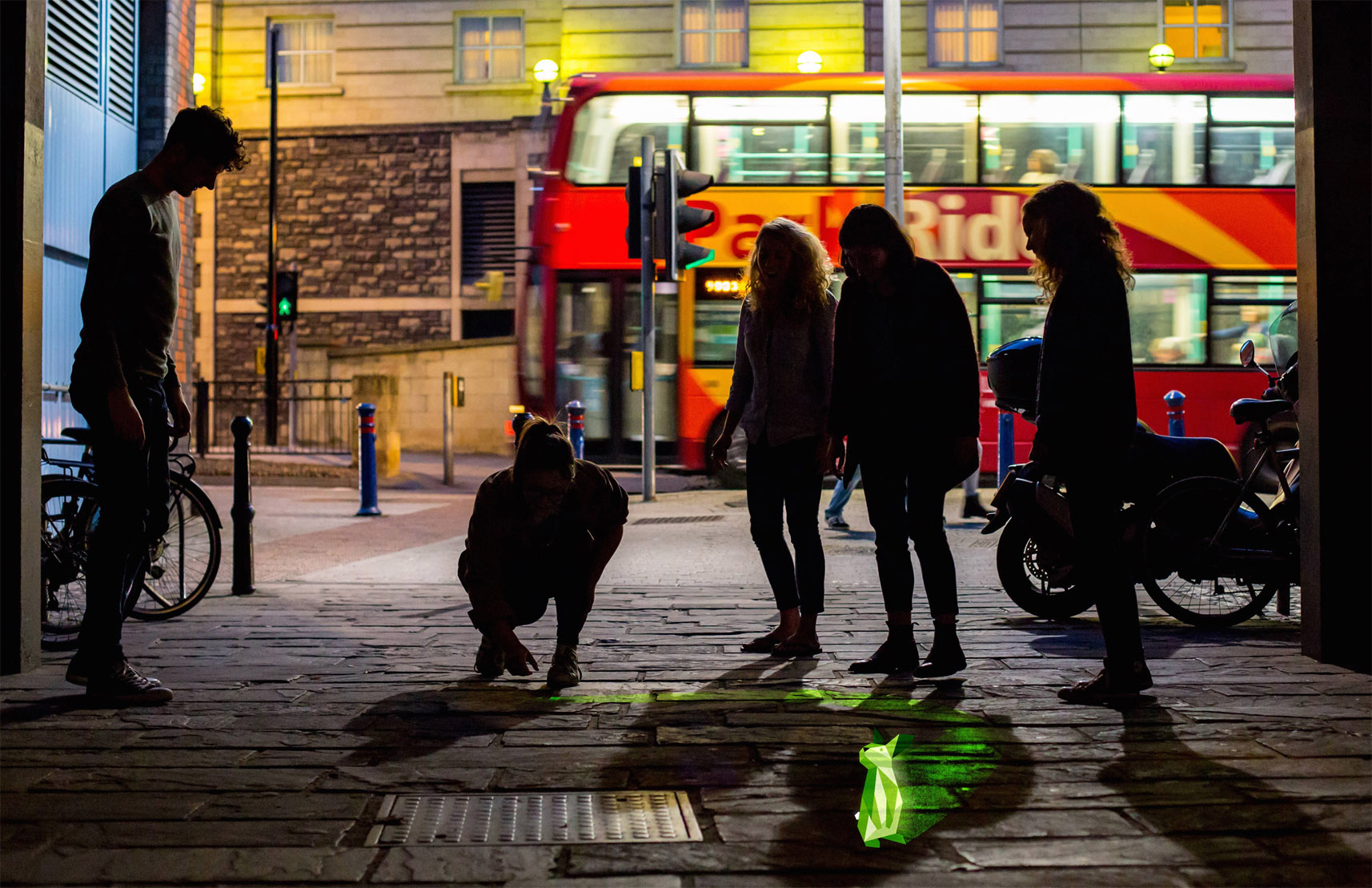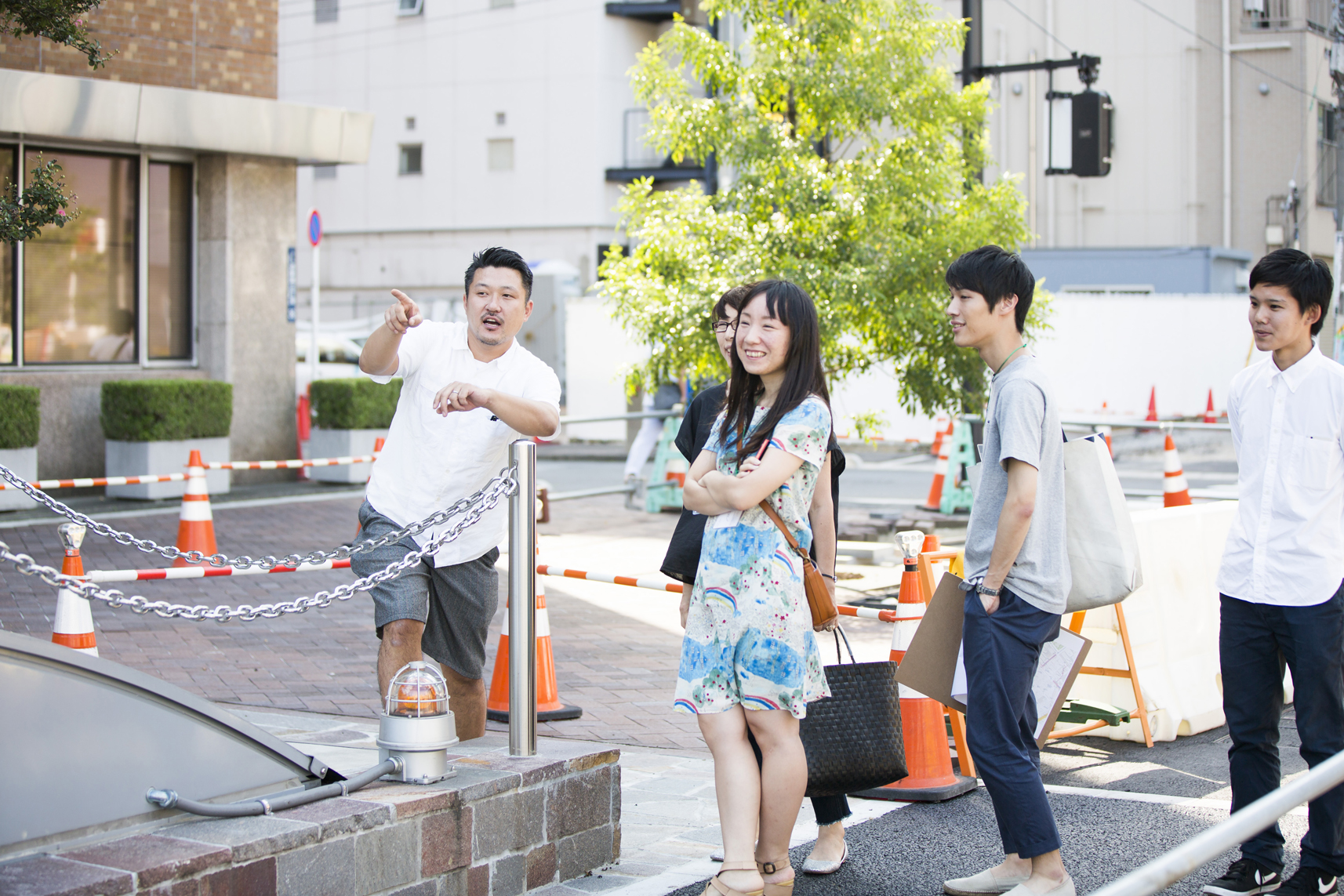 Recent years have seen cities embrace creativity in ways that go far beyond Richard Florida's simplistic notion of the money-bringing 'creative class'. Multi-million-dollar investments in cultural districts in Hong Kong and Singapore indicate the importance of vibrant cultural life. Bidding for titles such as UNESCO City of Literature and European Capital of Culture have become popular for cities wishing to stimulate cultural tourism and increase their profile, but also support homegrown culture in socially relevant and equitable ways. Today there are 29 UNESCO Cities of Literature: when Melbourne joined the network in 2008, there were only two. But play goes beyond passive consumption of art: it is an active, engaged creativity. Be it parkour or a hackathon, play is a form of creative problem-solving, and cities are increasingly recognising that fostering playful engagement will put them in good stead with solving future challenges. From Ekim Tan's Play the City think-tank, to organisations such as Renew Newcastle and Pop Up Playground, playmaking and urbanism are coming closer.
"Our work is about creating a community of people that might make a playable city happen. If it's going to work, there has to be a lot of people involved, representing many different groups in the city."
Playable City has become a runaway success, thanks in no small measure to Watershed's practice of open sharing of methodologies (based on a belief, says O'Shaughnessy, that sharing makes both parties better at what they do). International exchange networks cultivated by Watershed have taken Playable City methods to Recife in Brazil, Lagos in Nigeria, Austin in Texas, and Tokyo – and now Australia. Projects such as Shadowing have travelled the world this way; however, the work that O'Shaughnessy does goes beyond installing smart sensors in new locations. "Our work is about creating a community of people that might make a playable city happen. If it's going to work, there has to be a lot of people involved, representing many different groups in the city."
Workshops, labs, facilitating meetings between people who, though working on similar ideas in the same city, might not have met before coming to a Playable City workshop – that is the work that creates the invisible networks behind future creative initiatives. It is more creative instigation than implementation of complete ideas, letting the local environment respond to the ideas in its own, appropriate way. Over the years, the program has also spanned an international network of producers that now work with one another directly without direct involvement of Bristol: "We don't want to be the ivory tower of play!"
It is involvement, O'Shaughnessy says, that determines success, and not how high-tech the city infrastructure already is. "The way we can use playable city methodologies in Tokyo is completely different to how we can use them in Nigeria, where people are amazingly engaged in public space, very warm and open." She also points out that cities that understand her work better are those that have a more productive relationship with creatives: "Some cities see that artists creating work in the city are an asset; others see creatives as a threat."
Recently, Playable City were in Austin, TX to install Shadowing, one of their older projects. "It's cool, but it's a pain in the arse to install," O'Shaughnessy tells me. "There is a point where you get so tired…
"But then you turn it on, you sit somewhere and you watch people come and go, 'Ooooh, what's that?' And they start dancing in the street… It's always a nice reminder of why we're doing this."
A warm thanks to Hilary for teaching us how to play with our urban infrastructure. Get involved in the global play-making movement through the Playable City website – or start a movement in your city! Main photo by Jon Aitken.