Culture
Transnational belonging, identity and community with Liquid Architecture and Lilly Kane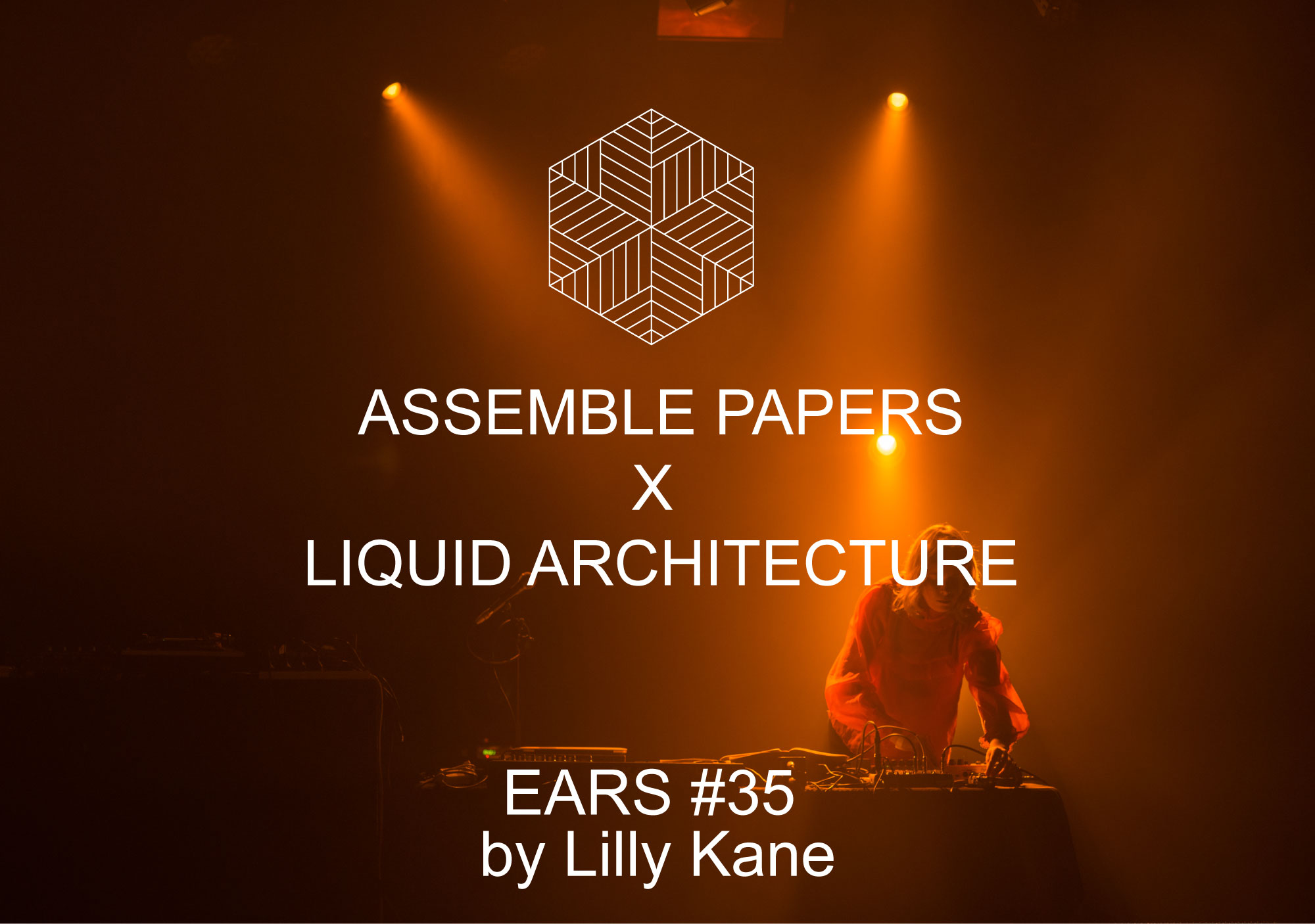 Dec 3, 2018
Ritual Community Music is a year-long program of music experiences curated around the age-long association that music has to ritual, and ritual has to community. To bring the summer closer, and to close the year, local legends of experimental music Liquid Architecture bring us a mix by Lilly Kane which explores what a transnational community sounds like. Mat Spisbah, the program curator, introduces the last event of the year, a night of experimental rave on 8th December at Howler.
In the introduction to Clarice Lispector's collection of short stories Soulstorm, Grace Paley writes, "It's not unusual for writers to be the children of foreigners. There's something about the two languages engaging one another in the child's ears that makes her want to write things down. She will want to say sentences over and over again, probably in the host or dominant tongue. There will also be a certain amount of syntactical confusion, which, if not driven out of her head by heavy schooling, will free the writer to stand a sentence on its chauvinistic national head when necessary. She will then smile."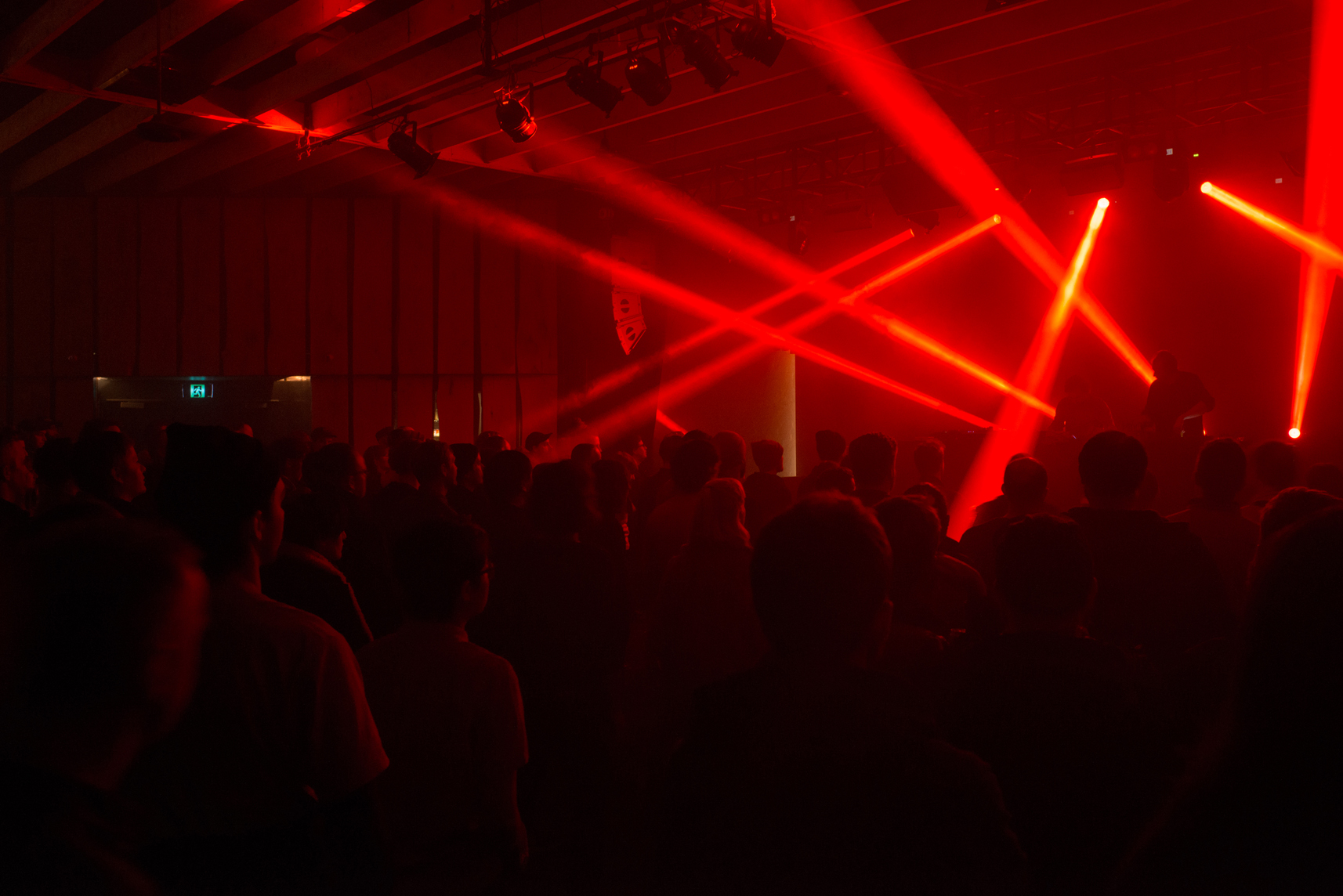 It is a bad time to be dreaming of monocultures. Lei Lei Kung a.k.a. Lilly Kane has prepared a mix for EARS that highlights the paradoxes of our ever-blended time: Marie Möör's radical electronic chançon-inflected pop (at times sung in English) blends with the melancholy sounds of Triad God, Vietnamese-Chinese artist from South London. Or what about Dinamarca, Stockholm-raised but Chile-born artist whose music blends Latin sounds with trance beats? Language and music genre decouple from tradition and our expectations. Kung's own work is a case in point: this Hong Kong-born, Melbourne-based artist has released her first EP Incognito this year, on the Warsaw label Intruder Alert.
Kung writes: "Perhaps it is easiest to learn a language through a pop song, or a pop song resembling a symbolist poem, that resembles every dream ever, where they only increase in their vividness." She quotes a poem by the early 20th-century Russian poet Anna Akhmatova: "In my dream it kept seeming to me that / I was writing a libretto for someone, / And there was no relief from the music, / And of course a dream is a material thing too…"
Ears #35 tracklisting:
Lilly Kane – Intro (Shanghai Airbnb)
Mychael Danna – Emergency Room (00:54)
Brigitte Fontaine – Les Petits Chevaux (0:55)
Big City Orchestra – Passing Through Air (1:45)
Big City Orchestra – Waking the Witch (2:31)
Constellation Botsu – グレた時期に花粉キャッチして村芝居ひしゃげてらっしゃい (3:12)
Psychic TV – Finale (4:20)
Lilly Kane – Human Attempt (1st attempt) (4:41)
Pan Daijing – Act of the Empress 皇后之作 (7:32)
Fakethias x Cardi B x 21 – Imploding Bartier (Ball Em Up Edit) (9:04)
Rabit – 10 (12:00)
Human Flesh – Every Ill Man (16:16)
Kenji – Kitano Blue (17:56)
Eartheater – Inhale Baby (ft. Odwalla1221) (20:14)
Triad God – Bruce Lee Funeral (22:00)
Amnesia Scanner – AS Securitaz (24:18)
Prison Religion – Nibiru (Endgame Remix) (25:08)
Rotterdam Terror Corps – Outro (Live in Italy) (27:04)
Lilly Kane and B.yhzz – Cold Hands (27:58)
Marie Möör – Pretty Day (32:00)
Chicken – Butterfly [I C U] (34:53)
Charli XCX FaceCulture Interview (35:42)
Dinamarca – Praise the Lord (35:52)
Юнона и Авось -Я тебя никогда не забуду (Lilly's Dramatisation) (36:48)
Jana Perković
In urbanism, we speak a lot of place-making: how to imbue a place with social meaning. I have long been fascinated by how electronic music is strongly grounded in place. Think Paradise Garage, or Berghain, 'going to church'. Location is so much less important in rock music: you go to see the band, not the venue. But in electronic music, it matters less what records were played; it is about being present as a musician creates a collective experience, so that afterwards one can say: "I was there, on that day." How does your program work with the power of music to shape and define place?
Mat Spisbah
For me, music has always been the strongest way of forming communities, forming connections, making friends. Ritual Community Music ties into the idea of having an online community that finds itself in a physical location; a third, in-between space. The internet has allowed us to connect and form networks and groups, but without a communal centre connections don't take off. An artist needs a focal point to bring their community around, otherwise you have disparate cyber connections, without a physical place to congregate.
Once you set a physical location, you start to build community. Place becomes the basis for creating something that has grounding to it. It becomes an incubator – for people to meet, and ideas or sounds to develop – be it a scene, a project, or a new style of music. A physical space is fixed with time and geography and is able to infuse an ideas-based community with a specific, local identity. You often see line-ups of electronic touring artists, that have international appeal – but you don't want to feel that you could see this gig anywhere. The premise behind Ritual Community Music is that these shows have a specific location, something unique to it that is geographical, cultural and based in time; that it could only happen here and now.
To achieve this we often work with the same venue. This year, we did two performances in Northcote Uniting Church Hall, and this will be the third at Howler. Having this continuity of space, even when the line-up is very different, creates that focal point, a location to build community around: you are in the same space, you might see the same people; there is a sense of ritual that comes with that. Ritual is one of the main things that come out of community: it's one of the first things you do to bring people together. Ritual galvanizes a community: it creates a sense of the palpable, tangible and immediate.
JP And you're literally going to church!
MS Yes, that too! There was talk about doing performances in the actual church [hall], but I'm too much of an atheist for that [laughs]!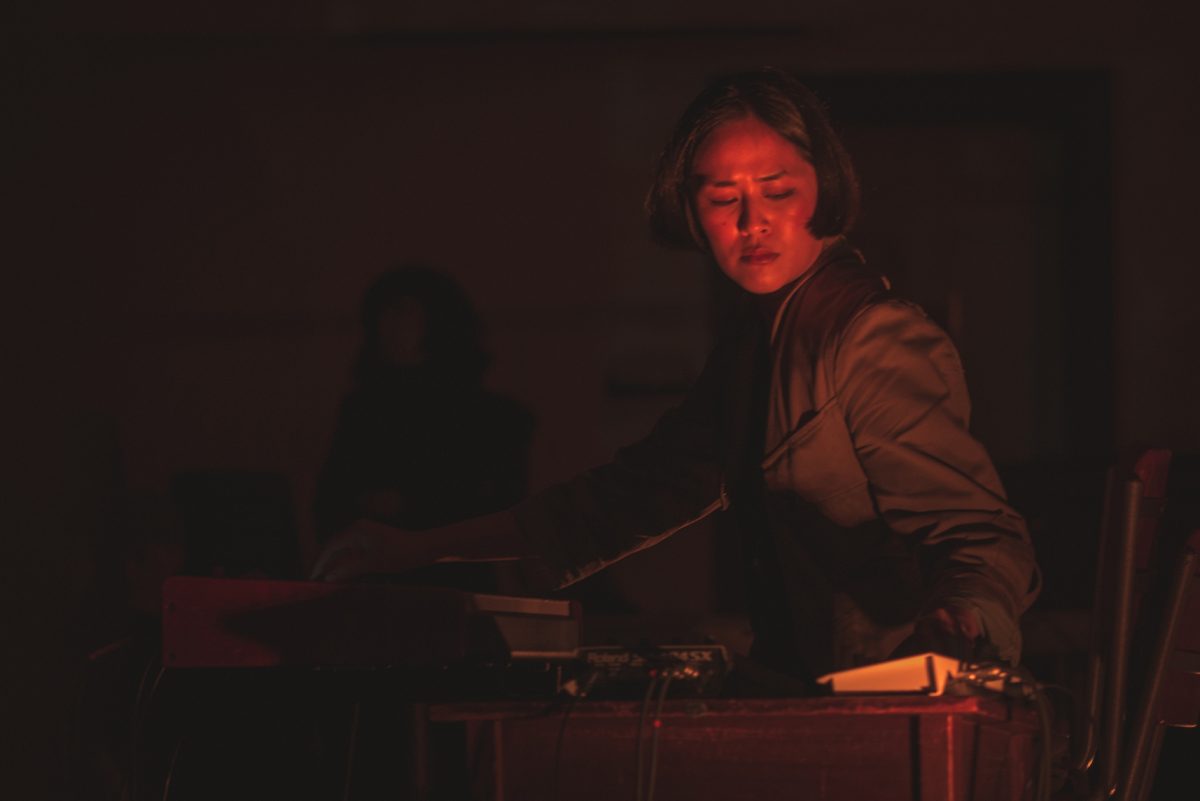 Pan Daijing, Corin, Waterhouse and Match Fixer at Northcote Uniting Church Hall on 30 June 2018. Photos by Keelan O'Hehir.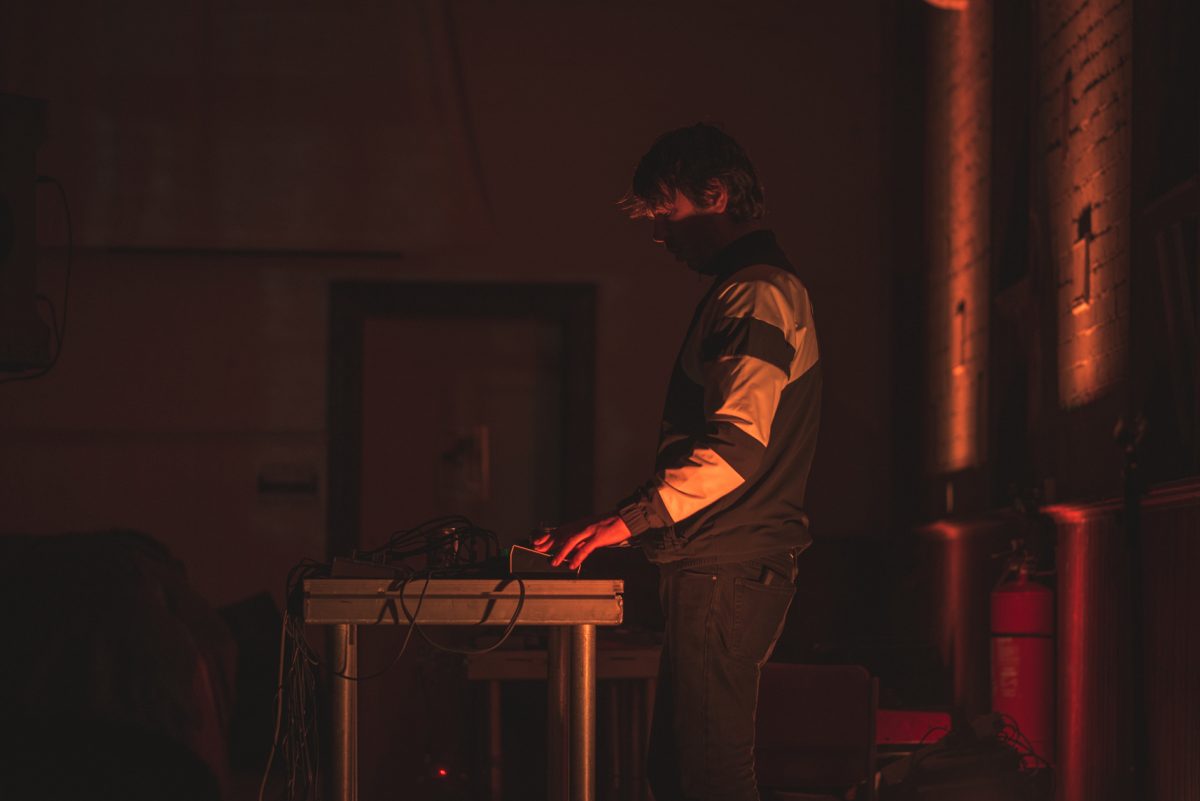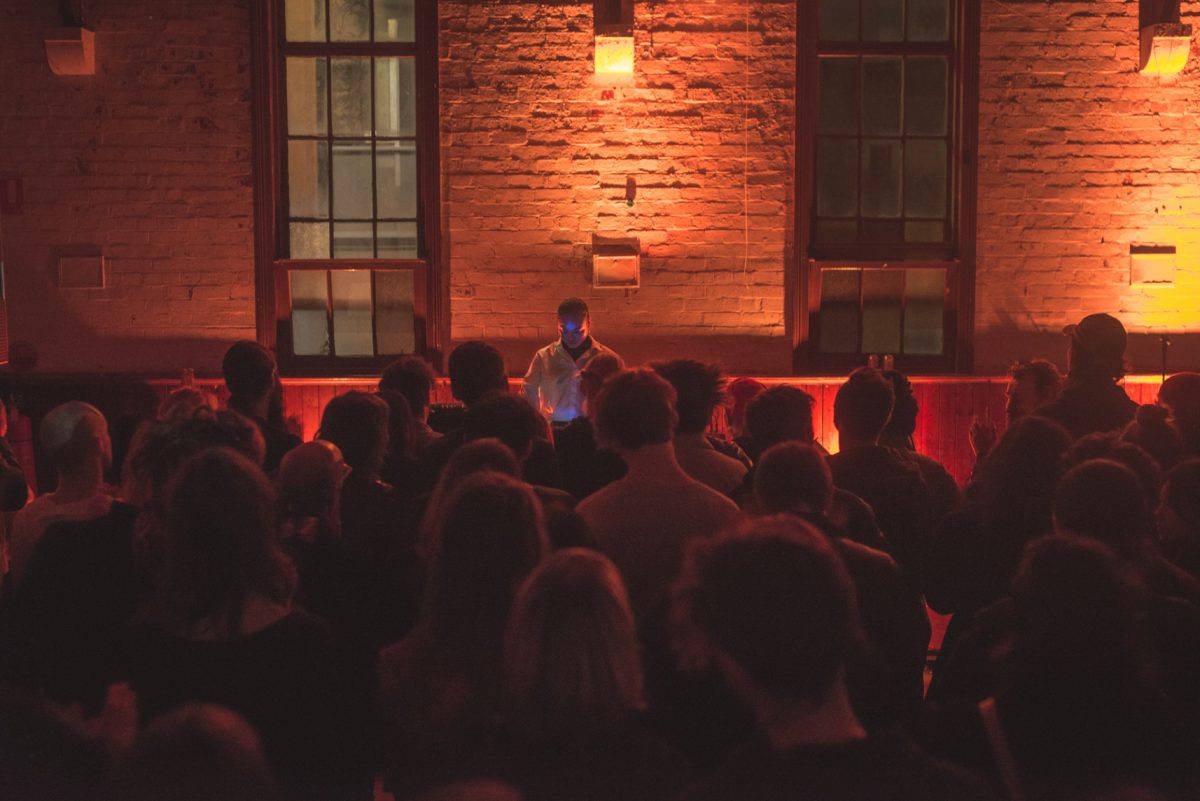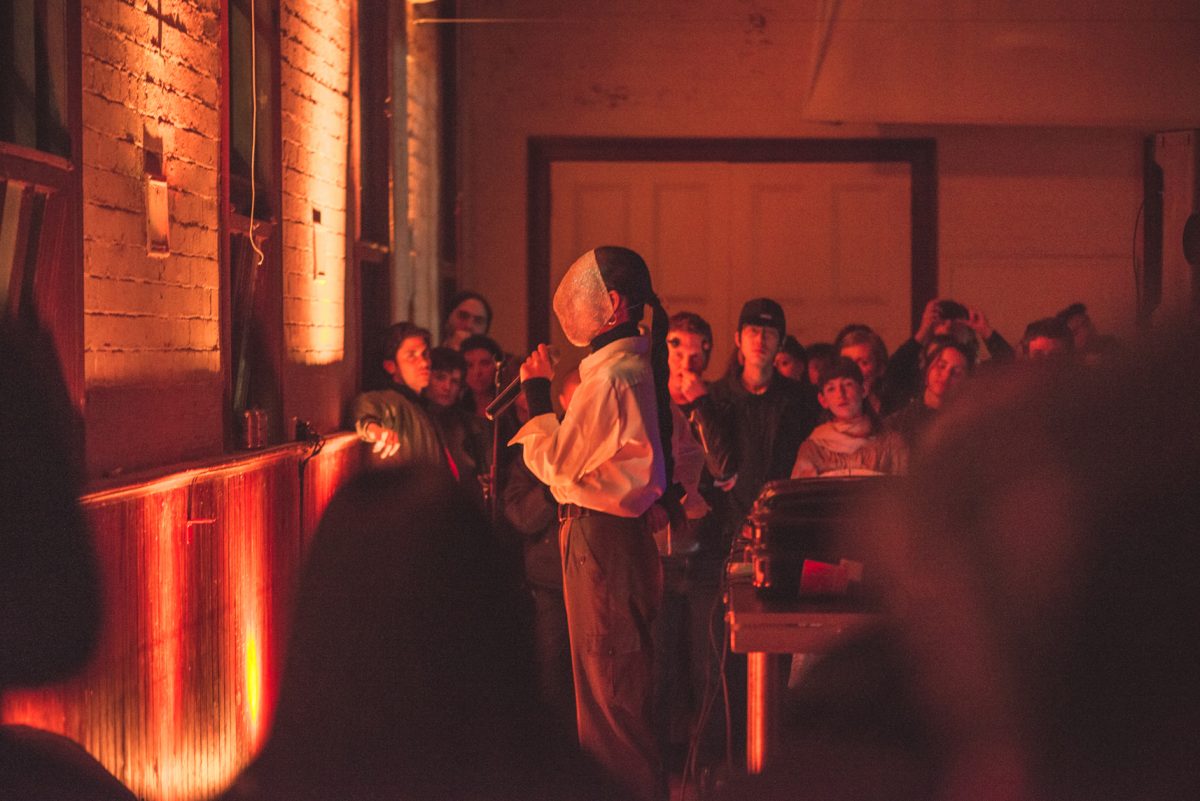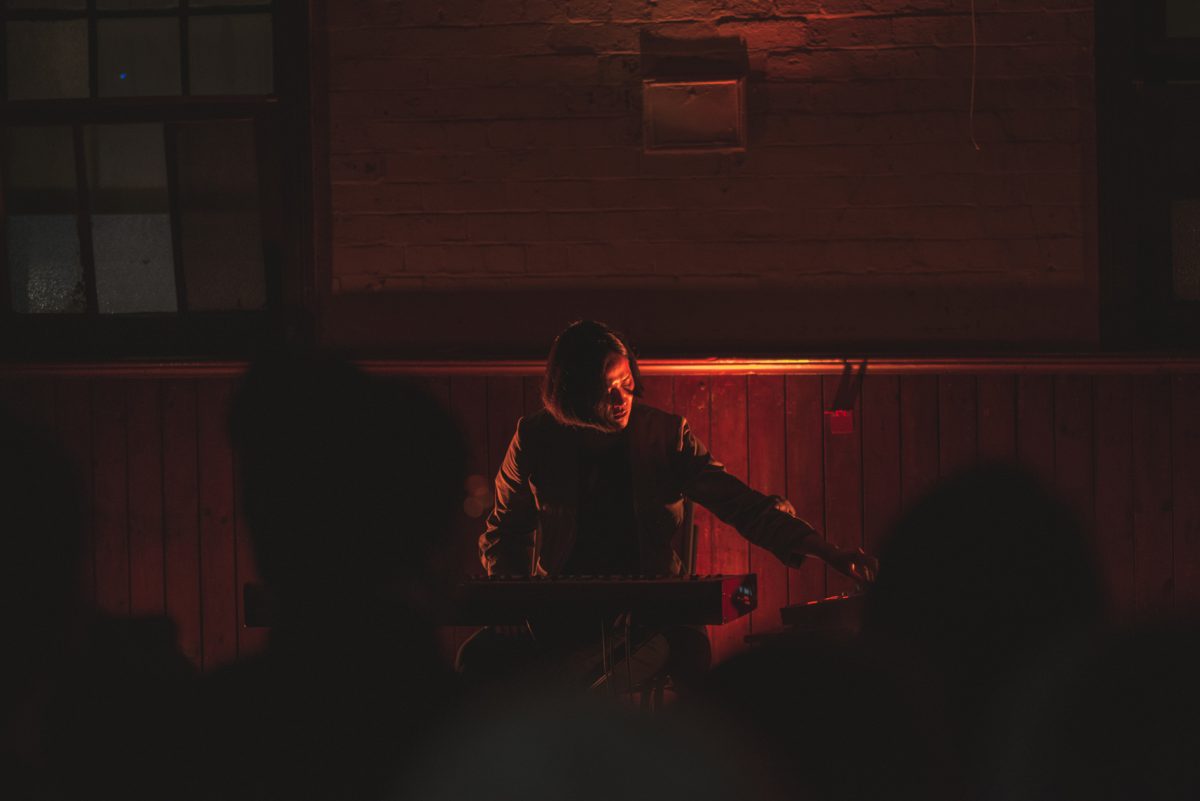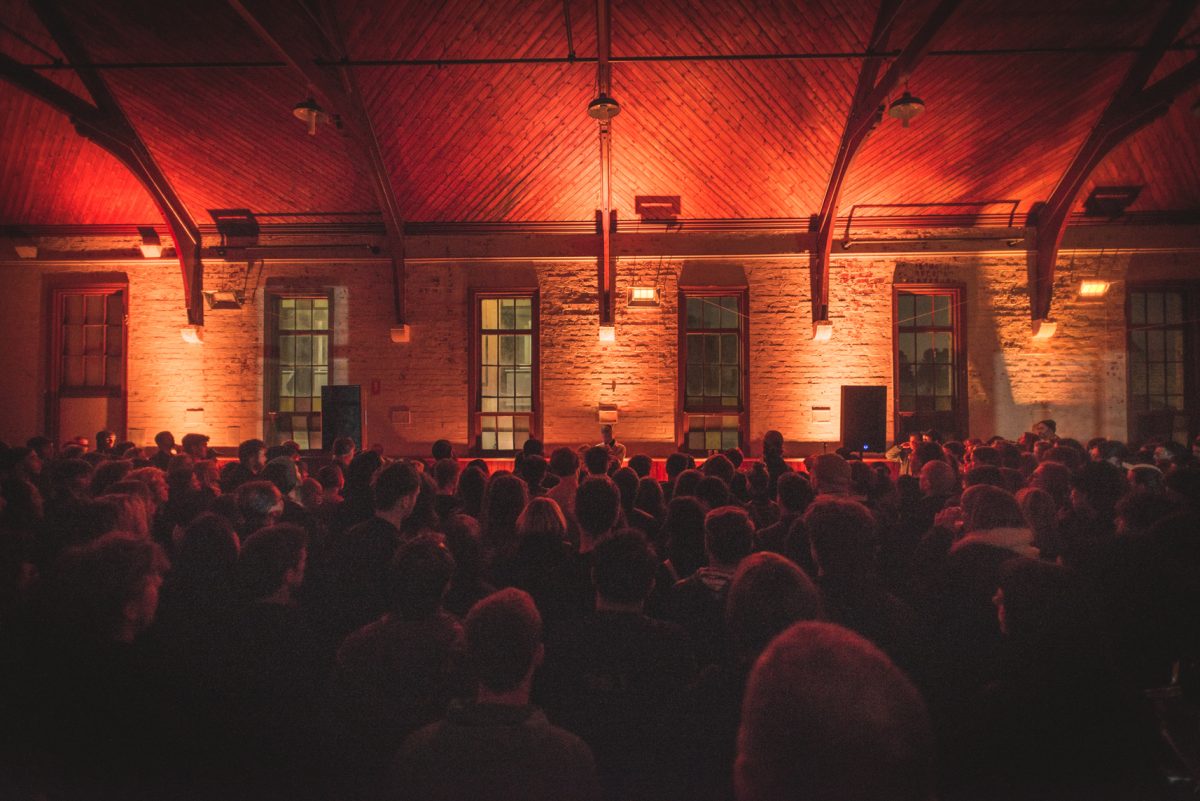 JP In keeping with the ritual, this will be your third show at Howler. Who will be performing?
MS We are bringing two fairly established international artists, whose work could be called 'experimental rave'. Tzusing is a Shanghai- and Taipei-based artist (he lives between both), and Giant Swan is a duo from Bristol, UK. I try to muster a fairly diverse line-up of new and more seasoned artists within these shows. There is a particular focus on the younger crop of Australian experimental artists. Lilly Kane's music combines visceral, aggressive noise with more poetic parts: spoken word, found sound, tinkering pianos. Then bodies, a very modular band which is all improv. You really have no idea what you're going to get: could be a gloomy goth set, or you could get experimental vocal and guitar performance that sounds like '50s folk. There is Kangaroo Skull, the side project of Rohan Ribeiro, the drummer of My Disco, who can create an entire captivating set from an 808. And Jannah Quill, who has worked a lot with Liquid Architecture. She is an amazingly diverse artist, performing all kinds of music, from punishing techno sets to more delicate, soundscape-y stuff.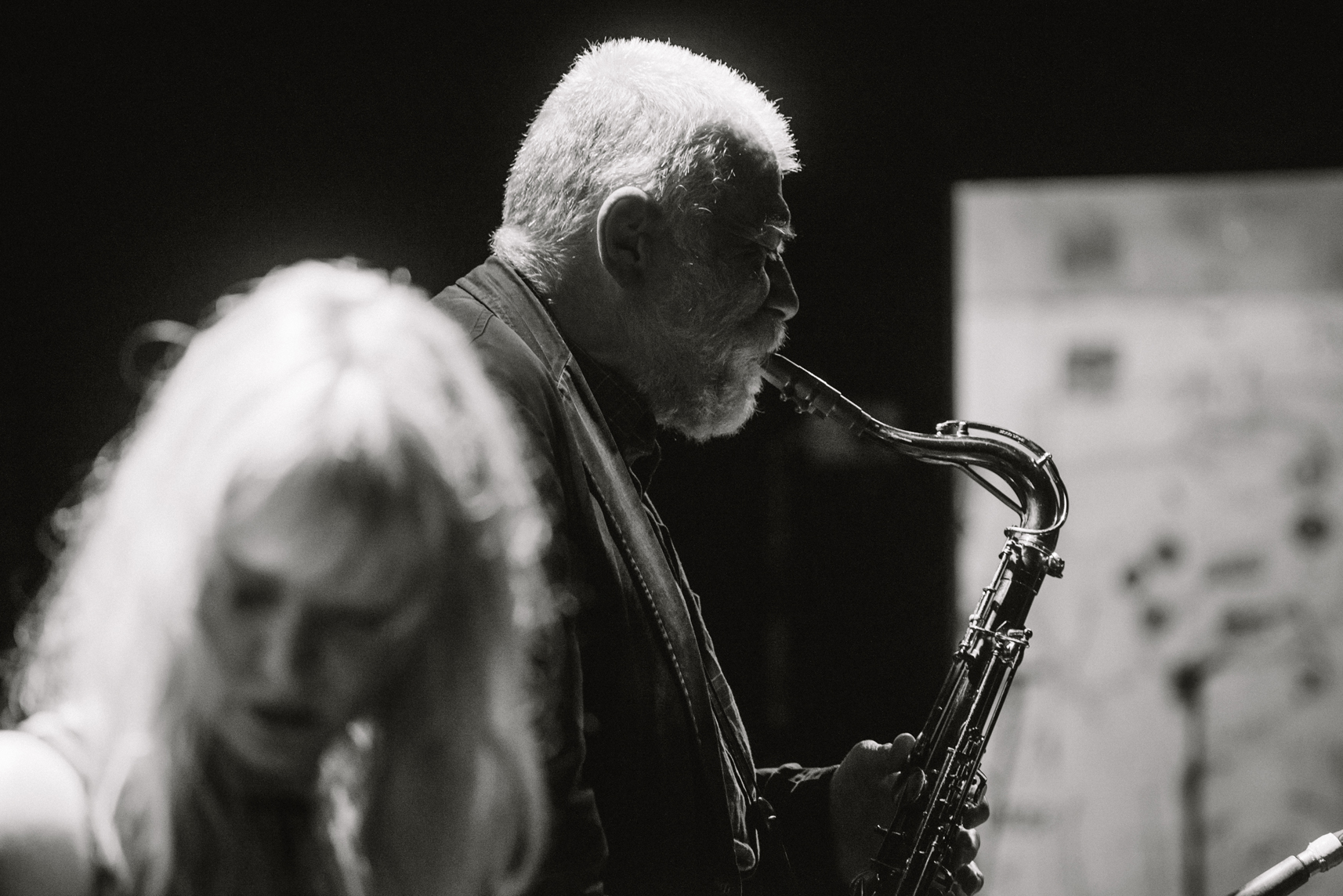 JP With Howie Lee, Pan Daijing and Tzusing on the Ritual Community Program this year, you seem to be bringing out a lot of Chinese artists. Tell me about your interest in Chinese electronic music?
MS I grew up in Hong Kong and left for Melbourne when I was 17. I go back often, and in the last three years I've fallen in love with China all over again. It truly feels like Chinese cities are having an explosion of art at the moment: there's enough of a middle class now that people have time and money – and that means the ability to create. The exponential rate at which technology is being developed is also an important factor, particularly in the big cities. Shenzhen is a good example. It is the 'tech city' where all of our phones and electronics are made, and the music has a fun and self-referential feel to it: cut-up Canto pop mixed with trap and a million other things. Beijing is heavy and noise-oriented, grungy and dirty. Shanghai is super-tech too: sharp, digital, hi-def and clean.
I feel that Chinese music doesn't have the same cultural baggage as the West: it didn't go through the same history of styles and aesthetics. China's contemporary music has jumped into larger global networks at an entirely different time. It doesn't have the same preconceived notions of how things should be – particularly in electronic music. People aren't bogged down by traditions or 'rituals', and that even crosses over into the social aspects. For example, about 60 percent of producers of electronic music in China are women: there is no sense that music is a male-dominated space.
JP Listening to Lilly Kane's EARS mix, I was struck by how much it sounded like my own playlists: eclectic and incongruous. My music selection reflects a lifetime of travelling: Italian r'n'b meets German hip-hop meets a Japanese take on Bulgarian choir music meets Hiatus Kaiyote. How do you understand concepts such as belonging, identity and community, in this time of cross-pollinating influences?
MS Lilly Kane's mix is a great reflection of how people operate these days: you don't have the same aural signifiers that used to come with a music community. It's not just EBM, noise, ambient or rap… it's all of them blended into one identity. I think that, previously, there was a very staunch code of aesthetics. Take Melbourne in the '80s and '90s, when it was the home of punk and post-punk. There was obviously some very strong cultural foundations laid then – that was its heyday, and I feel that that's when culture really solidified in this place. However, I think things are far more flexible these days.
I guess that's also what I'm getting at in my appreciation of China: there is a transgression of strict codes, but also a sense of a defining period of culture. It seems to be going through its own heyday. The audiovisual and VR work coming out of the region is incredible. The technology is readily available, you have people with time and money, and artists are creating amazing new work with these tools.
As much as Australia likes to look to the US and Europe for cultural ties, geographically it is positioned within Asia. We have such strong ties – culturally, economically, through migration and otherwise – it seems crazy to look elsewhere. When I put on a show by Howie Lee earlier this year, there were people waiting for him outside to sign albums and shirts, international students that live here. It was a real eye-opener. I never imagined that there could be this cross-pollination between the experimental music community and the international students. But Howie has been big on Weibo charts in China, played Bird's Nest stadium in Beijing – and there is a whole separate community of people that wanted to see him play. This is one of the amazing things about the relationship between online and physical place: you have flexible, overlapping communities, which fits a lot more with our contemporary lives.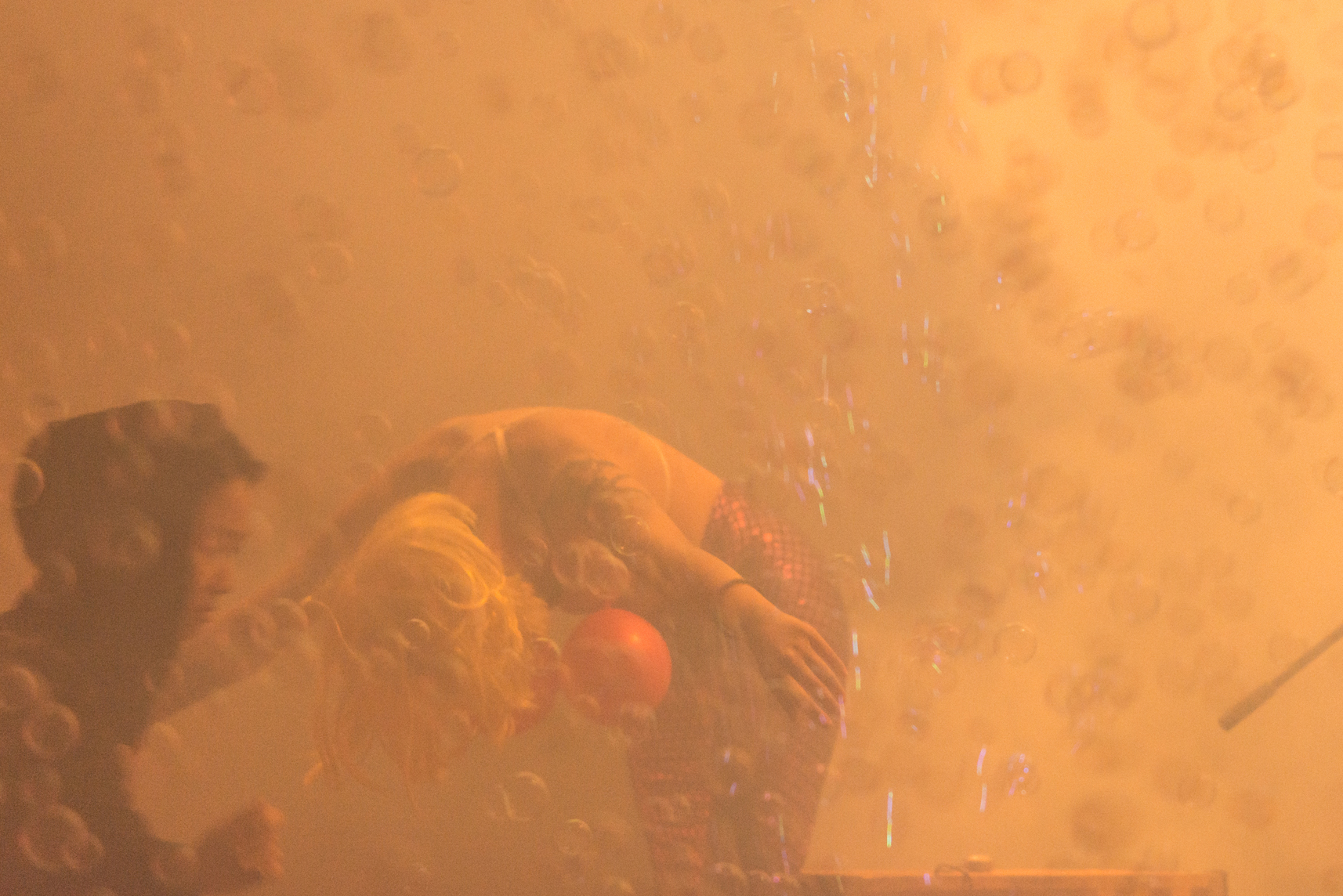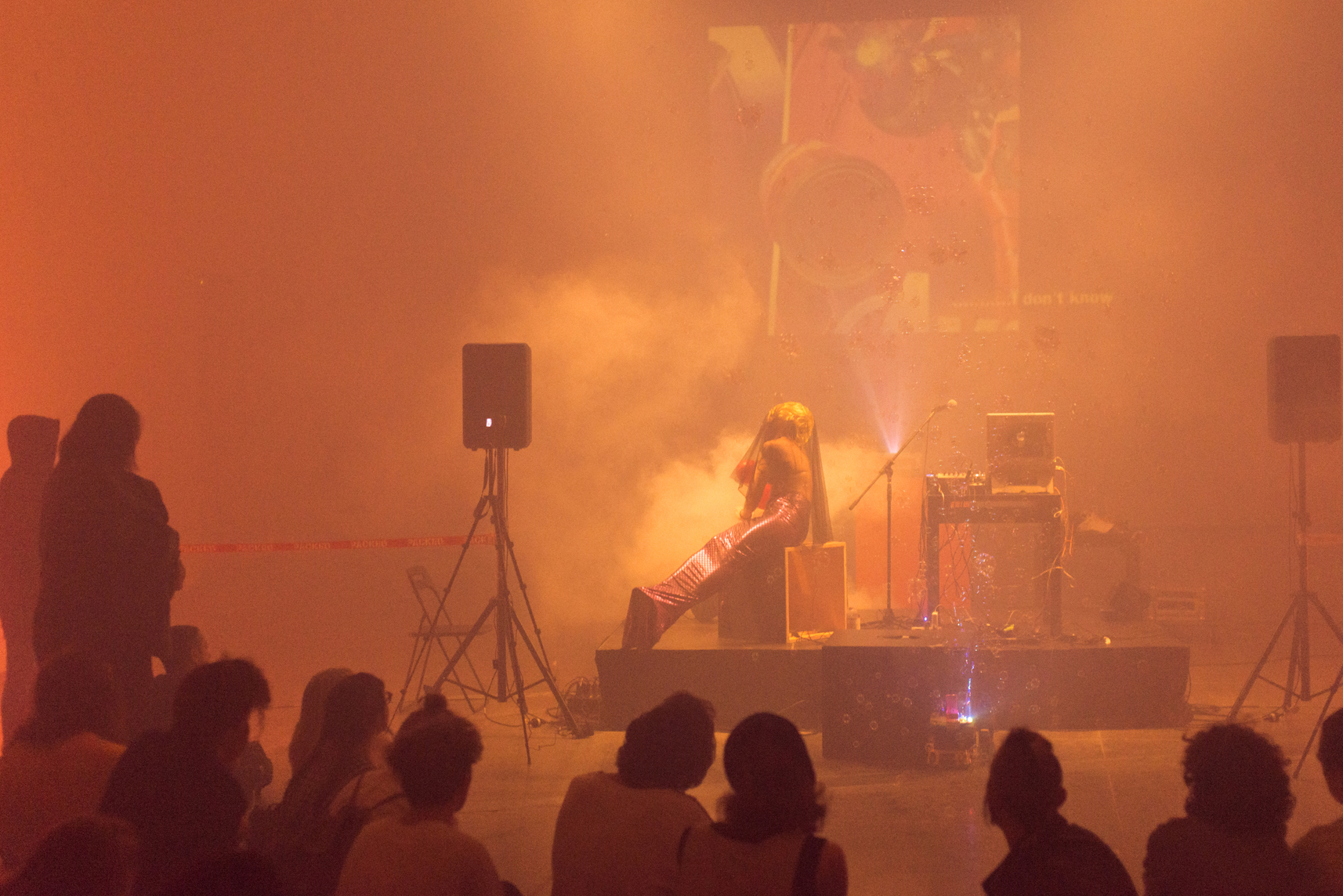 JP How can music be used to create a bridge between Australia and its geographical setting, Asia?
MS There's a lot of ways this is achieved… If we can build Australia into an Asian touring circuit with China and Japan or other Asian cities hosting similar artists, that means a 6-to-8-hour flight instead of a 30-hour flight for the artist, and more than only 3-4 cities on their tour. It also helps by focusing attention and resources towards artists from Asia, instead of continually looking to Europe or the US.
Our geographical position and the social makeup of Australia means there is a host of different influences that we can draw on to cultivate this bridge. I've long thought Australia has always been this cut-off place, unaffected by the compounding influences of other places and with a unique sense of creativity as a result.. But really – we're right in the thick of it. By looking at factors of migration, economics, physical and online communities, we can form all kinds of links between these worlds.
Liquid Architecture are interested in the circuitry which mobilises electronic musicians: if we can spark more connections with Asian artists and touring networks, then we can contribute to a more sustainable model for artists to tour in the Asia-Pacific region; and reinforce the geographic communities en route.
Many thanks to Mat for giving his time to chat about Ritual Community Music, and to Lei Lei for the sounds! You can stay on top of new Lilly Kane releases on her Soundcloud. The next edition of Ritual Community Music will be happening on 8th December at Howler: get your tickets here!