Andy Fergus noted that many countries around the world are treating housing as key economic infrastructure, too important to be left to the market alone. In his research on deliberative development models, Fergus notes, government support is always present be it through public housing, long-term leases on public land, long-term low-interest loans, loan guarantees to investors, or long-term policies that support non—profit housing associations. It is calculated that Victoria needs to produce 47,000 affordable units a year to respond to the growing shortage of housing. The range of measures suggested by the panel included more deliberate development of quality affordable housing on government-owned land based on criteria that go beyond price, low-interest funding guarantees (as housing is a very secure investment) and, finally, an urban planning system that clearly preferences good urban development over maximizing profit.
To close, Dave Martin reminded us that we need to redefine our ideas of ownership as a collective, and think of our ourselves as guardians, custodians and community members. Instead of our responsibility ending at the back fence and the front door, let's concentrate on connecting to nature, society and a sense of shared purpose; a shared finance will follow.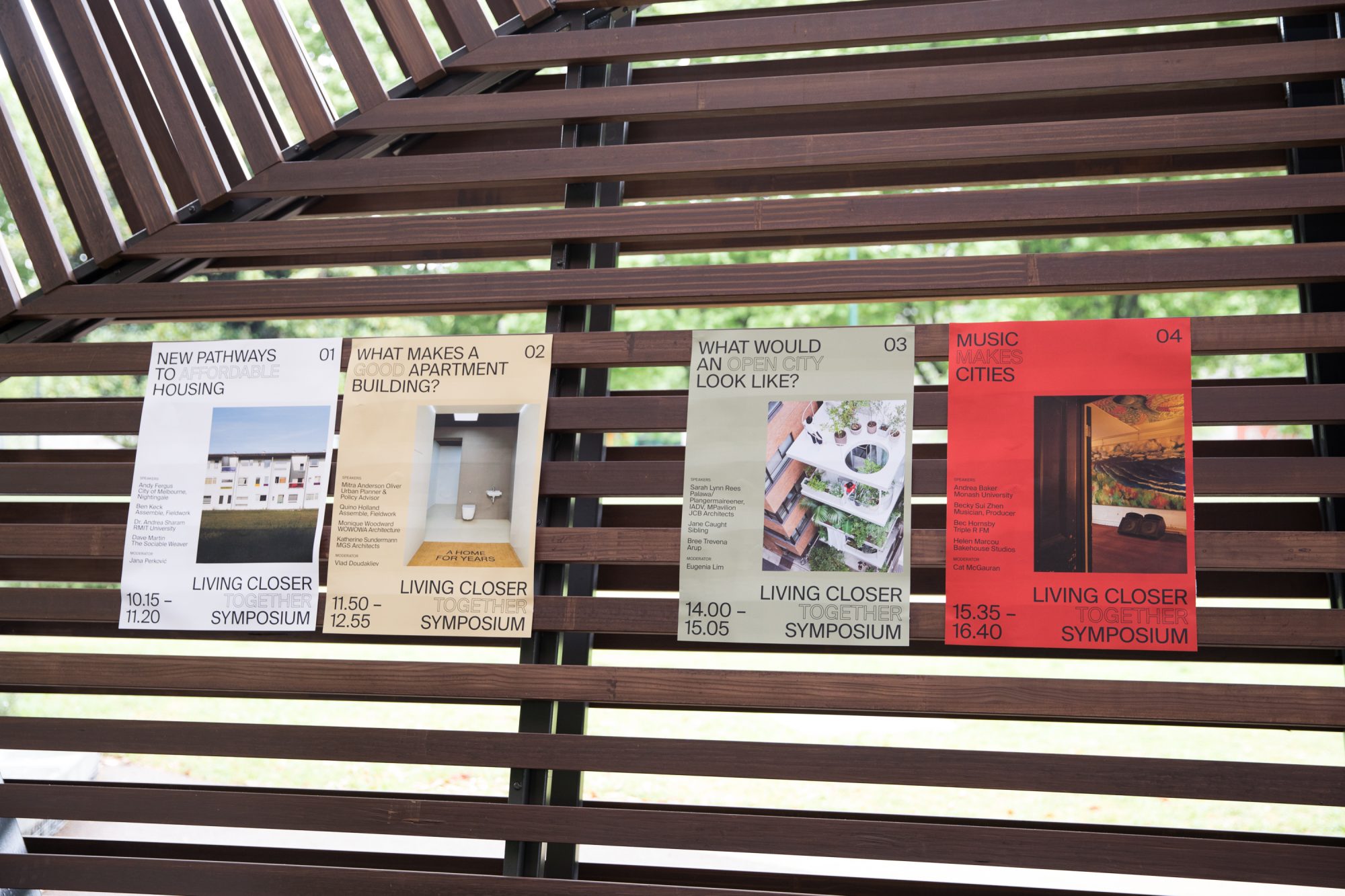 Panel 2: What Makes A Good Apartment Building?
Mitra Anderson Oliver (Urban Planner & Policy Advisor), Quino Holland (Assemble, Fieldwork), Monique Woodward (WOWOWA Architecture), Katherine Sundermann (MGS Architects). Moderated by Vlad Doudakliev.
A range of views were passionately discussed on this panel! Adaptability was one theme that came up – the notion of discrete rooms needs to be challenged, to allow for greater flexibility in daily use. For example, a fold away bed could become a study or a play room. Allowing for different modes within the apartment was also discussed, for example the second bedroom becoming an extension of the living area via a sliding wall making it great for a dinner party. Allowing for these types of adaptability can keep people living in the same apartment as their situation changes. This idea overlaps with the concept of diversity, in that everyone has different needs within a home, and so a variety of apartment sizes, aspects, designs, features, etc., is a valuable thing in the Australian housing market.