Culture
AP x Liquid Architecture: Why Listen to Plants?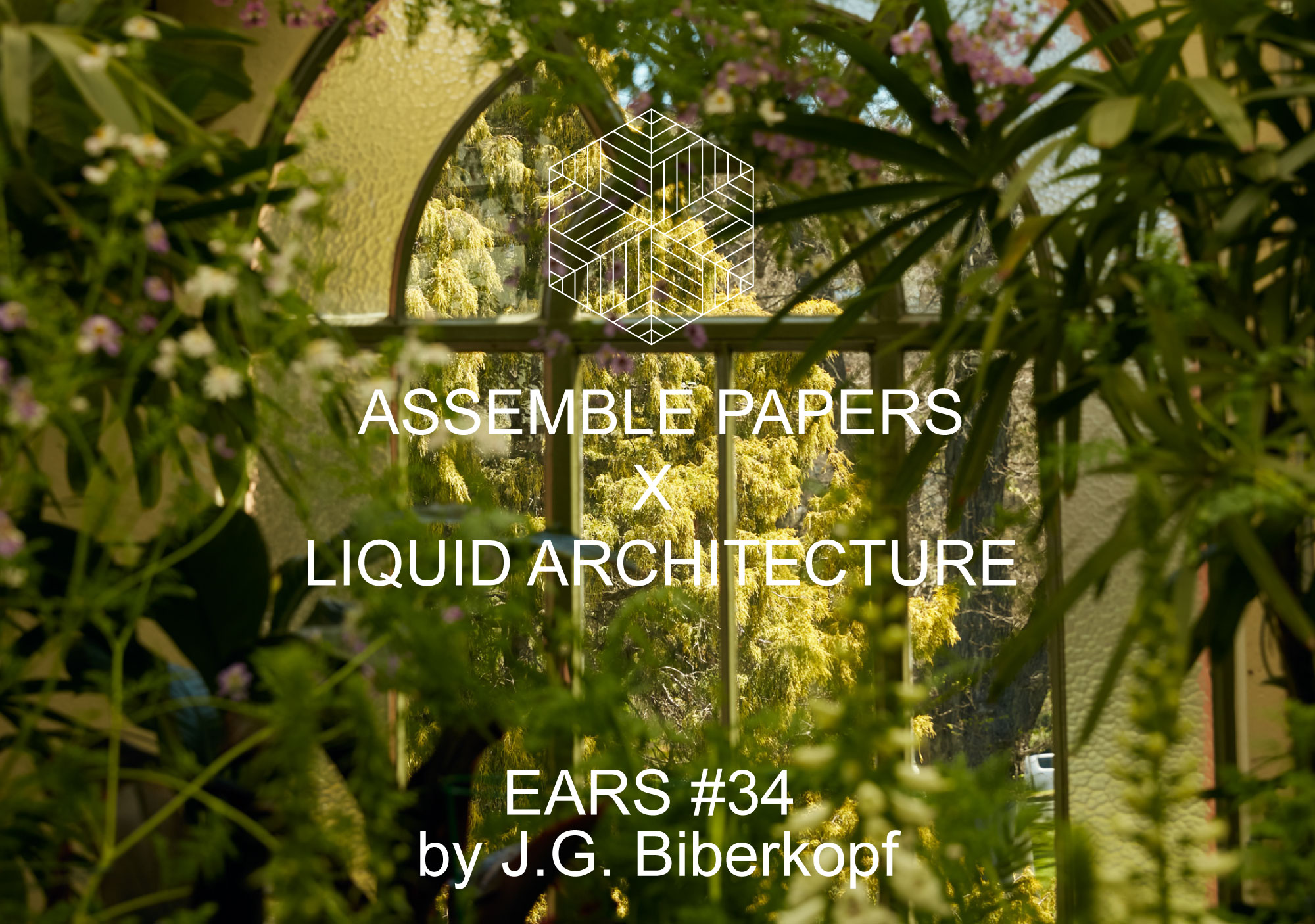 Oct 25, 2018
"The human ear cannot listen to plants unaided. This is not the same as saying plants are silent. Rather, plants are silent to us — even if, to them­selves, they use sound, they make sound. This means that to listen to plants, to go beyond their human mute­ness, is to engage a lis­ten­ing prac­tice that begins by extend­ing beyond the human." – Danni Zuvela and Karolin Tampere, curatorial essay, 'Welcome to the Jungle: Why Listen to Plants?' 2018 
Danni Zuvela is a co-director of Liquid Architecture, along with Joel Stern. Zuvela's interest in plants started at a young age, when she realised that the plants she saw in the garden were very different from how they would evolve in the wild. Exploring these ideas has led to 'Why Listen To Plants?: Welcome to the Jungle', a sound-based exhibition curated between Zuvela and Karolin Tampere, artist and curator at North Norwegian Art Centre, which premiered this August at the Nordnorsk Kunstnersenter, in Svolvaer, in the remote wilderness of the Arctic Circle in the Lofoten Islands of Norway. The Why Listen to Plants program continues in November and December with events in QLD (Nature's Right; A Plant is a Community, Brisbane; Mangrove, Casuarina, Cotton Tree, Palm; Gold Coast); and a major program shortly to be announced in Melbourne in partnership with DesignHub, Plants: Microbes, Fungi, Bees, considering plants and the vital collective intelligence that sustains them.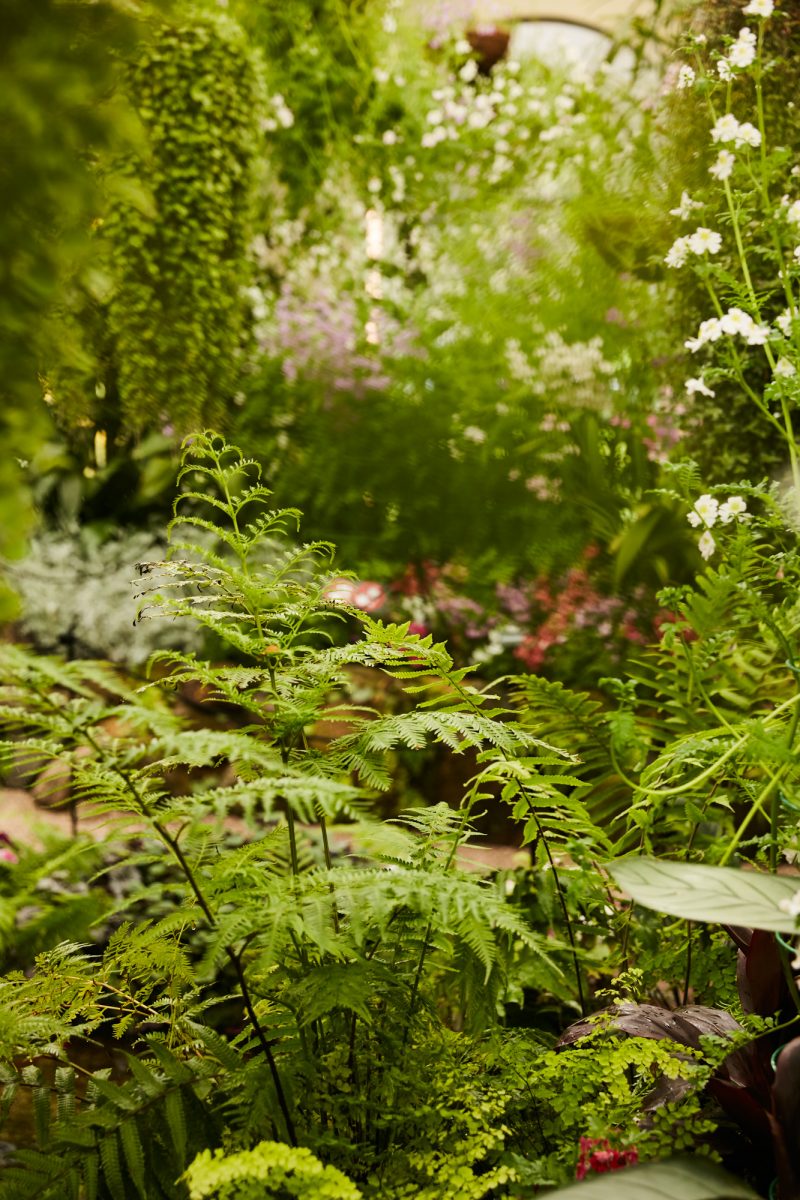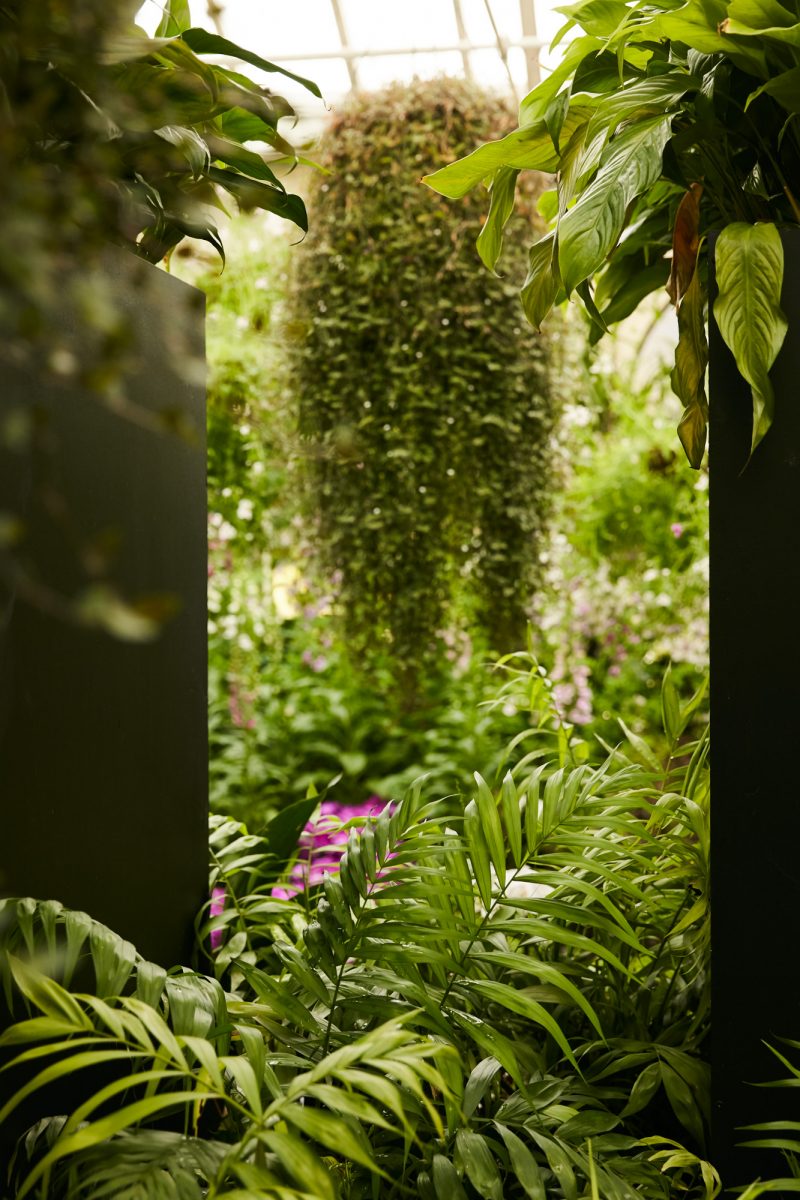 Zuvela selected J. G. Biberkopf, who is performing with Holly Childs at the Fitzroy Conservatory on Saturday 10 November, to create the EARS mix. Biberkopf works within the fields of sound, documentary, conceptual art and performance. Biberkopf's sonic pieces are often collage-like, stemming from sound studies and ecosophy; post-colonial, architectural and media theories.
"Through research and work with Hydrangea, I've come to think about the collective and global tones and echoes of violence, pain and trauma expressed by contemporary stories," Biberkopf says. "Earlier this year, I participated in a group reading of Fred Moten's book In The Break, led by artist Rana Hamadeh which was formative in the way it talks about 'the primal scene' and 'the scream'. I have yet to understand 'the scream', but it has been an interesting journey to think about the places where it emerges, being an uncontainable eruption of friction. I don't want to claim to understand Moor Mother's track 'Creation Myth', but I feel it is an interesting historical narration, a spectacular example of describing lived-pain of collective violence. Given increasing frictions between cultural tectonic plates in the 'post-Anthropocene', I think screams are likely to escalate, and so descriptions accounting the historical violence of the project of modernity."
EARS #34: Hydrangea, tracklist:
Maurice Ravel – Une Barque sur l'Ocean (Mirrors III performed by André Laplante)
Dean Blunt & Inga Copeland – 9 (00:55)
Lieven Martens Moana – Aria, The Cloud (1:06)
J. G. Biberkopf – Spirit (Juliana Huxtable Remix) (1:40)
Gang Gang Dance – Young Boy (Marika in Amerika) (5:10)
Grimes – Laughing and Not Being Normal  (7:11)
Amnesia Scanner – AS Oil Rigged (7:58)
Aisha Devi – Inner State of Alchemy (9:12)
Gang Gang Dance – ( infirma terrae ) (11:10)
Pan Daijing – The Island Within (12:41)
Moor Mother – Creation Myth (15:08)
Pharmakon – No Natural Order (17:18)
Amnesia Scanner – AS Too Wrong (19:45)
Pharmakon – Sentient (22:44)
Aisha Devi – DNA ☤ ∞ (23:08)
Valerio Tricoli – The Hallowed Receiver (24:05)
Ryuichi Sakamoto – Germination (24:15)
Holly Childs – Blue Carbon, Intertidal (feat. Elif Özbay) (24:26)
FIS – SeaPR (25:47)
Morton Feldman – Rothko Chapel 3 (26:35)
Lucrecia Dalt – Analogue Mountains (27:30)
Zeena Parkins – Coda (28:58)
Hildegard Von Bingen – Cum Erubuerint (29:50)
Dean Blunt – V (30:57)
Ars Choralis Coeln – Cum Erubuerint (31:06)
Harry Partch – Study on Olympos Pentatonic (1946) (31:24)
Harry Partch – Study on Archytas' Enharmonic (1946) (32:18)
Holly Herndon and Claire Tolan – Lonely at the Top (32:27)
SOTE – Segaah (33:17)
Serpentwithfeet – Four Ethers (33:41)
Lubomyr Melnyk – Corrosions on the Surface of Life (36:31)
James Tenney – Glissade (1982): Shimmer (37:44)
Max Roach – Triptych: Prayer/Protest/Peace (feat. Abbey Lincoln) (38:14)
Mary Jane Leach – Trio for Duo (39:00)
Dedekind Cut – Das Expanded, Untitled Riff (39:27)
Nils Frahm – The Roughest Trade (41:08)
Talsounds – I Saw the Way (42:13)
Princess Nokia – Your Eyes Are Bleeding (45:10)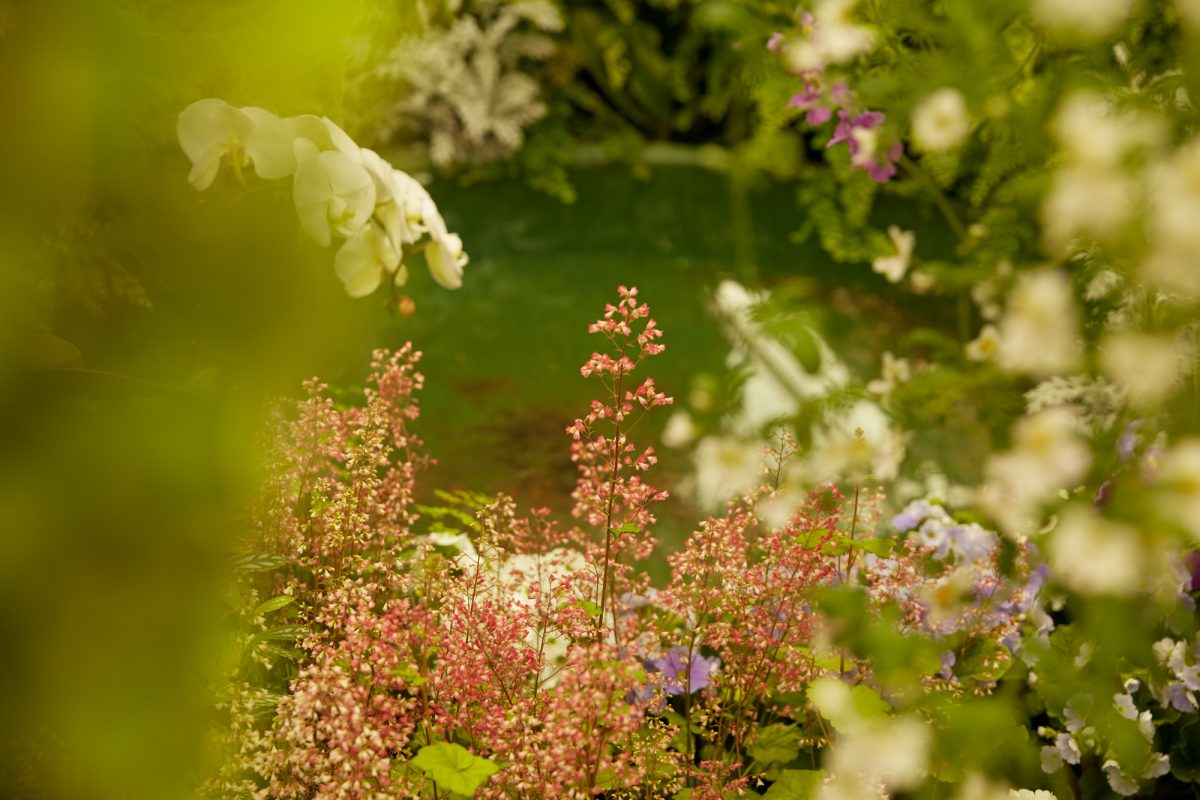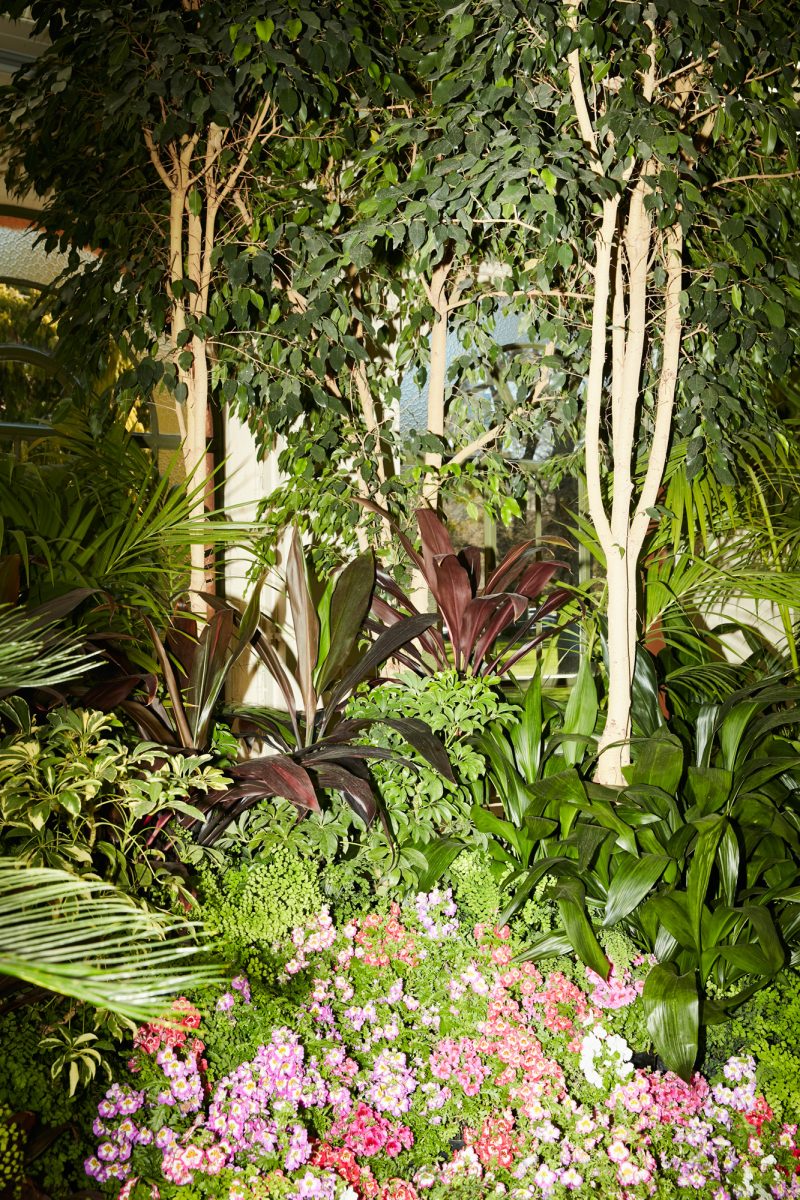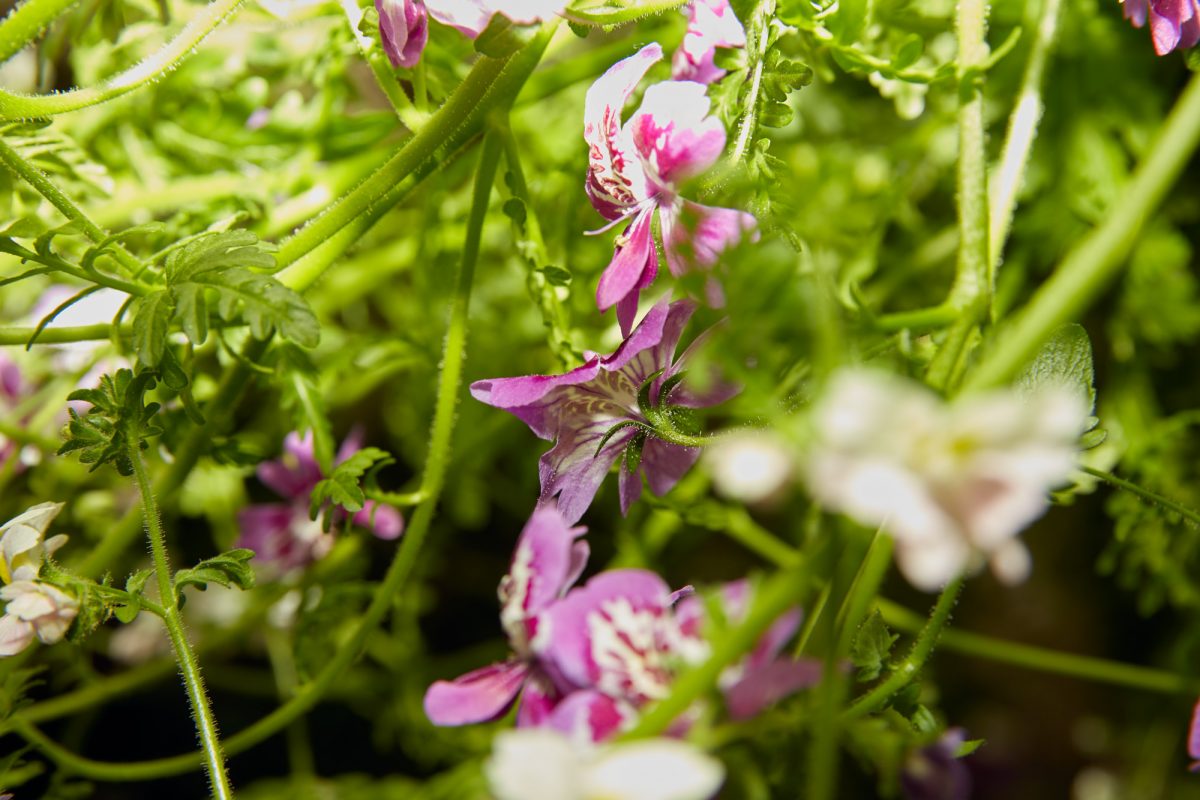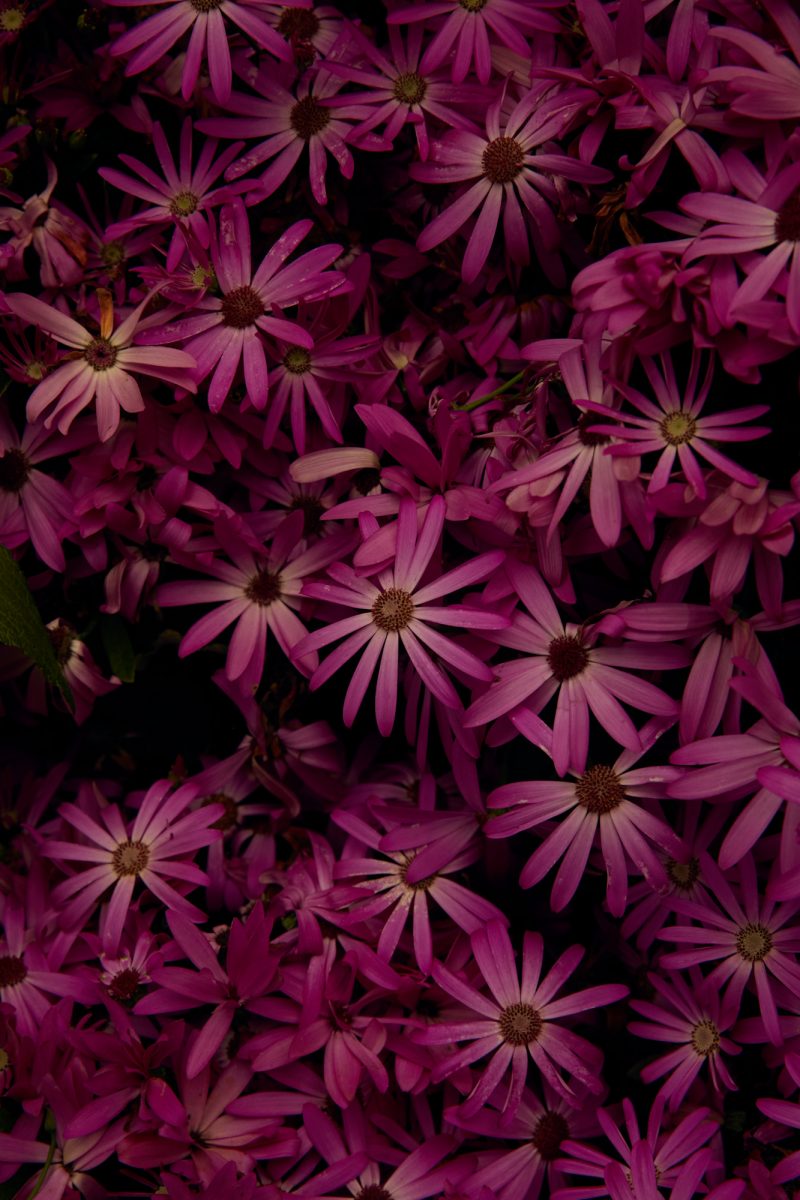 Cat McGauran
When did your general interest in plants start?
Danni Zuvela
My Croatian grandmother had the typical market garden that grew everything from pawpaws to pineapples and special yellow 'homeland' tomatoes, so I grew up with the idea that the garden was the extension of your life. She didn't really watch TV or knit, she was always fiddling in the garden. Likewise, when my mother took time out from her career to have us kids, that's what she did to keep herself mentally healthy. Going from working in the business world to being at home looking after two kids, she needed something else. Our home garden in Brisbane was filled with beautiful natives and subtropicals, all of which needed different attention. Something was always getting planted out, pruned back or de-fronded.  Through my mother and my grandmother, I realised that the plants in a garden are always an expression of the gardener. And they're always an expression of that relationship of care. You often see those neat little gardens with their tight borders where every plant is spaced out just perfectly: in a way they break my heart, because those orderly gardens are a human expression of what plants should look like. In a natural, wild space the plants are a riot; they grow all over each other. A lot of plants like to have their roots crowded, because they share oxygen and nutrients through the soil.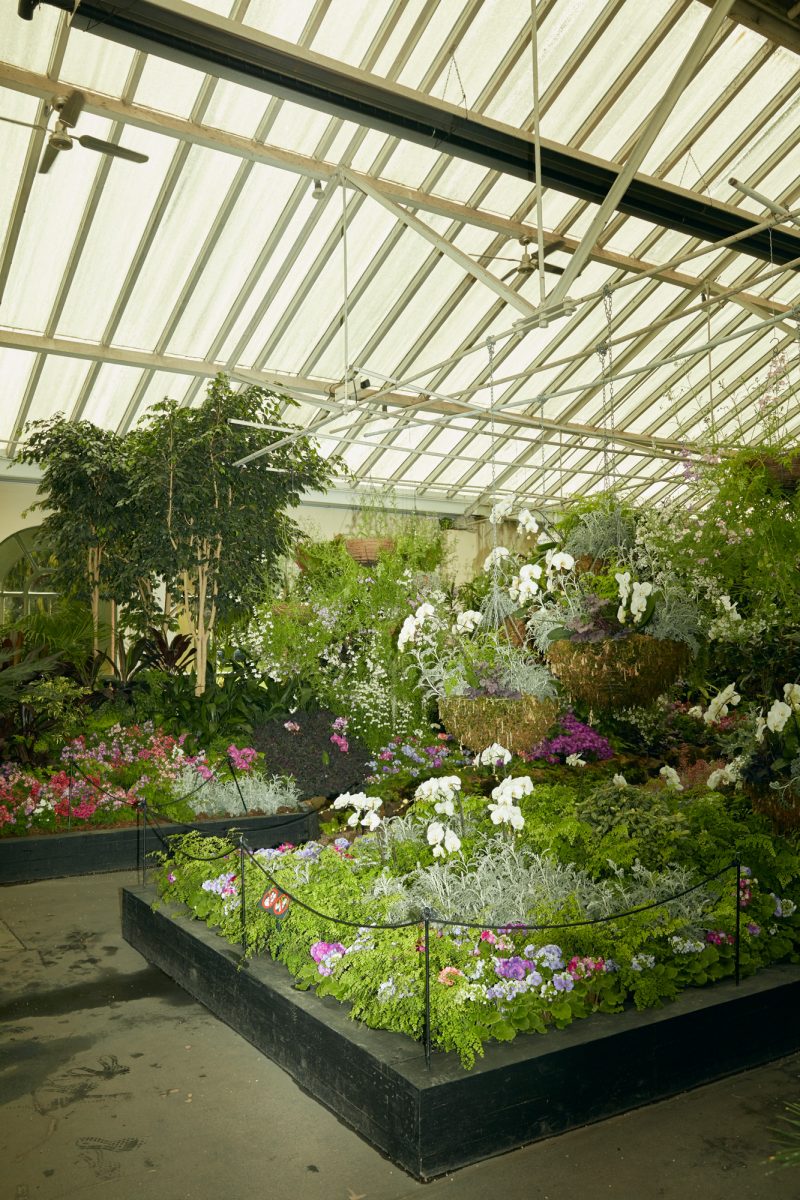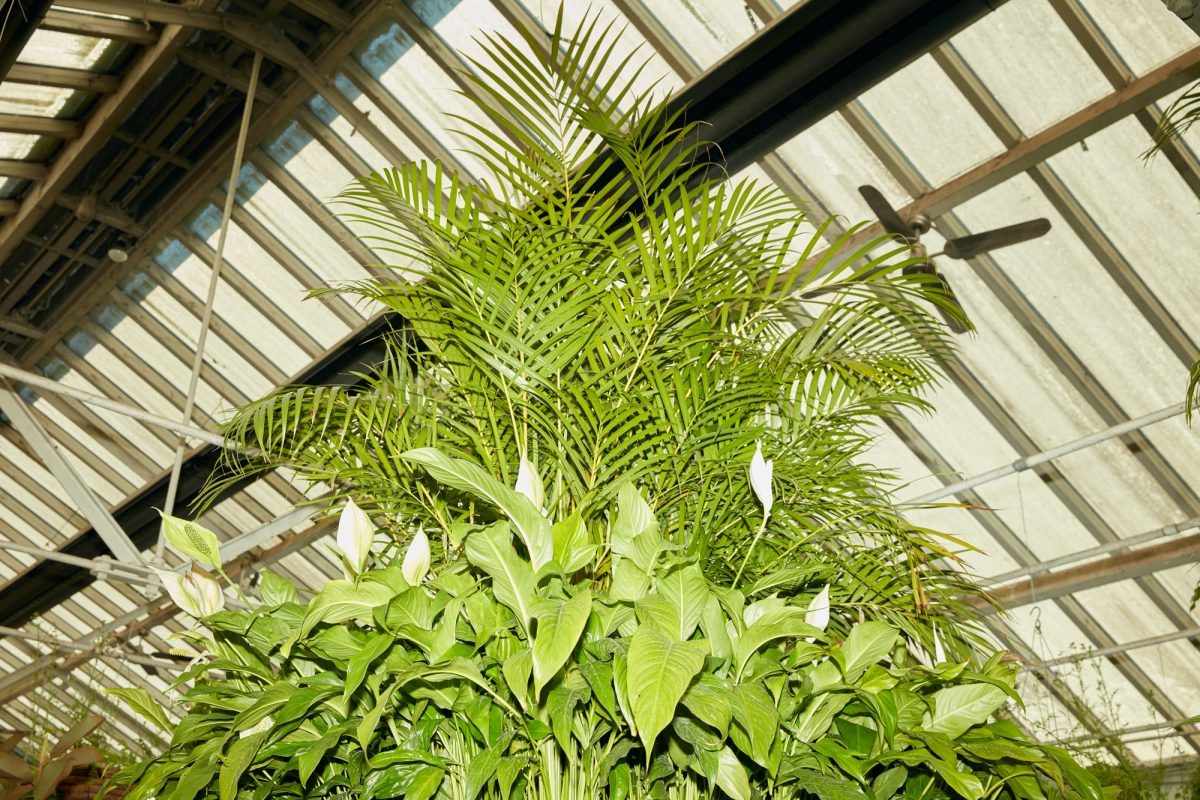 CM As a sound curator, what piqued your interest in listening to plants?
DZA lot of people think of dotty old Prince Charles talking to his tomatoes or something, and think how weird it is. I have also been talking to my house plants for a long time, and generally regard them as my well-behaved housemates. They don't ask for anything except for a little drink, or some extra soil. When I'm wiping their leaves, I might say to them, "Oh, you need a bit more sun", or "You could do with a bit more compost". I realised it's more normal to converse with living beings; I'm not going to talk to my bed, for example. Anything you have some kind of living relationship with, that you can see is living, I think it's quite natural to communicate with them. I think it's more natural than insisting on a hierarchy that says that humans are better, and they're incapable of understanding us.  
Also, when you work as a sound curator, you realise that the loudest voices in our society are the ones that have historically held power. That doesn't follow that the quietest voices, just because they have less power, have nothing to say. What I find most interesting in my work are the things we can't hear, or shouldn't hear; or the things that are muffled, silenced or quietened. In the case of plants I feel that they are silenced, rather than being silent. In the last 30 years around the world, animal rights have increasingly been given attention. Many people now acknowledge that animals are sentient beings – they have legal protection under the law, in that we have an obligation to look after them and not leave them neglected. Related to this – we have a program coming up with the Rights of Nature (activist legal movement seeking rights for non-humans) event on October 28! 
That's one of the things that having so much plant listening does – it forces you to acknowledge that no plant lives in isolation. We have a saying throughout this program, which is that "a plant is a community."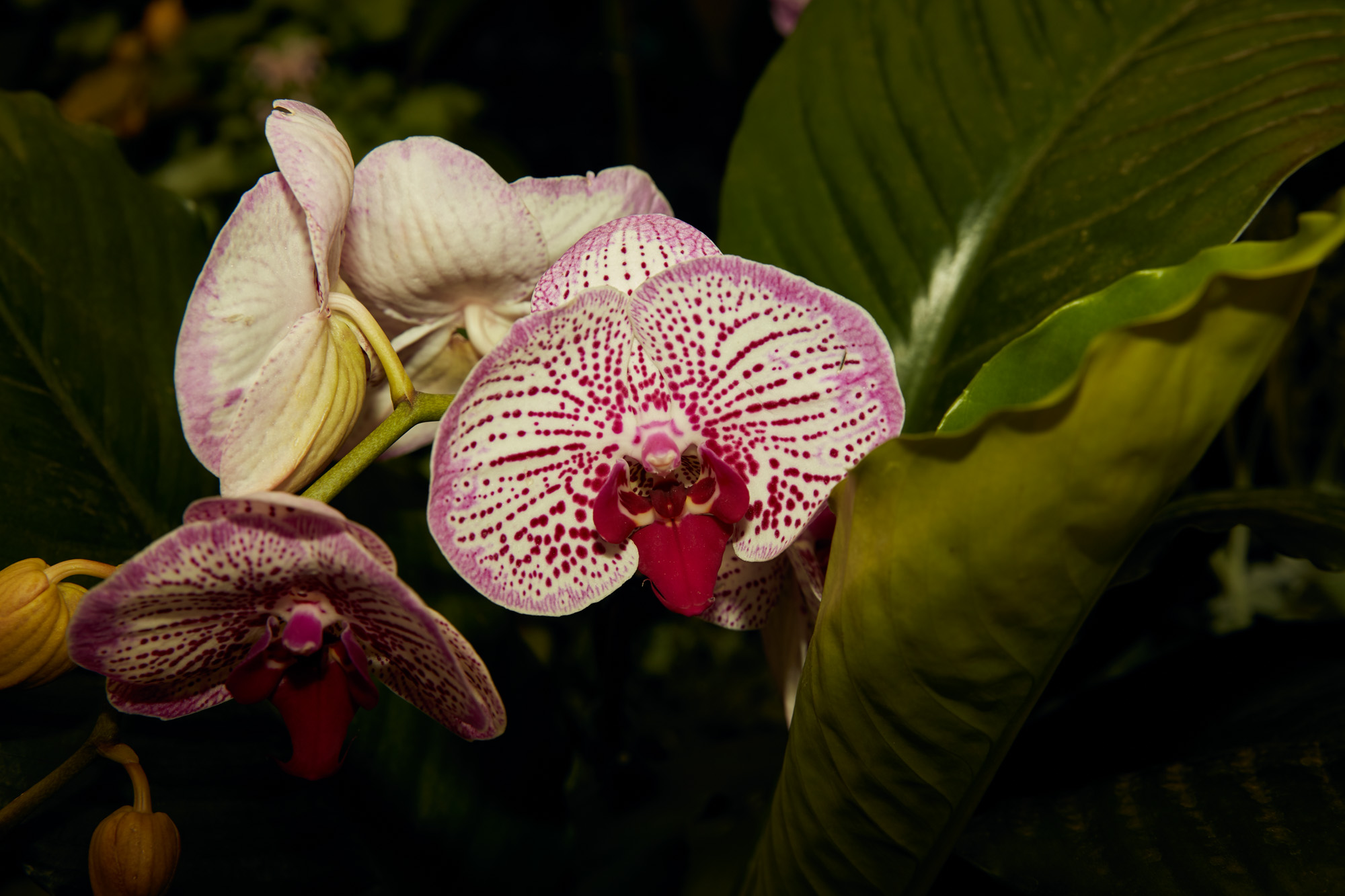 CMWhat would be the implications of this type of research in terms of sentience?
DZIt would be a very murky area if we started extending that subjectivity to plants. When you see those beautiful old oak trees, standing out in the field with nothing else around them – they're a perfect botanical specimen, and they look amazing, the fullest expression of the tree, but they're lonely as hell because they've got no friends around them. They've got no community. They are, like we would be, if we were treated as a specimen – lonely.  
So I don't know how to get to the food question in terms of ethics. If they do feel pain and have feelings, how can we harvest them kindly? I was fruitarian for a while, but we had a lot of trouble in Queensland eating fallen fruit because the second it fell it rotted. If I have something that's come out of this project, in terms of personal ethics, it is leaning more towards the idea of macro-level habitat preservation. That's one of the things that having so much plant listening does – it forces you to acknowledge that no plant lives in isolation. We have a saying throughout this program, which is that "a plant is a community." That saying has now transformed into the Brisbane program, happening at Mt Coot-tha Botanic Gardens on November 3. 
I heard a story in Berlin about these European explorers who found what they thought was the tallest tree in the world. They threw ropes over it, which was the normal method of measuring it at the time, but they couldn't get up to the top. So what did they do to measure it? Yes, they cut it down to measure it along the ground. They realised, "Yes, we have conquered the world, we have found the world's largest tree!" One impetus for Nathan Gray's exhibition in the program was actually the horror of that story, the human arrogance and shortsightedness. It's so bleak it's almost funny. It tells us something that 250 years ago the biggest tree was what was most important, and shows us that we're so much more sophisticated now.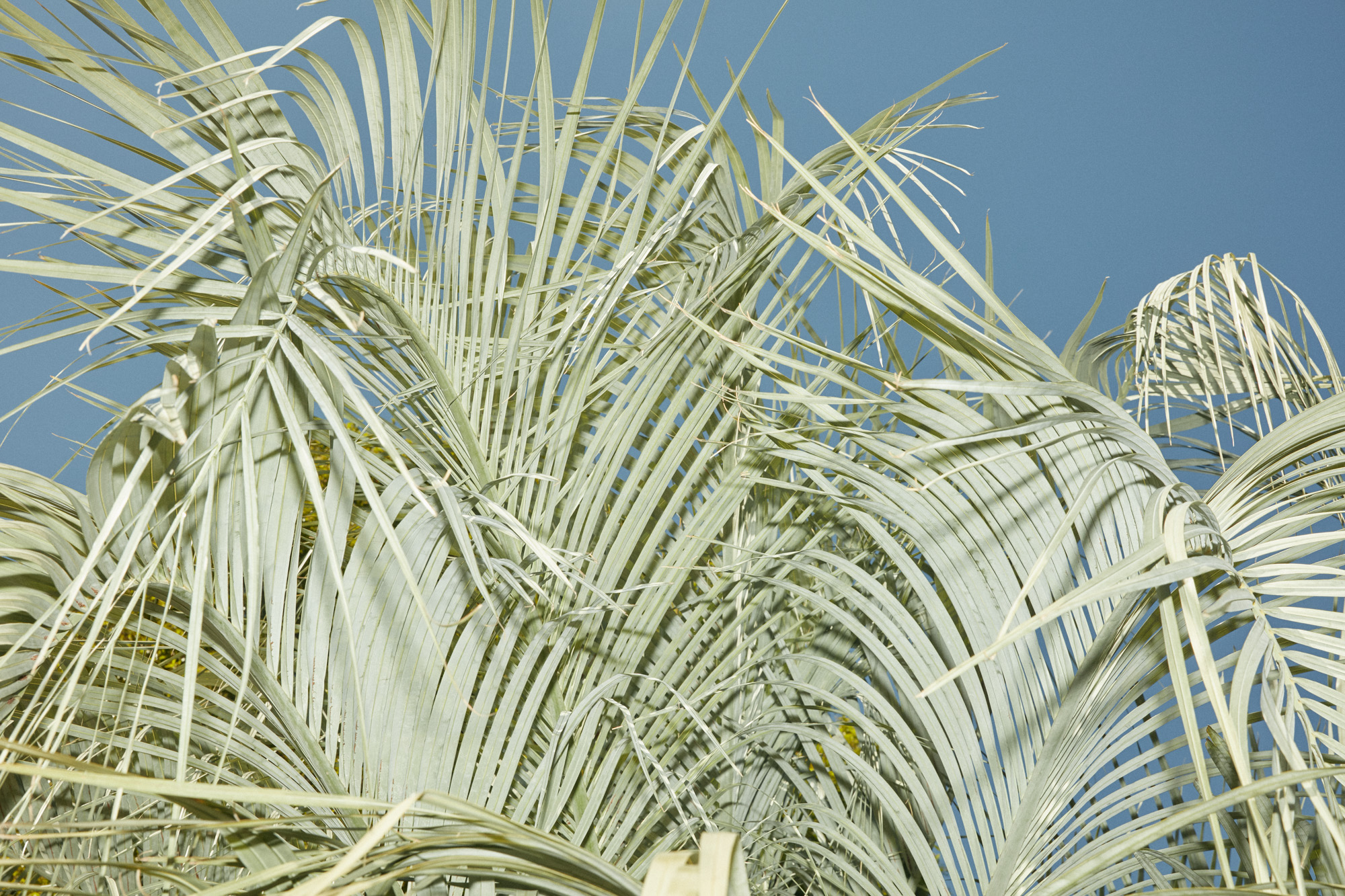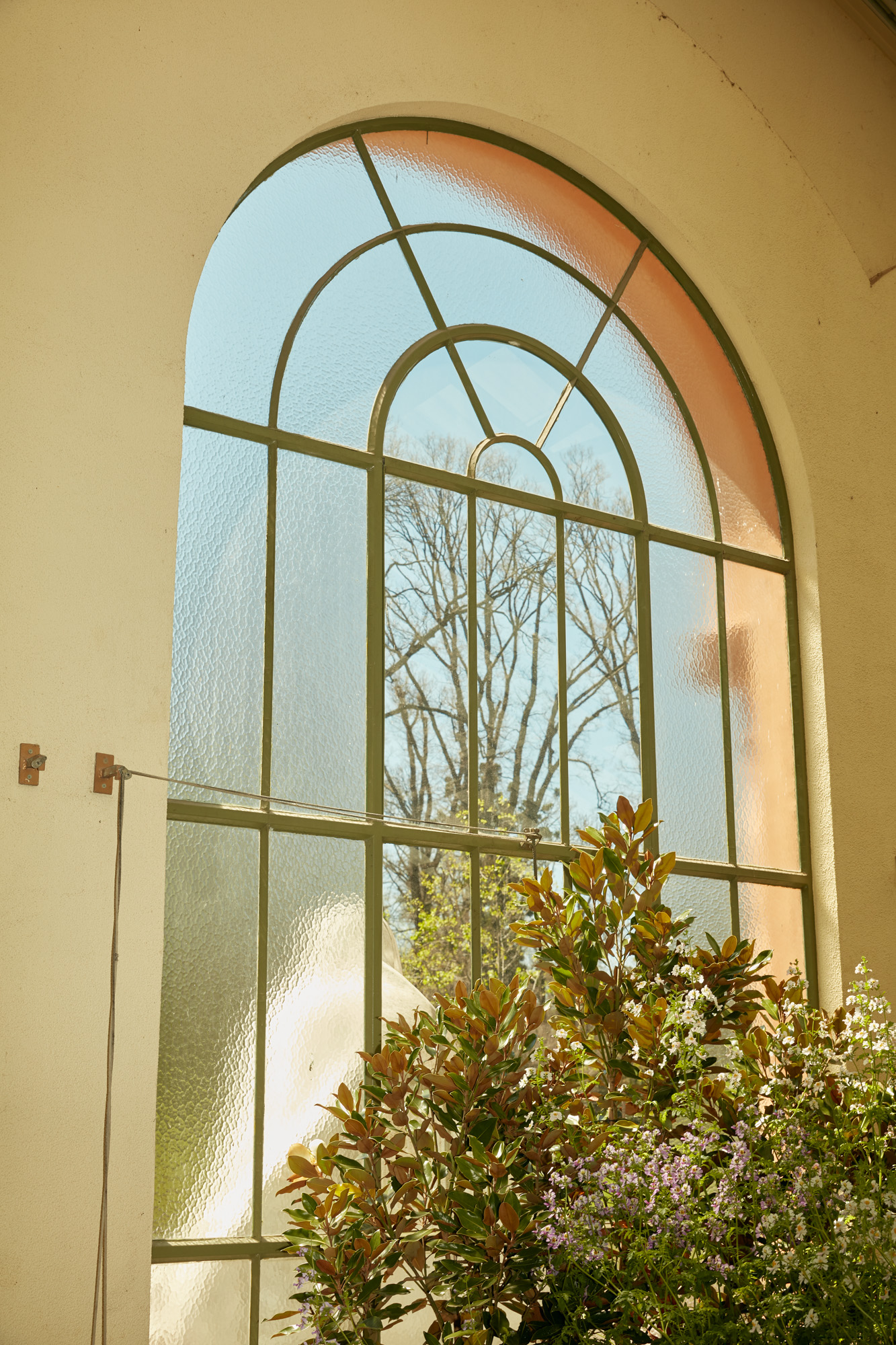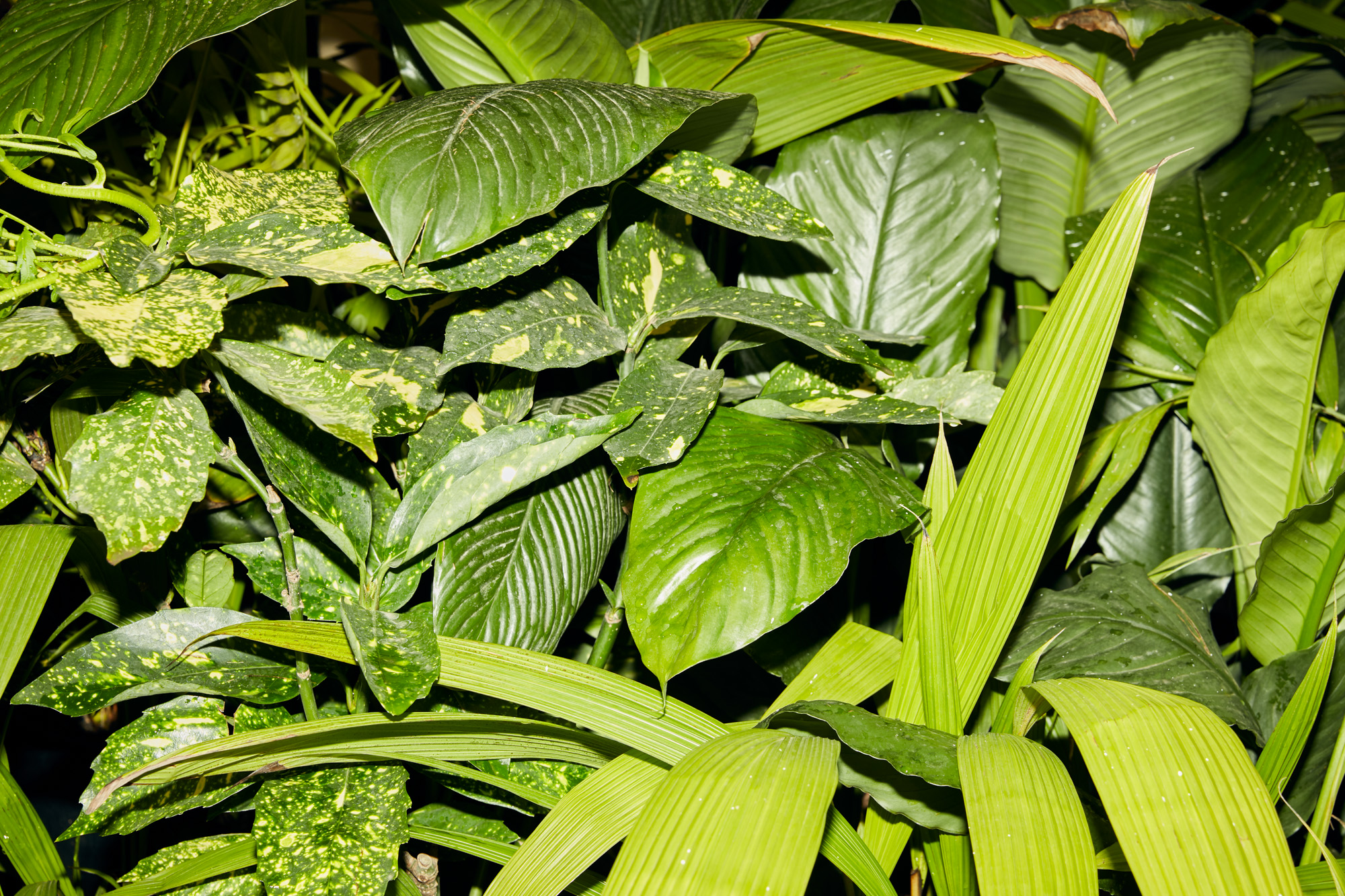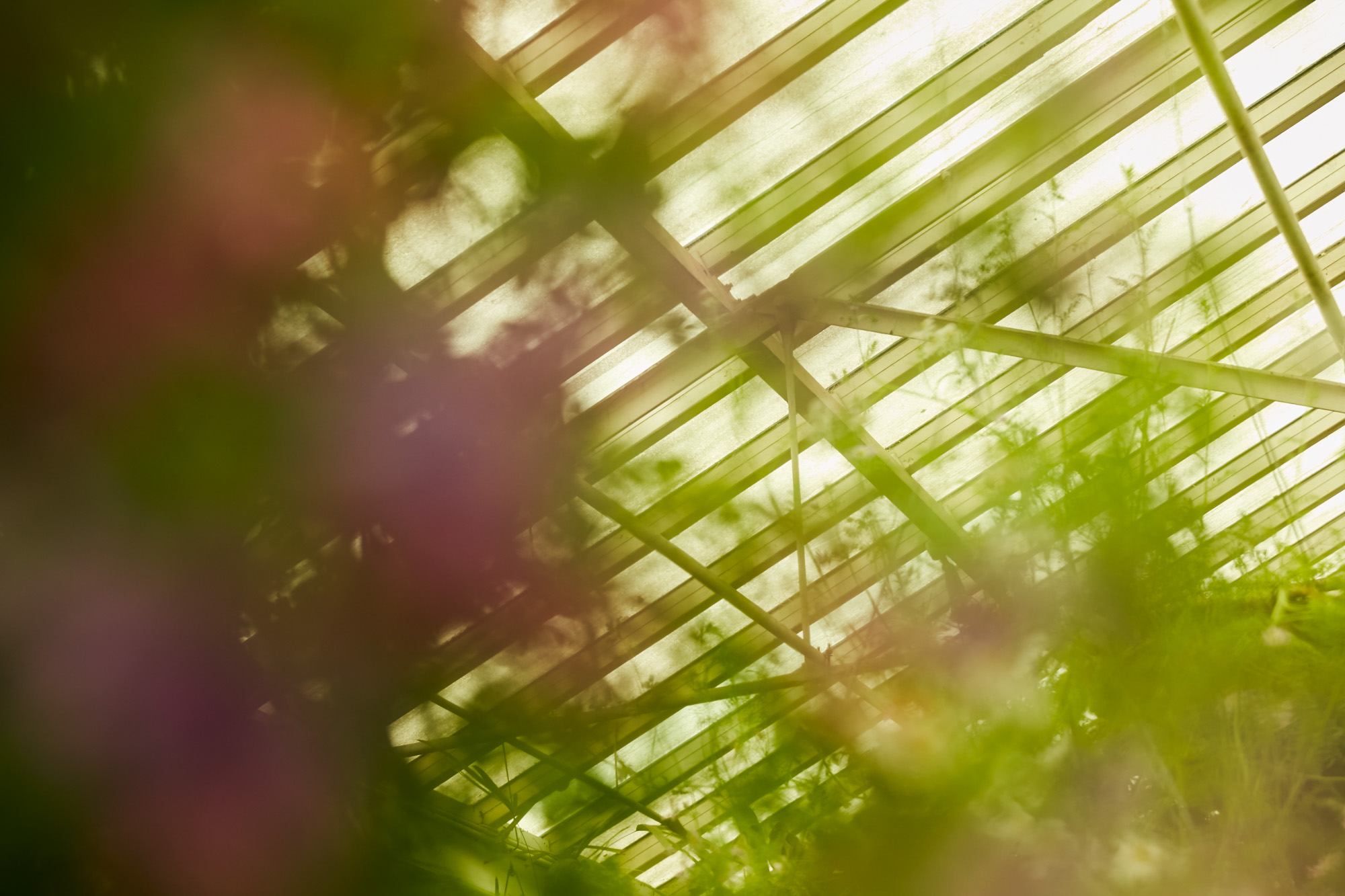 CM Is this an area where we could be rethinking how we define intelligence?
DZ Yes, absolutely. There was a movement a few years ago to call plant consciousness plant neurobiology, but actual neurobiologists were up in arms, because to them you can't have neurobiology without neurons. But the name of the discipline aside, if plants actually have feelings and use the same neurotransmitters that we use in our brains (that are part of the toxic stew that is being a being in this world), surely there's a bit of space to think about them in this way?   
Humans are very anthropocentric. We often struggle to think of something from a perspective other than our own. We define sentience and consciousness and language in terms of us, but there is clearly communication between plants. It's not so much about arguing the finer points – it's about expanding our thinking. Are we prepared to expand our thinking, or will we stubbornly keep our place at the top of the hierarchy and ignore the discoveries we can make?  
Thank you to Danni Zuvela for giving her time to chat about the project, and to J.G Biberkopf for this fantastic mixtape which has been playing on repeat in the Assemble Papers' office. For more information visit the Liquid Architecture website.