Housing
Tomoko and Takaaki Shiratori in Komaba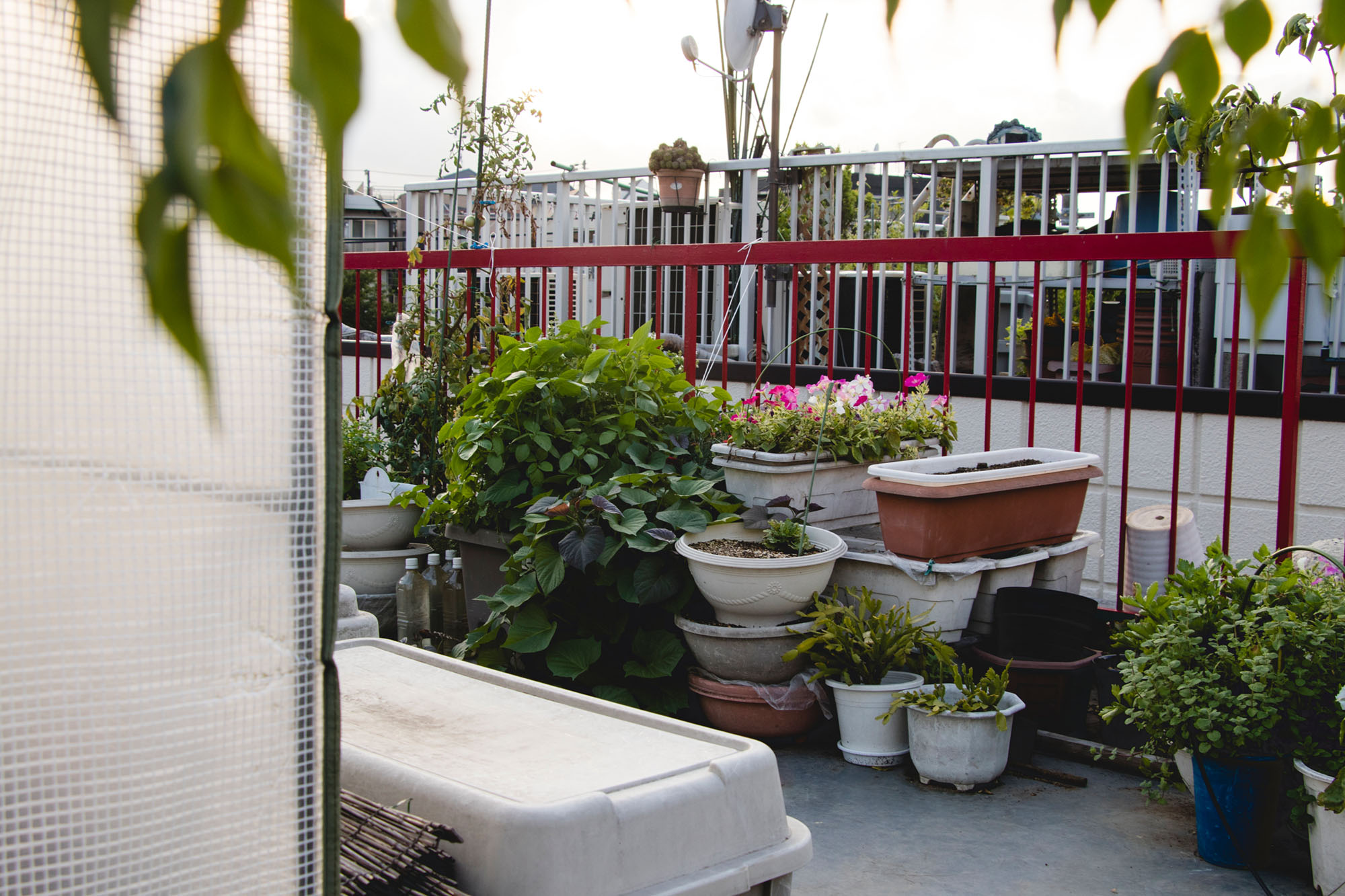 Sep 13, 2018
Tomoko and Takaaki Shiratori have lived all over Japan; from a 'New Town' in Yokohama, to Aichi Prefecture and now in Komaba, Tokyo, where Nicola Cortese met them. Their shared love of gardening means the rooftop is filled with fruits and vegetables, while Tomoko has a passion for reading aloud and talking, which she says, keeps her energised!
For many months I ran past a particular house in Komaba, a Tokyo suburb nestled in between Shibuya and Shimo-Kitazawa. It always sparked my attention as it had a huge plum tree growing out of what seemed to be the asphalt and the striking red balustrades snaking up the outside of the building. After a couple of fateful moments I met the owners of this house; Tomoko and Takaaki (Taka for short) Shiratori. A retired Japanese couple who share a love for cooking, gardening, reading and sharing Japanese culture. My partner and I shared an evening in Komaba with the Shiratori's eating, drinking and chatting about lightening fast Tokyo renovations, their almost self-sufficient vegetable supply and reading aloud.
Tomoko Shiratori: We have two sons, Junichirou and Yohei. Our first son, Junichirou now lives elsewhere in Chiba prefecture but our second son Yohei lives with us. He is not very good at English but now has a passion for French and is quite good at it! 
We have been in this house for 22 years and our sons are both over 30. When they were younger we moved almost every two years because of Takaaki-san's tenkin which is a word that essentially means 'job relocation'. In recent times many fathers live alone and apart from their family whilst working – but we didn't want this, which is why we moved so much. Because of this, my sons experienced three different schools over their six years of elementary school.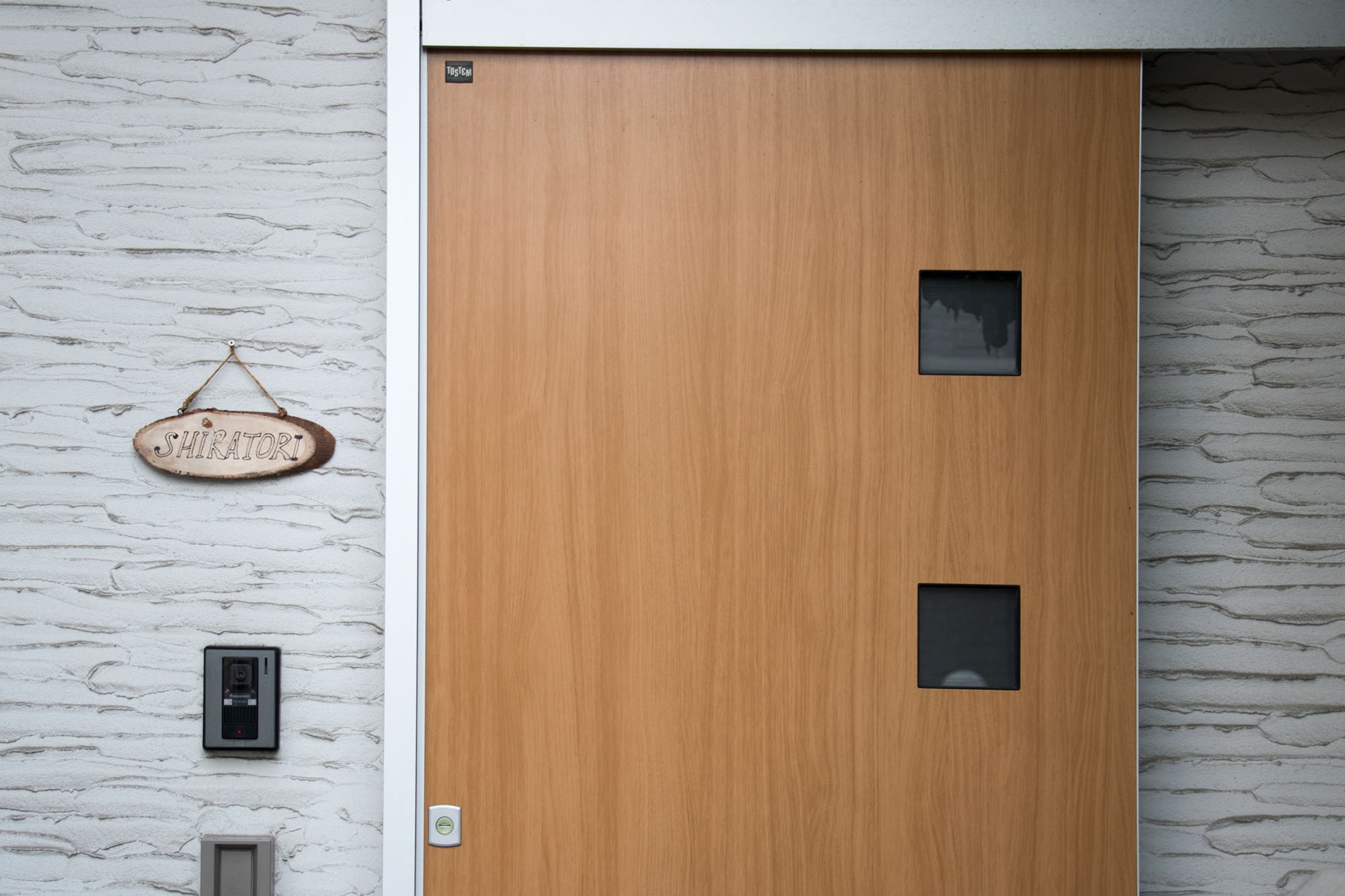 Before Komaba our family lived in Yokohama before moving to Tama-city which is famous for 'Tama New Town'. 'New Towns' are located all over Japan and were created for residences. They were usually situated on fields or hills. There were many houses, apartment buildings and condominiums, as well as parks. We lived in Tama New Town for seven years while our kids were growing up and very much enjoyed parenting there. From there we transferred to Aichi prefecture, which is near Nagoya. We lived in Toyohashi city which was next to our hometown of Shizuoka. Then we moved to Nerima in Tokyo. In both Toyohashi and Nerima we lived in company apartments for employees, 'shataku' in Japanese. We always lived at the top floor so we could enjoy the sky and nice views, we always liked climbing the steps!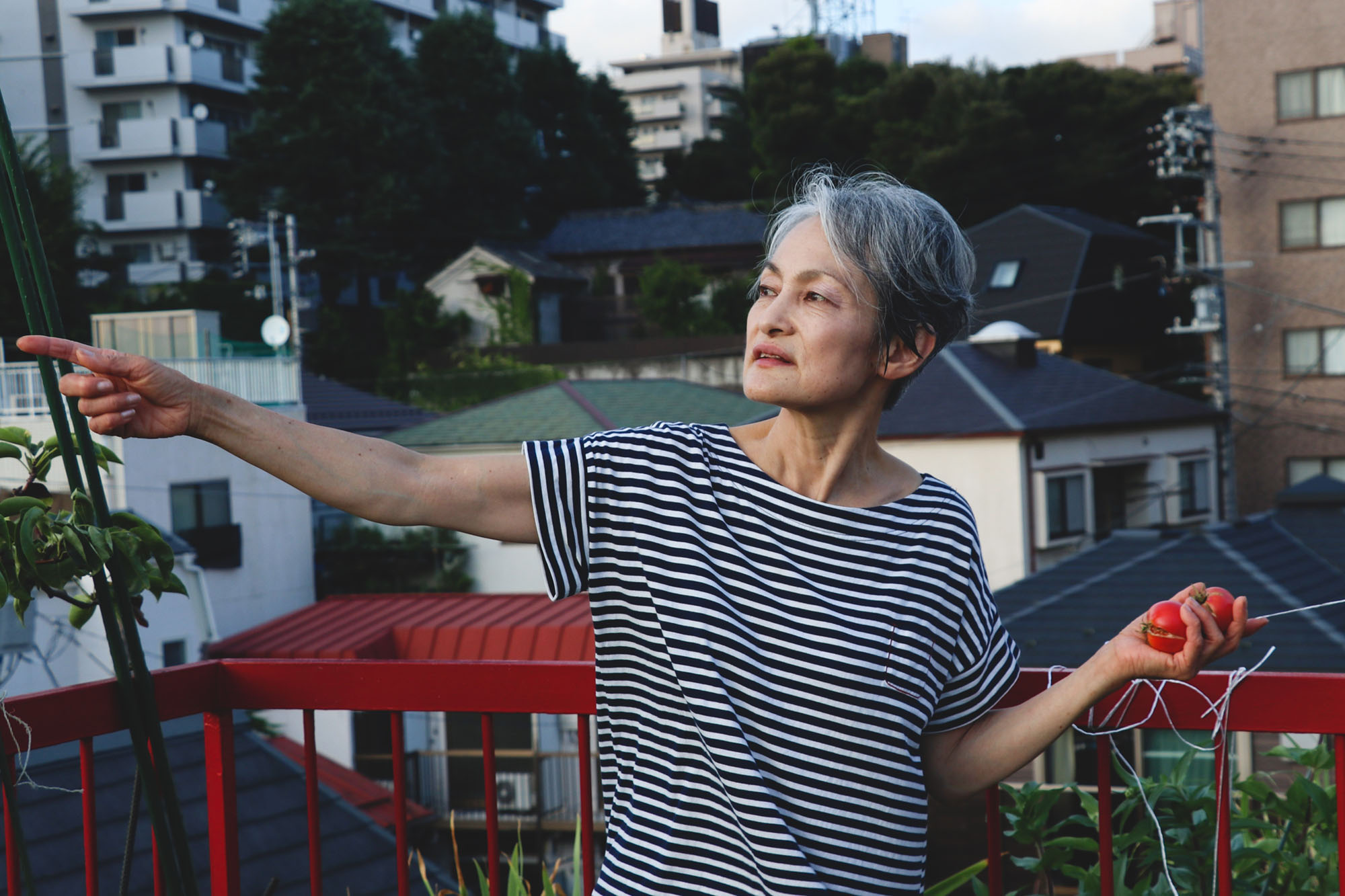 The 'tenkin homes' we lived in were different to our house now because they were always apartments. Typically tenkin homes or buildings were all the same, lined up in a row, normally in some kind of new suburb or area. We still had a similar amount of space to what we have here but of course it was all on one storey, so the layout was very different. Particularly when we were in Tama city there was a lot of nature around, but not so much now in central Tokyo. We have a second home though near Mt Fuji which is surrounded by very beautiful nature and Lake Yamanaka. 
Our house, although old by Tokyo standards, isn't a traditional Japanese house anymore. Around five years ago we decided to change our home, which was still in its original condition from when it was built in in the early 70s. Firstly, it was very hot in summer and very cold in winter. There was no insulation in the walls as it was a very old style Japanese house, so our initial priority was that we wanted to enjoy the temperature inside the house, we didn't want to wear our down jackets! The house also faces south, and as taller buildings were built around us the winter sun wasn't making it through the openings we had, so we wanted to try maximise the natural light as much as possible. Lastly, our home previously felt very narrow and we didn't want it to feel this way, I think this was because we had too many rooms, so when we did the renovation we adjusted the amount of rooms; getting rid of our first son's room and traditional tatami room. We now have a secret tatami corner; see if you can spot it!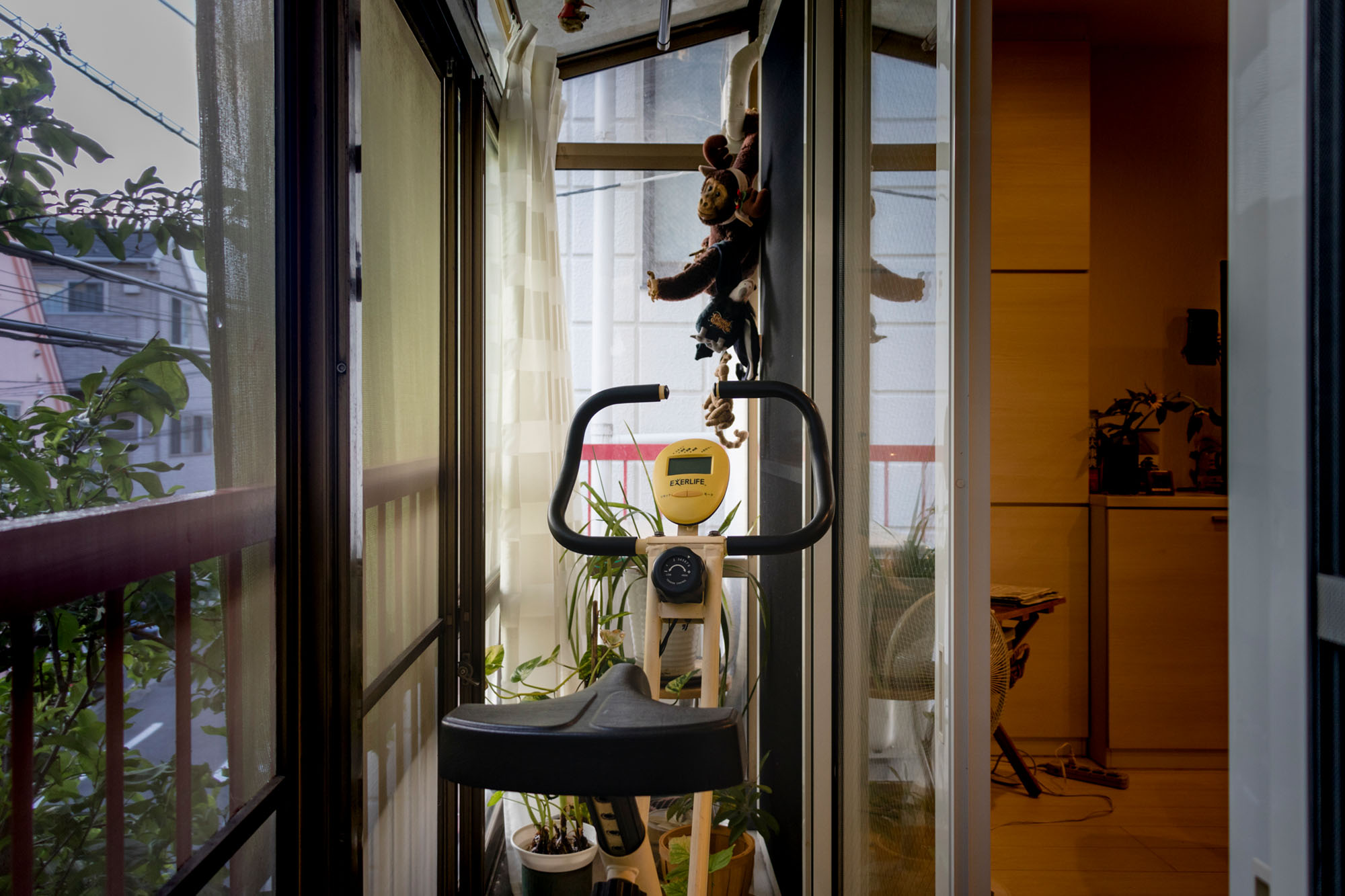 We kept the original structure so we had to work around that. We basically designed it ourselves and got an architect to advise on the technical areas and a draftsperson to draw up the plans for construction. The whole process took around four months. It was very quick and very easy!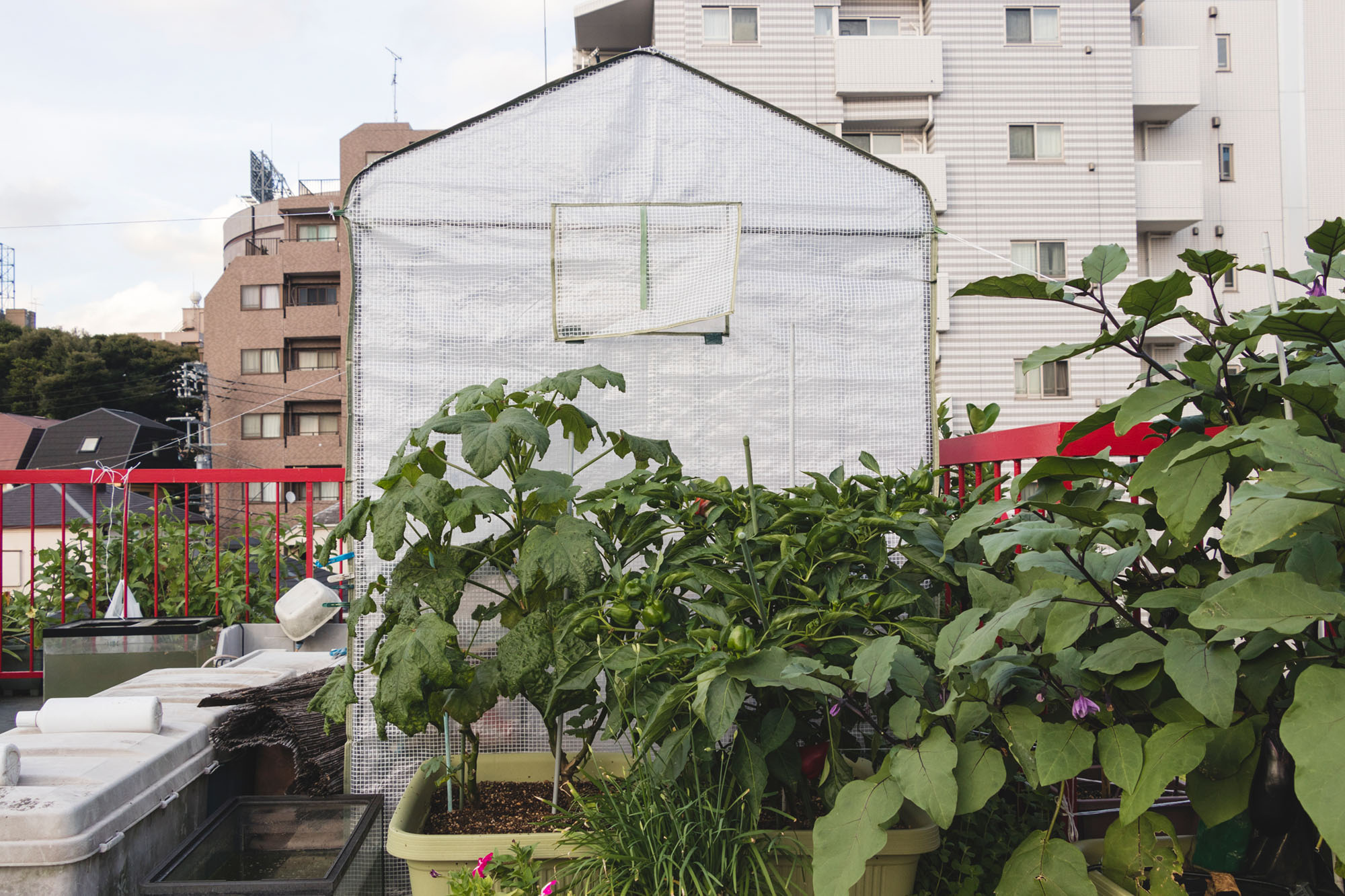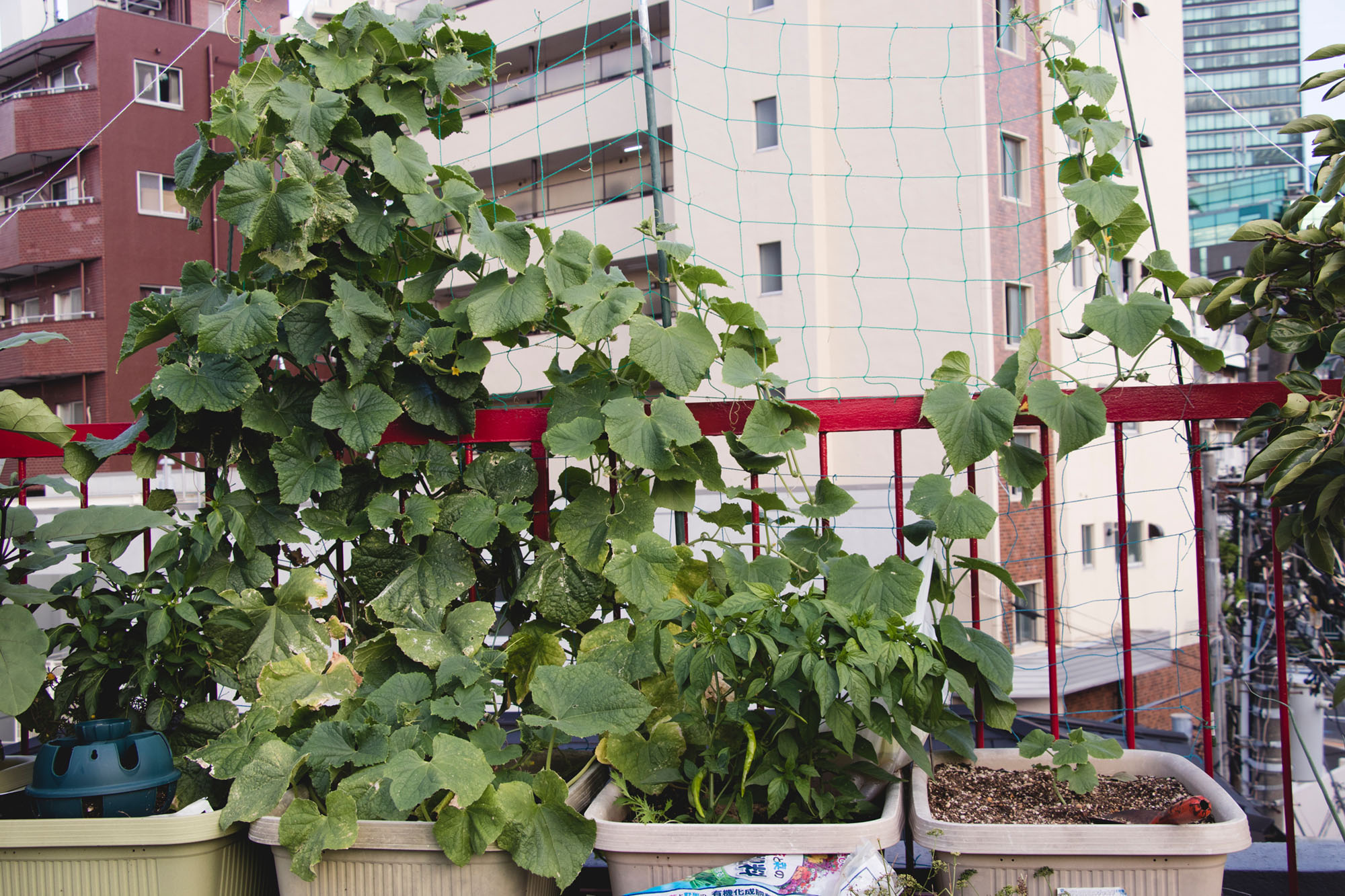 Nicola Cortese: Takaaki-san, one of the first things I noticed about your home from the street, aside from the plum tree, is your rooftop garden. You also have an additional vegetable garden outside Tokyo. Can you tell us about where your love of gardening comes from? When did you start growing your garden? 
Takaaki Shiratori:  I started the garden about 10 years ago. For many years I was very busy with my work. I think I always liked gardening but I never started until then. My mother often said that I was very interested in plants as a child and loved being in the garden.   
My favourite plant is Satoimo (Taro). I also grow tomatoes, basil, eggplant, sweet potato, potatoes, cucumber, peppers, nashi pears, flowers, lettuces, lots of different fruits and vegetables. It depends what the weather is like and the season. I have bamboo and other vegetables in my field which is one and a half hours away from here. I also planted the plum tree when we first moved here, we now get lots of plums in June and July, the plum tree is like a full time job during these months. I make lots of different things with all the plums we harvest. Umeshu (plum liquor), umeboshi (salty dry plums), plum compote, plum soda, plum syrup and Tomoko-san makes plum jam.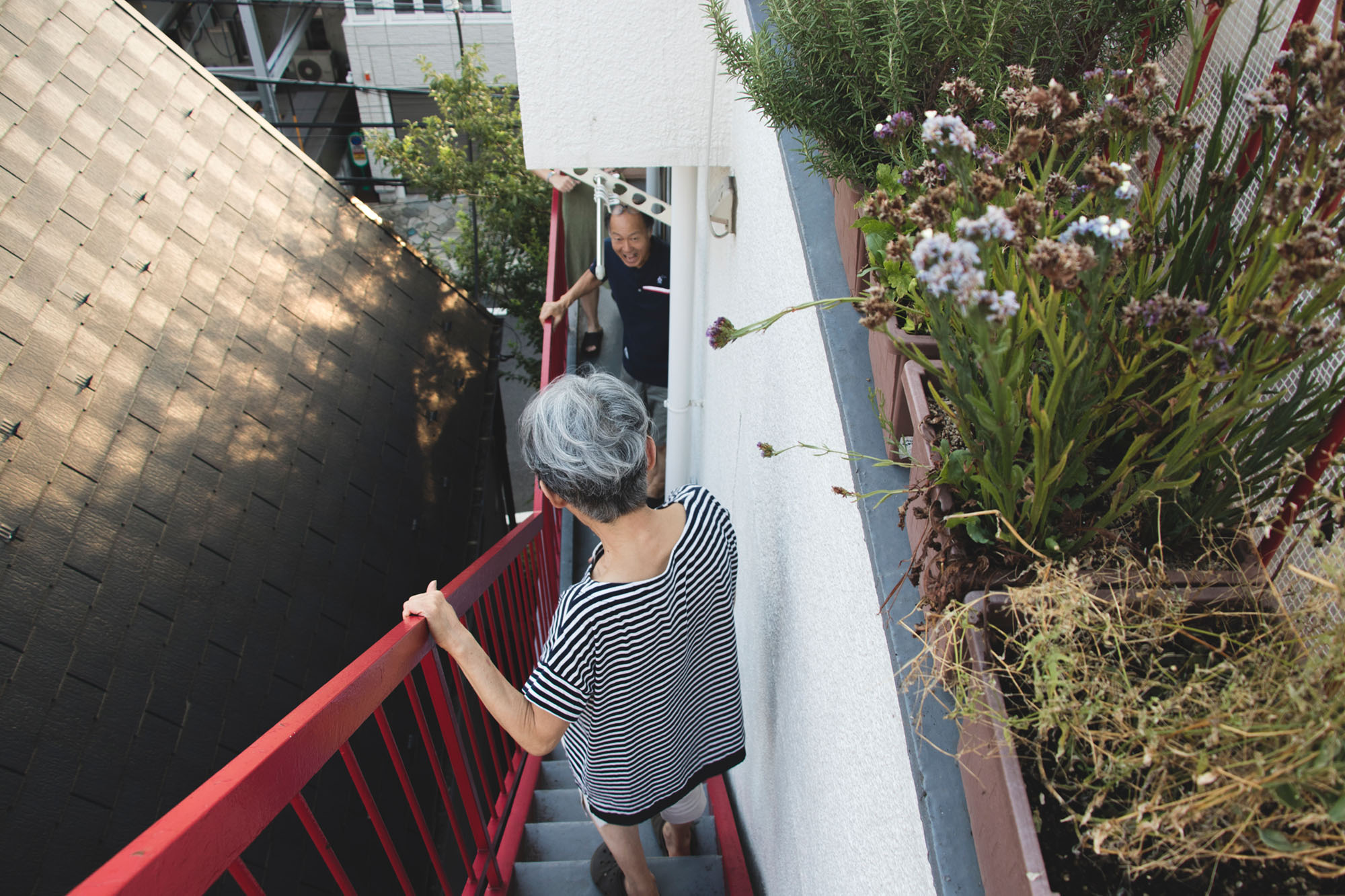 Tokyo is a city of extreme heat and cold. During the very hot Tokyo summer, I fill plastic bags up with water and put one pin prick in each. Then I give each plant a bag of water so it can always be a little moist even if I forget to water them. I also had the idea of creating a green curtain as a means of sunshade to our house, but also for more planting room. I grow cucumbers, sponge cucumbers and bitter squashes on the green curtain. I like coming to my roof garden, especially in winter, and sitting in my small, warm greenhouse to read. Tomoko-san calls it My House.   
Tomoko Shiratori:  Now that we are retired we both enjoy cooking and I enjoy doing some volunteer work and study. I very much enjoy reading novels and poems, not only reading in my head but reading them aloud, I think it is good physical training and gives you a different point of view when reading books. I read mostly in Japanese but sometimes enjoy reading in English.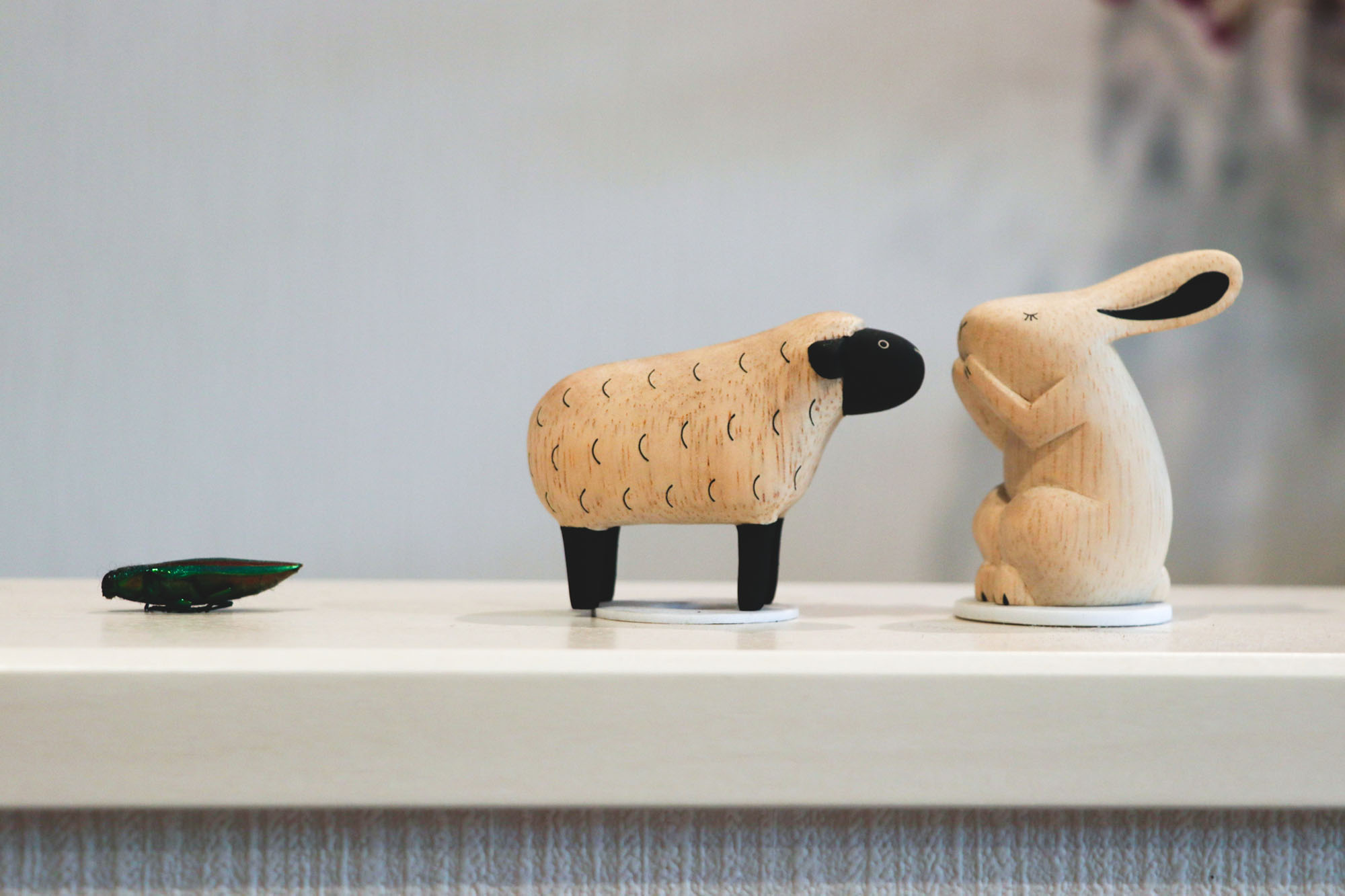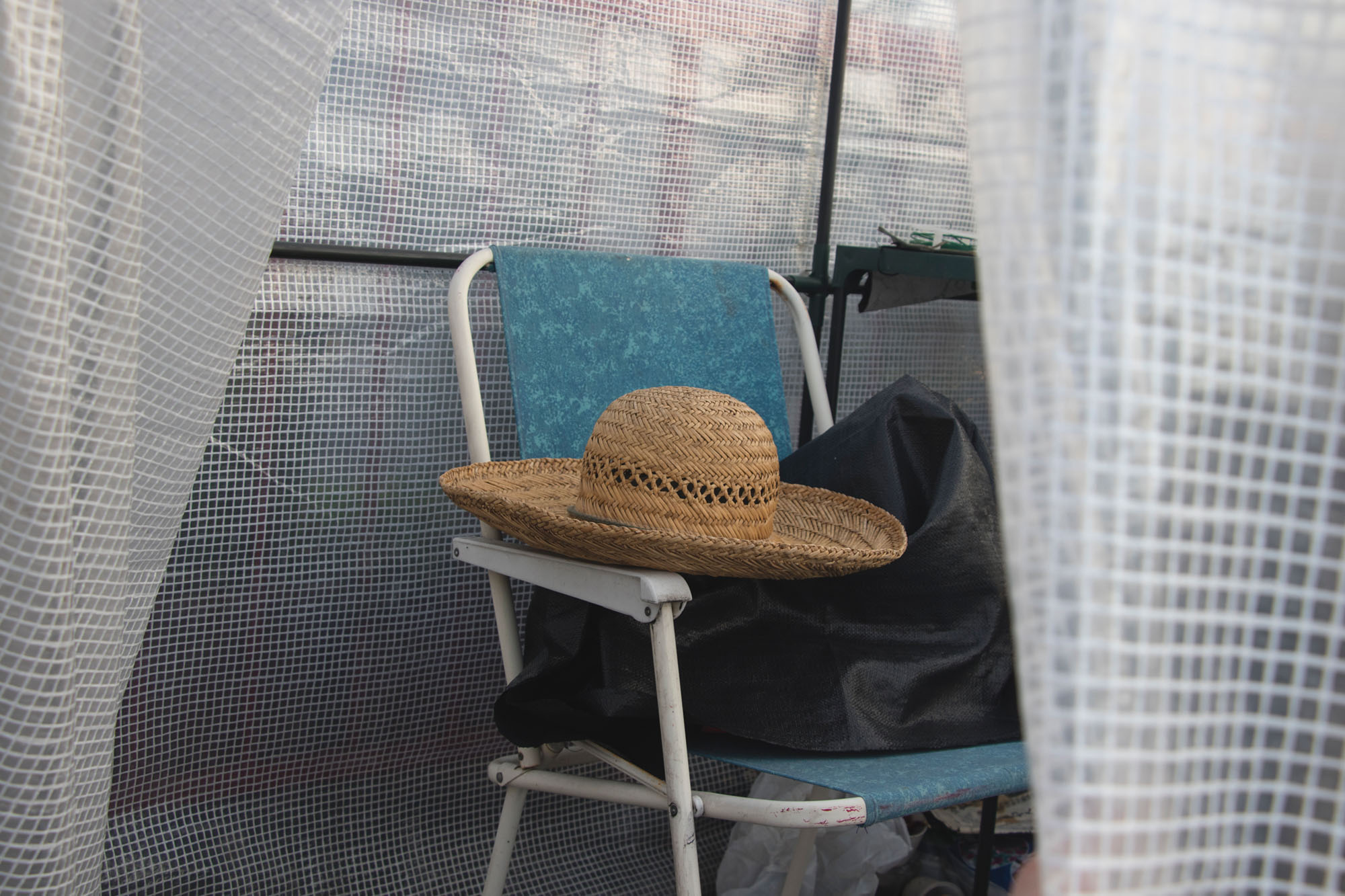 I know that Haruki Murakami is very famous in the west, but he is not my taste. My favourite author is Shūsaku Endō, he is a Catholic and writes about Christianity in Japan, his most well-known work is called Silence. He writes about serious things but also writes in a very humorous way which I like. Jun'ichirō Tanizaki was a very famous writer from the Taishō to Showa era, particularly during WW2. I didn't like his novel that was considered for the Nobel prize, I understood the point, but I didn't like it. Then, I decided to read the book out loud. It was when I did that, that I realised how beautiful the writing style truly was and I was very impressed.   
Reading aloud makes you think about the sound of the Japanese language and the writing style. But, it is very difficult to find a place to read out aloud. I read out loud at classes and at aged care facilities. Also in my home. I very much enjoy speaking, especially now we are both retired, we are always chatting inside our house, so my mouth is sore! That's why I need to practice talking aloud to make my talking muscles stronger [laughs]. I also like taking time to talk with younger people because they give me great energy. 
A big thank you to Tomoko and Takaaki Shiratori for sharing their stories with us! And to Nicola Cortese, for finding the stories to share.  Thank you also to Alex Reilly for the beautiful photographs.