City Living
From shack to sales pitch on the beach in Western Australia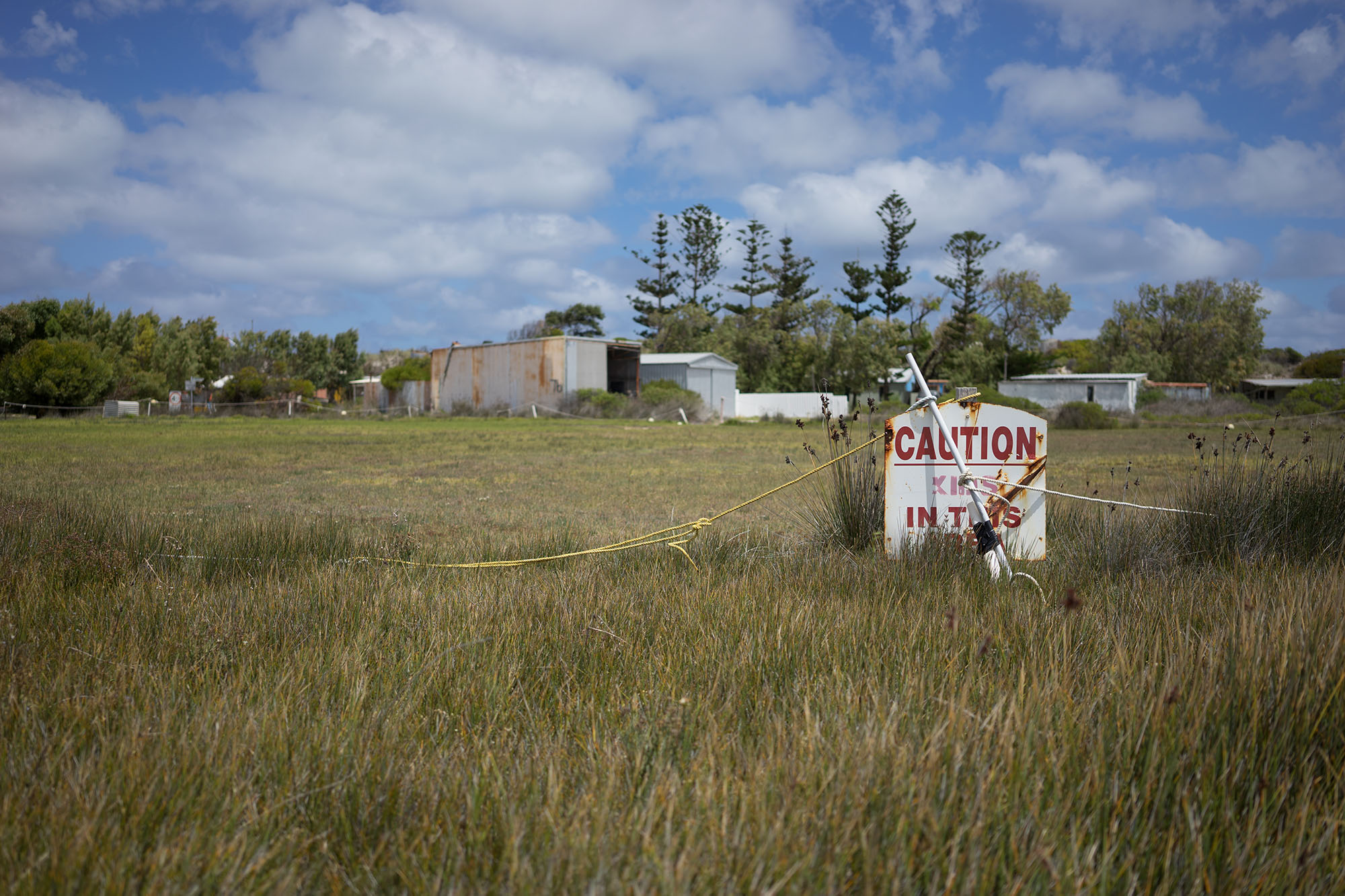 Sep 6, 2018
To the untrained eye, the central coast of Western Australia is a vast and seemingly desolate landscape. Sand dunes appear and disappear, like glaciers sitting on top of a thick green carpet of low-lying vegetation. State Route 60 carves a course northward, wriggling its way out of the cul-de-sacs that continue to multiply along its spine, extending the urban fringe ever northward. This highway relates to the coastline like the trail of a snake. Turning towards and then away from, it oscillates between perpendicular and parallel as it cautiously broaches the water's edge. A journey along it is characterised by regular but expansive intervals of small fishing towns, and the view from the driver's seat reveals that many of these settlements are undergoing transformations, and are beginning to resemble more closely the new coastal suburbs to their south.
Towns like Jurien Bay and extant beach shack settlements like Wedge Island, one of the nation's largest squatter settlements, allow us to discern some early settlement patterns specific to Western Australia. Yet to evolve completely into highly controlled display villages, these settlements make evident some of the first suburban impulses, namely the use of the beach as a suburban landscape, but also embody ideas about self-sustaining communities, which, unlike their southern suburban counterparts, avoid regulation of their built environment.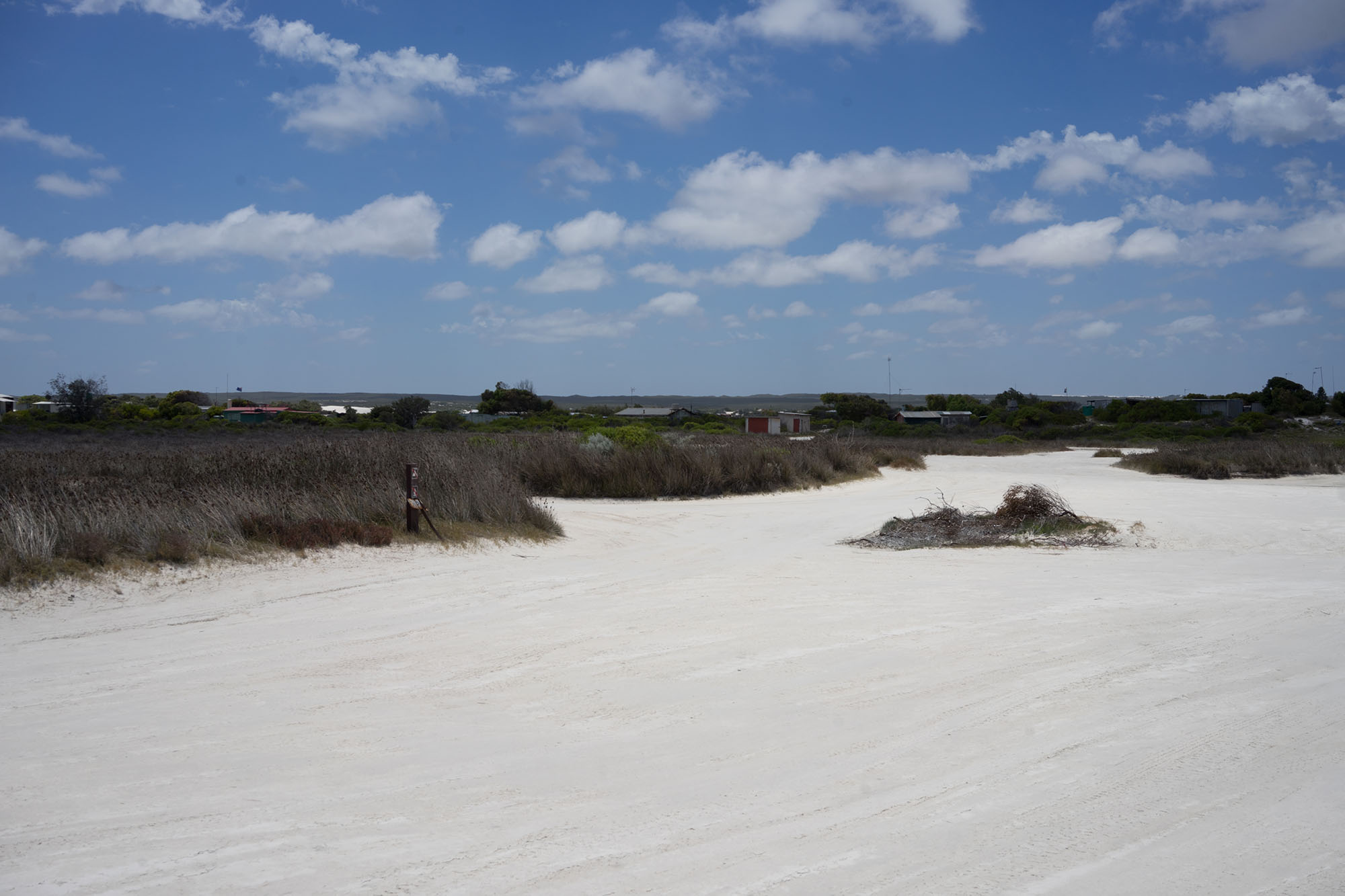 The Aboriginal Yued and Amangu people (descendants of whom currently occupy shacks at Wedge) would move seasonally from the inland plateaus to the central coast, using waterholes and springs as they collected food and other resources. The small inland wheatbelt towns of Moora, Three Springs, Dandaragan and Cataby, all of which were established around traditional Aboriginal water sources, supported a small livestock and agriculture economy, producing wool and wheat. They were also on a major stock route to more fertile lands further north. The earliest shack settlements on the mid coast sprung up in the 1920s and were a result of pastoralists establishing a seasonal leisure base for camping during the summer holidays in between harvest and winter sowing. Eventually developing into a productive fishing hub in the mid twentieth century, Wedge is now predominantly a holiday destination.
With a very informal arrangement and no man-made spatial barriers between shacks, Wedge is distinguished by a high tide mark, dunes and significant vegetation, and is not surveyed, drawn or recorded. Wedge's beachscape challenges the binary of public and private realms that we are accustomed to, and has an informality that discourages concrete claims to ownership; the distinction between yours/mine/ours. This atmosphere is in contrast with that of the formal linear boulevards of suburbs further south, which are flanked by developer flags, advertising and display villages. These boulevards terminate on the beach, usually in a grassed park characteristic of the contemporary subdivision. A perpendicular approach like this reveals exclusive thresholds and layers of ownership and property demarcation that are not immediately obvious at informal settlements like Wedge, where the openly accessible beachscape is characterised by parallel use.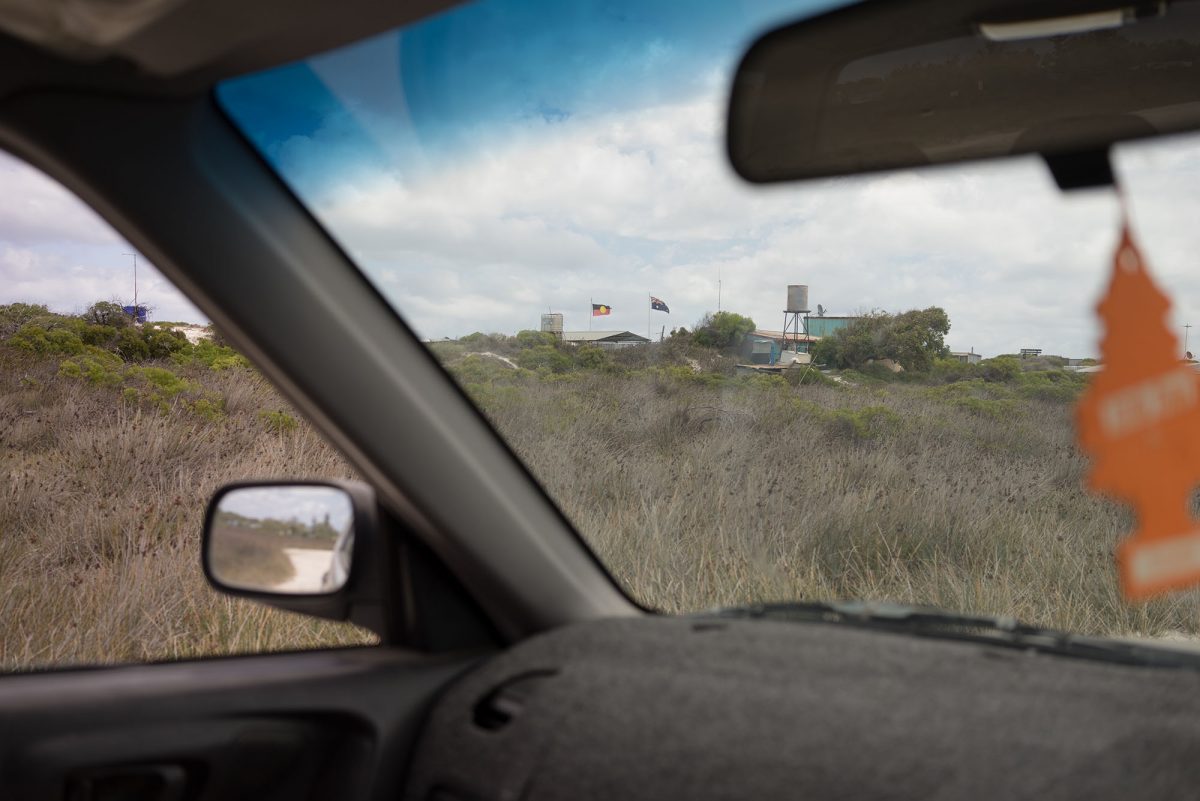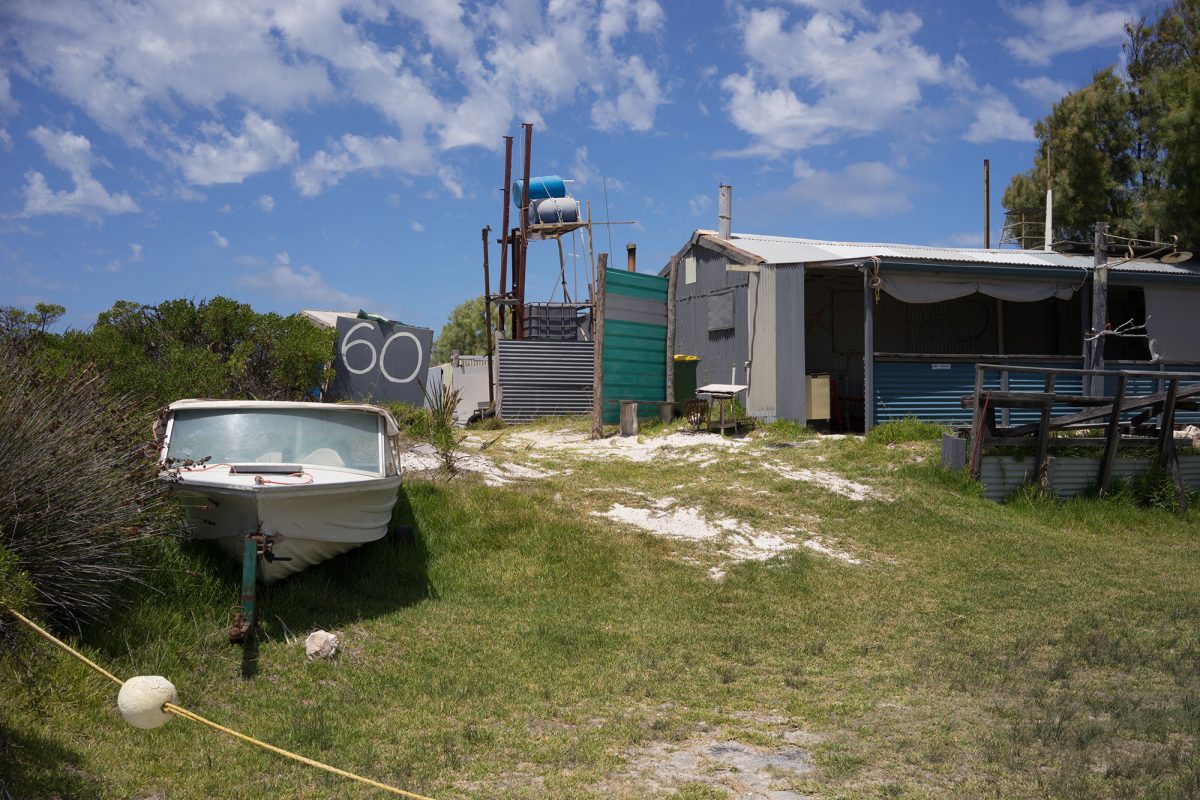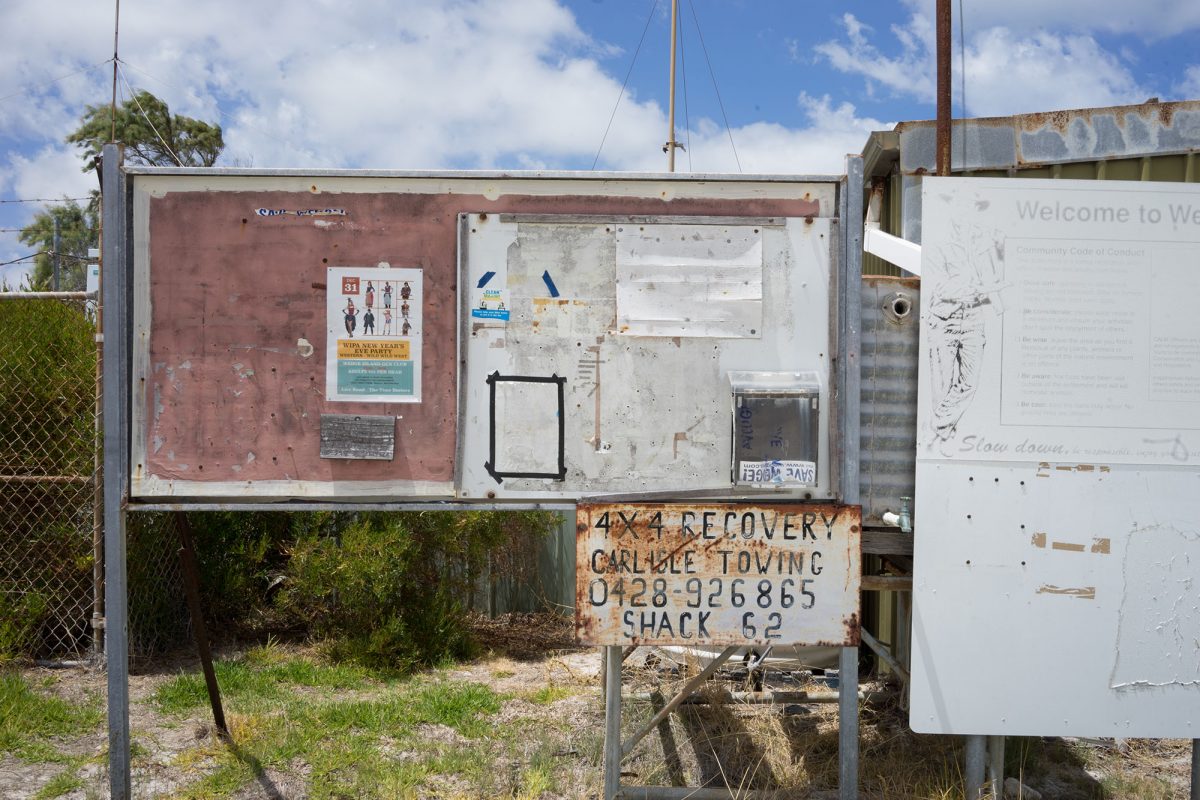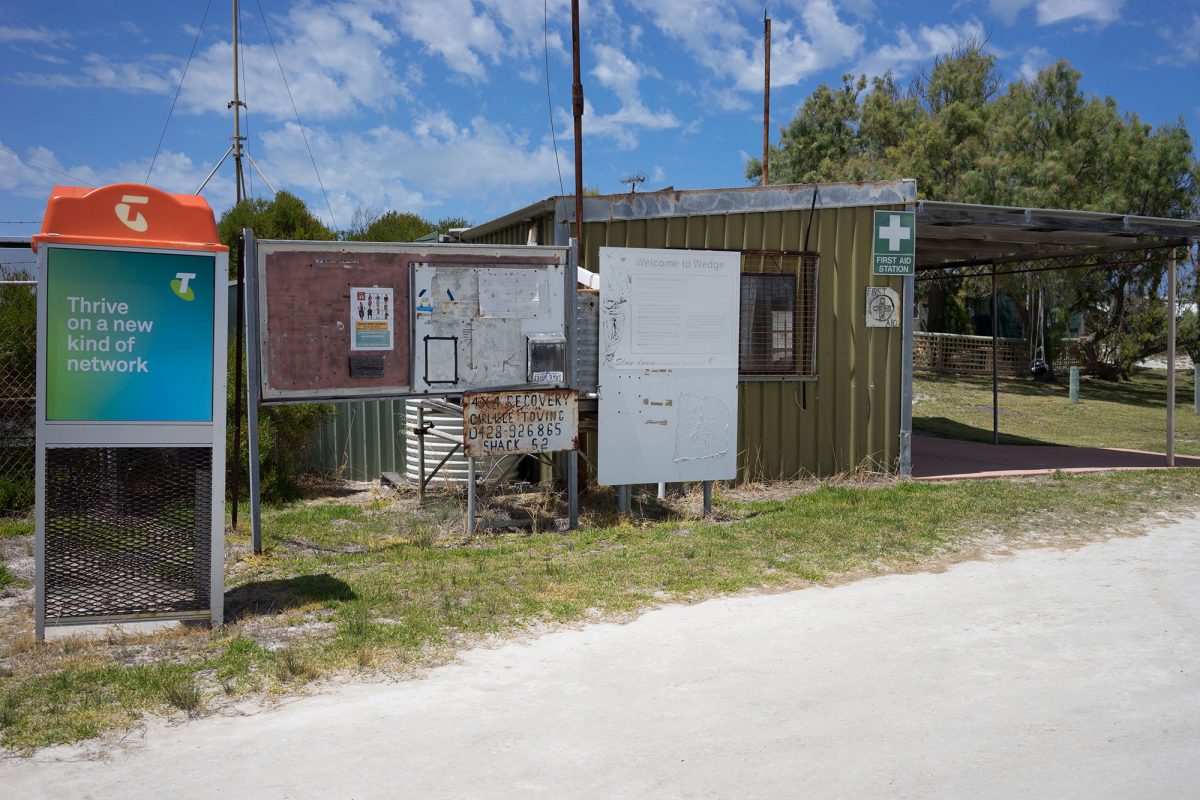 The nature of ownership on Wedge Island has its origins with squatters and the subsequent leasehold arrangements reached between government and occupants after the introduction of the Illegal Occupation of Coastal Crown Land (Squatters) policy, known as the Squatter Policy, in 1989. The policy not only banned the construction of any new shacks, but also the sale of shacks. Transfers do take place, however, but without ever entering the mainstream real estate market. Occupants are also required by government to maintain the shacks and the overall landscape as a community.
This kind of shared landscape relies on the productive participation of the occupant, and results in an architecture that is dynamic, flexible, adaptable and individual, and which encourages communal agency and cooperation. The piecemeal delivery of labour and recycled materials dictated by the isolation of the site facilitates a do-it-yourself culture, which is reflected in the design of the shacks. The infrastructural requirements for water, waste, heating/cooling and cooking are dealt with in a structurally honest manner, and as urban researcher Reena Tiwari pointed out in her essay 'Embedded poetics and surrounding politics of a coastal squatter settlement' (2009), invert the hidden domestic life found in the contemporary coastal suburb. Turning towards the public street, which in this case is the beach, visible semi-covered outdoor spaces to shelter domestic activities continue the disintegration of private boundaries. The shack form is compelling not only because of its site specificity, but because it asks us to be more involved with the objects we produce, including our buildings and landscapes.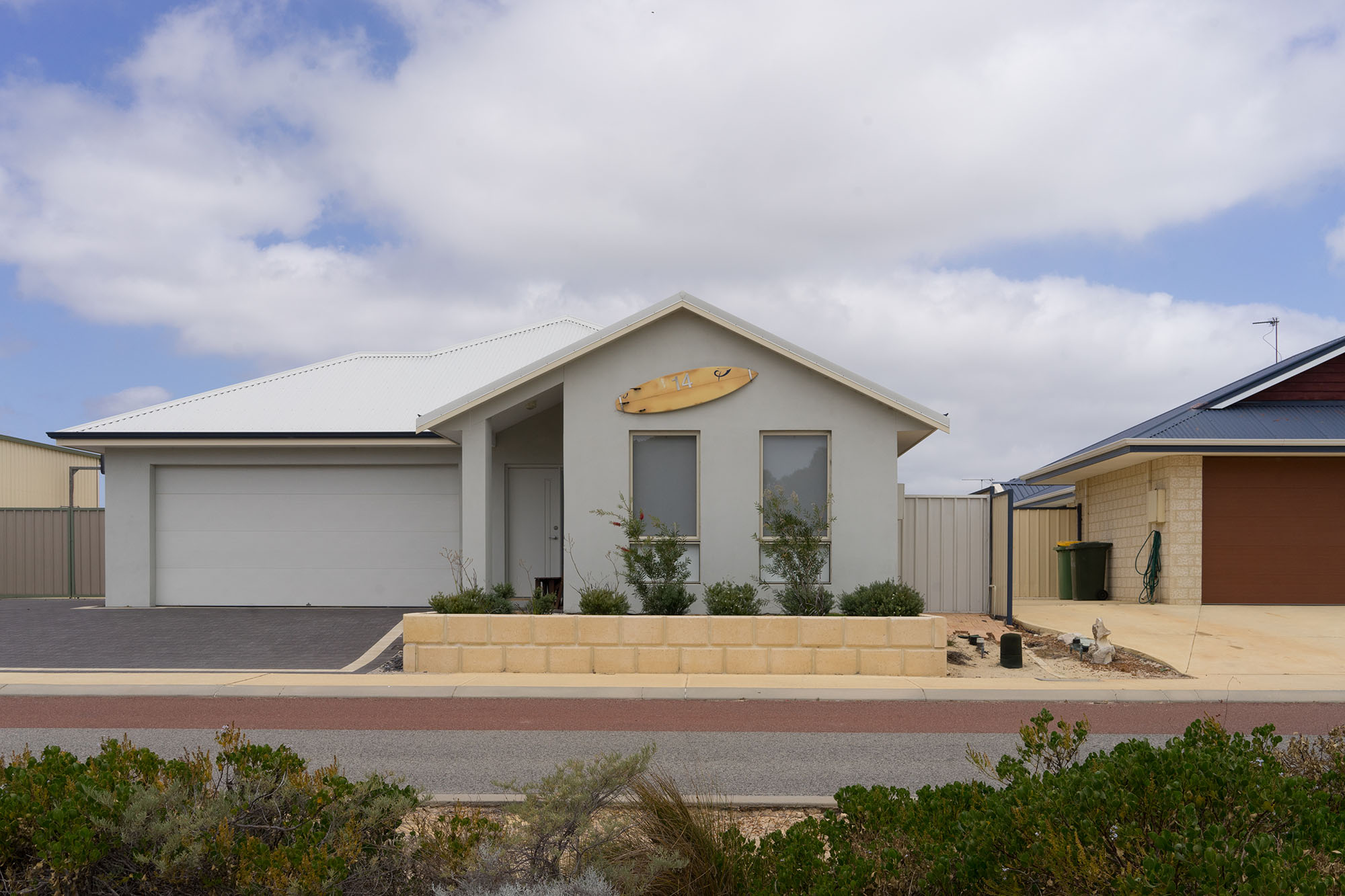 Elements of a productive suburbanism still exist at Wedge, and echo the earliest conceptions of domestic self-sufficiency found in the first detached cottages of the nineteenth and twentieth centuries in Australian colonies. As Australian anthropologist Michael Taussig noted in his 2000 essay 'The beach (a fantasy)', the "reconfiguration of the sea", or the squeezing out of productive use to make way for the "market of fantasy" – the gentrification and exploitation of leisure as a sales pitch for coastal real estate – has yet to take hold here. However, Jurien Bay is beginning to look like Alkimos in its urban morphology, despite the assertion of the developer of the Jurien Bay Beachridge Estate, who claims that they are ensuring that "'suburbia' is not transplanted to this unique coastal location".
These are unique coastal locations, and they require unique urban responses. The harshness of the landscape at Wedge Island and the subsequent social interactions produced here free it from market forces, making it a rare site of suburban resistance in a rapidly homogenising housing landscape. However, this state of affairs is quickly changing with the extension of Indian Ocean Drive and the spread of a suburban condition along the coastal axis that has not been slowed by similar topographies that are flattened, terraced and divided by housing grids. The shack settlements embrace the beach as an open public space that is both flexible and provisional, rather than a fixed entity used to market the national 'lifestyle'. At Scarborough the shack has been given new meaning with a proposal for a luxury apartment complex called The Beach Shack. The hyperbole of developers Norup + Wilson on its website couldn't be more ironic: "Imagine stepping out of your apartment building and walking barefoot onto the beach – this is the true definition of freedom!"
This article comes from issue 5 of Future West (Australian Urbanism). Future West is a print publication produced by the University of Western Australia's Faculty of Architecture, Landscape and Visual Arts. Future West looks towards the future of urbanism, taking Perth and Western Australia as its reference point. All photos supplied by Future West.