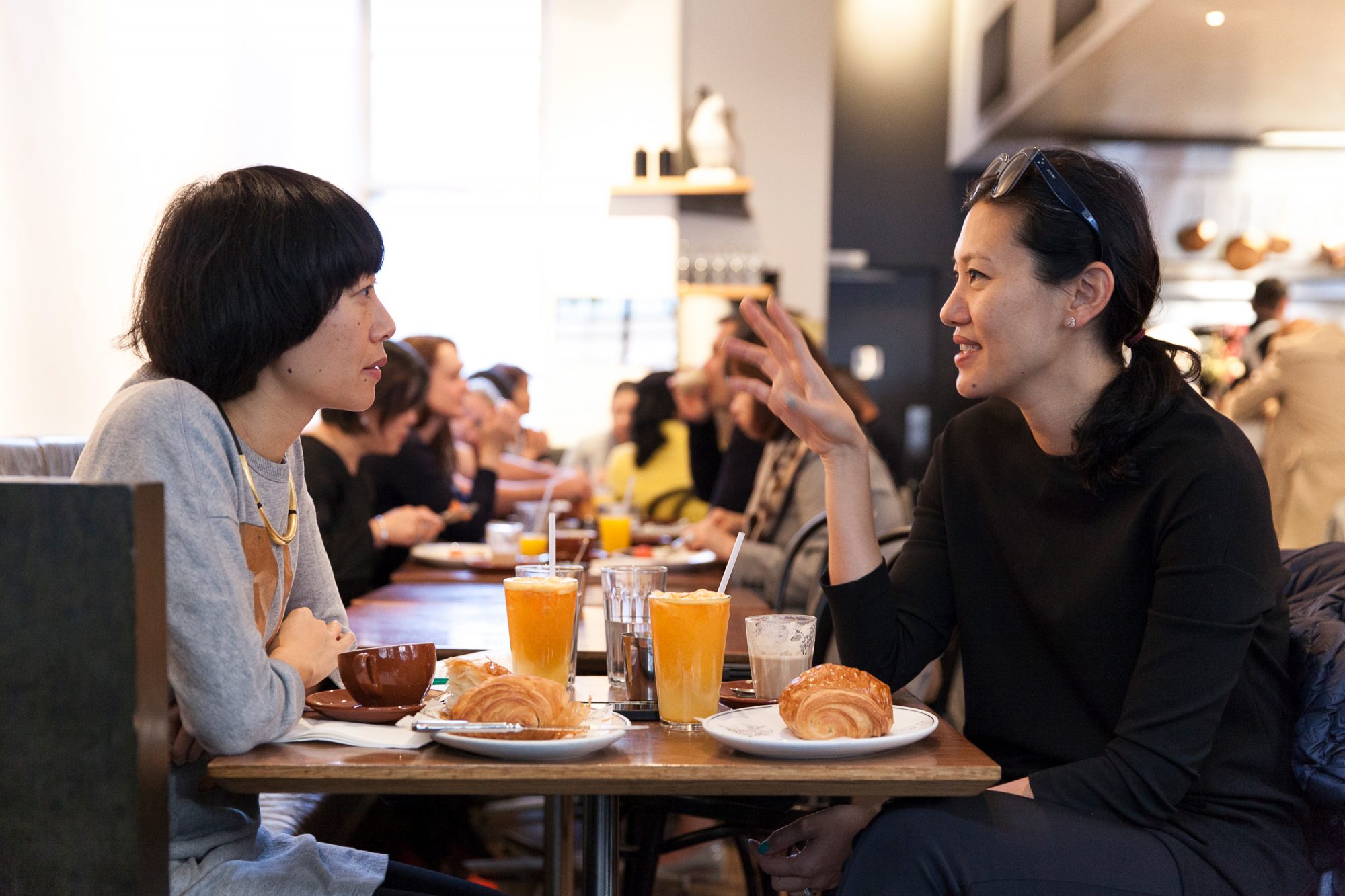 Dec 7, 2017
Marisa Yiu is a professional over‑achiever. She is a founding partner of interdisciplinary practice ESKYIU (a play on 'askew', a nod to the practice's left‑field approach and the combined names of Yiu and co‑founder Eric Schuldenfrei, her husband) and co‑founder/executive director of Design Trust, an initiative of the non‑profit Hong Kong Ambassadors of Design that is dedicated to funding design‑led research, development and projects that spark new thinking, practice and public dialogue on city‑shaping and culture‑making. Yiu is in Melbourne to speak at the Living Cities Forum; over a coffee, we discuss the social development of cities and her place within this expanded field.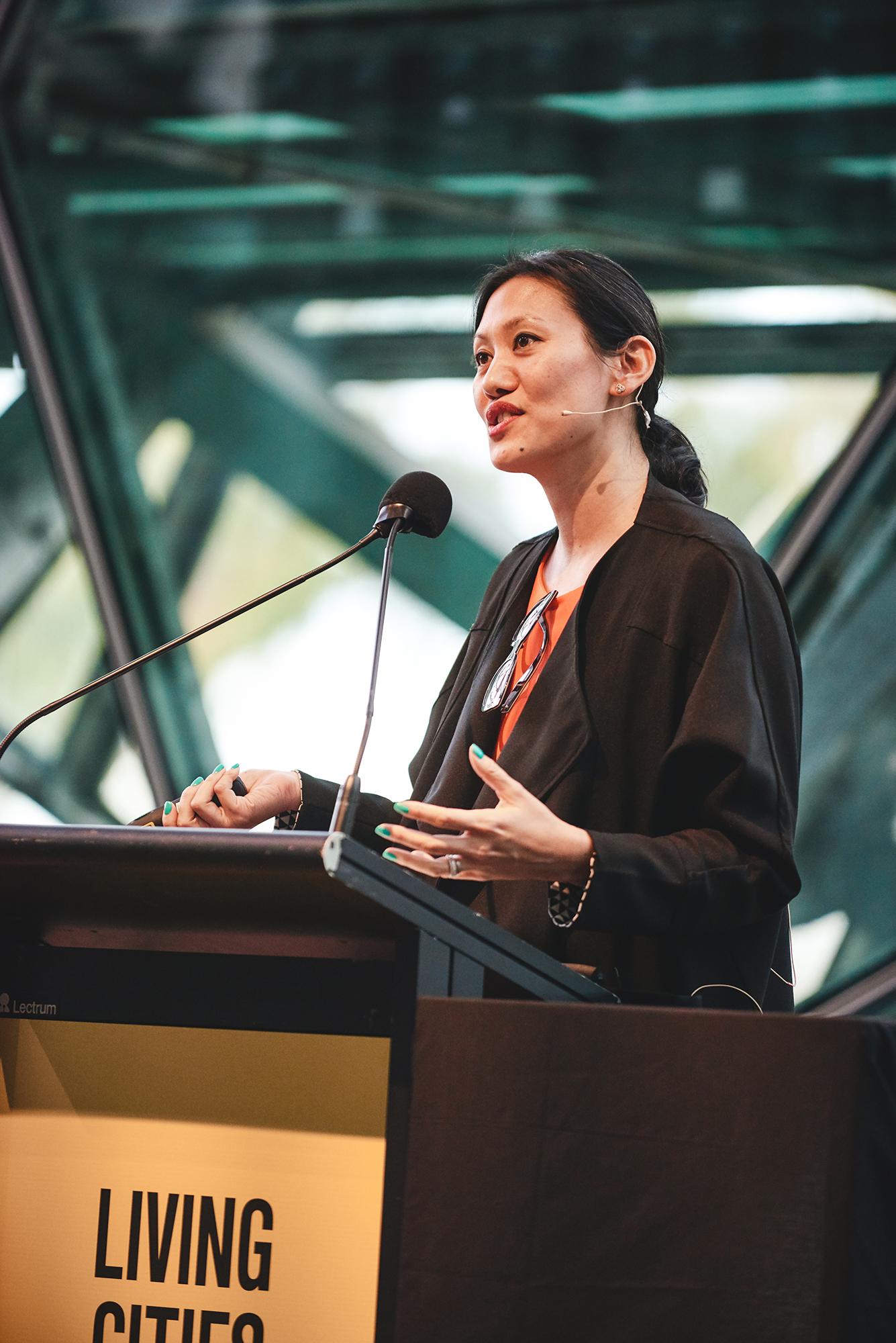 "You can be a quiet leader," says Yiu, although she baulks when I use that term, perhaps a bit too show‑offish for her liking. "There are many different ways of leading. I've always been more in the background, but recently I've come to think there's [the potential for] a public voice – that an architect can actually be a public intellectual." Yiu cites Rem Koolhaas and Lars Nittve, the former executive director of Hong Kong's M+ museum, as case studies for her more recent public turn on design discourse and urbanism.
Yiu's driving obsession lies with the cultural landscape of her native Hong Kong. In 2000, she published 'Image Construction: Hong Kong since 1967–68' in Log journal, a key essay exploring Hong Kong's relationship to the wider Pearl River Delta and global networks. Her studies took her abroad to the US, first to Columbia University and then Princeton, where she was a post‑graduate student when she met Schuldenfrei at a Sophie Calle exhibition. They soon established an intellectual and romantic partnership (merci Sophie!), founding their practice in New York in 2005 before shifting to London, then Hong Kong in 2007 (where ESKYIU is now based). For Chinatown WORK (2006), an early art installation sited in an HSBC shopfront in Chinatown, New York, Yiu and Schuldenfrei mixed footage of the largely hidden workspaces of Lower Manhattan–based garment manufacturing with real‑time silhouettes of passers‑ by. The work was built on sustained research, dialogue and documentation of Chinatown workers.
Post 9/11, much local garment manufacturing went offshore to mainland China, and Yiu and Schuldenfrei wanted to examine the relationship between local and global forces and human experience within technological innovation. Yiu calls this work the foundation of ESKYIU in the way it focused on "public‑ness and the global complexities of our environment, whether physical, intellectual or conceptual".
Then, as now, Yiu is more interested in the architecture of ideas than mark‑making in glass and steel. Through ESKYIU and the Design Trust, Yiu is at the vanguard of a young breed of artists, designers and architects working to transform Hong Kong's perception of itself. Futures Studio, a pilot and flagship project of Design Trust, provides talented young architects and designers with mentorship from local and international luminaries (including Gary Chang, Stanley Wong, Mimi Hoang, Sam Jacob, Elizabeth Diller and Yiu herself). This year's Design Trust Futures Studio runs workshops until October, taking the theme 'Small is Meaningful' and prototyping future micro‑parks for Hong Kong. Of this process‑led, multi‑generational way of working, Yiu speaks with enthusiasm: "It's really legacy building and identity research – [it asks] who are we?"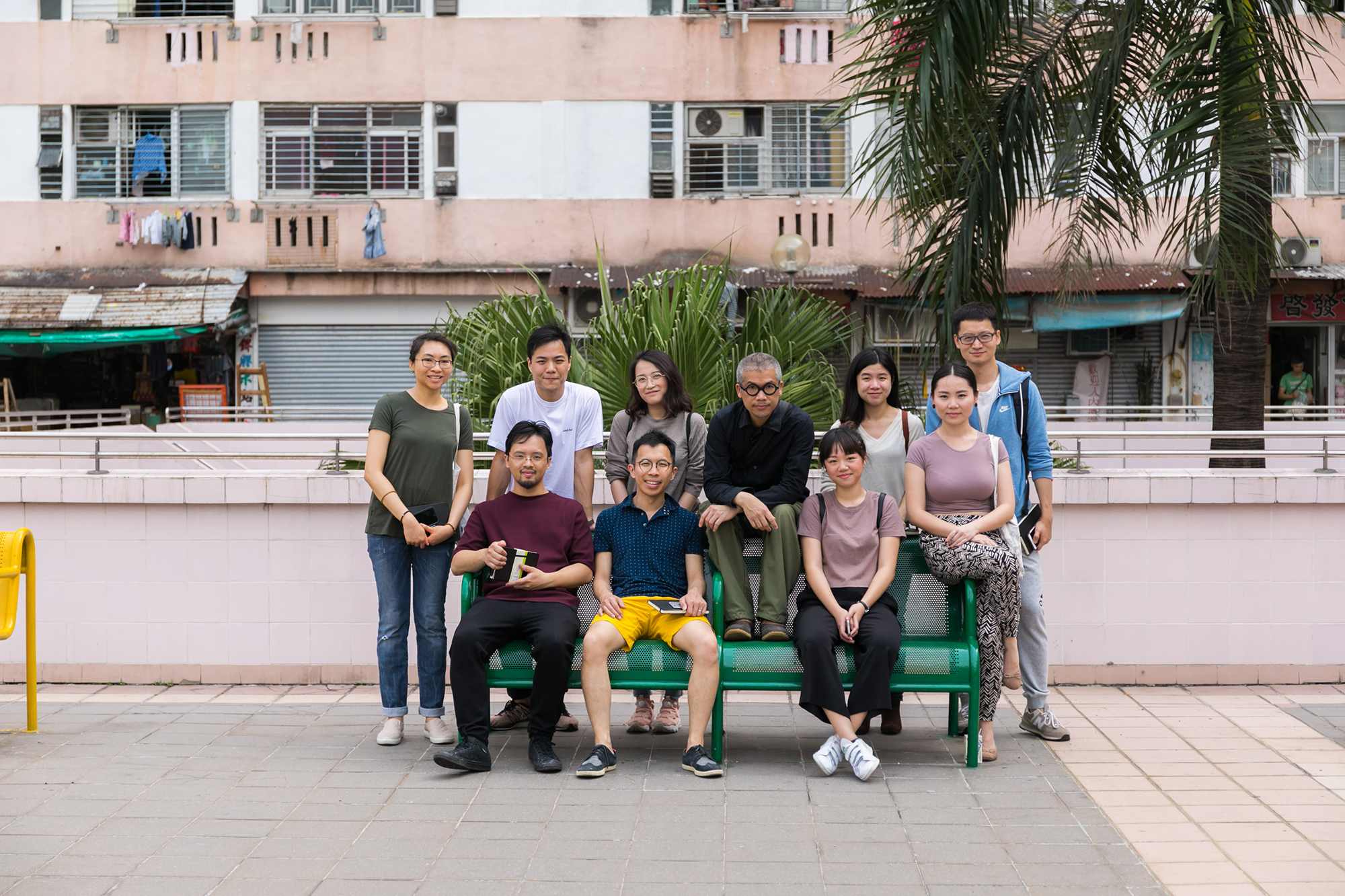 To Yiu, ideas and experimentation happen in the urban realm, not within the cloisters of academia; the neighbourhood is a real‑world laboratory for architects to shape the local identity within globalised culture and market forces. Yiu's uncle Dr Arthur van Langenberg is a key influence on her work – he is a medical doctor and long‑term guerrilla gardener who has published a book, Urban Gardening, on his experiences. Although Hong Kong contains one of the world's densest metropolises, about 75 percent of its land is countryside.
This defined split between super‑dense city and expansive parkland can be traced back to the 1895 British law that declared control over all local lands except territorial villages. Parts of Hong Kong Island and Kowloon grew densely urban and vertical, while others remained rural. ESKYIU's Urban Pastoral (2008) looked at the interplay between hyper‑density and agriculture and ecology, and was installed in the Hong Kong Pavilion for the 11th Venice Architecture Biennale. ESKYIU proposed a vertical landscape of firecracker plants, trellises and bauhinia flowers (a national emblem) and orange‑coloured planter boxes made from post‑consumer material containing eggplant, avocados, pak choi, snow peas, string beans and sweet potato. More recently, Industrial Forest (2013–ongoing) is a site‑specific work that installed artificial nature on the rooftop of Spring Workshop, a contemporary art space in Wong Chuk Hang, Hong Kong. Hundreds of thin metallic 'bamboo' poles act as an urban forest within the skyline, bending in the wind and monitoring air pollution through filaments.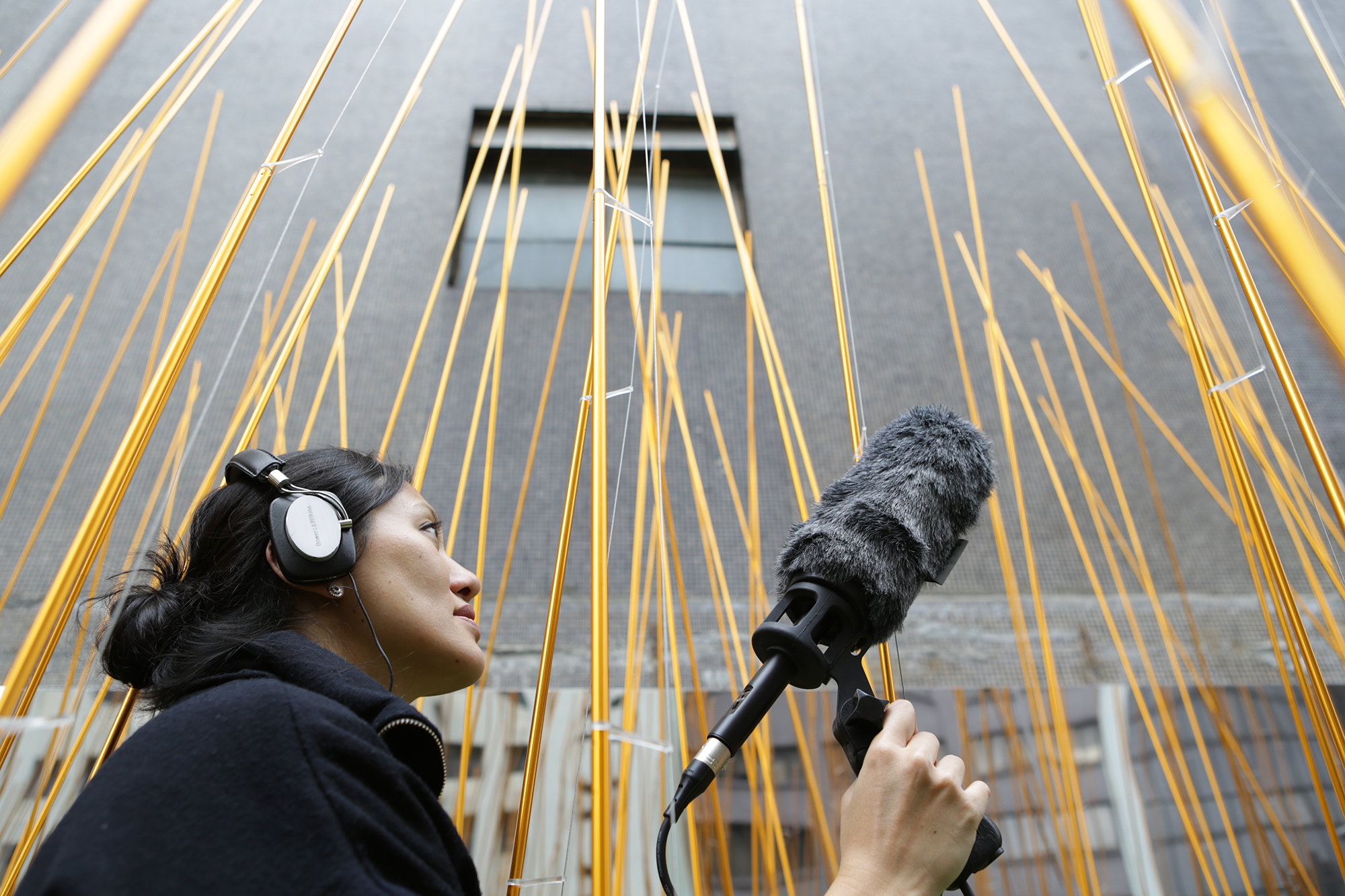 A pivotal project came in 2009, when Yiu and Schuldenfrei were commissioned to curate the Hong Kong component of the 2009 Hong Kong Shenzhen Bi‑City Biennale of Architecture and Urbanism (now the Bi‑City Biennale of Urbanism/Architecture, or UABB), which has brought international discourse and practice to the rapidly developing yet distinct cultures and skylines of the Pearl River Delta region since 2005. With only five months to conceptualise, curate, program and partly fundraise the major event, Yiu as chief curator came up with a deft theme: Bring Your Own Biennale, or BYOB. Yiu and her team's DIY‑spirited biennale called for "individual participation and networked collaboration" that was citizen‑ and city‑infrastructure‑led, a "real‑time user's manual" of what the metropolis could be. BYOB featured over 80 exhibitions and around 30 public events and discussions across 46,000 square metres of land, in and around a cardboard pavilion designed by Shigeru Ban. Highlights include Kacey Wong's Paddling Home, a 1.2 x 1.2 metre 'apartment block' floating on the sea, a comment on Hong Kong's prohibitively expensive housing market and cramped living quarters; an urban farming project for school children (Yiu found it "shocking" that due to their high‑rise lives, many kids had never touched soil until this event); and a convivial dinner, concert and dance event for over 2,000 elderly people.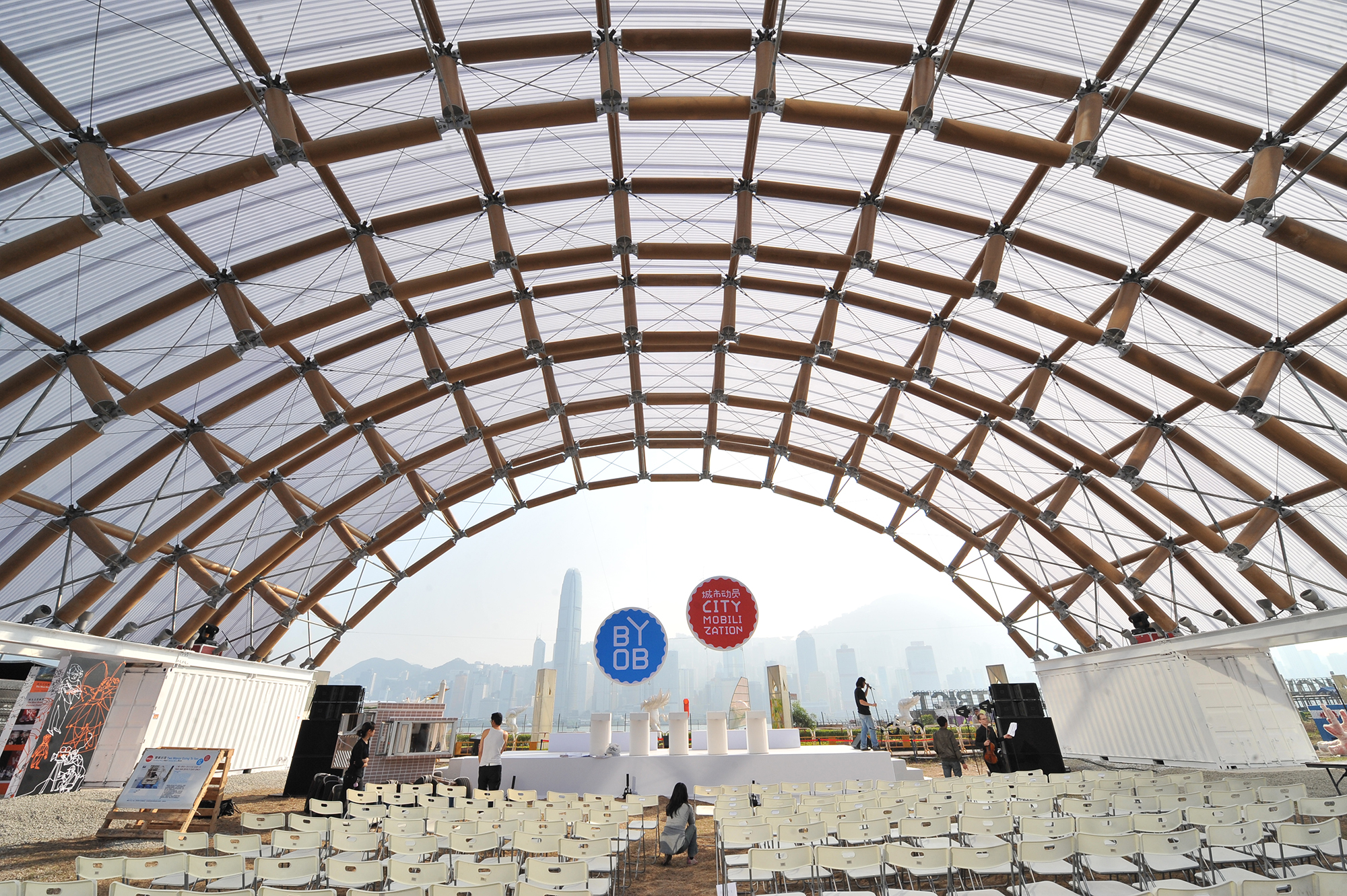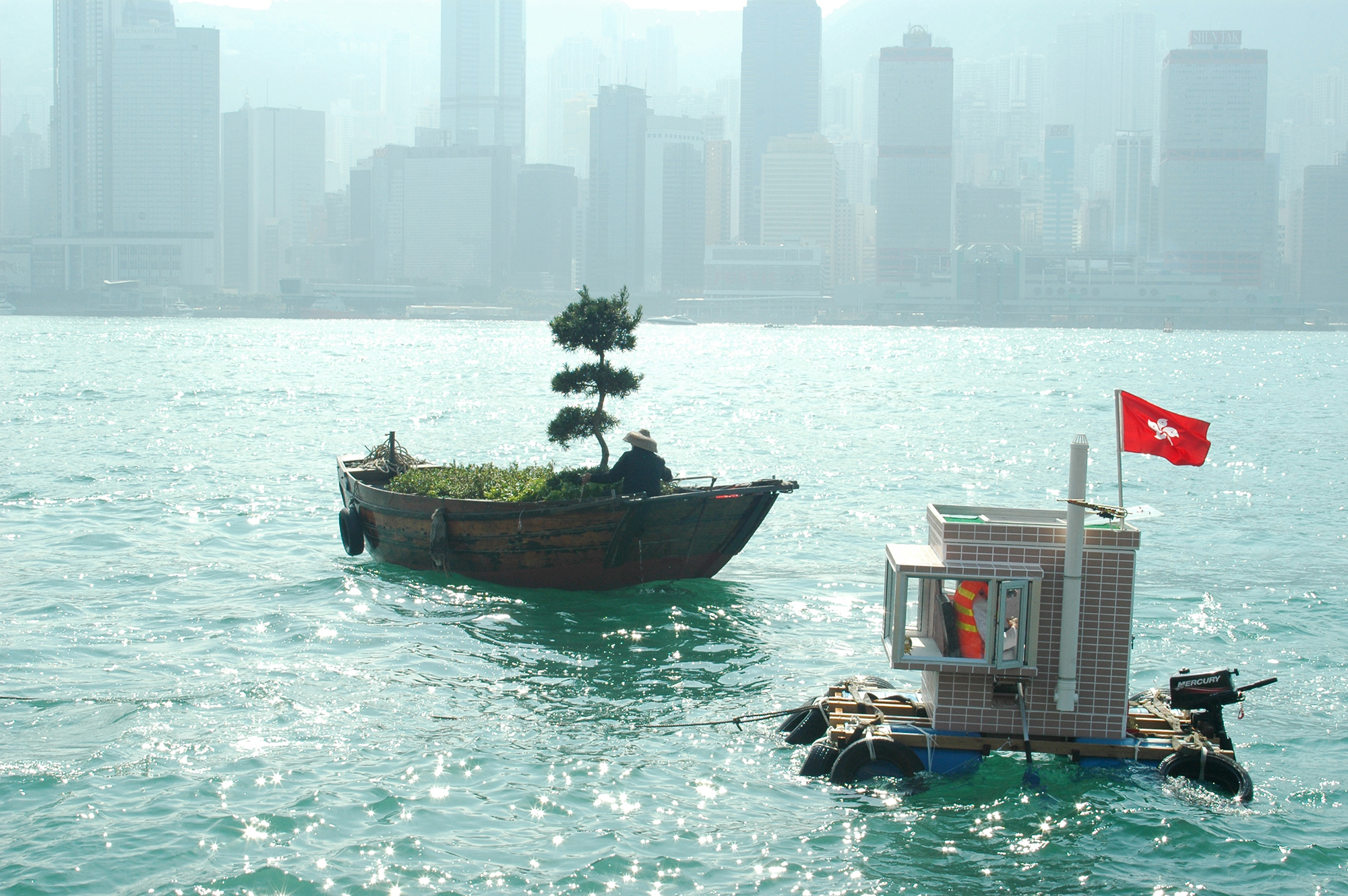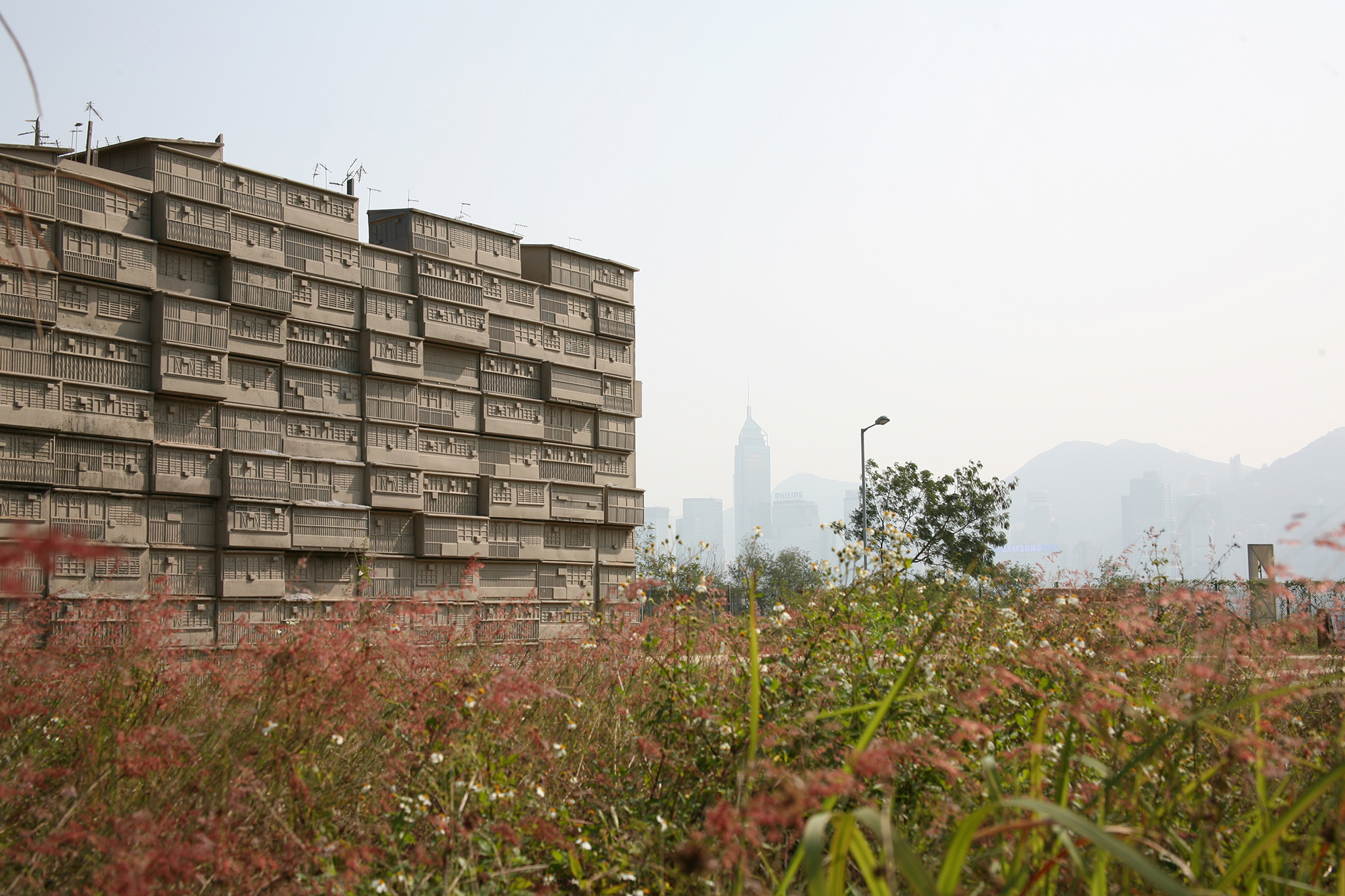 The Biennale's compressed timeline seems fitting in the context of Hong Kong's intense growth and density. With persistence, Yiu secured extra land on West Kowloon as the Biennale's location. The site had been fenced, overgrown and off‑limits to the public for over a decade – Yiu recalls falling for its post‑industrial "raw nature". Yiu and her team convinced the relevant government agencies to grant access to the site, then worked for months to bring the land and site up to grade, giving up their curators' fees to aid in this process. BYOB was iterative, lean and defiantly open, inviting the public alongside designers, artists and architects to participate in the regeneration and reclamation of West Kowloon and Hong Kong at large.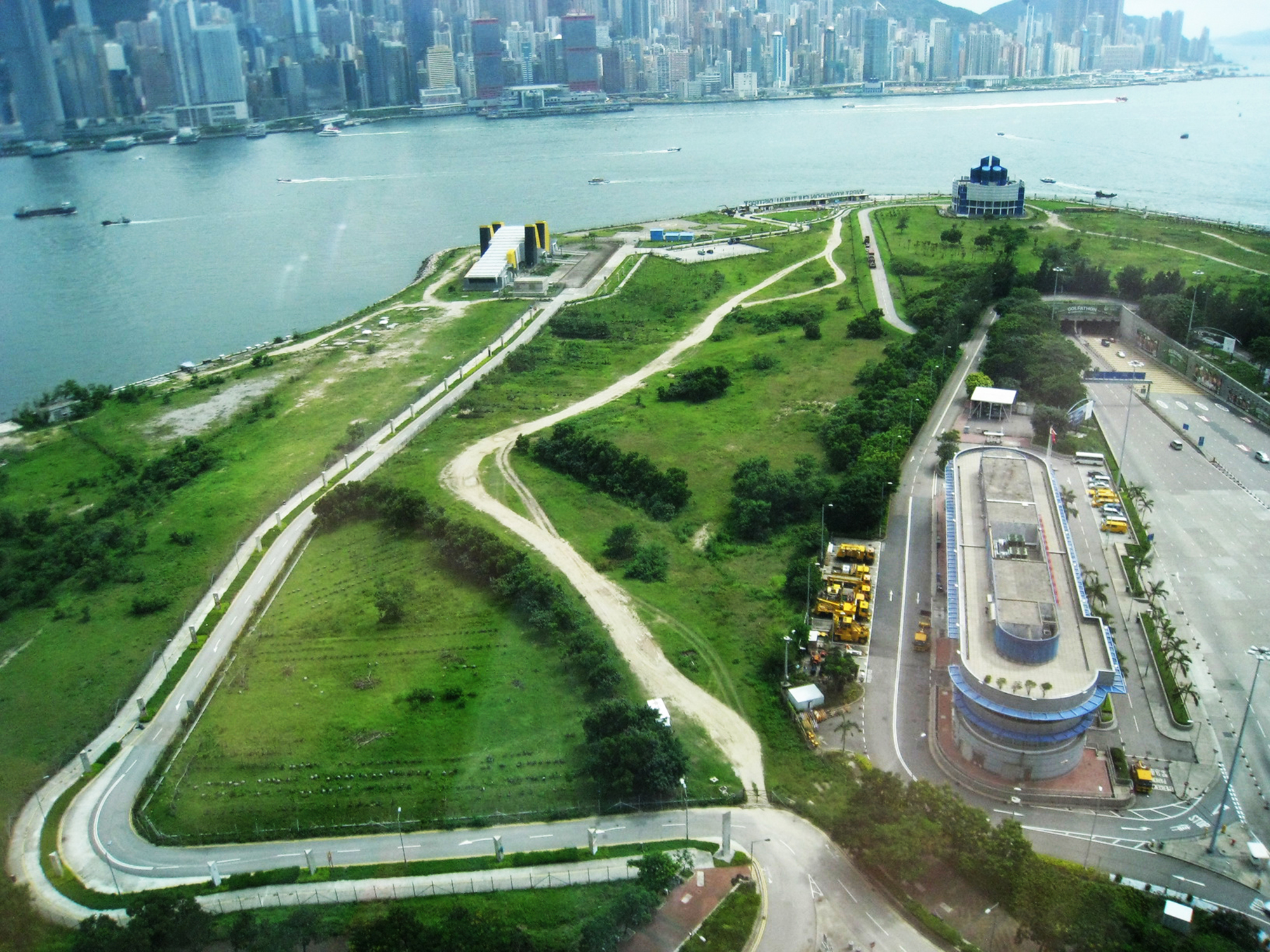 Since that time, West Kowloon's democratic turn is in question, with a Foster + Partners masterplan and the eagerly anticipated (but extremely delayed) Herzog & de Meuron–designed M+, due to open in 2019. West Kowloon Cultural District will eventually house 17 new cultural venues including the Xiqu Centre, a Chinese opera house designed by Bing Thom Architects (scheduled to open in 2018). I ask Yiu how she feels about this significant shift from the distributed, grassroots spirit of her biennale to this new atmosphere of art‑within‑ starchitecture. "I am hopeful, as M+ has a group of talented curators and a growing museum collection that is unique to Hong Kong and the region. There has also been already roving exhibitions and pop‑ups in the city relating to audience‑building and outreach to the larger public of Hong Kong, and local communities…"
This year, Hong Kong saw the 20th anniversary of its handover to China and the election of Carrie Lam Cheng Yuet‑ngor, its first female chief executive. Hong Kong's political autonomy and democracy – demonstrated in recent times through the Umbrella Movement and Occupy Central – faces uncertainty. While Yiu is cautious of what the future may hold for Hong Kong's creative community under Beijing's 'one country, two systems' principle, she notes that Carrie Lam has been an advocate for design and young people and, for now, there is still space for debate and public dialogue on design. And among her peers and community, there is a palpable sense of urgency and engagement in the potential for design to shape the future city for the better.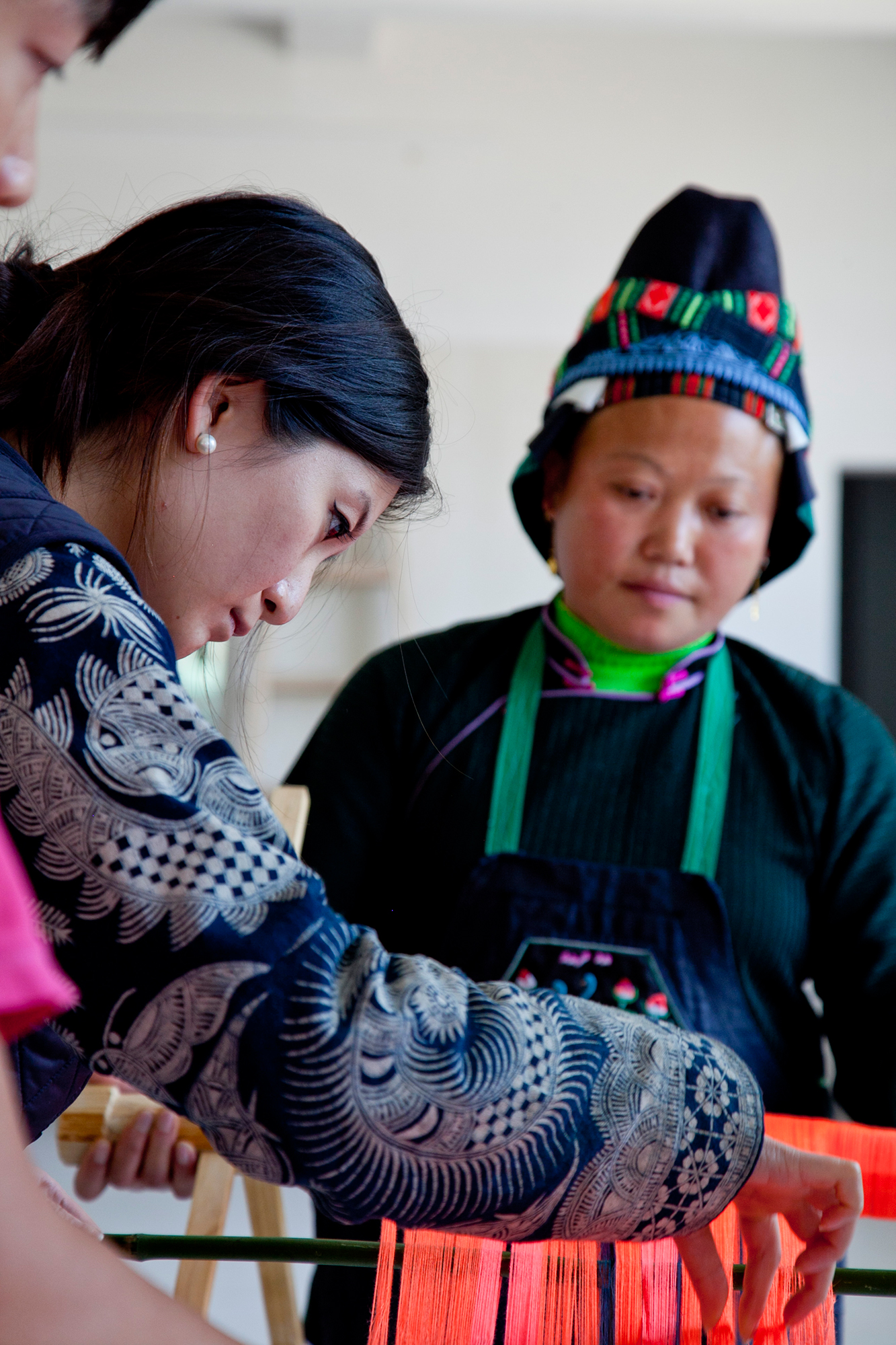 When I ask Yiu about the role of the architect today, she returns to the concept of the public intellectual: a strong communicator, fellow citizen and social glue. Long term, Yiu wants to enact a shift in focus from commerce to culture in Hong Kong: "From nurturing identities to rethinking our role in Hong Kong, not so much as a service financial industry centre, but as a powerful soft network of exchange, ideas, collaborations. There's so much we're trying to understand about the transformations of the city, or even just about technology. How do you harness that expertise and interest and build that into public knowledge or inspirational and educational exchange?"
This article originally appeared in Issue 8 of Assemble Papers, 'Metropolis.'. Thank you, Marisa Yiu, for taking the time to speak with us. Follow the work of Marisa Yiu over at ESKYIU – the design practice she shares with her husband and co-founder Eric Schuldenfrei.