Culture
Where on Earth? mix by Louise Terra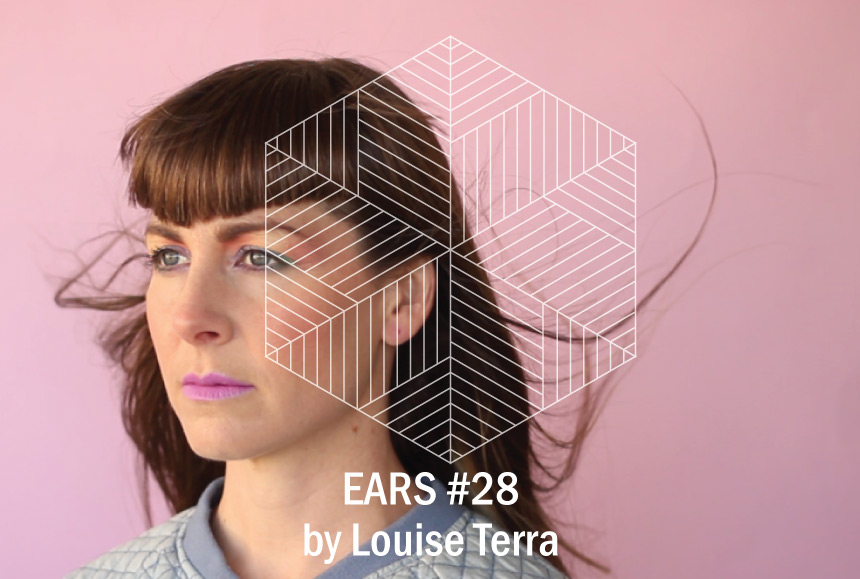 Aug 7, 2017
Fresh from a sonic tour of Eastern and Western Europe, Louise Terra of Sugar Fed Leopards has made us a mixtape: "This playlist talks to the ambient and hypnotic elements in electronic music that I love, with a mix of old European folk music and a few bombastic erratic rhythmic tracks, for impact."
Louise Terra is an electronic musician and producer. While her ethereal solo work marries dreamlike lyrics to electronic harmonies, you might know Louise better as Lemona Squeeze, one of six blazing members of Sugar Fed Leopards, high-concept band at the nexus of pop and disco. Recently returned from a trip around Europe, that took her from the female choirs of Bulgaria to the synthesisers of Rotterdam, Louise has made us a mixtape that collects some of the music discovered on her travels, as well as reflecting her current sonic fascinations:
"In July this year, I spent a week in Rotterdam at Worm studios, doing a residency in a recording studio full of vintage synthesisers. I added one of the tracks I made to this mix. I mostly recorded layers of my voice and synthesisers together through improvisations and really got into a trance working in that way. So this playlist talks to the ambient and hypnotic elements in electronic music that I love, with a mix of some old European folk music and a few bombastic erratic rhythmic tracks, for impact."
EARS #28: Where on Earth?, tracklisting:
0:00 Poustoto Loudo I Mlado – Bulgarka Vocal Trio
5:25 Sgoraet (Burning Down) – Kedr Livanskiy
9:27 Mirrina – Rosa Balistreri
12:40 Village Voice – Michal Turtle
16:35 Marina Fauna – V.D.B. Joel & Marc Monsen
18:52 Gestures – Hiele
22:15 Ground Bones – Louise Terra
27:10 Futuro – Matteo Vallicelli
29:36 Shivas Dance – Suzanne Doucet & Christian Buehner
33:16 Ox Hill – Hyde
AP: What is your favourite city in the world?
Just recently I visited Copenhagen and it really excited me. It was contained, yet dense. It has your usual historic European buildings, but the draw of the city for me was the emphasis on arts and culture, green space and progressive politics. Christiania for example – it may not be perfect, but it is a mind-blowing model, for an Australian like me, of what an almost five-decade-old self-governing community, maintaining legal sovereignty within a larger developed city, looks like.
I also really enjoyed the rivers and canals, how the boating culture and ports intersected with the city. I stayed in Nørborro, which is really culturally diverse and working-class, but there are bars and cafés tucked around corners. That reminded me a bit of Melbourne. I also rate Copenhagen very highly on their easy public transport system and for making bikes lanes all over the city.
AP: What is your favourite building?
One of the most memorable 'buildings' I have visited has been Park Güell in Barcelona designed by Gaudí. The lack of square spaces. The feeling of outside spilling inside throughout the spaces.The liberating terrace that looked out over Barcelona. It was so inspiring and rule breaking. It was unreal.
AP: If there were no practical constraints, where would you live?
So many places! I've always dreamt of living in a national park in New Zealand, between the coast and a hot spring. I would bath there every day. I would walk a lot and get lost. I would have a recording studio and write music and make art. I'd live with other people. I'd probably become more of a weirdo.
AP: What is, to you, the culture of living closer together?
Less focus on private ownership of property. People setting up housing co-ops. Intentional communities. Big silly sleepovers. Expanded family and intimate relationship models. Difference celebrated as an art of living together.
A big thanks to Louise for preparing this sonic journey for us. Be sure to check out her other tunes, as well as the infinite high-concept joy that is Sugar Fed Leopards.