Culture
Braised chicken with root vegetables is the perfect comfort food

Jul 20, 2017
This dish is our weekday go-to comfort food that can be made with very simple ingredients and not a lot of time or effort. Our friends cooked us a similar dish on our last trip to Japan and I'm completely hooked. The chicken is braised with onion, carrots and potatoes in a lightly perfumed broth until they are tender and sweet. It is home-style food and I love it dearly.
Making your own dashi (stock) creates a wonderfully smoky base for the braise and only takes a few minutes. If you can't get your hands on dried bonito flakes, simply use water instead. You can also vary the vegetables depending on the season – sweet potatoes, sturdy greens and snap peas or beans would work well too.
Serves 4
1/4 cup bonito flakes
650g skinless chicken thigh fillets
1tbsp vegetable oil
2 brown onions
2 carrots
2 waxy potatoes, such as Nicola
1 tbsp brown sugar
1/4 cup soy sauce
1/4 cup mirin
1/4 cup saké
Sea salt
Mizuna to serve, optional
Steamed rice to serve
Method
In a small pot, bring 250ml water to a boil over a medium heat. Add in the bonito flakes and allow them to simmer for 5 minutes. Drain the liquid, which is now dashi, through a sieve, reserving the dashi for the chicken and keeping the bonito flakes for another use (they can be kept in the fridge and then simmered to make stock once more before being discarded). Set the dashi aside while you prepare the other ingredients.
Cut the chicken into large pieces: around 3cm. Heat the oil in a large deep-sided pan over a high heat and brown the chicken on all sides.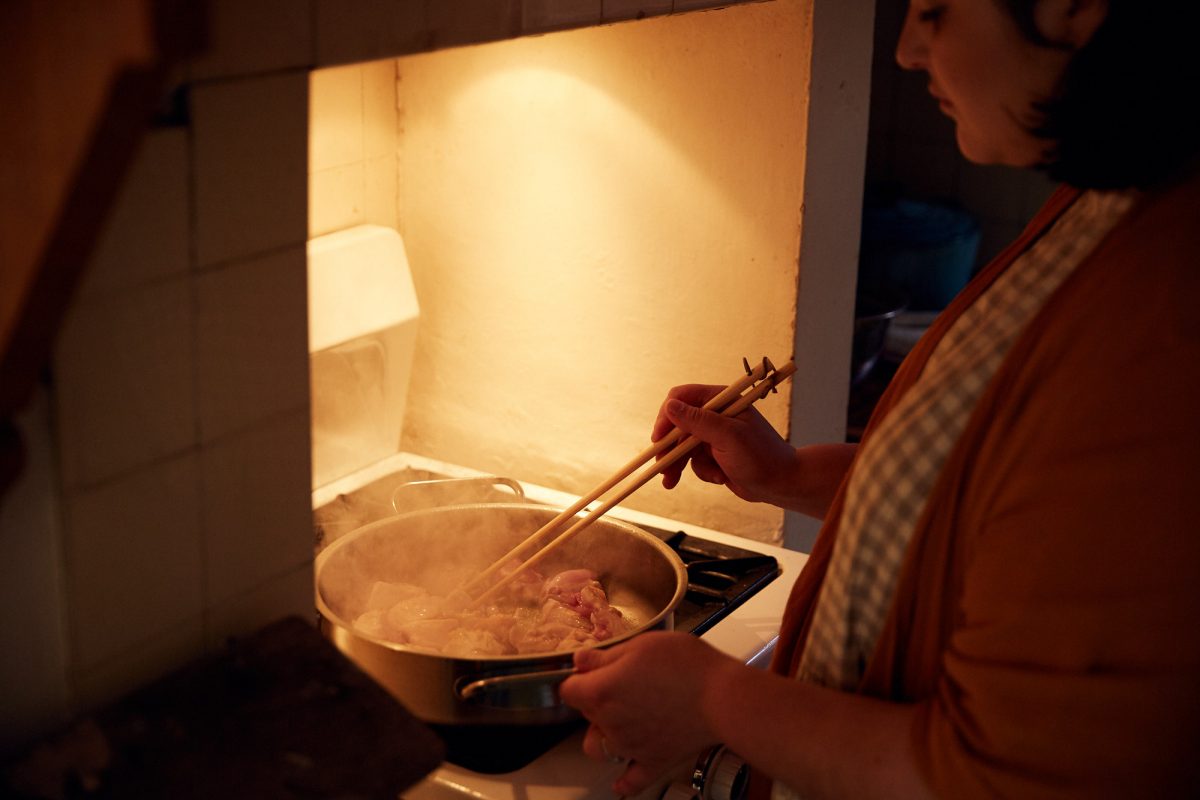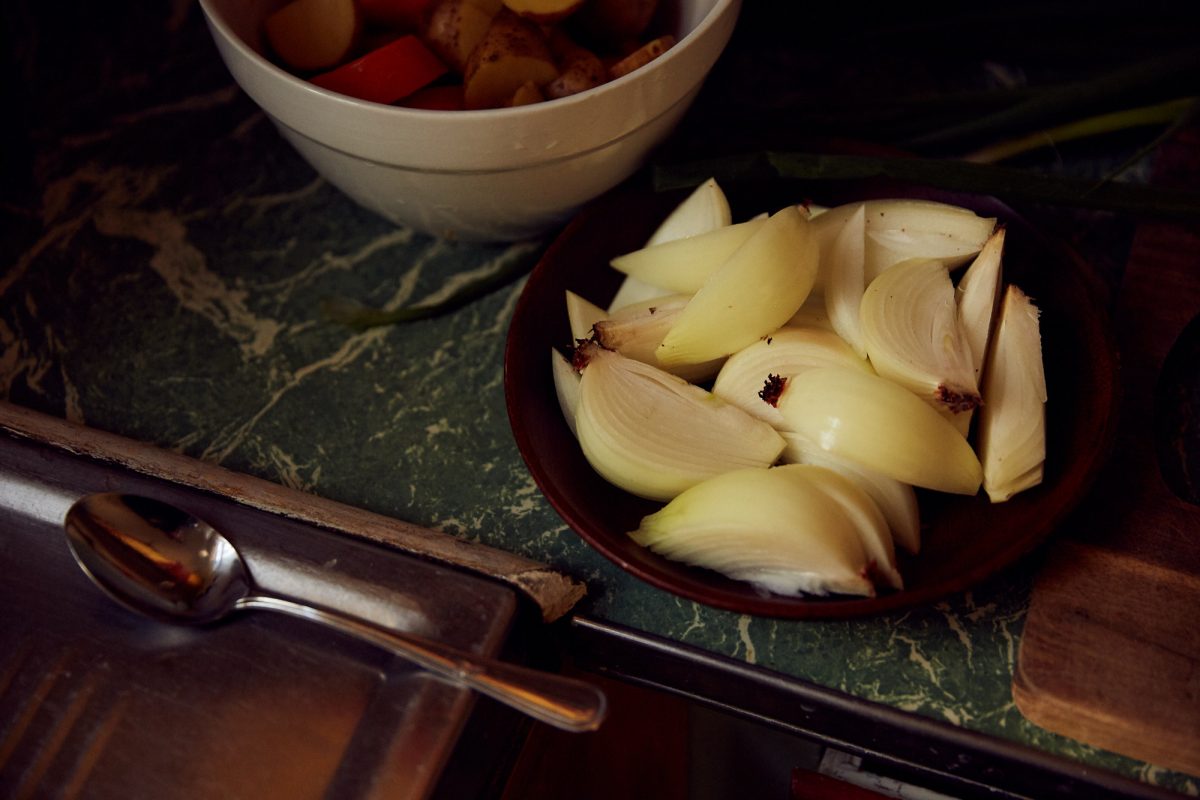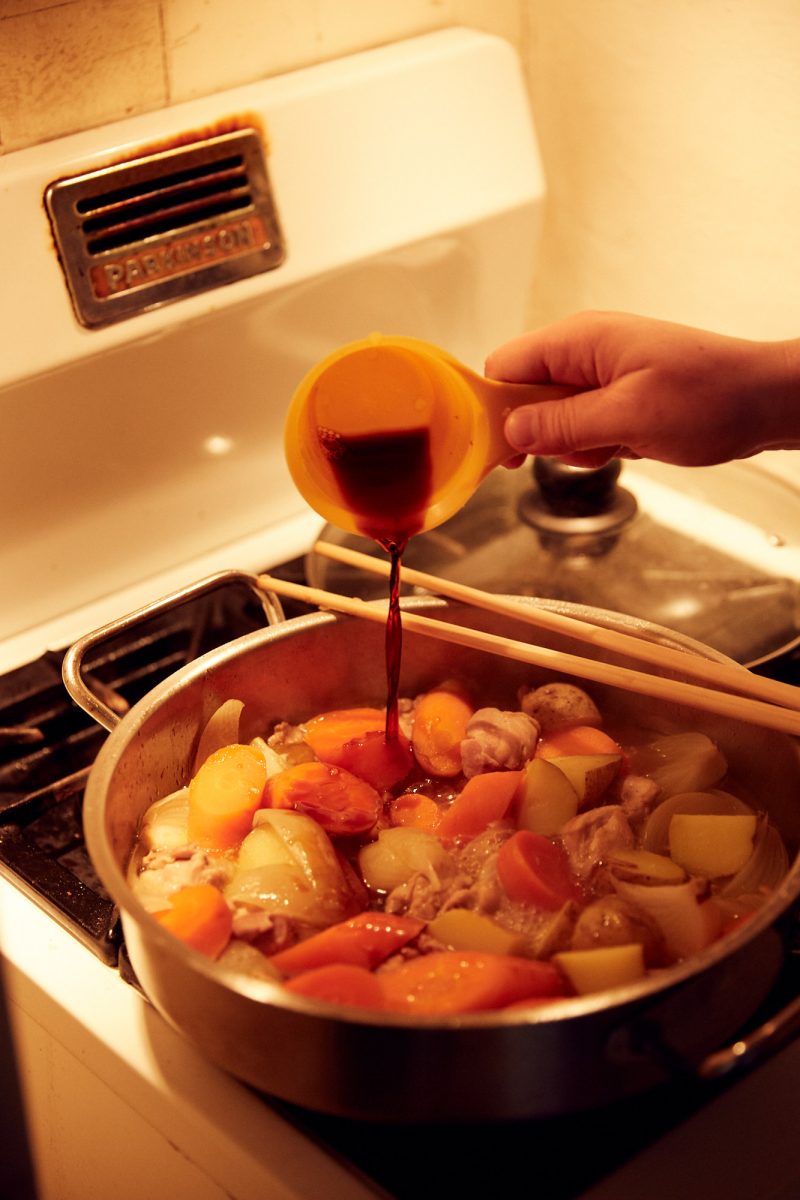 Meanwhile peel the onions and cut each of them into quarters. Top and tail the carrots and chop them into large pieces, along with the potatoes.
When the chicken is nice and golden, add in the onions and stir to coat, cooking them for 1-2 minutes or until slightly softened. Now nestle in the carrots and potatoes and pour over the dashi stock that you made earlier. Reduce the heat to medium, cover with a lid and allow to simmer for 10 minutes.
Remove the lid and sprinkle in the sugar, followed by the soy, mirin and saké.
Stir so that everything is well coated. Cover with a lid, one slightly smaller than the pot this time, if you have one, so it sits directly on the braised chicken and vegetables. This will give the braise a more intense flavour and allow the chicken and vegetables to take in maximum flavour. Simmer for 15-20 minutes or until the chicken and vegetables are tender. Check for salt and sugar and season accordingly. Scatter with mizuna, if using, and serve with steamed rice.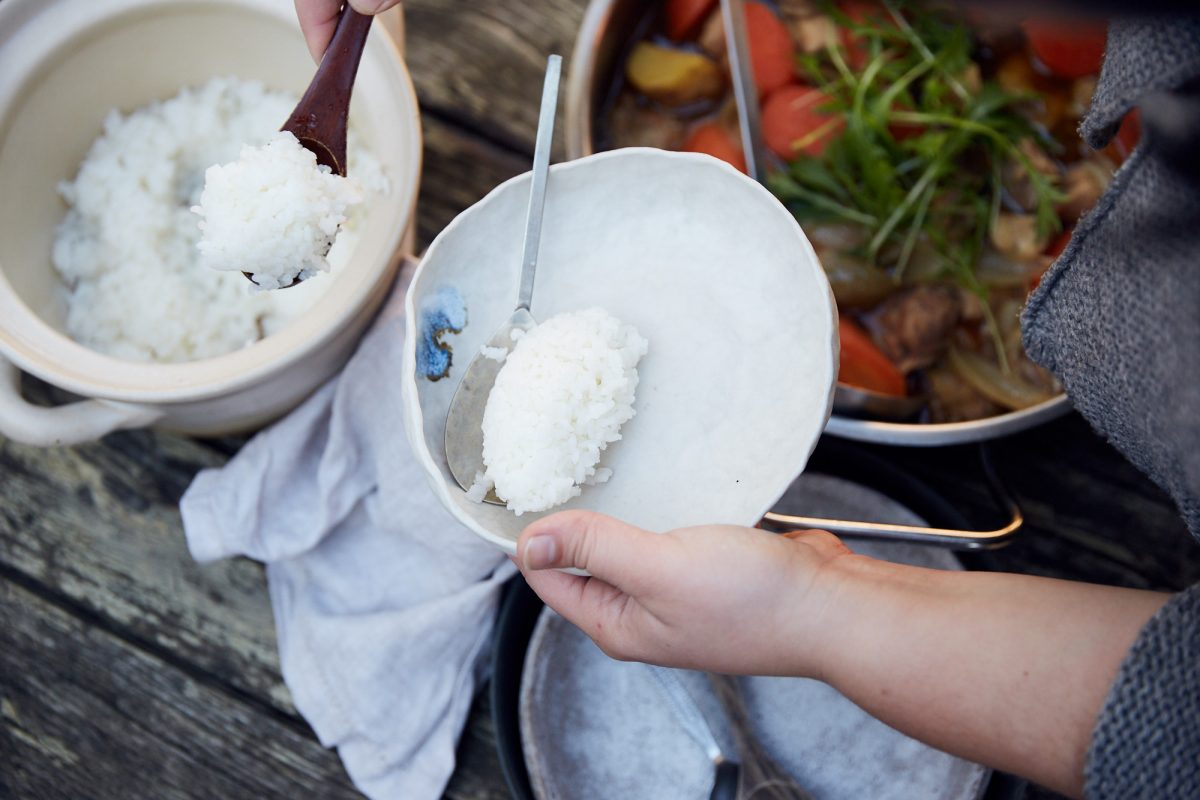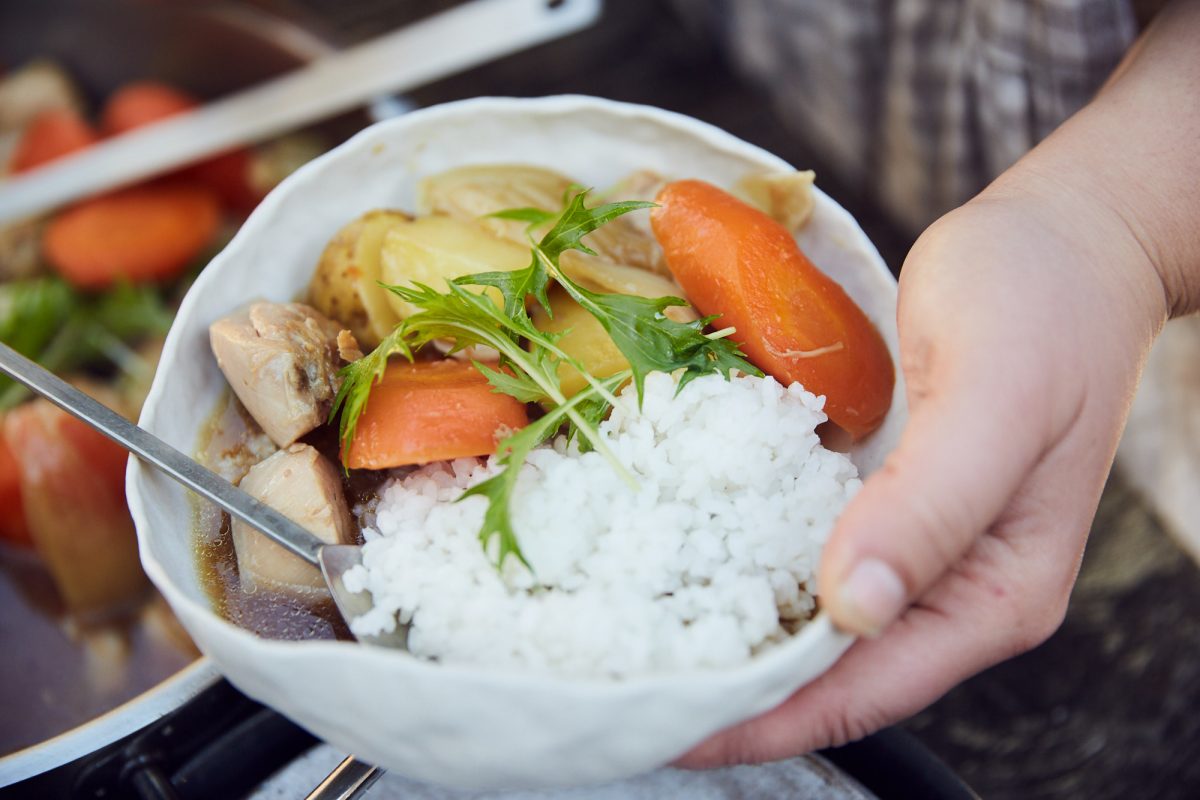 Many thanks to Julia for sharing with us yet another delicious recipe for a hand-crafted, slow-cooked meal, that brings Asian traditions and a deft Mediterranean touch to a Melbourne kitchen. Recipes from Julia's mega-popular blog OSTRO are about to come out as a book, and we couldn't be more excited! Head over to Readings to pre-order. All photos by Tom Ross.