Impact
STREAT: Goodness in every drop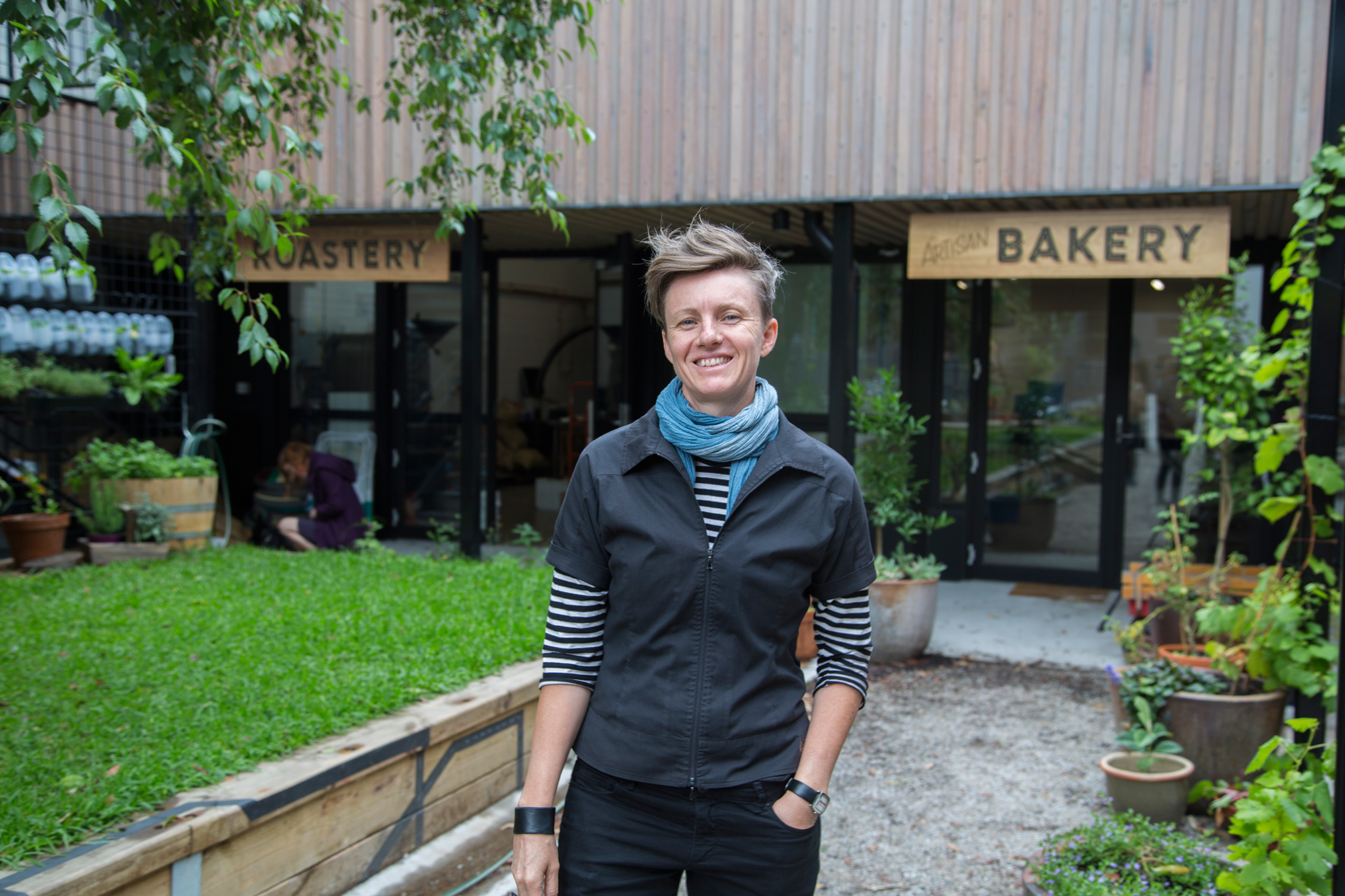 Jun 2, 2017
In June 2016, the City of Melbourne's biennial Street Count recorded 247 rough sleepers in its vicinity – a 74 per cent increase since 2014. This disturbing statistic is only the tip of the iceberg in Victoria, with homelessness rates on the rise across the region in recent years. (The 2011 Census reported a 20 per cent increase in Victorian homelessness since 2006, with 2016 Census results set for release later this month.) In February 2017, the Victorian government announced a $1-billion four-year investment aimed at increasing social housing stock for the 33,000 people currently sitting on waitlists, and to encourage the private and philanthropic sectors to build social housing and offer subsidised rent to those in need. While viewed optimistically by many, this news came only days after City of Melbourne councillors controversially voted to alter language in a CBD camping by-law – effectively outlawing rough sleeping. Amid the dark realities of homelessness in Australia are numerous organisations and agencies fighting to curb rising displacement levels in the inner-city and beyond. STREAT is one of those organisations.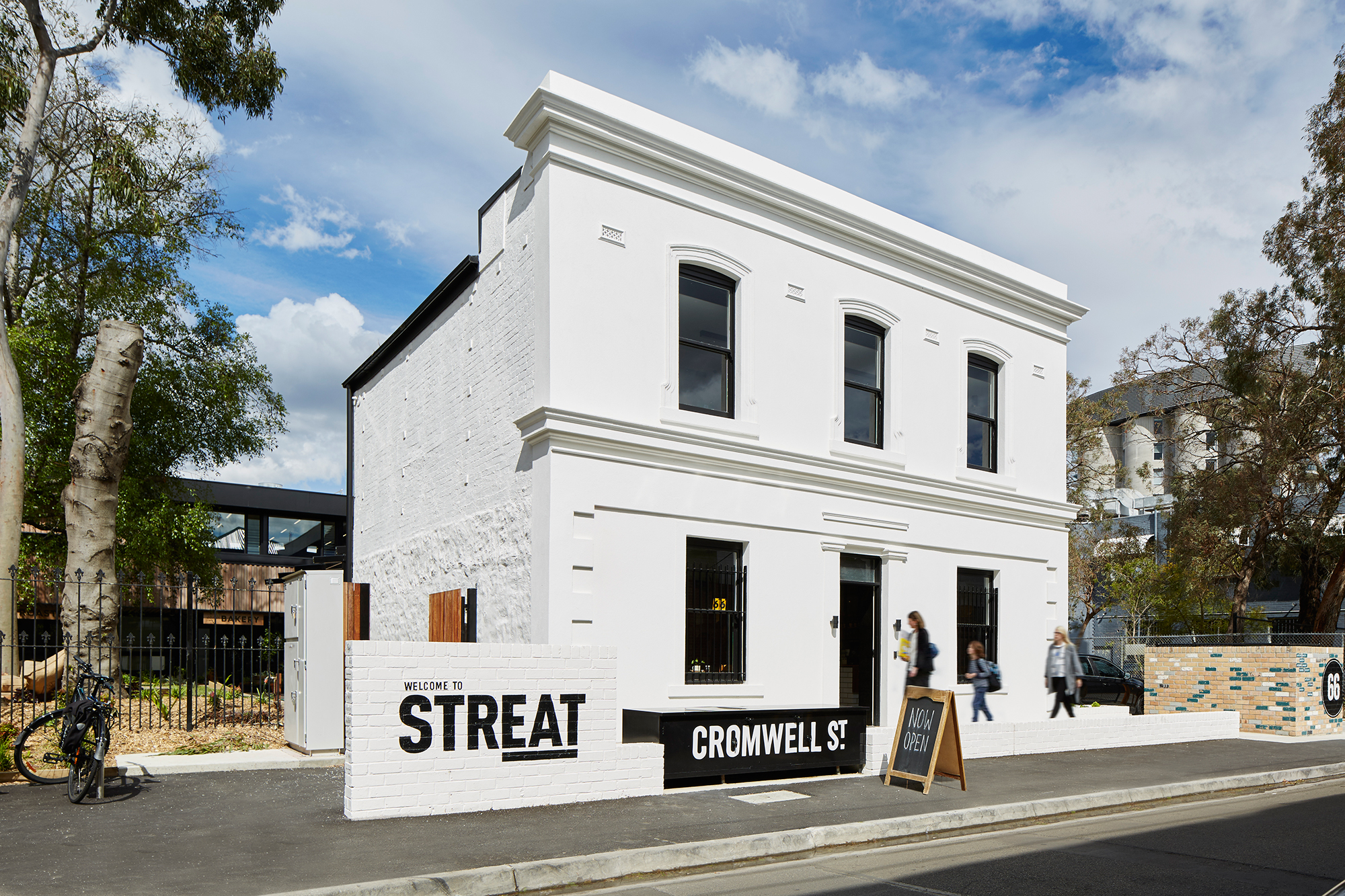 Founded in 2009 by scientist-turned-social entrepreneur Bec Scott and her partner Kate Barrelle (a clinical psychologist), STREAT has made a name for itself as a social enterprise that works with homeless and at-risk youth to introduce a sense of belonging through personal and professional development in a hospitality setting. (You only have to look at the numbers to understand the focus on youth: According to a 2014 Swinburne University study, nearly half of Australia's homeless population are aged under 25.) The idea came to the pair after having worked at a similar initiative in Vietnam, KOTO, where Bec was vice-president. In its formative years, STREAT operated several outdoor food and coffee carts, but in 2012 attracted $300,000 in social investment capital to fund the growth of the not-for-profit social enterprise – enabling its eventual move into bricks-and-mortar cafes and coffee roasting.
STREAT's latest chapter saw September 2016 opening of their new cafe-cum-headquarters at Collingwood's Cromwell Manor, generously and strategically gifted to STREAT in 2013 by Flight Centre founding partner Geoff Harris – a key mentor for the business and a passionate advocate for social enterprises. It was the perfect site to meet STREAT's set of diverse needs, with enough space to house a youth training facility, expand the coffee roastery and add an artisan bakery, café kitchen, catering operation and large outdoor deck and garden. "This was a building we saw on the very first day [of searching] and we fell in love with it – particularly because it had its own history and wasn't just a boring old warehouse," says Bec.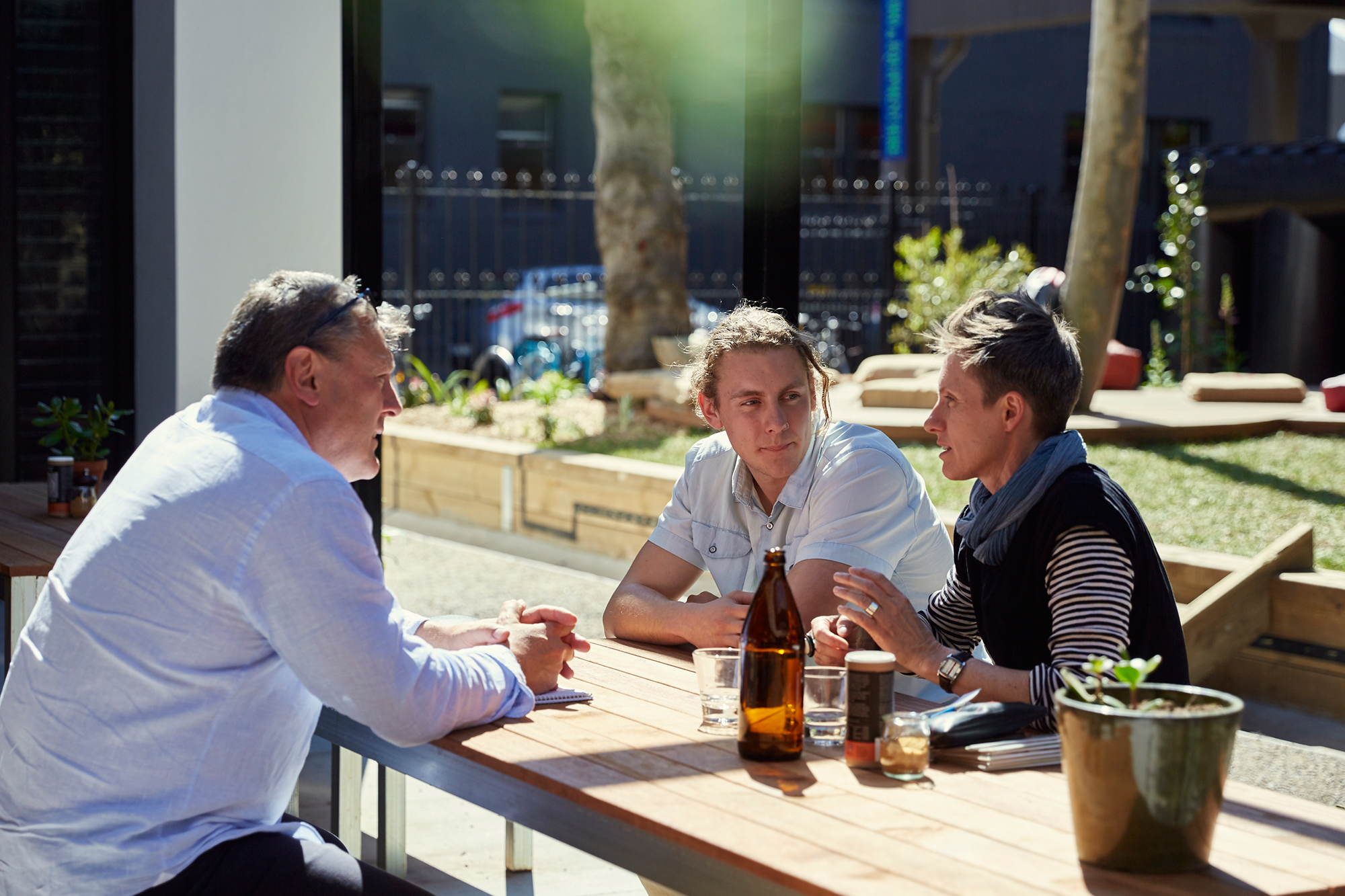 There's no shortage of history at Cromwell Manor, which originally opened in 1869 as the Bath & Bristol Hotel. (Bec says it had a reputation as one of the "dodgiest pubs in Collingwood".) After a local reverend successfully campaigned to close down the pub for flouting Sunday liquor laws, the Manor became a residence for local painter Harry Smith. Over the decades to follow, it would house an illegal massage parlour, numerous pubs and – most recently – a brothel, Cromwell Heights, the owners of which suddenly abandoned the premises in 2012, leaving behind its gaudy themed decor fully intact. (In October 2013, the untouched space became the focus of Manorisms, an exhibition by RMIT in partnership with STREAT). Sitting in the new courtyard, Bec speaks of the future she visualises for the ever-evolving site, which will eventually become overrun by plant life, "enclosed like an arboretum".
The benefits of the new site are already palpable, with the business becoming 70 per cent self-sufficient since opening Cromwell Street's doors. This level of self-reliance, says Bec, means STREAT can not only sidestep funding hurdles, but also triple the number of youth it can assist. Bec describes STREAT as a "totally integrated" social enterprise, which enables it to work directly and holistically with trainees. "For us, integration was really critical because it means you're getting real skills, but in a highly supportive environment".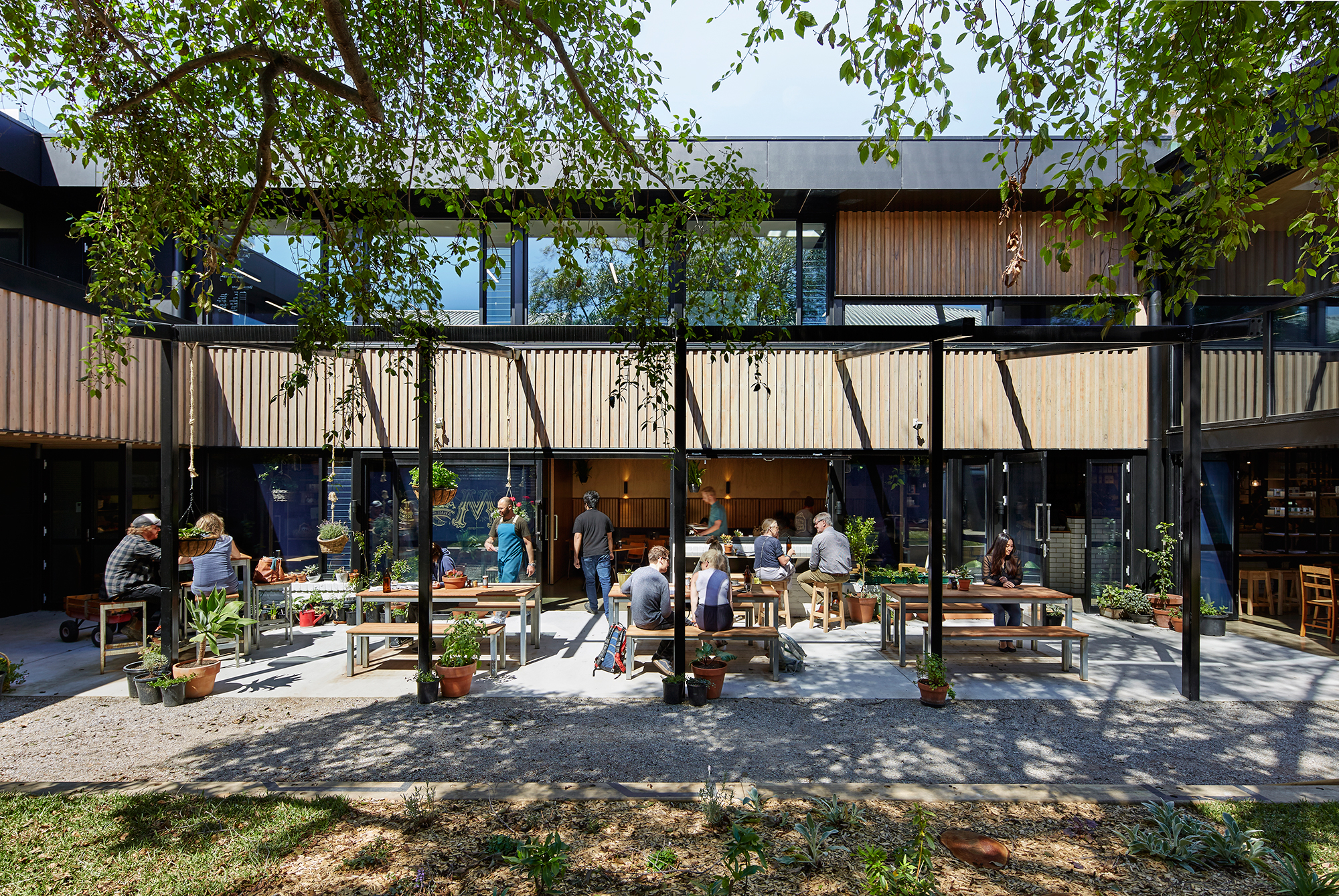 STREAT also employs its own team of psychologists, youth specialists and social workers, all of whom work from the Collingwood HQ. Bec says STREAT strives to create a flexible work environment for its trainees, scheduling their work and learning commitments around meetings for vital services. This relatively simple measure allows trainees the opportunity to find appropriate housing and to attend court dates and detox centres – something struggling youth aren't usually afforded in fast-paced workplaces where personal issues are often neglected or ignored.
"It's not uncommon for us to have a young person come to STREAT with, say, 10 to 12 agencies that they're already involved with. They might go to one for housing, one for mental health, one for their legal issues if they're coming out of prison, and another for detox," explains Bec. "There can be so many people and organisations in the constellation that are trying to support a young person – but often that's part of the problem."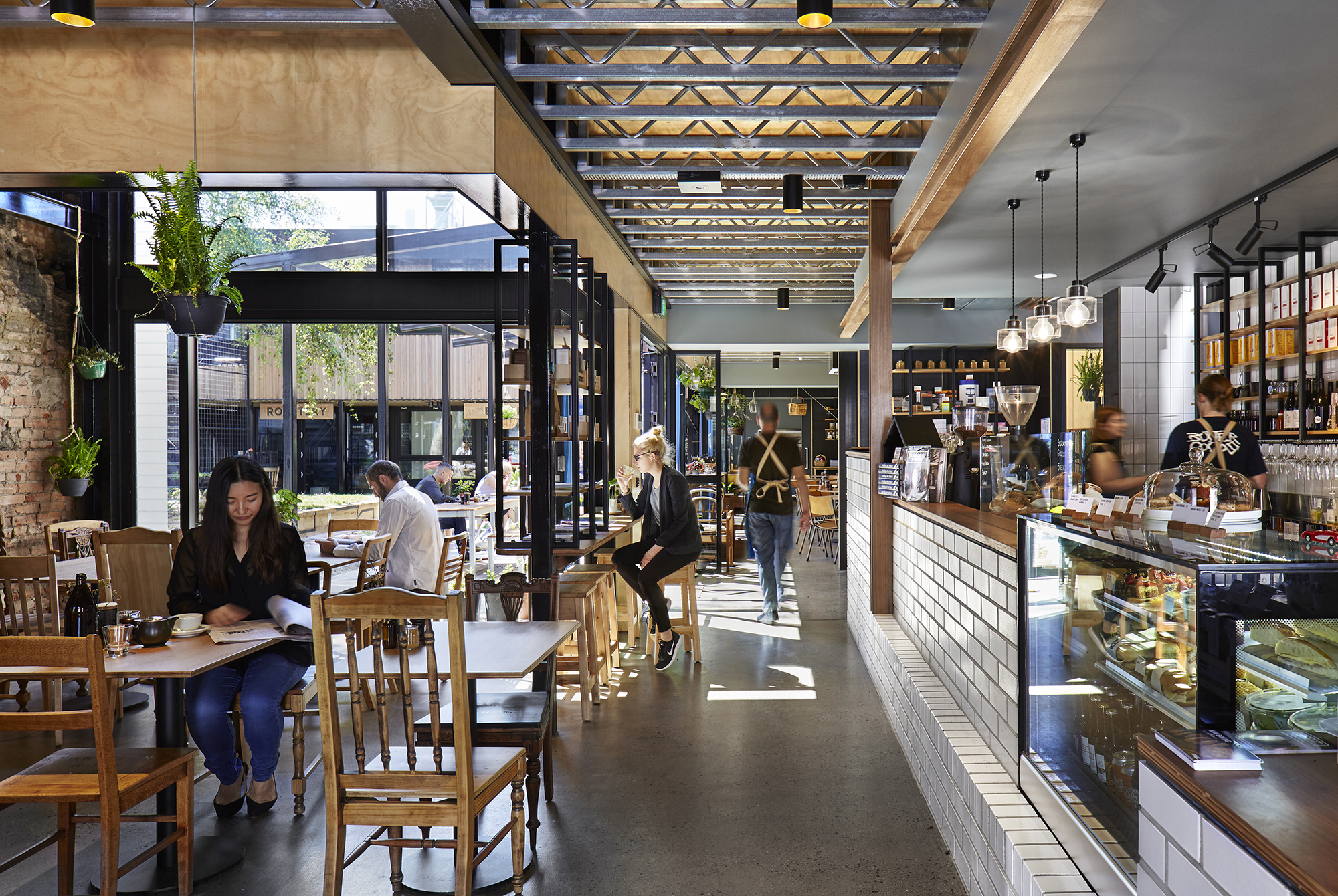 Less than a year after the opening of the Cromwell site, Bec and her staff are already looking for the next location. With a recent increase in people from greater Melbourne approaching STREAT for assistance, Bec says the business wants to be present where demand is greatest. After commissioning non-profit consulting firm Social Ventures Australia to map disadvantaged youth across every Victorian municipality, a substantial concentration of struggling young people in Dandenong – 30 kilometres southeast of Melbourne's CBD – became clear.
"Originally we'd planned to be [in Dandenong] about five years from now, but we're biting the bullet and are trying to be there within three," says Bec. "An ideal world for these sorts of services is to have young people accessing all the support they need within their own community. That community is where they've been raised and where their support networks, peers and family often are too."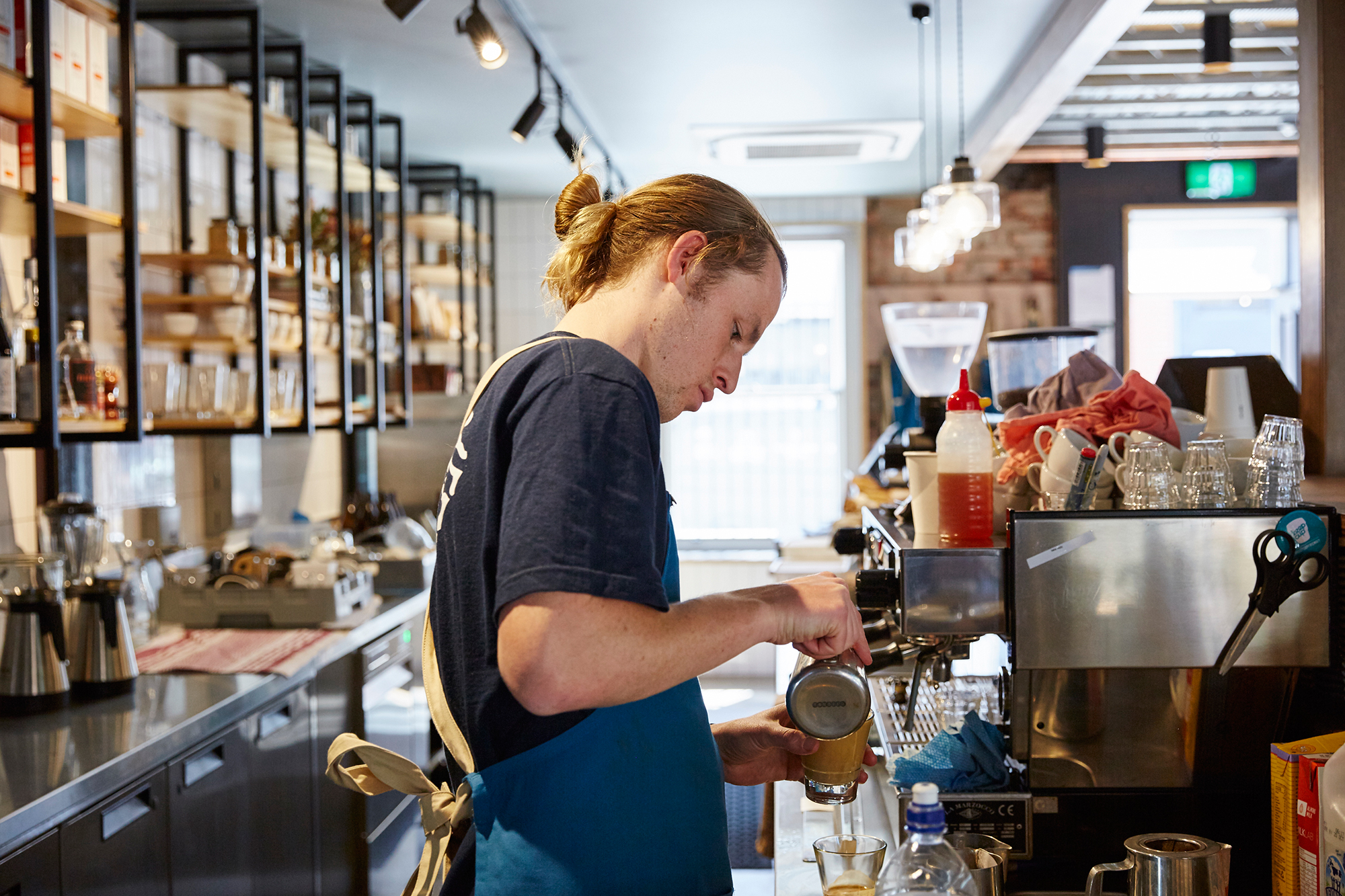 While many consider 'typical' homeless people to be older men, Bec says the true majority in Australia is children, young people and mums who are often escaping domestic violence and require permanent solutions. "The worst thing you can do is just move people to somewhere else where they'll be far more vulnerable. We need more beds, greater safety and more crisis staff. But we also need housing to be not just for one or two nights."
With STREAT finding financial security and proving increased scalability, this year one focus is on promoting STREAT's green strategies and further decreasing its own food and packaging footprint. Bec wants "as much goodness as possible" in every droplet of their coffee – an attitude that sees the business incorporate at least 13 other social enterprises and B-Corporations into its supply chain, from Thankyou hand wash and Who Gives A Crap toilet paper to fruit and veg from fresh produce wholesaler Spade & Barrow and alcohol from Kooks, Goodwill Wine, and The Good Beer Co.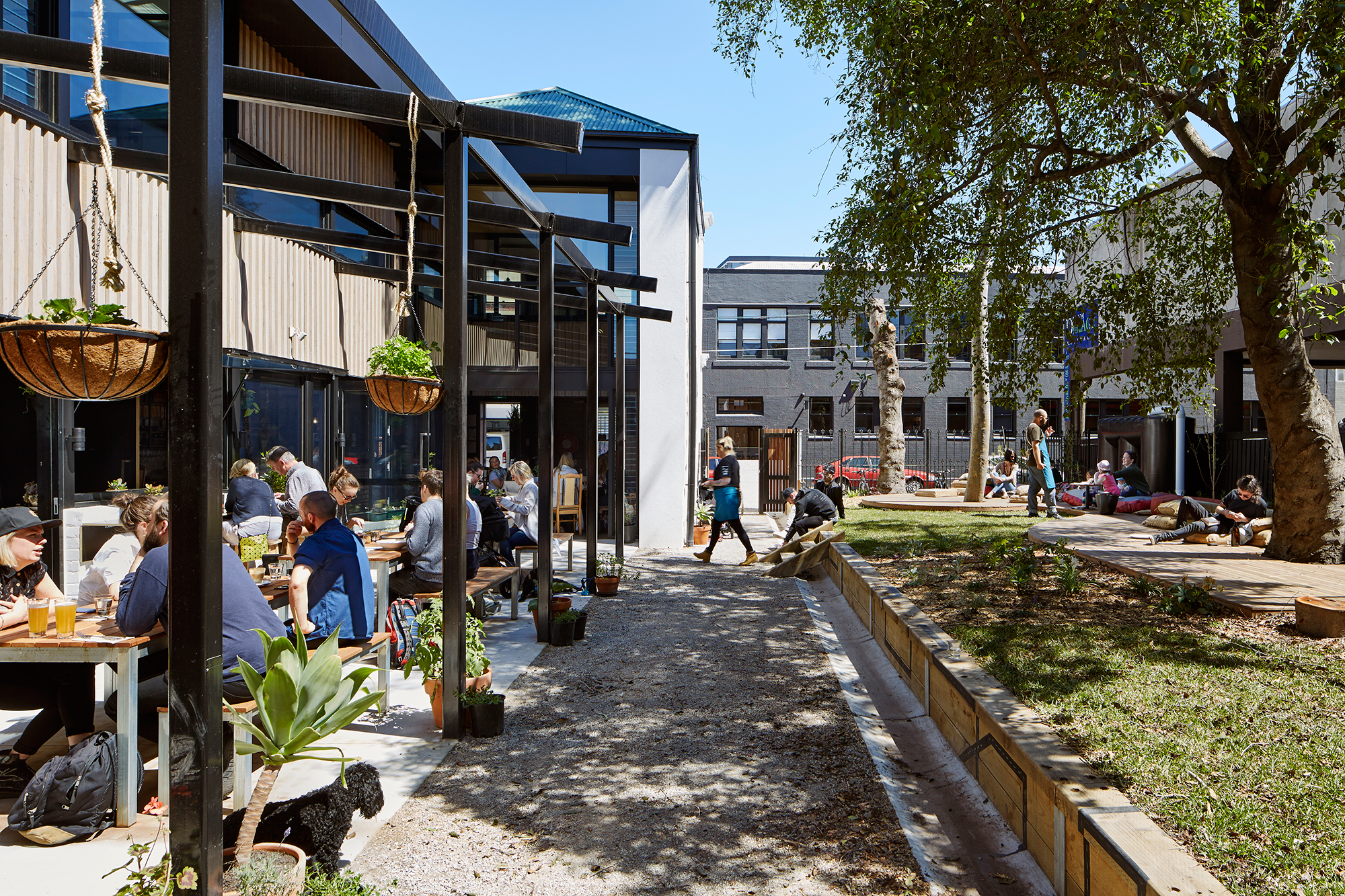 As STREAT enters its eighth year in operation, Bec and her growing team are as committed as ever to helping youth access the services they desperately need. So far the organisation has helped over 800 young people, most of whom have gone on to find stable employment. But Bec is under no illusion that their work is done, adding that there are still tens of thousands that need help.
"I'm very realistic about the fact that we're just done this tiny, tiny drop in the ocean – and that ocean is very big and very deep. I just want STREAT to keep committing to doing as much good as possible and keep building enterprises to be part of that solution. We're just getting started."
Thanks to local hero Bec Scott for taking the time to chat, and to our former editorial assistant & professional word-weaver Hudson Brown for penning this piece. You can spot us in the line for coffee at STREAT Collingwood most weekdays, but to find out more about the wonderful work of our dear neighbours, head on over to streat.com.au.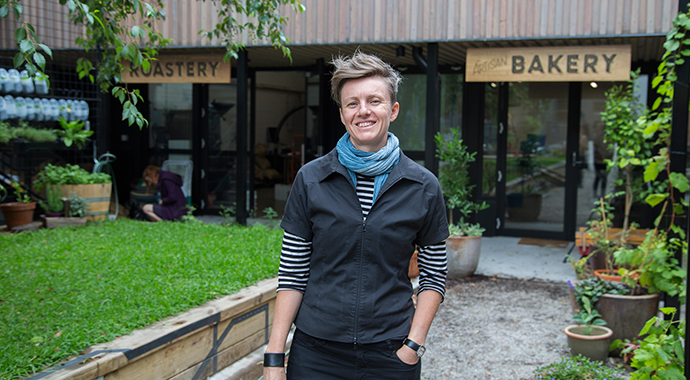 STREAT co-founder Bec Scott. Photo by Sara Savage.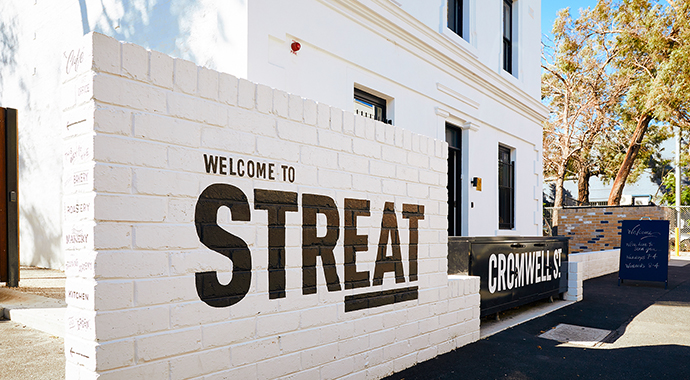 Photo by Alice Hutchison.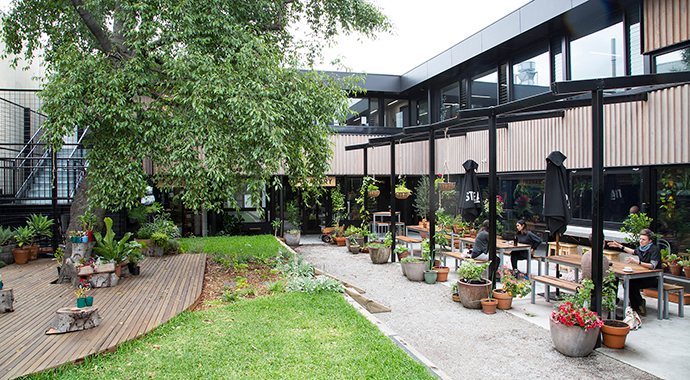 Photo by Alice Hutchison.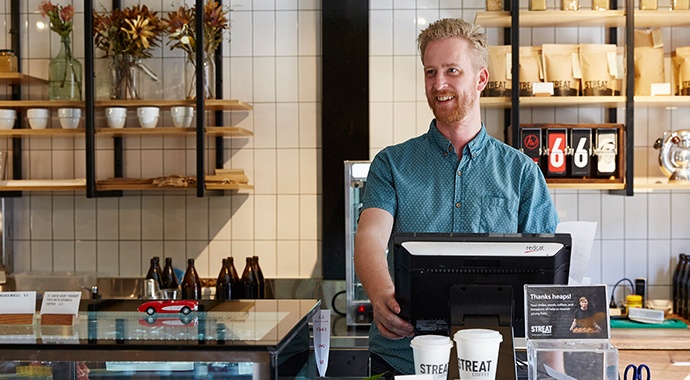 Photo by Alice Hutchison.