Culture
Everything is Dangerous mix by Prudence Rees-Lee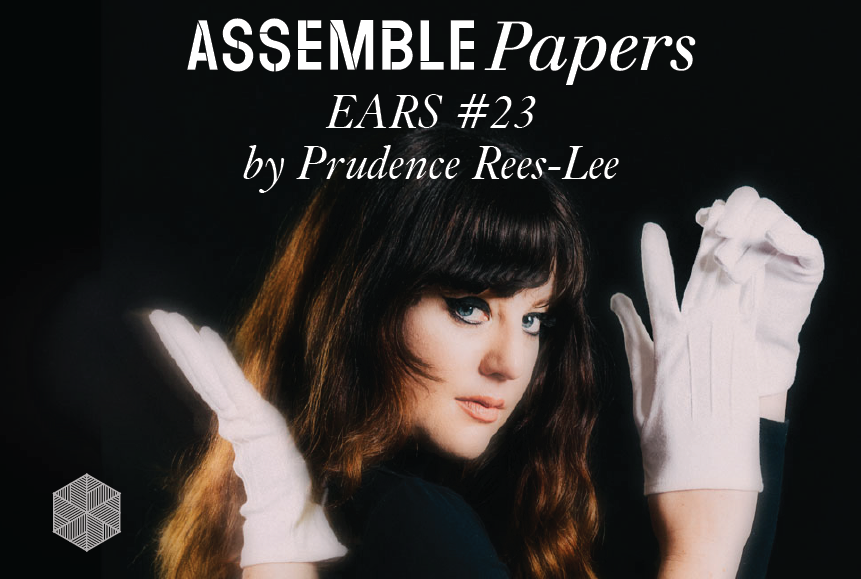 Nov 11, 2016
Just days after the US election results were announced, Melbourne-via-LA musician Prudence Rees-Lee put together this EARS mix comprising songs of protest and revolution. From Gil Scott-Heron to the Warumpi Band, Prudence's mix is a musical document of political resistance and action – listen and be inspired.
Dividing her time between Melbourne and LA, musician and performer Prudence Rees-Lee was in the US during this week's historic (and terrifying) election. Just days after the results were announced, she put together 'Everything is Dangerous, Everything is Wonderful' – a mix comprising "songs and music of protest, from times of political unrest, made in oppressive regimes, by artists who were exiled, from voices which are dissatisfied, confused, alone and finally hope for the sun at the end of the struggle," says Prudence.
Having released her debut album Court Music from the Planet of Love in 2013, Prudence Rees-Lee is currently recording her second album Growing Closer, written during an artist residency in Bolivia. Her music videos have been exhibited at the National Gallery of Victoria and Melbourne Animation Festival, and she is an ensemble member of award-winning experimental theatre company Four Larks. In 2015, Prudence co-founded Schema47, an experimental research studio drawing from fields as diverse as planetary science, literary theory, dance, theoretical biology, computer science, design, biology, and music to develop a series of experiences and art works to investigate how we perceive and engage with our world.
Listen to Prudence's mix below.
EARS #23: Everything is Dangerous, Everything is Wonderful mix by Prudence Rees-Lee – tracklisting
1. The Beatles – Revolution
2. Gil Scott-Heron – The Revolution will not be televised
3. Os Mutantes – A Minha Menina
4. West Coast Pop Art Experimental Band – Suppose They Give A War (And No One Comes)
5. Gal Costa – Divino Maravilhosó
6. Prudence – Fair Witness
7. Angel Parra – Me gustan los estudiantes
8. Scott Walker – Hero Of The War
9. Joan Baez – Prison trilogy (Billy Rose)
10. Fela Kuti – Zombie
11. Neil Young – Let's Impeach The President
12. Kourosh Yaghmaei – Gole Yakh
13. Warumpi Band – Blackfella Whitefella
14. Curtis Mayfield – If There's a Hell Below We're All Going to Go
15. Linda Perhacs – Hey, Who Really Cares?
16. Lee Hazlewood – White People Thing
17. Quilapayún – El pueblo unido, jamás será vencido
18. The Beatles – Here Comes The Sun