Culture
Vegetable tempura is ideal as a fleeting meal

Oct 25, 2016
A fleeting meal isn't all that common in our house. Usually we spend a long time in the kitchen preparing the food before lingering at the dinner table, relishing in and appreciating our efforts. When cooking tempura, it's not that we don't savour it, but the fast flurry of chopping, mixing, and frying makes it an ephemeral addition to any meal.
Quickly prepared and fried, tempura is best eaten as you cook to avoid cold and soggy batter. In Japan, the best tempura is eaten one piece at a time, the chef watching your movements, waiting for the perfect moment to serve the next morsel. At home, our pace isn't as calculated, but we move quite speedily so we can enjoy crispy and light tempura. I usually prepare the accompaniments while my husband, Nori, whisks the batter and fries everything in a matter of minutes. Then we're at the table – or still at the kitchen bench – with a cold beer in hand, ready to devour the meal.
Any seasonal vegetable works well for tempura, but it's best to avoid those that contain a high amount of water as they won't remain crispy. Young spring vegetables are wonderful – the best tempura I've ever had was spring mountain plants in a small village in Gifu, where Nori is from. If you want to make the meal more substantial, you can also serve the tempura vegetables on rice to make 'ten don', or as a side with a steaming bowl of udon noodles. I'm making a matcha salt to go with this recipe, however you could also mix yuzu zest and salt or shiso and salt. If you want to buy one already prepared, flavoured salts are available at most Japanese grocers.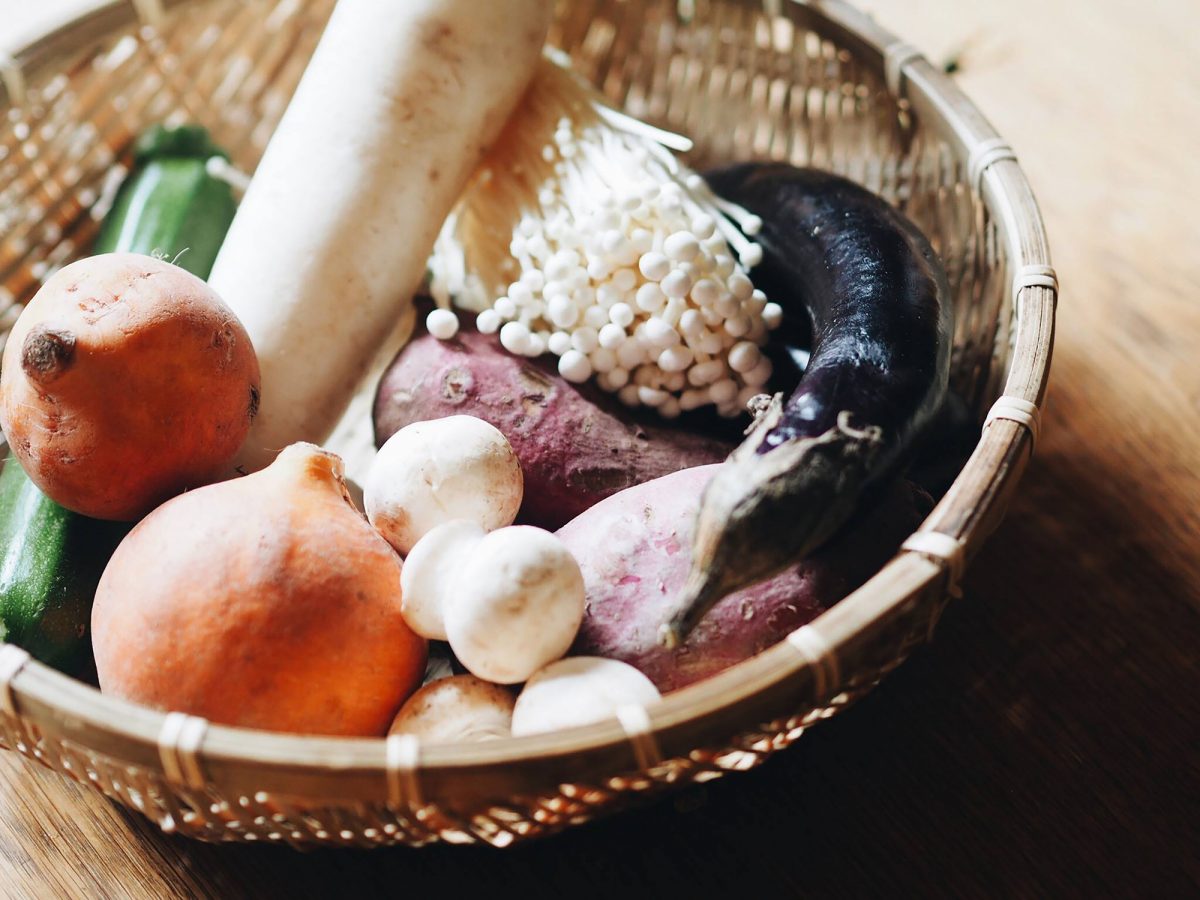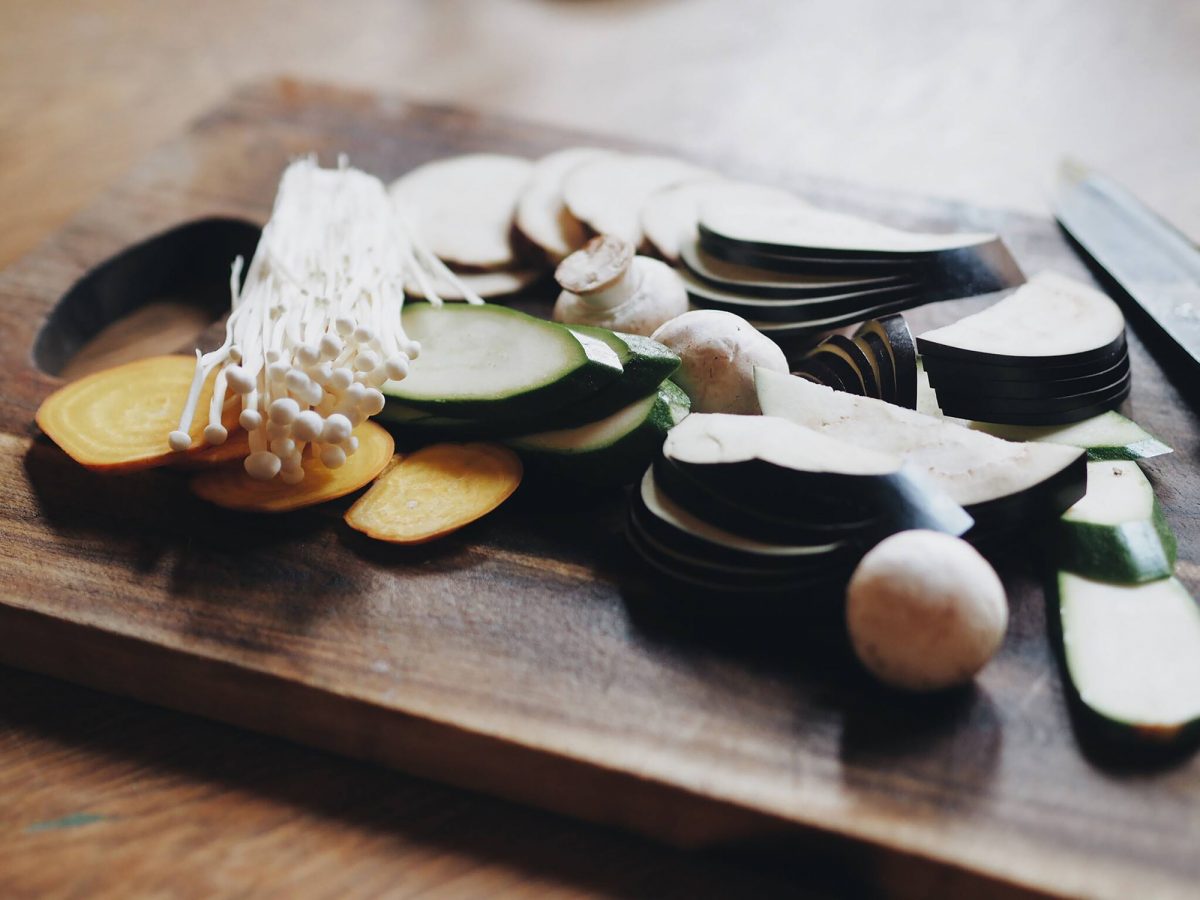 Serves Four. 
Vegetables
An assortment of seasonal vegetables. I'm using:
1 small eggplant
1 zucchini
1 small beetroot
1 small sweet potato
A mix of mushrooms
1 roasted nori sheet, cut into four
Tempura batter
200ml iced water
100g plain flour
15g cornstarch, plus extra for dusting
Dipping sauce
60ml mirin
60ml soy sauce
10g bonito flakes
250ml water
Matcha salt
1tbsp fine sea salt
1tbsp matcha powder
Vegetable oil for deep-frying
Grated daikon to serve
To prepare the vegetables, slice them into bite-sized pieces. Quick-cooking vegetables, such as mushrooms, can be left whole. Set aside while you prepare the batter and accompaniments.
For the dipping sauce, combine all ingredients in a small saucepan and bring to a gentle boil. Reduce heat and simmer for 2–3 minutes. Remove from heat and steep for 5 minutes before straining liquid into a bowl. Discard bonito flakes.
Combine the matcha and salt in a small dish and set aside.
To make the batter, place the iced water in a bowl and lightly whisk in the flour and cornstarch. To ensure the tempura batter is light, it should only be mixed briefly to avoid overworking the gluten, which will result in a chewy batter. Lumps are fine!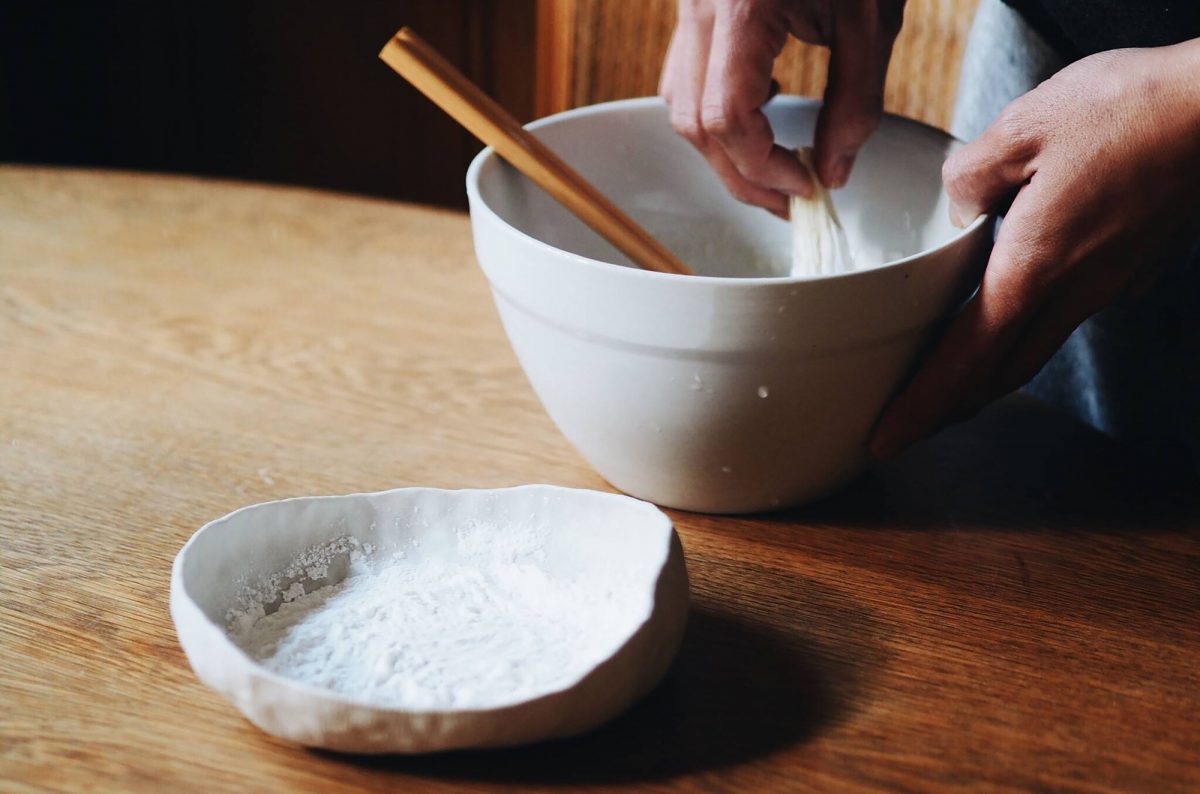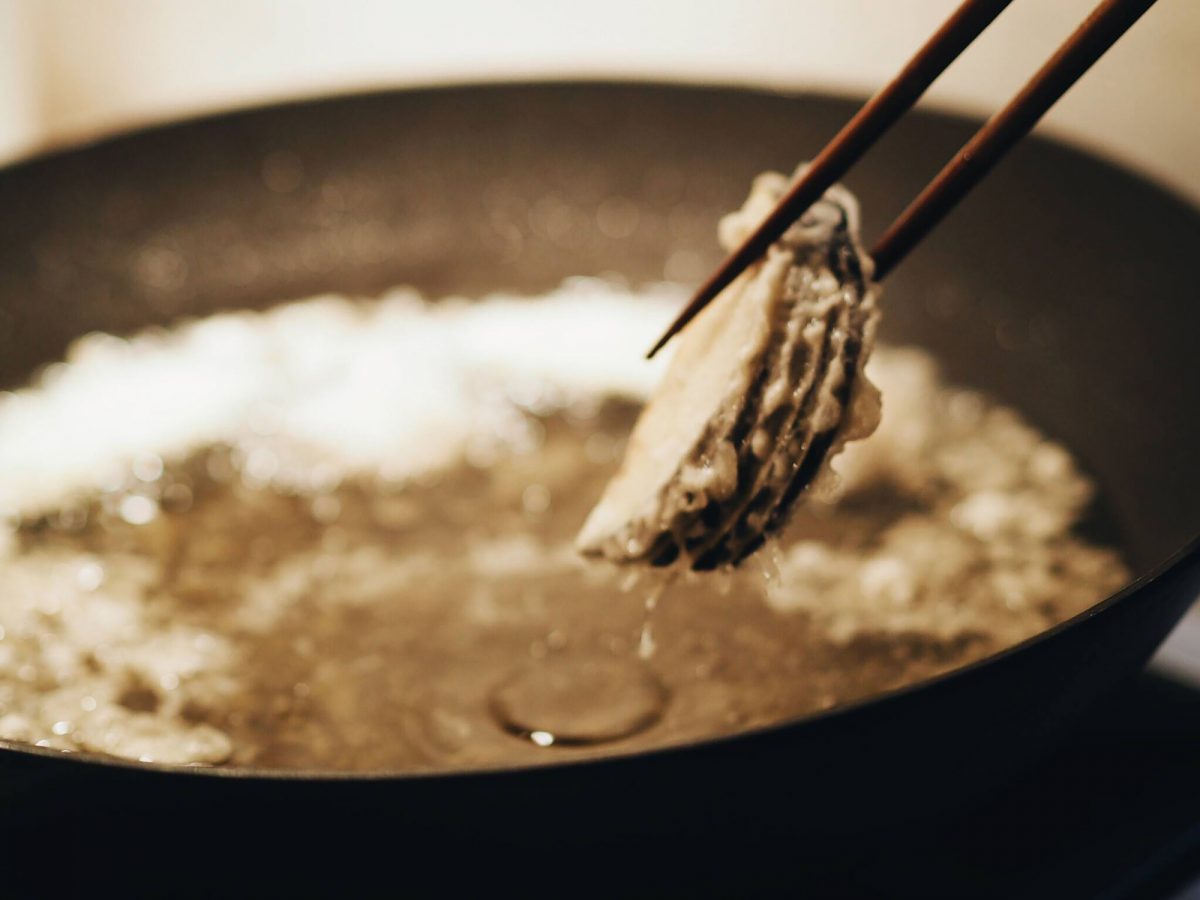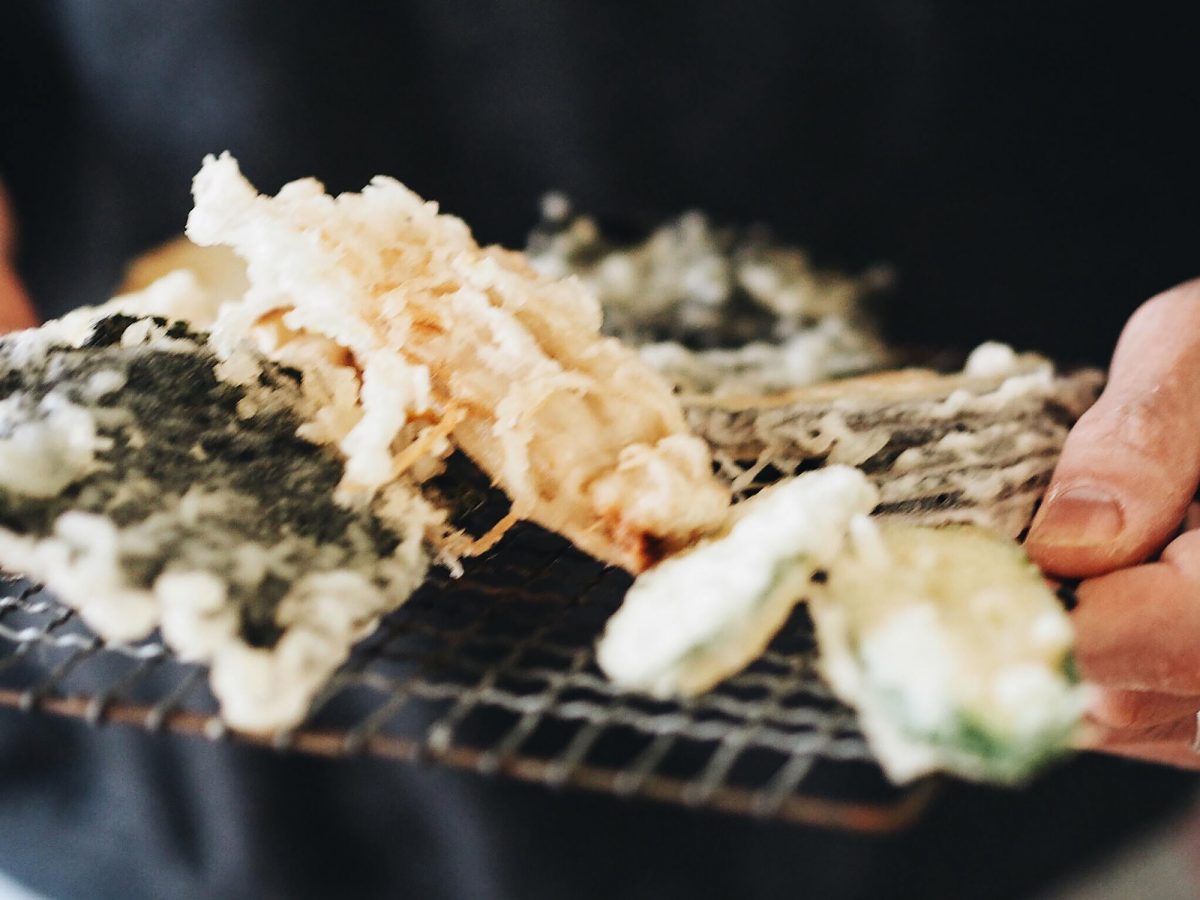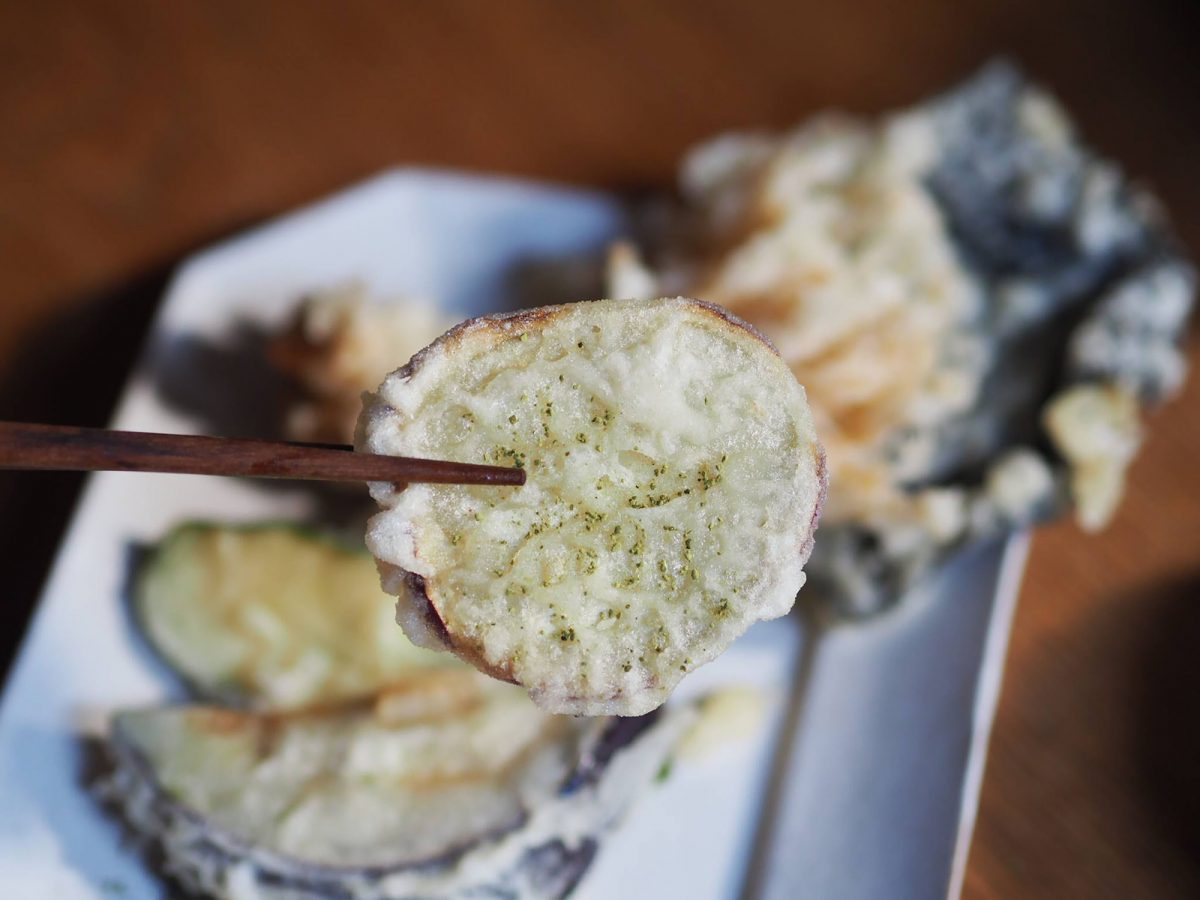 Fill a deep saucepan or wok with vegetable oil and bring to boil on medium-high heat. Bring the temperature to 180 ̊C. Dust the vegetables and nori with the extra corn starch and dip the vegetables into the batter to coat. It is super important to dust and coat the vegetables one at a time then fry immediately to avoid thickly coated vegetables (coating them all at once in advance will result in thick and gluggy tempura).
You can fry a few pieces at a time, but be careful not to overcrowd the pot, otherwise the oil's temperature will drop rapidly. Fry the vegetables and nori in batches until lightly coloured and crispy. The batter shouldn't take on too much colour – the desired result is a very pale golden colour in comparison to the deep golden colour usually required when frying.
Gently remove pieces from the oil with a spider utensil and drain on a wire rack. Serve immediately with matcha salt, dipping sauce and grated daikon.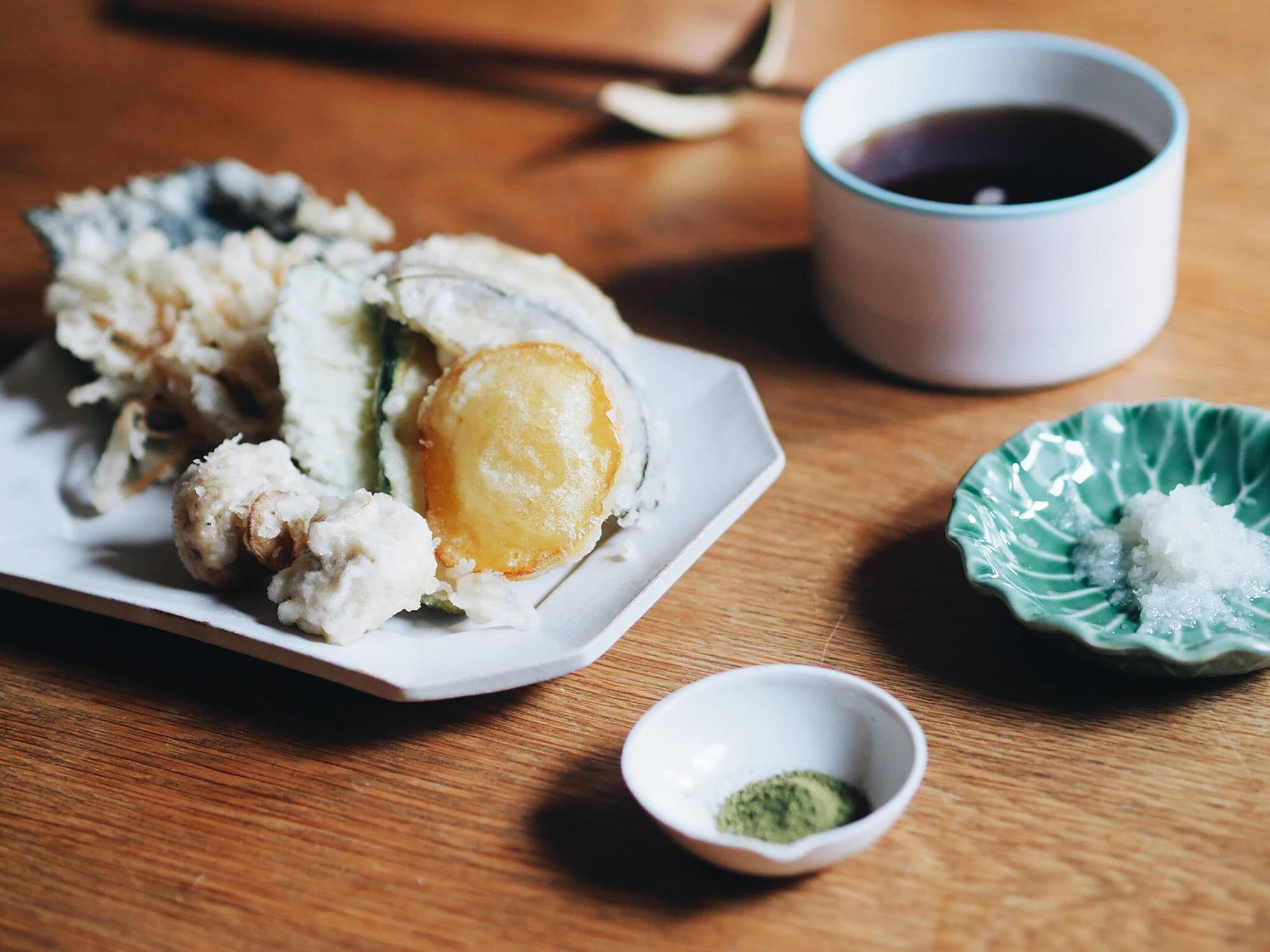 Thanks to Julia for sharing another delicious creation, not to mention the beautiful words and photographs featured above. Head over to Julia's blog, OSTRO, to find more meals and sweets devised around the love of home-made slow food. (We also recommend following @juliaostro on Instagram, not just for food-related updates but for maximum cuteness courtesy of Julia & Nori's bub Haruki!)