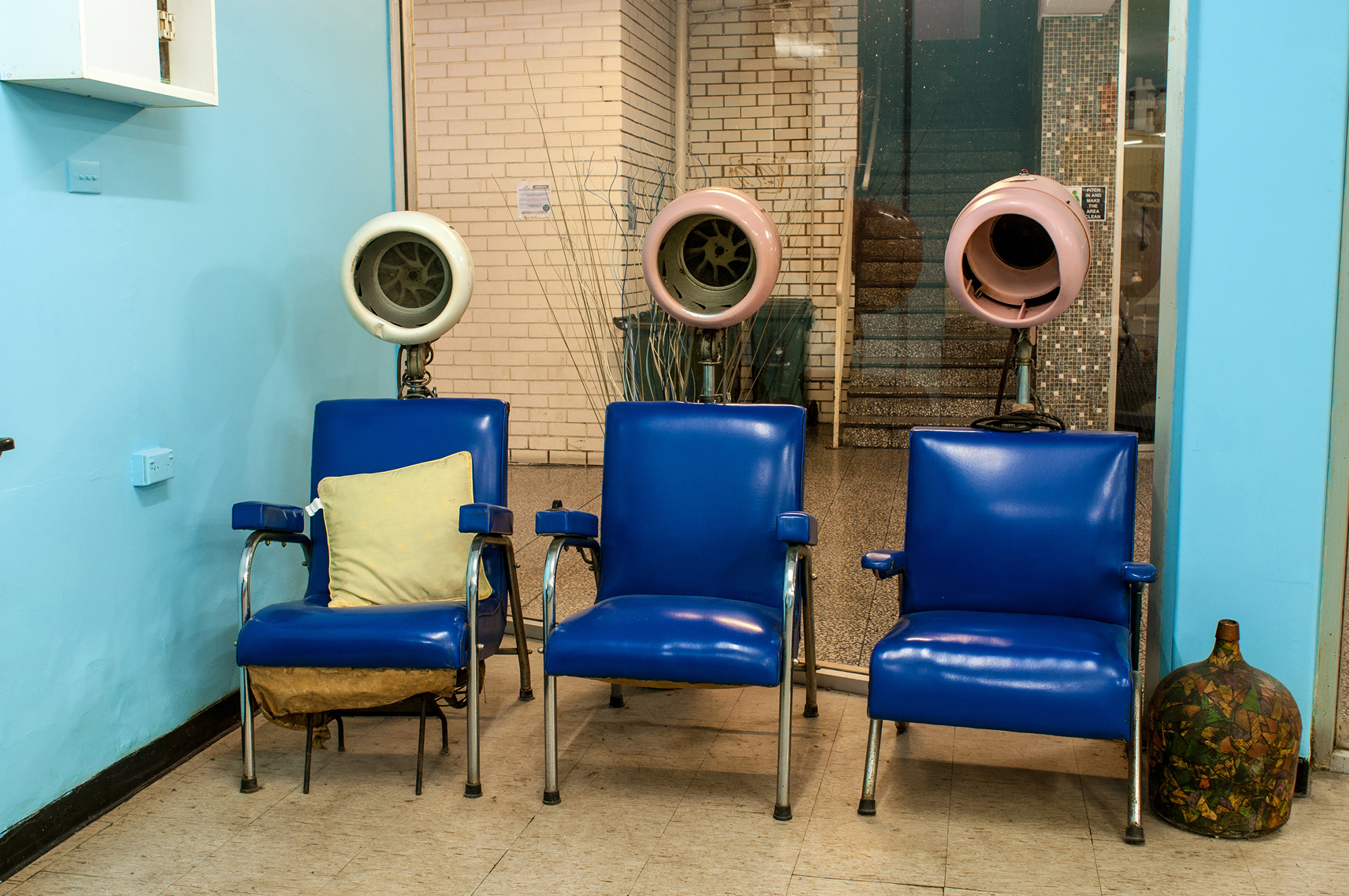 Jul 15, 2016
For the last five years, self-taught photographer Warren Kirk has been sharing his photos of the living relics of Melbourne's western suburbs online, as the 'Westographer'. Warren's obsessions culminated recently in the publication of his first book, 'Westography: Images of a Vanishing Suburbia'. Here, he shares some photos from his collection and the story behind his tireless work.
Looking at Warren Kirk's photos of Melbourne's western suburbs is like stepping back in time. Living in Seddon for the last two decades, the 65-year-old self-taught photographer developed an obsession with the fading businesses, buildings and interiors in the area and began to tirelessly document them. When he started to publish the photos online five years ago as the 'Westographer', he quickly amassed a following of people who share his love of Melbourne's living relics (ourselves included!) – from old barber shops, milk bars and fish-and-chip shops to front gardens embellished with sculptural topiaries and the people behind them. Warren's labour of love culminated in the recent publication of his first book, Westography: Images of a Vanishing Suburbia. Here, Warren shares some photos from the book and the story behind his obsessions.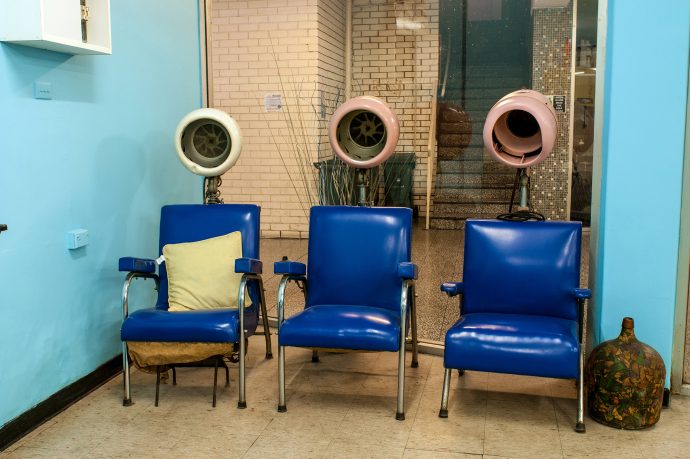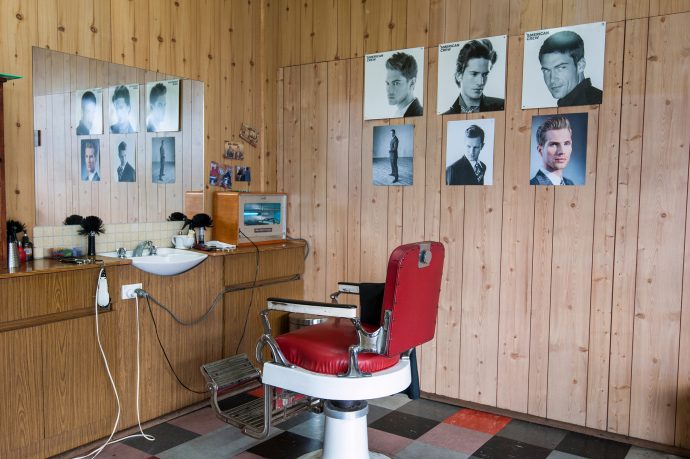 "In about 1985 I was loaned a camera fortuitously. I'd had an interest in photography, but was coming at it from a very non-artistic background. It took me a while to realise you don't have to be anyone special to take up photography, and once I started it ended up becoming an obsession. In a few years I went from not having a camera to having a couple of Leicas, setting up a dark room and going out and taking photos as much as I could.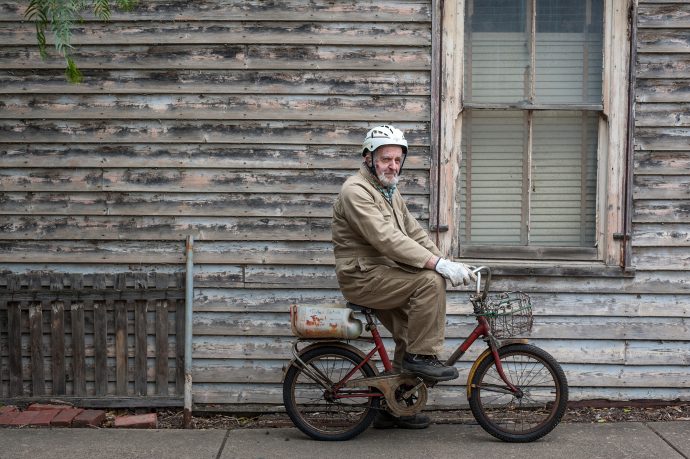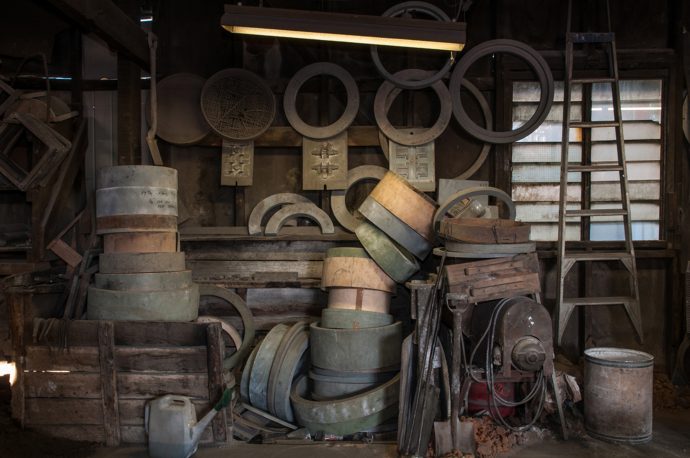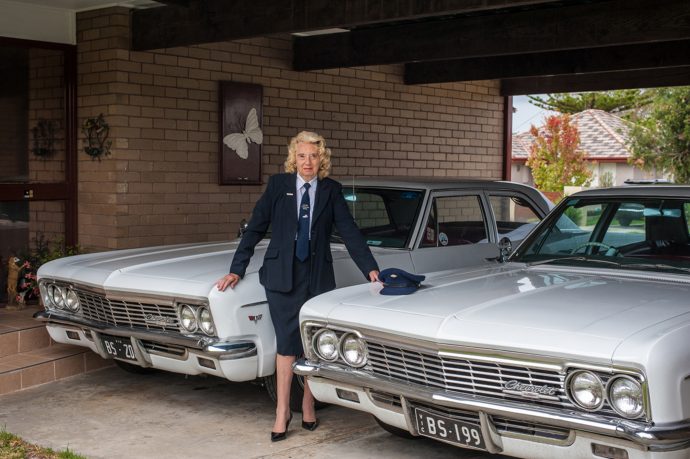 I did street photography to begin with, but later ended up being interested in photographing old 'iconic' architecture and milk bars and things. I'd go on little country trips and hunt them out. It was becoming expensive though, so digital photography came along at an incredibly serendipitous time for me – it kicked me into action to revisit a lot of those places I'd been to and to photograph them again.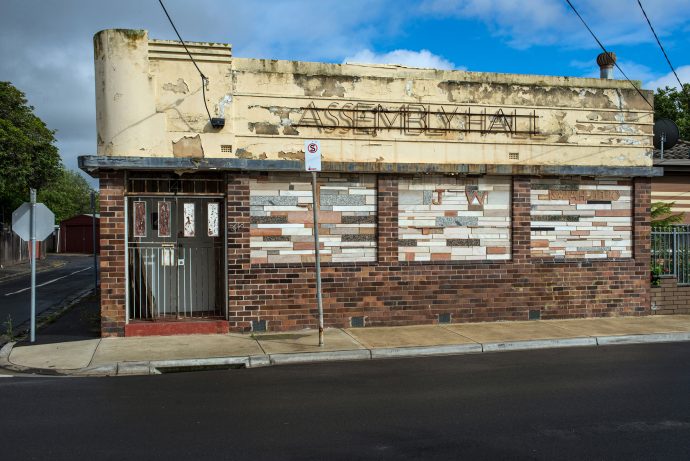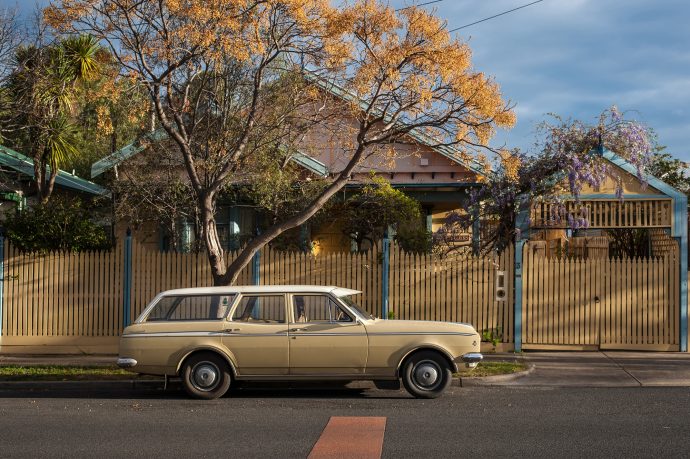 For me, my camera is a tool – I don't care about 'boffinery', I just want to produce interesting work. What I'm doing is a type of storytelling. I'm interested in photographing people who have lived long lives. I'm interested in characters. I love the past that actually still exists in the present, and I love walking across the threshold and time-travelling back 30, 40, or 50 years. I can't describe what an incredible experience it is for me every time it happens… I feel like I'm in a time capsule. I love documenting those discoveries, and for other people to see them too.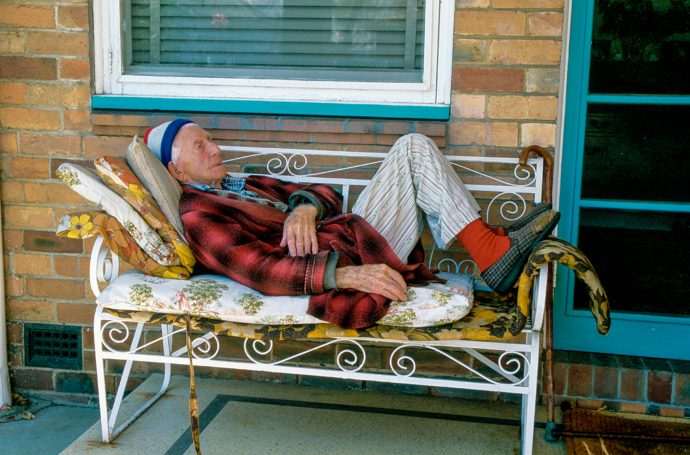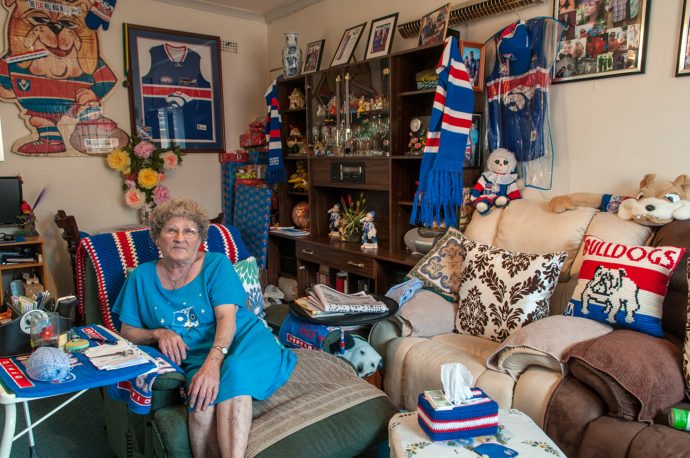 A lot of the photos of people are the result of serendipity. Often someone is just standing in their front garden and I'll stop and have a chat to them, then one thing leads to another.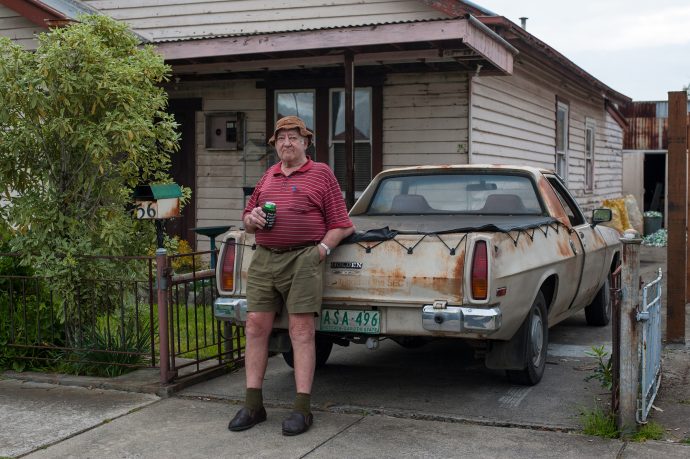 With this man [above], I'd seen his vehicle before and photographed the house with the vehicle outside. I pulled up there one afternoon and was speaking to his neighbours, who ended up calling him outside. It was as simple as that. He was classic; I didn't ask him to do anything you see in the photo – he was drinking that tinnie when we met. It was just real life. My photos are about simplicity, documentation and observation.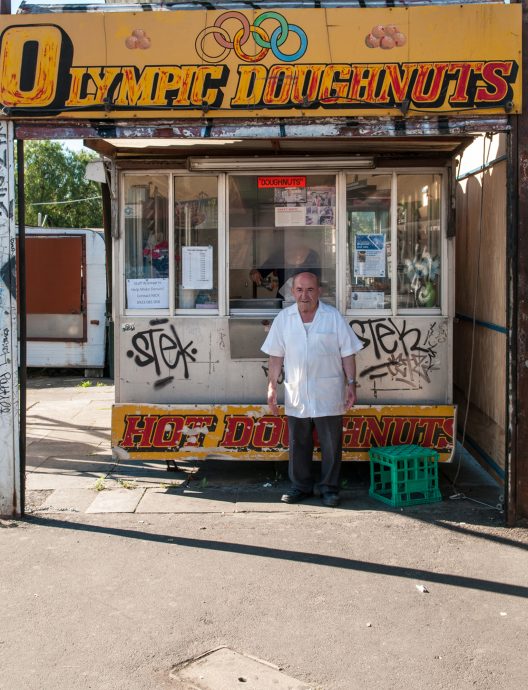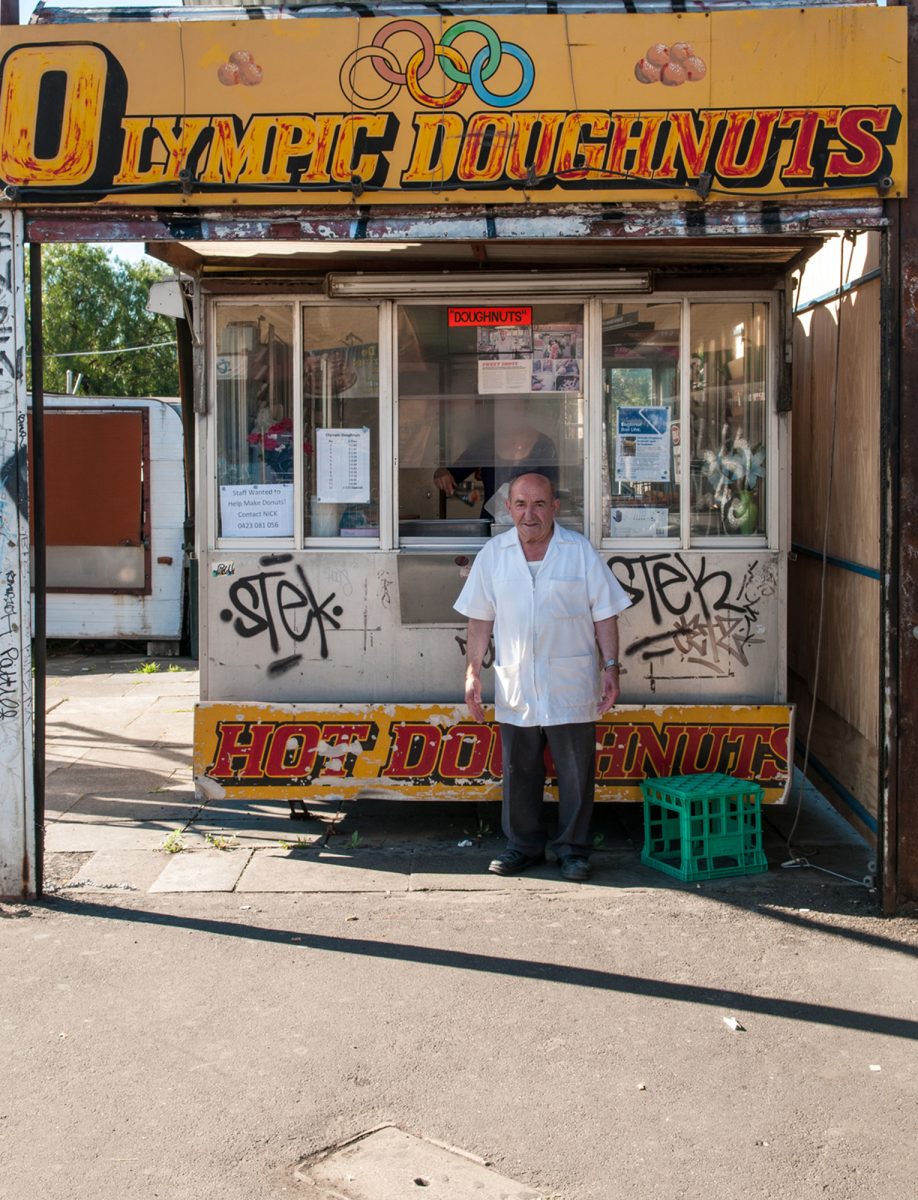 Everything is a slice of history. The original Olympic Doughnuts van [near Footscray station] only recently disappeared, now it's a charcoal shipping-container type thing.
A lot of people who live in the western suburbs might have an expectation of what my book is, but would actually find a lot of what's in the photos totally unrecognisable. There are pictures of things like the old neon sign at the Sun Theatre in its pre-renovation days, but there's very few other things you could recognise as being distinctly from that area; there's no Westgate Bridge or anything. I'm not claiming to be documenting every aspect of the western suburbs, I'm just interested in seeking out a particular disappearing era of suburbia.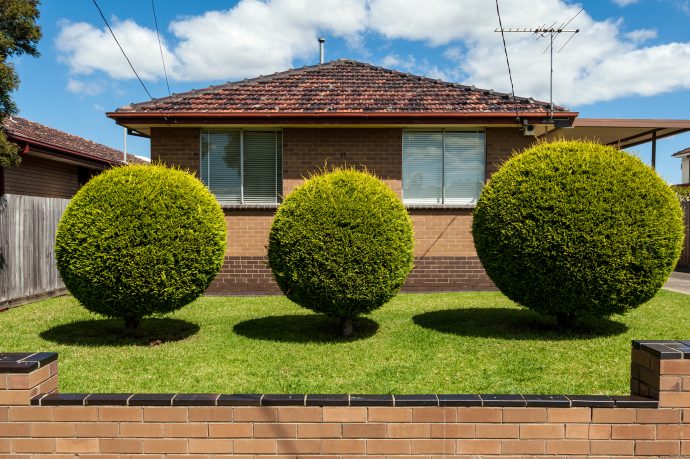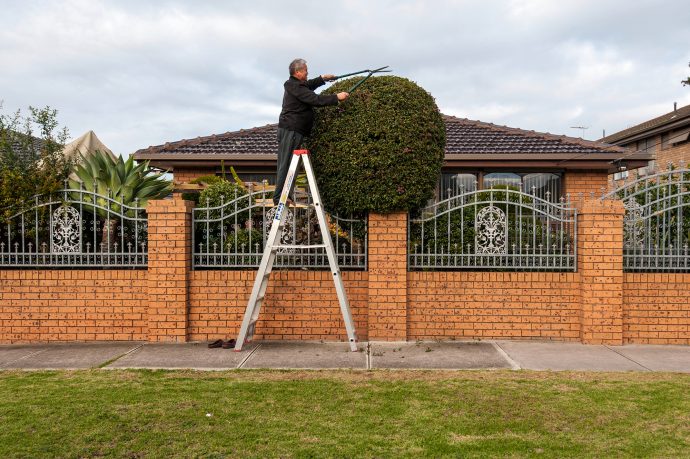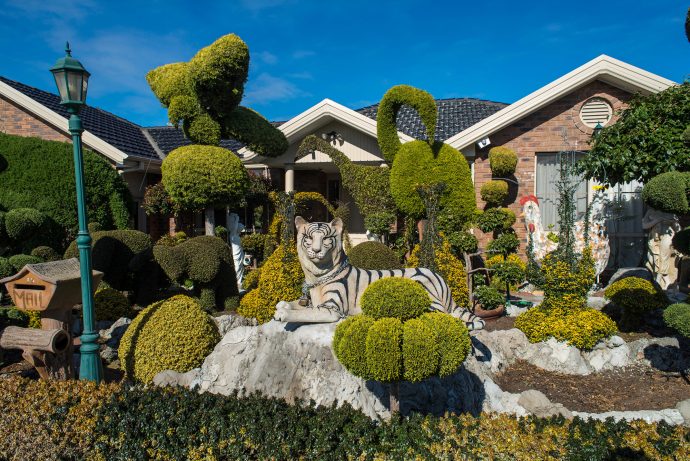 It's actually a myth that I only photograph in Melbourne's west – I photograph everywhere. I guess I'm not really the Westographer, I'm the 'Omnographer'! But when I made my Flickr page, which I came to kind of reluctantly (I don't have Facebook, Twitter or Instagram – for some reason I relented when it came to Flickr), I thought I would use it to document my photographs in the western suburbs. And I just became obsessed. Having the Flickr page forced me to keep on digging deeper and deeper. If I hadn't set myself up to add at least one photo a day, I probably wouldn't have dug as deep. I created a monster for myself in a way, but it turned out to be advantageous for me to keep going.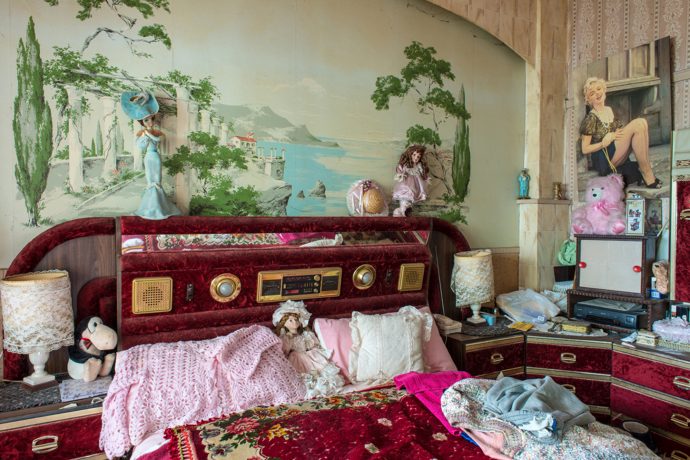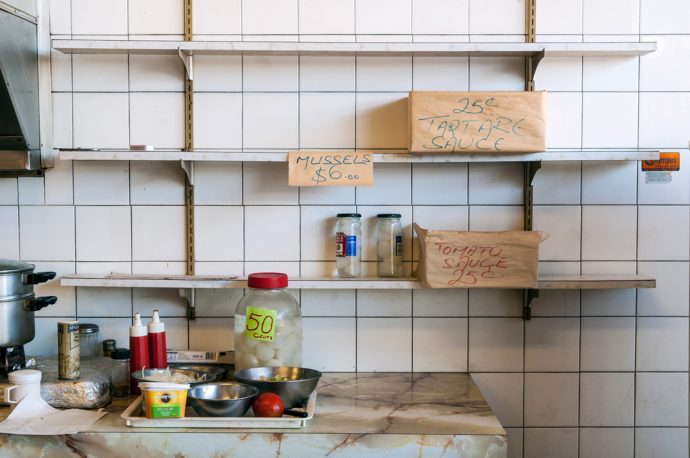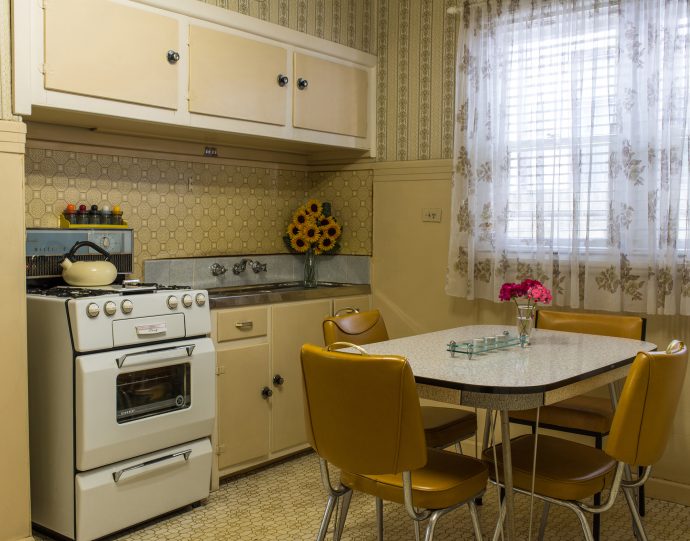 I don't want to get to 80 years old and think "Jesus, I should have done more of that!" So for as long as I can lift a tripod, I want to continue doing this and to keep creating a large body of work that might live on in the archives. It's a license for me to explore every day. It's like panning for gold, really – sometimes I just get something truly beautiful."
All photos by Warren Kirk – huge thanks to Warren for sharing his photos and thoughts. For more of Warren's work, find his daily photo uploads over at his 'Westographer' Flickr page. His new book, Westography: Images of a Vanishing Suburbia (Echo Publishing, $24.95), is available in bookstores now.