Culture
Berndnaut Smilde creates interior atmospheres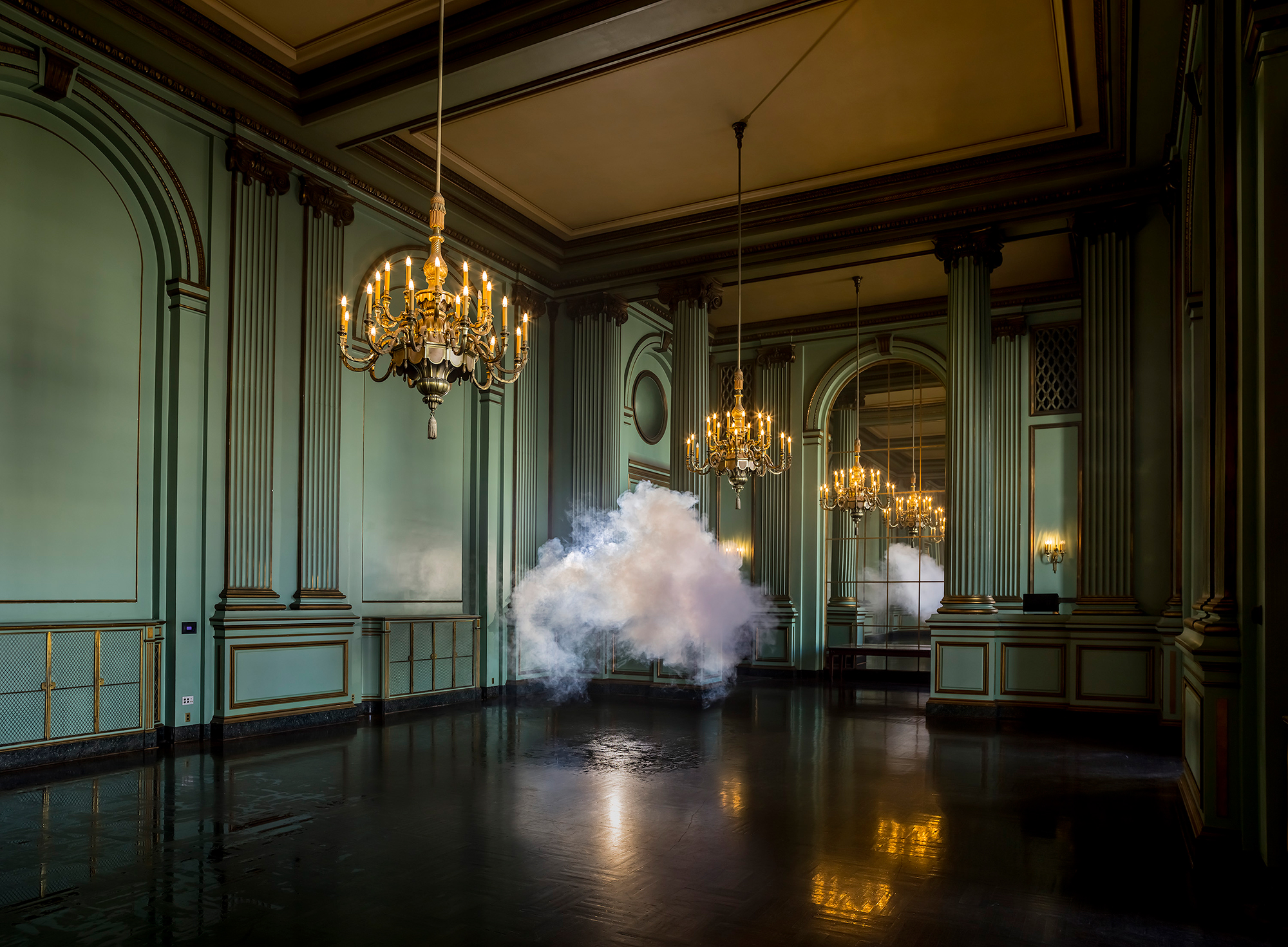 Jun 28, 2016
In Dutch artist Berndnaut Smilde's 'Nimbus' photographic series, clouds are created in the midst of human-made environments, with the artist treating the relationship between the clouds and their backdrops like classic landscape paintings – in which light, reflections and shadows are all part of the bigger picture. Here, Berndnaut shares his thoughts on creating the "ideal space" we see in his work.
Dutch artist Berndnaut Smilde is a cloudmaker. Interested in duality, mythology and the symbolism we humans infer on weather phenomena, the Amsterdam-based Smilde takes what we see in the sky – clouds, rainbows and light – and places them within or against striking architectures or environments. Here, Smilde reflects on his work: from recent large-scale prismatic projections through to his exquisite Nimbus photographic series in which water, fog, temperature, humidity and architecture combine to create what Smilde calls the 'ideal cloud'.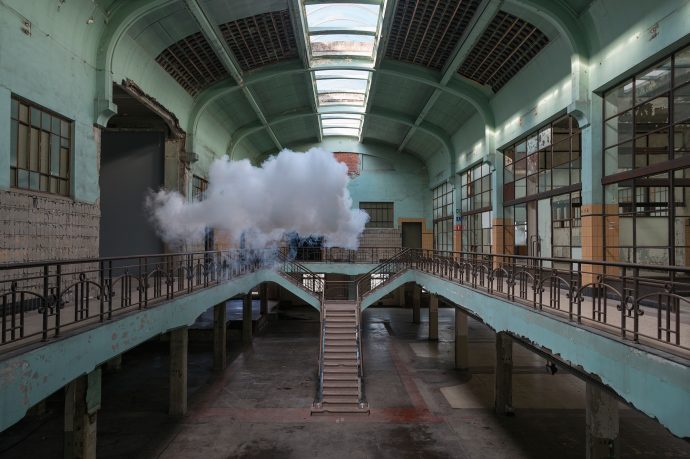 "Clouds are a metaphor for both loss and becoming. People have always had a strong metaphysical connection to weather phenomena and through time they create stories and myths around them. As an artist, I work with the idea and suggestion of clouds and rainbows and their possible meanings. Such appearances can stand for the divine, good luck and hope as well as misfortune and threat. I am interested in the cultural reverences around these images and phenomena. They contain romantic ideas and the sublime – but also the perishable. The appearance of a rainbow can be seen as sign for perfection and promise, but what if it just hits your house, or presents itself upside down? A lot of my work questions these values and deals with duality.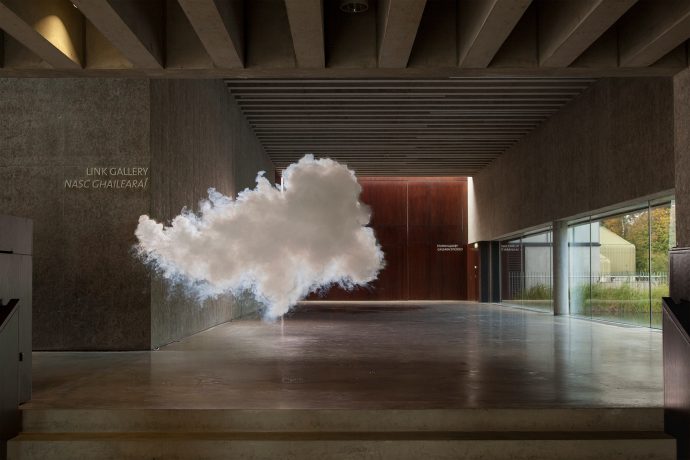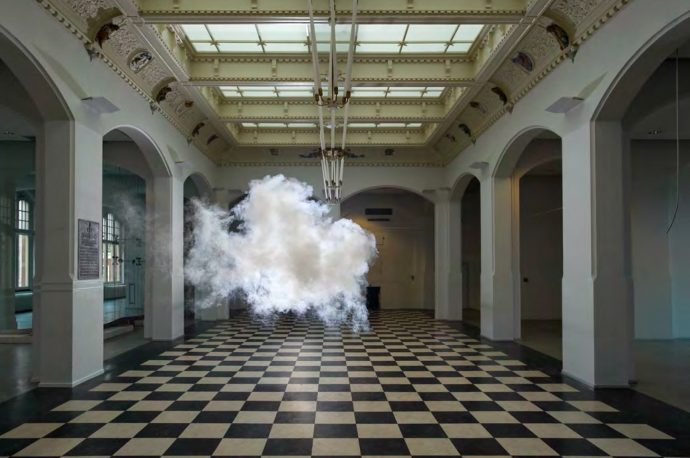 Mostly, I work for several days in a space, trying to capture the ideal cloud in that specific location. The density, size, shape and height is something I carefully consider and adjust. They have to have a certain weight and dominance. In order to relate to the work, mentally and physically, the proportions between the cloud and the space have to be right. In a way, it's a bit like how classic landscape painters used their clouds to create the right atmosphere. The light, reflections and shadows are all part of it.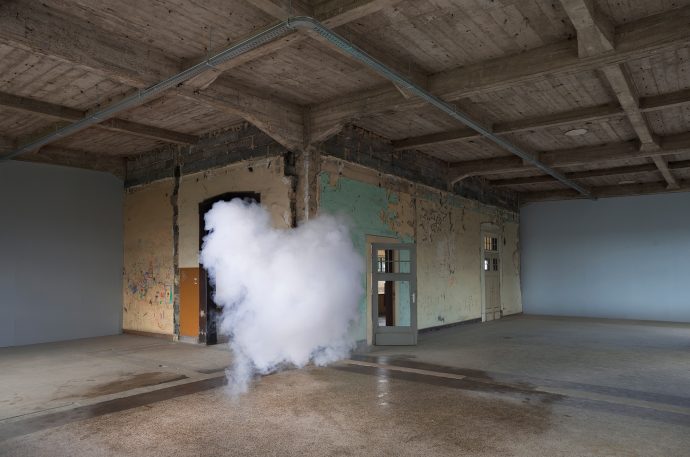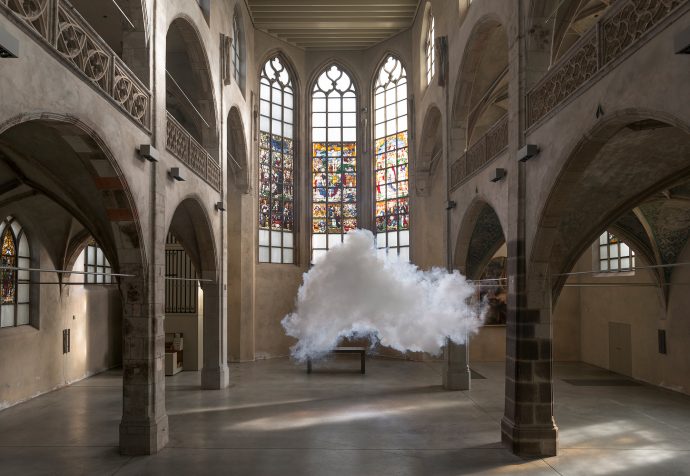 The spaces I shoot in function as a 'plinth' for the work and provide a scenario. They are all used as exhibition spaces in some way and therefore, the work I make relates to the history and tradition of that location. You could say that I am chasing representations of an 'ideal' space – and the cloud works are also a way for me to question this. For example, Nimbus Green Room was made in a ballroom right above the gallery at the San Francisco War Memorial and Performing Arts Center. The space was modelled on the Hall of Mirrors in Versailles. So, you could see it as an American interpretation of an ideal space.
Olafur Eliasson, Gregor Schneider and Pedro Cabrita Reis are a few of the many artists I admire for the way they think about natural phenomena and spaces. Every form of culture has the potential to re-imagine a better world. For me, art is about questioning 'What if… ?'.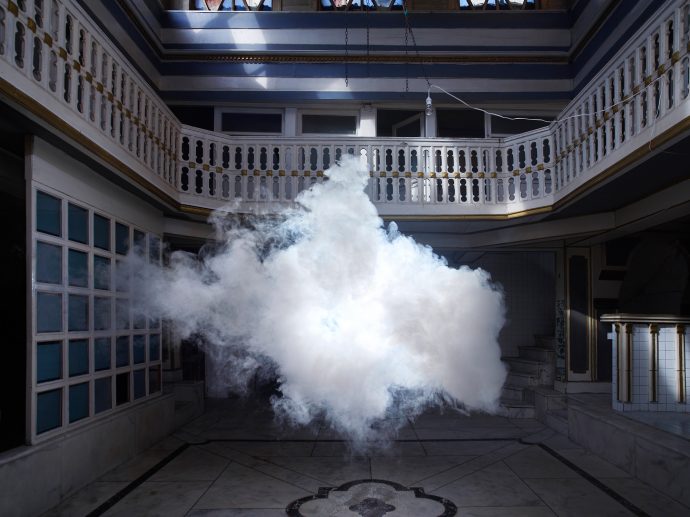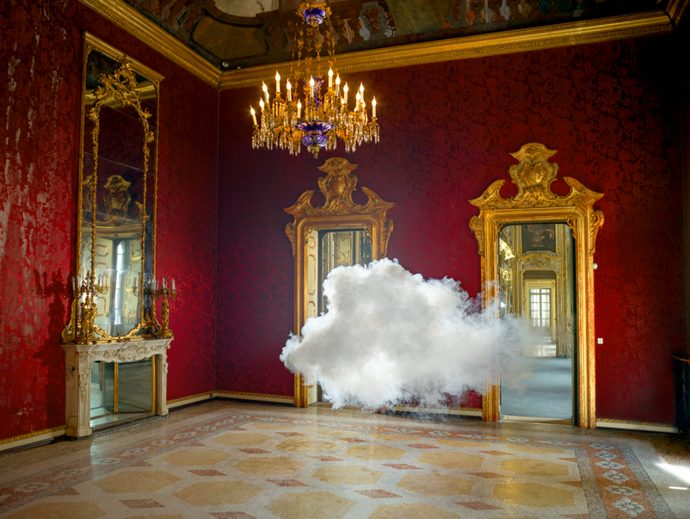 Personally, I am interested in how we perceive and deal with notions of the ideal. Postcards are a good example of this. In the US in the early 1900s, we began to print the word 'postcard' on the back of a card. We could write on this side, leaving the front just for the image. This image started to function as a souvenir from a 'different world', the exotic and the ideal. It became a projection of our cultural way of looking at the landscape. A perfect cut-out landscape without disorders. I like this idea of desire in a postcard even though they are almost extinct in this age – a mediator between our expectations and reality."
A huge thank you to Berndnaut Smilde for his generosity in sharing his work and insights across the seas. Berndnaut is represented by Ronchini Gallery – you can view more of his work at berndnaut.nl.
Main image: Nimbus Green Room (2013), courtesy of Berndnaut Smilde and Ronchini Gallery.