Housing
Tai Snaith and Simon Knott create a social, sustainable home in Northcote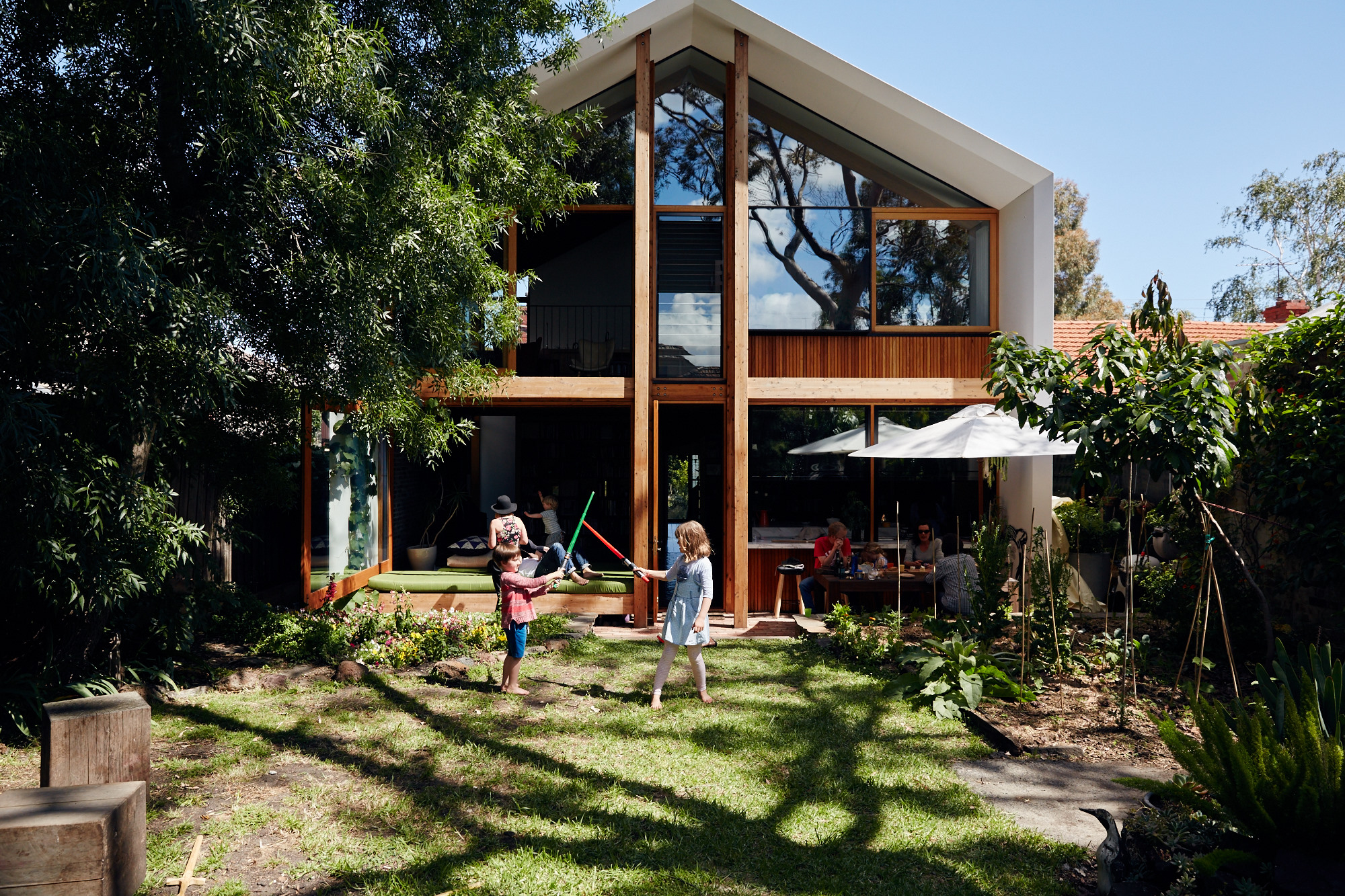 Apr 15, 2016
For artist Tai Snaith and architect Simon Knott, good design is less about aesthetics than it is about what it actually means to live in a space: they believe architecture should be about people over built objects. Ghita Loebenstein and Tom Ross pay a visit to the couple's Northcote home, the 'Dollhouse', where they live with their two children, Leo and Gil.
Artist Tai Snaith and architect Simon Knott have owned their Northcote house by Merri Creek for seven years. They've lived in it for four, but its current renovated form is a recent thing, completed in late 2014. They live here with their two sons, Leo (five years old) and Gil (two years old). Tai works across collage, drawing, painting, writing and ceramics in an accomplished art practice. She has also published two children's books (The Family Hour and Sticks and Stones, Animal Homes). Her most recent exhibition, Portrait of a Sunday Painter at Bus Projects earlier this year, was dedicated to the tireless, underrepresented female painters of the world. Simon is co-director of BKK Architects and co-presented the long-running radio show 'The Architects' on Triple R.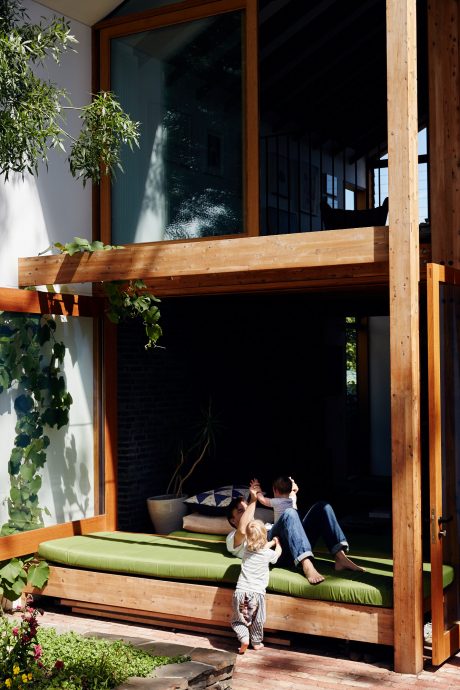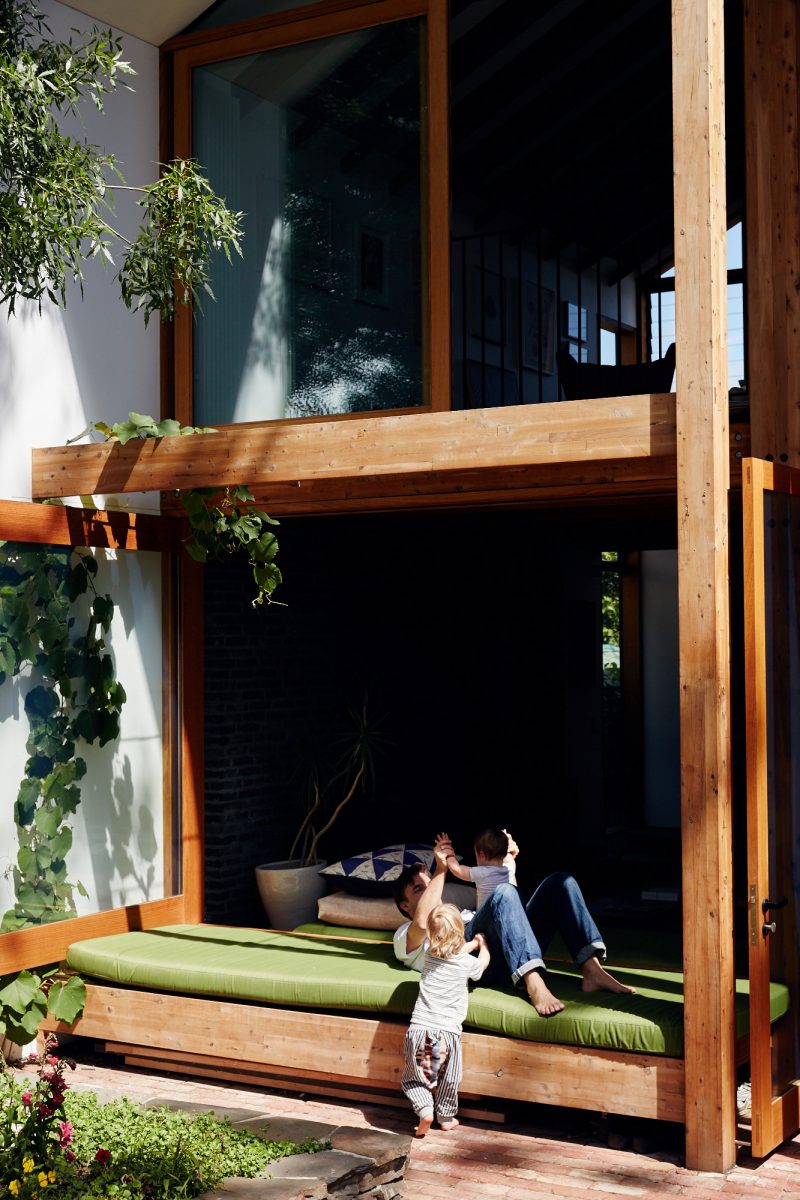 Together, Tai and Simon have created a space that reflects their wilful, intelligent and creative lives. Simon is, naturally, the architect behind the renovation, but Tai's influence is infused throughout. The creation of a liveable, social space was key to their design.
We arrive and are immediately thrown in with a group of friends, kids and family, sprawling, octopus-like, through the house. People lounge in oversized windows that connect the back of the house with an abundant garden. As if in a sitcom, the doorbell keeps ringing, introducing new characters. Everyone finds their place – outside, inside and by the wood-fire oven that's slow-cooking pizza in the garden. It's a scene of constant motion and conviviality, one that speaks to Simon's philosophy that architecture should be about people rather than built objects. For him and Tai, good design is less about aesthetics than it is about what it means to actually live in a space.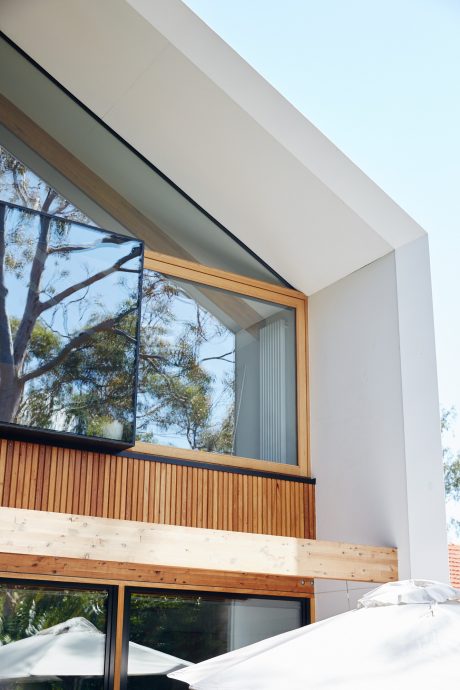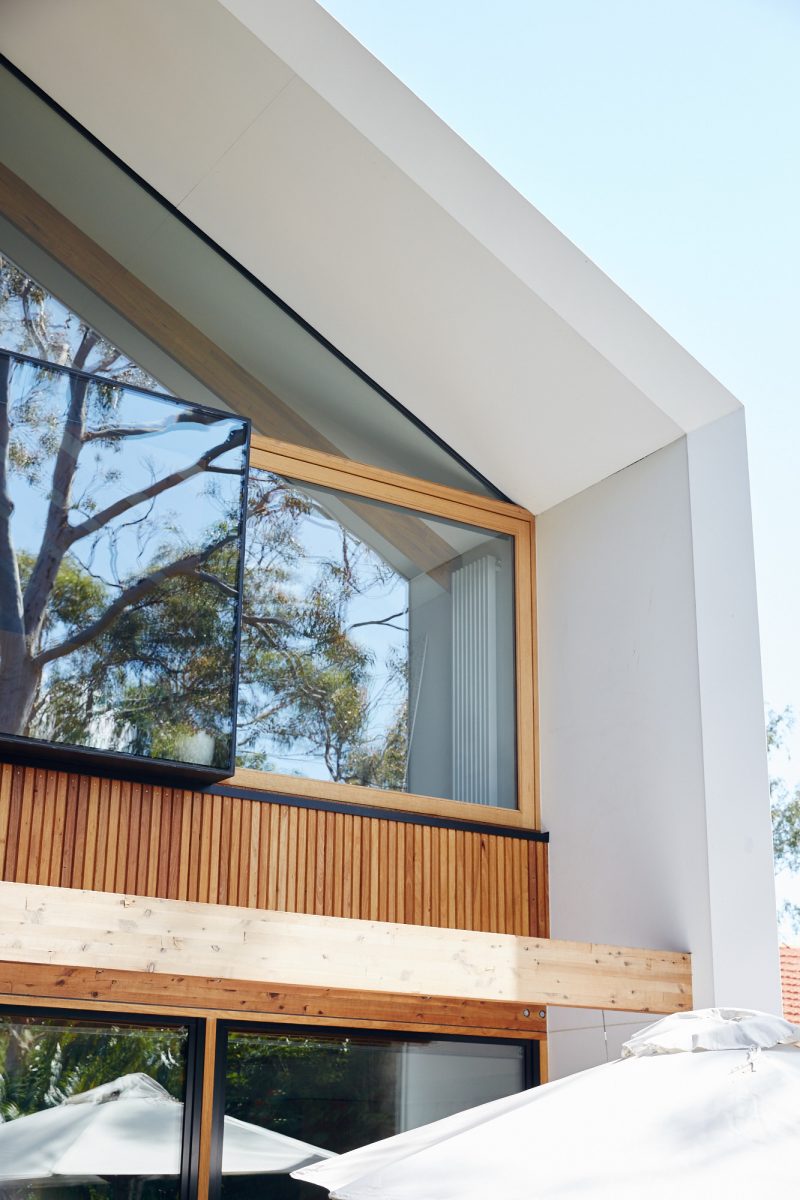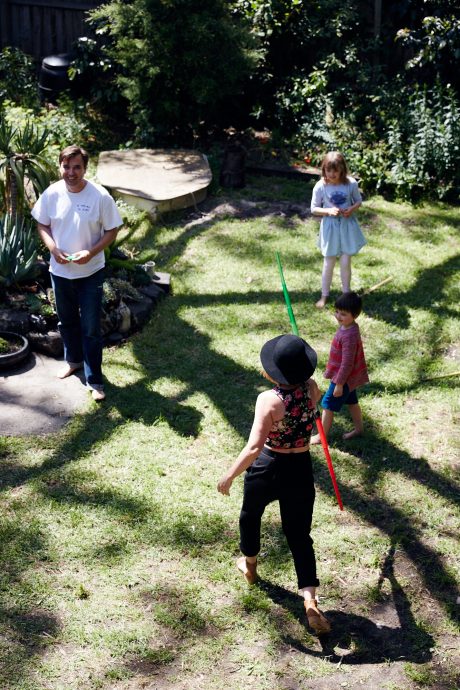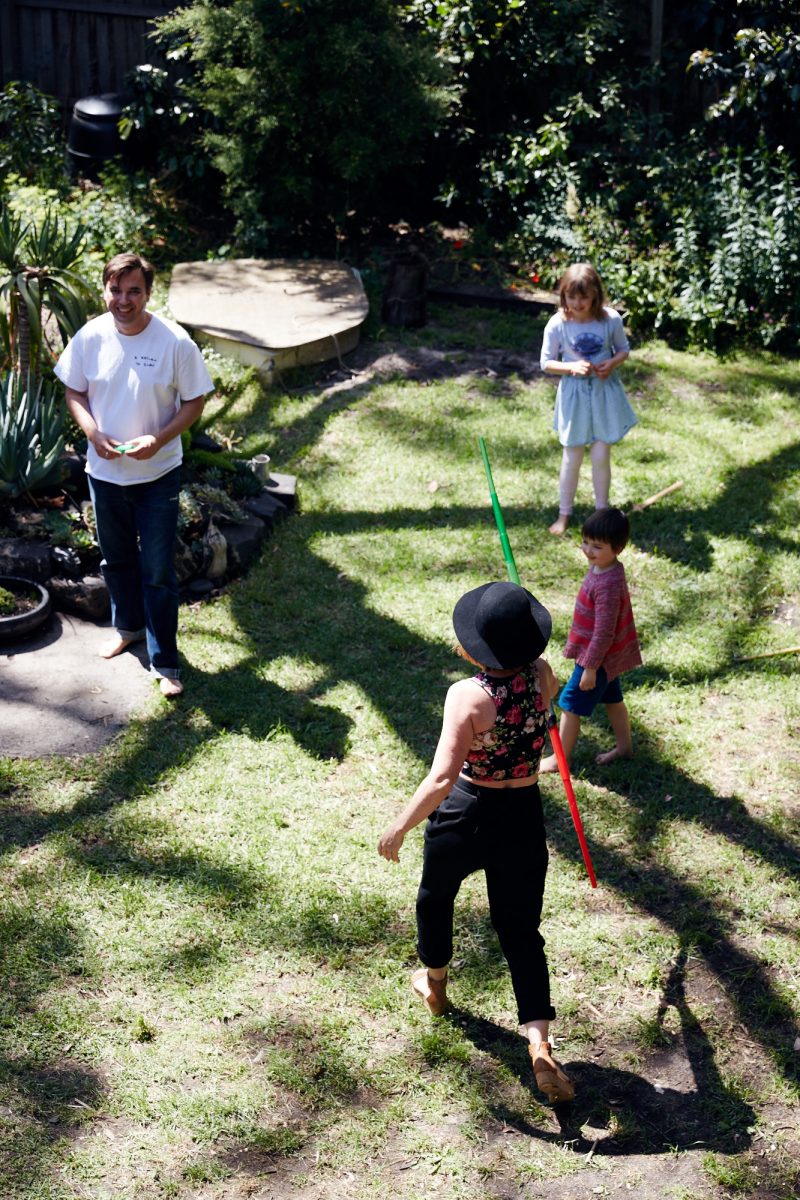 The rooms are comfortable for two or twenty people. "We love hanging out here, just the two of us," says Simon. "But last night we had over 70 people in our lounge room for a show." While the aesthetics are breathtaking, they are also breathtakingly simple. The marine-green of Tai's hand-painted tiles offer a chlorophyll shot of personality to the kitchen, while humble, crafted materials (bricks, timber) make the human touch tangible throughout.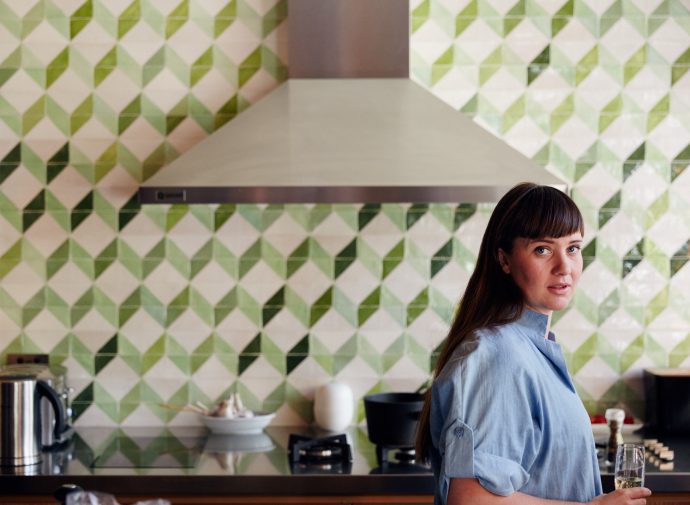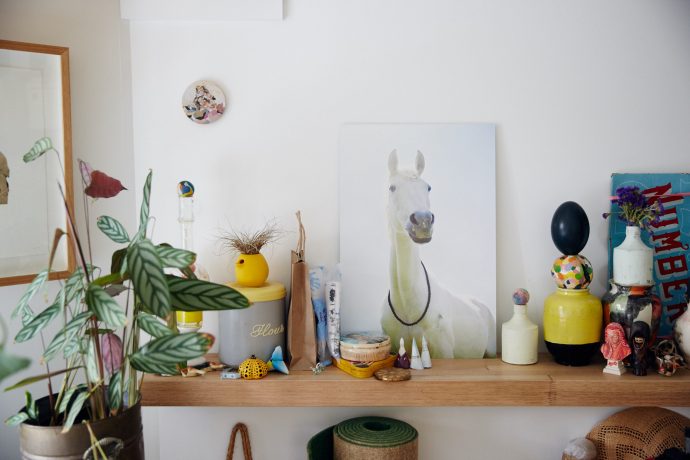 Sustainability is central. The house's orientation to the north means it self-shades in summer and captures light in winter. Simon also devised a zebra-like thermal imaging pattern for the exterior roof and walls: black-and-white stripes keep hot and cool air moving. The house is tightly sealed with insulation three times thicker than usual. Black concrete tiles form a thermal mass underfoot and low-energy fixtures and fittings appear throughout the house. Much cared-for front and rear gardens fed by greywater keep the family feasting year-round.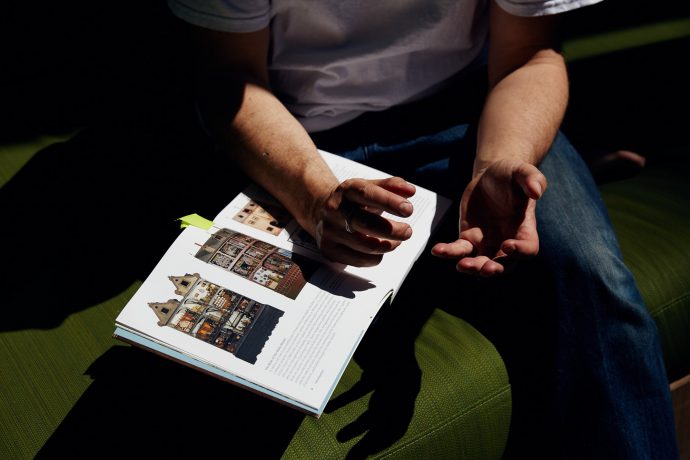 Over bonus pizza (and prosecco!), Tai walks and talks us through on a tour of the Dollhouse.
"The design is like a doll's house. From the back, it opens in different ways, like the Playschool house. Each window opens differently: one slides, one opens up, one louvres, one opens out. A doll's house is a place of creativity that you can change and swap around. You can put new people in, take them out, move the furniture around, put on a show.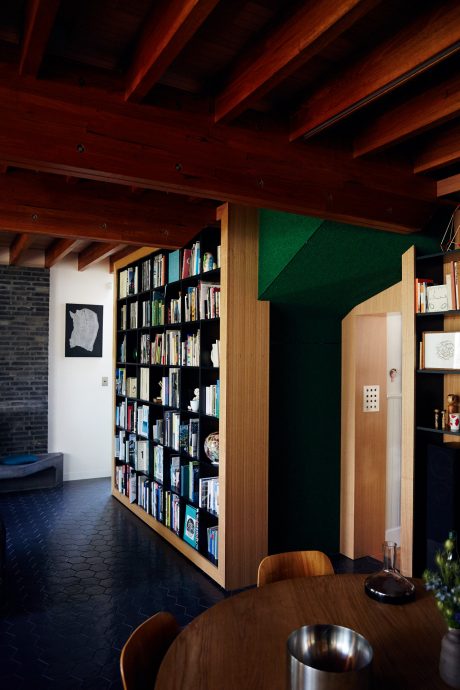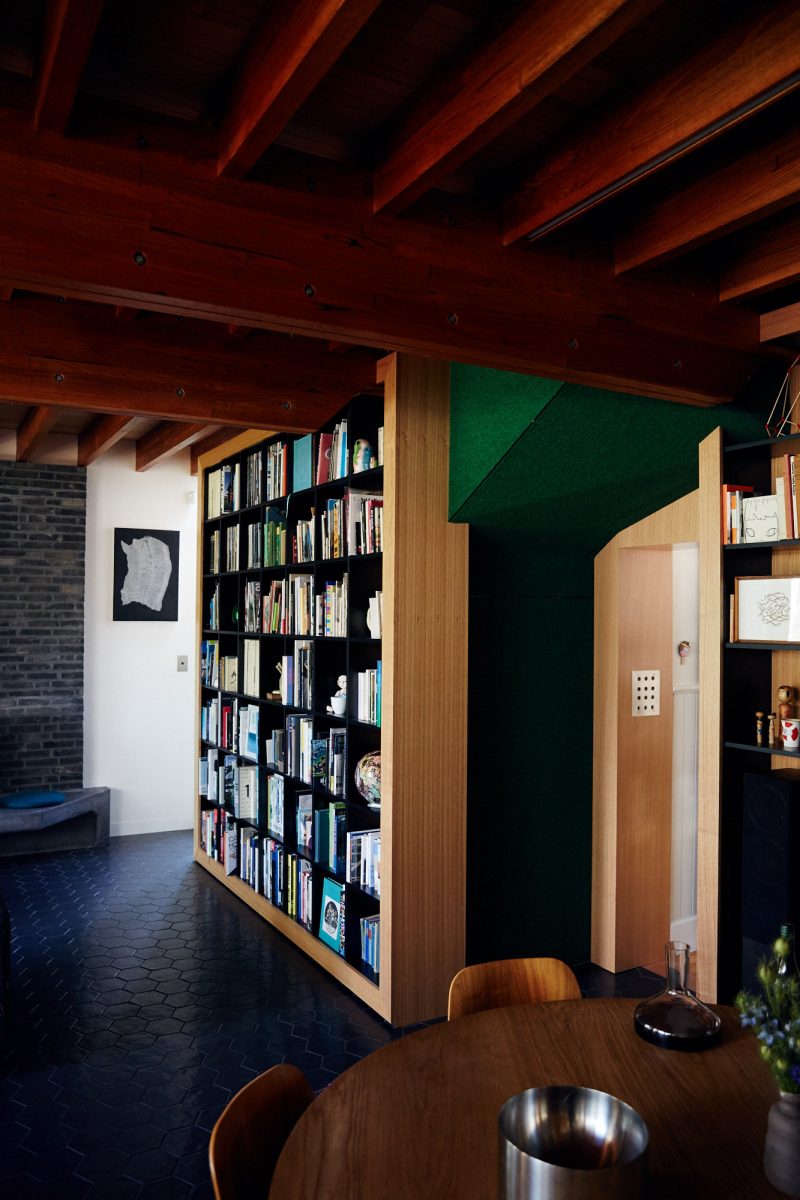 In the 18th century, doll's houses were made as a marketing tool to display people's crafts. I hand-painted the kitchen tiles. There are 520 of them, so I did 100 a week for five weeks. The base tiles are from Italy and I did six layers of glaze, mixing up the greens. Our life is about creative stuff – what we make, what our friends make – so it's all about showing that and also living with it.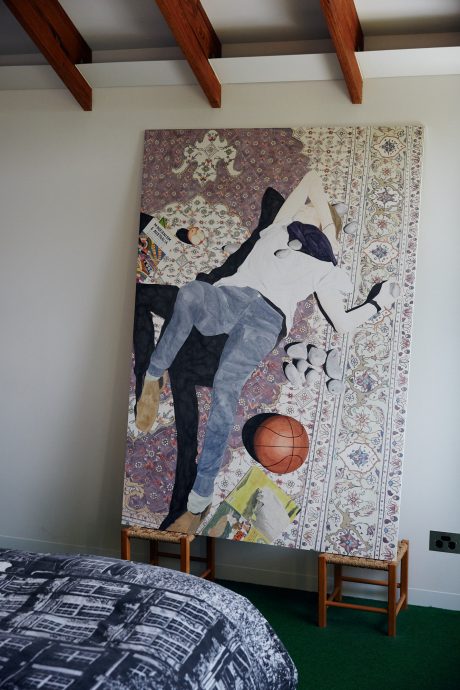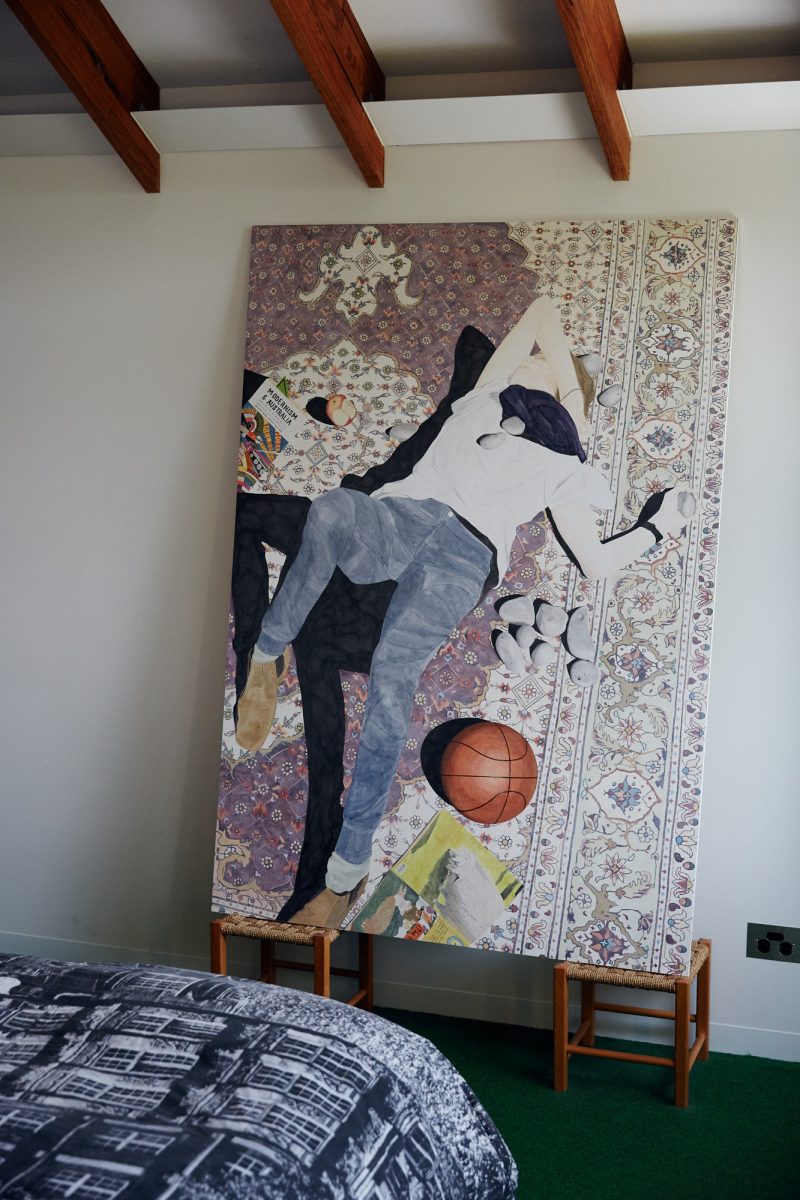 Artwork is important to our house. It's often traded, collected or made. Most of it didn't cost a lot of money. A lot of it's by friends. My favourite piece is the Helen Johnson [painting] leaning next to the bed. I wake up and go to sleep with it every day and still love it. I love the feeling that she's blocking out the world.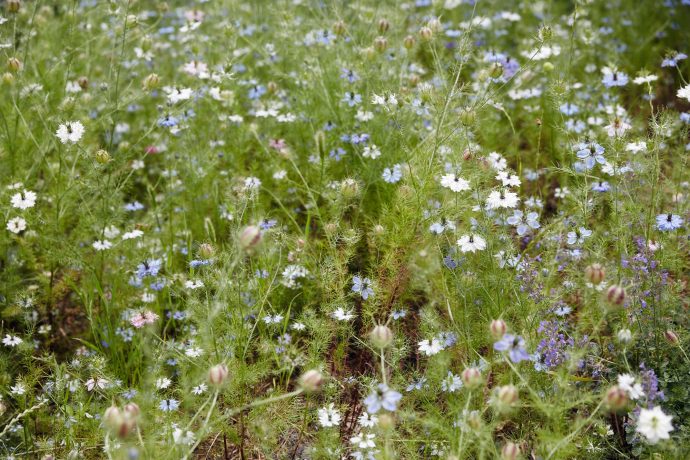 You could be in the country there are so many trees. You can walk to the city but you're in a place that feels slightly wild. We get foxes, tawny frogmouths, owls and snakes. I treat the garden how I treat a piece of artwork in that I tend to it, it takes time, it evolves, it changes. I'm a self-taught gardener but have learnt a lot from my step-mum who is a farmer in Bendigo. I take a lot of cuttings from her garden. The front garden is full of wildflowers that I've grown from seed. There are lamb's ears, love in the mist, quince trees, tomatoes, artichokes, mint, thyme and a baby boab tree that I planted for Simon's birthday. We have a greywater system and the water comes out into the garden from the big bath that I'd feel guilty about otherwise. I recently learnt about plaiting old bulb roots. It's an old-fashioned technique. I love those passed-on techniques. It's all about gardening and art – I'm turning into a nanna.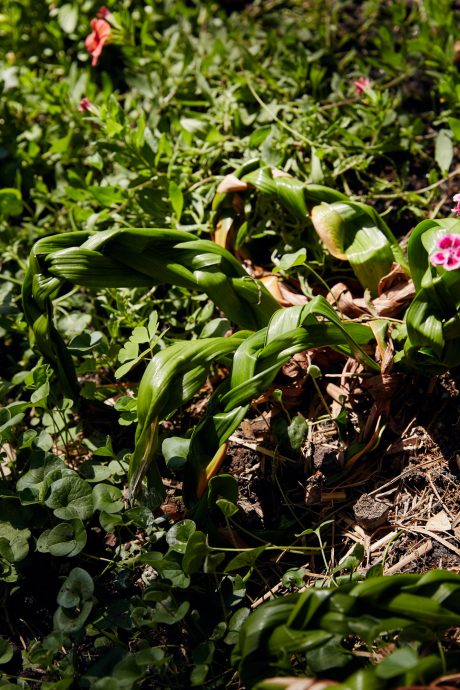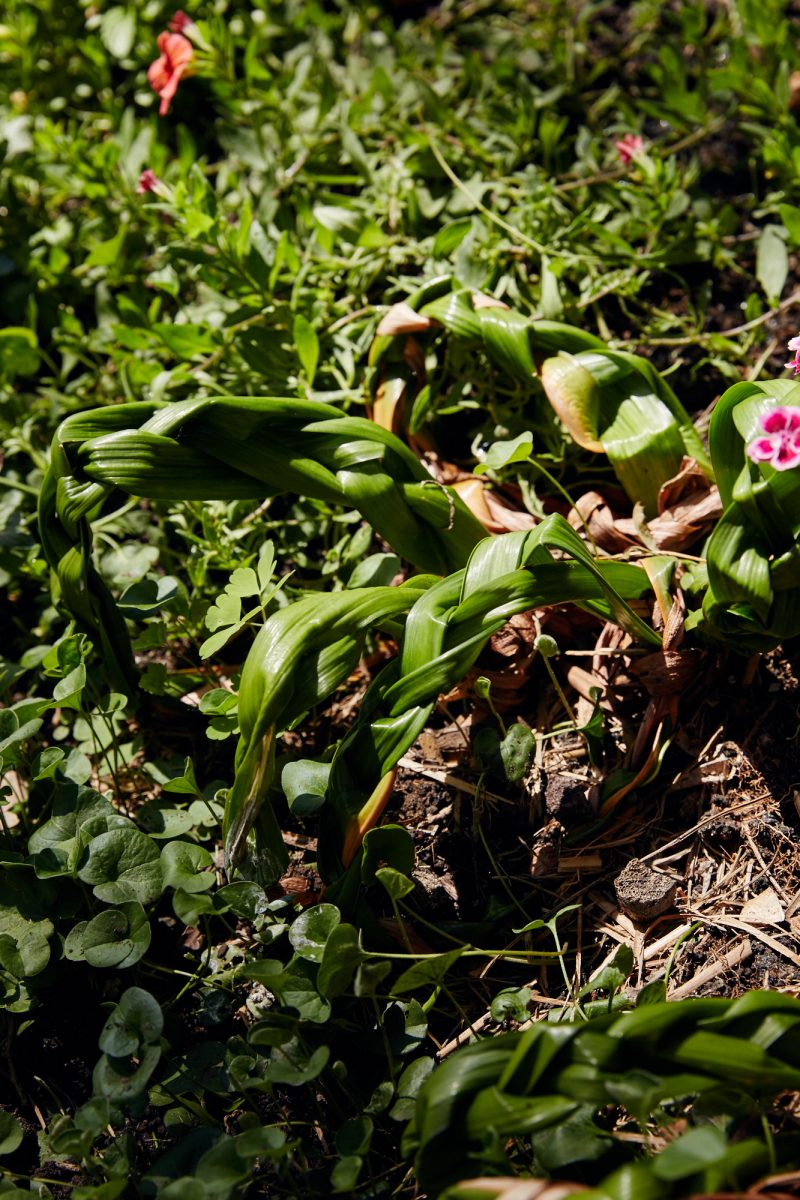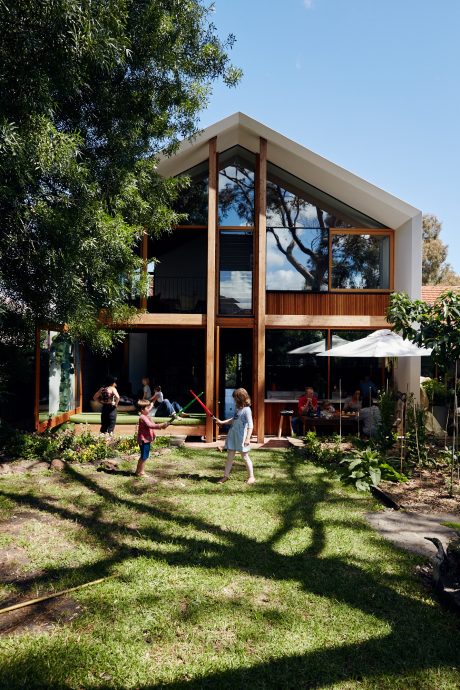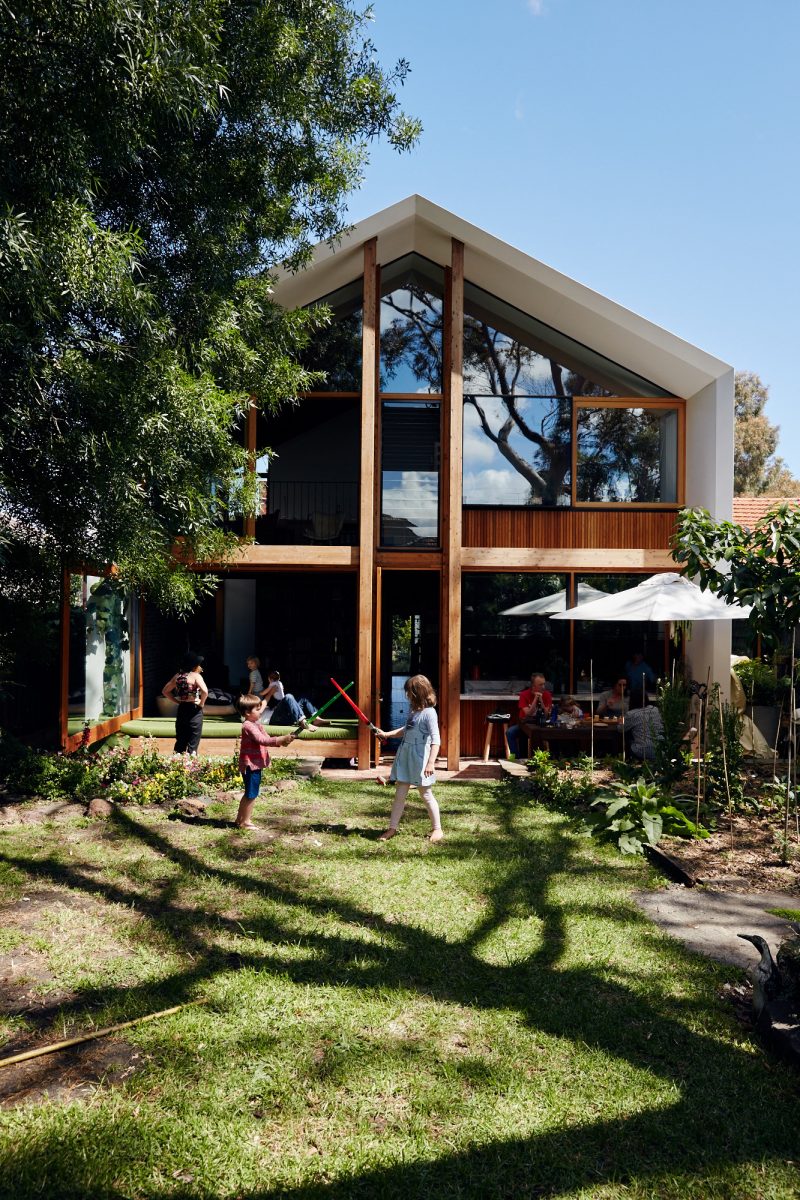 Simon commissioned the artwork by Kiron Robinson on top of the house which reads, 'It's all OK, no no, it's not.' It's so good for the neighbourly vibe because this street is starting to get a bit bourgie and expensive. I love Kiron's work because it's always about celebrating doubt and failure. I think that's a healthy thing to teach a family. We catch lots of people taking photos.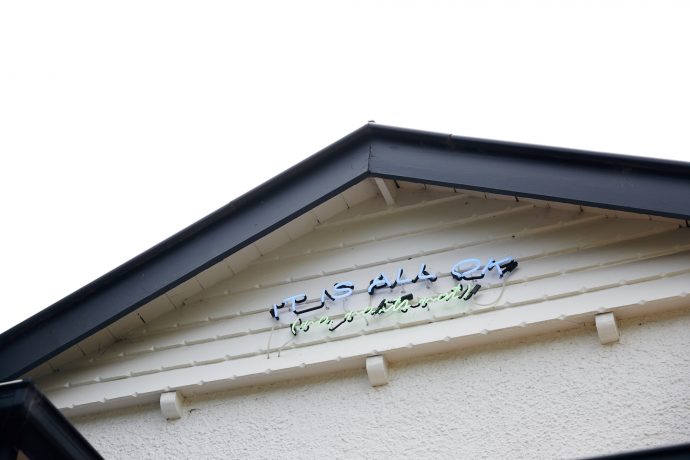 The original part of the house is where the kids' rooms, their playroom and my studio are now. The idea is my studio can be open so I can see the kids. I used to work in the Nicholas Building in the city before I got pregnant and couldn't walk up the stairs anymore. It's important for me as a mother to have my own studio because otherwise it's almost impossible to make work. I make sure I have two full days in the studio, but I'm in there at some point every day.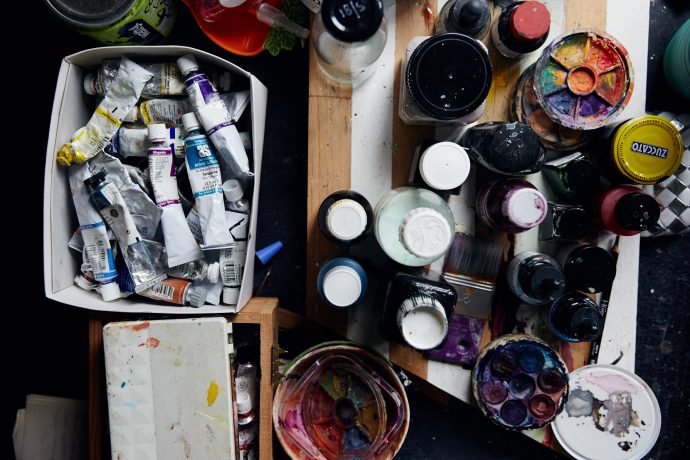 Motherhood changed my art in that it made me realise I needed it. I think it's easy to give up, so it made me quite fierce about it. My next book is taking a long time because it's actually about being slow. It's about the idea of taking time and looking at things carefully.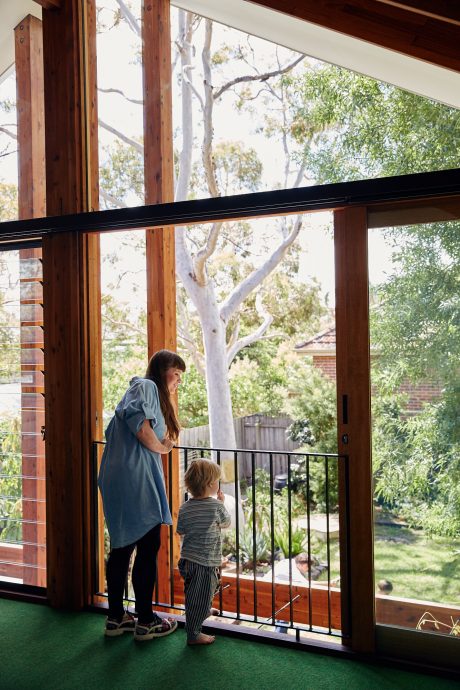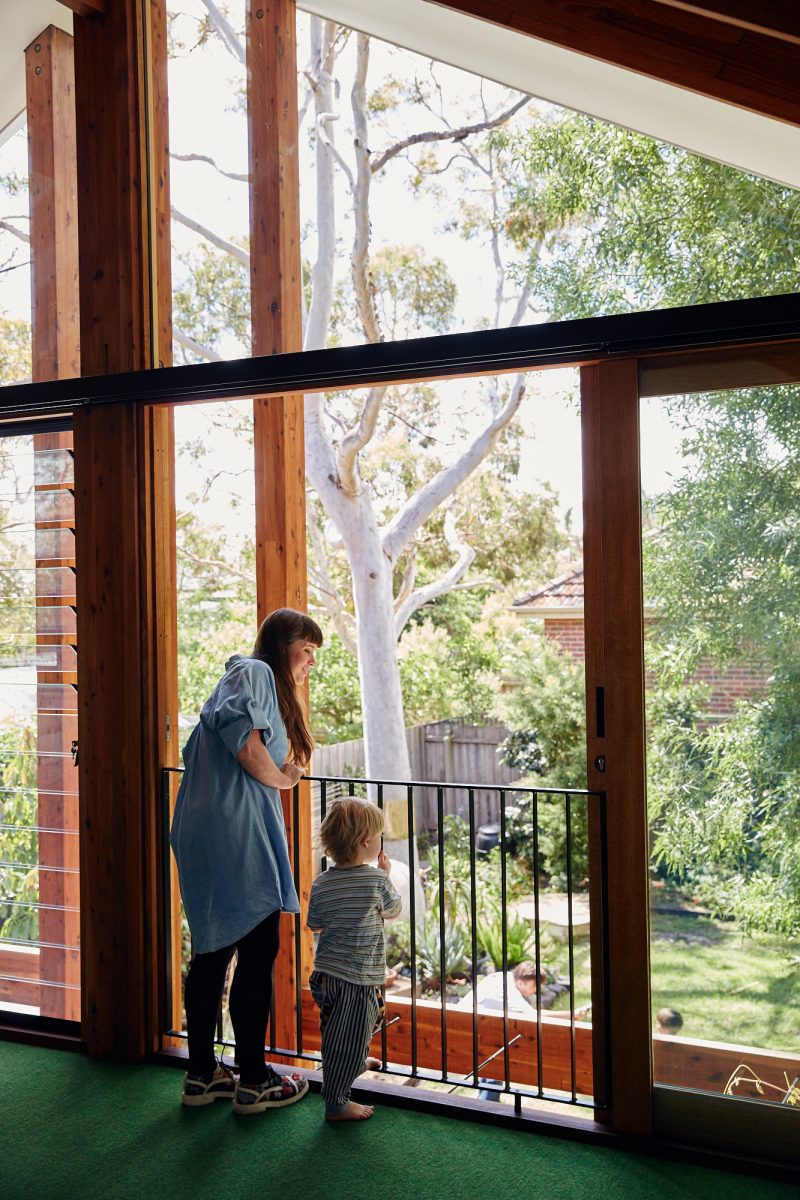 The house is an extension of Simon's practice, but it's also an extension of our lives, of us as a family. It's representative of us, creatively. We've worked on it for a long time. It's something the kids will have one day."
Huge thanks to Tai, Simon, Leo and Gil for sharing their Dollhouse with us via the wonderful words of Ghita Loebenstein. See Tai's artwork and illustrations over at taisnaith.com, and the work of Simon's practice BKK Architects at b-k-k.com.au. All photos by the exceptionally talented Tom Ross.