Impact
No Lights No Lycra: Alice Glenn and Heidi Barrett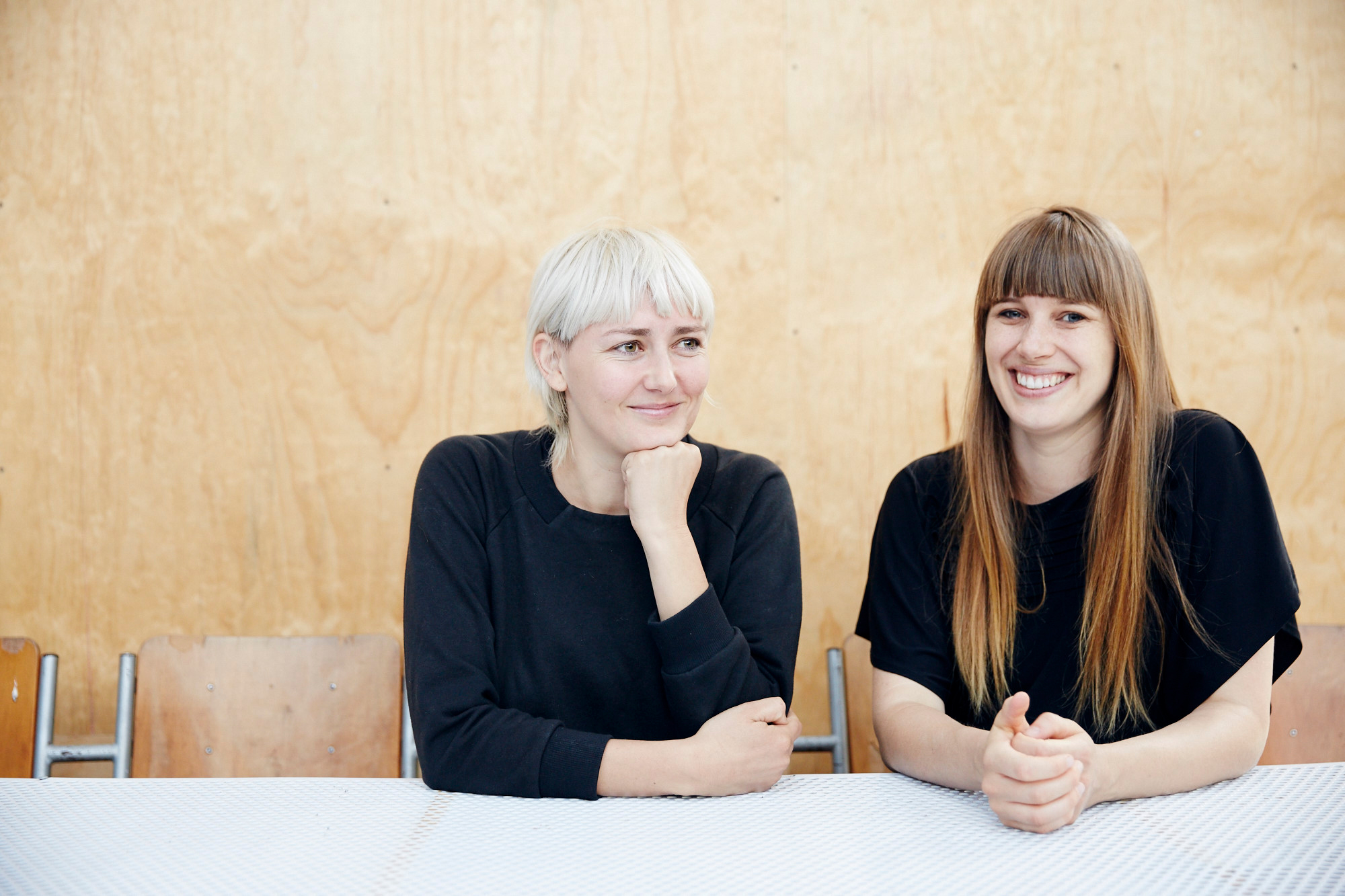 Feb 5, 2016
Dancing has always been about having a good time for Alice Glenn and Heidi Barrett. From humble beginnings in a Thornbury sharehouse to the basement clubs of Berlin, their dimly lit dance night has grown into a global social phenomenon. To free themselves of the associations that generally go with formal 'dance' – technique, perfect physiques, performance and activewear – the pair dubbed their dance night No Lights No Lycra (NLNL). The NLNL community has spread to over 60 locations globally since 2009. (Jemaine Clement from Flight of the Conchords is a fan, as is the New York Times.) But aside from the mood lighting and hip-shaking workout, for Alice and Heidi, the underlying purpose of NLNL is to offer a path toward improved mental health through physical wellbeing. Since the earliest days, Alice and Heidi have been committed to providing a place for people looking for a release from the pressures of the working week, the competitive atmosphere of the average gym or dance class, or who just need a bit more lighthearted fun in their lives. On a bright Tuesday, Hudson Brown heads to Collingwood's Schoolhouse Studios (co-founded by Alice) to speak to the duo about how they started a dance revolution.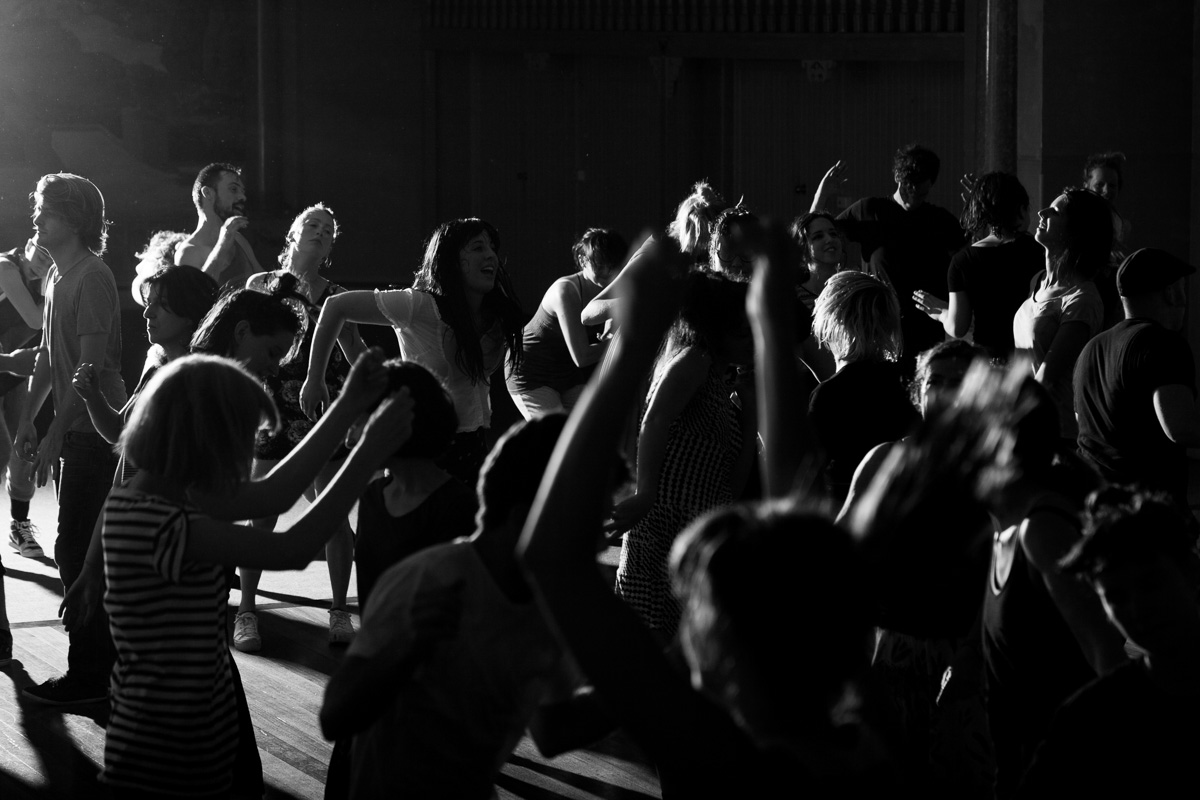 The strict nature of formal dance education never really agreed with Alice Glenn and Heidi Barrett. In the past, the pair had studied contemporary dance together at Deakin University, but quickly found the stiff, competitive nature of their education underwhelming compared to the freedom that dancing had given them throughout their teens. One night in 2009, on a whim, the pair invited some friends over to their sharehouse, turned off the lights, turned up the music and danced until they could no longer move. These get-togethers soon became a regular affair and word of the new event spread quickly across Melbourne's inner-north. Alice and Heidi saw that the simple act of 'dancing like nobody is watching' was the missing ingredient in many people's lives.
Alice and Heidi create an environment that is as expressive as the days they danced around their sharehouse with friends. The halls, churches and studios that host NLNL events are deliberately dark, while also being drug- and alcohol-free (to minimise obnoxiousness). This introspective environment removes the focus from what's 'outside', and the sense of an audience, back onto the inner experience and the innate enjoyment of tuning out through toe-tapping, even for a short time. Since the earliest days, Alice and Heidi set out to provide a place for those who lack confidence, struggle with anxiety or were searching for a dynamic dance experience away from the usual nightlife spots.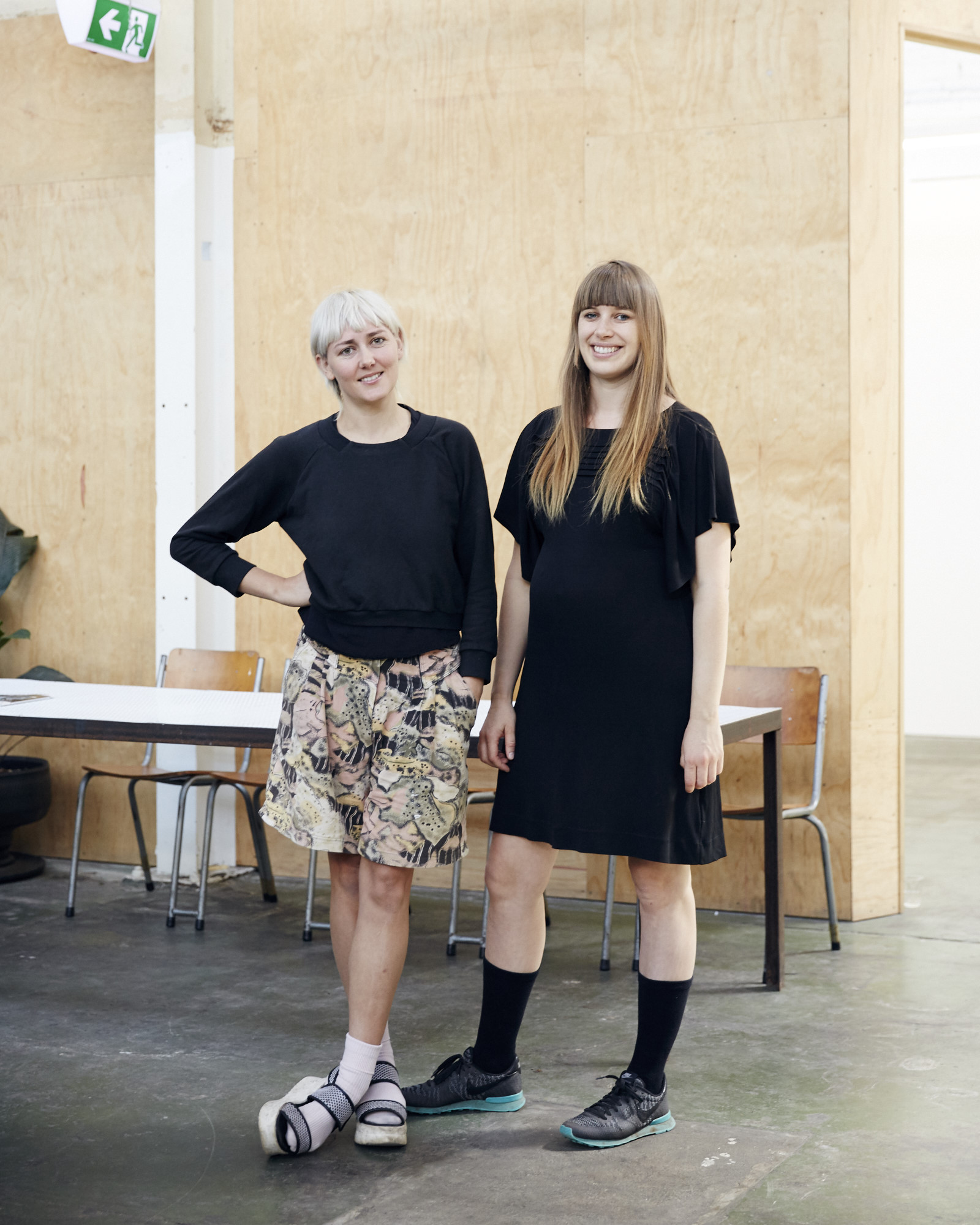 "I think one of the biggest things is to try and forget what other people think of you. That's the darkness aspect – a place to dance where no one else is watching. You don't have to worry about what you look like; you don't have to worry about seeing yourself in the mirror because often, we are our own worst critics. It's a chance to just enjoy what it feels like to dance," explains Alice.
Heidi is proud of the positive impact NLNL nights have had on many people from the local community, especially those struggling with mental health. The NLNL classes have become a way for people living with depression and anxiety to express themselves and build greater confidence. Heidi recalls a woman approaching her after a class one evening late last year. "She said, 'thank you so much for No Lights. I don't think I could have got through this year without it.' It was just so moving."
Within a year of NLNL's birth, a friend of Alice and Heidi's, Laura O'Neill, moved to Brooklyn, founding a New York offshoot. Before long, the New York Times caught wind of what the resident twenty-somethings were doing instead of yoga or pilates. The resulting article became what Alice and Heidi consider the beginning of NLNL's 'global reach'. Now present in more than 60 diverse locations around the world – from Geeveston, Tasmania (population 1,431) to Helsinki, Paris and Berlin – as Alice puts it, each city or community brings a unique focus and flavor to NLNL through its people and their particular tastes and idiosyncrasies.
"I always tell the story of visiting No Lights Berlin, which was just such classic Berlin, for me. It was down in this dungeon, which was so dark you couldn't see your hand in front of your face. The music was really, really heavy and everyone just loved it!" Alice also visited No Lights London, which she explains was quite the opposite of Berlin. The event was held in a "classic little English church hall," full of supremely fashionable locals and not really that dark. Alice and Heidi relish these little variations between cities and try to encourage creative freedom in their 'ambassadors' who run the sessions around the world.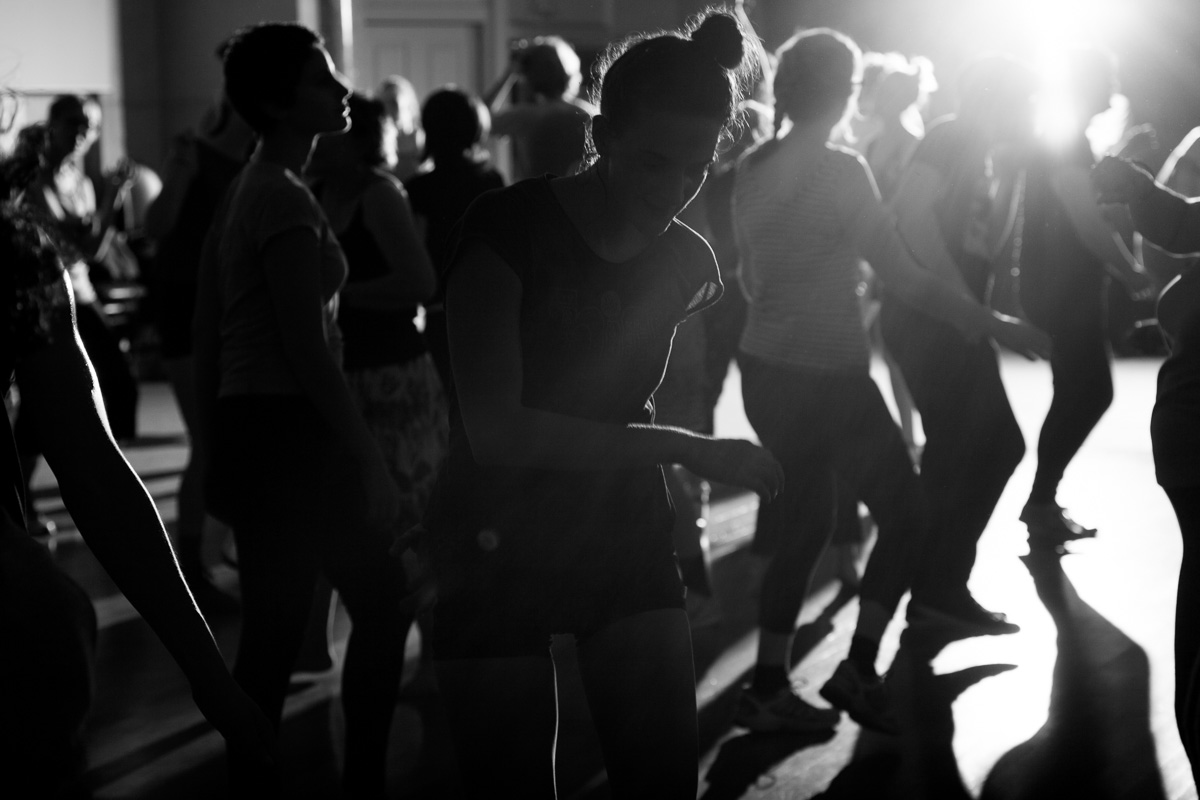 This sense of inclusion and congeniality runs through everything the pair has tried to achieve with the NLNL brand. Recently, they have delved into classes at Melbourne high schools, where they hope to instill a sense of self-confidence and belief in the minds and bodies of teens as they make their way through those tough formative years. NLNL are currently running 24 school-aged sessions across the Melbourne municipality of Boroondara, with Alice and Heidi acutely conscious of the challenges students face with the ubiquity of social media and its constant connectivity. Engaging mainly with 13 to 15-year-olds, Alice and Heidi believe this vulnerable age is when people 'suddenly don't dance anymore', mostly due to fear of being socially outcast. In an effort to combat this isolation, the pair recently launched a non-profit arm of the organisation called NLNL Projects – a way to share their learnings and resources with a broader audience. Alice and Heidi's first goal is to upload NLNL-related resources for schools for free. They have always wanted NLNL to be affordable and accessible; with these free resources, teachers will have access to full lesson plans, song playlists, daily activities and handy tips and information. Currently, trained NLNL tutors facilitate school workshops; these new free resources will make workshops cheaper and easier for schools to run themselves. Through NLNL Projects, Alice and Heidi are already looking for future challenges such as running wellness retreats for adults or high school students, NLNL dance tours of regional centres, reaching out to remote or disadvantaged communities, and finding ways to greater engage with men.
It has been a constant struggle for Alice and Heidi to keep up with the demands of NLNL. Despite the massive popularity and publicity that NLNL has enjoyed, the duo remains the only staff of the organisation. Recently, a long-held ambition of NLNL was realised: Alice and Heidi developed their own mobile app, 'NLNL Dance Break'. As recipients of the VicHealth Innovation Challenge Grant, Alice and Heidi were given the funds to put their ideas into practice. With a desire to bring the simple but deeply 'kinetic' philosophy behind NLNL into the technological age, users of the app are shown a 30-minute warning that a song is incoming before their phone is taken over by an invigorating dance track. Taken from SoundCloud, Alice and Heidi have carefully chosen the tracks that they say 'differ slightly from the usual NLNL tunes'. Featuring more remixes and lesser-known artists, Alice and Heidi want the app to highlight emerging musicians whose music the pair is excited about. Whether at work, home or school, Alice and Heidi hope that app users will drop their task at hand to immerse themselves in the music. At the conclusion of the music-fuelled cardio session, users can view a map geolocating all the people around the world with whom they've just shared the virtual experience.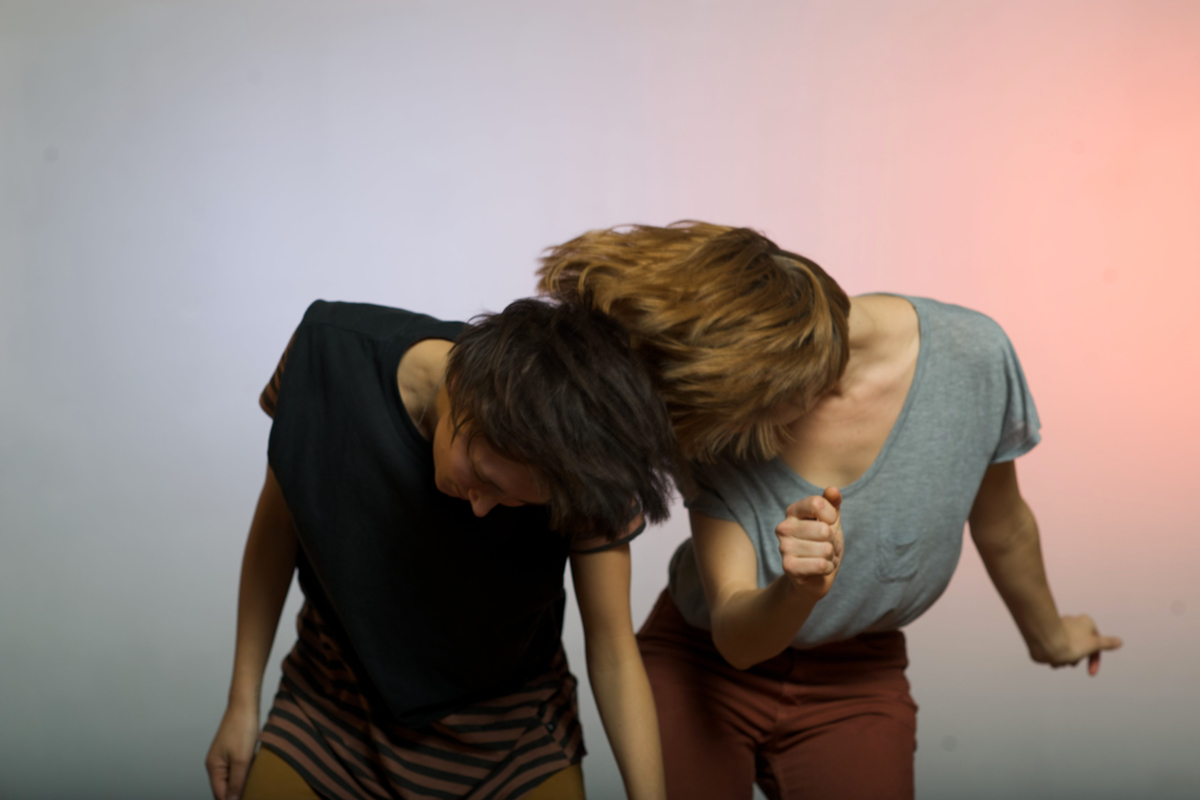 "We love the idea of interrupting people's workflow, saying: nope, get away from your desk, stand up, move around and have a break … The app provides a nice sense of connectivity, so even if you are dancing alone in the stationery closet at work, at the end of the dance you feel connected to people around the world." explains Alice. "It's just so sad that at some stage in a lot of people's lives there is a moment where they are laughed at or told they are a bad dancer. If you're not doing it for the Australian Ballet, why do you need to look a certain way? It should be how it feels, and that's it."
Whether it's a Monday morning or a Saturday night, Alice and Heidi don't want you to have to wait to hit the dance floor. The kitchen, the classroom and the office can all be the site of your next cathartic shimmy with the NLNL Dance Break app. If you'd rather dance in the company of others, wherever you are in the world, chances are there's a NLNL session near you. And if not, why not get some friends together and start an event yourself? In the meantime, Alice and Heidi look forward to getting more people dancing in the dark.
Thanks to Alice Glenn and Heidi Barrett for taking the time out of their hectic schedules to chat to us about No Lights No Lycra. Available on both Android and iOS, be sure to get your fingers on the new 'NLNL Dance Break' app or check the website to find your nearest dance location.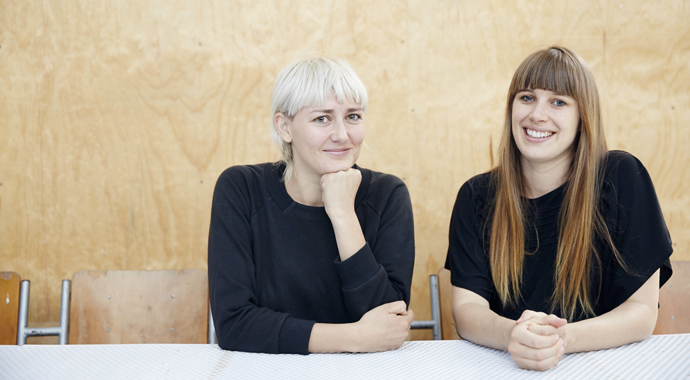 Alice Glenn and Heidi Barrett at Schoolhouse Studios in Collingwood, Melbourne. Photograph by Tom Ross.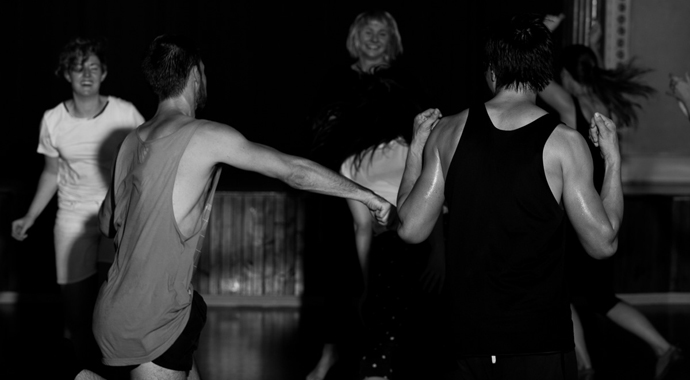 "It's a chance to just enjoy what it feels like to dance," says co-founder of No Lights No Lycra, Alice Glenn. Photograph by Tom Ross.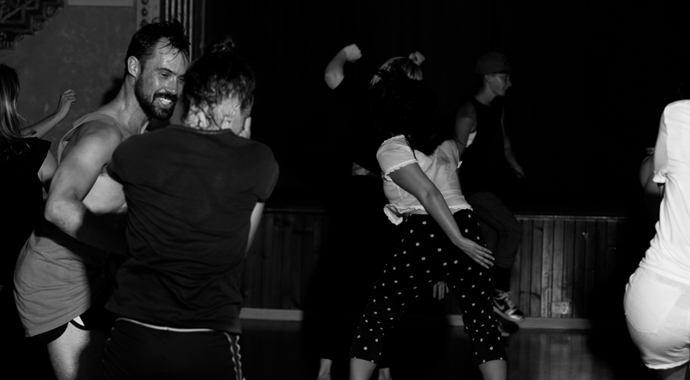 "[Dancing] should be how it feels, and that's it" – Alice Glenn, co-founder of No Lights No Lycra. Photograph by Tom Ross.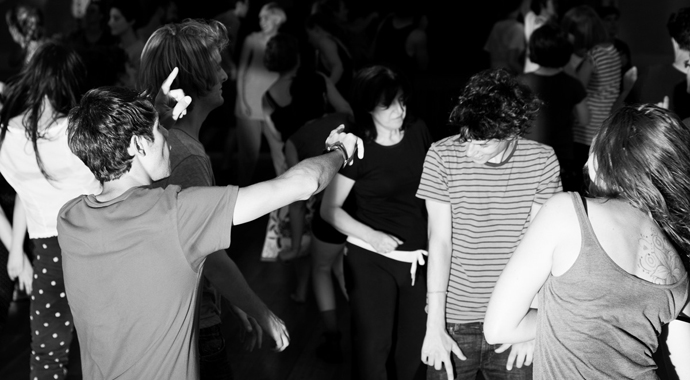 "I think one of the biggest things is to try and forget what other people think of you," says No Lights No Lycra co-founder Alice Glenn. Photograph by Tom Ross.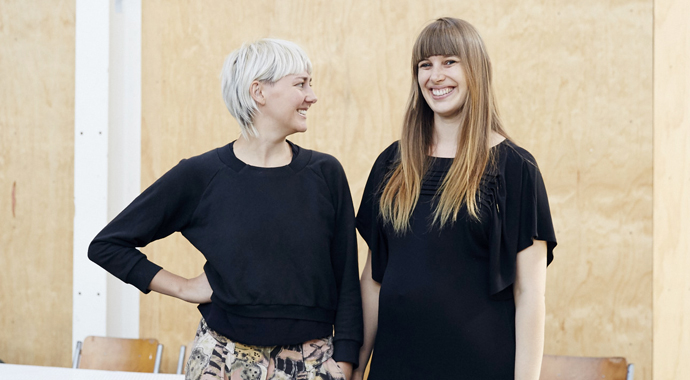 Alice Glenn and Heidi Barrett at Schoolhouse Studios in Collingwood, Melbourne. Photograph by Tom Ross.