Culture
Patagonia: treading lightly is good business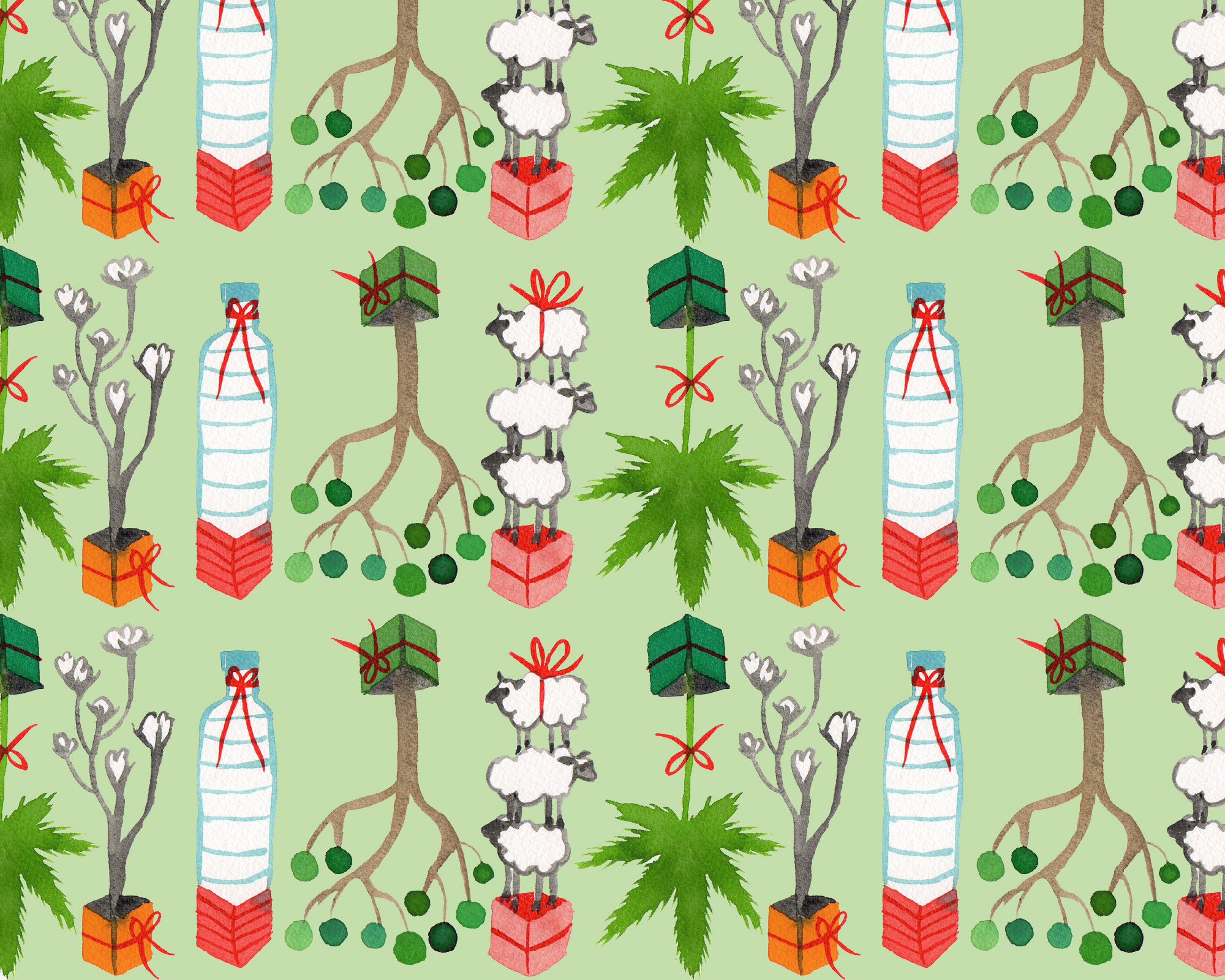 Dec 1, 2015
The Fifth Estate's Willow Aliento speaks to Dane O'Shanassy, Patagonia Australia and New Zealand general manager, about the rise of the "conscious consumer" and how good business can actually inspire its customers to buy less. Find out how the renowned B Corporation-certified outdoor clothing and equipment company "uses business to inspire solutions to deal with the environmental crisis."
It's a counter-intuitive strategy to tell potential customers not to buy your stuff if they don't really need it, but it's been working well for outdoor clothing and equipment manufacturer Patagonia, with sales booming and a turnover of $600 million in 2013. Dane O'Shanassy, Patagonia Australia and New Zealand general manager, says one of the factors driving the company's international success is the rise of the "conscious consumer". "Our research tells us consumers are demanding more in this space and are willing to pay more," he says. "Companies normally compete on price, or on features and benefits. But when you compete at that end, the economy or your customers only have to catch a small cold for the company to be under duress."
O'Shanassy told The Fifth Estate the company takes its impact on the environment very seriously, and has a commitment to cause "no unnecessary harm". "The owners [of Patagonia] believe you shouldn't buy things you don't need," he said. The firm has extended this idea to include free repairs of any of its clothing, and end-of-life take-back for garments that have gone beyond the point of fixing. In the US, where it is headquartered, it has 45 people employed at a repair facility in Reno, Nevada, that are completing around 30,000 repairs a year. In Australia, where it launched stores five years ago, a site is being sought for a repair facility, and currently, garments are fixed either by a network of approved repairers or by store staff that have been trained in simple repairs. The company is always looking at ways it can extend the lifetime of products, he says. "We think about how to make things that last."
O'Shanassy says the approach to looking at lifecycle impacts extends right through the supply chain to raw materials. It also incorporates Fair Trade approaches to manufacturing operations, many of them based throughout Asia. "We want to know who we are working with and who is in our supply chain. And we are firm about saying 'no', even if it costs us sales." Up to 170 of the company's product lines are now part of a third party-certified Fair Trade Factory system; and the names, addresses and phone numbers of all the factories the company uses are published and linked to the respective products they manufacture.
"Another thing is: we are focused on understanding the social and cultural factors behind human trafficking; the ways in which people are forced into jobs, or situations where they have to actually buy a job," O'Shanassy says. He says the choices made in terms of materials, quality assurance processes and paying fair wages is part of the reason its products are "a little more expensive". But, he points out that when lifecycle is taken into account, if a consumer gets a decade or more out of the garment rather than just a couple of years, the price balances out.
The company is privately owned, which means it has no obligation to produce quarterly financial reports for shareholders or to publicly disclose profits. It is, however a Certified B Corporation, something that carries with it an obligation to produce sustainability reporting. The company has gone one better than an annual report though, producing an online resource called The Footprint Chronicles that details the steps it is taking to reduce the supply chain and lifecycle footprint. "It's about sharing our challenges," O'Shanassy says. "Transparency has really been a foundation of the company."
Reducing materials impact
Reducing the impact of individual materials has taken a variety of initiatives to achieve – and is still a work in progress. Having made a commitment to only use organic cotton due to the impacts of the chemicals in conventional cotton-growing, the company had to work with a group of US farmers to "bring them on the journey" of organic production. O'Shanassy says Patagonia is currently unable to source any organic cotton from Australia. It uses recycled wool from a plant in Italy that has been recycling woollen garments since the 1800s, hemp from China, and lyocell fibre from FSC-certified eucalyptus trees.
In August this year, Patagonia announced it would suspend any purchase of new Merino wool due to animal welfare concerns until a Responsible Wool Standard (currently being developed by Textile Exchange) and an international working group is completed. The company also drove the development of a responsible and traceable down standard, to ensure all down used for insulation in its products since 2014 is not sourced from birds that have been force-fed or live-plucked. It is also using a high proportion of recycled synthetic materials; including, since 1993, polyester made from recycled soft drink bottles.
O'Shanassy says the recycled synthetics are not just post-industrial or post-consumer waste, but also returned outworn garments and waste from its own textile mills and suppliers. "The closed loop is a big part of the company's approach and style," he says. One of the big challenges is that the chemicals used in some of the high-tech fabrics, such as breathable outerwear for skiing, can create difficulties in the recycling process. "It is not always cheaper to use waste. There is the cost of collecting it, cleaning it and getting it to the same standard as [new] raw materials. For example, with polyester, new polyester is created from oil and it is a refined and managed process," O'Shanassy says. "I hope over time through consumer demand, as scale grows and with new technology, that can hopefully drive the price [of recycled materials] down."
New materials research
The company has also invested heavily in R&D, for example partnering with Yulex in the US to develop a biorubber for wetsuits that can take the place of neoprene, which is created from petroleum through a highly toxic manufacturing process. The partnership has created IP for the biorubber process that has been shared across the whole industry, "because we want the industry to use it," O'Shanassy says. "We tinker around with our products and see things we can improve," he says.
Staff retention made easy
From a company-management perspective, O'Shanassy says the combination of green goals and social conscience means it "really is easier to attract and retain good staff". He says the company is often rated in the top 10 of US firms to work for in terms of values and vision. "The company is privately owned and has an altruistic mission. It's almost the same good feeling of a charity or not-for-profit but in a commercial environment." The decision to become a BCorp was about answering the question: "How does our company become about more than just creating money value?" O'Shanassy says. Unlike many corporations in which people are not able to make decisions easily, he says within his company, they can. And Patagonia approaches events and causes with a "what can we do?" attitude.
This includes a commitment to donating one percent of all sales to environmental and social causes, including in Australia the Bob Brown Foundation and other grassroots activist-based organisations. To date it has donated more than $70 million worldwide. It has funded documentaries including one on dodgy derelict dams in the US, and also invests directly in doing-good start-ups, such as Yerdle, an app that helps people trade unused items. He says the company has attracted "like-minded people with common goals". There are around 2000 employees worldwide.
"The company's mission is to build the best products, cause no unnecessary harm and use business to inspire solutions to deal with the environmental crisis." The company has not been without its rockier patches. O'Shanassy says in the 1990s, Patagonia faced some financial challenges: founder Yvon Chouinard was told by one of his team that the company could not possibly afford to use recycled paper for the annual catalogue for wholesalers, as it cost twice as much as non-recycled. He says Chouinard simply decided they would therefore print only half as many catalogues as usual. He says the company is very focused on positive thinking. "When big companies make a small positive change, we should be celebrating that."
Thanks to The Fifth Estate and Willow Aliento for permission to share this article, which originally appeared here. This is the third in a series of reportage and opinion pieces republished from Australia's leading business newspaper for the sustainable built environment.
Illustration by Tai Snaith for Assemble Papers.