Housing
SIBLING's Jane Caught gives a tour through her house in the clouds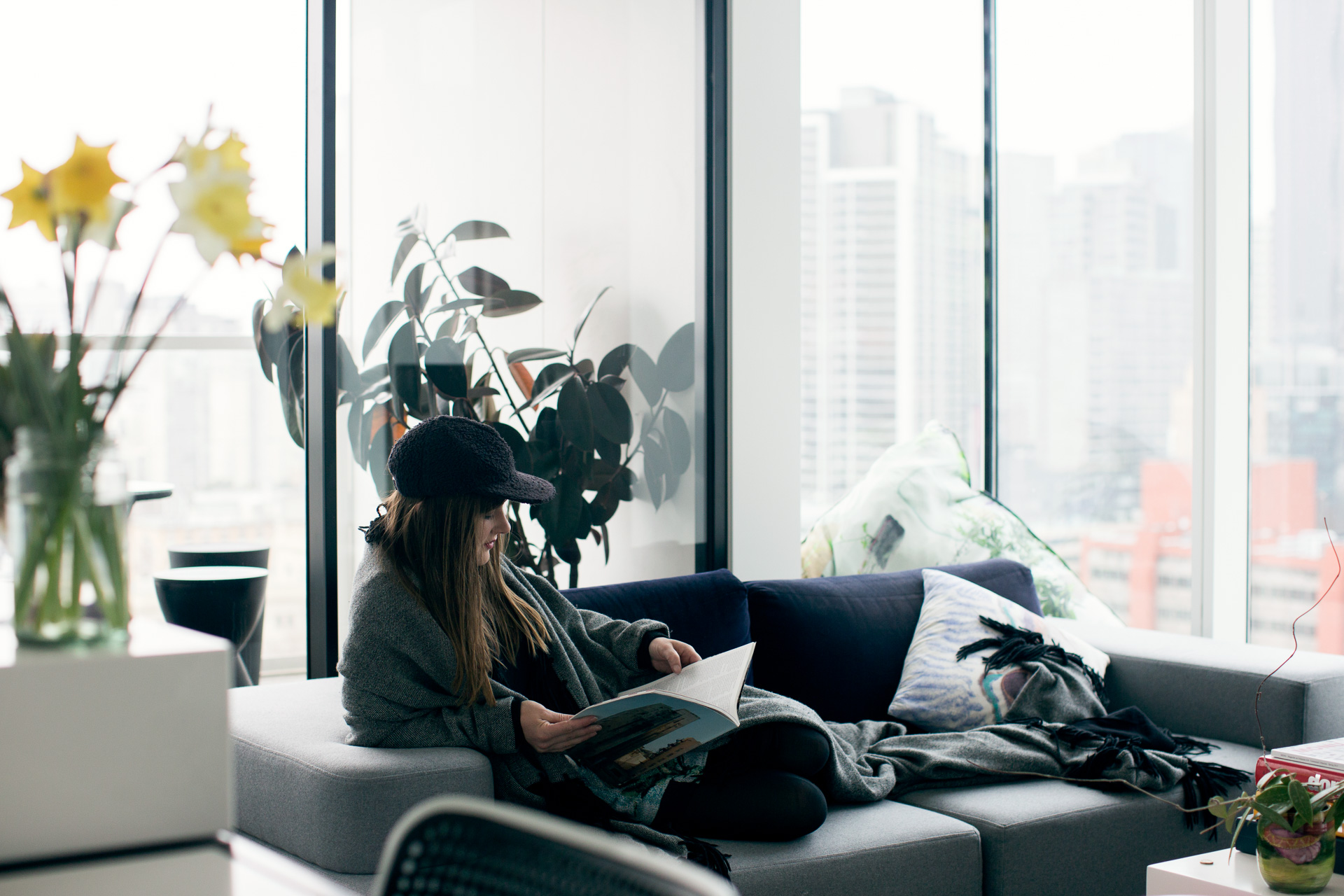 Oct 20, 2015
Jane Caught is an architect and co-founder of multi-disciplinary collective, SIBLING. Recently, SIBLING relocated its Melbourne studio to Curtin House, a short stroll from Jane's rented apartment in the Jackson Clements Burrows-designed, and Piccolo-developed, Upper House. Tom Ross visits Jane at her 75m2 apartment on the 14th floor, before the SIBLING workday begins.
Jane formed SIBLING in 2007 with a group of friends. With an open-minded, many-limbed approach to architecture, SIBLING draws from a range of other disciplines including urbanism, economics, landscape design and communication. From temporary installations to urban strategy, SIBLING is interested in a research-based, civic-minded approach to design for the built environment. The increasing role of digital technologies in our everyday spaces, and the way these affect the way we interact, is a point of particular interest; as well as allowing for opportunities for agency within the built and digital environment. These ideas are manifest in SIBLING's recent projects: the 'no input' blue of Melbourne headquarters of global media company VICE; the illuminated grids of the project space of non-profit gallery Gertrude Contemporary; and a magenta-tinged, hydroponic-enhanced workspace for animation and visualisation studio Squint/Opera. Digital reality was also explored in SIBLING's interior for the retail space Dust – the brief was to design a physical space that somehow merged an online presence with a bricks and mortar store (the design won a swag of accolades, including the Premier Award for Australian Interior Design). Currently, SIBLING is working on a range of residential, hospitality and institutional projects both locally and overseas, and has just toasted the closing of artist Nathan Gray's Work With Me Here (they did the exhibition design), at RMIT Design Hub.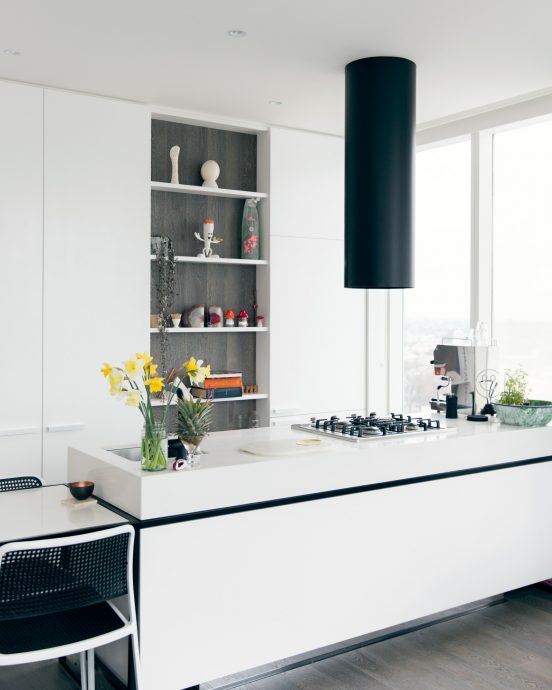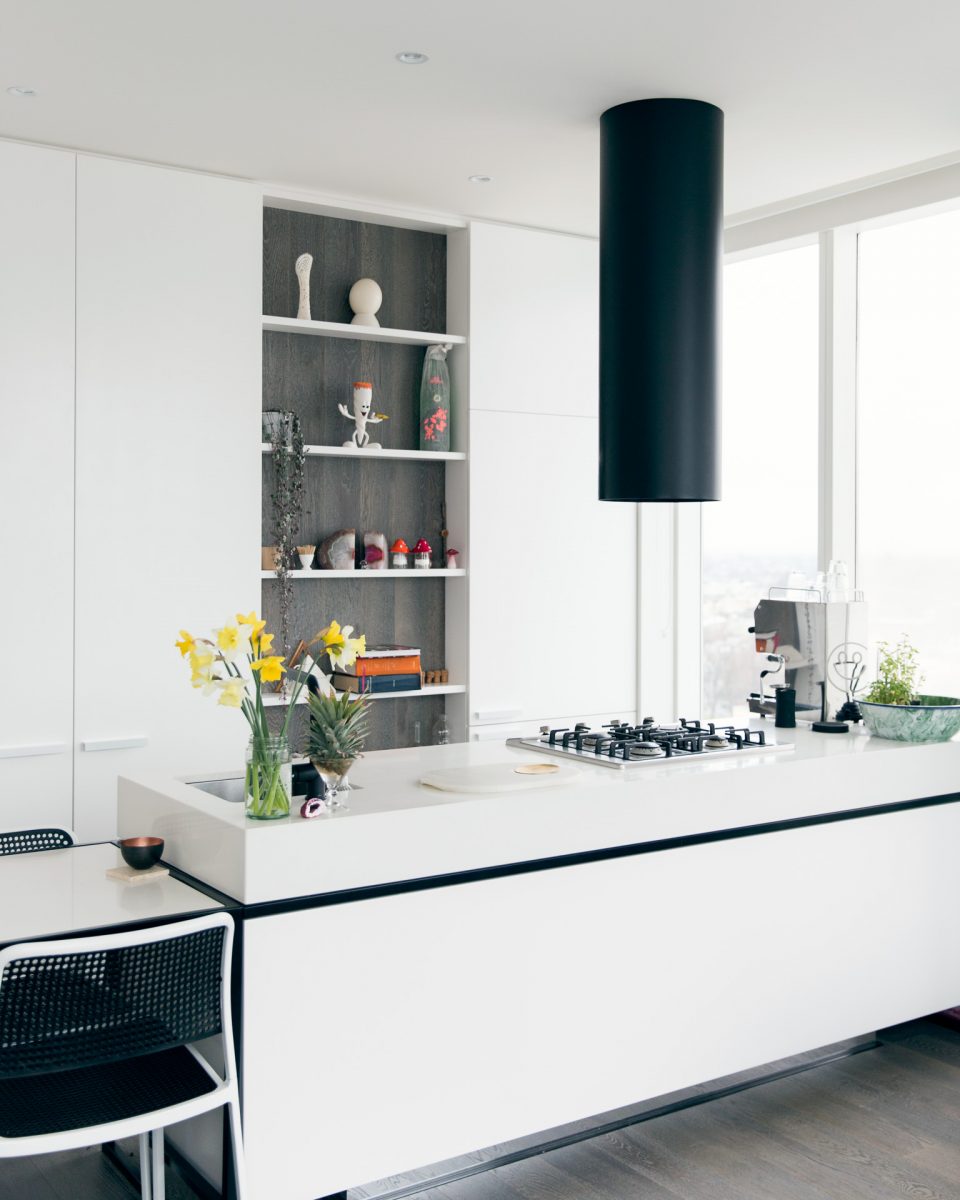 "I have lived in a range of small spaces around Melbourne, so it is something I am quite comfortable with. This is the first time I have lived above ground level, and it is a bit of a revelation – the play of light over the city, the weather formations, and just the volume of sunshine. Being slightly out of the city allows for long distance views and a sense of expansive space, despite the small footprint. I like it a lot.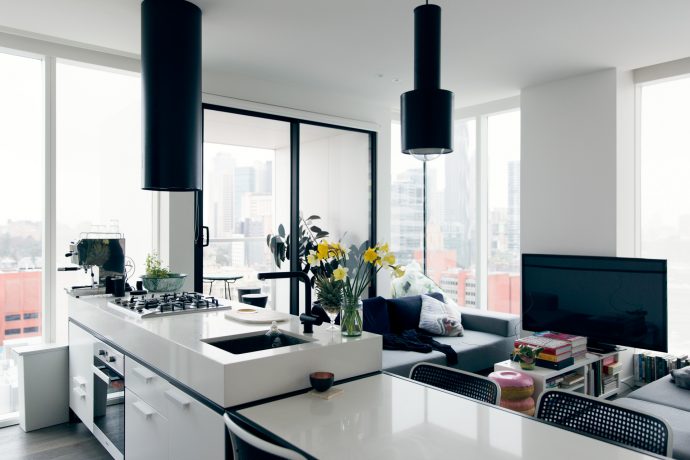 I like living in 'postcode 3000' due to its diversity. It's refreshing to move beyond the stereotypes assigned to other suburbs, or from one side of the river to another. To me, one of the best things about this location is the proximity to Queen Victoria Market. Market shopping has become a weekly activity, and allows me to indulge my fixation for seasonal eating, as well as escaping the banality of the supermarket. Some things I have discovered since shopping there include custard apples, pandan essence, and fish tails.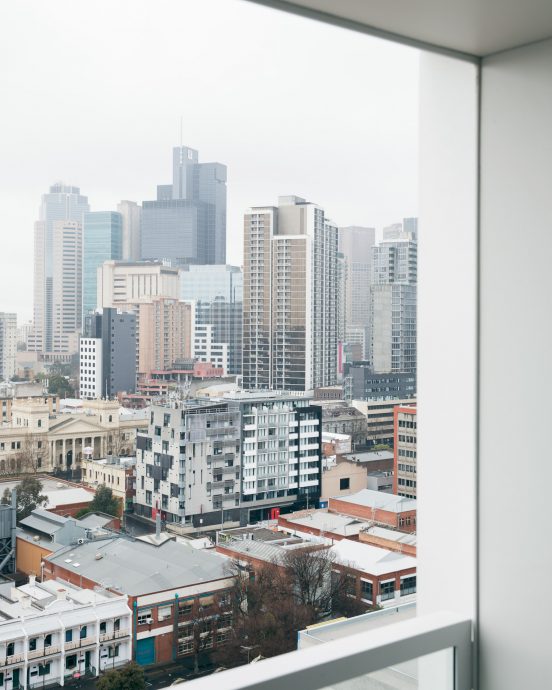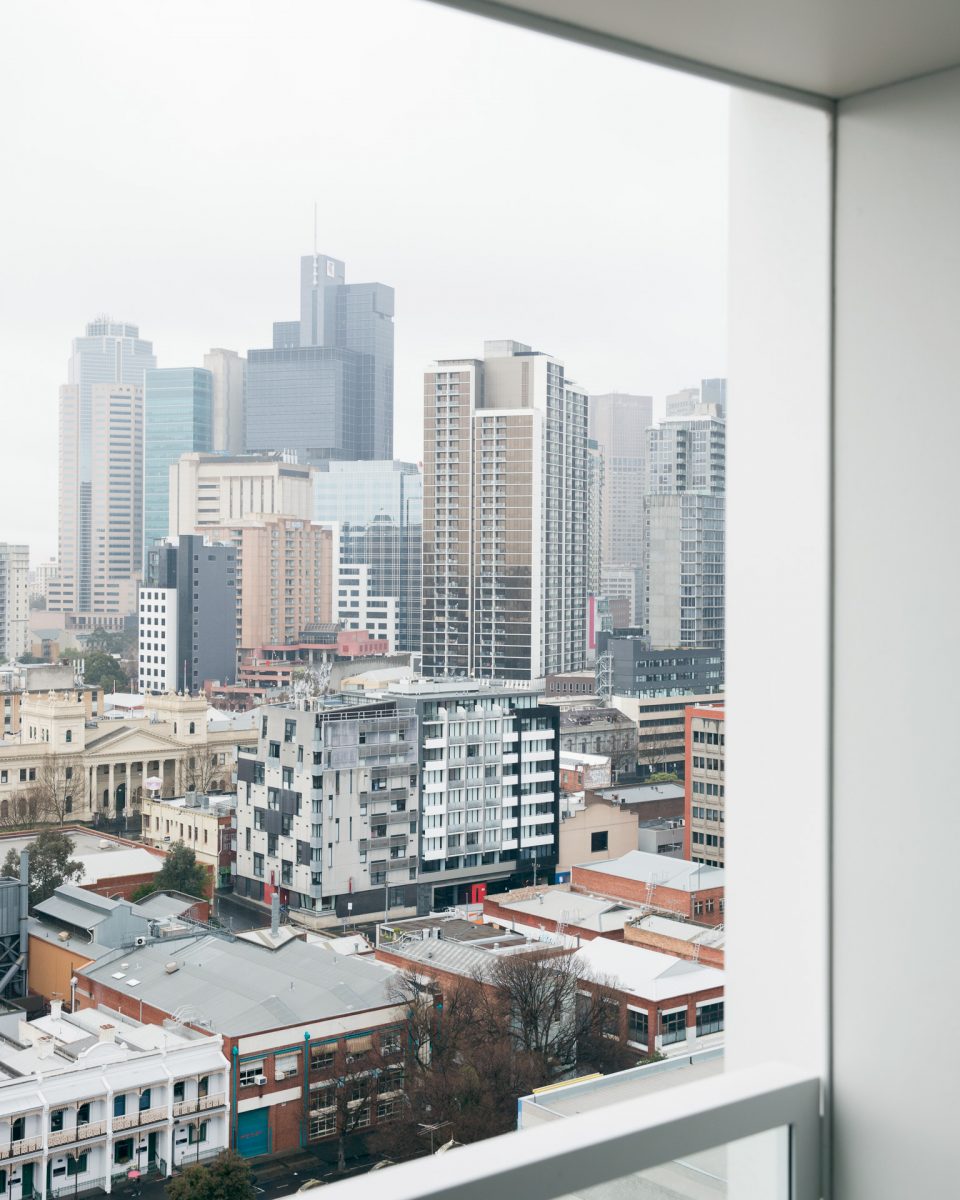 I have been living in the Cloud (the upper portion of the building) since it first was completed in October last year. The amount of light from the windows is amazing. On the flip side, I feel I may have become a bit of an exhibitionist, as pulling down the blinds destroys the space. Three floors down from my apartment, there is a gym, lounge and an area for larger dinners, as well as an outdoor deck that goes all the way around the building. The best thing about living here is taking in the sunset on the west-facing deck, watching the sun go down over an apocalyptic-looking port, orange light reflected all around by the mirrored surfaces. It was the perfect location to farewell/welcome the solstice sun with a dinner party back in June.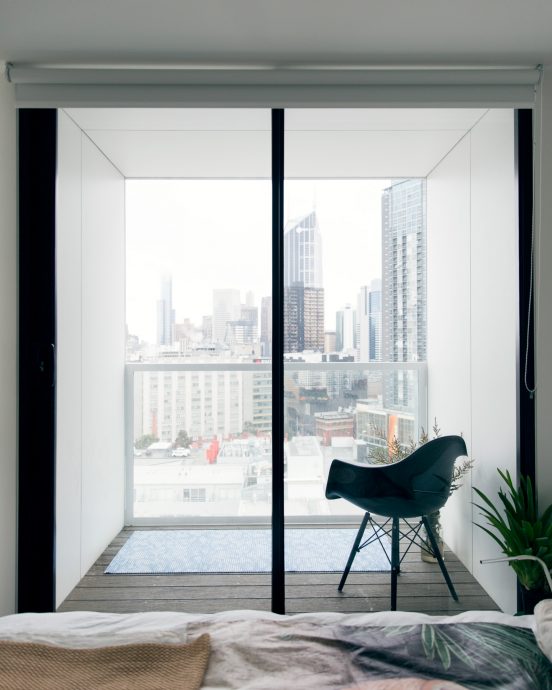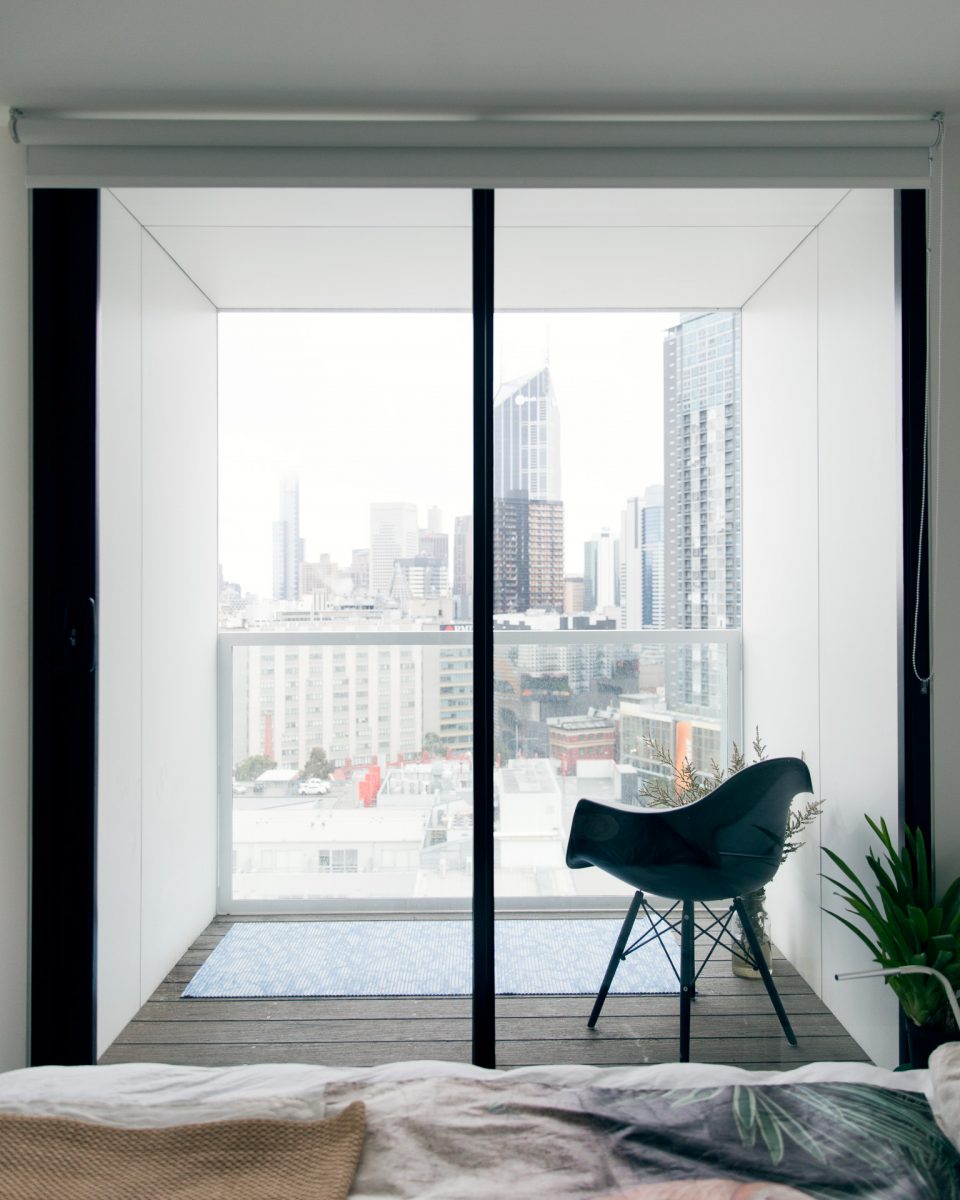 Living in a small space, I constantly have to quell my hoarder instincts, but I do fall in love with objects very easily. I worked a lot in bookshops as a student, including ten years at Readings Carlton, so I also have a bit of a book problem. These can be difficult in a small space, but here I have lined the window frames with them as a purpose-made bookcase. Some other favourite things are artworks by friends, including some homewares by Kain and Fi of clothing label ffiXXed. I have a box or two of treasures, each with a story of its own. Perhaps the collection of objects is more potent without explanation.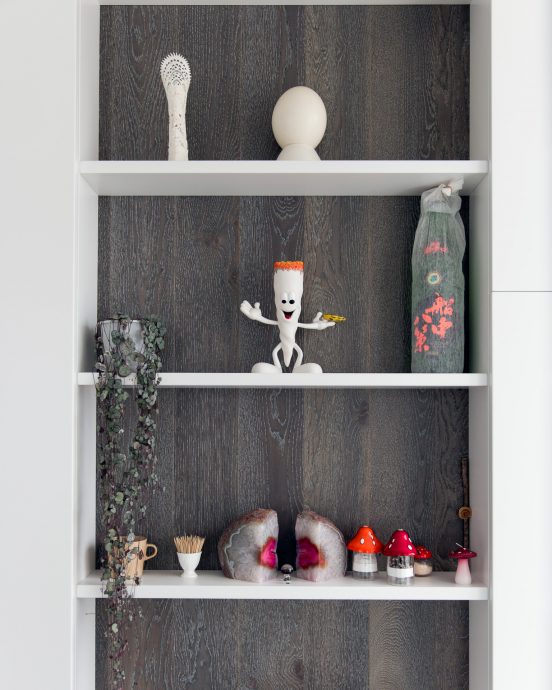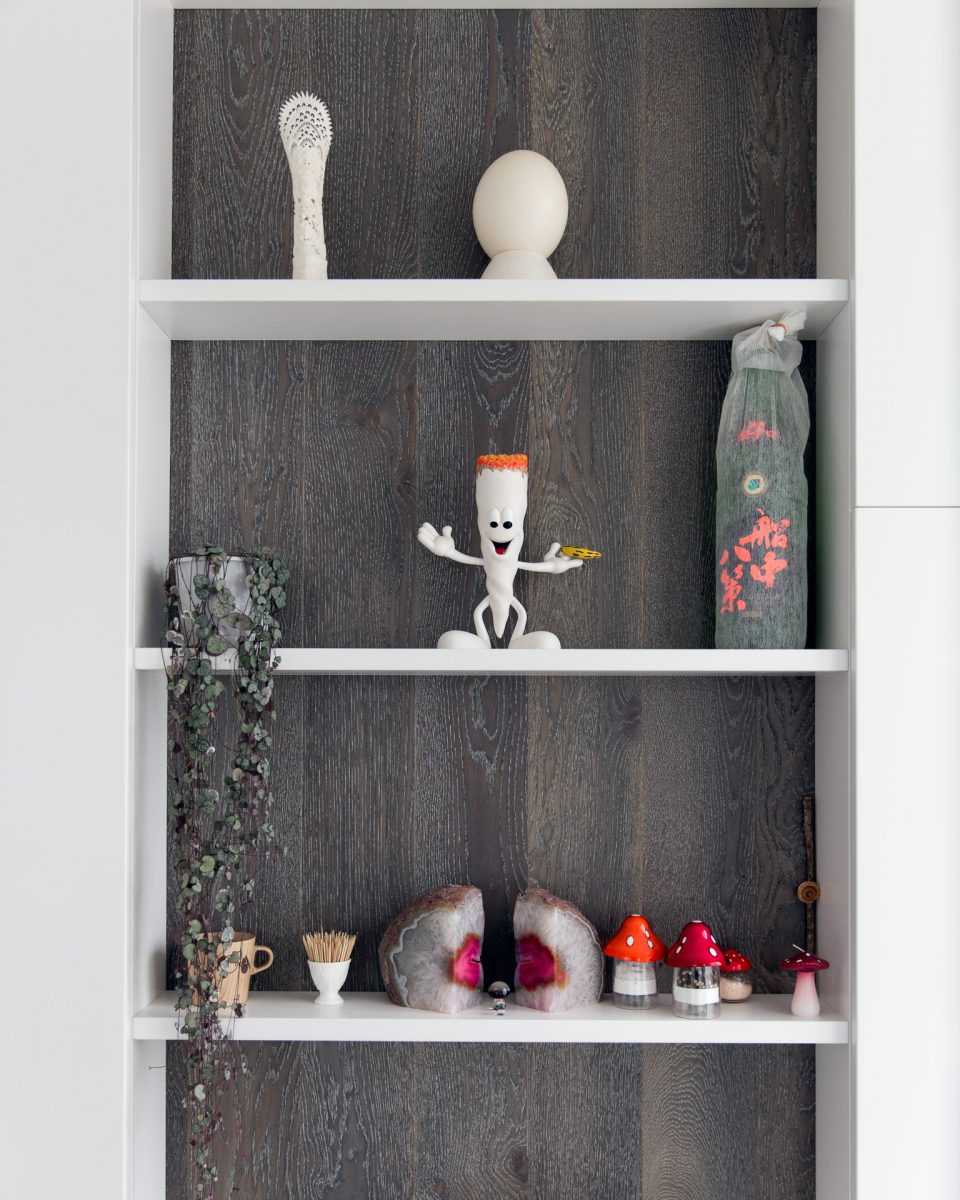 The mornings are a solitary – often golden – luxury. With the eastern wall of glass, the dawn can be transcendental. Then, I walk a little down Swanston Street to our new studio for a long but fun day. We share the space with art directors tin&ed, who are also very good friends. Being in the city again, we are still re-familiarising ourselves with its haunts, and usually venture out for a meal or opening before heading home.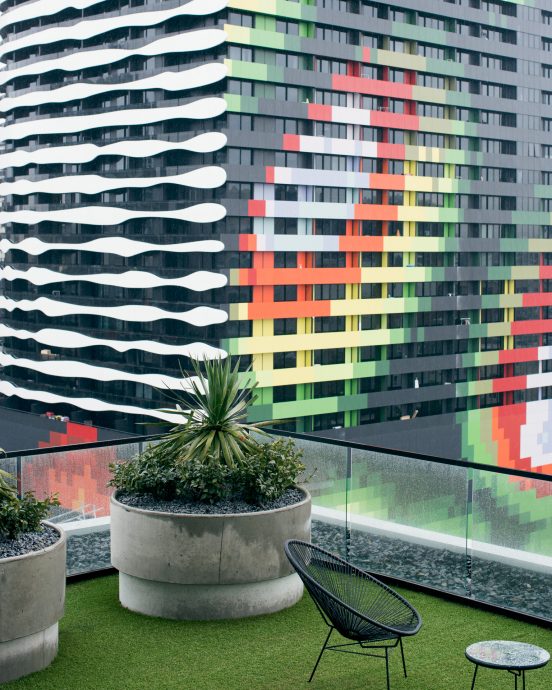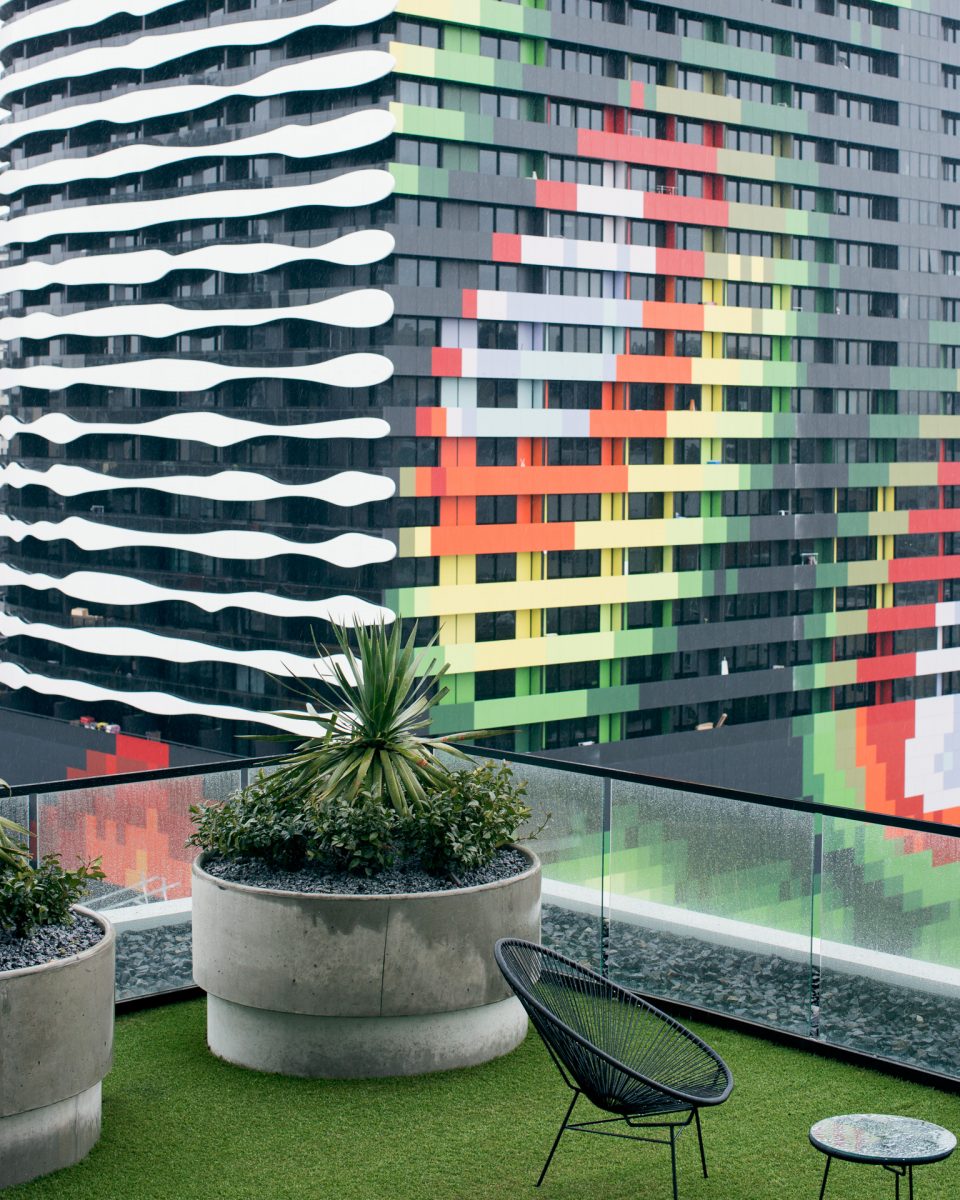 Upper House is a very good place to live, well-designed and with a high level of finish. My own ideal architecture for living would be a lot more radical, attempting to create a space that addresses, more specifically, our current societal conditions, be they relating to technology, ecology or cultural identity. The more consideration that goes into addressing these issues the more chance for beneficial change to occur. Home and inhabitation can be defined in so many ways – I know this because it is a question I regularly pose to students. For me, home is anywhere you choose to call it, whether that be your favourite pair of shoes, an online platform, or a beach frequented in your childhood."
Many thanks to Jane for the tour and early morning insights. For more information on the multi-disciplinary, many-limbed work of SIBLING, visit: siblingnation.net.