City Living
Wellbeing and Aboriginal placemaking in the city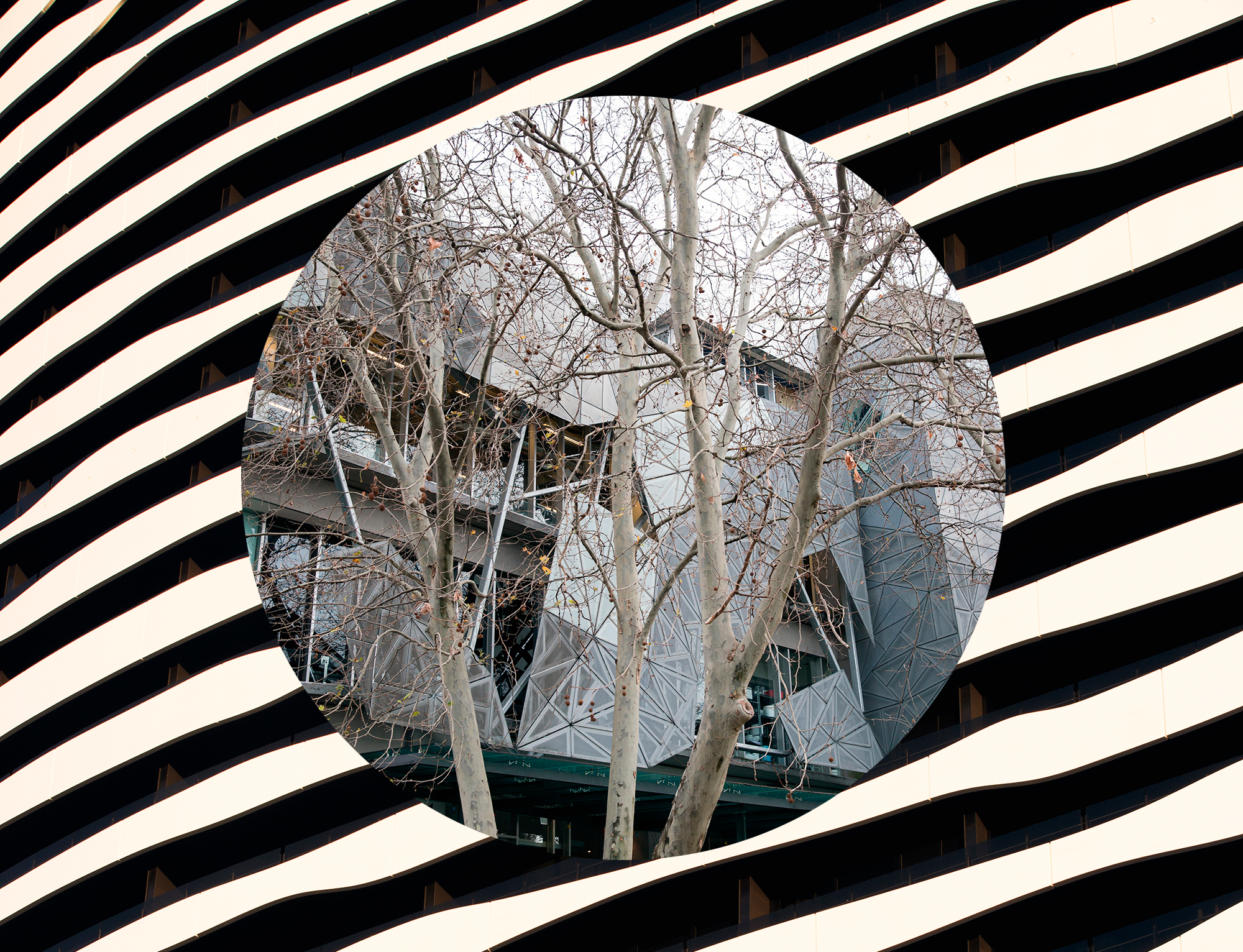 Oct 5, 2015
Earlier this year, I sat amongst a crowd of planners, designers and architects at the Planning Institute of Australia, National Congress. In the vast auditorium of the Melbourne Convention Centre, we shared thoughts on housing, climate change and population growth. But, as international practitioners from New York to Shanghai provided new perspectives, it was Rob Adams' reference to our past, which stayed with me. The influential Director of Urban Design for the City of Melbourne boldly suggested we re-name the Yarra River to Birrarung. Birrarung means 'river of mists' in Woiwurrung, the traditional language of the Wurundjeri. Caught in the pace of city life, it is easy to forget the cultural heritage and ecology of our city. Melbourne is home to the Wurundjeri and Boonerwrung peoples of the Kulin nation, who have cared for this landscape for thousands of years.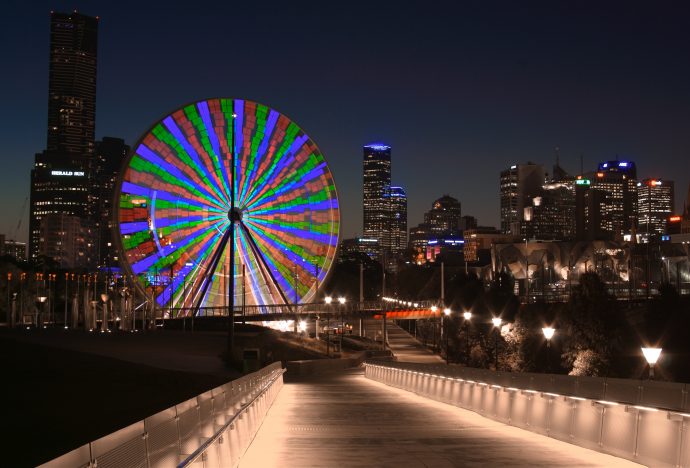 During the congress, new approaches to urban planning using digital technologies dominated discussions. But for me, Rob Adams' sentiments emphasised how little we, in contemporary society, consider Aboriginal knowledge of place, as a way to shape our future. Understanding Indigenous connection to country could be beneficial to us all, providing new ways to experience urban environments and a break from our reliance on technology. In July, I spent two days discussing Aboriginal culture in the built environment. Led by Indigenous Architecture and Design Victoria (IADV), the unique gathering was a chance to unpack the concept of Aboriginal architecture and how it is changing Melbourne. 15 Aboriginal architects and built environment professionals converged at the Australian Institute of Architects Victoria in Exhibition Street, bringing an Aboriginal perspective into the mainstream.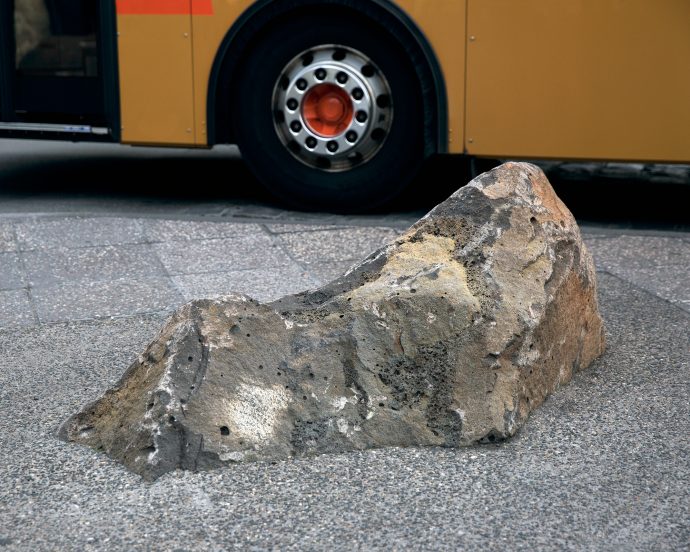 Through discussions and site tours, we imagined ways to weave natural forms and Aboriginal identity into the built environment. My attraction to this work often comes from a personal desire to readdress the dominance of Anglo-centric design. Yet, the intimate knowledge of place, passed onto those of us who were present at the gathering by IADV director Rueben Berg, could also have the wider benefit of easing the stress and anxiety many people feel in cities. Globally, there is a perception that Australians have a unique sense of place and connection to nature. We are blessed with incredible coastlines, mountain ranges and red desert plains. But in reality, for most of us, these environments bear little resemblance to our everyday lives. We live amidst concrete and steel, in the shadows of large buildings, and people move quickly from one point to another with little space for thought or respite. As author Briohny Doyle explains in her 2014 article 'New to the Yaba – Into the Aussie Badlands', "there is an intense pressure to be 'connected' to place in Australia, even when you are an anxiously assimilating outsider, as most of us immigrants are: clustered in the cities."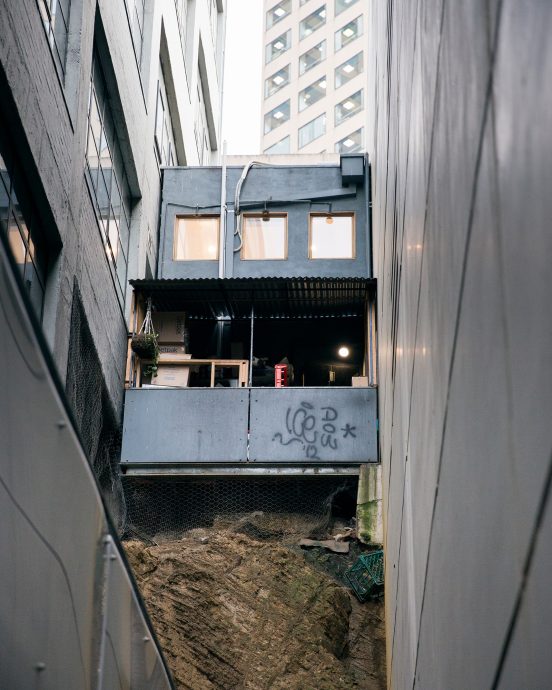 Walking through the CBD, Rueben brought us to an unusual spot behind a Subway fast food joint off Exhibition Street. As rain poured, I wondered why we were here. As we reached the end of the laneway, he proudly pointed out the last siltstone wall left in Melbourne. Wedged between apartment buildings, the dramatic rock face was a clue to the ecology embedded beneath the concrete metropolis. Nature, small but still standing, amidst the towering buildings; it was a reminder to us of what used to be here and our responsibility to protect what is left. Amidst the grey surrounds, the discovery of the siltstone wall shifted our relationship to this place. To me, it seemed that Aboriginal knowledge could be a way to soothe the "anxious assimilating outsider", by exposing a side of our city that was more grounded to its context. A chance to connect to country, from within a city laneway.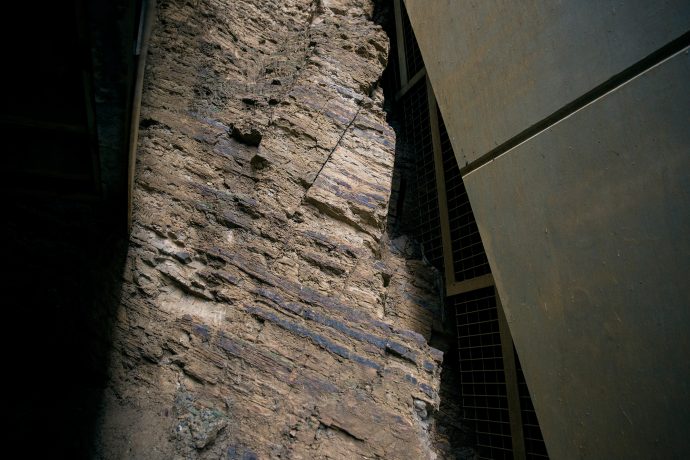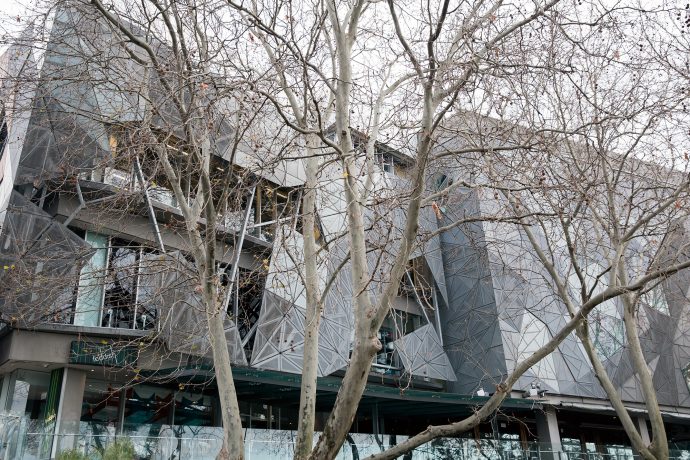 IADV are finding more ways to alter how we experience Melbourne. In partnership with Lyons Architecture, IADV have moved the Koorie Heritage Trust (KHT) from the city's fringes to Melbourne's cultural precinct, Federation Square. The move positions Aboriginal culture in the city's heart and redefines the relationship between the built and natural environment. Indigenous architect Jefa Greenaway acted as an advisor, ensuring KHT's gallery space challenged the false topography of Federation Square (which comprises Western Australian sandstone). In contrast, Victorian bluestone is used in the KHT entrance and triangular motifs from traditional shields of the Kulin nation can be seen throughout its interior. The architecture is also tied back to the Yarra River through its balconies and windows that open onto Birrarung Marr. Communal spaces and kitchen areas on the upper level encourage conversation. Walking through the space, nature, city and culture coalesce rather then compete.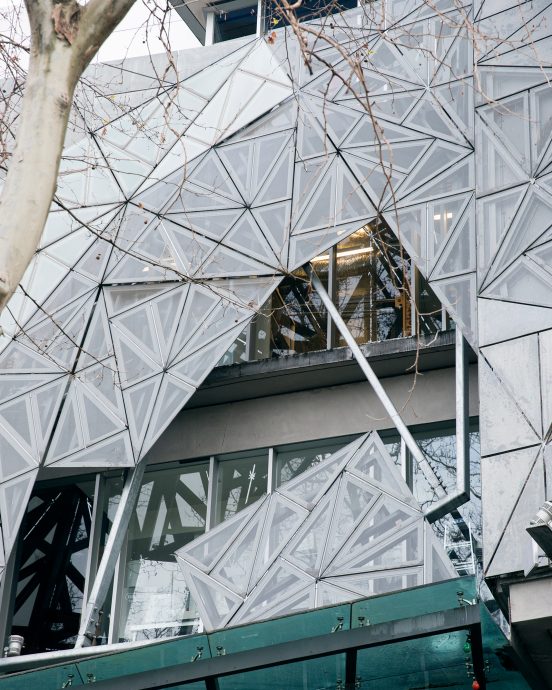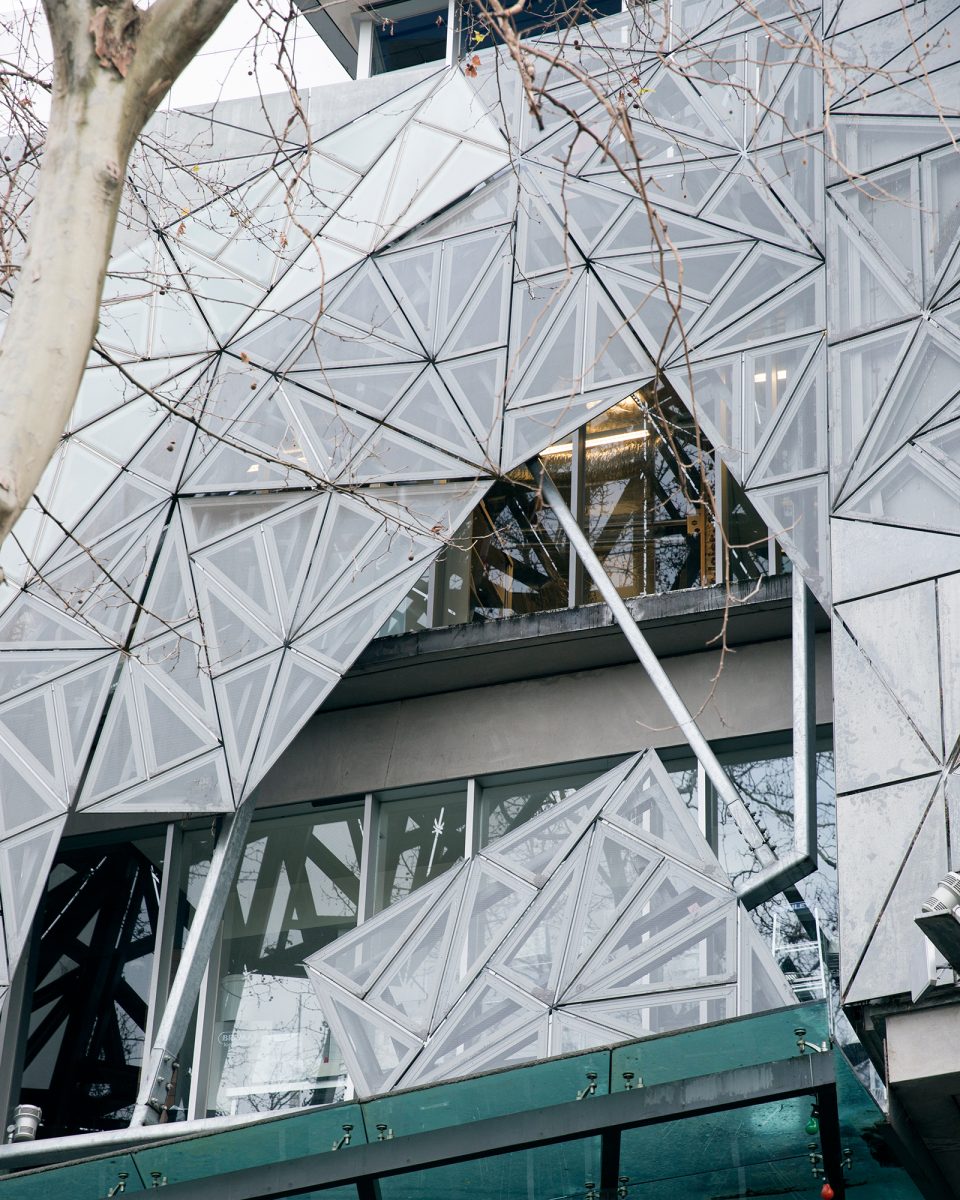 This site-sensitive architecture reminds us that Aboriginal culture isn't limited to northwestern desert communities. There is a rich Aboriginal culture right here, which is often overshadowed by clichéd or outmoded conceptions of Aboriginality. To ensure Victorian Aboriginal culture pervades, the Trust will only stock products by local artists, reflecting the culture and environment of Melbourne and Victoria. Jefa will even design a series of postcards and t-shirts with the slogan 'No dots here' as a tongue-in-cheek way to balance stereotypical representations of Aboriginal culture.
It's not an overstatement to say that Aboriginals and the wider Australian community can often feel disorientated and detached in cities, with potential impacts on their health and personal wellbeing. In an ABC radio series Invisible Histories, Gunnai artist Robert Young talks about the power of Indigenous culture in Melbourne. Without it, we are adrift in a potentially homogenous city, lacking identity and inhibiting social growth. He states: ''As individuals and as a community, we need to understand where we come from or else we have no direction where to go – we are drifting, there is no spiritual or cultural component except for consumerism and capitalism." IADV are creating new ways to engage with Melbourne, by celebrating heritage and ecology – a chance to connect with the urban environment that is beyond shopping, consumption, work and business. Revealing, navigating and sharing another perspective of Melbourne may ease the stress we city dwellers often feel as we go about our day, creating moments and spaces to pause and strengthen our wellbeing. Cities are places of cultural significance – containing an underlying ecology within the built environment.
The new Koorie Heritage Trust at Federation Square is officially open for all Australians. Visit koorieheritagetrust.com for exhibition and public program information. To find out more about the work of Indigenous Architecture and Design Victoria, visit: iadv.org.au. Thank you as ever to Timmah Ball and Tom Ross for their fine work.