City Living
Remember Me: architecture, placemaking and Aboriginal identity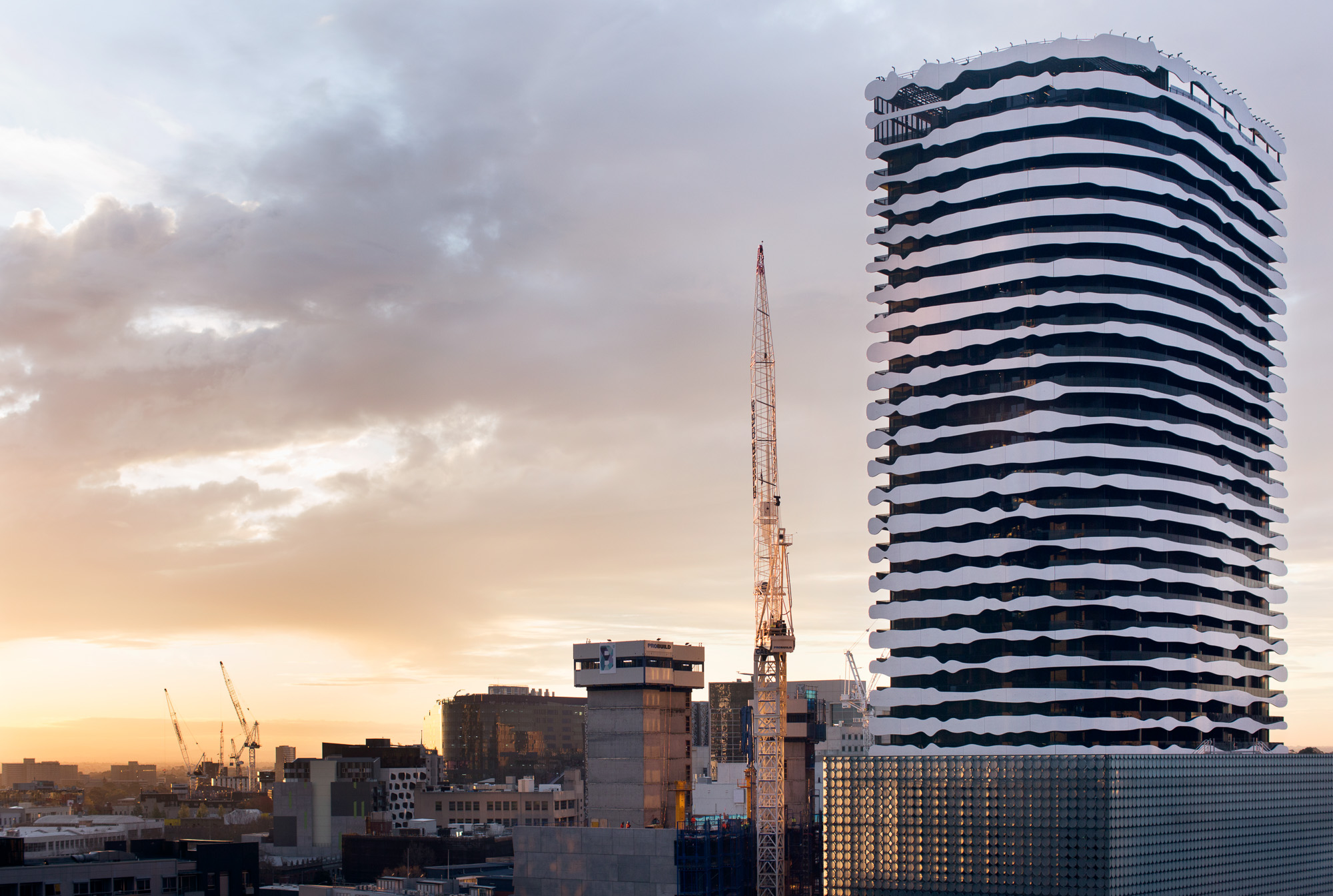 May 28, 2015
My first view of 'Portrait', the ARM Architecture-designed William Barak apartment building, wasn't from Swanston Street where it stands, but through social media. Photos were posted optimistically, signalling a collective mood of excitement and anticipation. There was now a major building that would boldly represent a traditional owner of the land. But within the enthusiasm, complex and conflicting opinions surfaced. As a person of mixed heritage, with an Aboriginal mother and Australian/Irish father, I felt at sea in the wave of responses. The notion of an Aboriginal face on Swanston Street – the main artery of my city – appealed so greatly that I felt unsettled by the negative reactions, particularly from Aboriginal people. I shared my thoughts with a friend over coffee; the unveiling of 'Portrait' came up quickly. While we didn't reach a neat conclusion, we both agreed that a 31-storey building portraying the face of an Aboriginal leader on its façade was an invitation to dialogue.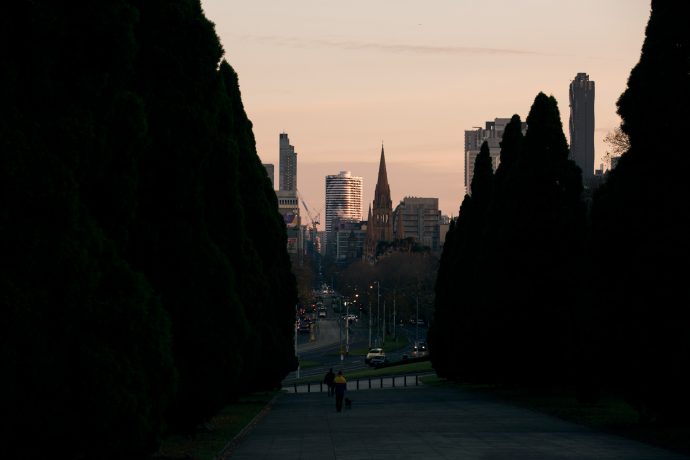 When you think about Australia's history, the built environment may well be the ideal site for reconciliation; meaningful cross-racial encounters under the gaze of Barak. White Australia rose from the concept of terra nullius – the idea that the land belonged to no one. Urban historian Paul Fox believes that architecture played a crucial role in the development of Australia's white-washed history. In Stretching the Australian Imagination: Melbourne as a Conservative City, he describes how colonialists built displaced images of a European world, erasing Aboriginal culture and identity. Considering this history, Portrait's Barak is refreshing, challenging our city's colonial beginning. The emergence of an eighty-five metre Aboriginal face gazing down Melbourne's city centre suggests change, opening up new ways of seeing ourselves as we begin to explore our contemporary layered identity. His knowing stare seems to say, I was here first – my ancestors knew the land before it was erased underneath Robert Hoddle's grid.
William Barak's arrival in the contemporary built environment destabilises the familiar, the historical and the business-as-usual; something I believe is significant. But what does it signify on a personal level for living First People? William Barak died more than a century ago in 1903; for the many Aboriginal friends I spoke to, the commemoration of a deceased elder dilutes the agency of those alive today. In a 2005 essay for the Centre for Contemporary Photography, Aboriginal writer Tony Birch argues that there is a "narrowness contained in white Australia's construction of Indigenous culture". Few would suggest that the story of Barak – community leader and acclaimed artist – shouldn't be shared and celebrated. But arguably, his giant likeness could be seen to position Aboriginality as fixed, from a time now passed – narrowing perceptions of Aboriginality rather than acknowledging the strong contemporary culture that exists today.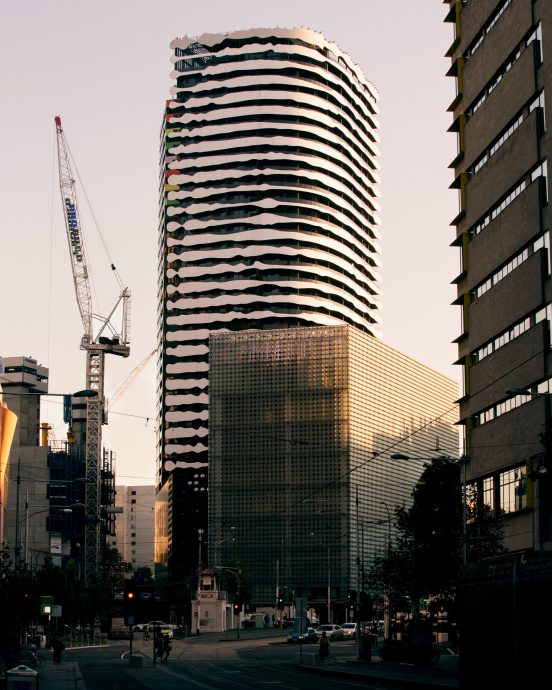 The polarity of feelings within the design and broader community led to a public forum at Federation Square to further contextualise the building. I was eager to hear the balance of opinions: ARM's intentions alongside the responses of Aboriginal architects and community leaders; hopeful for an entry point for myself and the wider public into a more nuanced appreciation and understanding. Howard Raggatt, co-founder of ARM and Portrait's lead architect, spoke first, outlining the technical requirements behind the image. To him, future city dwellers and visitors to Melbourne would wonder about the story behind the imposing face staring down upon them, inviting them to investigate further – a new way of learning and understanding Aboriginal history and culture.
As the forum progressed, opinions amongst panelists and audience splintered. Blogger and Aboriginal architecture student, Linda Kennedy, confronted what she saw as the irony behind the building. Melbourne had a new yet old face to celebrate, while the lives of Aboriginals in remote Western Australian communities were under threat. Kennedy continued to critique the engagement process. Certain elders were consulted but a diversity of views was not captured. In contrast, Raggatt spoke of the emotions exchanged between his design team and the Wurundjeri elders he met during the consultation phase; the tears shared between himself and an elder. Some in the audience ridiculed his approach as paternalistic.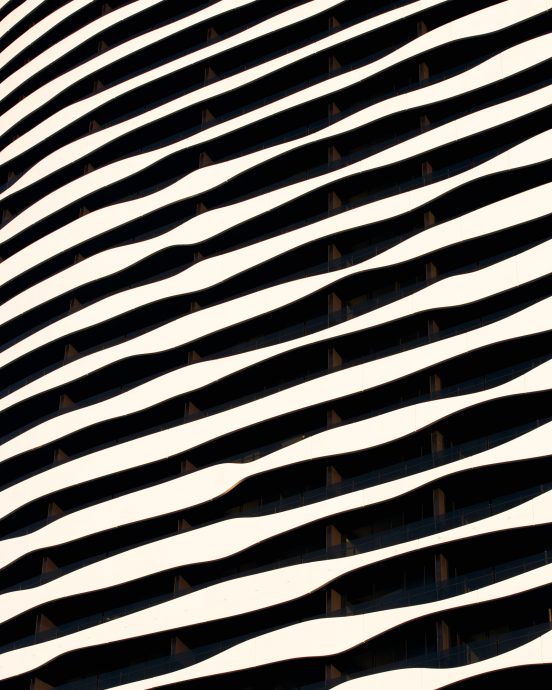 Forum moderator Andrew Mackenzie unmasked deeper issues within the debate, critiquing terms such as 'Western architecture'. Given the increasing globalisation, cross-cultural exchange and collaboration between architects from Europe, Asia, South America, Australia and the US, Mackenzie asked whether concepts such as 'Western' were adequate to describe the last century of architecture. He suggested that viewing Portrait through binaries such as white/Aboriginal might limit or even diminish opportunities to engage with the aesthetic values of the new building. As the forum closed, it appeared unlikely that these disparate voices would find a point of connection. What became clear was the complexity of representing and building for racial identity and diversity in postcolonial cities, an issue far beyond the architectural intentions of one particular building.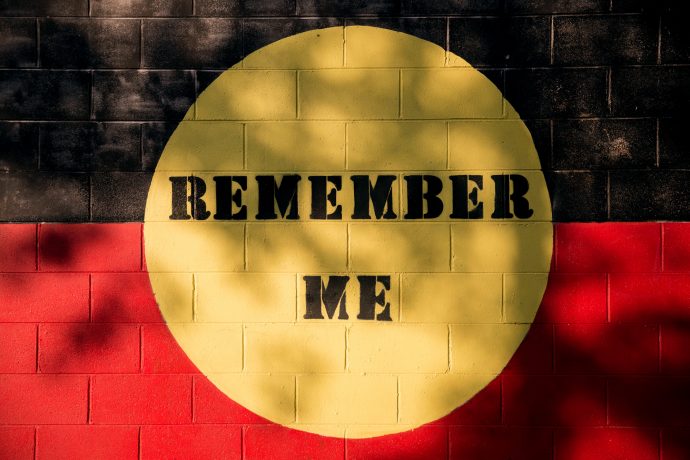 Unveiling new architecture generates conflicting opinions – the Barak building is an example of this. It is important to remember that this isn't the first or only reference to Aboriginality in Melbourne's built form. The William Barak Bridge was built in 2005 connecting the Melbourne Cricket Ground to Birrarung Marr, incorporating a permanent sound installation by Sonia Leber and David Chesworth. The soundscape combines the voice of Wurundjeri elders alongside others from 53 commonwealth nations. Walking across the bridge we hear songs in Woiwurrung fused with traditional songs from around the world. The interwoven harmonies reflect Melbourne's intricate cultural and ethnic identity.
Aboriginal artists are also contributing to Melbourne's urban fabric, transforming Eurocentric conceptions of landscape. Reko Rennie's striking murals and large-scale public interventions combine humour and history. Cycling home along the Inner Circle Rail Trail in North Fitzroy, I'm always reassured by his mural Remember Me, an early work. The Aboriginal flag is painted onto a cinderblock wall, with the words Remember Me stencilled within the central yellow sun. It is a simple yet unshakeable reminder of this nation's ancestors and where my people came from. In highly globalised cities such as Melbourne, indigenous culture is obscured – but we are still here.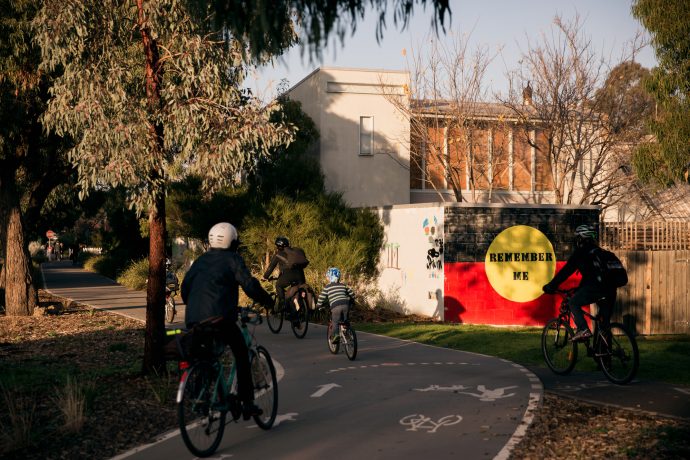 Similarly, Vicki Couzens and Maree Clarke's Wominjeka Tarnuk Yooroom (Welcome Bowl) connects past with present. Ten bluestone boulders circle the corners of Paisley and Nicholson Streets in Footscray, representing a traditional coolamon (wooden vessel) used for Welcome to Country ceremonies. The work seamlessly emerges from the pavement, blending Aboriginal form and culture with the urban built environment. The boulders appear as if they have always been there, emphasising the intimate connection between Aboriginal people and place.
In Sydney, new work by Indigenous artist Tony Albert continues to challenge traditional narratives, by engaging with uncomfortable aspects of Australia's past. In Hyde Park, four seven-metre bullets and three fallen shells now stand. The permanent installation, YININMADYEMI Thou didst let fall, honours Aboriginal and Torres Straight Islander women and men, the bullets representing soldiers who survived World War Two and the shells commemorating those who were shot dead. The explicit imagery may surprise people as they walk through the park. But, the weaponry forces the public to confront Australia's bleak history, ensuring that we will no longer forget the many Aboriginal and Torres Straight Islanders who fought for the nation. The value and contribution of Indigenous people in times of war becomes visible through this urban intervention.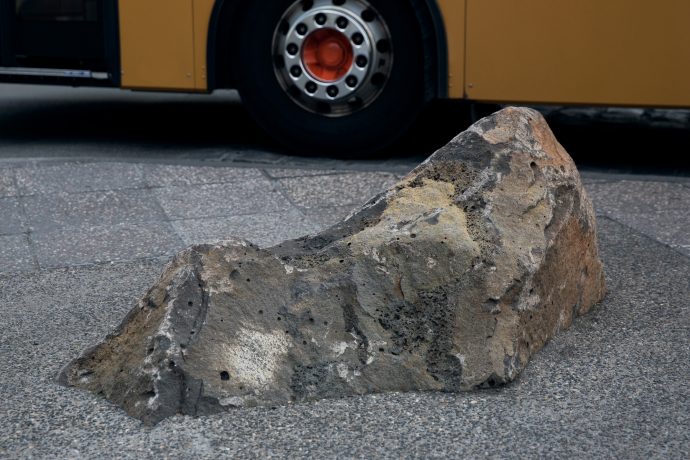 In the end, idiosyncratic or divisive reactions to the William Barak building are not the most important issue. What we need to recognise are the inherent possibilities that cities provide for contemporary Aboriginal culture to live and thrive. Organisations such as Indigenous Architecture and Design Victoria (IADV) are encouraging people to question how we design and develop Melbourne. In partnership with Lyons Architecture, IADV director Jefa Greenaway will re-locate the Koorie Heritage Trust to Federation Square later this year, positioning Indigenous culture in the heart of Melbourne. The City of Melbourne is also in the preliminary stages of developing a permanent sculpture between Victoria and Franklin street honouring Tunnerminnerwait and Maulboyheenner; two Aboriginal men from Tasmania who became the first people publicly executed in Melbourne in 1842. These moves echo the thoughts of Tony Birch, who believes that "we need to create new ways of seeing ourselves." Urban design, public art and architecture by, for and in collaboration with Aboriginal people encourages new perspectives on who we are as Australians. Aboriginal people have always been here, we remain custodians of our land – and the built environment is an important way to remember this.
Timmah Ball works as a Policy Officer at the Department of Environment, Land, Water & Planning. She's also a fantastic writer. We'd like to thank her for her thought-provoking words. Thanks also to Tom Ross who, with his bike and his camera, was out there across town, shooting these pictures at dawn.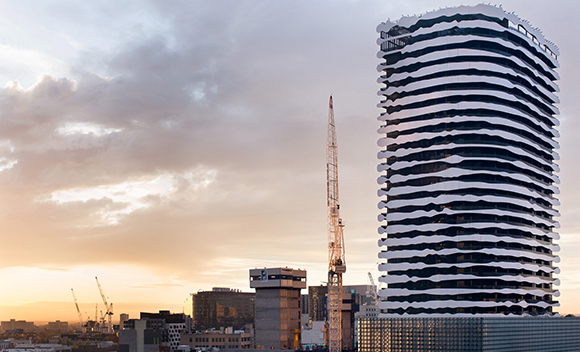 The face of William Barak wraps around the 31-storey 'Portrait' apartments in Melbourne's CBD, and has sparked intense dialogue around contemporary indigenous identity and representation. Photo by Tom Ross.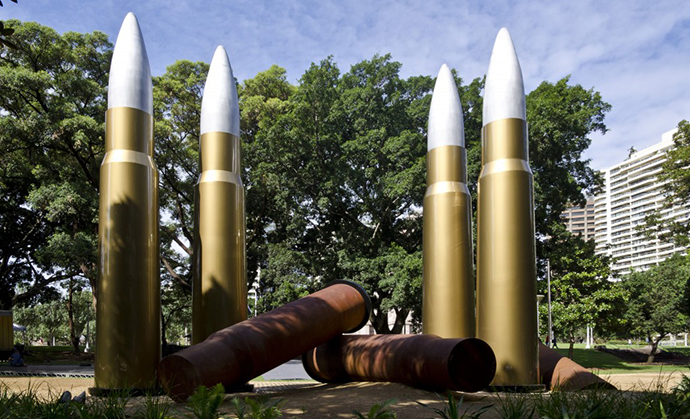 Tony Albert's 2015 public art work 'Yininmadyemi Thou Didst Let Fall' in Sydney's Hyde Park South. Photo by Paul Patterson courtesy of City of Sydney.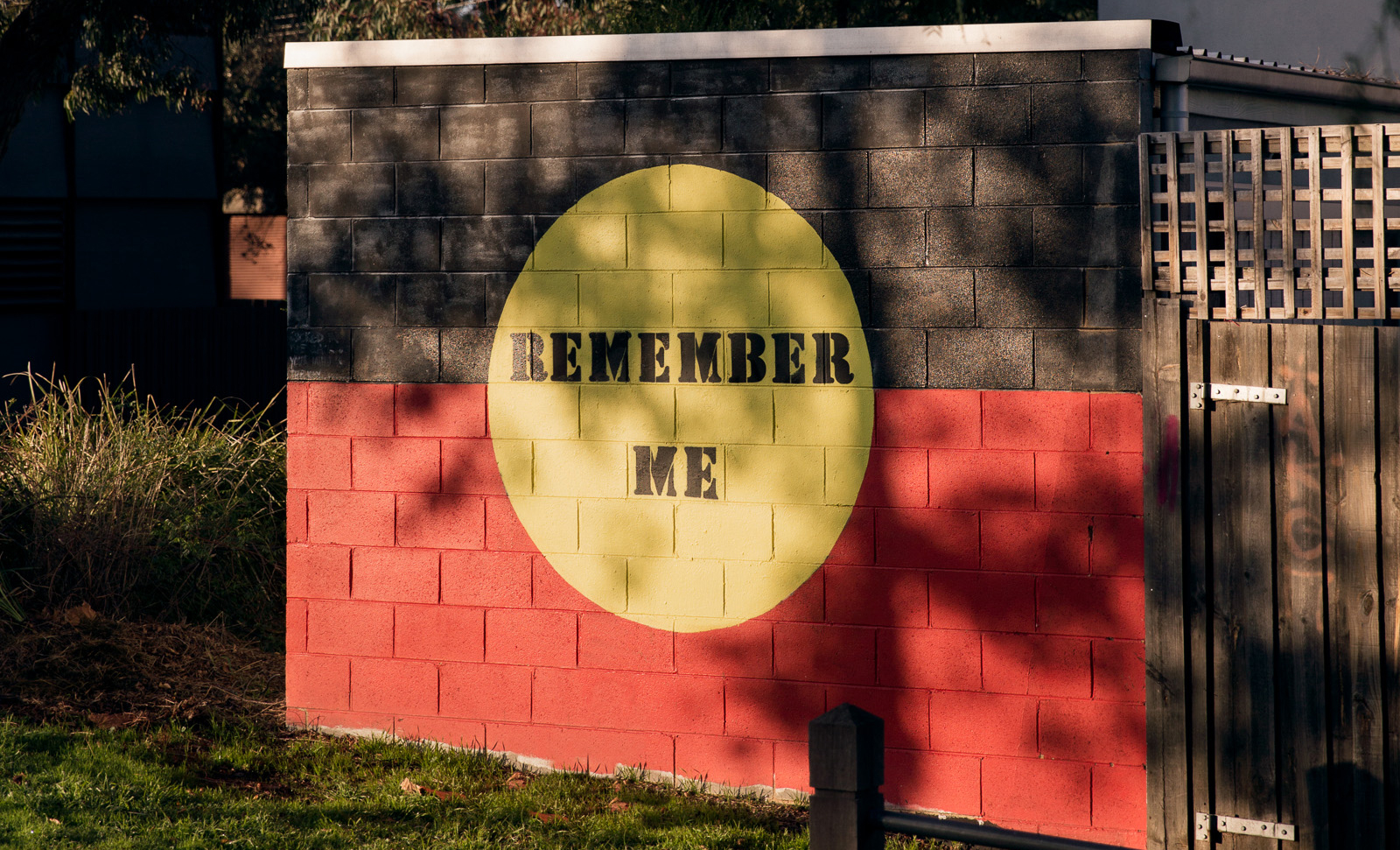 Reko Rennie's 'Remember Me' mural is painted on a shed wall in North Fitzroy. Photo by Tom Ross.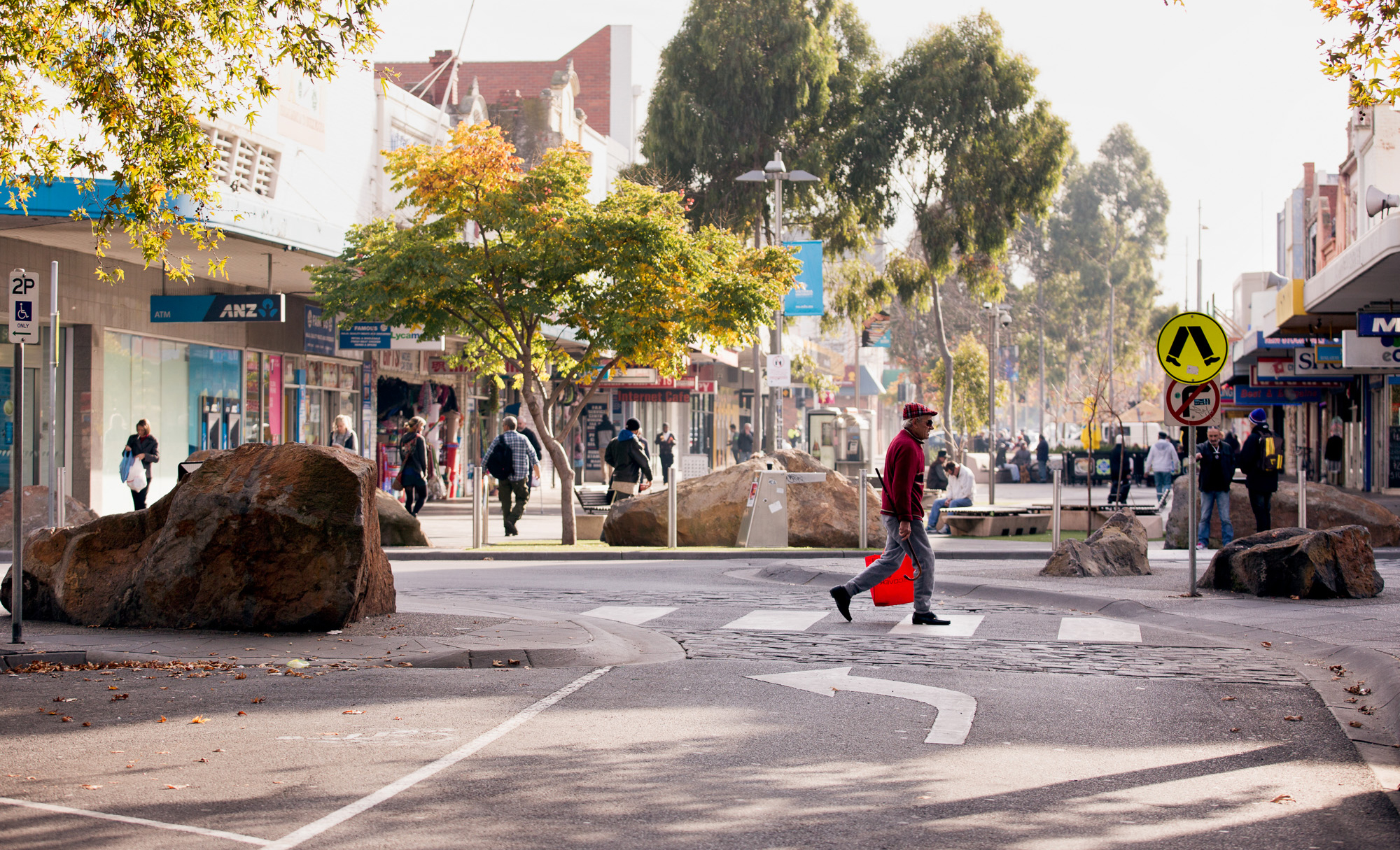 The Wominjeka Tarnuk Yooroom (Welcome Bowl) in Footscray welcomes refugees, residents and visitors to the area. Photo by Tom Ross.