AP Print Issue #3: Communal culture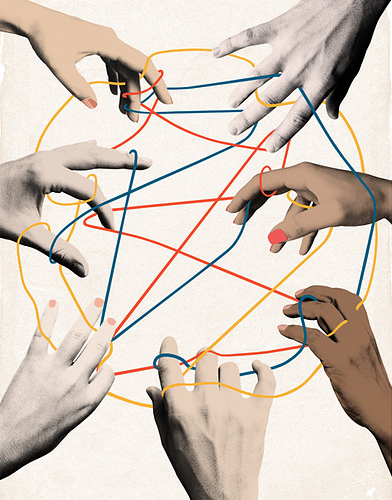 Mar 15, 2015
Welcome to issue three of Assemble Papers in print. Themed 'communal culture', we take an expansive look at collective and collaborative living – from the wintery depths of Scott Base, Antarctica, to the flood-prone community of sub-tropical Awaran, Pakistan; from DIY backyard bungalows to neighbourhood-defining architecture in Copenhagen.
What has crystallised for me over the past few years, while editing this publication, is that our world contains many centres, cores and communities.
So, the culture of living closer together has come to mean much more than a dense, more 'liveable' city, or the protection or beautification of one's own backyard. At this tipping point – of climate and urbanization – a truly meaningful culture of closeness is about understanding your proximity, sameness or difference to other centres and peripheries – the symbiotics and far-reaching relationship between social and environmental sustainability.
We explore biodiversity and environmental activism through the cross-species creativity of NY-based, Australian-born artist-engineer Natalie Jeremijenko; and the relationship between architecture and activism with filmmaker and journalist Ana Naomi de Sousa (following on from our Rebel Architecture screening and Q&A earlier this year). On a local front, we visit Clare Cousins at her Blackwood Street Bunker; we map out the future of Australian cities with the Grattan Institute's Paul Donegan; and we feed our heads, hearts and hands in the aisles at Casa Iberica, the veggie patches of the North Fitzroy Community Gardens and the brandy-fuelled French Onion Soup of slow recipe queen, Julia Busuttil Nishimura.
From Melbourne, we travel to the Tohoku region of northeast Japan to look at two distinct yet related projects fostering greater connection and community in the wake of the Great Tohoku Earthquake of the 11th March 2011: artist Tsubasa Kato's cathartic Pull and Raise public artworks; and designer Keiji Ashizawa's Ishinomake Laboratory, the "world's first DIY label". 8000 kilmetres away in Berlin, a kindred project – CUCULA – is building a new future for refugees through furniture (with Enzo Mari's seal of approval).
When my friend Tim told me about his work with remote Aboriginal communities across the vast Kimberley region of Western Australi, it brought home just how little I know of my own country. As a city dweller, I'm better-versed in coffee culture and artist-run initiatives than I am in the contemporary life of the oldest living cultural history in the world – and that seems off-kilter to say the least. Stories about remote indigenous communities in mainstream media are almost always filled with reports of violence and social decay. Yet, as Tim reflects in his evocative photo essay Ngurra, Wanga, "the reality is far richer and multi-faceted. If you ask the young people we work with, they would not have it any other way."
This is real life – not a 'lifestyle choice' – and it's worth understanding and fighting for.